Mouse-over Cover Art for Details –

Click thumbnails for high-resolution 1920X1080p screen captures
(The below TheaterByte screen captures were taken directly from the Blu-ray Disc and losslessly compressed in the PNG format. There should be no loss of picture quality with this format. All screen captures should be regarded only as an approximation of the full capabilities of the Blu-ray format.)
The Series
[Rating:4.5/5]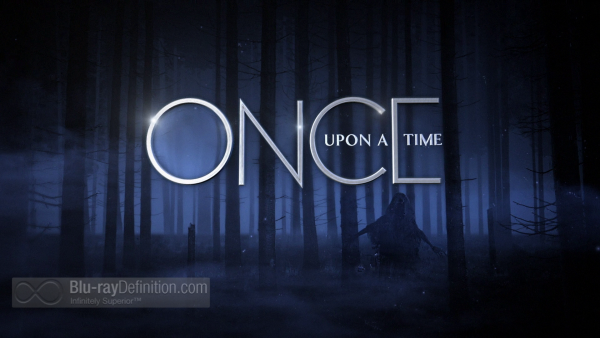 ABC's hit fantasy drama Once Upon a Time headed into its second season with lots of lingering questions. With such a spectacular beginning and an amazing cliffhanger in season one that saw the fairy tale characters living under a curse in the town of Storybrooke finally having that curse lifted, the question remained – how could the story possibly continue once the characters found out who they really were? Apart from a rather strained plot device that keeps the characters trapped by making all their memories of their real selves disappear if they leave Storybrooke, my trepidations about a sophomore slump were soon assuaged once season two was under way. The writers expanded the universe of Once Upon a Time well past the Brothers Grimm (something that had, albeit, already begun in season one) wrapping into their universe new characters from mythology, children's stories, and classic science fiction. Season two sees Captain Hook (Colin O'Donoghue) from J. M. Barrie's Peter Pan becomes a prominent character, still on the hunt for the "crocodile" Rumpelstilzchen AKA Mr. Gold (Robert Carlyle). Emma (Jennifer Morrison) and Snow (Ginnifer Goodwin) find themselves falling through a portal and meeting Mulan (Jamie Chung) and Lancelot, just two more of the ever widening world of storybook and fairytale characters reworked in this marvelous series.
Furthering the strengths of the series, the character of Regina (Lana Parrilla) is made even more complex. With magic returned to Storybrooke, Regina struggles to find the good that she knows was once in her, if not for herself, to win the love of her adoptive son Henry (Jared Gilmore). It's a task that proves evermore difficult when her even more manipulative mother Cora (Barbara Hershey) arrives and starts planting evil thoughts in her mind again.
Just when you think that Once Upon a Time couldn't get more interesting, the writers always manage to surprise you with unexpected characters, storylines, and impossible alliances. They are creating the modern mythology for these time honored, well-worn characters in the best tradition of the Brothers Grimm. It's fitting that the series is produced by ABC Studios whose parent company is The Walt Disney Company, a longtime purveyor reworkings of traditional children's tales.
Video Quality
[Rating:4/5]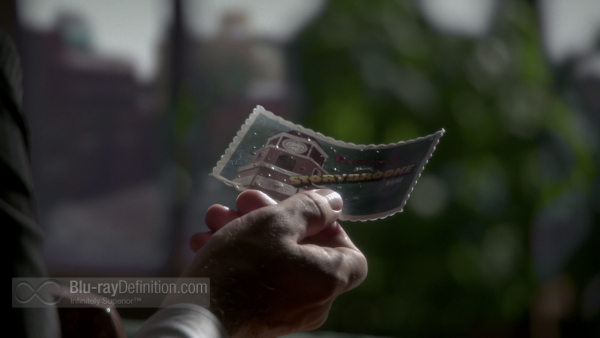 The stylized look of Once Upon a Time, captured in high definition on the Arri Alexa camera, arrives on Blu-ray in an AVC/MPEG-4 1080p encodement that is rich in detail and is steps above the 1080i broadcasts of the series, absent of the posterization, macroblocking, and video noise in the darker areas those broadcasts suffer from. The transfer does tend to suffer from some slight black crush and a dew areas of heightened noise that softens detail just a tad.
Audio Quality
[Rating:4/5]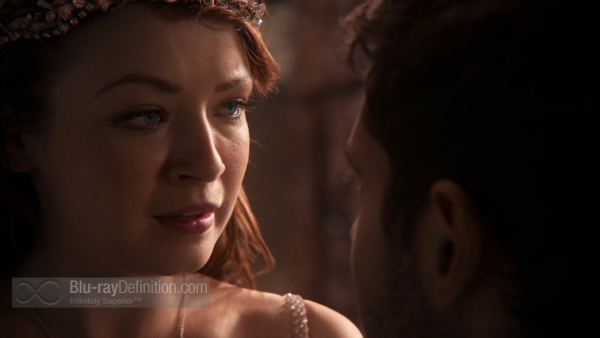 There's a solid DTS-HD Master Audio 5.1 (48kHz/24-bit) that is slightly above average for most mixes provided for television series. The surrounds provide sounds of the sea, the general din of Storybrooke, the buzz of crickets in the Enchanted Forest, and the occasional sound of galloping or whinnying horses and other random noises at a decent level. Some directional panning is employed across the front for sound effects while the big, full dialogue remains clear in the center channel. A sufficient amount of low end is offered, but the mix could hardly be called boomy or bassy.
Supplemental Materials
[Rating:3/5]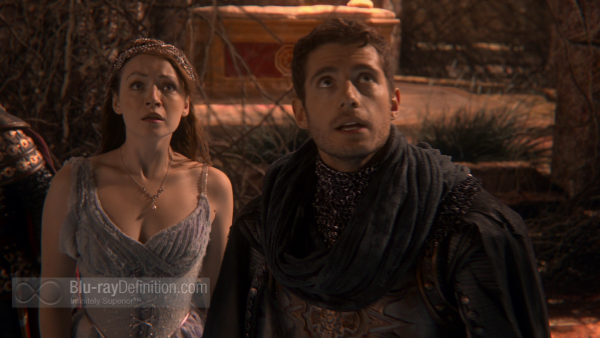 The audio commentaries and featurettes offer up an interesting, informative, and often lighthearted addition to the series.
The supplements:
Audio Commentaries – Select episodic commentaries.
Good Morning Storybrooke (1.78:1; 1080p/24; 00:12:10) – A faux morning show featuring the characters from Storybrooke
A Fractured Family Tree, Narrated by Sarah Hyland of ABC's Modern Family (1.78:1; 1080p/24; 00:07:08)
Sincerely, Hook (1.78:1; 1080p/24; 00:05:24) – A profile of the character Hook and actor Colin O'Donoghue
Girl Power (1.78:1; 1080p/24; 00:13:05) – The strong female characters of Once Upon a Time.
Fairest Bloopers of Them All (1.78:1; 1080p/24; 00:03:13)
Deleted Scenes (1.78:1; 1080p/24; 00:10:33)
The Definitive Word
Overall:
[Rating:4/5]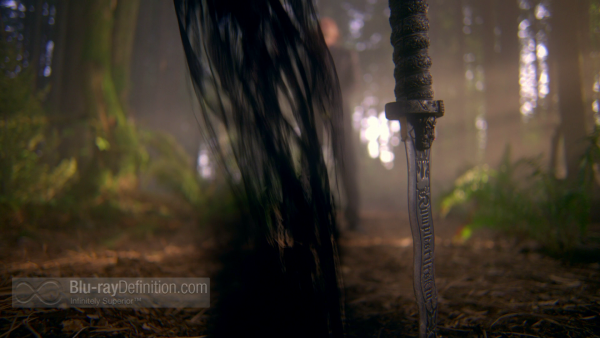 Once Upon a Time surprises with an even better second season than the first, continuing to re-imagine these traditional characters and stories into modern tales of love, death, adventure, vengeance, avarice and redemption. The entire season, as we have come to expect, once again builds to a powerful cliffhanger. Can't wait for season three.
Additional Screen Captures
[amazon-product]B009RX8AQW[/amazon-product]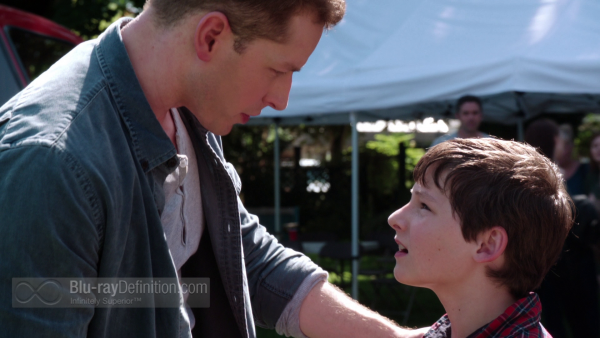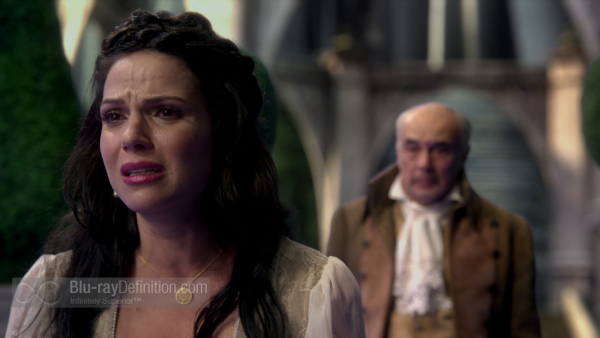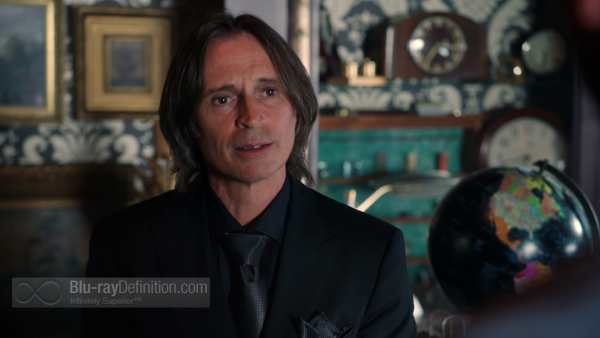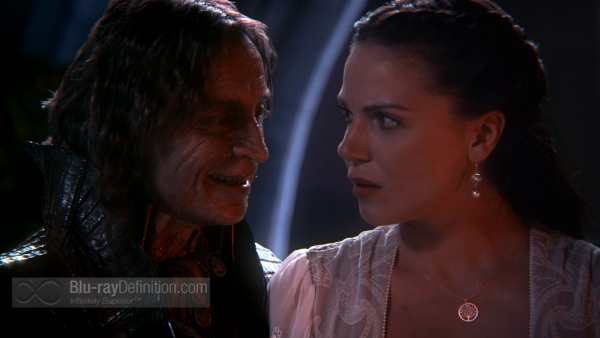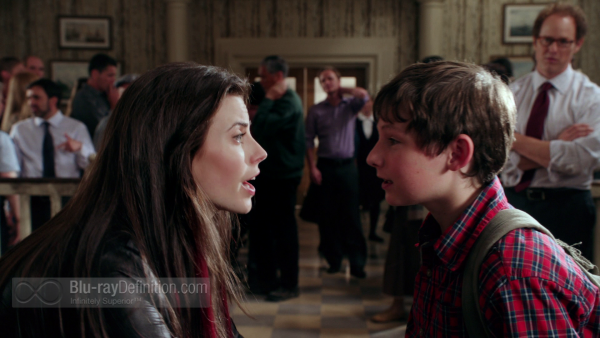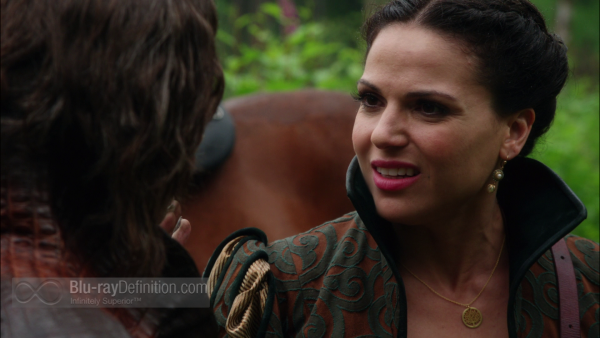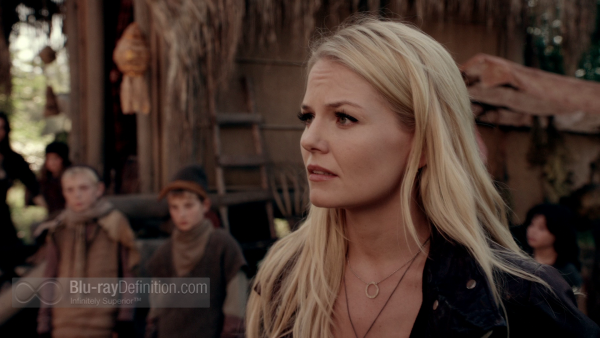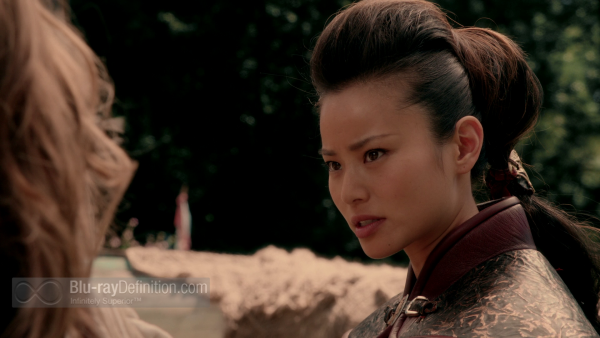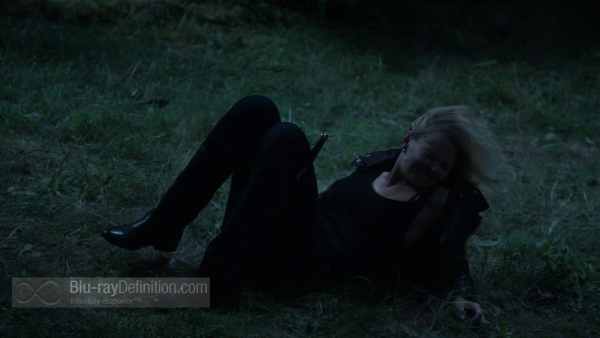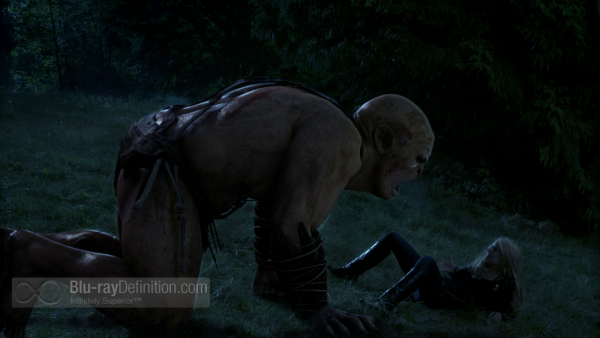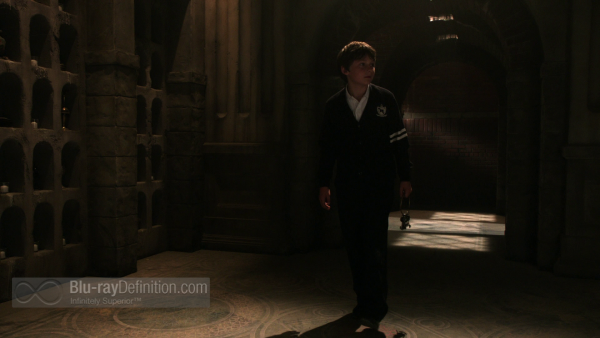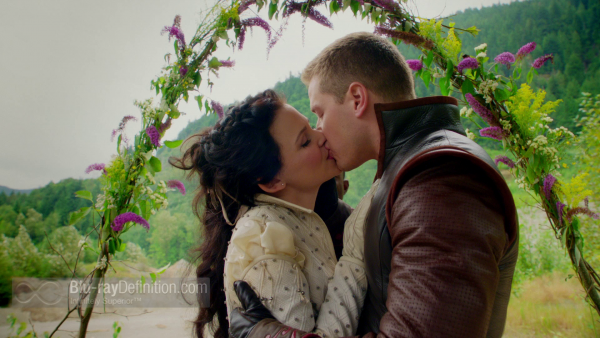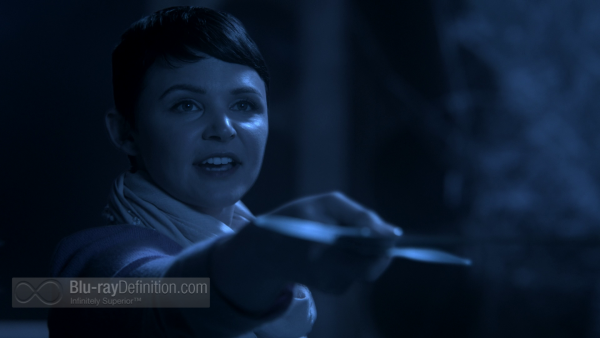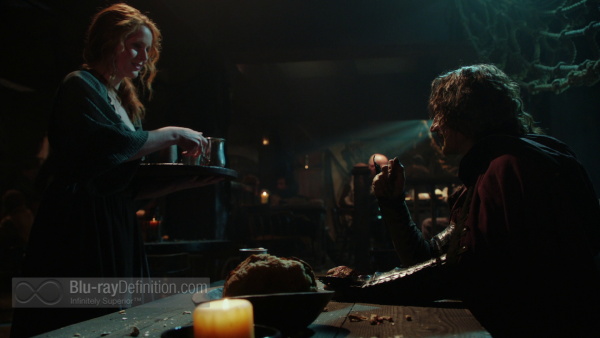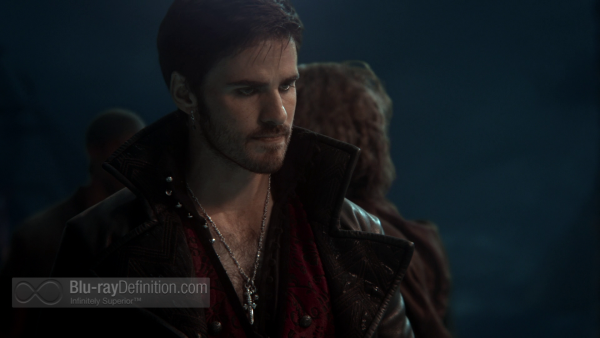 [amazon-product]B009RX8AQW[/amazon-product]