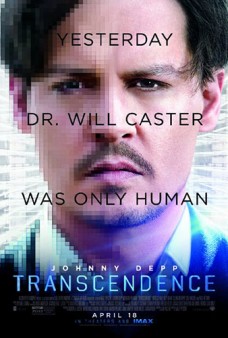 – –
Cinematographer Wally Pfister best known for his award-winning work on Inception (2011 Oscar for Best Achievement in Cinematography) and eye-catching work on The Dark Knight and The Dark Knight Rises takes on his first attempt at directorial duties in this sci-fi thriller starring Johnny Depp, Transcendence.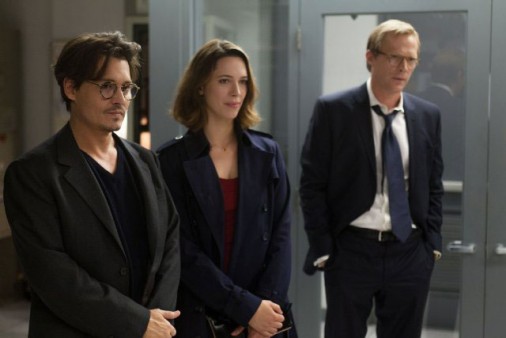 Absolutely dripping with all the riveting imagery one would expect from a cinematographer with such an exceptional pedigree, Transcendence is the story of computer scientists Dr. Will Caster (Depp) and his wife Evelyn (Rebecca Hall) who are working at the very cutting edge of artificial intelligence. Having already created a massive supercomputer named PINN (Physically Independent Neural Network) capable of accessing databases instantaneously, intelligent conversation and facial recognition, the couple are anxious to make the next leap, a truly autonomous machine that is way beyond the scope of human intelligence and undoubtedly self-aware.
But a radically anti-technology cyber-terrorist group seeks to stop them at all costs, and when their leader, Bree (Kate Mara), launches a simultaneous attack against all institutions working to progress A.I., it leaves the field crippled, and, worse, Will Caster fatally ill. His wife Evelyn comes up with an ingenious, but frightfully reckless plan – upload Will's consciousness to the supercomputer. With the help of the Caster's colleague Max Waters (Paul Bettany), the plan succeeds, but Max immediately begins to have apprehensions about what they've done. And when Evelyn uploads Will to the internet and he begins to grow in power and influence, even she begins to distrust him. Now the government must step in lest Will may grow too powerful for anyone to control.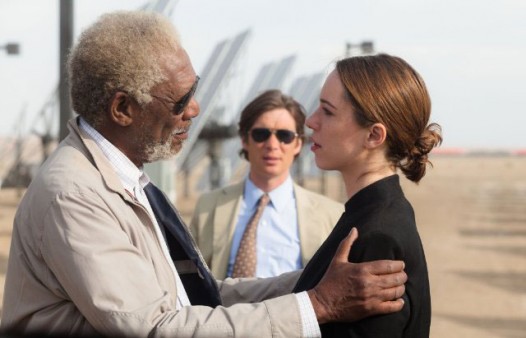 Johnny Depp is flawless in Transcendence, and were it not for his performance and the fantastic graphics, Transcendence would fall completely flat. The screenplay, from first-time writer Jack Paglen, is dull, lapsing into too many slow points with little, just a lot of slow moving scenes. Ultimately, however, what does this film in is that it is laden with every sci-fi cliché in the book and heads right toward a conclusion that anyone could see coming. Omniscient computer out of control? Check. Saw it in 2001: A Space Odyssey. Nano technology? Check. Did that on Star Trek. Computer virus? Ah, yeah, that's SO Independence Day.
There's no original thought put into Transcendence to the point where, ironically, rather than transcending the genre, it merely imitates and fits into it somewhere low down on the scale. On the positive side, Wally Pfister does show his acumen as a director, extracting some good performances from the cast and wringing an almost tolerable story out of a lackluster script.
Transcendence will be running in theatres will a Dolby Atmos sound mix. (Where available)
The Sound of Transcendence with Dolby Atmos from Dolby Laboratories on Vimeo.
Movie Rating:
[Rating:2.5/5]