– –

The Series
[Rating:3.5/5]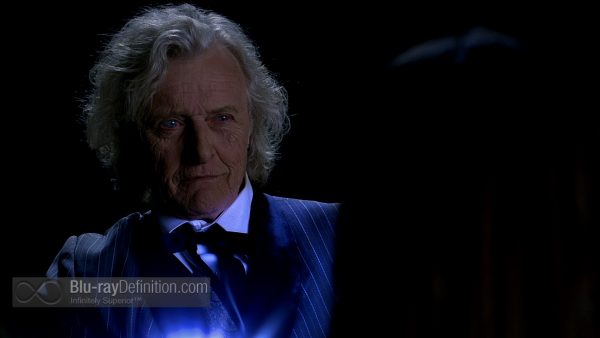 This is the second to last season of HBO's hit fantasy drama True Blood, and it may be about time. It is getting a little long in the tooth, no pun intended. After a fantastic cliffhanger (as usual) that ended season five, season six doesn't spare any time letting us know what exactly happened to Bill (Stephen Moyer; The Barrens) – he's turned into some god-like super-vampire that may in fact be the incarnation of the vampire goddess Lilith; he's Billith. The Authority is blown to smithereens and a shortage of TruBlood means vampires have to turn to openly hunting humans in public. But there's something behind this shortage. Could it be the Governor of Louisiana? He's chomping at the bit to get rid of the vamps and has an internment camp stocked full of them, to study and kill them. With Bill coming to terms with his newfound powers, his prodigy Jessica (Deborah Ann Woll) doing her best to stay by his side even though she's afraid of him, and Sookie (Anna Paquin) finally through with him, a whole new threat emerges. It's Warlow, the vampire that has hunted Sookie and her family for centuries, and killed her parents. Meanwhile, Andy (Chris Bauer) has his fairy daughters to worry about, and they aren't growing the normal way – they are growing at a rapid pace. And their fairy blood is like crack to the TruBlood deprived vamps of Bon Temps.
As seasons go, the sixth season of True Blood is so far adrift from where this series began, it's almost impossible to judge it. As a stand-alone season, it works, especially if its setting up a major final season. The conflict between Bill and Sookie has the series a little off balance, as Sookie seems almost firmly behind Eric Northman (Alexander Skarsgård) now, who has emerged as more of a good guy than Bill ever really was, or so the writers seem to be leading us to believe.
Video Quality
[Rating:4.5/5]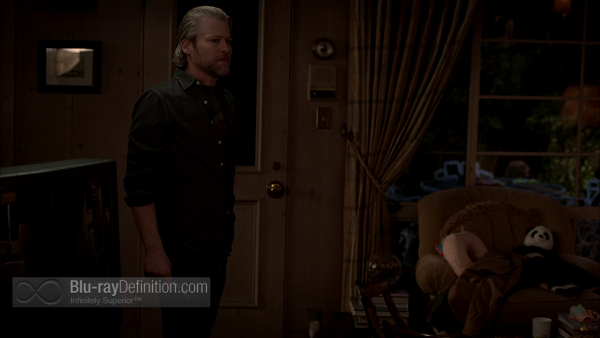 True Blood remains in the ever-dwindling number of series on television shot on 35mm (Kodak Vision2 200T 5217, Vision2 Expression 500T 5229). It comes to Blu-ray from HBO in its usual AVC/MPEG-4 1080p encodement that beautifully captures its source, presenting the Super-25 format with a sharply detailed texture and thin layer of grain. Contrast is strong, and blacks, as usual for this series, are downright obsidian, even dropping into levels that crush, but I've come to believe that this may very well be an artistic choice, as just about every season has looked like this. The Blu-ray, however, greatly improves over the broadcasts by removing the noise, banding and other anomalies that are normally present in the shadows for a much more pleasing presentation.
Audio Quality
[Rating:5/5]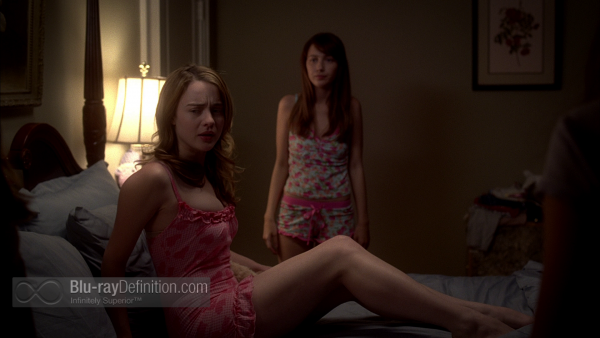 The series opens on the closing scene from season five with the explosions at the Authority and "Billith" going nutso, and that chaotic scene that places you in the middle of the chaos is indicative of the rather good balance of sound that remains throughout the rest of the season in the English DTS-HD Master Audio 5.1 (48kHz/24-bit) soundtrack. During the abundant action scenes, lots of discrete sounds pop up in the surround channels and the lows are bigger than you'd expect for a television series. For the rest of the time, we get good atmospherics and clear dialogue.
Supplemental Materials
[Rating:3.5/5]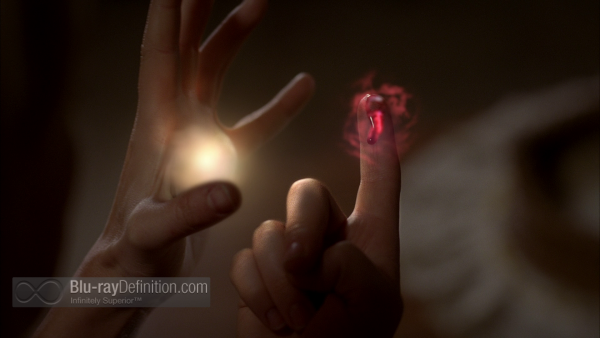 This is another HBO  Blu-ray release where they have dropped the inclusion of the DVDs.
Season 5 Recap
Episode Previews
Inside the Episodes (1.78:1; 1080p/24) – Get the backstories on the making of the episodes with revealing interviews with the writers, directors, and cast.
5 audio commentaries with the cast and crew including Brian Buckner, Stephen Moyer, Carrie Preston, Amelia Rose Blaire, and more.
Vamp Camp Files – Get an inside look at the secret trove documents detailing the effort to eradicate vampires via the institution known as "Vamp Camp"
True Blood Lines – Uncover secrets from relationships past and present in this fully interactive guide and archive.
The Definitive Word
Overall:
[Rating:3.5/5]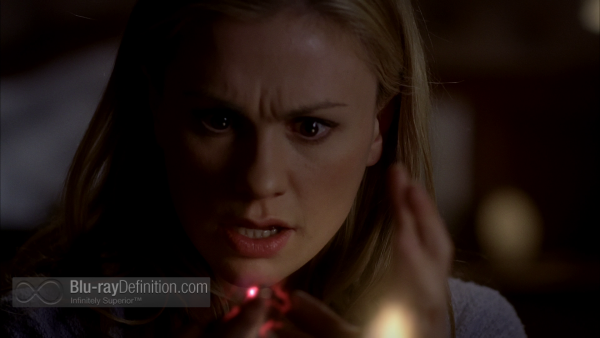 Season Six offers another consistent, but very different season of True Blood from HBO. The writing remains surprising, with twists sometimes out of left field and colorful characters that keep us enthralled.
Additional Screen Captures
[amazon-product]B00EIL7IKW[/amazon-product]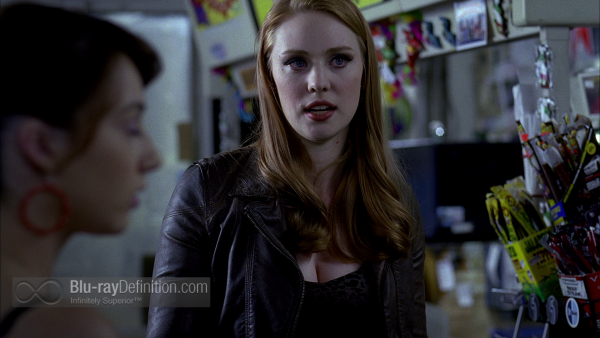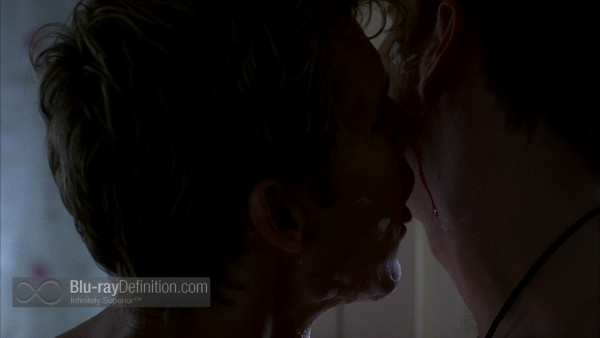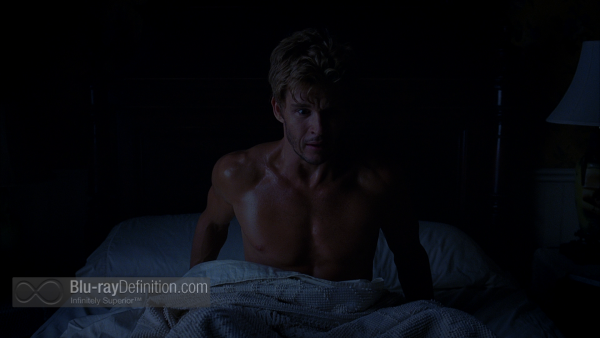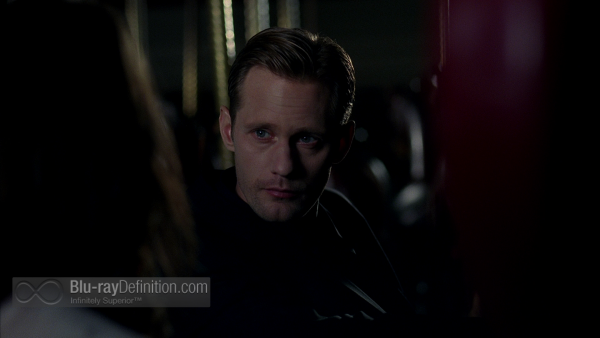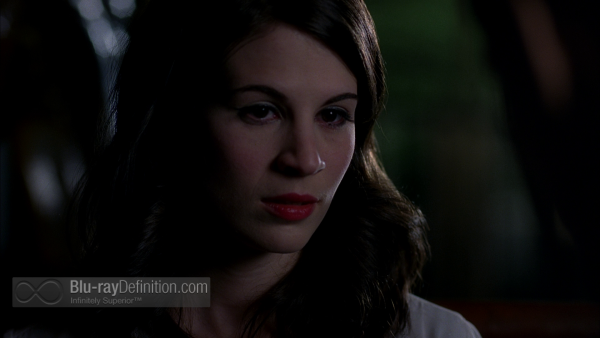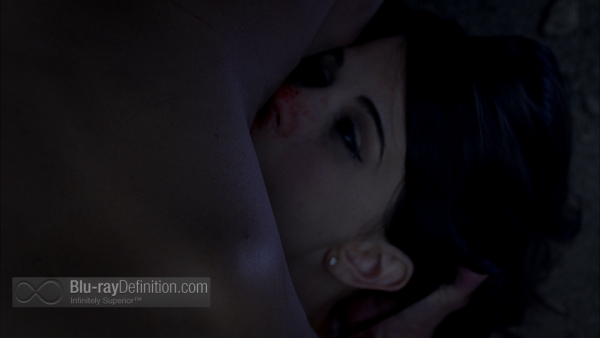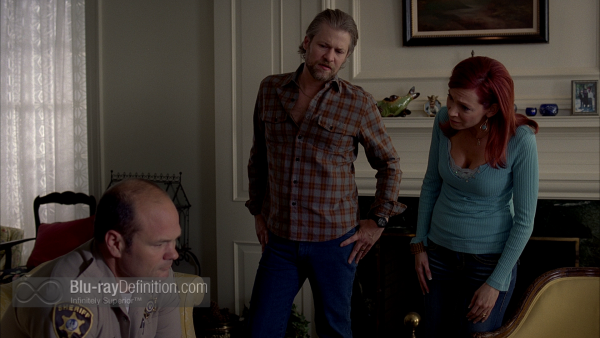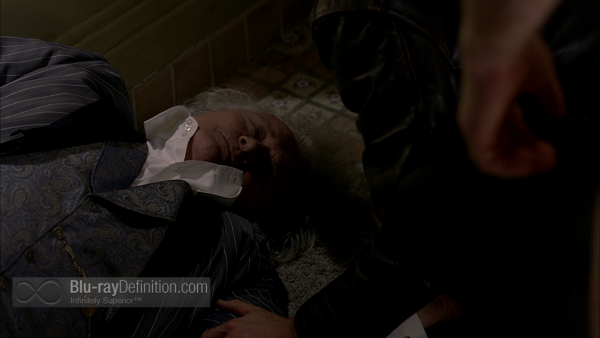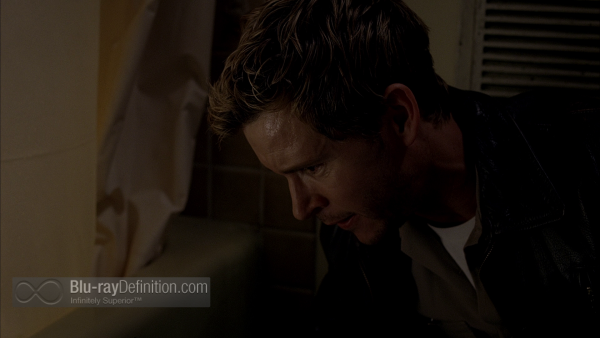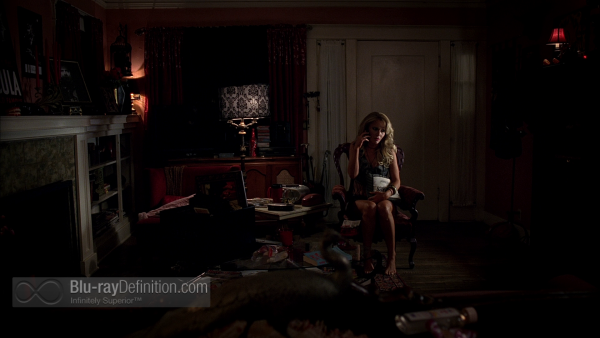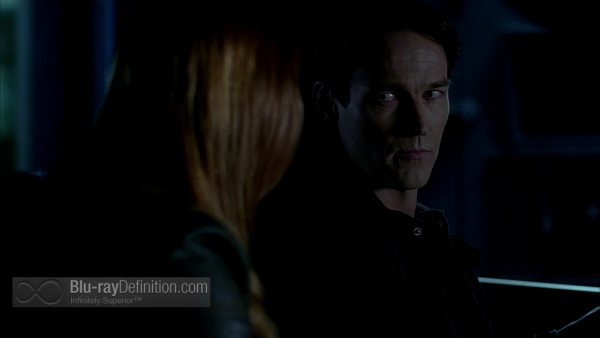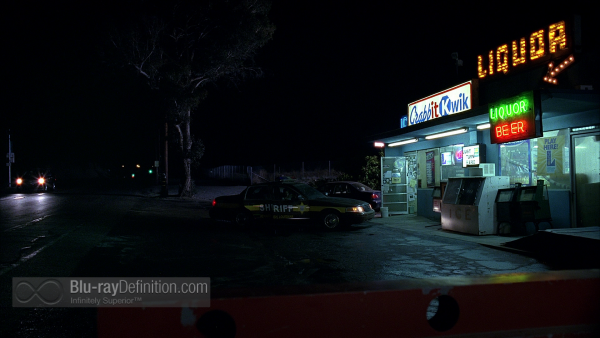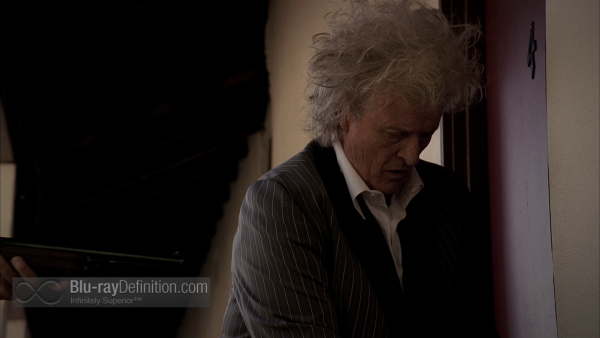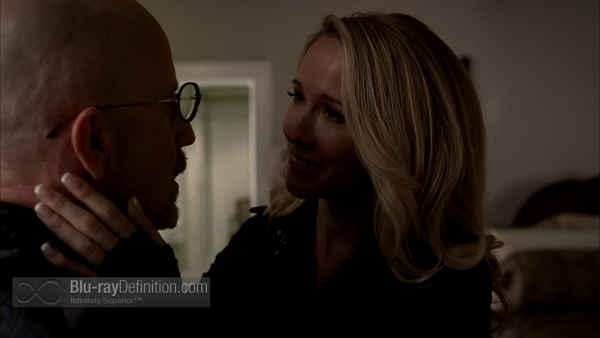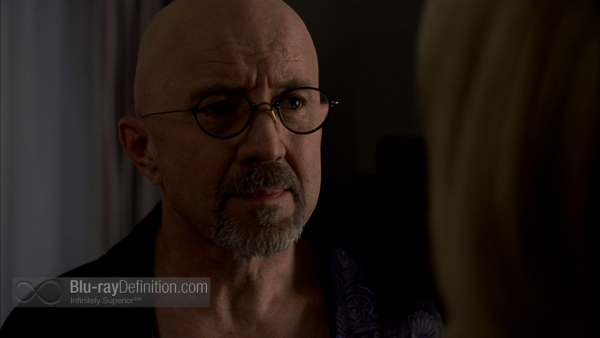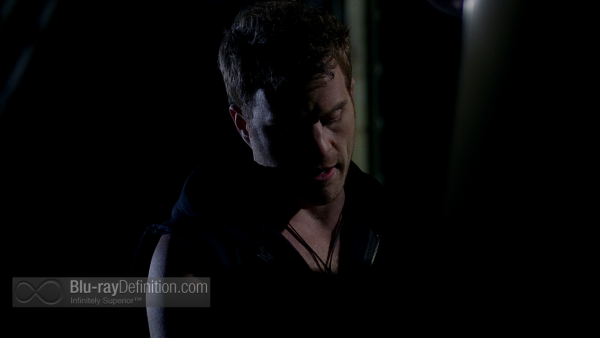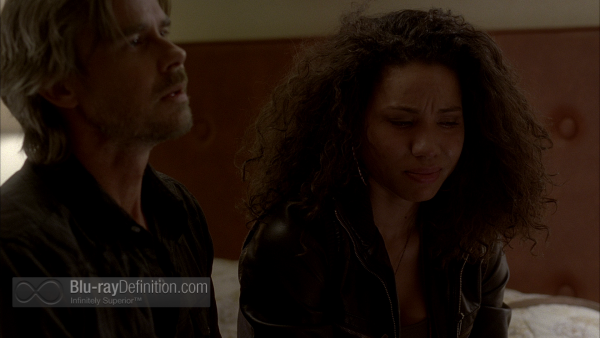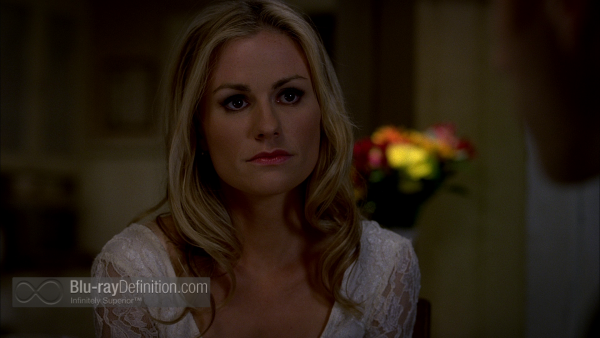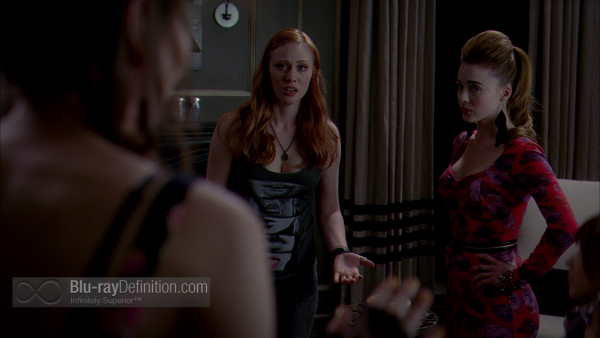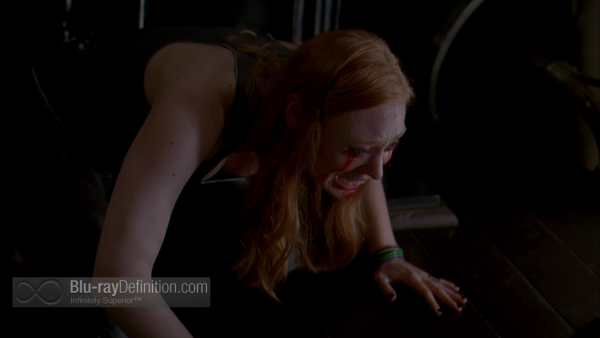 [amazon-product]B00EIL7IKW[/amazon-product]