– –
Click thumbnails for high-resolution 1920X1080p screen captures
(The below TheaterByte screen captures were taken directly from the Blu-ray Discs and losslessly compressed in the PNG format. There should be no loss of picture quality with this format. All screen captures should be regarded only as an approximation of the full capabilities of the Blu-ray format.)

The Performance
[Rating:5/5]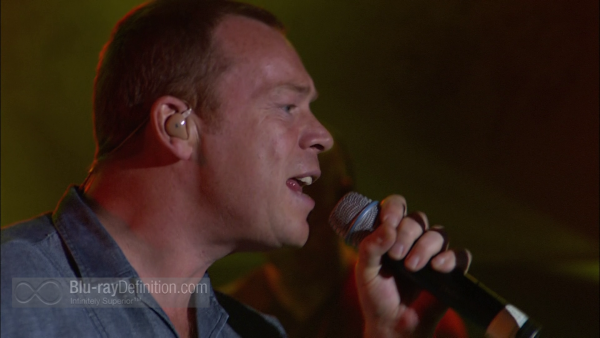 I was pleased to see a UB40 concert video on Blu-ray arrive from Eagle Rock Entertainment when I tore into my latest set of packages. My first encounter with the multicultural reggae band from Britain's Birmingham was when my aunt in the UK's then boyfriend, now husband, had given her a copy of their 1981 album Present Arms when it was still new. That LP (yes, LP) somehow ended up in my possession, and the raw, hypnotic rhythms of the "protest" music (the band is named for the unemployment benefit form) was immediately striking. Tracks like "One in Ten" and "Don't Slow Down" had me hooked. UB40 would eventually move on to lighter, more commercially accessible music with their series of Labour of Love albums, which would garner international hits with cover songs like Neil Diamond's "Red, Red Wine" and Al Green's "Here I Am (Come and Take Me)". Still together, and still with the same lineup they've had since their 1980 debut, this live concert form Montreux from 2002 on Blu-ray features the band touring just after their 2001 international release of their eighteenth studio album, Cover Up. A set rich in hits (it helps that the UB40 back catalog is full with them), UB40: Live at Montreux 2002 is purely delightful. Less protest than the early days (even "One in Ten" comes across with more bounce and less bite) and more showmanship, the set begins with two fantastic covers, The Temptation's classic "The Way You Do the Things You Do" and "Here I Am (Come and Take Me)". Sprinklings of newer material fit right in without dropping a beat, like the crowd rousing "Rudie" from Cover Up. The live favorite "Love it When you Smile" from 1997's Guns in the Ghetto is a testament to the depth of the UB40 catalogue, and also a darn good song.
Track List:
The Way You Do the Things You Do
Here I Am (Come and Take Me)
One in Ten
Come Back Darling
If it Happens Again
Homely Girl
Kingston Town
Reggae Music
Don't Break My Heart
Love it When You Smile
Rat in Mi Kitchen
Rude
Cover Up
Since I Met You lady
Maybe Tomorrow – Anything Mi Chat
Johnny Too Bad
Wear You to the Ball
Red, Red Wine
(I Can't Help) Falling in Love with You
Cherry Oh Baby
Many Rivers to Cross
Video Quality
[Rating:4.5/5]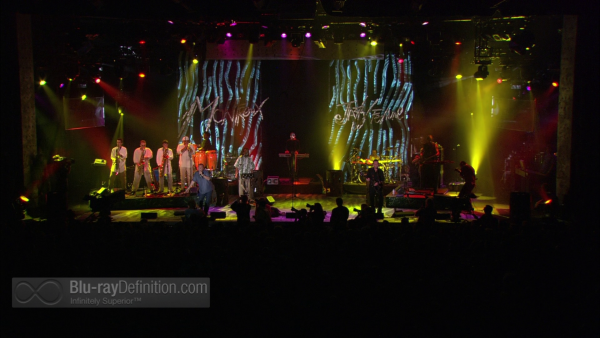 The concert, an original high definition production, comes to Blu-ray in an AVC/MPEG-4 1080i/60 encodement that is a very good one given its age and that it is interlaced. Motion artifacts are limited, video noise is minute, and the detail is rich.
Audio Quality
[Rating:4.5/5]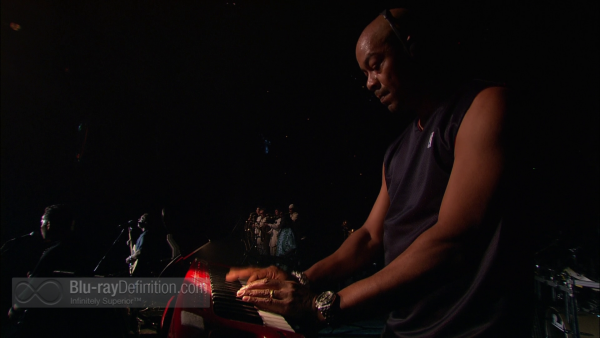 We are given a splendid DTS-HD Master Audio 5.1 (48kHz/24-bit) mix and a LPCM 2.0 stereo (48kHz/16-bit) mix for this Blu-ray from Eagle Rock. The 5.1 is certainly the way to go here. It has glorious amounts of room ambience without being overdone, strong instrumental separation, and a full bottom end to capture those basslines and percussion fills that define the reggae genre.
Supplemental Materials
[Rating:0.5/5]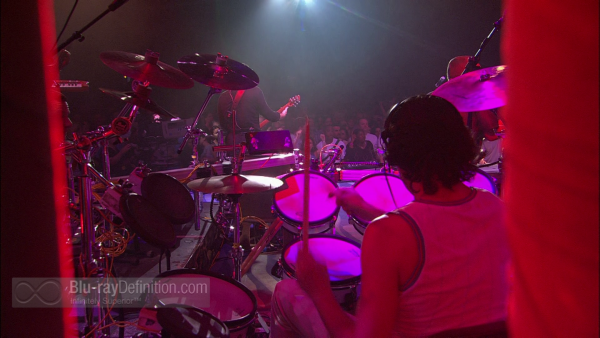 Nothin' doin' besides the liner notes.
The Definitive Word
Overall:
[Rating:4/5]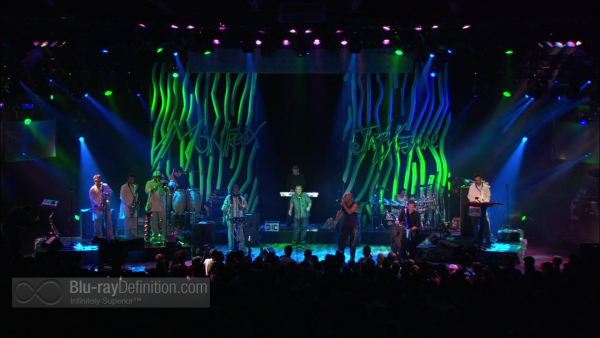 Get up and jump up to the rock steady rhythms of UB40 in this sublime live performance from the 2002 Montreux Jazz festival. The Blu-ray captures the live action brilliantly and the sound is stupendous. This is must for reggae fans and fans of this long-lived band.
Additional Screen Captures
[amazon-product]B00E9ZAYQ2[/amazon-product]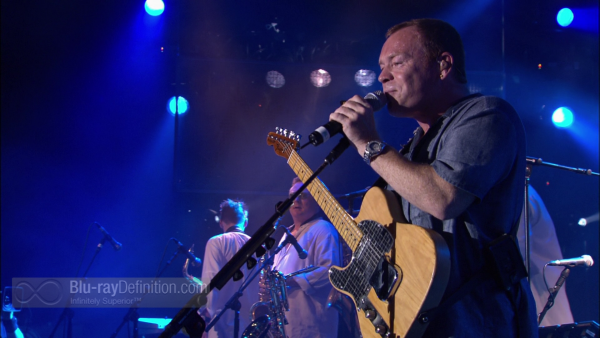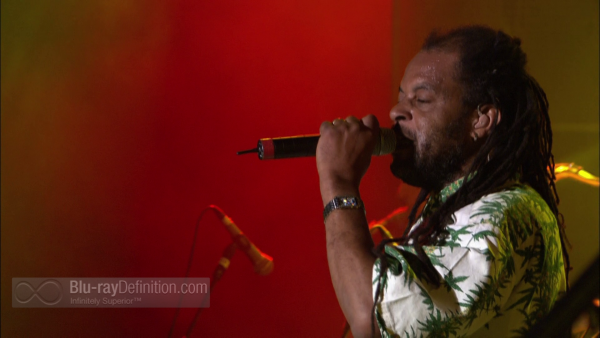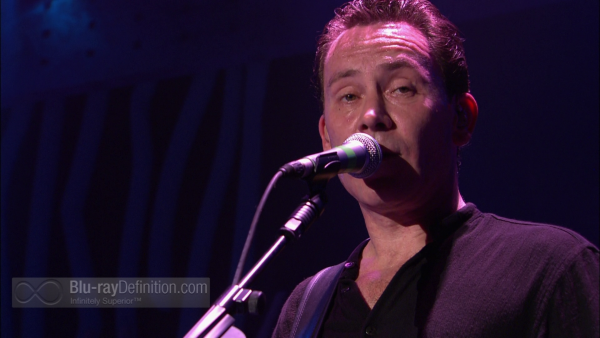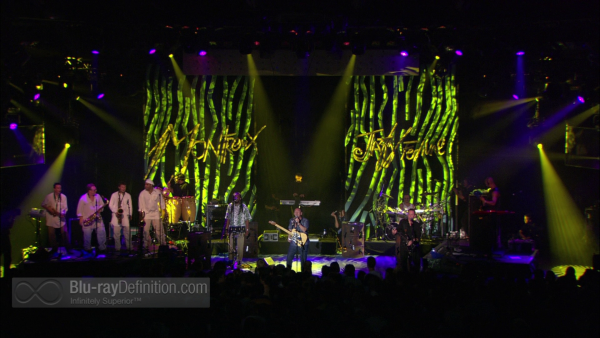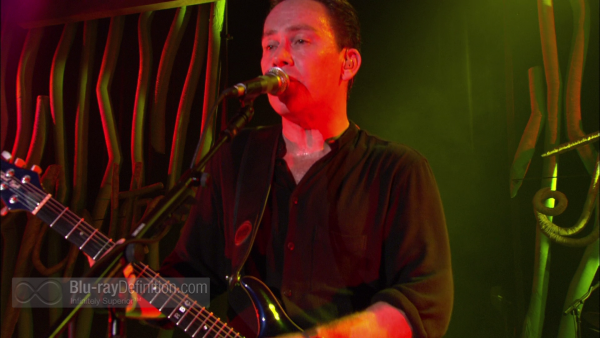 [amazon-product]B00E9ZAYQ2[/amazon-product]