– –

The Film
[Rating:3/5]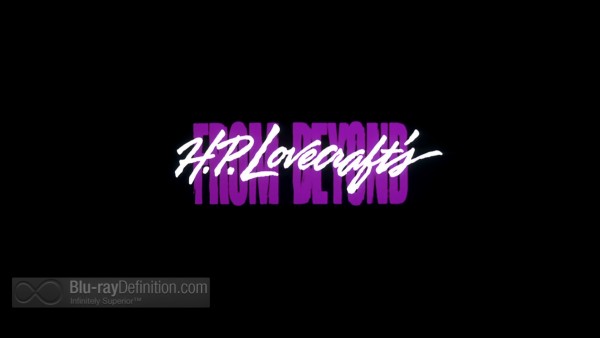 In 1986, the creators behind the previous year's Re-Animator returned with the now nearly equal cult classic sci-fi/horror gem, From Beyond. Director Stuart Gordon once again returns to the works of writer H.P. Lovecraft for his inspiration here and lets his own creative juices run wild in a typically over-the-top, nearly surreal adventure  filled with blood, gore, and psycho-sexual perversions.
The story finds Jeffrey Combs (Transformers Prime; Star Trek: Enterprise; The Witches of Oz), playing the timid scientist Crawford Tillinghast, apprentice to mad scientist Dr. Pretorious (Ted Sorel). Pretorious has created a machine called "The Resonator" designed to stimulate the brain's pineal gland, thus expanding the power of the mind. There are unforeseen occurrences, and the device opens up a gateway to a parallel dimension with slimy creatures who take over control of Dr. Pretorious' body and mind. When Tillinghast shuts down the Resonator to try and save Pretorious, he finds himself accused of murder and locked up in an insane asylum. In step the beautiful Dr. Katherine McMichaels (Barbara Crampton) and officer Bubba Brownlee (Ken Foree) to accompany Tillinghast back to the lab to observe him to see if he can recreate the events he described and prove he is innocent. When the Resonator is turned back on, a groteque Dr. Pretorious returns, ready to prey on Tillinghast and especially the lovely Dr. McMichaels. But the opening of the gateway to the parallel dimension also begins to affect the three in ways unimagined. Their sexual desires come to the surface, and all sorts of wild things begin to occur.
While nothing in this story leads one to believe that the dots are necessarily connected in a cohesive manner, Gordon does good work in taking Lovecraft's story and interpreting it with a wink and nod, while assembling a crew of extremely talented effects artists that make the visuals, even when they are so unbelievably fake, feel just right. The overriding sense of levity goes a long way into making From Beyond a more than palatable feast of gore for fans of the genre as well.
Video Quality
[Rating:4/5]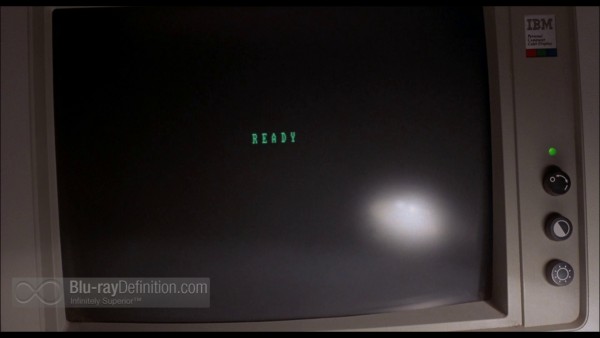 Given the usual low budgets and poor quality of these sorts of films, I was surprised to see just how good From Beyond looked in this transfer to Blu-ray from Second Sight. Arriving in a 1.85:1-framed AVC/MPEG-4 1080p encodement, the image is clean, but still retains a natural layer of grain and texture, colors look vibrant, flesh tones natural, and I see no issues with noise, edge enhancement, or excessive DNR.
Audio Quality
[Rating:4/5]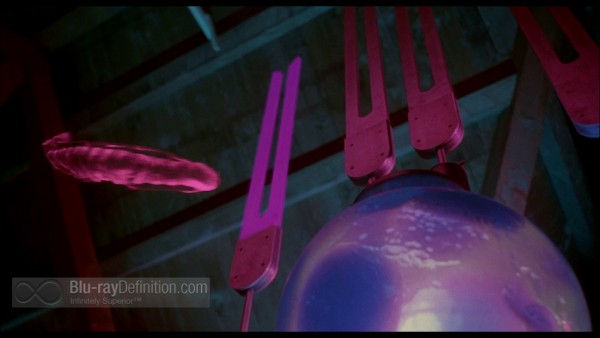 There are two audio offerings, a LPCM 2.0 (48kHz/16-bit) track and a lossless DTS-HD Master Audio 4.0 (48kHz/16-bit) track. Both provide a rather spacious, wide stereo soundfield with clear dialogue and good dynamics, but the 4.0 track is the clear winner here. While it is not as engulfing as a modern 5.1 mix – the surround channels have a very low amount of ambience – it does the trick for this film.
Supplemental Materials
[Rating:4/5]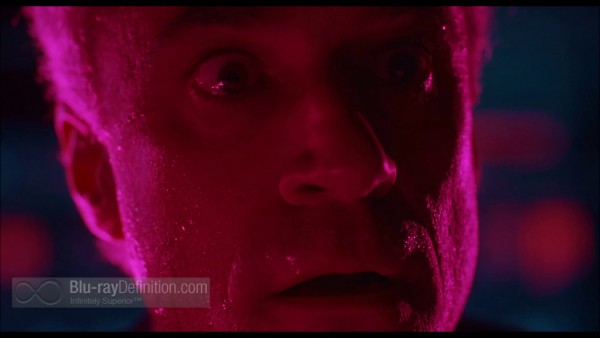 This issue of From Beyond by Second Sight is packed with extras, from an audio commentary, to interviews with the film's stars and production featurettes.
The supplements:
Commentary with Stuart Gordon, Brian Yuzna, and Jeffrey Combs.
Stuart Gordon on From Beyond (1.78:1; 1080p/24; 00:20:34)
Gothic Adaptation – An Interview with Writer Dennis Paoli (1.78:1; 1080p/24; 00:16:02)
The Doctor is In – An Interview with Star Barbara Crampton (1.78:1; 1080p/24; 00:14:28)
Monsters & Slime – The FX of From Beyond (1.78:1; 1080p/24; 00:20:43)
Director's Perspective Featurette (1.78:1; SD/PAL; 00:08:52)
The Editing Room: Lost and Found Featurette (1.78:1; SD/PAL; 00:04:45)
Interview with the Composer (1.78:1; SD/PAL; 00:04:33)
Photo Montage (SD/PAL; 00:04:44)
Storyboard to Film Comparison (with Introduction) (1.78:1; SD/PAL; 00:01:22)
The Definitive Word
Overall:
[Rating:4/5]
Whether hinting on what the Japanese might call "shokushu goukan" or "tentacle rape", or just giving us a straight up sci-fi tech spoof, this 80s cult classic has it all. It comes in a surprisingly well transferred HD edition on Blu-ray that fans are sure to appreciate.
Additional Screen Captures
[amazon-product region="uk" tracking_id="bluraydefinit-21″]B00ARFGF2A[/amazon-product]
Shop for more Blu-ray titles at Amazon.co.uk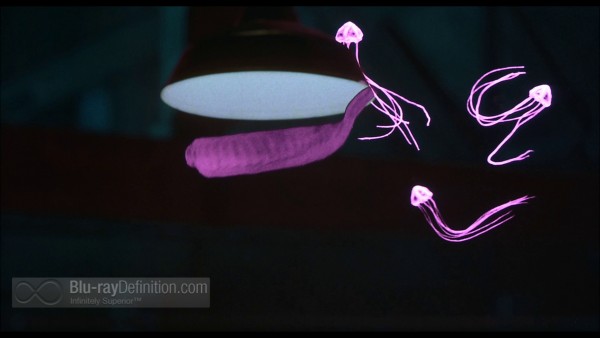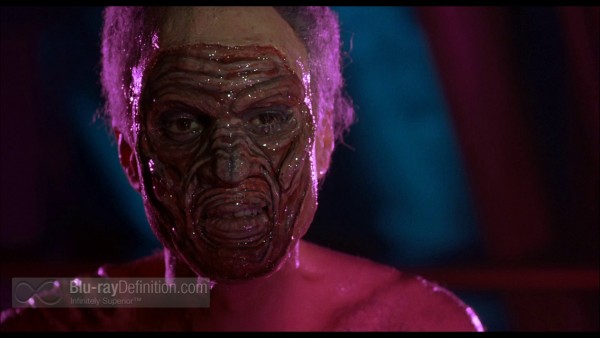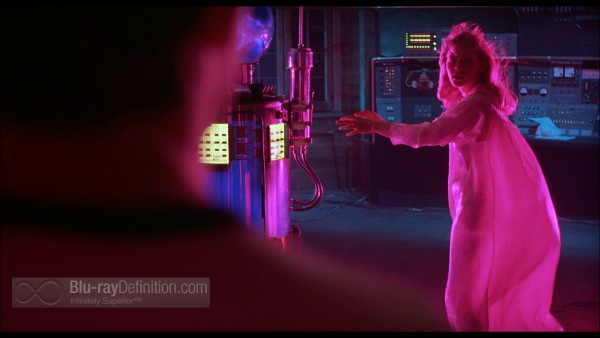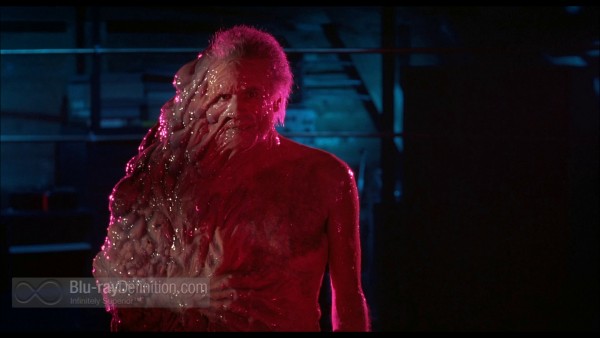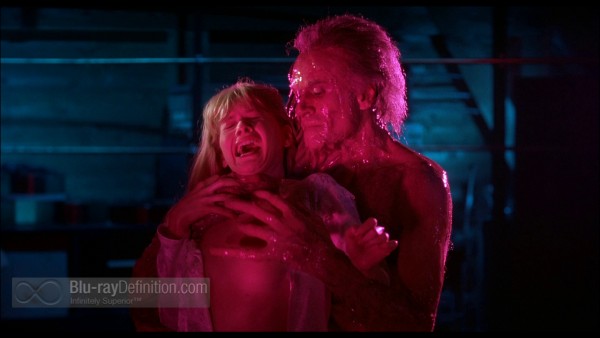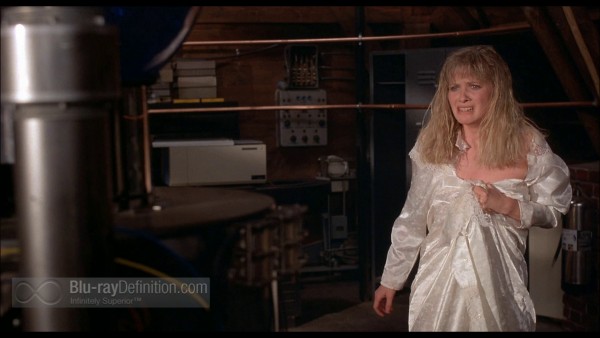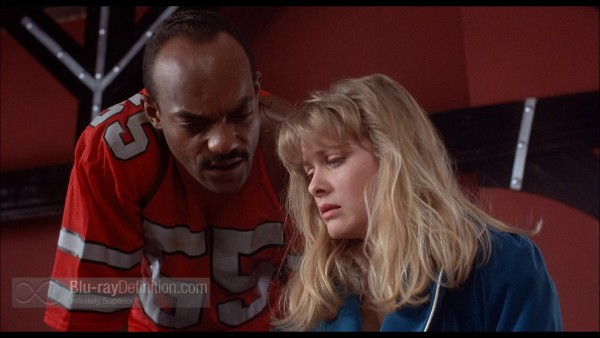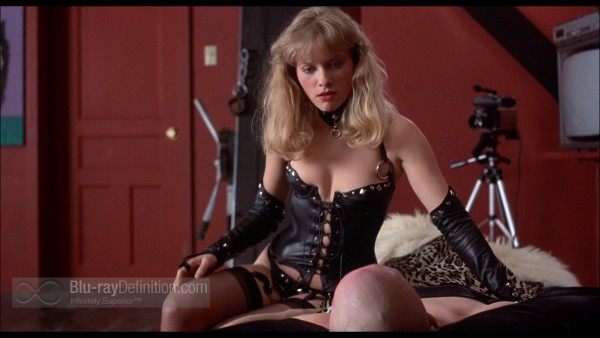 [amazon-product region="uk" tracking_id="bluraydefinit-21″]B00ARFGF2A[/amazon-product]