– –

The Series
[Rating:4.5/5]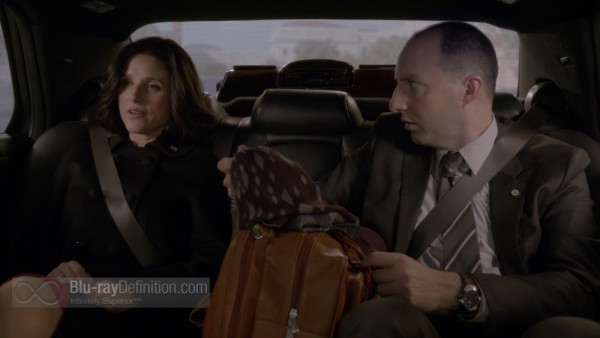 Hitting HBO just as the "crazy season" in politics was really starting to heat up in the last cycle (if cycles even exist anymore), the half-hour political comedy, Veep, stars Julia Louis-Dreyfus as Selina Meyer, former Senator now Vice President of the United States after a failed presidential bid of her own. Her character, an obvious amalgamation of certain prominent and, some might say, often laugh-worthy female politicos such as Sarah Palin and Michelle Bachmann, is portrayed as simultaneously clueless and bumbling, but also politically duplicitous and self-centered (in one episode she's almost gleeful when she learns the "POTUS" may have had a heart attack and she will have to take over). Surrounded by her staffers of equally morally suspect and most of the time overwhelmed Washington ladder climbers (cast members Anna Chlumsky (My Girl), and Tony Hale (Arrested Development) among them) she makes her way through the sticky world of D.C. politics from seemingly one guffaw to the next as she tries to push her main platforms, clean jobs and filibuster reform. The problem is, the President's agenda always gets in her way.
There are always series that make it to television that tackle the world of politics. Recently, a big splash has been made by Netflix's House of Cards. Then there is HBO's own political news drama, Newsroom. The difference between those and Veep is they take themselves very seriously whereas Veep exposes the major flaws in the political system with a smile on its face. It may arguably be the best series Louis-Dreyfus has been a part of since her Seinfeld days. The writing is witty, the subject matter topical, and, even when you know exactly who they may be mocking, it's always tongue-in-cheek enough to never be taken too seriously.
Video Quality
[Rating:4/5]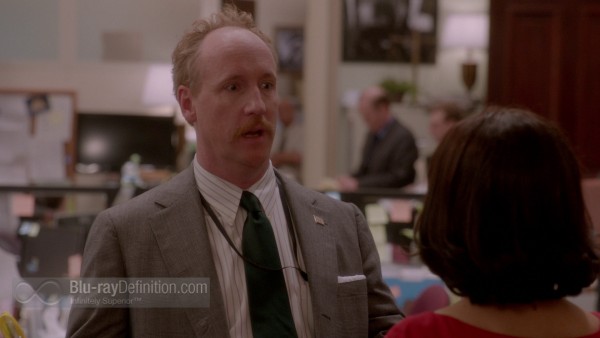 Shot in HD, Veep comes to Blu-ray with a clean and relatively crisp AVC/MPEG-4 1080p transfer from HBO. The palette is one that goes for a natural rather than stylized look, so it is mainly bright with vivid primary colors and natural flesh tones. There are some moments of softness and elevated video noise, but on the whole this is a superior presentation in comparison to the 1080i broadcast versions I watched on both digital cable and later FIOS. Macroblocking, white clipping, and posterization are all absent here.
Audio Quality
[Rating:4/5]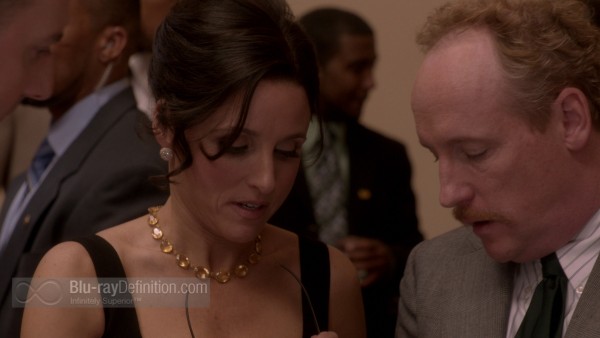 Veep has a straightforward mix typical of half-hour comedies. The DTS-HD Master Audio 5.1 (48kHz/24-bit) track supplied by HBO is rather front-heavy and dialogue-driven with the surround channels occupied by very mild ambience and low level discrete atmospheric foley effects. That said, it works for the material at hand, provides clear dialogue and reasonable dynamic range.
Supplemental Materials
[Rating:3.5/5]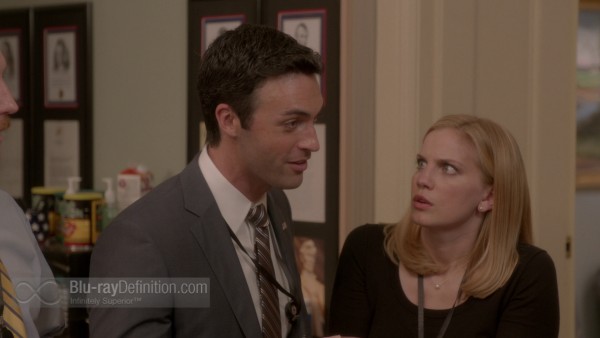 The bulk of the extras are the episodic audio commentaries from the cast and crew. Rounding out the offerings, however, are some more comedic moments in the form of "Vice President Meyer's" halfhearted Anti-Obesity PSA, the even more politically incorrect outtake of it, the "Governor Chung" retraction, some rather unnecessary deleted scenes, and a brief making of.
The supplements:
Standard DVDs of the series
UltraViolet and iTunes Digital Copies
Audio Commentaries
The Making of Veep (1.78:1; 1080i/260; 00:13:24)
Deleted Scenes (1.78:1; 1080i/60; 00:24:52)
Governor Chung Retraction
Governor Chung Outtake
Anti-Obesity PSA (1.78:1; 1080i/60; 00:00:44)
Anti-Obesity PSA Outtake (1.78:1; 1080i/60; 00:01:10)
The Definitive Word
Overall:
[Rating:4/5]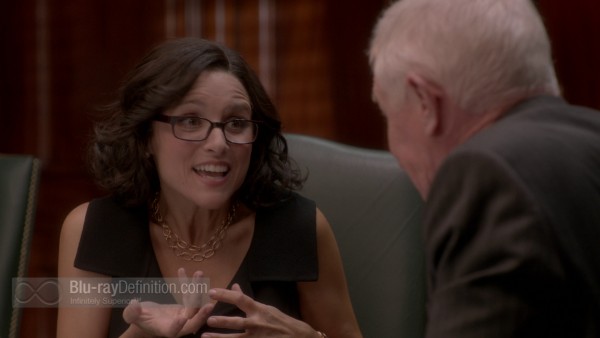 A hilarious look at the inner workings of D.C. politics with an painfully unqualified "veep" at the center of it all, HBO has a clear winner on their hands with this half-hour political comedy. There isn't anyone – whether you love politics or hate it – that can't relate to this series. Highly recommended.
Additional Screen Captures
[amazon-product]B008BLCT5O[/amazon-product]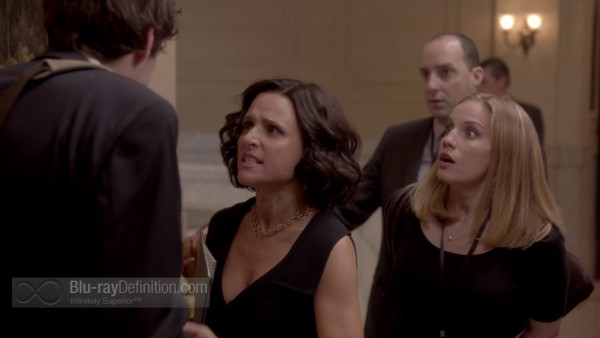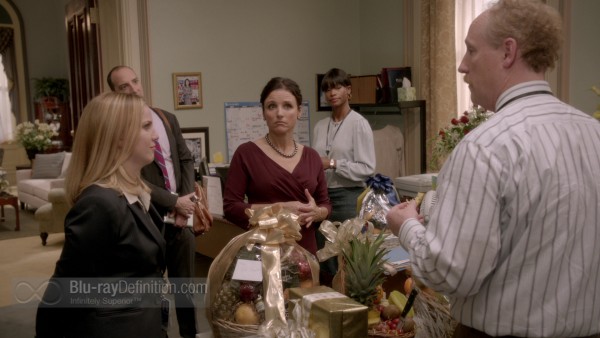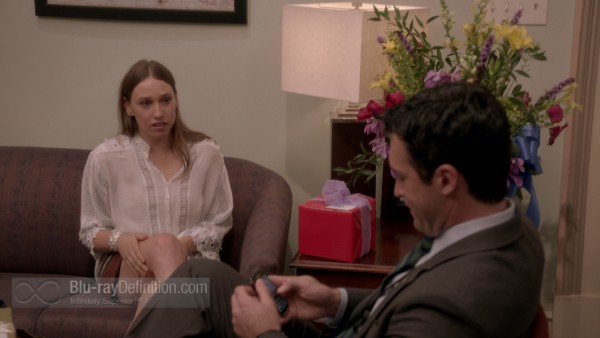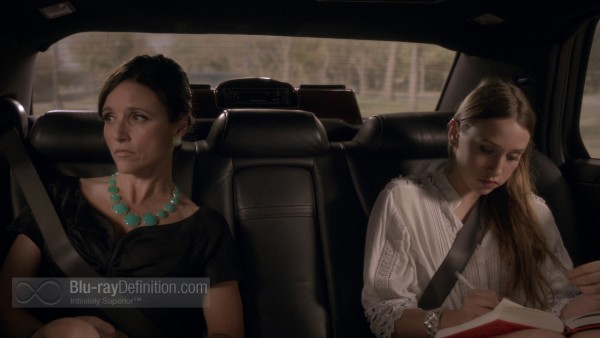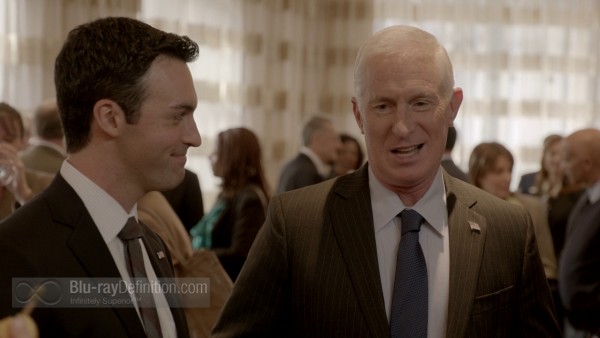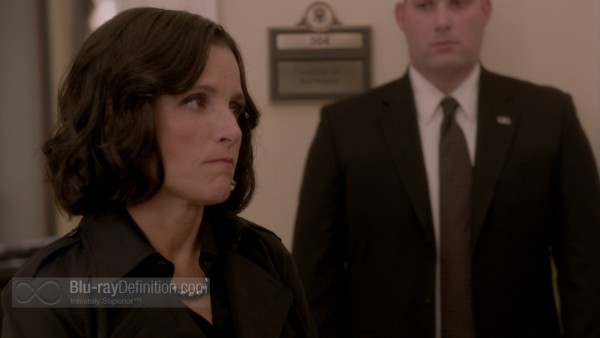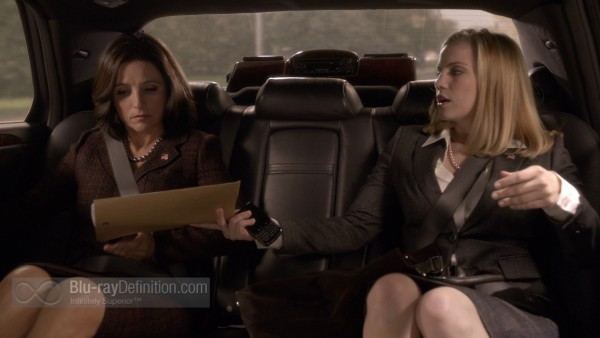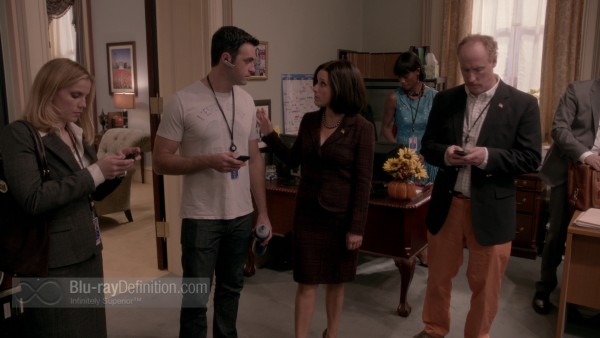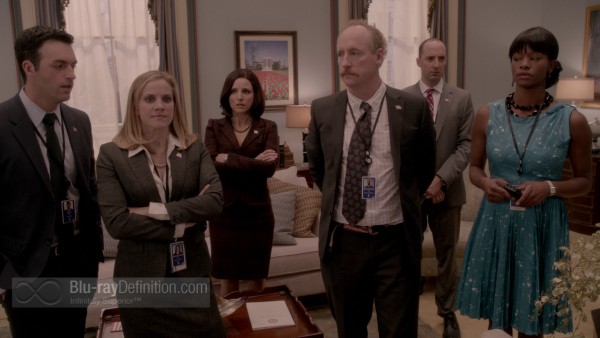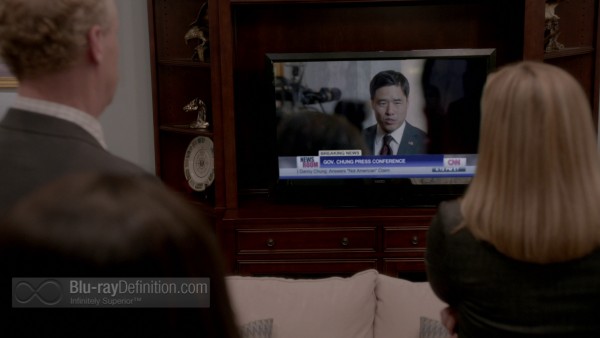 [amazon-product]B008BLCT5O[/amazon-product]