Mouse-over Cover Art for Details
Click thumbnails for high-resolution 1920X1080p screen captures
(The below TheaterByte screen captures were taken directly from the Blu-ray Disc and losslessly compressed in the PNG format. There should be no loss of picture quality with this format. All screen captures should be regarded only as an approximation of the full capabilities of the Blu-ray format.
The Film
[Rating:4.5/5]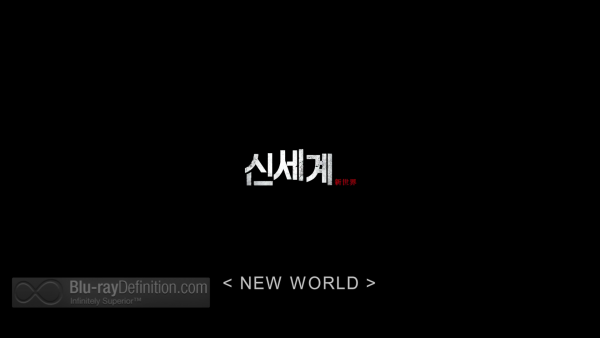 Writer/director Park hoon-jung (I Saw the Devil) has crafted a tense and violent crime thriller with his latest work and second feature film, New World (Sinsegye;신세계). Oozing style and displaying a purpose and comfort behind the lens, Park's story unfolds in multiple layers that keep us engrossed and wrapped up in the complexities of the gangster drama unfolding before our eyes.
The story follows police officer Ja-sung (Lee Jung-jae) who has been undercover in Korea's largest crime syndicate, Goldmoon, for eight-years. The brainchild of his handler Chief Kang (Choi Min-sik), Ja-sung is caught in a longterm operation to undermine the syndicate, which has grown so powerful, they now operate internationally and are like a multinational conglomerate. When Goldmoon's boss is killed in a mysterious car accident, Kang finally sees a way to bring them down by utilizing Ja-sung's position as righthand man to the organization's second-in-command, the ethnically Chinese Jung Chung (Hwang Jung-min), by instigating a power struggle in the organization between Jung Chung and his main rival for power, third-in-command Lee Joong-gu (Park Sung-woong). But Ja-sung himself is wavering. With a child on the way he wants out, and he has also grown close to Jung Chung over the years, so he isn't really sure where his loyalties lie anymore. There are big choices that must be made, and they will have major consequences.
The film reels us in with a fairly straightforward crime drama, but the plot, thanks to clever writing form Park, thickens, as they say. What begins one way, slowly becomes an entirely different film. It unfolds in four different acts, one could say. The real shocking twist happens after a nearly orgiastic bloody battle of rival "families" from the syndicate, that finally sets the film, and the remaining characters down the path they might always have been on from the very beginning.
While Lee Jung-jae never seems very charismatic in his role as Ja-sung, it somehow works to his advantage here, being moved along by forces out of his control, which all comes into play by the end of the film. The actors surrounding him, however, are brilliant and magnetic in their roles. Hwang Jung-min is almost cartoonishly outlandish, and able to turn violent on a dime. He's a fitting rival for the icy-veined exterior portrayed by Park Sung-woong, who one could really see as a potential crime syndicate boss here.
It all unfolds against the backdrop of dank warehouses, dark docks, beautiful restaurants, and luxuriant office spaces, just the sort of places you'd expect to find these characters, and it looks mesmerizing thanks to cinematographer Chung Chung-hoon.
Video Quality
[Rating:5/5]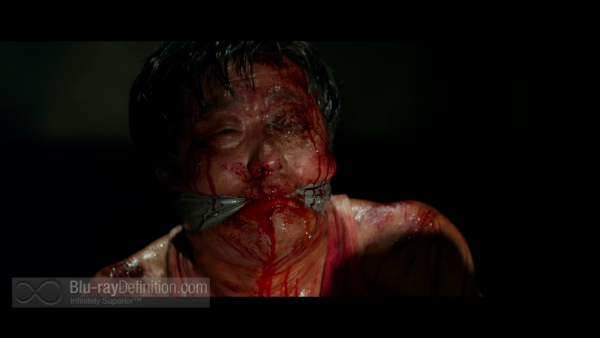 New World was shot in high definition with the Red One Camera using Zeiss Master Prime and Angenieux Optimo lenses (MX sensor). It has a gorgeous HD production that is crisp, marvelously detailed, and pretty much free from most digital anomalies in the source, apart from a brief instance where I noticed some very slight stairstepping across the metallic trimming around the door of one of the Hyundai Genesises. The colors are nicely saturated, blacks look deep without crushing and shadows are nicely nuanced.
Audio Quality
[Rating:4/5]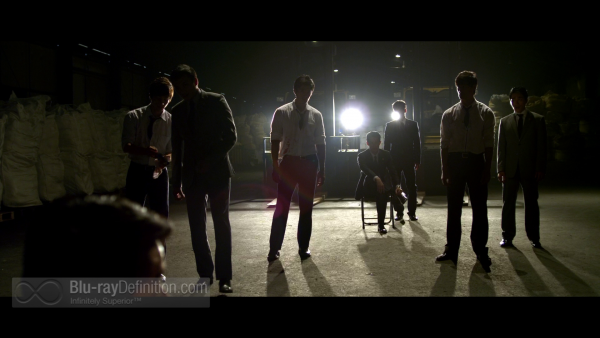 The Korean DTS-HD Master Audio 5.1 (48kHz/16-bit) soundtrack is a strong one, if not as aggressive as it could have been for a film like this. The aggressiveness ramps up for some of the more violent scenes, particularly concerning the musical score, where we are given some robust low frequencies and a wide spread of sounds through the channels. For the most part, however, the mix is rather front-focused, with mild ambience sent to the surrounds. It works well for this film, however, given the nature of most of the scenes.
Supplemental Materials
[Rating:2/5]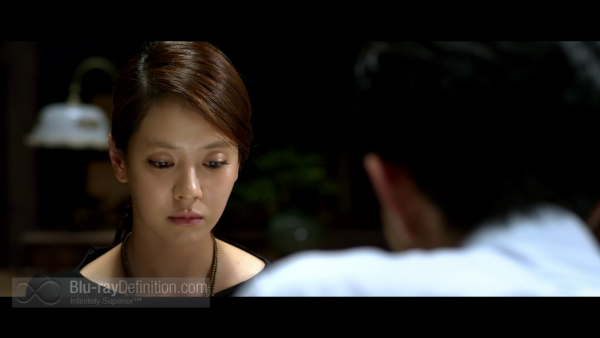 The extras offered up here are very slight, which is disappointing for a film this good.
The supplements:
Making Of (1.78:1; 1080i/60; 00:04:23)
Picture Gallery (1.78:1; 1080i/60; 00:05:01)
Trailer (2.35:1; 1080p/24)
The Definitive Word
Overall:
[Rating:4.5/5]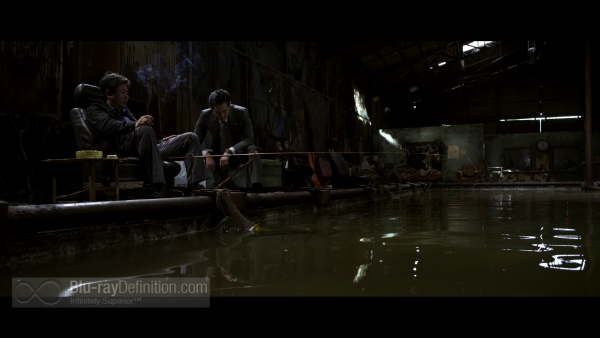 Park hoon-jung delivers a stunning and intense vision of organized crime in Korea with the twisting and epic New World. Powerful performances, superb visuals, visceral violence, and unexpected twists keep this one engaging from start to finish.
Additional Screen Captures
[amazon-product]B00C6WHSRI[/amazon-product]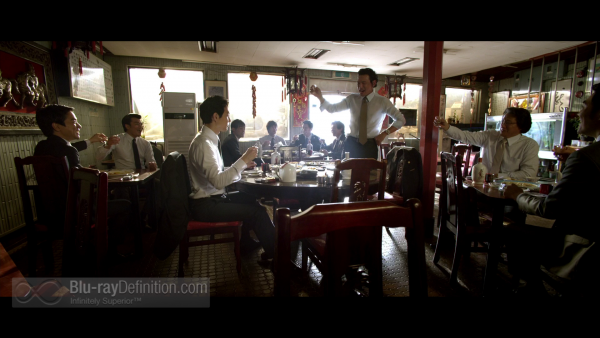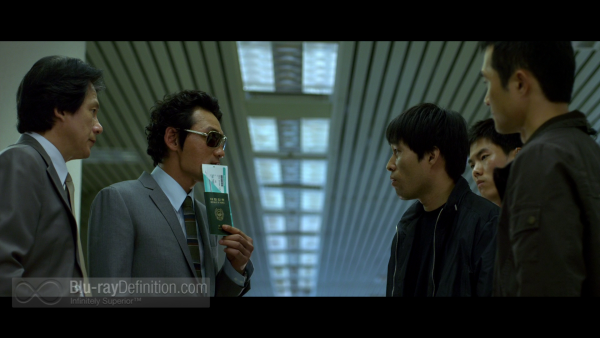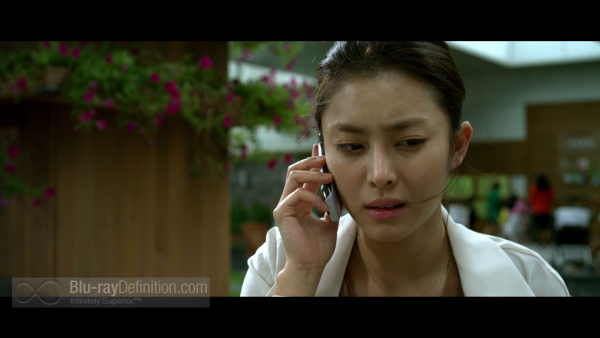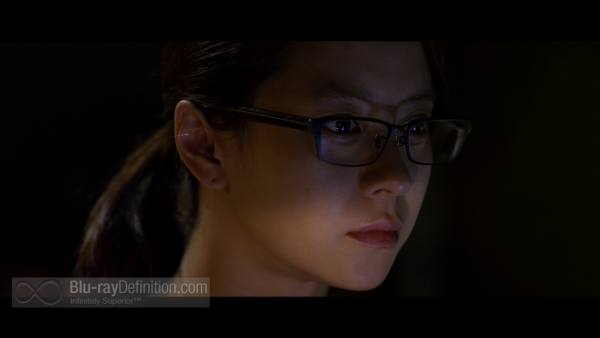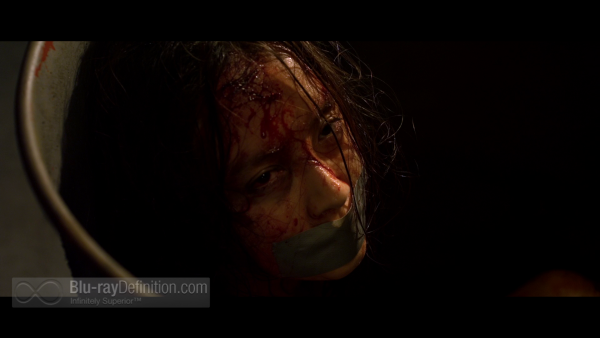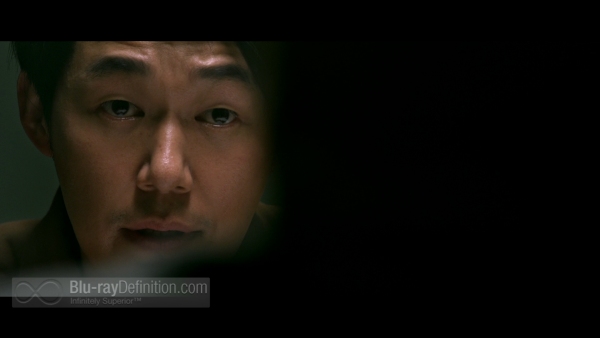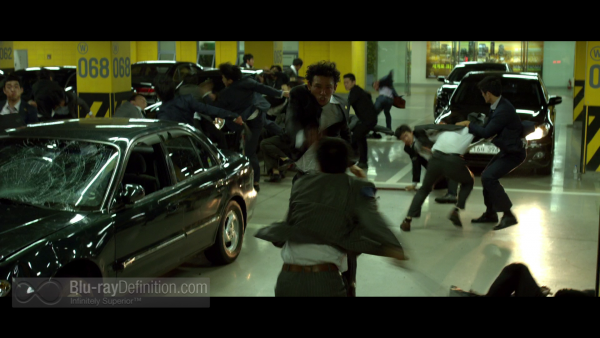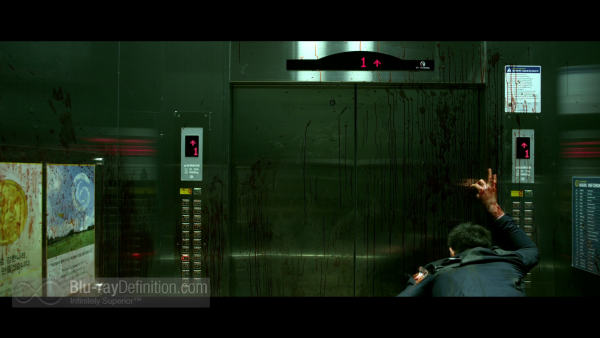 [amazon-product]B00C6WHSRI[/amazon-product]