– –

The Series
[Rating:3/5]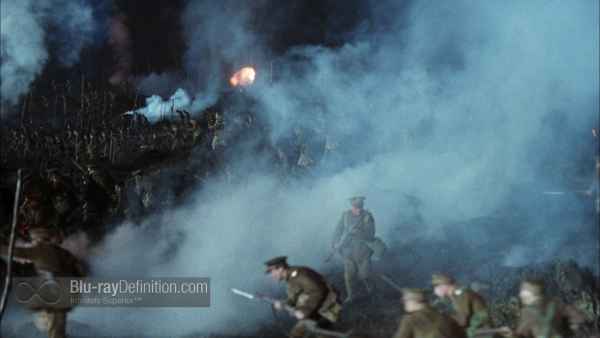 The three-part documentary mini-series from cable network History, The World Wars, seeks to give a sweeping account of "the 30 years war" from 1914 to 1945 that was World War I and World War II. It basically focuses in on the usually suspects, Adolf Hitler, Franklin Delano Roosevelt, Winston Churchill, Joseph Stalin, and Benito Mussolini, with minor mention of Japanese Prime Minister and military commander Tojo Hideki.
Through a combination of reenactments, historical footage, narration (by Jeremy Renner), and commentary from pundits including the likes of Former US Secretary of State Colin Powell, US Senator John McCain, Former US Vice President Dick Cheney, Former UK Prime Minister John Major, and Former US Secretary of Defense Leon Panetta, over three parts, The World Wars actually builds a very interesting, abbreviated and interconnected tale of how the various world powers became locked in a perpetual state of war for thirty years in the first half of the twentieth century. The problem with this series, and there always seems to be a problem with most of History's grand projects on history documentaries, is that the abbreviated format on such a large-scale project leaves so many things unexplored and unstated. This makes for a very skewed theory of events. Firstly, we get the usual secondary treatment of the entire war in the Pacific. Secondly, the war in the Atlantic is completely ignored. Rommel's influence during World War II seems to be ignored as well. The entire Japanese involvement in World War II is hinged on the premise of their being snubbed during the Treaty of Versailles, no mention whatsoever of the Russo-Japanese War and historical conflicts concerning China (the Sino-Japanese War), Manchuria, and Korea.
While the reenactments in The World Wars blend wonderfully with the story History wants to tell, and this mini-series makes for a wonderfully entertaining side note in the ongoing exploration in this horrific period of human history, it cannot be taken as seriously in comparison to such monumental documentary series exploring World War II, in particular, such as Ken Burns' The War or the still-reference The World at War. Where The World Wars does earn points for merit, is incorporating a study of World War I and tying the two wars together, something that, perhaps, has not been explored as much as it should be in documentaries.
Video Quality
[Rating:4/5]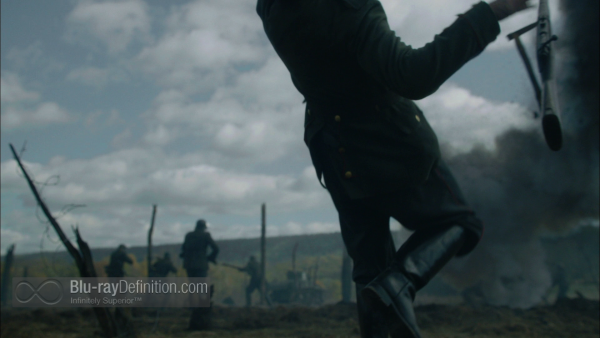 The AVC 1080p encodement to Blu-ray of The World Wars is a strong one that easily shifts between the various looks of this series. We get gritty battlefield reenactments, pristine interview segments in high definition, and the lower quality of early and mid-twentieth century archival footage and photography all presented with no presence of additional compression noise, motion artifacts or post-processing issues.
Audio Quality
[Rating:5/5]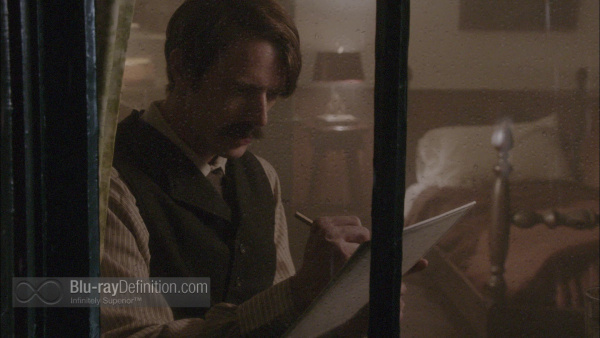 We get a fantastic English DTS-HD Master Audio 5.1 (48kHz/24-bit) soundtrack as the sole audio option that provides an exuberant and dynamic presentation of the sounds of war, with big bombs, roaring engines, and solid sound effects from multiple directions. It also knows how to scale back, and give clear, full, and intelligible narration and dialogue for the more traditional documentary portions of the series.
Supplemental Materials
[Rating:3.5/5]
Characters in Depth (1.78:1; 1080i/60; 00:25:40):

Winston Churchill
Joseph Stalin
Harry Truman
FDR
Dwight Eisenhower
Adolf Hitler

Featurettes (1.78:1; 1080p/24; 00:32:38):

WWI: One Word
Tech Developments of WWI
Life in a Trench
The US in WWI
Did WWI Lead to WWII?
Legacy of WWI
WWI: Global Connections
One Thing You Should Know About WWI
Nationalism and WWI
Harlem Hellfighters

Deleted Scenes:

Trail by Fire (1.78:1; 1080p/24; 00:20:17):

Hitler's Racism Leads Him to Become a German Soldier
The Military Beginnings of Charles de Gaulle
Military Leaders Think Differently Today
Japan Against Germany in WWI Prepares Tojo for WWII
Germany Uses Chemical Weapons in WWI
America Defends France in WWI
WWI Prison Camp Makes de Gaulle a Leader
The Hundred Days Offensive
The Treaty of Versailles Sets the Stage for WWII
De Gaulle Prepares for Action

A Rising Threat (1.78:1; 1080p/24; 00:16:39):

Fertile Ground for WWII
The Rise of the Nazi Party and Hitler
Appeasement and the Sudetenland
The Soviet Union is Germany's Ally in 1939
De Gaulle Against Hitler in WWII
Hitler Attacks the Soviet Union

Never Surrender (1.78:1; 1080p/24; 00:22:39):

Japan Attacks Pearl Harbor
Patton and Montgomery Disagree on Italy
D-Day is Planned: Operation Overlord
Hitler Sleeps Through D-Day
Japanese Soldiers Fight Until Death
Paris Liberates Itself
Hitler's Suicide
The Decision to Use the Atomic Bomb
Constant War from 1914 & Beyond 1945
The Definitive Word
Overall:
[Rating:3.5/5]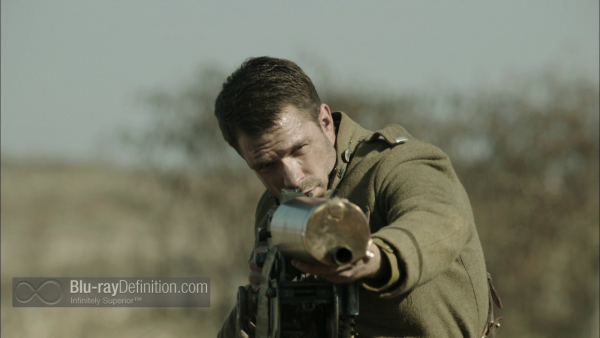 History's sweeping three-part documentary series is great entertainment, but should not be taken as the first or last word on the World Wars it attempts to document. It leaves too much out in an effort to build a tight and engaging narrative. As much as this one is fun to watch, it's not highly educational.
Additional Screen Captures
[amazon-product]B00KFNF2T6[/amazon-product]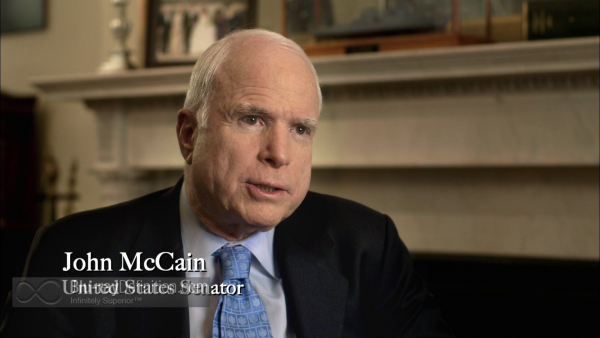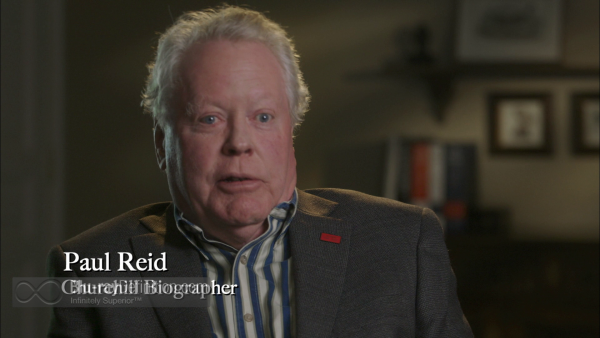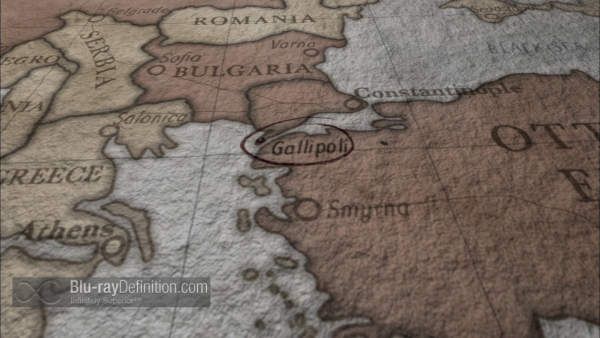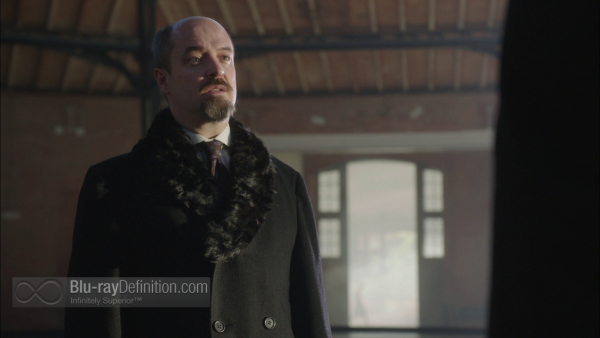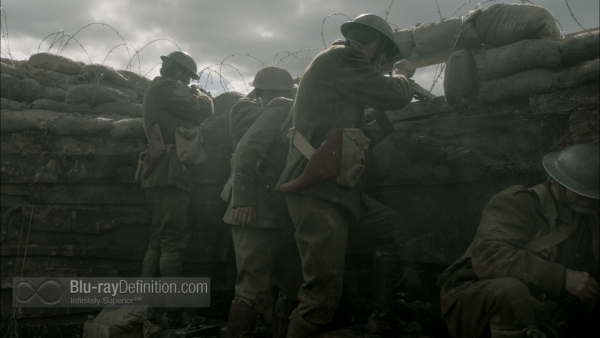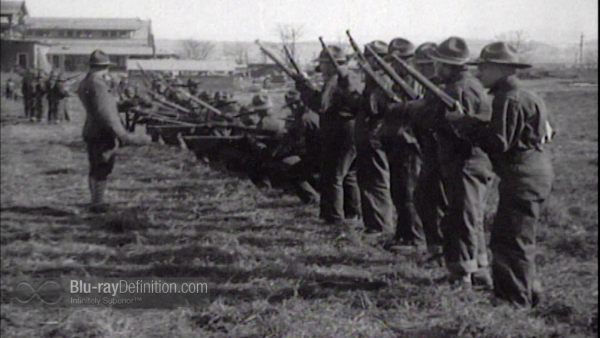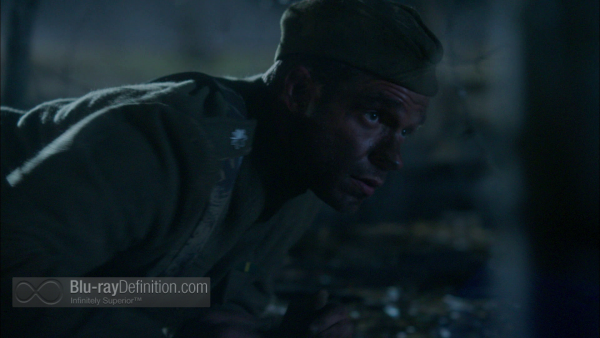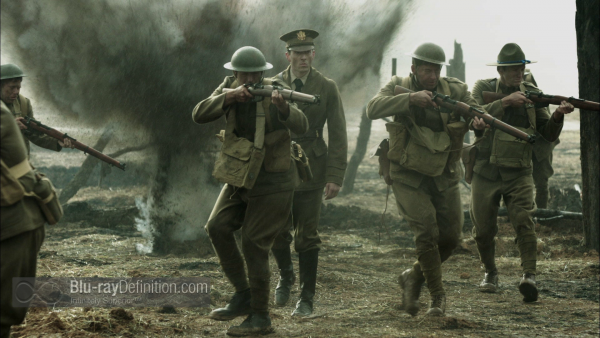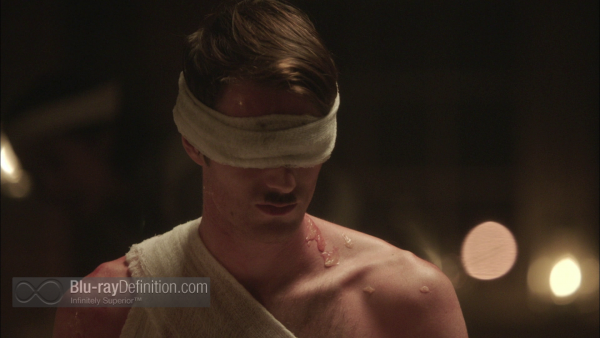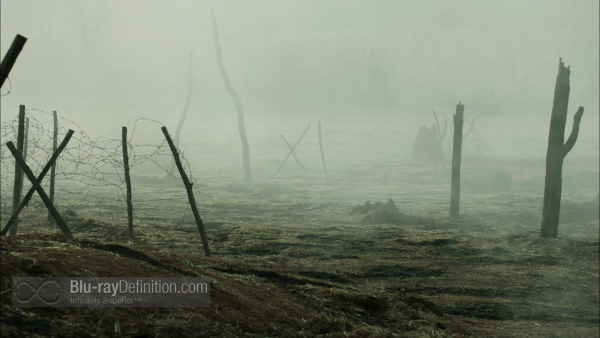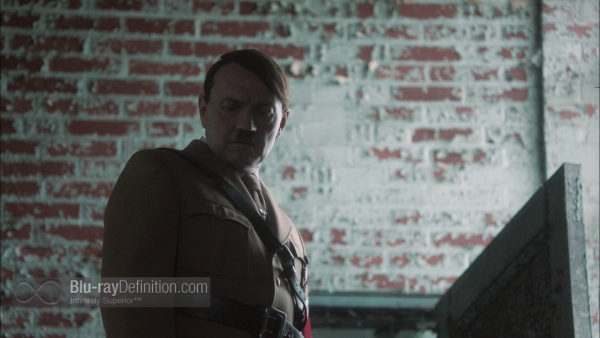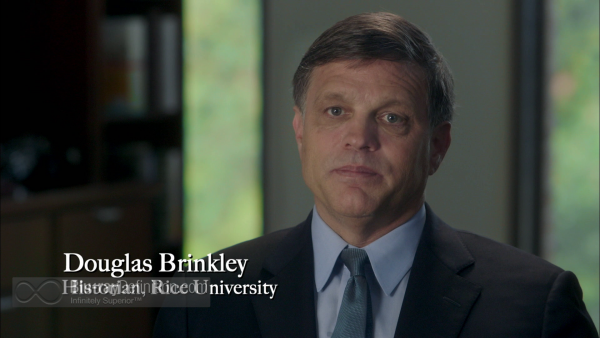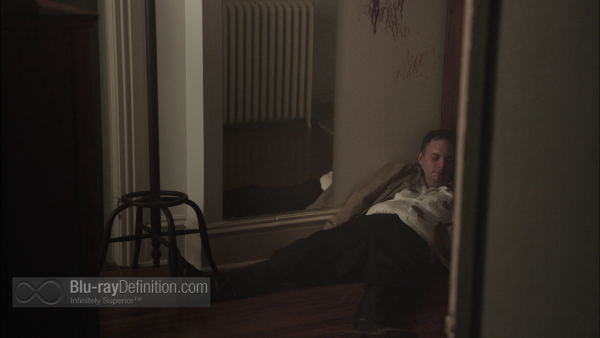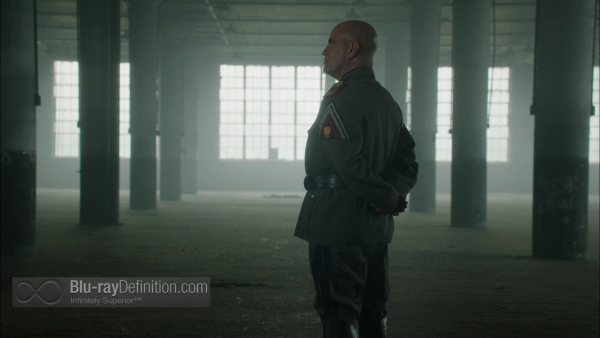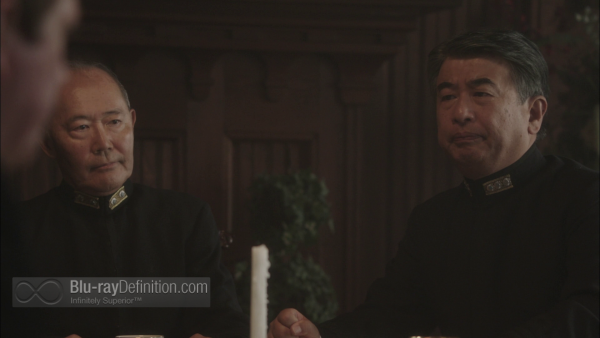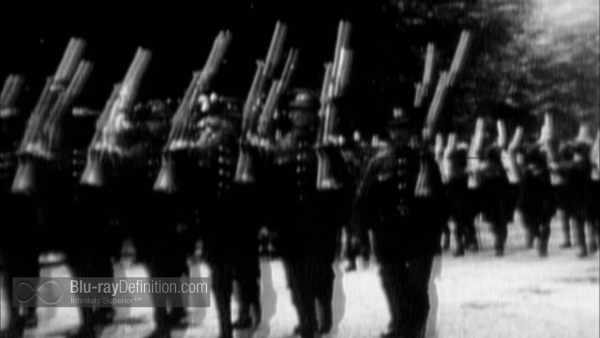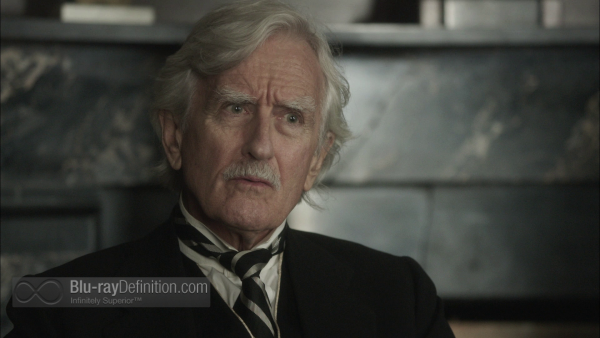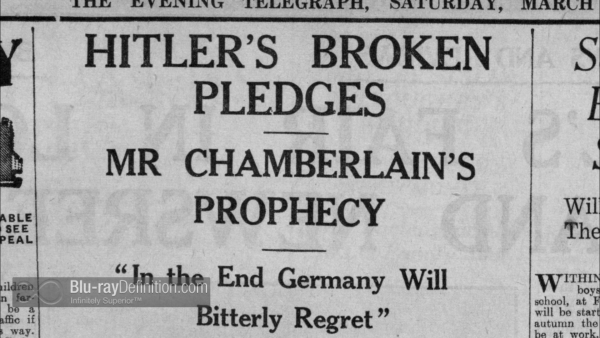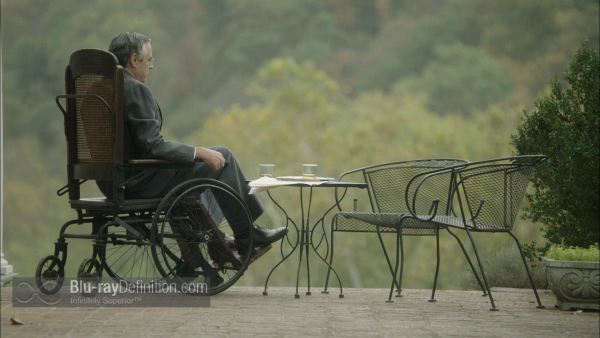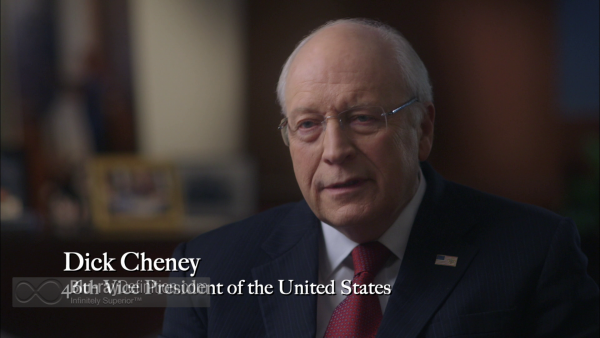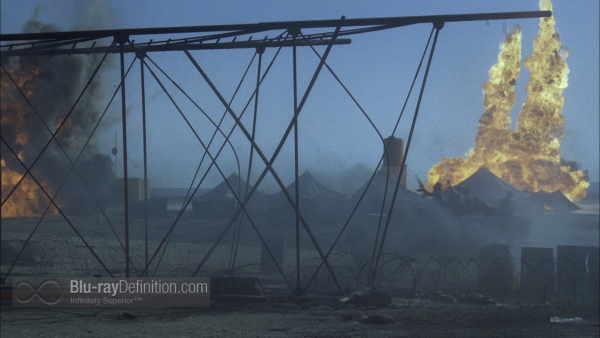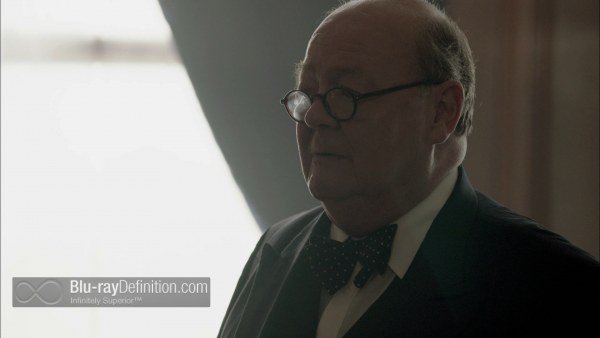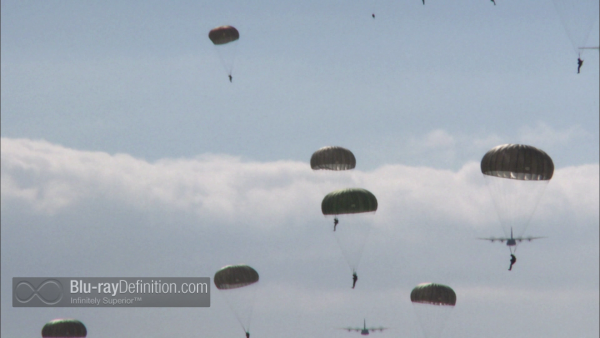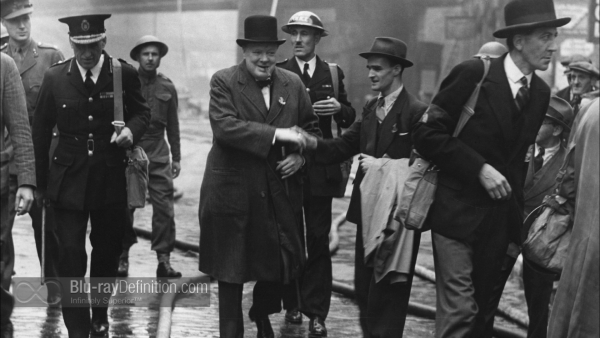 [amazon-product]B00KFNF2T6[/amazon-product]