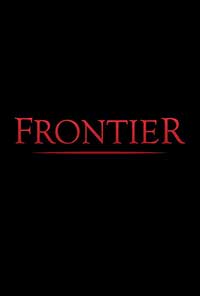 Netflix Original Series Frontier Season 2 arrives on Netflix. This historical drama about the fur trading business in 18th-century Canada caught my eye last year with its strong cast of characters and an intriguing storyline. Season 1 ended violently with fur trader and half-Cree, half-Irish Declan Harp (Jason Momoa) being brutally tortured in the Fort James garrison's basement, after a failed assault on the British encampment. A last-minute detonation of the fort's munitions magazine allows a weakened Harp to escape.
Each of the six episodes begins with brief aphorisms about society that range from Abraham Lincoln to Beyoncé Knowles. Frontier Season 2 shuttles between Fort James, the wilderness of the Northern Territories, the Disputed Territories, Montreal, and the open sea. French trapper Jean-Marc Rivard (Paul Fauteux) finds an unconscious and injured  Declan Harp, lying on a snowbank. Harp is taken to a lonely Inuit camp where a local father and son aid his recovery. Much later, our healthy hero is being sought by Hudson Bay Company's bounty hunters, including the gigantic Vladmir "The Siberian" Tetukin (James Preston Rogers).
Matters at Fort James have come to a head as British Captain Jonathan Chesterfield (Evan Jonigkeit) arrests Hudson's Bay Company governor Lord Benton (Alum Armstrong) and, now as acting governor, orders  Captain Grey (David Schaal) to sail Benton back to London to stand trial for the murder of his predecessor. Independent innkeeper Grace Emberly (Zoe Boyle), a Harp devotee, reluctantly agrees to marry Chesterfield if he grants Harp a full pardon, but later balks at his conjugal demands.
Young widow Elizabeth Carruthers (Katie McGrath) attempts to revive the Montreal fur business left by her late husband Peter with a quickly arranged "figurehead" marriage to failed fur executive Douglas Brown (Allan Hawco). Her new brother-in-law Malcolm (Michael Patric), acting on behalf of American furrier Samuel Grant (Shawn Doyle), secretly destroys her furs with acid. A big deal between Grant and rich felt merchant Marquis de Beaumont (Remy Girard) falls through when the fur sabotage is revealed. A dirty and disheveled Clenna Dolan (Lyla Porter-Follows) who was found working in the Carruthers factory, gets cleaned up and abducted by the sadistic Cobbs Pond (Greg Bryk), Grant's aide and gay lover, He "resets" her bad leg and trains her to be a sophisticated "lady" who will help their business interests.
Clenna's former boyfriend Michael Smyth (Landon Liboiron) has fallen for the strong-willed Native American Sokanon (Jessica Matten) and plans to steal furs to supply funds for the indigenous people's resistance movement. After the couple joins up with Harp, Charleston (Demetrius Grosse) a former slave, and Army deserter McTaggart (Jamie Sives), they plot to plunder the Hudson's Bay Company furs stored at Fort James. Harp meets Elizabeth in Montreal to broker this impending fur deal but he is captured by Pond's bounty hunters and only gets freed after Grace arrives in the nick of time with Chesterfield's letter of pardon.
A crucial subplot in Frontier Season 2 involves Lord Benton who is s confined to the ship's brig while en route to London. The wily Earl convinces cabin "boy" Chaulk (Kathryn Wilder) and sailor Darragh (Joel Thomas Hynes) to contaminate the ship's water supply so that they will have to return to Canada. Benton convinces the crew to mutiny, kills Captain Grey and returns to Fort James.
This Canadian Discovery Channel series hits the proverbial bull's eye yet again and gives viewers six more thrilling episodes of dirty deeds, death, and deception as Frontier Season 2 bludgeons its bloody way forward. Headlined by the hulking and laconic Jason Momoa, this series' real strength comes from the return of many original cast members who respond to a script with greater depth of character and one that keeps us off-balance with the continually shifting fortunes of its protagonists. Shot in 4K Ultra HD and mixed in 5.1, Frontier is a treat for the ears as well as the eyes. As there is a very high titer of graphic violence and frequent non-stop flurries of F-bombs, timid viewers should take the TV-MA rating quite seriously.
As was the case at the end of Season 1, the current season leaves plenty of fates hanging in the balance. Fortunately, Ken MacDonald, Vice President and General Manager of Discovery Networks Canada, has announced a commitment to a Season 3 that will also be streamed in its entirety by its international partner Netflix. Great news indeed for the many binge-watchers who simply cannot get enough of this fast and "furryous" mini-series.
Frontier Season 2 is streaming now in its entirely on

Netflix
4 TheaterByte Rating
0 User Rating (0 votes)
Peter Blackie | Rob Blackie | Brad PeytonShow Creator
22 Nov. 2017Original Release Date
NetflixNetwork/Streaming Service
45 MinutesEp. Run Time
6No. Eps.
Take the Shot Productions | Factory Backwards | Entertainment Partners CanadaStudio/Distributor
TV-MA (Language, Sexual Situations, Violence)Rating Certificate
Summary
A very successful season two for this Canadian historical mini-series with more of the same elements that made the first season so binge-worthy.
What people say...
Login to rate
Sort by:
Be the first to leave a review.
Show more