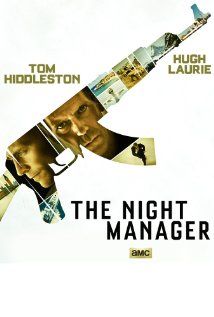 The Night Manager is a six-episode mini-series based on John Le Carré's 1993 espionage novel, and AMC's initial joint video venture with BBC One. Jonathan Pine (Tom Hiddleston), a disaffected British army veteran, is night manager at a high-end Cairo hotel during the 2011 "Arab Spring." Pine engages in an intense sexual liaison with Sophie Alekan (Aure Atika), the beautiful mistress of arms dealer Freddie Hamid (David Avery). She gives Jonathan a weapons inventory intended for Freddie and instructs him to deliver it to the Egyptian authorities to cause the downfall of supposed global humanitarian (actually weapons magnate) Richard Onslow Roper (Hugh Laurie), "the worst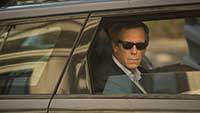 man in the world." Instead, Jonathan forwards it to MI6 and eventually to British agent Angela Burr (Olivia Colman). This change in routing unwittingly triggers Sophie's brutal murder and sets the wheels in motion for Pine's personal vendetta.
Four years later, Pine, now working at an exclusive Swiss resort, registers "Dickie" Roper and his entourage including the sadistic little Lance "Corky" Corcoran (Tom Hollander) and drop dead gorgeous girl friend Jed Marshall (Elizabeth Debicki). Agent Burr recruits Jonathan and gives him a new "bad guy" identity so that he can infiltrate the Roper organization and provide intelligence. Pine does as ordered and after receiving a brutal beating when he disrupts the staged kidnapping of Roper's son, he recovers at the weapon dealer's secluded Mallorca compound. Gradually, Roper begins to accept him and introduces him to arms trade.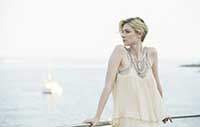 The Night Manager exposes the complexities of inter-agency handling of international espionage between British and American intelligence groups that include MI6's undersecretary Rex Mayhew (Douglas Hodge), Permanent Secretary (Katherine Kelly), senior "River House" representative, Geoffrey Dromgoole (Tobias Menzies), and CIA operative Joel Steadman (David Harewood). With the help of Pine's intelligence and the reluctant assistance of Roper's personal attorney Juan Apostol (Antonio de la Torre), Burr discovers that Roper's sales representative Sandy Langbourne (Alistair Petrie) is arranging a major arms deal with Abdul Barghati (Nasser Memarzia). Burr also comes to find out that there is much more than meets the eye where the British secret service is involved.
As the sexual brew between Jonathan and Jed begins to percolate, Roper suspects that there is a turncoat in his organization, and the cat-and-mouse game between our two protagonists begins. In true Le Carré fashion, the pace picks up and The Night Manager progresses to an epic finale. Viewers will be kept on the edges of their recliners by a literal and figurative wild ride into the shady world of the international arms trade.
As in most Le Carré stories, The Night Manager features some fascinating characters who are meticulously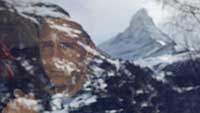 developed. Le Carré's script, co-written with David Farr (Hannah), renders a credible account of the heartless individuals who sell arms to the highest bidder and, in some cases, change the course of nations' histories. Readers of the novel may detect changes in some of the characters, locations, and timelines, but this 2015 updating adds considerable relevance to today's audiences. Viewers who cannot picture House, M.D.'s snarky title curmudgeon as an archetypal villain will be pleasantly surprised by Hugh Laurie's masterful assumption of Richard Roper and romance-film director Susanne Bier's (Serena) razor-sharp take on an entirely different cinematic genre. The rest of the cast led by the two Toms, Hiddleston and Corcoran, help to make The Night Manager one of the most effective screen realizations yet of a master spy-novelist's work.
The Night Manager (TheaterByte TV Series Review)
David Farr/John Le Carré
Show Creator
19 April 2016
Original Release Date
AMC
Network/Streaming Service
Ink Factory/BBC/AMC
Studio/Distributor
TV-14 (LSV)
Rating Certificate
Summary
Bolstered by a strong script, direction, and acting, this joint production television debut from AMC and BBC One of The Night Manager is one of the most effective screen adaptations of the master spy-novelist's work.
What people say... Login to rate
Be the first to leave a review.
Show more