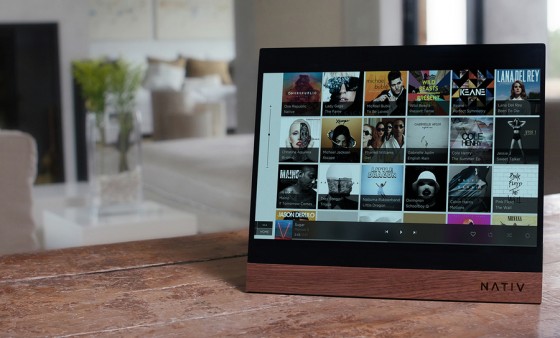 April 11, 2016. Nativ™, a Hong Kong based A/V Company, has announced the release of its Nativ High-Resolution Music System, based on the Nativ Vita™, a digital music player with a big 11.6" touchscreen. The Nativ Vita™ is extremely versatile,  supports popular streaming systems, such as Apple Music, Spotify, and Tidal and allows access to music over smartphones, computers or network attached storage devices. Listeners can enjoy their music whether over wireless speakers or headphones using Apple Airplay, Spotify Connect, Google Cast, and Bluetooth aptX . The Nativ Vita™ can be directly connected to an existing home network, allowing access to music libraries on a PC or NAS. More exciting news comes from the pre-installed Roon music interface that greatly eases the navigation of large network libraries. Of course, music can be addressed the "old-fashioned way" on built-in hard drives or SSDs with capacities up to 4 TB. Hard-wired connections to external DACs are available through an asynchronous USB interface or SPDIF and AES/EBU outputs. The Nativ Vita™ will playback files with resolutions up to Quad-DSD (11.2896 MHz) and PCM files up 384kHz/32-bit that can be selected by voice control using a built-in multidirectional microphone or iOS and Android apps. Finally, music videos can be enjoyed on a TV, using either HDMI connection or wireless transmission through Google Cast.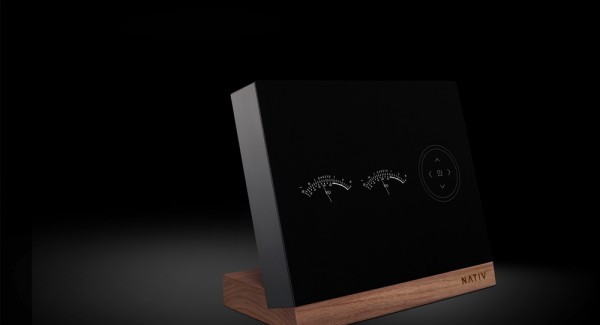 A second entry in the Nativ product line is the Nativ Wave™ DAC and headphone amplifier that processes incoming digital signals in "bit-perfect" quality or upsampled to DSD. This DAC features a fully balanced dual mono design using two Burr-Brown 192kHz/24-bit DSD 1792A chips. It supports all current high-resolution audio formats including Meridian's MQA (Master Quality Authentication) and has four digital inputs (SPDIF, Toslink, RCA, and AES/EBU) and both balanced and unbalanced analog outputs. The headphone amp has an output up to 1.75W with an analog domain volume control. Completing this nifty audio trio is the Nativ Pulse™, an outboard power supply with inputs for both the Vita and the Wave, that sports dedicated analog and digital sections and sophisticated noise suppression.
With a plethora of exciting features, first-rate construction attributes, and at modest cost ($699 introductory pricing), the Nativ product line is looking to recruit many new listeners. The company is currently taking orders in limited quantities with a larger product release set for this summer. For more information, visit the Nativ website.