Settling on that one perfect Blu-ray player or receiver or the ultimate subwoofer can be a daunting, complicated, very personal task, plus those items tend to make Santa's sleigh awfully heavy. So we've made it easy with these suggestions, which are all about experiencing the latest in audio and video technology.
And any one of them is easier to wrap than a pair of powered towers.
Creative Airwave HD Portable Wireless Speaker

In a world of brick-like Bluetooth speakers comes a mysterious stranger with a triangular profile, this shape suggesting the projection we secretly yearn for from portable gear like this. At over ten inches wide, the Creative Airwave HD delivers noticeable, enjoyable separation from its two full-range drivers, playing loud without distortion when cranked high thanks to its extremely capable amplifier. This design also manages to avoid the worrisome vibration issues of other wireless speakers I've tried that eventually shake themselves off my desk. The rechargeable Lithium-ion battery inside is good for about seven hours off a full charge.
Supporting Bluetooth 3.0 (along with aptX, SBC and AAC), this handy stereo speaker pairs with sources like smartphones, tablets or media players, either via the usual scan or with the convenience of a tap against another NFC-enabled device. That's Near Field Communication to you and me, and it works like a charm. We can also hardwire old-fangled devices via the Aux In port.
(MSRP: $149.99)
Beats Studio Over-Ear Headphones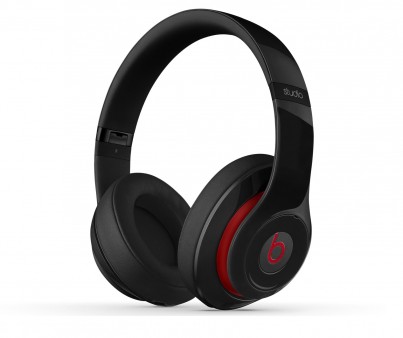 Sometimes surrendering to the whims of popular culture isn't such a bad thing. Take for example Beats Headphones, famous planet-wide as the world's best-selling product in the category. They've recently refreshed their very first model, the Studio noise-cancelling cans (born 2008) with a complete redesign that is a step up in just about every way, but at the exact same price.
The built-in lithium-ion battery bids farewell to those replaceable triple-As, with easy USB recharging and a handy LED "fuel gauge." Physically these 'phones are now lighter and more comfortable, with a sleeker overall appearance. They're stronger than before too, particularly the headband which had a tendency to creak in a most disturbing way whenever I put them on or took them off.
There are two modes of active noise cancellation, one of which must be engaged, either for music/movie listening or for just plain quiet, ideal when trying to chill on a long flight. Both modes are extremely effective, and the results of the onboard DSP are subtle. In all my listening I noted a pleasing level of detail and generous bass (I'm a sucker for LFE), just the thing if you watch a lot of movies on the go, or favor hard-edged music. A full complement of cables and adapters arrives in the box, along with a hard carrying case and even a cleaning cloth. Bonus: When I wear them in public I sometimes get mistaken for a cool person.
(MSRP: $299.95)
Seagate Central External Drive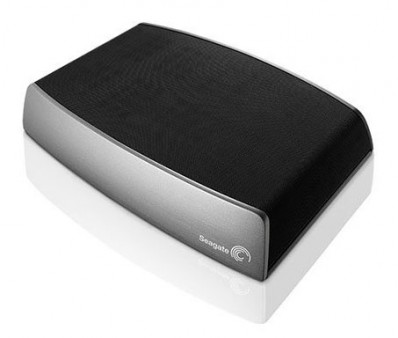 There's quite a lot that the Seagate Central drive can do, including serious stuff like backing up your files, but what makes it such a great fit for the home theater crowd is the convenience (and elegance that I'll get to in a moment) of a centralized media library. Once you load up Central (it comes in 2-, 3- and 4-terabyte-capacity models) and connect it your Wi-Fi router, your movies, music and photos are neatly organized and can be streamed wirelessly to DLNA-certified device on your home network. It can also function as your own personal Cloud server, its contents accessible wherever in the world you happen to have an internet connection.
The versatile (and free!) Android/iOS "Seagate Media" app lets you nimbly control Central with the touchscreen of your tablet or smartphone. And unique to Samsung Smart TVs and Blu-ray players is a special "Seagate Central" app that allows you to enjoy your high-definition videos and more right from the sofa using just the TV remote and the app's sophisticated, intuitive interface for simple yet stylish navigation.
(MSRP: $149.99-$219.99)