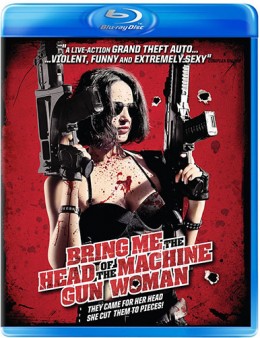 UK distributor Clear Vision has announced the release of the neo-LatinXploitation film from director Ernesto Díaz Espinoza, Bring Me the Head of the Machine Gun Woman. The film will be released in theatres in the UK on Friday 27 September 2013 and on Blu-ray Disc, DVD, and VOD on 7 October 2013.
BRING ME THE HEAD OF THE MACHINE GUN WOMAN (cert.18)
explodes on to UK cinemas Friday 27th September and DVD, BR & VOD on 7th October, courtesy of Clear Vision
"Damn good fun – stylish, sadistic and seriously sexy" – Loaded
"Flashy and trashy grindhouse fare the way they used to make 'em" – Film4 Frightfest
"A live-action Grand Theft Auto… violent, funny and extremely sexy" – Complex,com
GET READY FOR A REAL BLAST IN THIS VIOLENT SLICE OF NEO LATINXPLOITATION!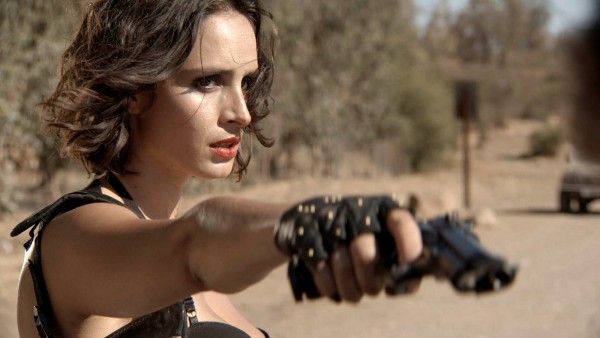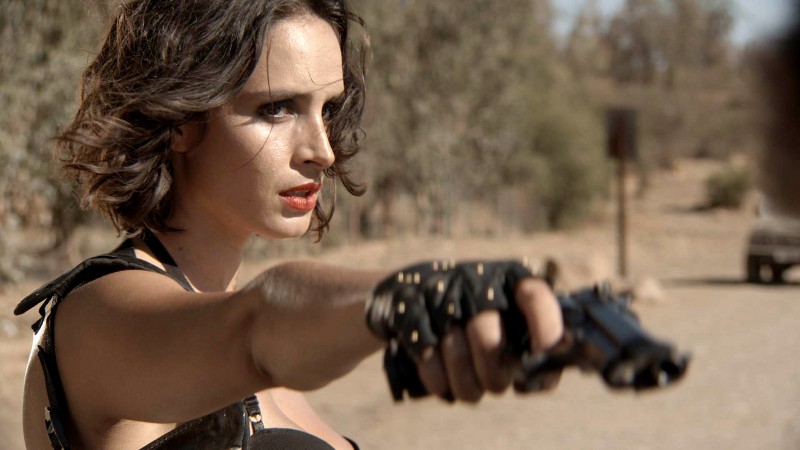 After accidentally overhearing one of the city's most dangerous criminals putting a hit on a hell-on-heels femme-fatale bounty hunter named 'The Machine Gun Woman' (Fernanda Urrejola), nightclub DJ and videogame addict, Santiago (Matias Oviedo), avoids execution only by offering to bring her in. When he is given 24 hours to make good on his claim, Santiago's life turns into a violent video game of it's own complete with missions, guns, sexy women and brutal violence.
[amazon-product region="uk" tracking_id="bluraydefinit-21″]B00DRH98U6[/amazon-product]