Amazon.com has begun taking pre-orders on the Doctor Who special, Doctor Who: Planet of the Dead on Blu-ray Disc. The special episode is the first in a series of four planned Doctor Who specials for 2009 and it first aired on the BBC over the Easter holiday in April 2009.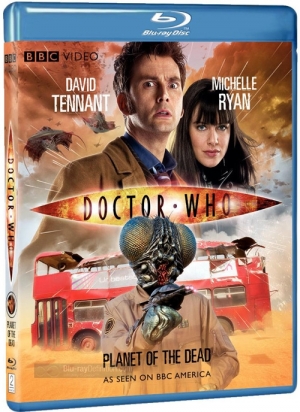 The episode finds The Doctor (David Tennant) and The Lady Christina de Souza (Michelle Ryan) along with other passenger transported on a double-decker bus to a deserted planet where they must decipher the mysteries hidden bneath the planet's sand whilst facing dangers, naturally.
Doctor Who: Planet of the Dead will be released on July 28, 2009 and the price for the Blu-ray Disc is $19.89, but Amazon is currently taking pre-orders at a price of $13.99.
[amazon-product]B0016821YI[/amazon-product]