As first reported right here on TheaterByte, fans of the Classic Rocker who, in the early-90's, came to be known as "the godfather of grunge," that pre-ordered the long-anticipated and sprawling 10-disc Archives Vol. 1 from the musician's own Neilyoung.com microsite were to receive a free early release of "Disc 0″from the Blu-ray set in addition to a free 45RPM single of The Squires containing the songs "Mustang" and "Aurora."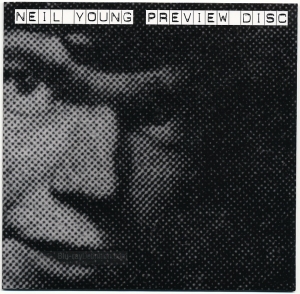 TheaterByte can gladly report that fans have begun to receive their Blu-ray preview discs this week. The preview disc comes in a simple slipcase and the contents contain the Timeline, all the songs in 192Khz/24-bit DTS-HD Master Audio 2.0 and interactive notes and lyrics accessible for each song. Additionally, there are some cool graphics that display a spinning 45RPM record spindle-hole adapter, and reel-to-reel tape machine playing during playback of the songs.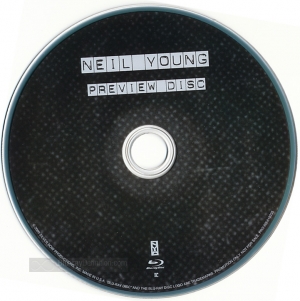 The complete set will be released on June 2, 2009 and is still available for pre-order at Neilyoung.com.