Walt Disney Studios Home Entertainment (WDSHE) has announced the October 6, 2009 release of Snow White and the Seven Dwarfs Platinum Edition on Blu-ray+DVD combo pack seven weeks before the DVD-only release is due to hit store shelves November 24th.
"We are thrilled that the consumer has clearly recognized the value in our Blu-ray + DVD Combo Pack releases and will have another opportunity to maximize their viewing options in October with Snow White," Bob Chapek, President of Walt Disney Studios Home Entertainment, said. "With today's technological breakthroughs found in Blu-ray, we are confident that this version of Snow White will easily become the reference point for high definition home entertainment libraries and family collections all over the world."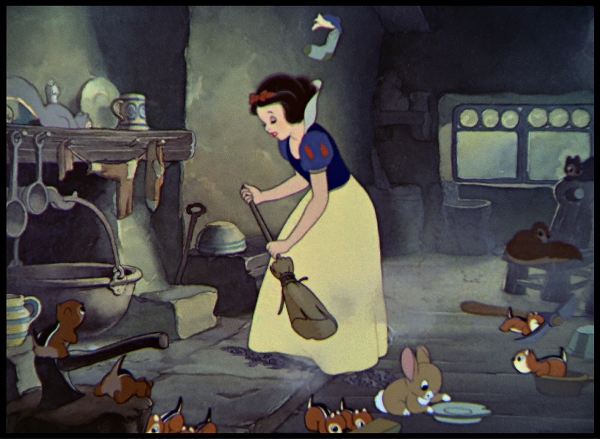 The Blu-ray and DVD releases will be arriving just in time for the holiday gift-giving season and, just like all Disney Platinume Editions, will be available only for a litmited time.
Snow White was the first full-length animated film ever and represented a major milestone for the world of animation as well as a turning point for The Walt Disney Company. It was one of the first films ever to be designated for preservation by the Library of Congress and has been entertaining movie-goers for decades.  It is also the first film ever to have a motion picture soundtrack, as well as the first film that uses music to advance the story. To date, Snow White and the Seven Dwarfs has been released theatrically a total of nine times.
The Snow White and the Seven Dwarfs Blu-ray + DVD Combo Pack is priced at $39.99 SRP and the 2-Disc DVD set is priced at $29.99 SRP.
Technical specifications for the Blu-ray release so far include an original 1.33:1 theatrical aspect ratio, English 7.1 DTS-HD Master Audio sound and English SDH subtitles. When more details emerge, TheaterByte will be sure to report them.