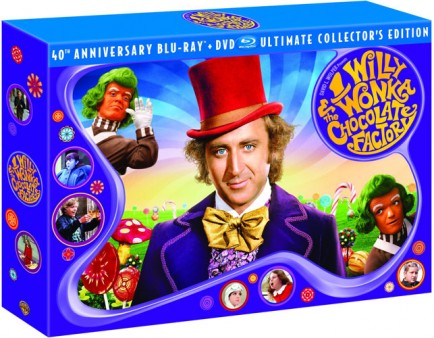 With Warner releasing Willy Wonka and the Chocolate Factory in a 40th Anniversary Ultimate Collector's Edition this Tuesday, October 18th, 2011, director Mel Stuart, Willy Wonka "Kids" Peter Ostrum ("Charlie") Julie Dawn Cole ("Veruca Salt"), Denise Nicekerson (Violet Beauregarde), Paris Themmen ("Mike Teevee") and "Oompa Loompa" Rusty Goffe were all in New York City this week in honor of the film's fortieth anniversary. TheaterByte was proud to be in attendance for the reuniting of the cast members and director Mel Stuart.
The "kids" regaled us with their tales of living in Germany and skipping stones on the beach, having seances in their rooms, and finding German helmets buried in the sand.
Speaking of their time as young kids filming in Germany, Peter Ostrum, who played Charlie, had this to say "We were all coming of age, we were all 12, 13, so any person going through that time of their life, it's exciting to be involved in this." Julie Dawn Cole added, "We were isolated, because were just a little unit on our own, because we didn't speak German, it was a very unique thing to be that age and isolated. We couldn't watch television because it was German TV, we couldn't understand it, it was, intense I suppose is the right word, but in a good way."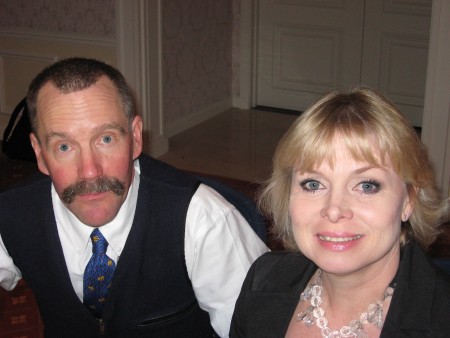 When asked about the band that took its name from her Willy Wonka character Veruca Salt, Cole responded, "I didn't know about them until I came to the States because they weren't known in England. Everybody kept saying to me "what do think about that band" What, band, what are you talking about? How marvelous, I'm just sad they never asked me to sing with them."
But, perhaps not  surprisingly, it was director Mel Stuart that had the most profound and revealing tidbits of the morning. On the fortieth anniversary, the director said, "I feel very honored and very happy that forty years have gone by and, if I may say, I think more people may have seen this movie than a lot of other movies…I think part of the reason it stayed around so long is that I made a movie for adults, I didn't make it for kids. I don't like Disney movies, I don't like anything with cute birds flying around, with human faces singing songs. So, I made a movie that – I've always been in documentaries, I started with documentaries, I've always made serious movies – so I said, we're doing a movie that's going to be for adults, if the adults get it fine, if the kids get it, they'll get it on the way up." He continued, "And this is Roald Dahl also, a lot of poetry in it, Shakespeare quotes, and Gene Wilder acting a little bit off his head! There was a scene that they have to enter the factory and we both [sat] there and said why don't we do it in German? There was no rhyme or reason why the entrance to the factory should be in German…but it was a very high sensibility of humour."
Stuart went on to describe working with actor Gene Wilder saying, "With Gene, Gene was fantastic, we both agreed he's gonna seem like a nut ball." He also commented on the memorable work of set designer Harper Goff with a funny anecdote about the film's ending scene. "
n fact, in the last scene of the picture Harper Goff did the sets that were, brilliant, brilliant, brilliant, brilliant, just a fabulous decorator, had done Mr. Wonka's office, and I walked in to see the office that's going to be the end of the film and it looks like the most beautiful office you've ever seen, it was gorgeous. I said, 'no, no, no, you don't understand, Harper, he's mad,' I said to him, 'I want everything in the room cut in half so when you look at it, the safe is cut in half, the table is cut in half, everything in the room is cut in half!' But then, that's what Wonka is you've gotta continue it all the way to the end or it doesn't work."
Oddly enough, the director was quite forthcoming about his reservations on doing the film at all. He  explained, "I didn't want to do it at all. See this is where people don't understand, the reason it was made was because my daughter came in one night and she said 'daddy I just read a great book!' I said 'Okay.' she said, 'No, no, no, I wan't you to make a movie of this book.' I said, 'I don't do those kinds of movies, I do serious documentaries,' she said, 'I don't care daddy, I want you to do this book!' and then Quaker Oats wanted to do a movie about a chocolate bar."
And then Stuart offered up this interesting tidbit on how the oompa loompas of the film gained their famous orange color and why, ultimately, the title was changed from the original Charlie and the Chocolate Factory of the novel to Willy Wonka and the Chocolate Factory.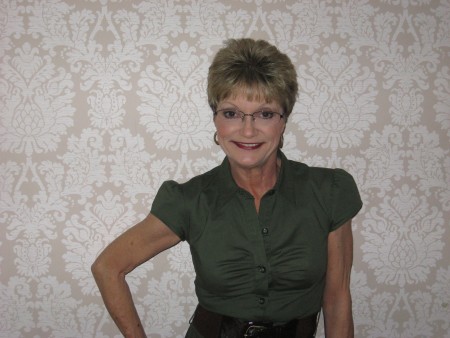 "When the picture was announced, I know you're not going to believe this story, when the picture was announced, I was at MGM or something, [and] some black actors came over and they [came] up to me and they said, 'hi, we'd like to speak to you' I said 'okay.' 'Are the oompa loompas gonna be black pygmies?' Because in the book, they're black pygmies, so I said, 'guys, I haven't even thought about the picture I don't know what the oompa loompas are going to look like.' They said, 'yeah, but in the book, they're black pygmies, are they gonna be working for the white boss?' You gotta remember this is '70, so I said, 'guys, okay let me think.' I know nobody is gonna believe me, but I sat there, and they sat there, and a minute goes by, three or four minutes go by, five minutes go by, we're just waiting, and I said, 'Okay, I'm gonna give them orange faces and green hair, how's that?' and they said, 'Cool, man.' That's a true story. I would have never had black pygmies. (he laughs). As they're going out of the room one of the guys looks at me and says, I know you won't believe this, but he says, 'you know who Charlie is?' I said, 'No, but  got a strange feeling I'm gonna find out.' and he says to me, 'Mr. Charlie was the name of all the overseers on plantations during the Civil War.' I said, 'guys, I gave you the orange faces, tell me what you want?' But then I thought differently and I said when people see the movie, I want them to say the saw Willy Wonka, I don't want them to say they saw Charlie. Because that's the way…the magic of the name is much greater than Charlie, so I changed the name."
In all, it was a great morning worthy of this fantastical film that will hopefully continue to entertain children and adults alike for another forty years and beyond. Perhaps Mel Stuart summed up the reason for the film's continuing popularoty best when he said, "What I love in the movie, and this is Roald Dahl and also the young kid that came in and just punched it up David Seltzer, is the literacy and the idea that, you know, we're treating kids like adults." Indeed.
–
Related articles: