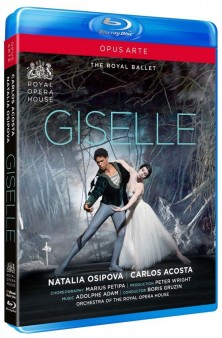 – –

The Performance
[Rating:4.5/5]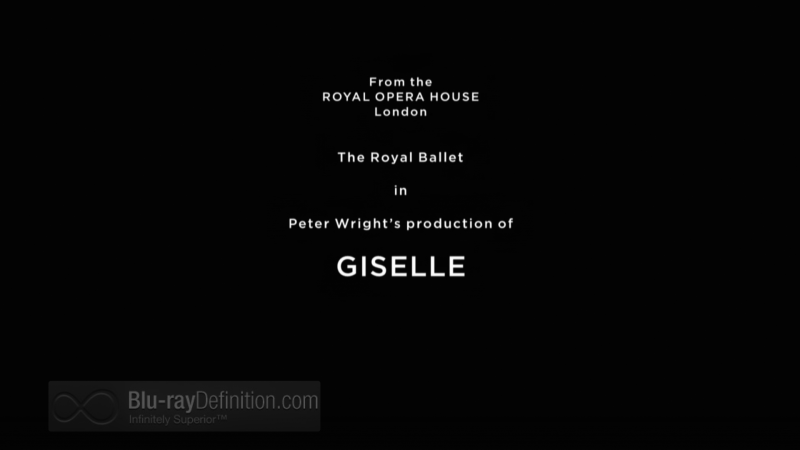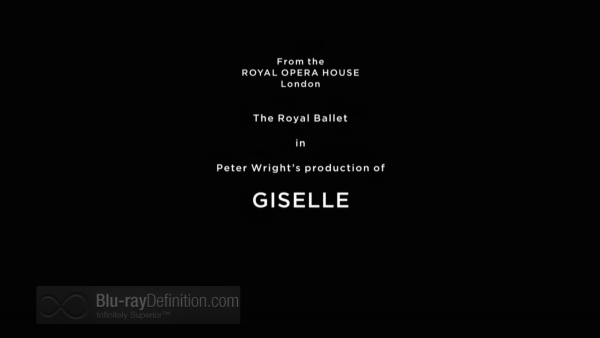 Alphonse Adam's Giselle is one of the most beloved classical ballets throughout dance world.Featuring a gorgeous score by Alphonse Adam and original choreography by the legendary Marius Petipa, this ballet presents beautiful sights and sounds. In this 2014 Covent Garden production, the Royal Ballet gets a revival of Peter Wright's 1985 production of Giselle that has emphasized the contrasting worlds of life and death as portrayed in the first and second acts. Boris Gruzin leads the Orchestra of the Royal Opera House.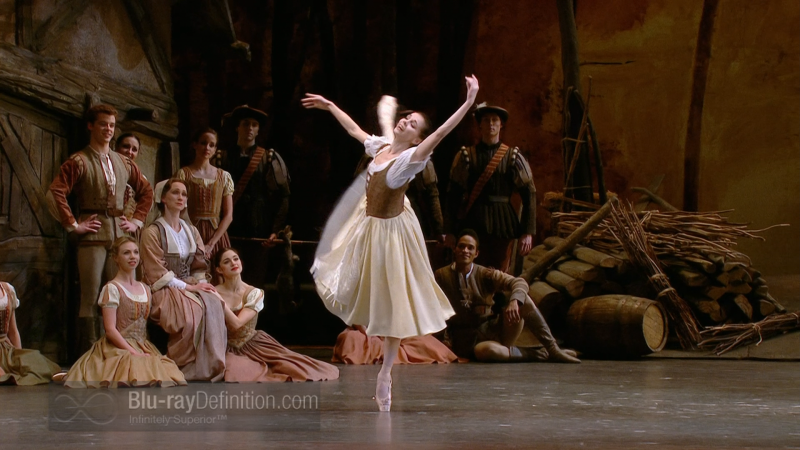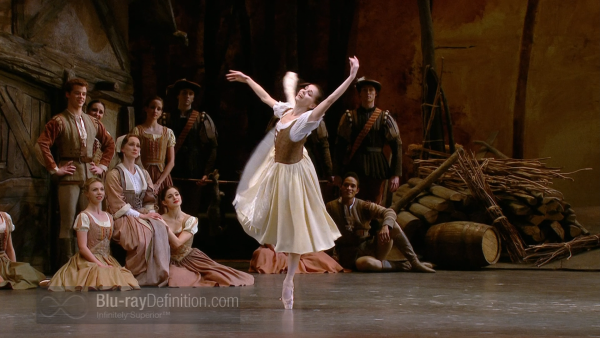 The story of the ballet takes place in medieval Rhineland. Giselle (Natalia Osipova), a peasant girl is in love with Loys (Carlos Acosta) who is actually Duke Albrecht in disguise. However, Albrecht is engaged to Countess Bathilde (Christina Arestis) so his dalliance with Giselle may be his final effort to sow some wild oats.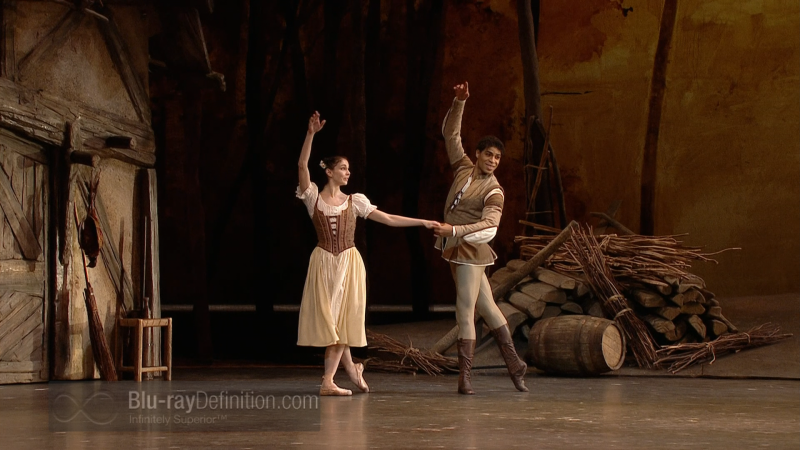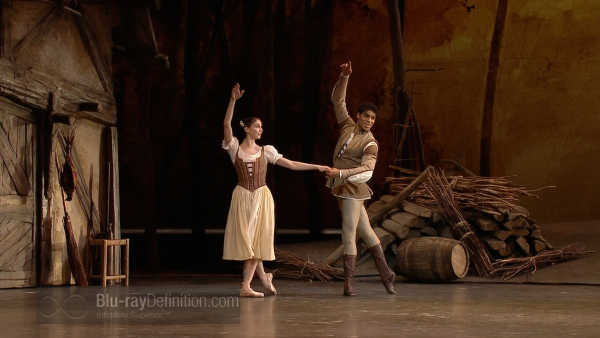 Giselle's mother Berthe (Deidre Chapman) wants her daughter to marry Hilarion (Thomas Whitehead), a forester and does her best to discourage this love business with Loys by telling Giselle about the Wilis. These are ghosts of jilted women who died before their wedding day, The Wilis will dance to the death any man that they encounter between midnight and sunrise. Giselle ignores her mother and celebrates with Loys after she is named Queen of the Vintage.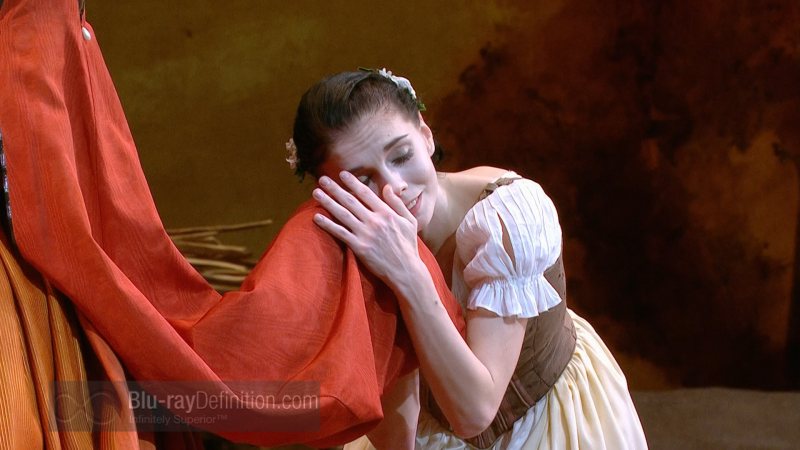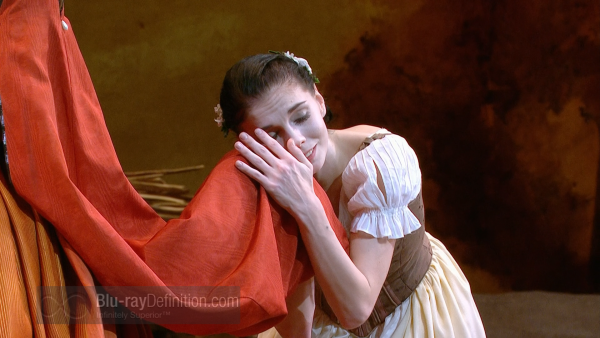 A hunting party led by the Duke of Courtland (Christopher Saunders) and his daughter, Countess Bathilde, are en route to Albrecht's castle for the engagement party.  Albrecht is warned by his squire and hides while Hilarion having eavesdropped attempts to discover Loys's true identity. When the hunting party arrives, Giselle dances for them and reveals that, like the Countess, she is engaged. The Countess gives Giselle a necklace and then rests in Berthe's cottage while the rest of the party pursue the hunt. The Count leaves a horn behind so that the Countess can recall them after her nap.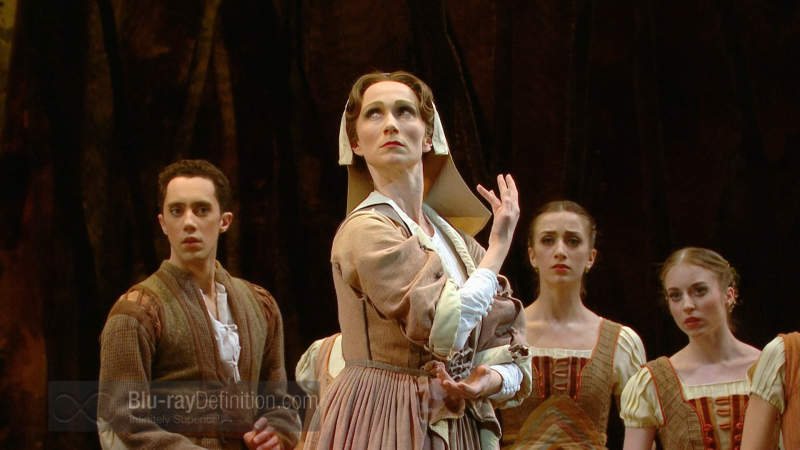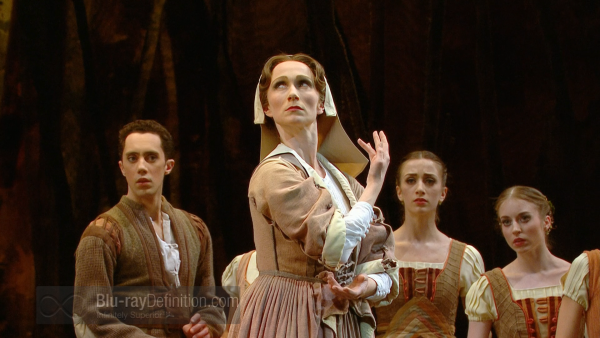 Hilarion has entered Albrecht's house, finds his sword and matches its crest with that of the horn. He reveals Loys's secret identity as Duke Albrecht, and summons the hunting party with the horn. On their return, Bathilde announces that she is Albrecht's fiancée, shocking Giselle who, in her grief and despair, stabs herself with Albrecht's sword.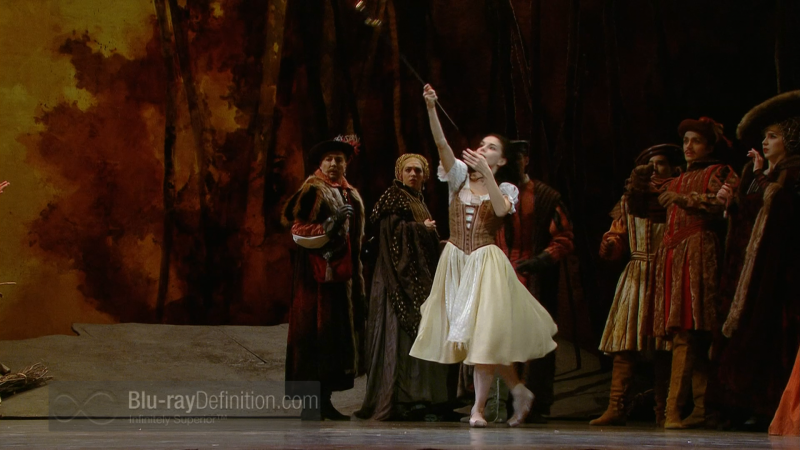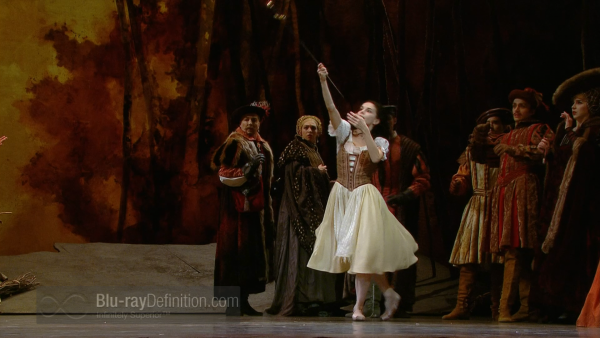 It is midnight and Hilarion keeps a vigil by Giselle's grave in the forest. The Wilis arrive with their queen Myrtha (Hikaru Kobayashi) and Hilarion flees. These spirits proceed to draw Giselle from her grave so that she can become one of their kind. Albrecht appears and seeing Giselle's ghost follows it into the forest. When Hilarion returns, he is danced to exhaustion by the Wilis and drowns himself in a lake.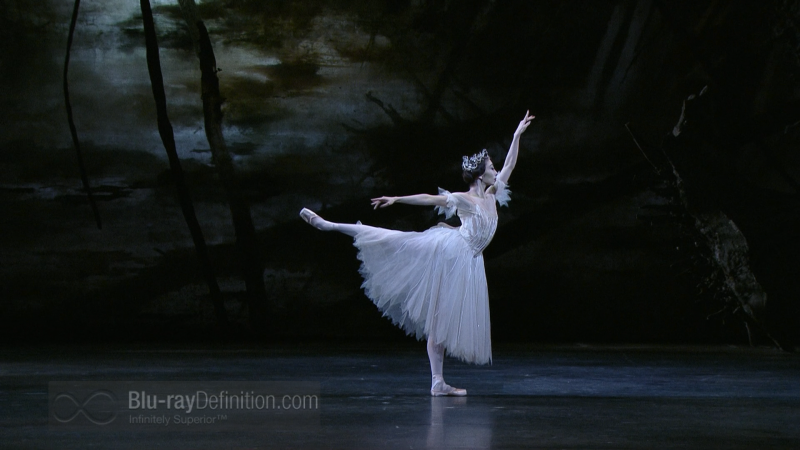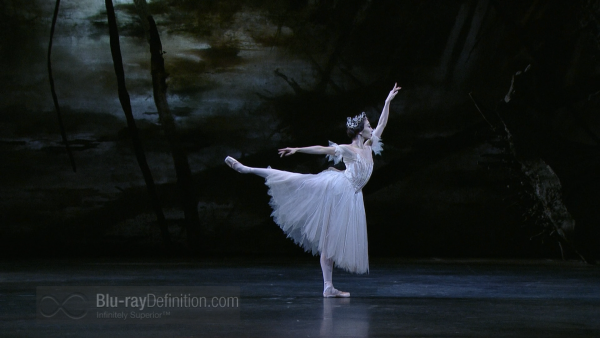 Albrecht appears and Queen Myrtha commands him to dance with Giselle, but he becomes increasingly fatigued and is near death as day breaks. At sunrise, the Wilis lose their power and fade away, Giselle returns to her grave, leaving behind a despondent Albrecht.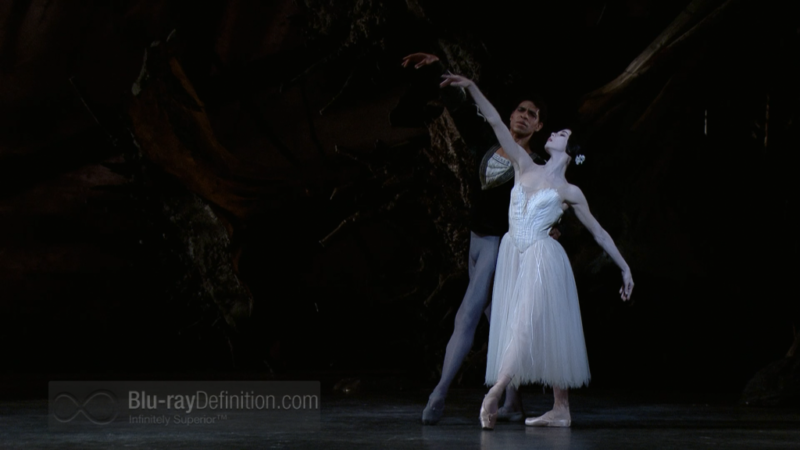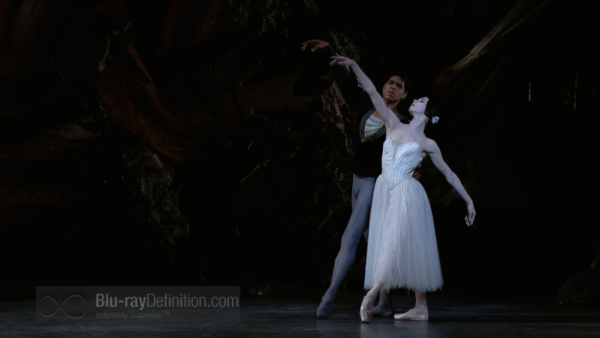 This is a fabulous performance in all respects led by two of the best principals on the world's ballet stages but, in truth, there are no weak links here, with special mention to dancers Chapman, Whitehead, and Kobayashi and the solos and pas de deux turned in by several members of the corps de ballet.
Video Quality
[Rating:4.5/5]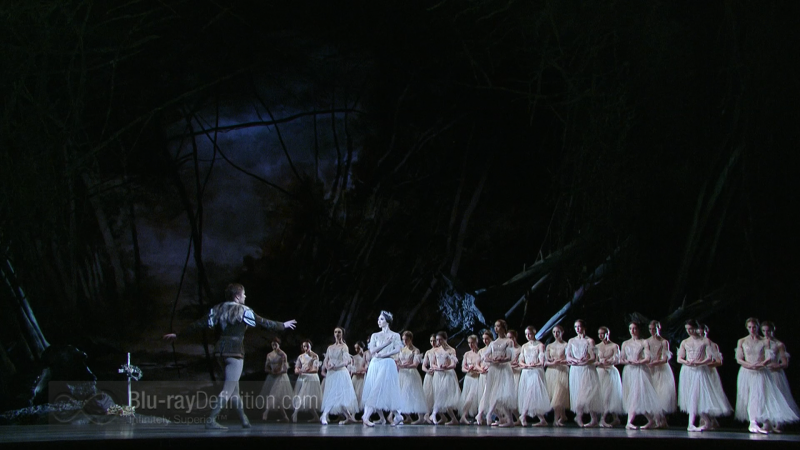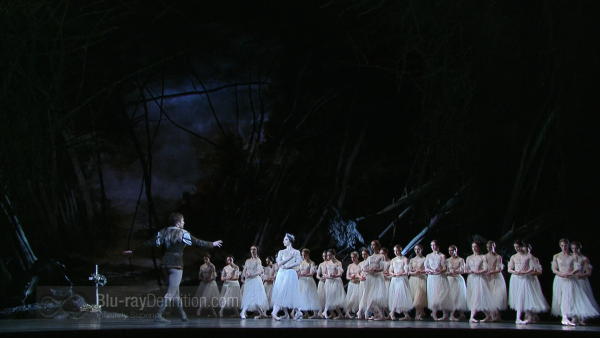 The camerawork turned in by Ross MacGibbon's team is simply spectacular with great coverage of the stage and spot-on visuals of the solo dancers, bringing the many highlights directly to the forefront. Colors are drop-dead gorgeous and details superb.
Audio Quality
[Rating:4/5]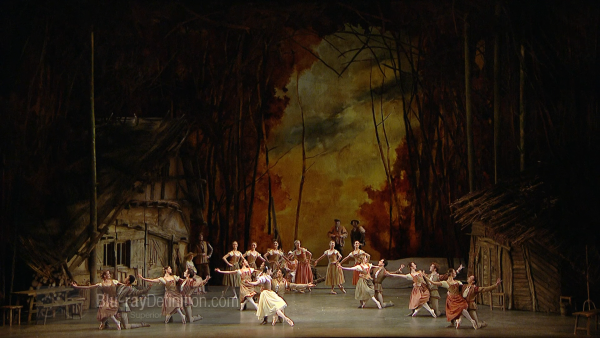 The DTS-HD Master Audio soundtrack is vivid with a nice orchestral soundstage and modest ambience effects. The stereo option is nearly as good. There is very little stage noise that can be distracting at times in live performance.
Supplemental Materials
[Rating:2/5]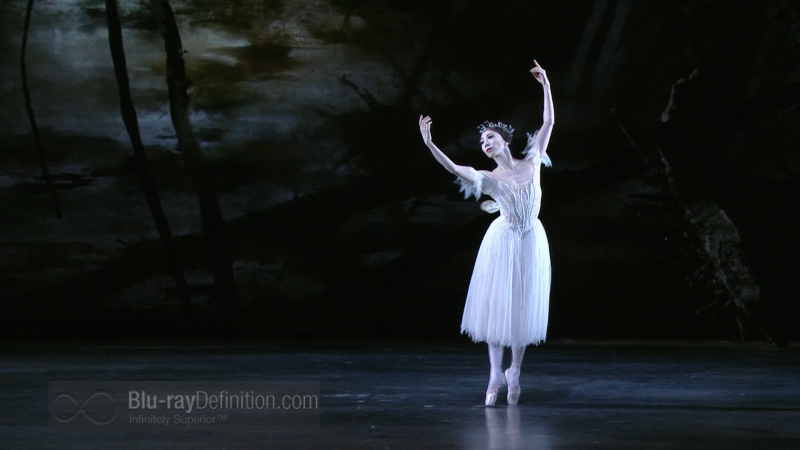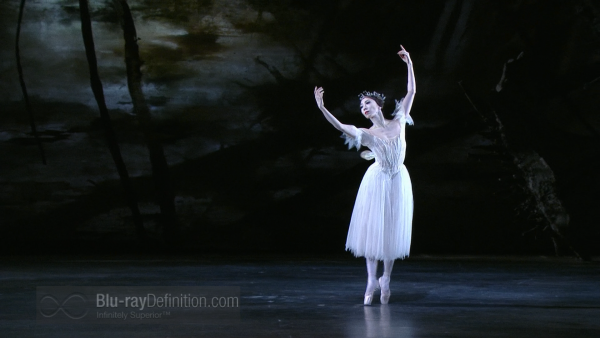 A program booklet gives cast and production credits, an interview with choreographer Peter Wright about his concepts for the ballet, and a brief plot synopsis.  There are three extra features:
The Romance of Giselle (English DTS-HD Master Audio 5.1, 48kHz/24-bit) (5:46): a brief behind-the-scenes look at this production, featuring the principal dancers and choreographer.
The Corps de Ballet in Giselle (English DTS-HD Master Audio 5.1, 48kHz/24-bit) (4:39): members of the corps de ballet weigh in on rehearsing for this ballet
Cast Gallery
The Definitive Word
Overall:
[Rating:4.5/5]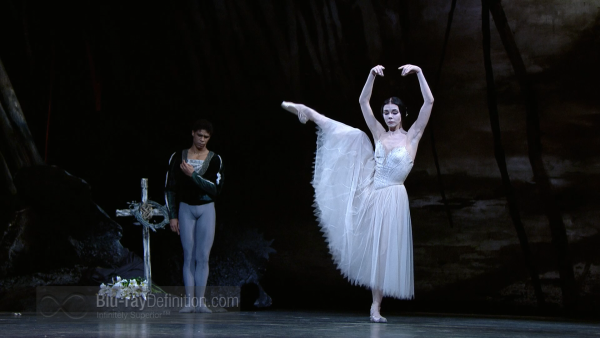 Giselle being as popular as it is has several Blu-ray entries, including a previous 2006 Royal Ballet performance with the same Peter Wright-Ross MacGibbon team and starring the truly spectacular Alina Cojocaru. This new one is also blessed with a wonderful Giselle in Osipova who delivers a heart-melting dance and the incomparable Carlos Acosta as her ill-fated lover. A tough choice to make and if you love this ballet as I do (I first saw it with Rudolf Nureyev and Dame Margot Fonteyn!), you will want to own more than one version. Ultimately, the personal connection between Osipova and Acosta swings my vote. Highly recommended.
Additional Screen Captures
[amazon-product region="uk" tracking_id="bluraydefinit-21″]B00M428E4G[/amazon-product]
[amazon-product region="ca" tracking_id="bluraydefinit-20″]B00M428E4G[/amazon-product]
[amazon-product]B00M428E4G[/amazon-product]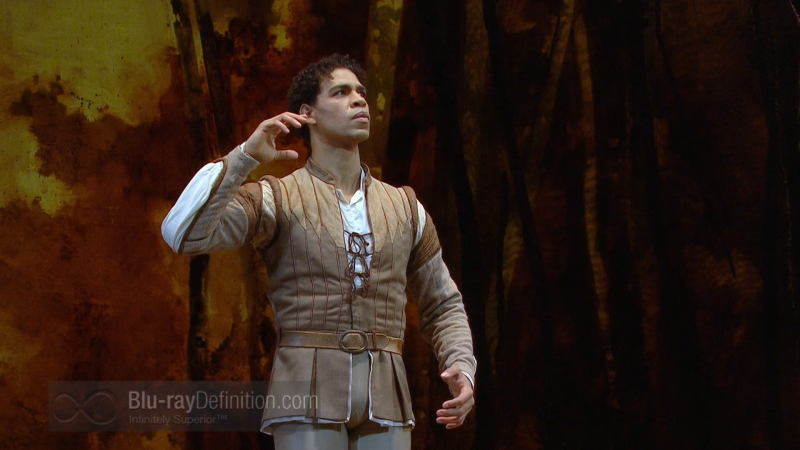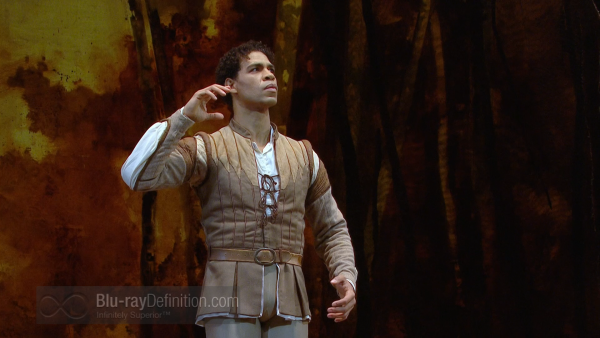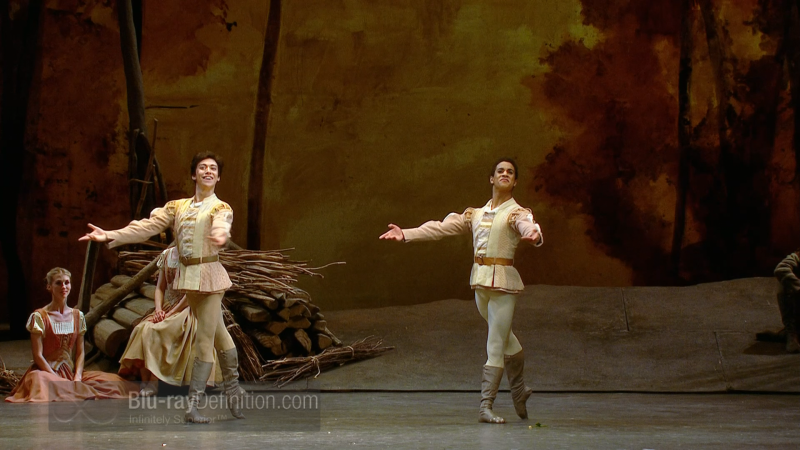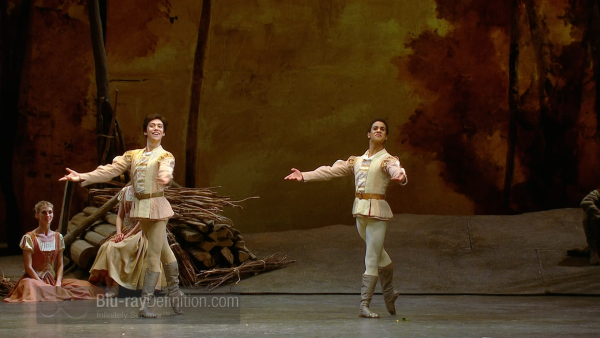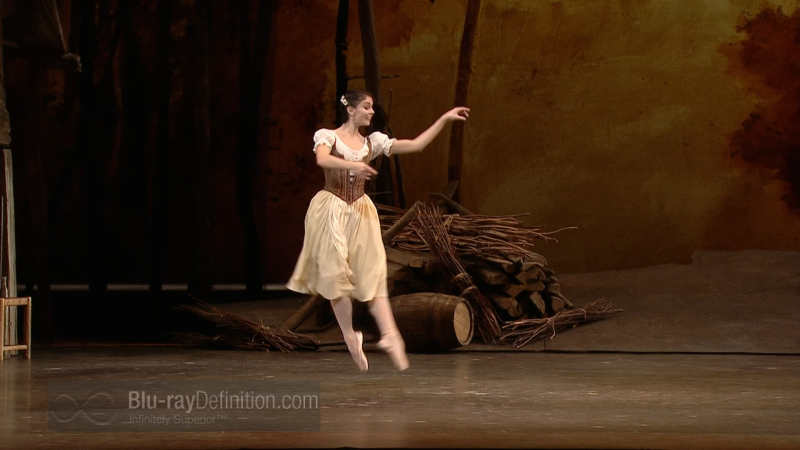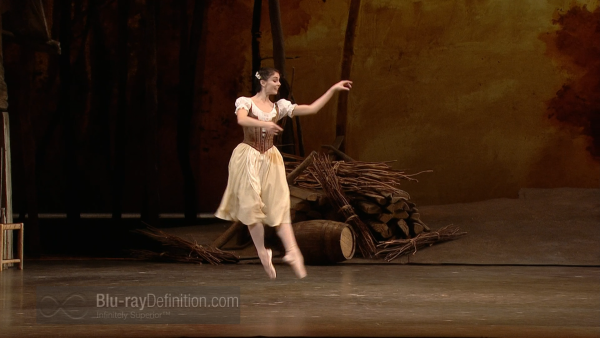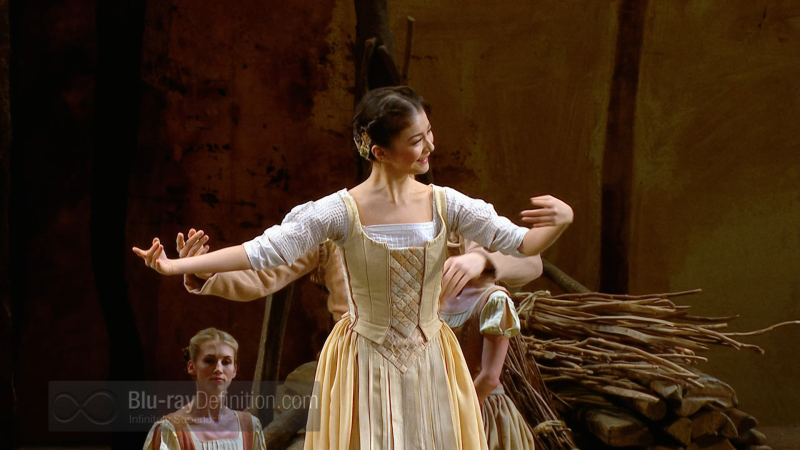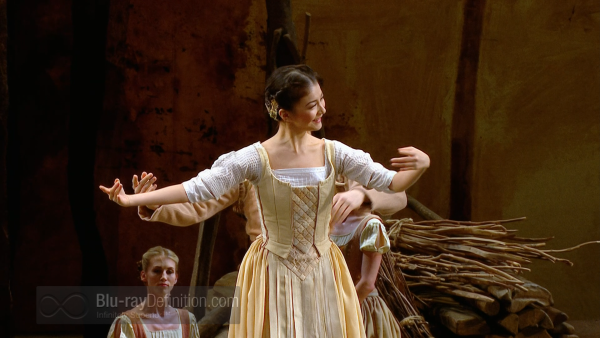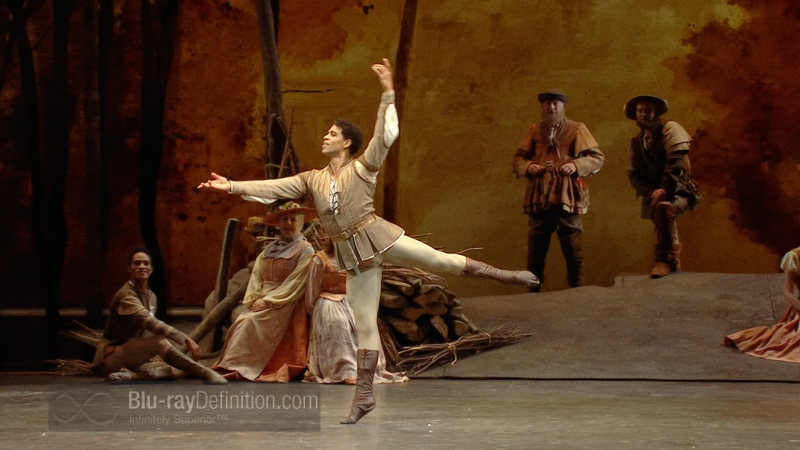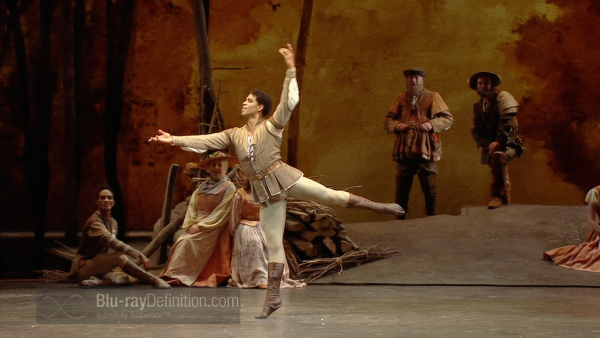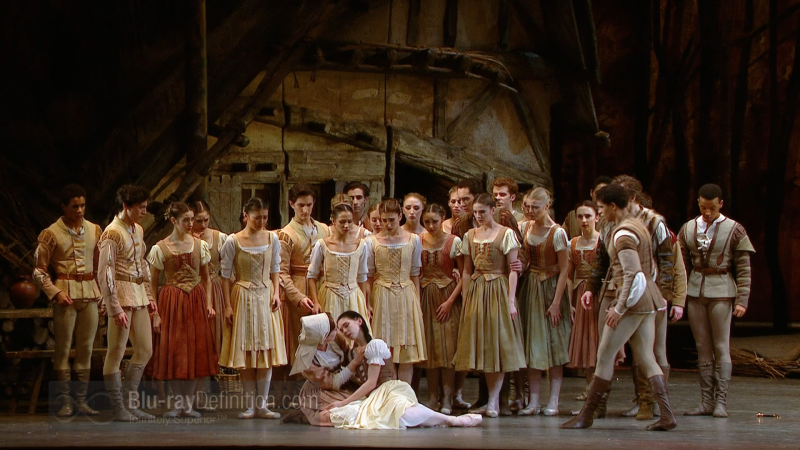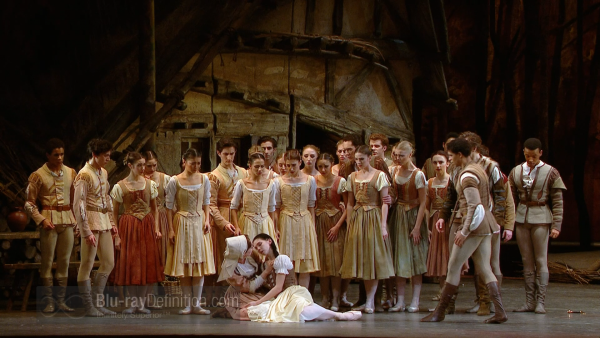 [amazon-product region="uk" tracking_id="bluraydefinit-21″]B00M428E4G[/amazon-product]
[amazon-product region="ca" tracking_id="bluraydefinit-20″]B00M428E4G[/amazon-product]
[amazon-product]B00M428E4G[/amazon-product]