– –

The Series
[Rating:4/5]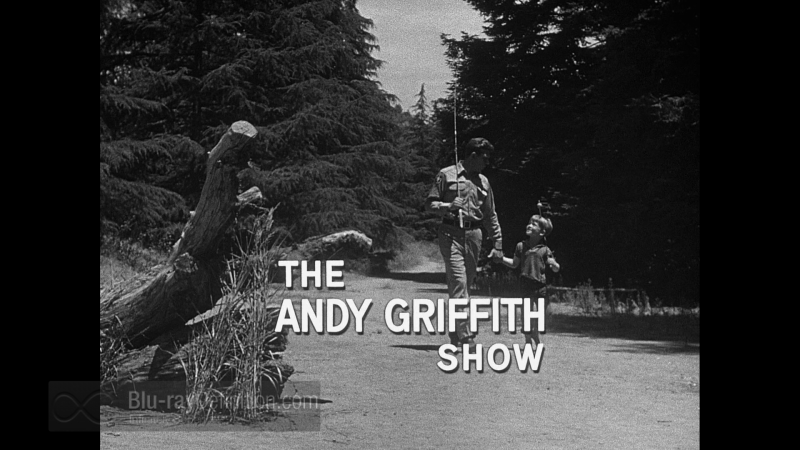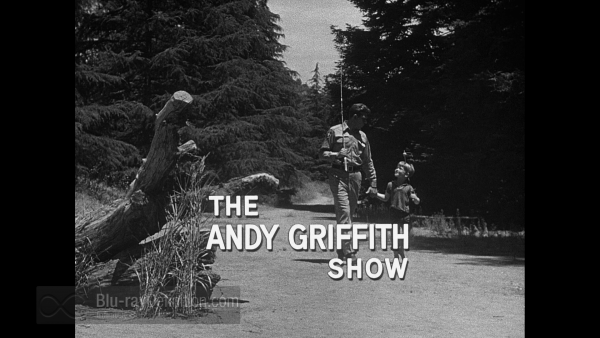 One of the most beloved series in TV Land, The Andy Griffith Show began life as spin-off from The Danny Thomas Show (Episode 1: "The New Housekeeper," the only one directed by small screen icon Sheldon Leonard). The storyline premise for the thirty-two episodes of the 1960-61 inaugural season stemmed from life in a fictional small southern town, Mayberry, North Carolina.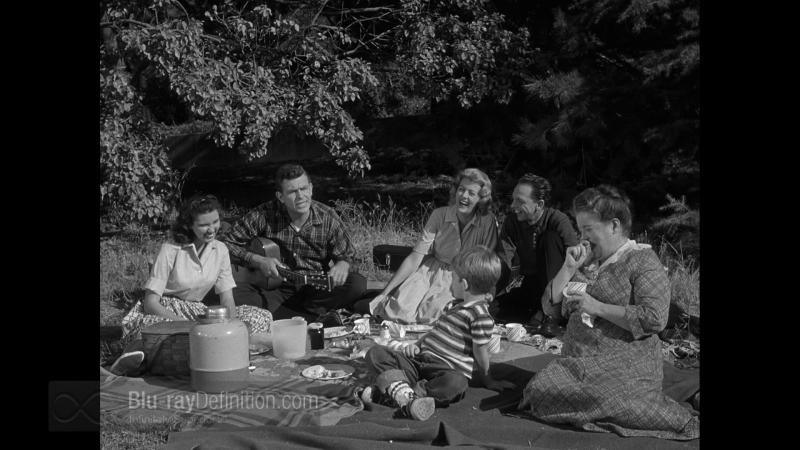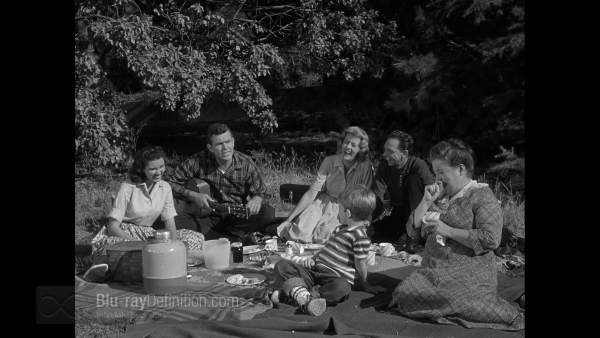 The regular cast members included Sheriff  and Justice of the Peace Andy Taylor (Andy Griffith), a folksy pillar of the community whose major responsibility was raising young son Opie (Ronny Howard) as a single parent, aided by his maiden Aunt Bee (Frances Bavier). Continually stirring the pot is Andy's cousin, the bumbling Deputy Barney Fife (Don Knotts). To provide a little romantic interest we get the young pharmacist Miss Ellie (Elinor Donahue) and to keep the jail occupied there is perpetual jailbird Otis Campbell (Hal Smith).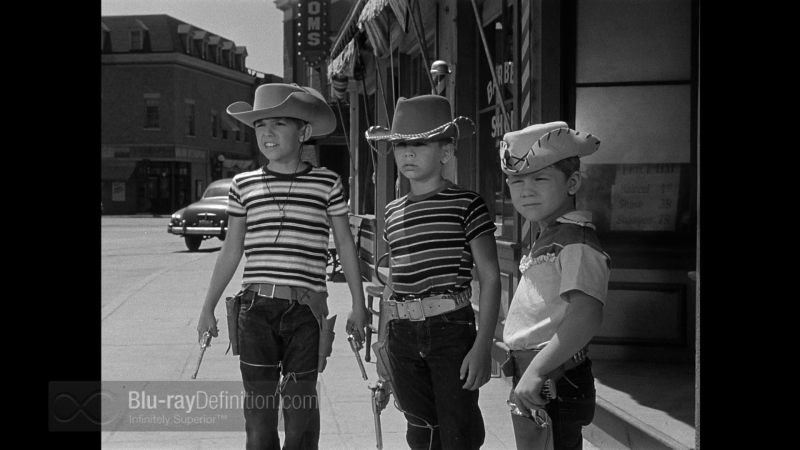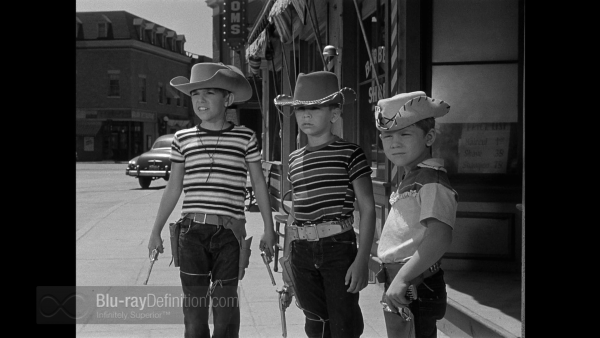 Episode List:
The New Housekeeper
The Manhunt
The Guitar Player
Ellie Comes to Town
Irresistable Andy
Runaway Kid
Andy the Matchmaker
Opie's Charity
A Feud is a Feud
Ellie For Council
The Christmas Story
Stranger in Town
Mayberry Goes Hollywood
The Horse Trader
Those Gossipin' Men
The Beauty Contest
Alcohol and Old Lace
Andy the Marriage Counselor
Mayberry on Record
Andy Saves Barney's Morale
Andy and the Gentleman Crook
Cyrano Andy
Andy and Opie, Housekeepers
The New Doctor
Ellie Saves a Female
Andy Forecloses
Quiet Sam
Barney Gets His Man
The Guitar Player Returns
Bringing Up Opie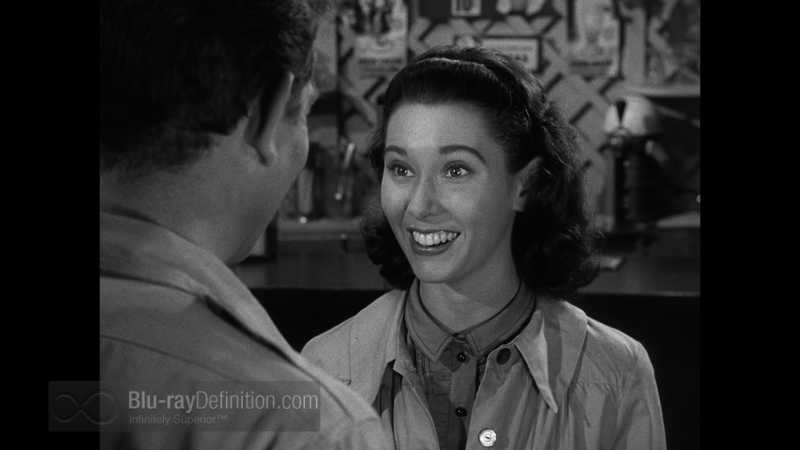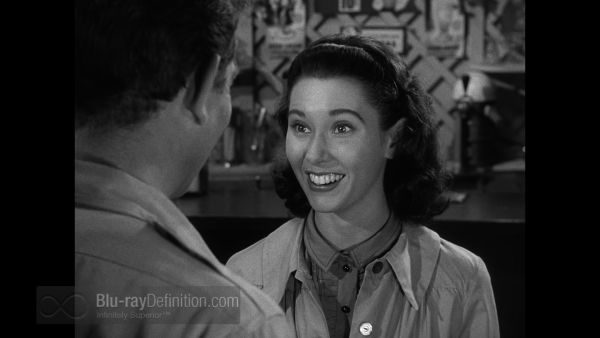 While the episodes differed in their plots, there was nearly always a life lesson learned by Opie, some homilies by Aunt Bee, and a peaceful resolution to a potentially sticky situation by Sheriff Andy. Mayberry became the never-never-land of the sleepy Old South where its constabulary dealt with local issues like domestic disputes, moonshine, bank robbers, family feuds, runaway kids, young love, nascent feminism, petty crimes, and, oh well, you get the point.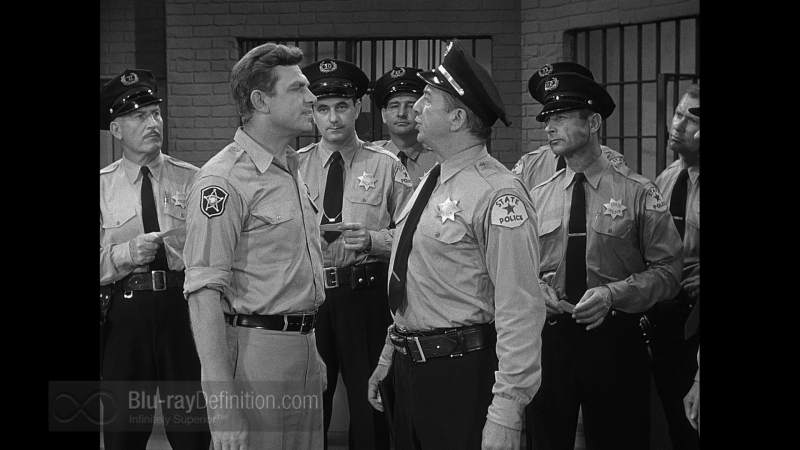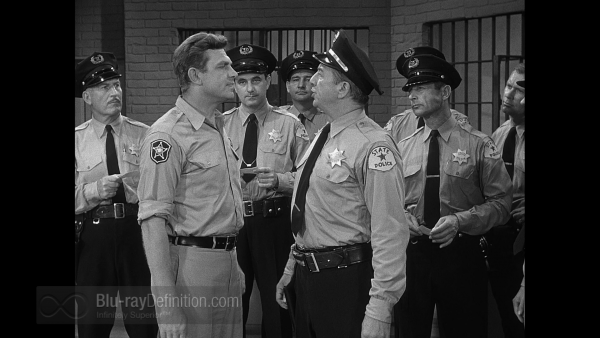 There are many humorous moments in these shows, among which are Barney's inadvertent capture of a bank robber or Andy's role as beauty contest judge. Although the local sheriff gets top billing, this show is more ice tea and ham biscuits than law and order. The South may provide the backdrop for the series, but its real magic that sustained it for 249 episodes was its ability to underscore the core values that many of us, regardless of our place of residence, actually share.
Video Quality
[Rating:3.5/5]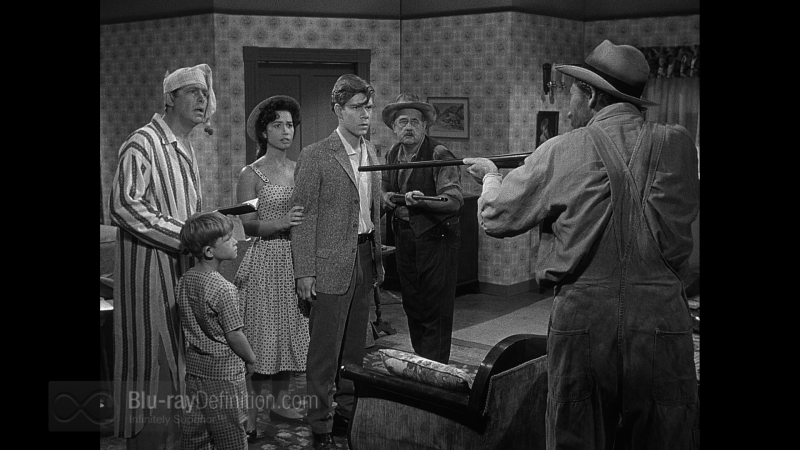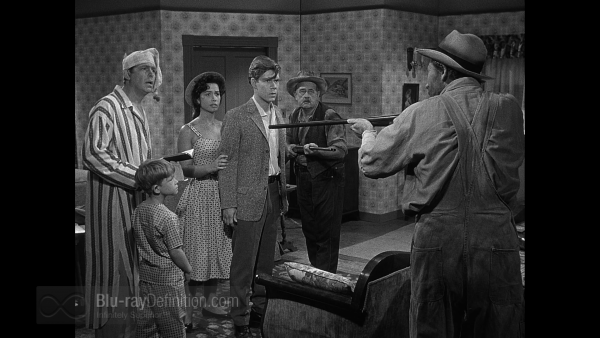 All right, 1960s B&W television is not the last word in high resolution (might not even be the first word). That aside, the remastering of these shows the obvious labor of love that AG-fanatics will simply gush over. With occasional exceptions, the images are crisp with very good contrasts and a minimum of grain.
Audio Quality
[Rating:3/5]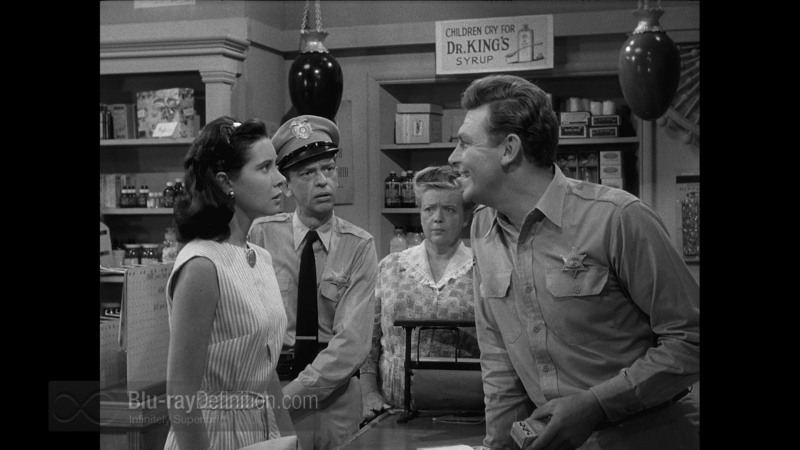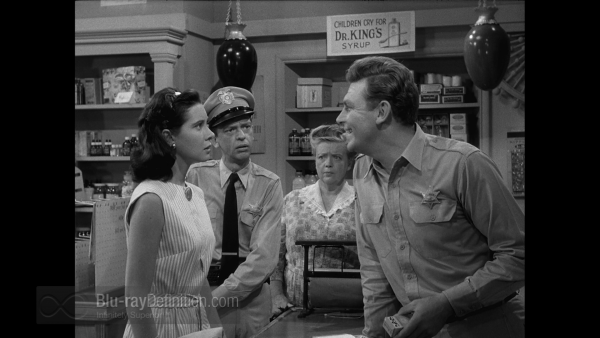 The order of the day was that 1960s television sound was delivered in glorious boxy mono (although the codec is labeled as Dolby Digital Stereo, it appears to be matrixed mono). Not to worry since the stories in this season do not require high resolution audio to get their messages across.
Supplemental Materials
[Rating:3.5/5]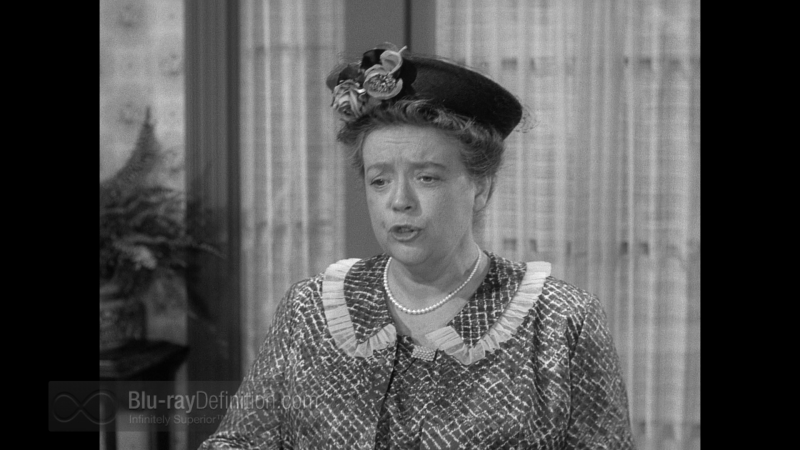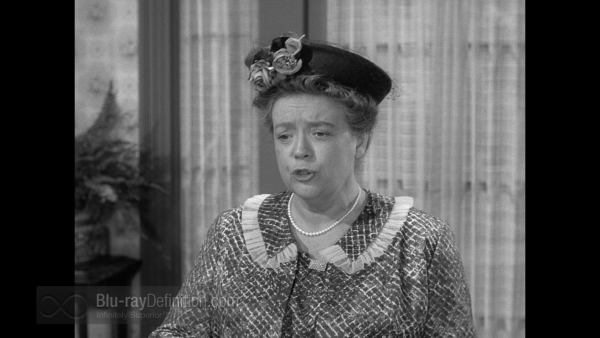 What would a real Season One collection be without a passel of extras:
The Danny Thomas Show "Danny Meets Andy" that introduced us to Andy Griffith and Mayberry (27:20) (English LPCM Mono 48kHz/16-bit)
The Howard's Home Movies (8:36) (English Dolby Digital Stereo) (48kHz/16-bit): some nostalgic behind the scenes footage of Andy and Ronny shot by Ronny's parents.
Return to Mayberry Movie (95:26) (English LPCM Stereo 48kHz/16-bit): A special retrospective on the Andy Griffith Show with original cast members and the highest rated made-for-television movie of 1986.
Person to Person Interview with Andy Griffith (13:05) (English LPCM Mono 48kHz/16-bit): An interview with Edward R. Murrow and Andy and his wife, Barbara.
The Definitive Word
Overall:
[Rating:4/5]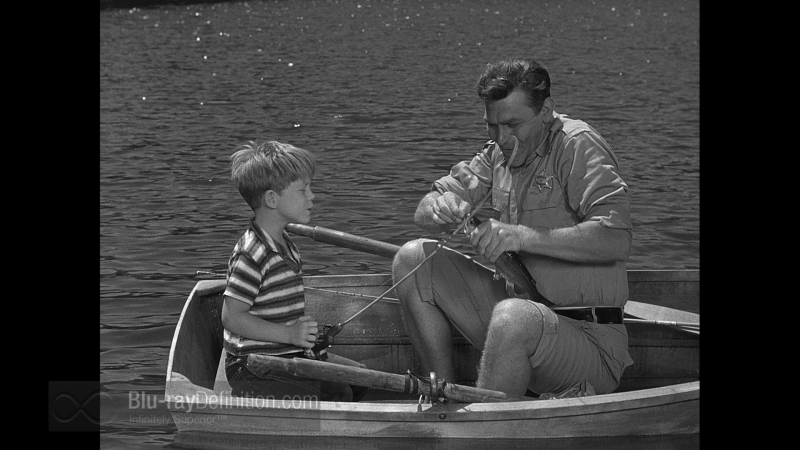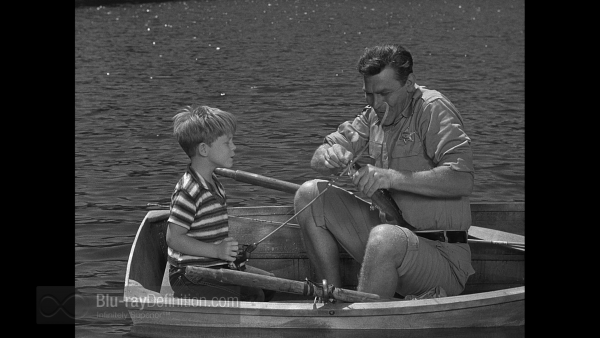 The Andy Griffith Show was immensely popular during its eight-year run. This inaugural season is an object lesson in how a great show can be written, performed, produced, and broadcast in a style that will please most viewers. In spite of the hayseed dialogue and some rather predictable plots, there will be nearly continuous and spontaneous laughter (laughtrack notwithstanding) in a good old wholesome way. If you have not seen this series or even if you have, The Andy Griffith Show, Season One, will provide hours of pure enjoyment.
Additional Screen Captures
[amazon-product]B00H5NY6E6[/amazon-product]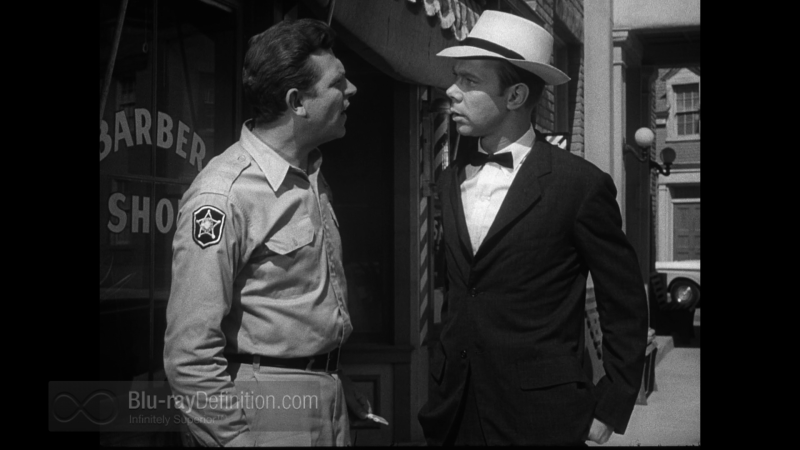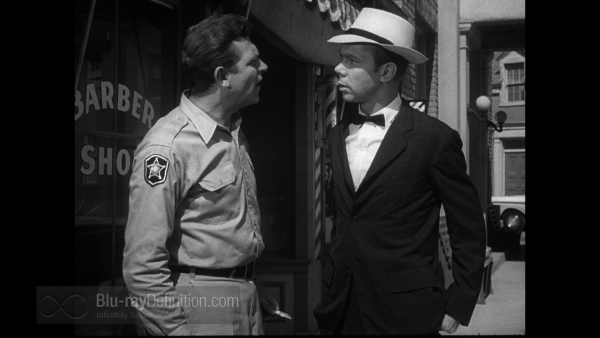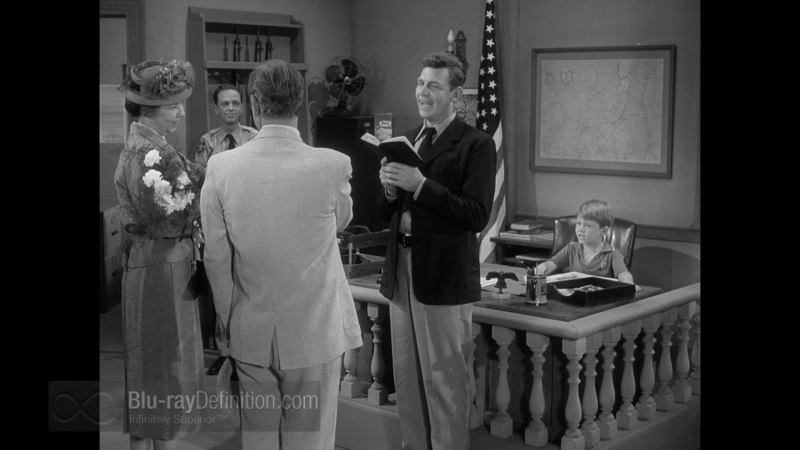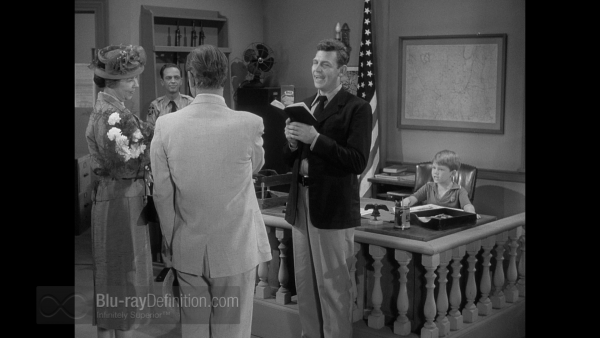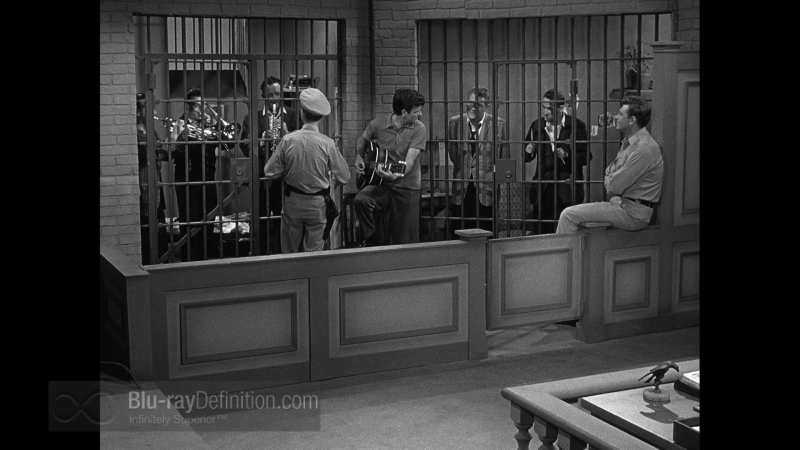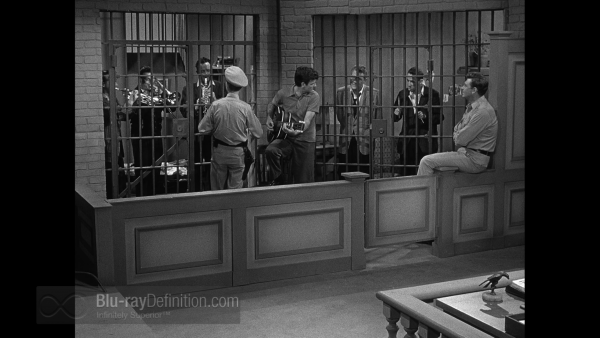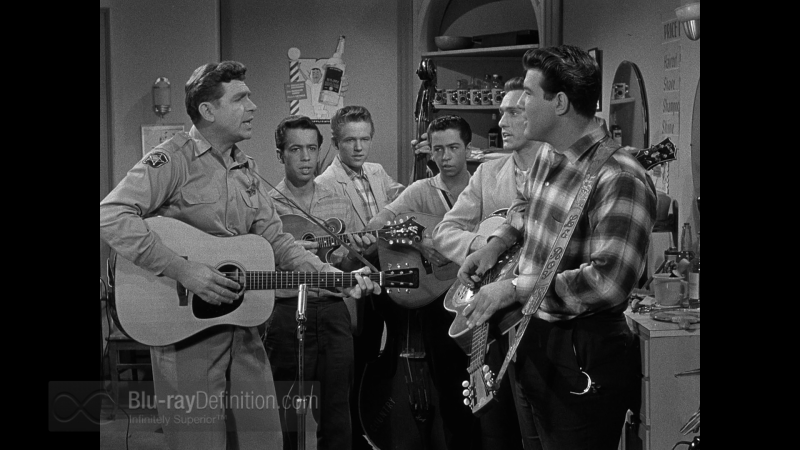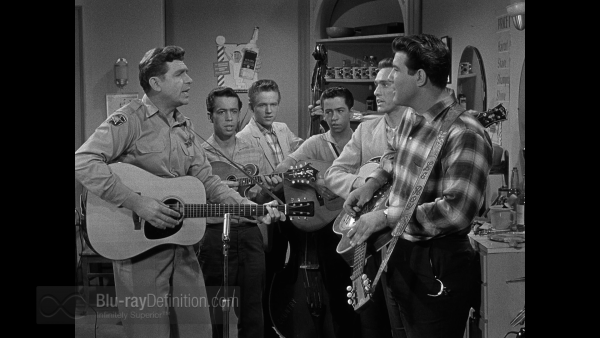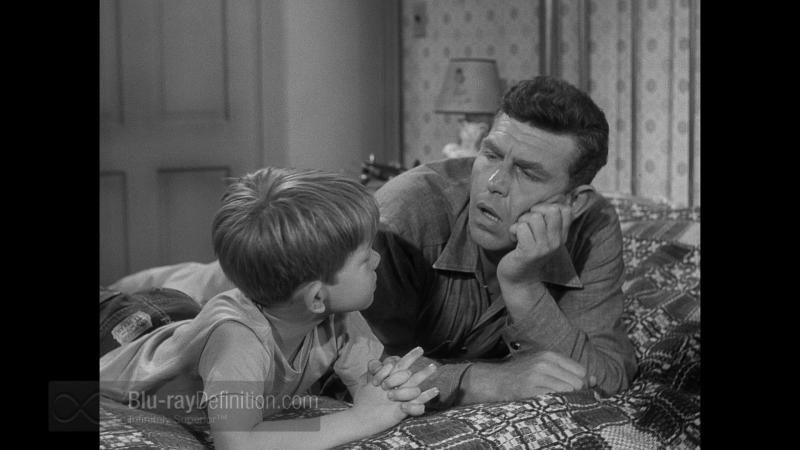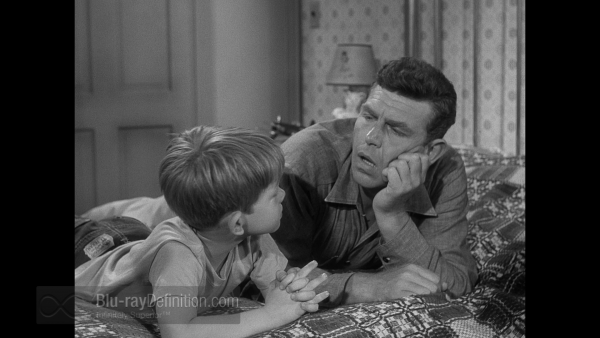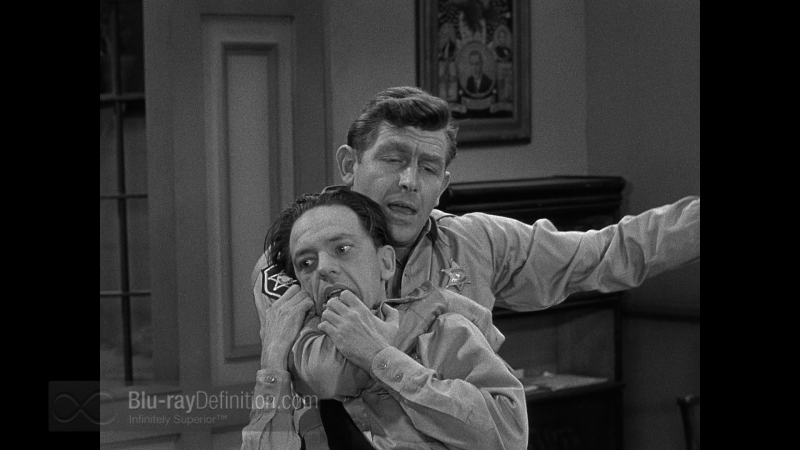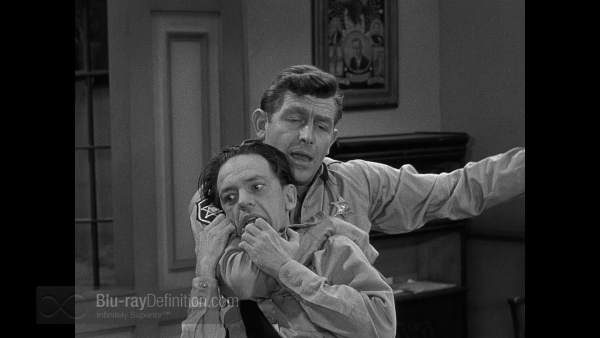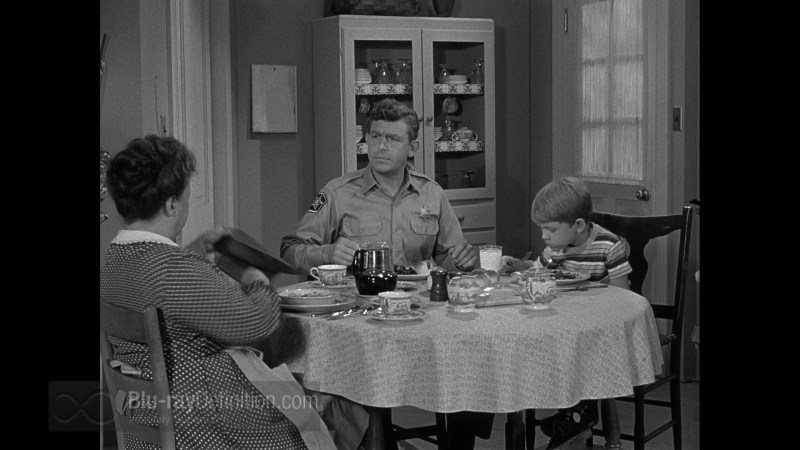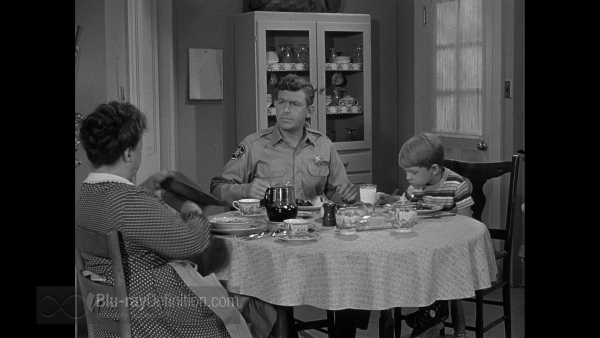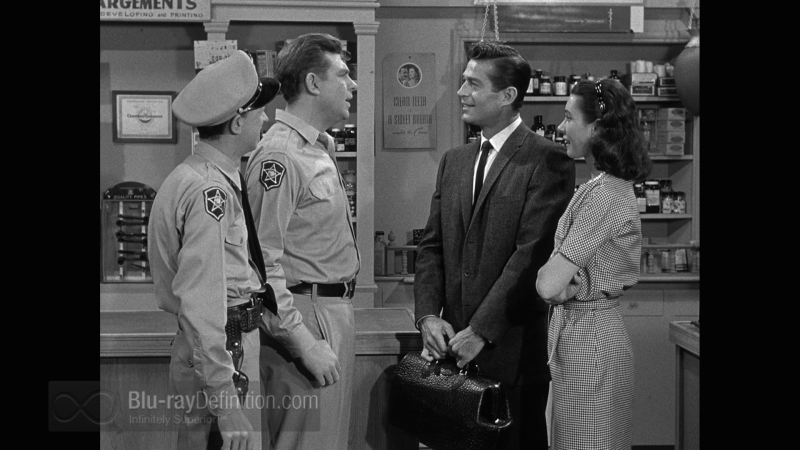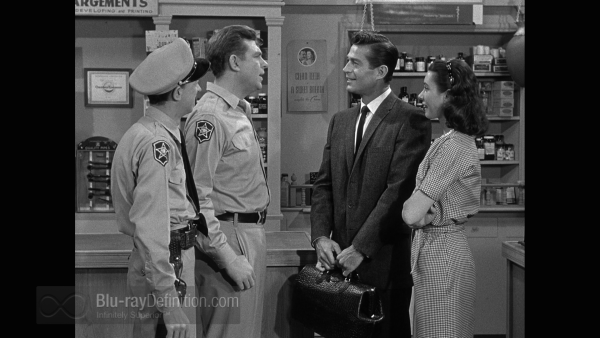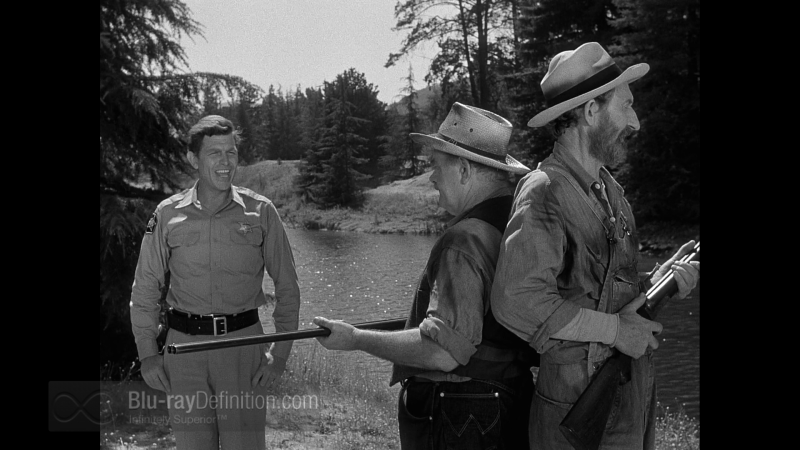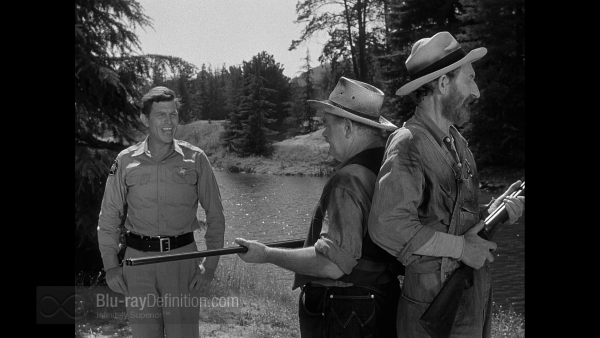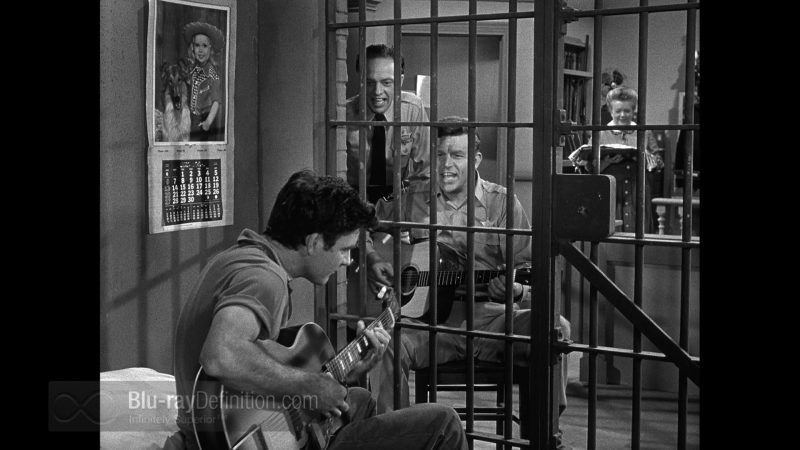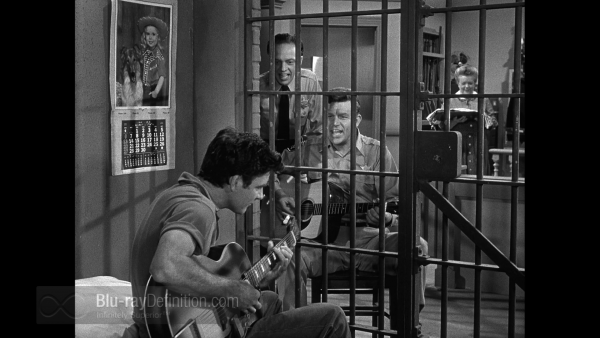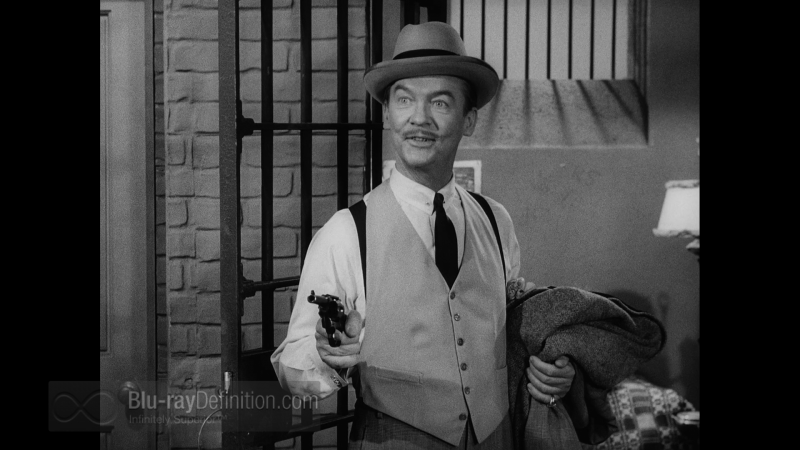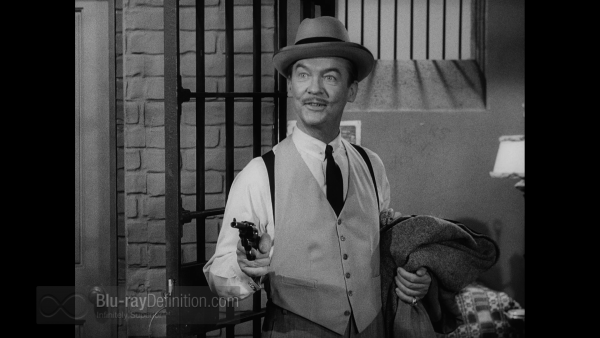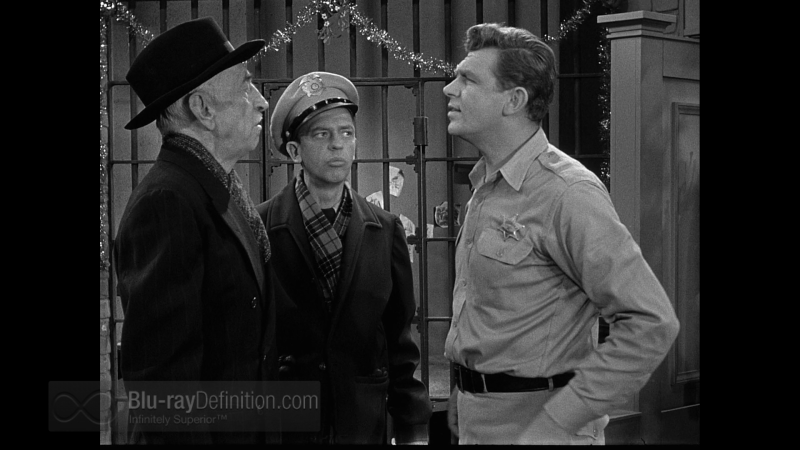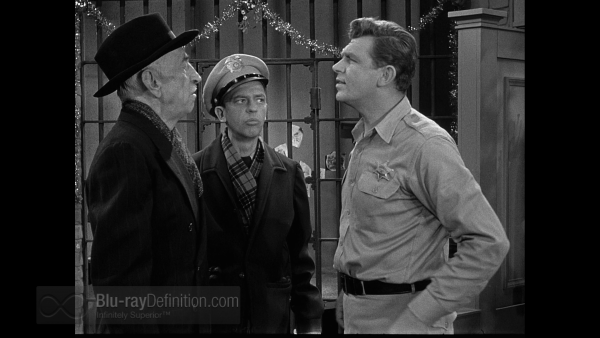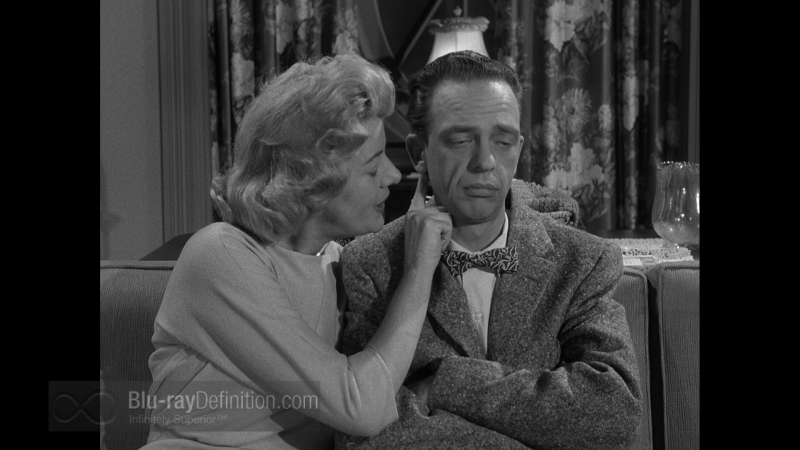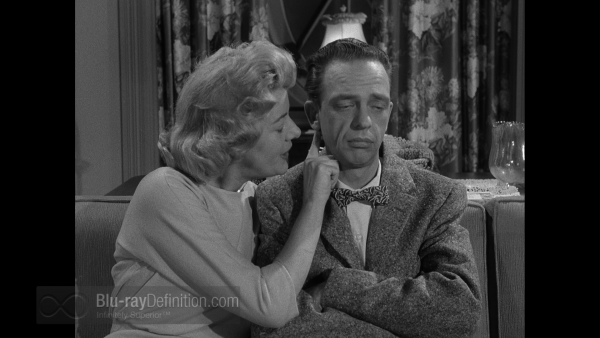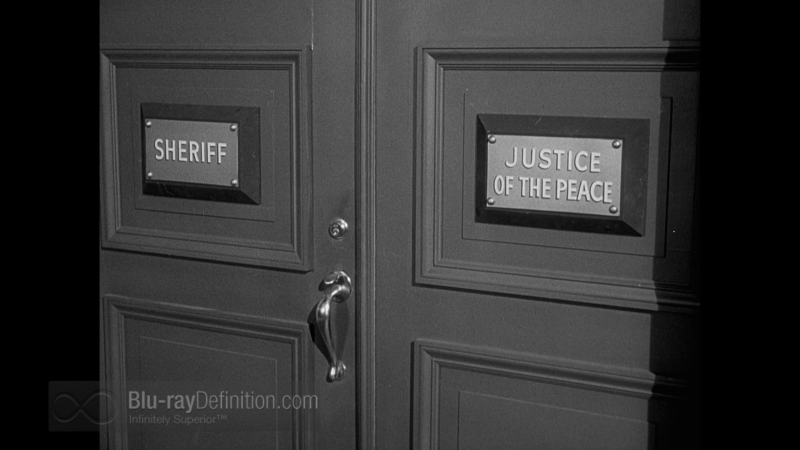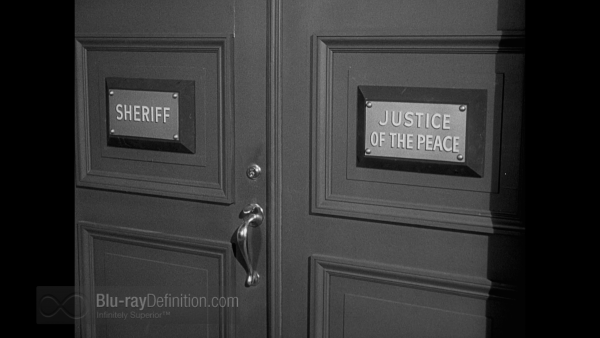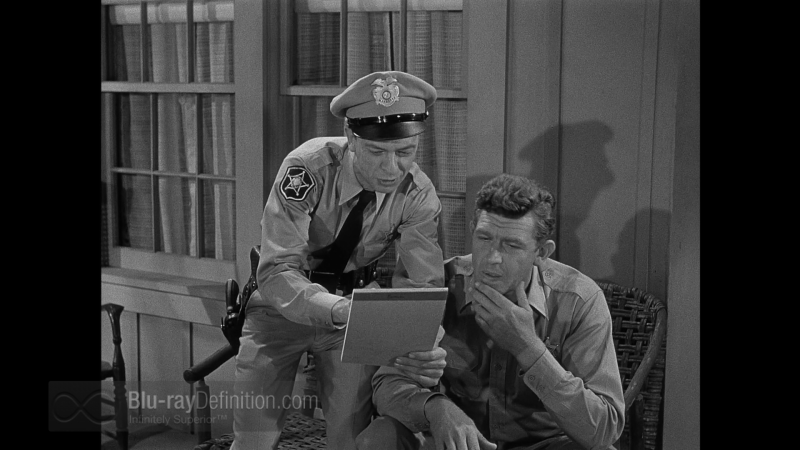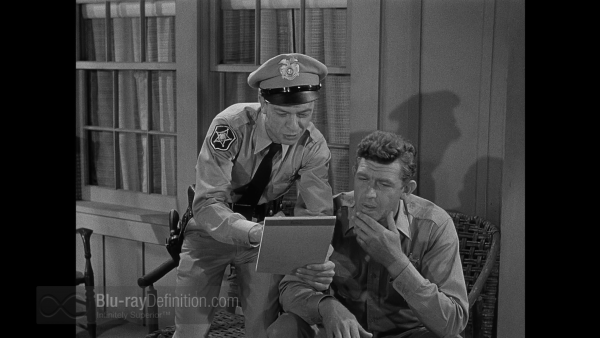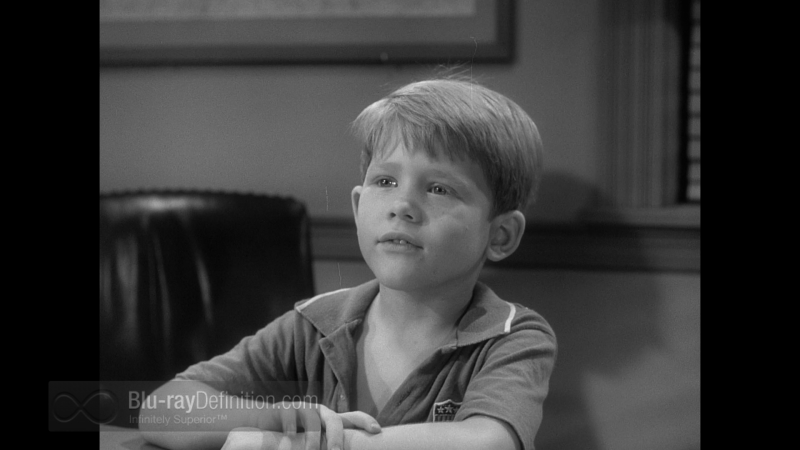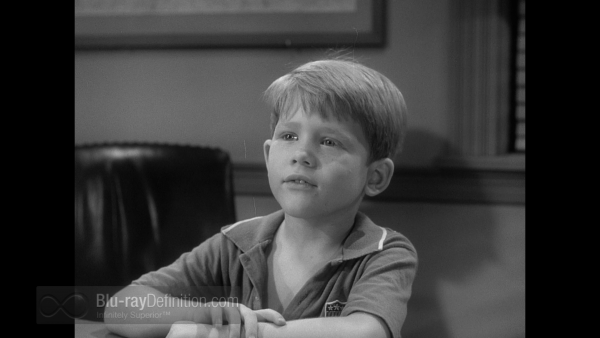 [amazon-product]B00H5NY6E6[/amazon-product]