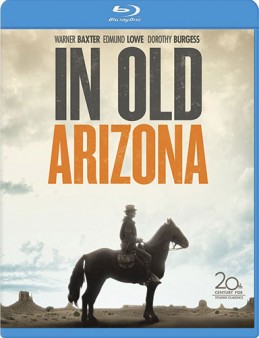 Mouse-over Cover Art for Details
Click thumbnails for high-resolution 1920X1080p screen captures
(The below TheaterByte screen captures were taken directly from the Blu-ray Disc and losslessly compressed in the PNG format. There should be no loss of picture quality with this format. All screen captures should be regarded only as an approximation of the full capabilities of the Blu-ray format.
The Film
[Rating:3.5/5]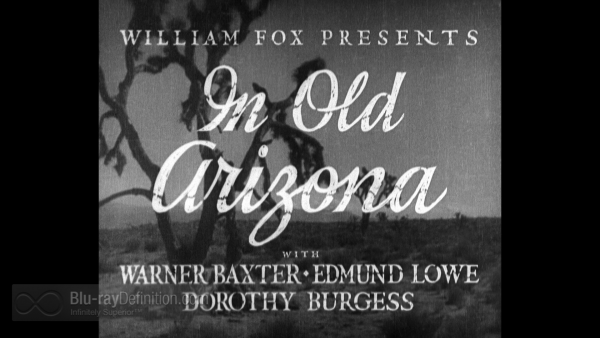 Based on a O. Henry story "The Caballero's Way,"  In Old Arizona, was intended to be a star vehicle for legendary actor/director Raoul Walsh. However, Walsh suffered a serious injury and lost an eye, forcing him to be replaced during the shoot by Irving Cummings. This 1928 film was the first talkie to feature outdoor sound recording. The lead role of the Cisco Kid, was assumed by Warner Baxter, one of the first in long line of singing cowboys.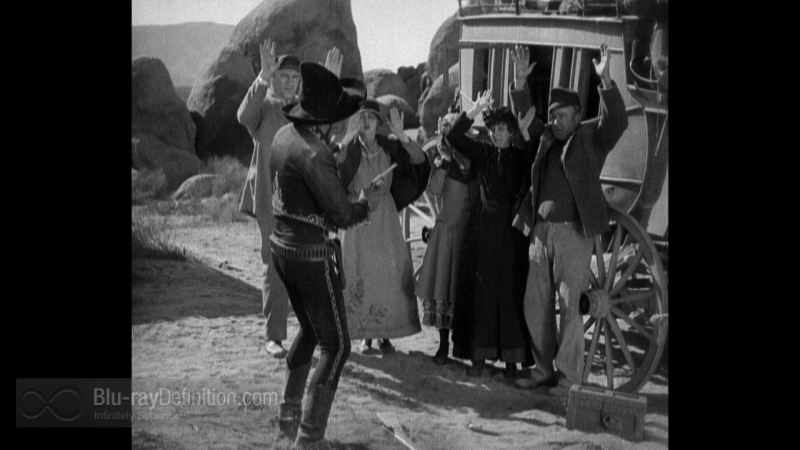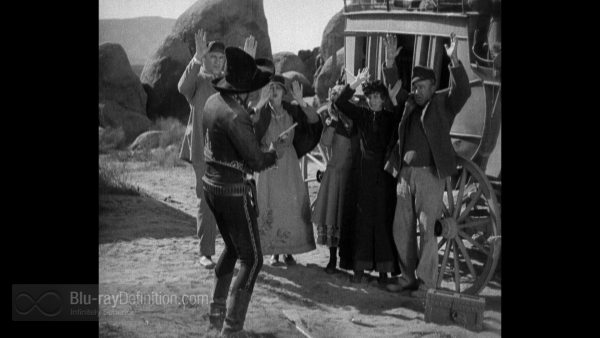 The plot is your pretty basic good-guys-bad-guys western, complete with white-hats-black-hats identification of who is who. The Cisco Kid  (Baxter) has made a career out of sticking up stage coaches, bringing him to the attention of the U.S. Cavalryman, Sergeant Mickey Dunn (Edmund Lowe) who decides to go after the $5000.00 reward for his capture. The Kid has the ability to hide in broad daylight, playing the Sergeant for a fool. Cisco's love interest is Tonia Maria (Dorothy Burgess) who has the occasional other man between Cisco's visits. Comic relief is provided by Tonita the cook (Soledad Jimenez).  Eventually, Tonia flirts with the Sergeant when Cisco goes away to make some money.  When Cisco returns, he discovers the Sergeant with his girl friend and overhears their plans to kill him for the bounty. Disappointed and discouraged, the Cisco Kid appears to face a seemingly inevitable fate but there is one more plot twist before the end credits.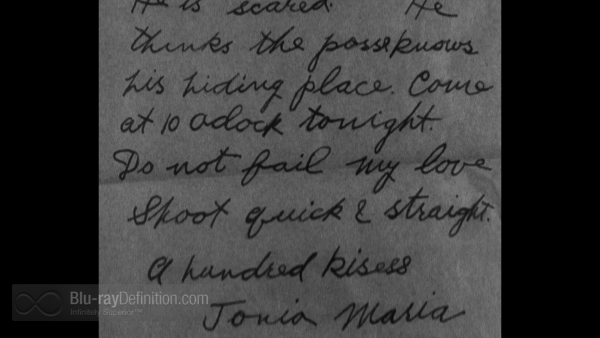 This film was nominated for five Academy Awards and took home Oscars for Best Picture and Best Leading Actor.
Video Quality
[Rating:3/5]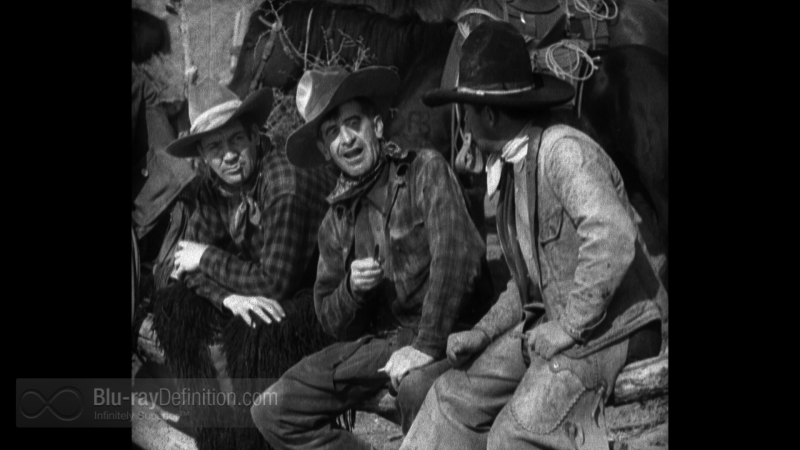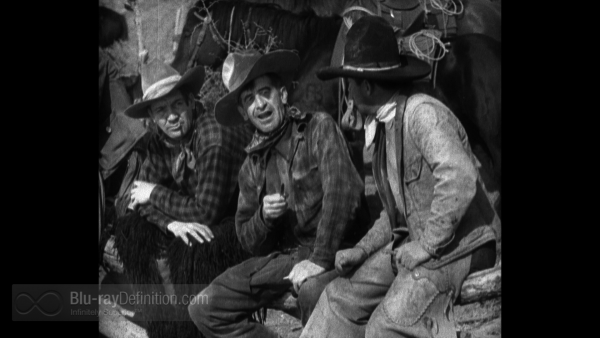 The restoration effort applied to this 85-year old movie, actually filmed on authentic looking locations in Bryce Canyon, Zion National Park and the Mojave Desert, is terrific. There is less than expected amount of grain, scratches or streaking with only a few scenes that appear slightly washed out. You will not mistake this one for a "just shot" film, but close ups are quite watchable.
Audio Quality
[Rating:2.5/5]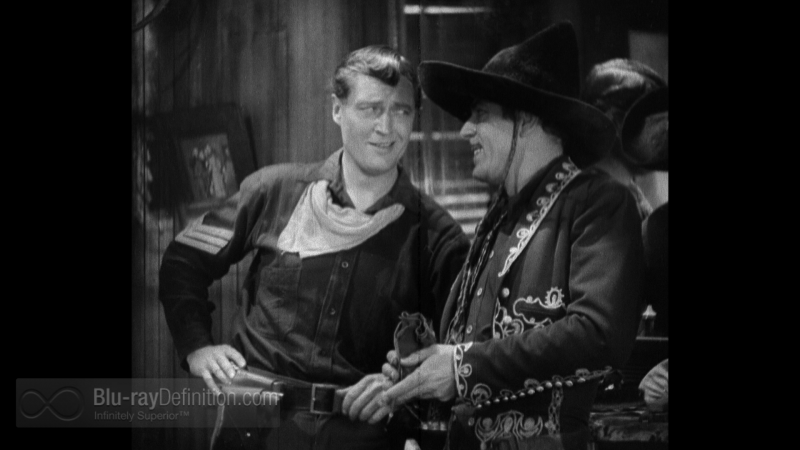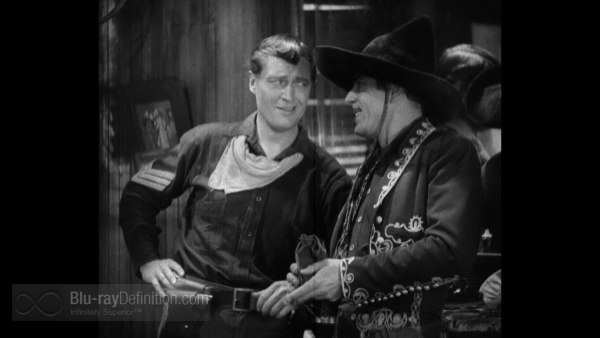 Given the sound recording technology of the day, the restored DTS-HD Master Audio 1.0 soundtrack comes across as pretty compressed and boxy. Periodic hiss can be heard, but not to a distracting degree. Most of the dialogue is actually clear, highlighting the fake (and unintentionally humorous) Spanish accents of the principals, contrasting with Spanish spoken by cast members who were native speakers of this language. There is an unrestored Dolby Digital mono soundtrack that shows how much the sound engineers were able to do with the original material.
Supplemental Materials
[Rating:0/5]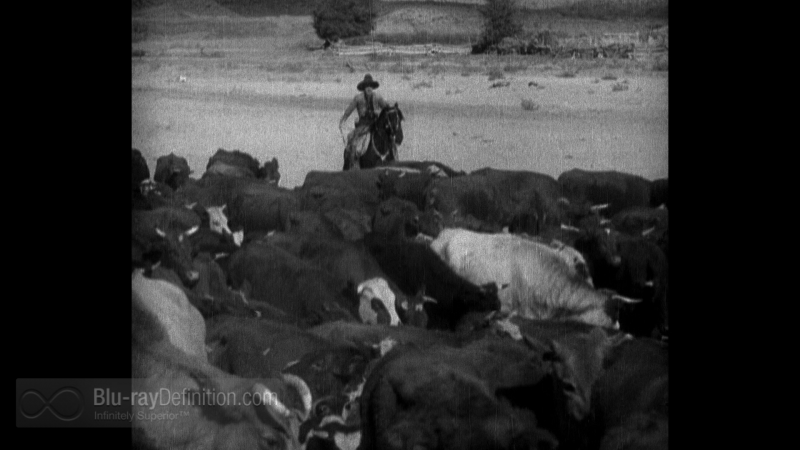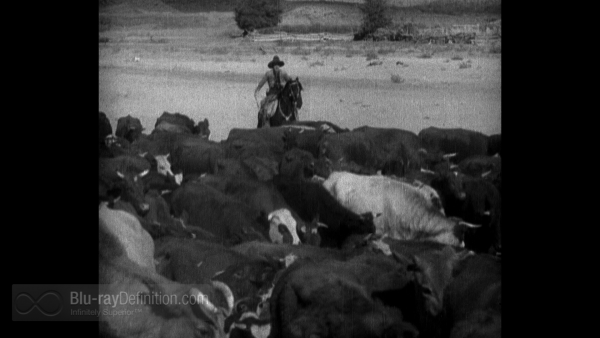 Historic re-issues like this one surely deserve some supplements for those coming to this film for the first time (clearly the overwhelming majority of today's viewers). Unfortunately, we get none.
The Definitive Word
Overall:
[Rating:3.5/5]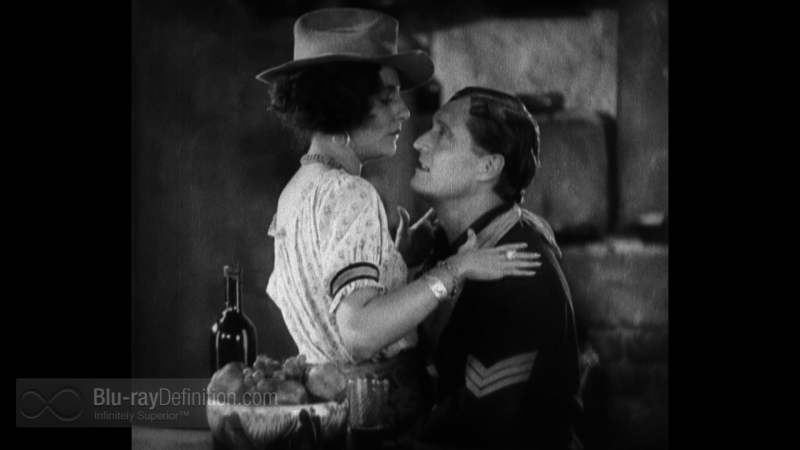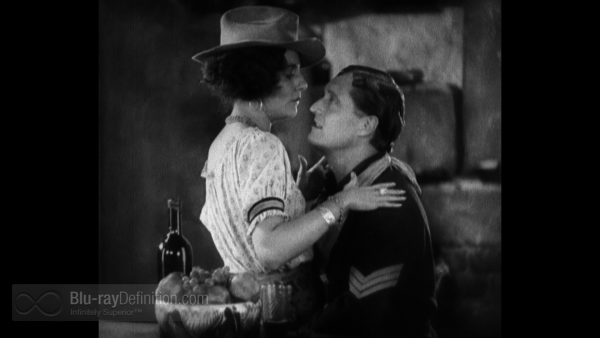 In Old Arizona was a ground-breaking film in the use of the film technology of its day. That said, there is much more indoors dialogue and far less outdoors action than that found the many Westerns that followed.  As more of a psychological drama than shoot'em up horse opera, replete with plot twists and turns, this film presages such classics as High Noon or Shane . The three leads create three-dimensional and more complex characters than we often get with this genre, and quite unusual for films of this era. With a restoration that makes this oldie quite worth watching and hearing,  classic film aficionados will get an historic Western film that helped to pave the way for thousands of successors.
Additional Screen Captures
[amazon-product]B00BT76606[/amazon-product]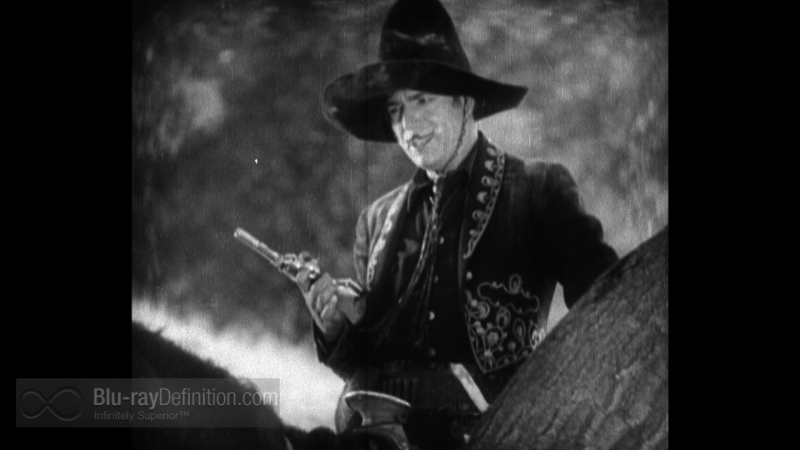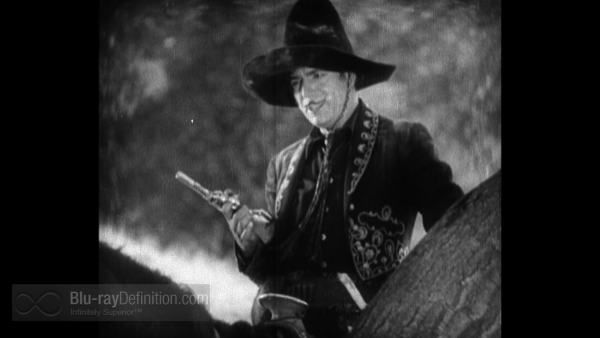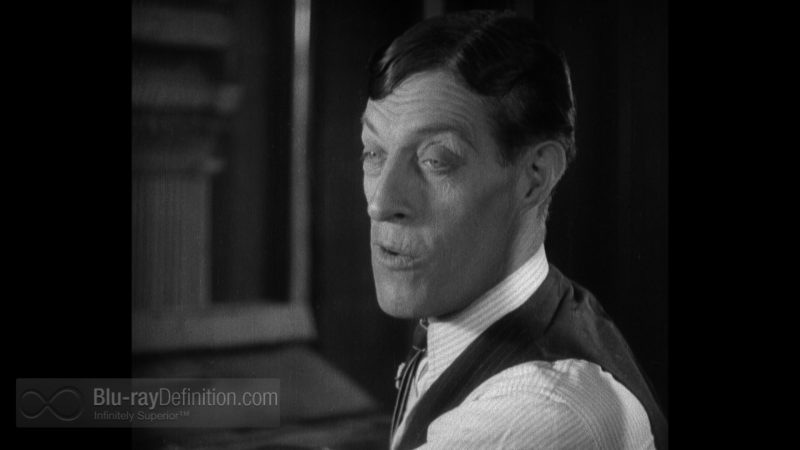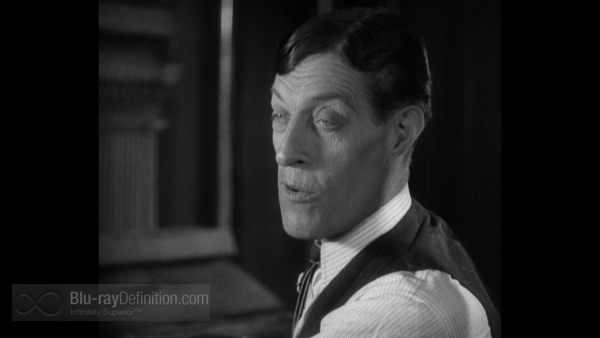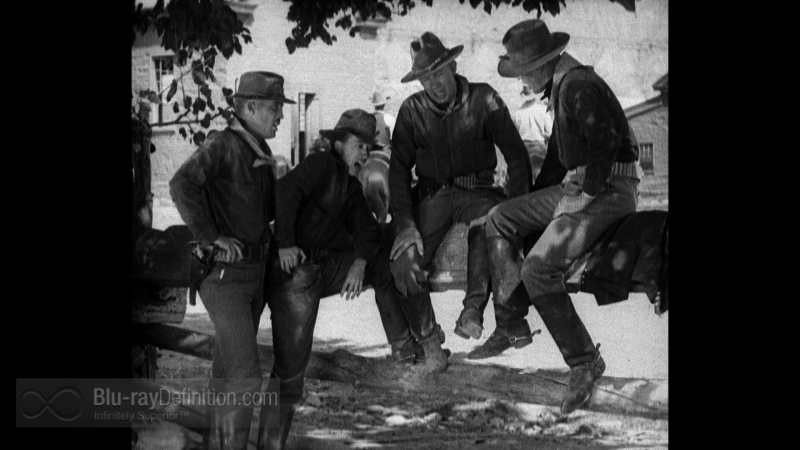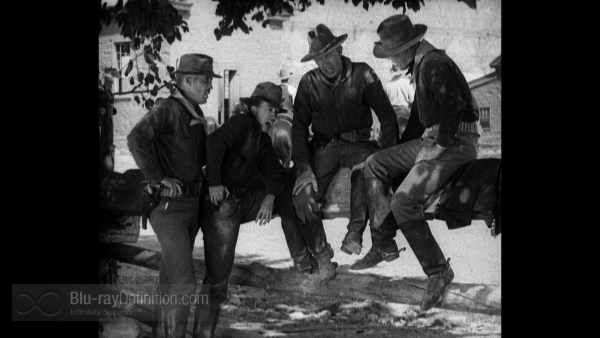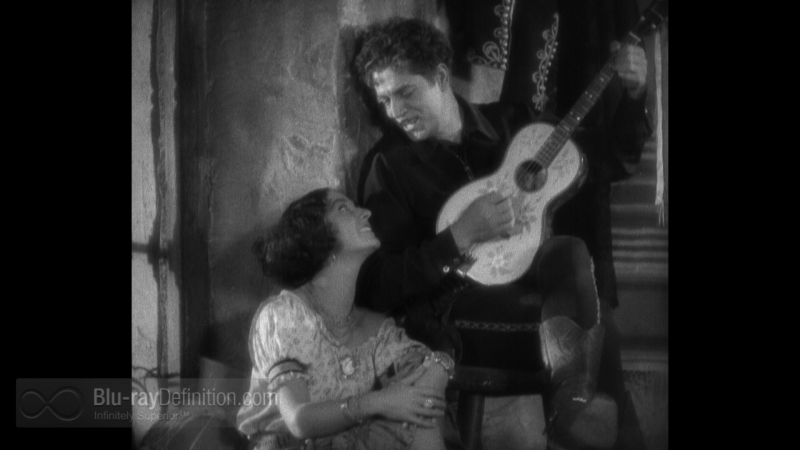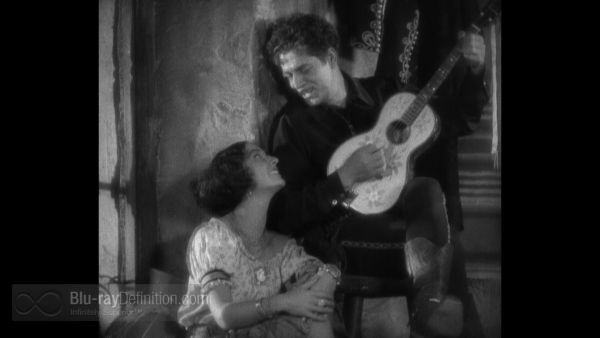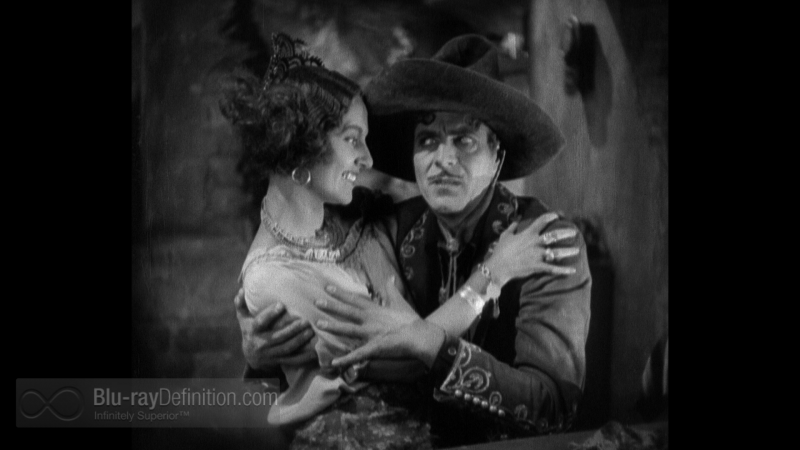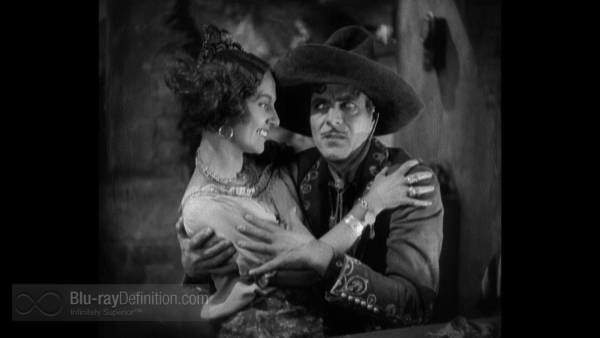 [amazon-product]B00BT76606[/amazon-product]