– –

The Collection
[Rating:4/5]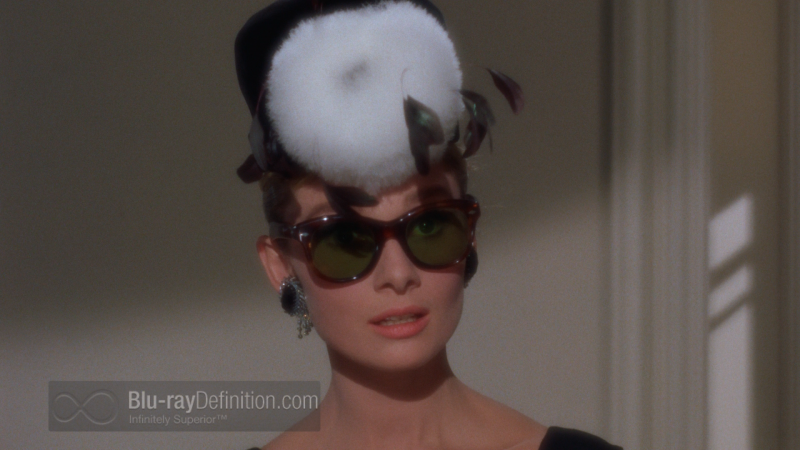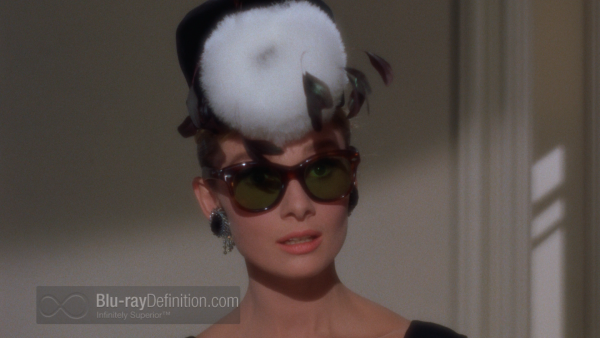 Audrey Hepburn, one of the most gorgeous faces ever to grace the silver screen, brought an aristocratic touch (it came naturally as she was born into nobility) to most of her thirty films over a four-decade career. Warner Brothers Home Entertainment brings us three of her best efforts from her earlier years as Audrey progressed from ingenue parts to full-fledged dramatic roles.
Sabrina (1954)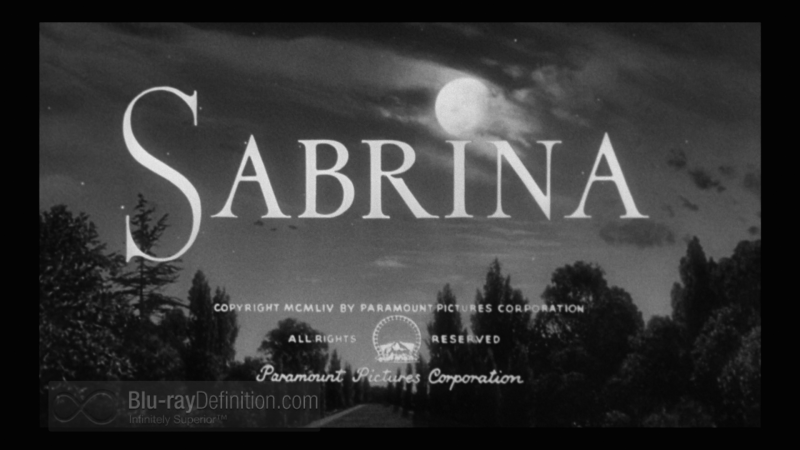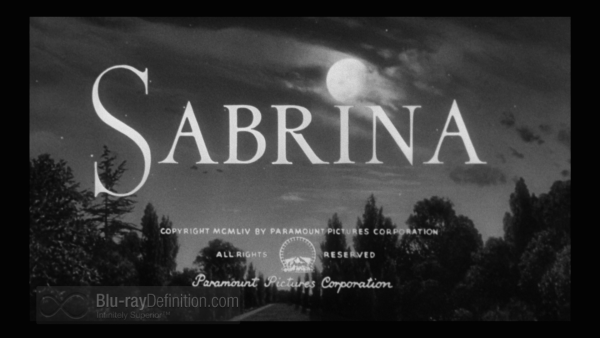 This romantic comedy opens on a large Long Island estate where the super wealthy Larrabees, father Oliver (Walter Hampden), mother Maude (Nella Walker), with sons Linus (Humphrey Bogart) and David (William Holden) hold their annual summer soirée. Ensconced in this luxury, we meet the Larrabee chauffeur, Thomas Fairchild (John Williams) and his young daughter Sabrina (Audrey Hepburn) who live in a 20th century "Upstairs, Downstairs" apartment.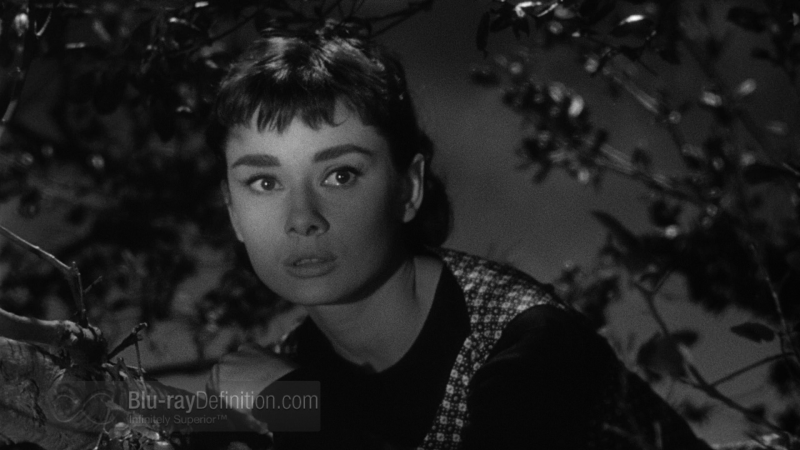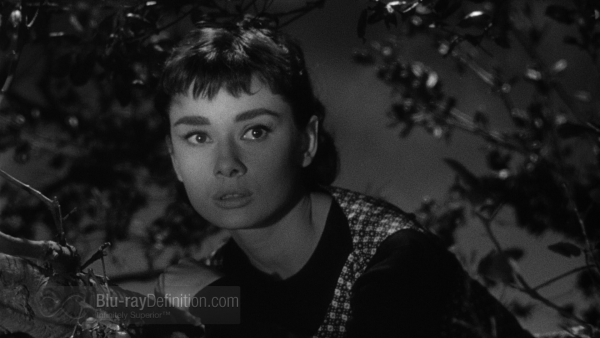 Sabrina will attend cooking school in Paris still hopelessly in love with David, a ne'er-do-well often-married, but now single playboy. On the eve of her departure, Sabrina leaves a suicide note for her father but her attempt is inadvertently foiled by Linus. Off to cooking school Sabrina goes but her infatuation with David remains at full boil.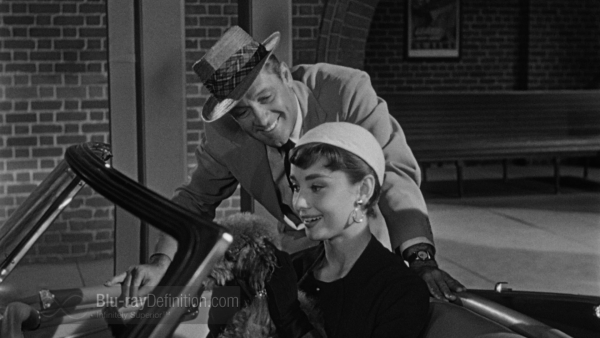 Back in the States, the two brothers lock horns over the family business. It appears that Linus is "married" to his business concerns while a real marriage between David and Elizabeth Tyson (Martha Hyer) would merge two wealthy families with complementary businesses.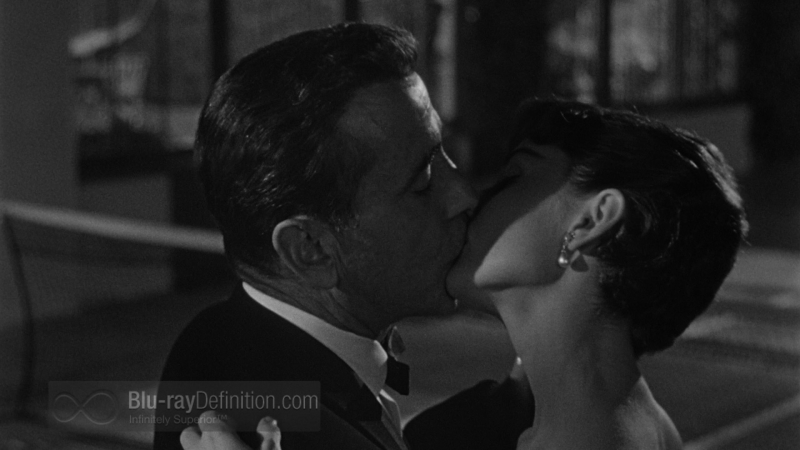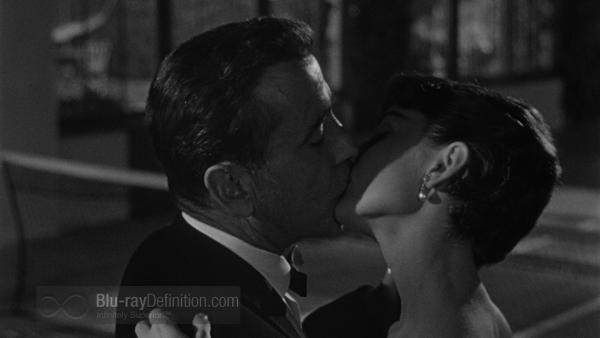 Two years later, Sabrina returns, a much more worldly young woman who has studied much more than haute cuisine in Paris ("I have learned how to live.. to be in the world and of the world").  In a "meet cute" moment, David picks up a transformed (and unrecognized) Sabrina at the train station, and the romantic tables are turned. However, the timing could not be worse as David is ten days away from his wedding to Elizabeth.  Brother Linus throws a romantic wild card into the deck and we are off to the proverbial races.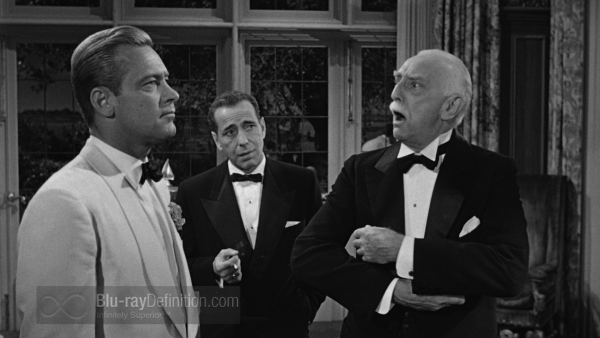 Rom-coms usually have the requisite plot twists as "the course of true love never did run smooth." Script misadventures notwithstanding, this film tries to capitalize on thte Bogey crusty mystique and the Hepburn young girl allure. Sabrina has one of those formula-driven finales that warms the heart and makes us believe that "love conquers all." Viewers will absolutely revel in seeing this 60-year old film in its restored glory with all of the stops pulled out.
Funny Face (1957)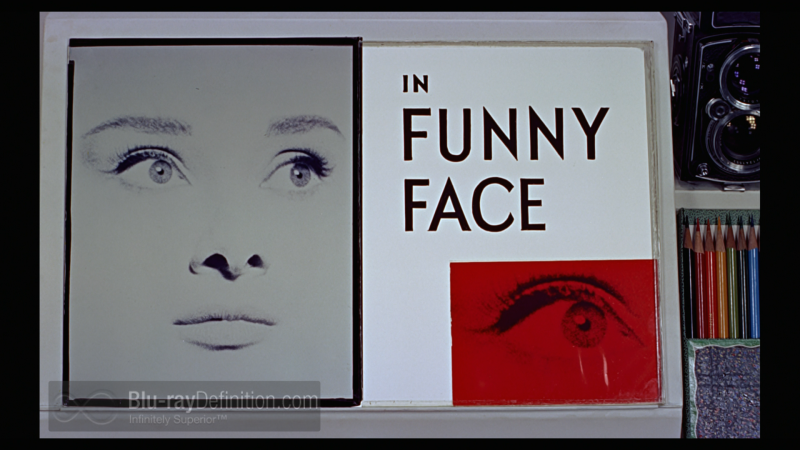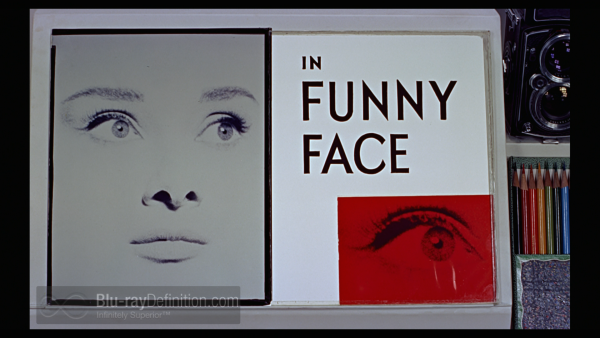 A comedy with music liberally borrowed from the Gershwin song book, as augmented by Adolph Deutsch, lets us see Audrey playing a "Cinderella" type role. This view of the fashion photography world reprises a musical chestnut with veteran Fred Astaire as photographer Dick Avery (based on real-life photographer Richard Avedon) who works for Quality fashion magazine and editor Maggie Prescott (Kay Thompson) who decides that they need models who "think as good as they look."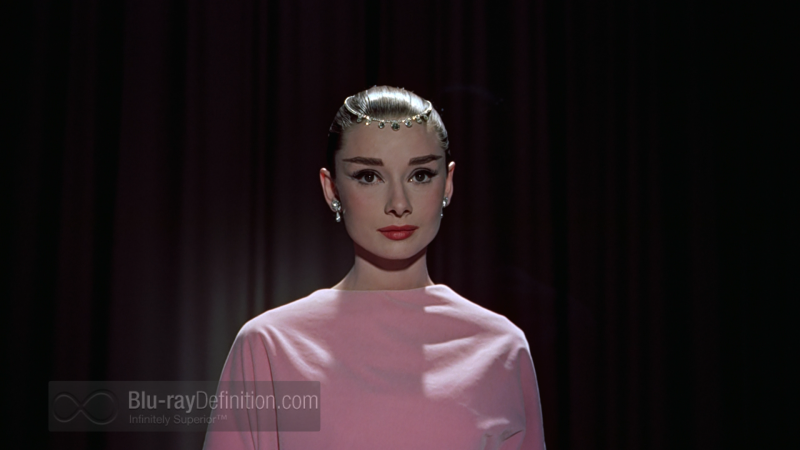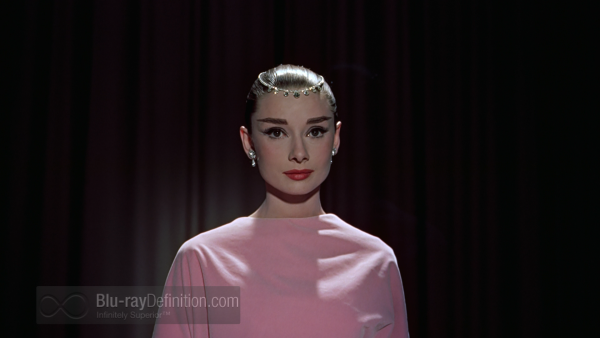 By sheer happenstance, bookstore manager Jo Stockton (Audrey Hepburn) is caught up in a photo shoot at her store. When she and Avery meet, there is the usual opposites-attract-opposites plot device. We see the gradual metamorphosis of "plain-Jane" Hepburn into a fashion icon as the new image of Quality magazine, in spite of her admittedly "funny face." Avery strings her along with a promise of a trip to Paris to visit her hero, the philosopher Emile Flostre (Michel Auclair) who espouses "empathic civilization."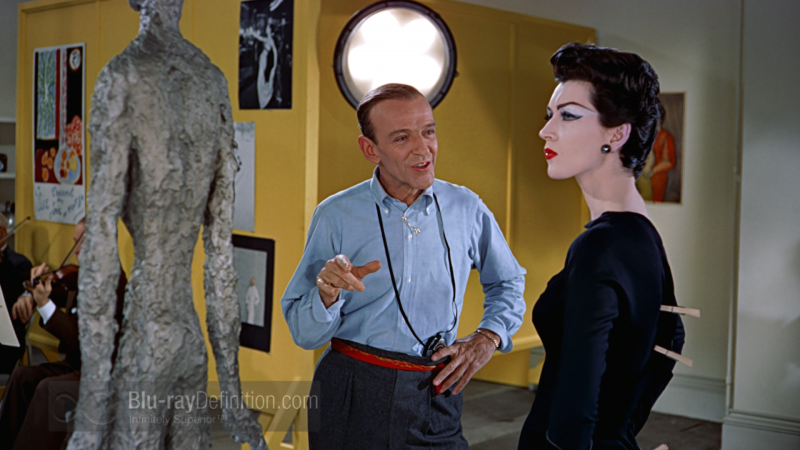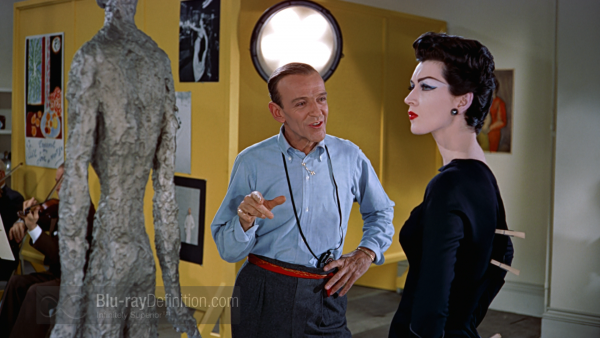 Beautiful photography and location shots aside, the Parisian setting takes an otherwise routine Hollywood effort to the next level. As might be imagined, Jo and the much older Dick eventually heat up their romance.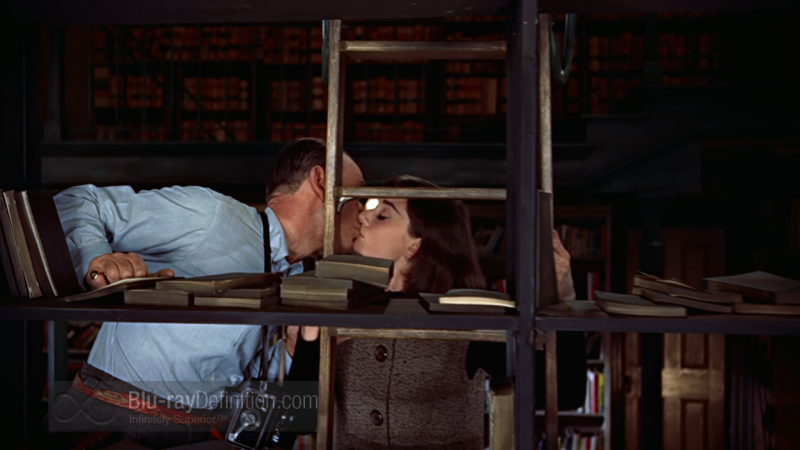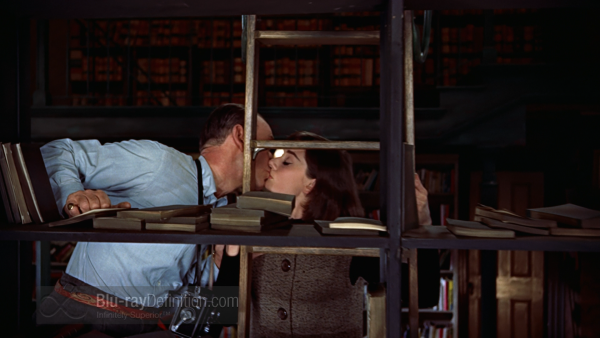 Jo becomes the new face of the Quality fashion campaign, after a few missteps, including a rather spectacular bohemian dance number, Dick brings her back into the fold with a few of his trademark dance steps. Jo confesses her love for her photographer, but, as in all of these rom-coms, there are a few wrinkles to iron out. However, Jo must take a side trip to hear Flostre speak at the café and is caught off guard when she discovers how young and handsome he is, causing Dick to be jealous.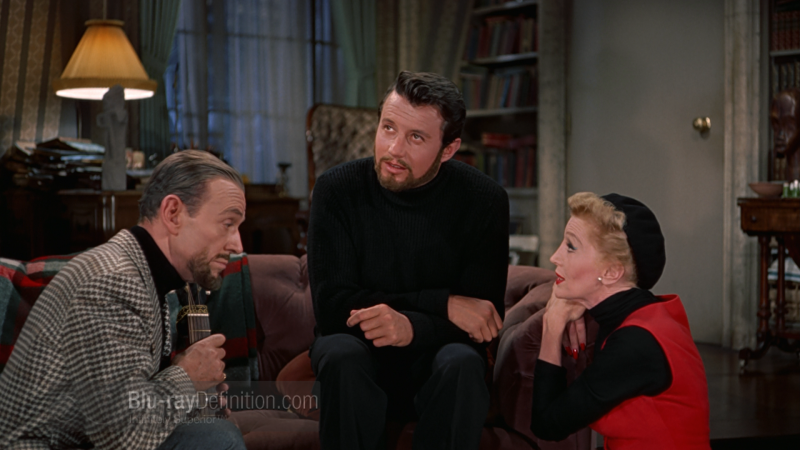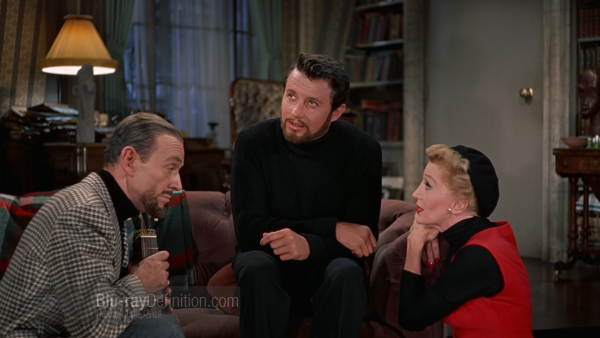 A disastrous fashion show and a few more romantic speed bumps later (and a superb dance with Astaire and Thompson), with Professor Flostre adding more confusion for our heroine, it all eventually works out.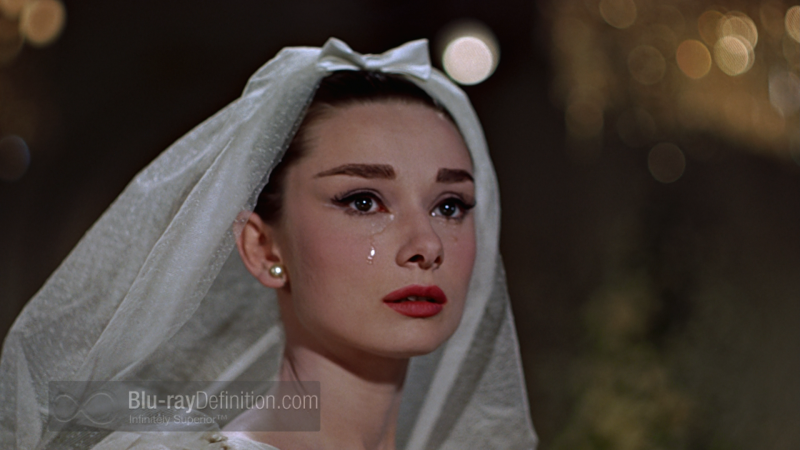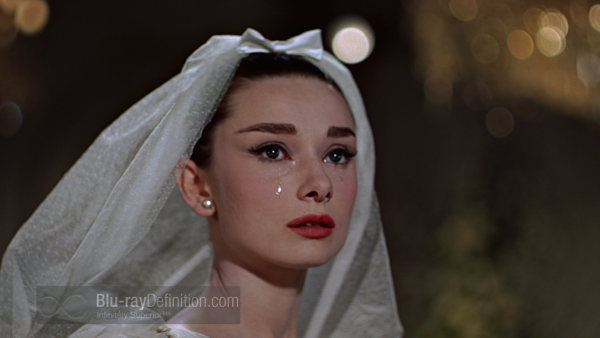 A cinematic throwback to the golden age of the Hollywood musical, we get another aspect of the Hepburn persona as she takes to the movie musical (she does her own vocals) with aplomb. The combination of Astaire's superb timing, Kay Thompson's comedic foil, and Audrey Hepburn's stunning film presence make this a cherishable film that pleases from beginning to end.
Breakfast at Tiffany's (1961)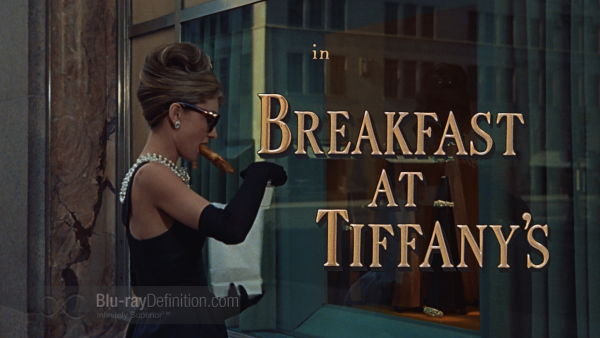 This Blake Edwards-directed version of George Axelrod's adaptation of a Truman Capote novella is one of the all-time chick flicks that never seem to grow old. Holly Golightly (Audrey Hepburn) is the archetypal "pretty woman," a New York party girl who thrives on the Big Apple high-life.  Holly meets new neighbor Paul Varjak (George Peppard), a struggling writer kept in the same apartment building by an older (and married) lover played by Patricia Neal.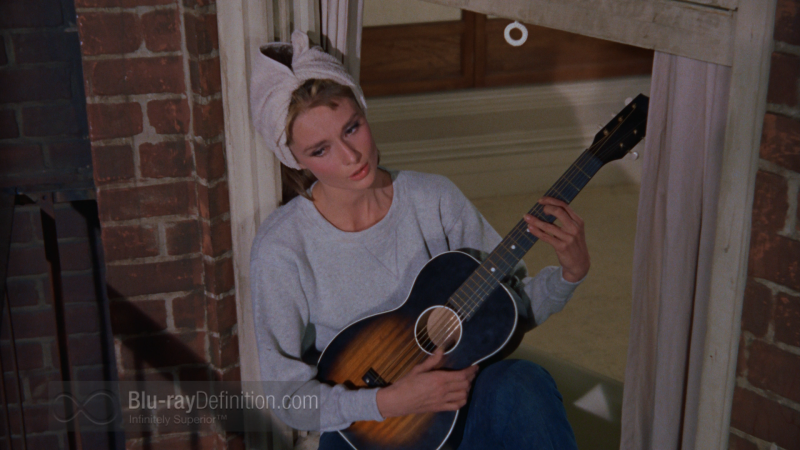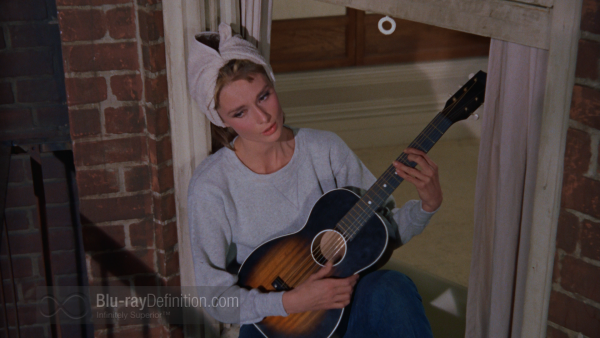 This romantic, occasionally screwball, comedy has a harder edge than most of its counterparts as Holly meanders through the New York nightlife scene, partying with and discarding a slew of well-heeled admirers that she labels as "rats." Holly's value system is very basic: "I need money, I'll do whatever I have to do to get it". There is the backstory of Holly's humble origins, as relayed to Paul by veterinarian "Doc" Golightly, her former husband.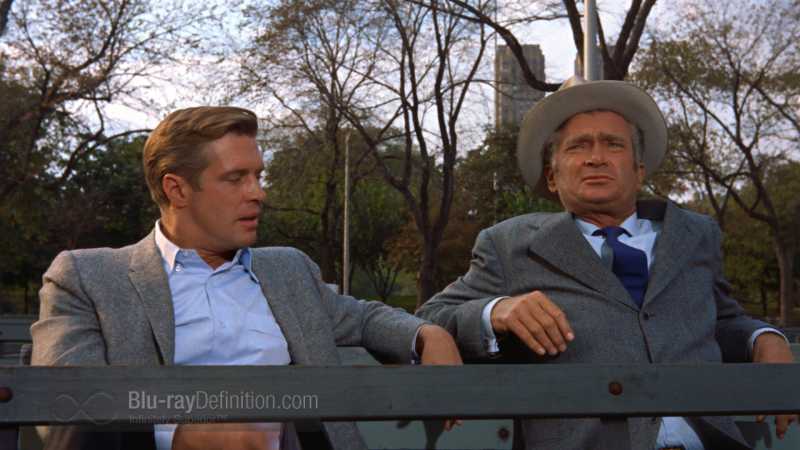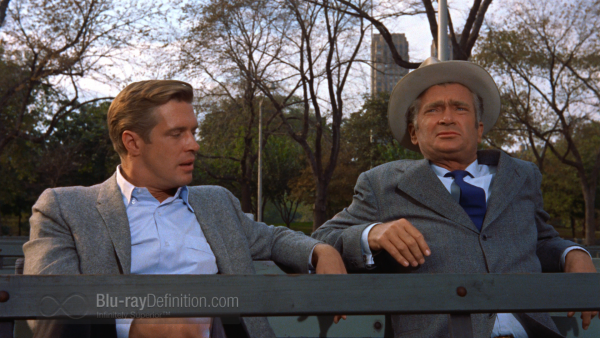 We watch the relationship develop gradually between Holly and Paul with great support from an Oscar-winning Henry Mancini score, laced with "Moon River" leitmotifs. The couple decides to spend a day doing things that they have never done before, including a stopover at the film title's ultimate jewelry store. The flames are kindled and thoroughly stoked until we get a romantic ending to end all romantic endings.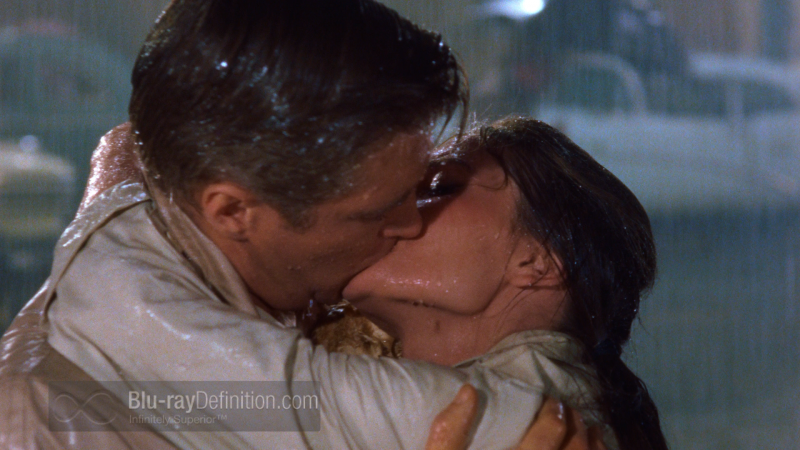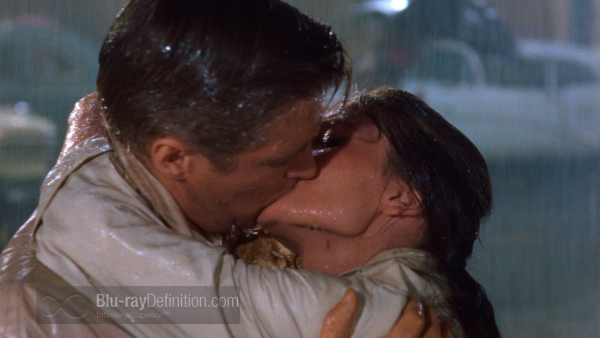 Ms. Hepburn's realization of this complex, troubled young woman is an absolute tour de force and carries this somewhat lightweight script triumphantly across the finish line. The only misstep for today's audiences being the politically incorrect portrayal of Japanese neighbor Mr. Yunioshi (Mickey Rooney), one can see why this film was so well received on its initial release and remains so to this day.
Video Quality
[Rating:3.5/5]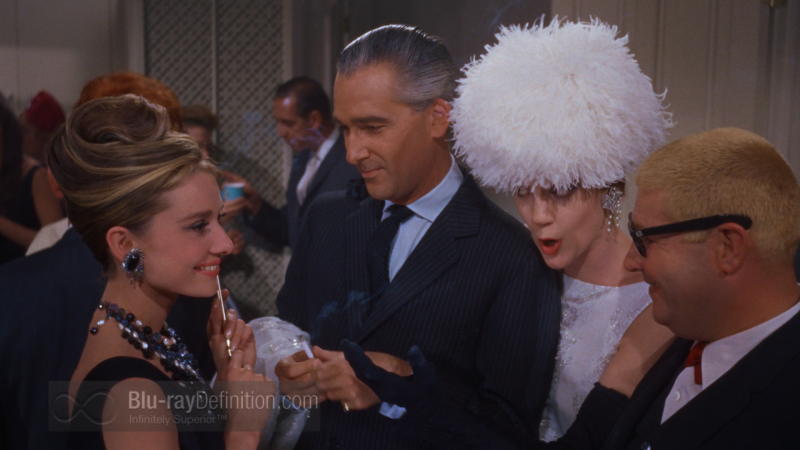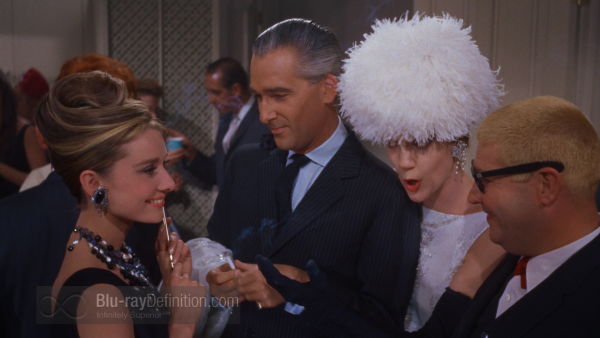 The picture quality improves noticeably over the decade separating these films. While Sabrina certainly is respectable for its six decades of age, there is washout, blur, and decreased black-white contrast. Funny Face is a substantial improvement with a decreasing amount of visual artifacts and anomalies. Breakfast at Tiffany's is the pick of the litter in spite of some soft edges and occasional etching of the outlines.
Audio Quality
[Rating:3/5]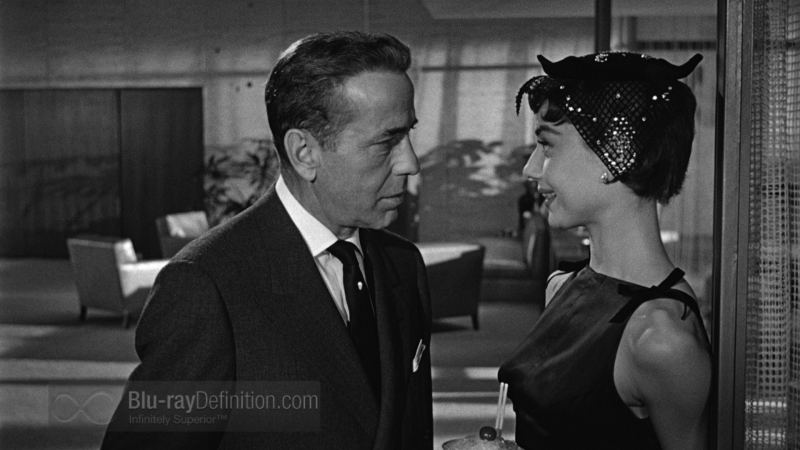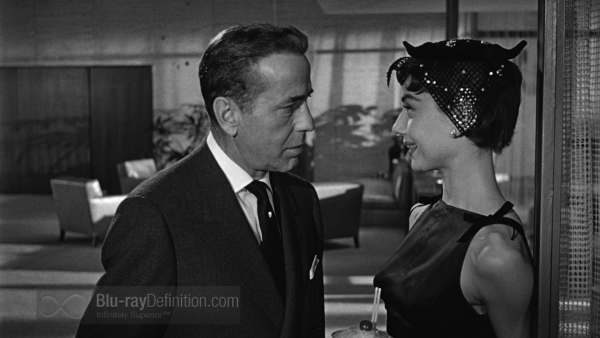 The soundtracks exhibit the obvious progression in audio quality with boxiness in the earliest film Sabrina and a decent if noticeably compressed version in Breakfast at Tiffany's. Despite the designation of surround sound in the lossless versions, the two earlier films sound like matrixed mono or stereo while the latest is clearly from a stereo master.
Supplemental Materials
[Rating:4/5]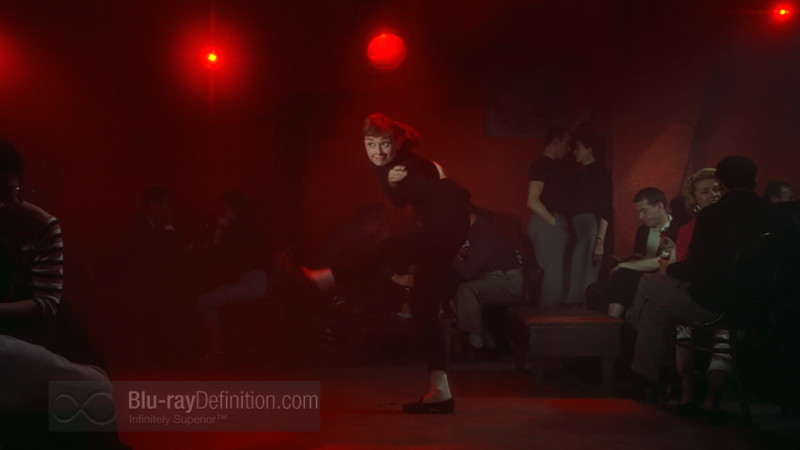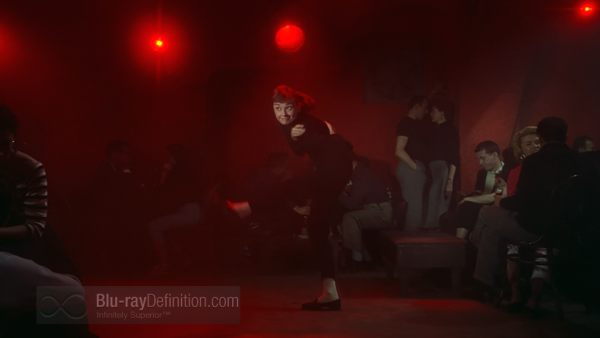 Sabrina:
Audrey Hepburn: Fashion Icon (17:35) (English Dolby Digital Stereo 48k/16b):  A multiple input featurette into the AH mystique.
Sabrina's World (11:28) (English Dolby Digital Stereo 48k/16b):  A look into the life and scenery of the "Gold Coast" of Long Island.
Supporting Sabrina (16:35) (English Dolby Digital Stereo 48k/16b):  An essay into the supporting cast of this film.
Behind the Gates: Camera (5:11) (English Dolby Digital Stereo 48k/16b): A behind-the-doors view of the cameras that shot the Paramount films.
Funny Face:
Kay Thompson: Think Pink! (26:37) (English Dolby Digital Stereo 48k/16b): a great retrospective on the driving force in this film, better known as the creator of Eloise.
The Fashion Designer and His Muse (8:08) (English Dolby Digital Stereo 48k/16b): a brief vignette about the relationship between Audrey Hepburn and iconic fashion magnate Hubert de Givenchy.
Parisian Dreams ((7:40) (English Dolby Digital Stereo 48k/16b): The making of this movie linking its story to that of Cinderella.
This Is VistaVision (24:42) (English Dolby Digital Stereo 48k/16b): The story of how widescreen cinema was created to compete with the growing popularity of television.
Fashion Photographers Exposed (17:54) (English Dolby Digital Stereo 48k/16b):  A behind-the-scenes look at the business of creating fashion photos, using Funny Face as the inspiration.
Theatrical Trailer
Breakfast at Tiffany's:
Basically, the same bonus material as the 2011 50th anniversary reissue:
Audio Commentary by the film's producer Richard Shepherd
A Go-lightly Gathering:  (20:26) (English Dolby Digital Stereo 48k/16b): a recreation of the epic cocktail party with many of the original cast members.
Henry Mancini: More Than Music (20:57) (English Dolby Digital Stereo 48k/16b): A musical biography of the film's composer as told through friends and family
Mr. Yunioshi: An Asian Perspective (17:30) (English Dolby Digital Stereo 48k/16b): A number of Asian-Americans involved in media weigh in on the unflattering picture painted by Mickey Rooney's character.
Breakfast at Tiffany's: The Making of a Classic (16:13) (English Dolby Digital Stereo 48k/16b): A brief featurette with producer Shepherd, director Edwards, and others involved in the film.
It's So Audrey! A Style Icon (8:15) (English Dolby Digital Stereo 48k/16b): Fashion industry folks and others involved in the film weigh in on the Hepburn mystique.
Behind the Gates: The Tour (4:33) (English Dolby Digital Stereo 48k/16b): A brief guided tour of the Paramount Pictures lot.
Brilliance in a Blue Box (6:03) (English Dolby Digital Stereo 48k/16b): the history of Tiffany's store related by employees and jewelry experts.
Audrey's Letter to Tiffany (2:29) (English Dolby Digital Stereo 48k/16b): John Loring, design director of Tiffany & Co. relates the story of a letter that Audrey wrote as the preface for the book that Loring was preparing on the company's 150th anniversary.
Galleries
Theatrical Trailer
The Definitive Word
Overall:
[Rating:4/5]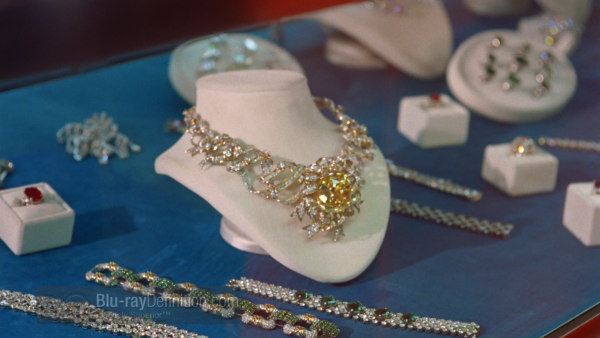 The Audrey Hepburn legend infuses her films two decades after her terribly premature death. The Audrey Hepburn Collection tracks her progress as an actor but also highlights her versatility, moving from comedy to comedy-drama to song and dance. There have been few actors who have galvanized the camera like Hepburn and, even when you mute the soundtrack, there remains the visual impact that Audrey brings to the screen.  The three films included, along with their bonuses, are available separately but why bother when you can get them all at a bargain price. The Audrey Hepburn Collection makes a strong case for just watching her perform and provide hours of sheer eye candy. An easy recommendation for those who love films for their own sake.
Additional Screen Captures
[amazon-product]B00KVSCJ78[/amazon-product]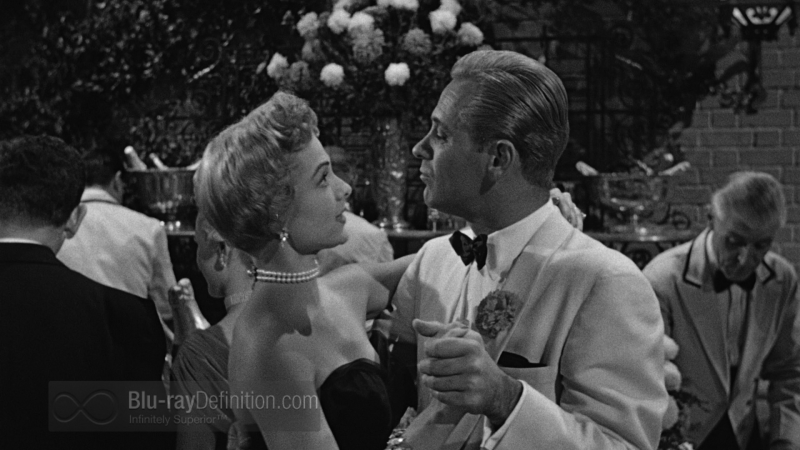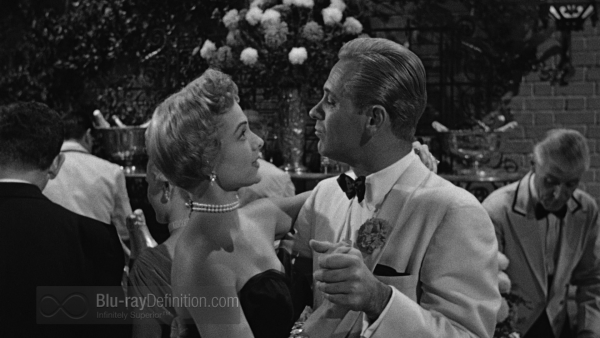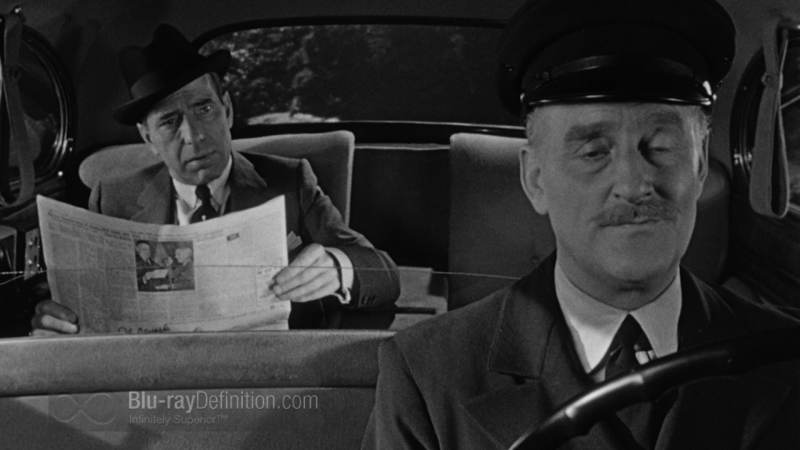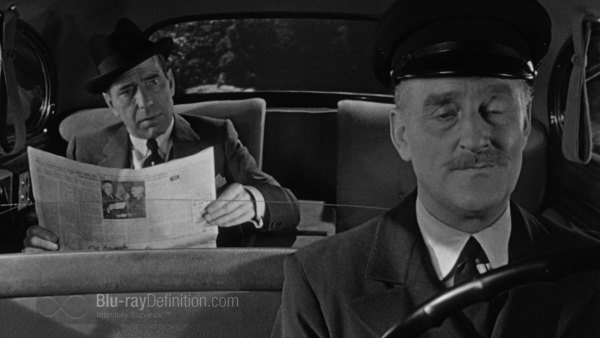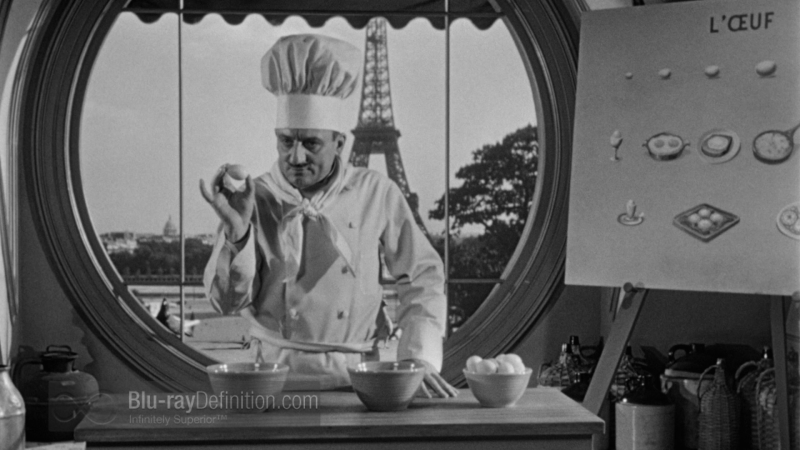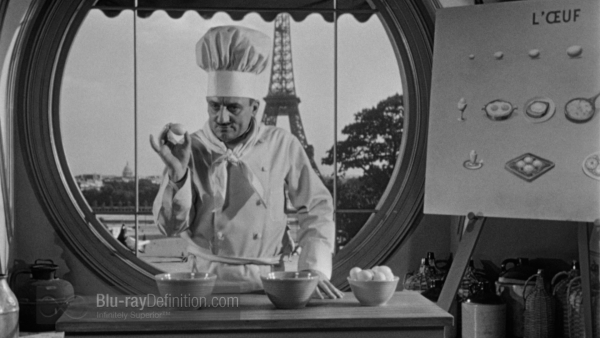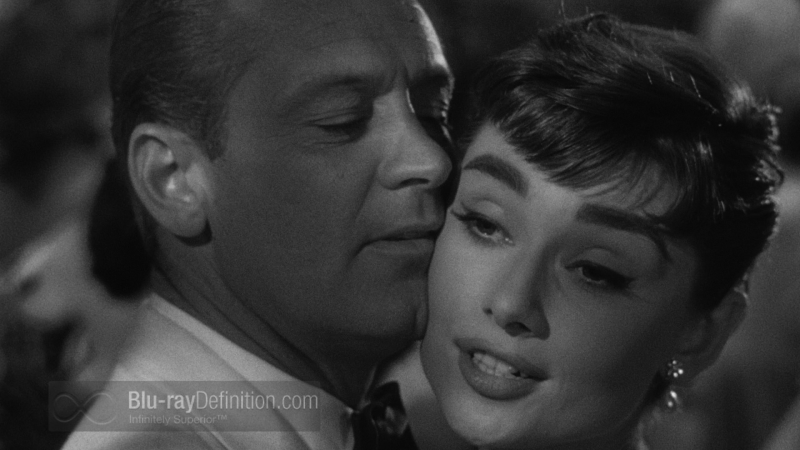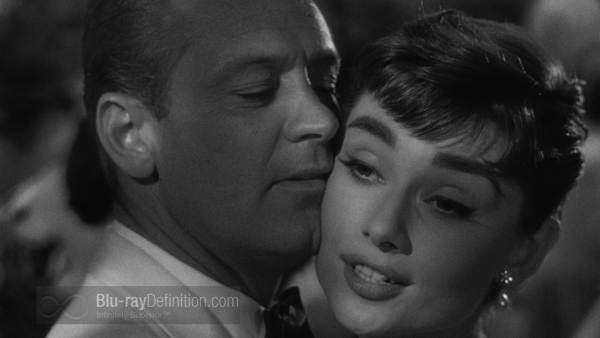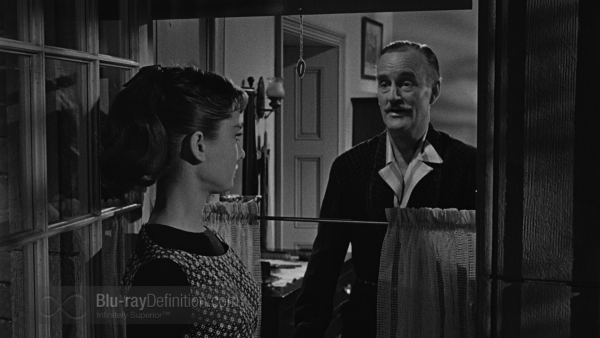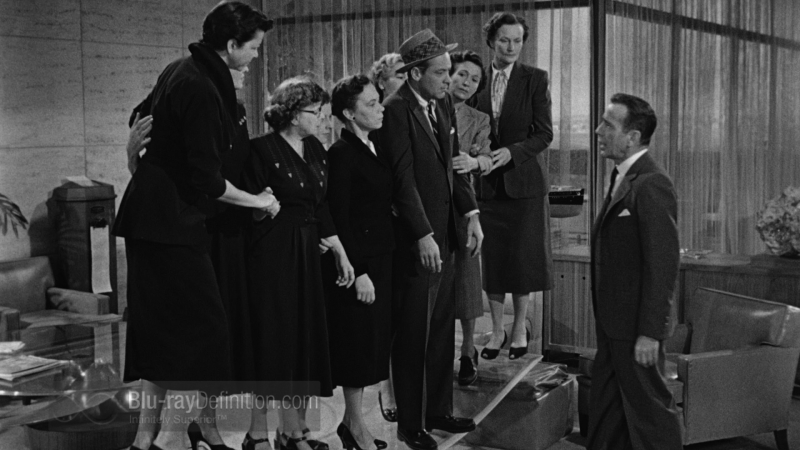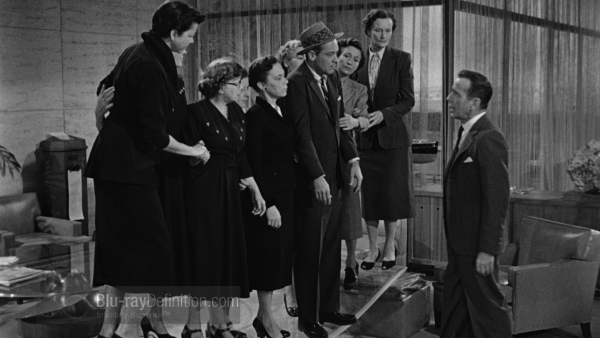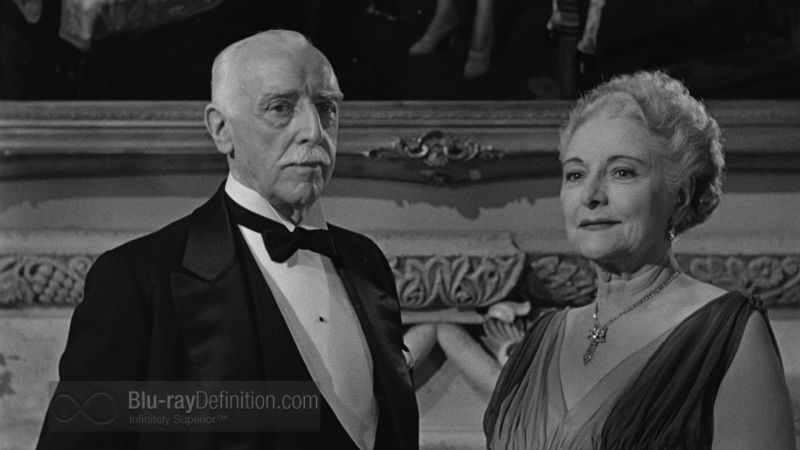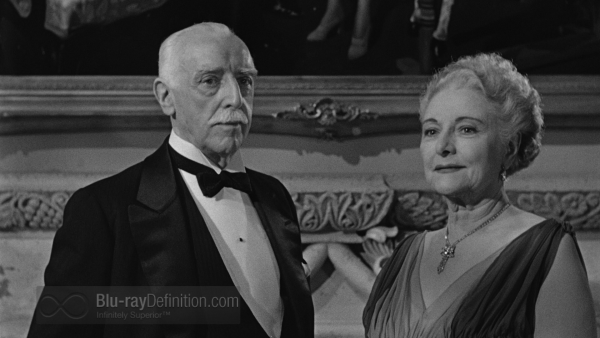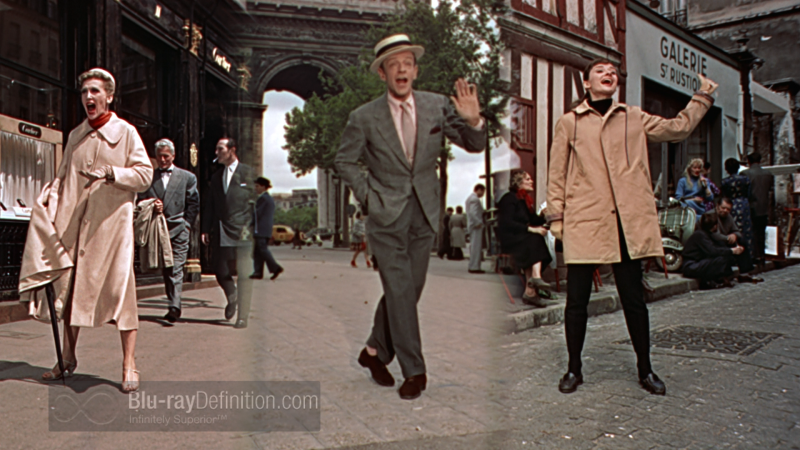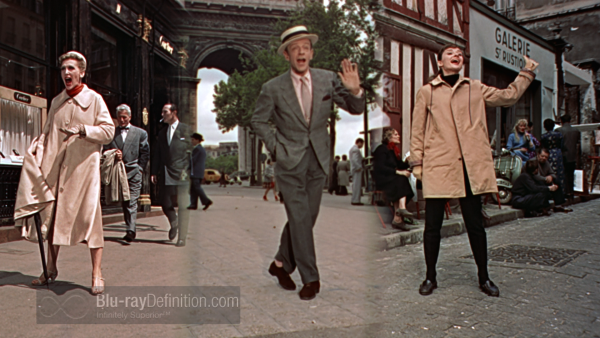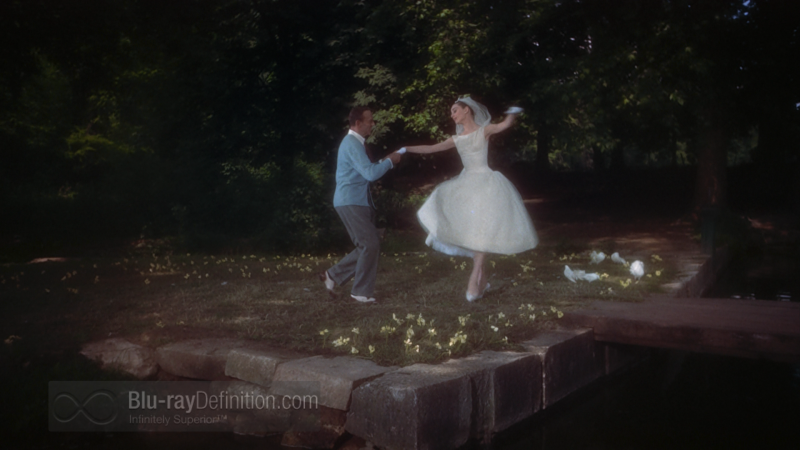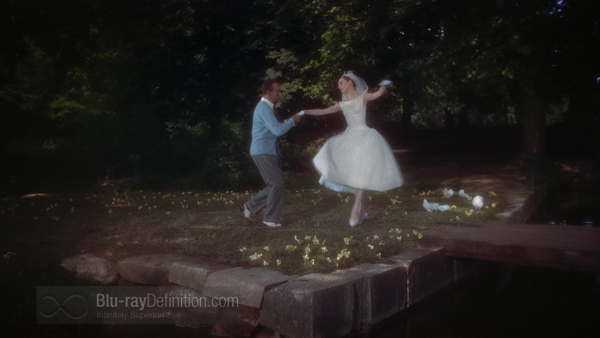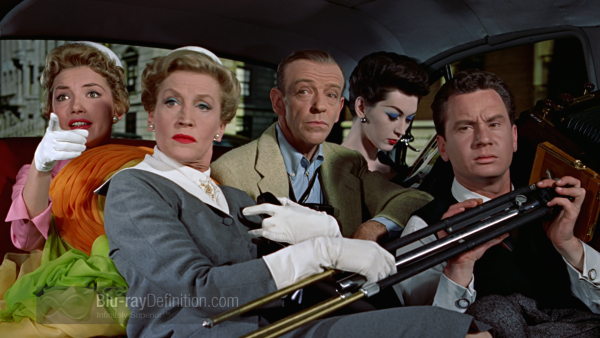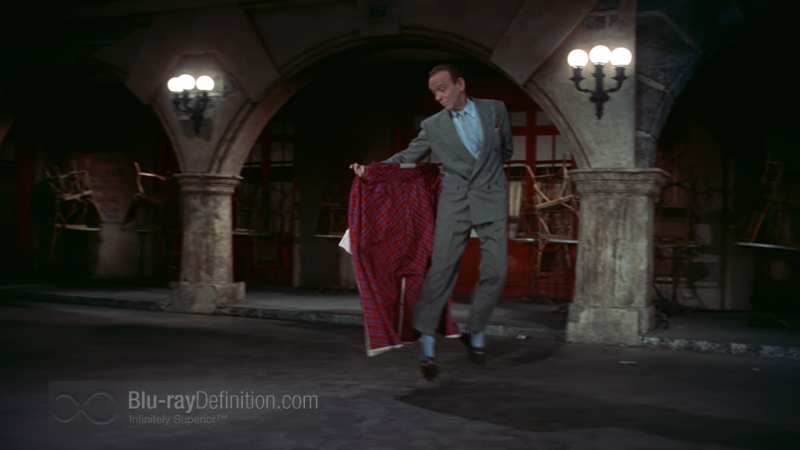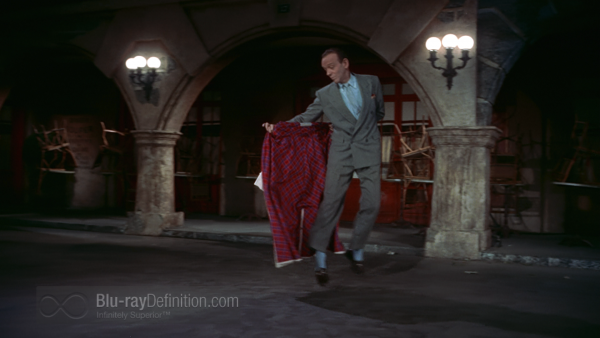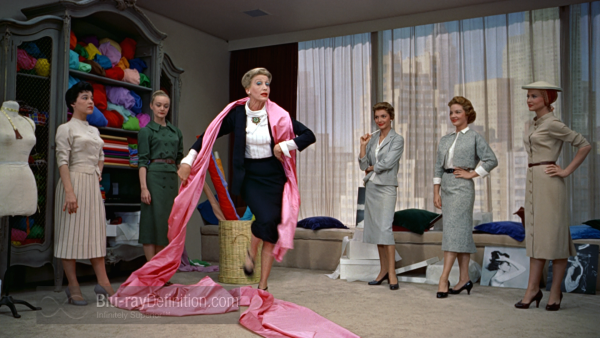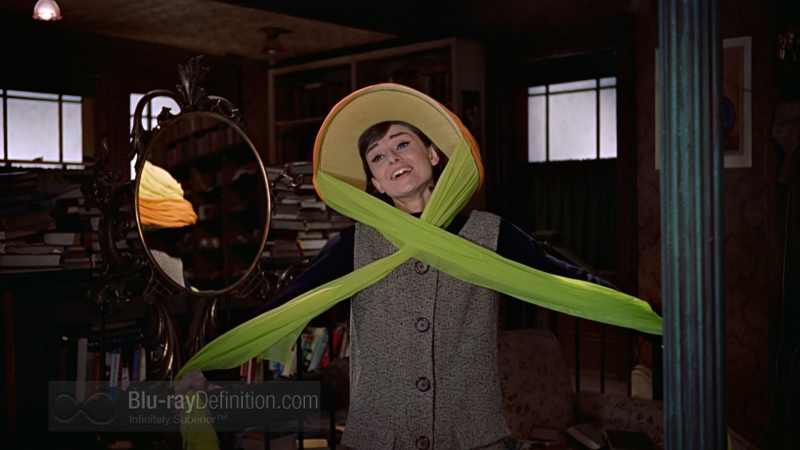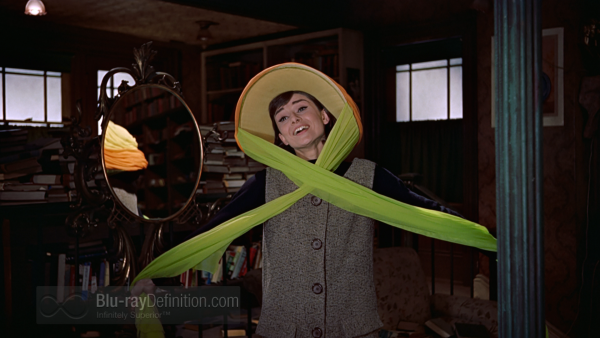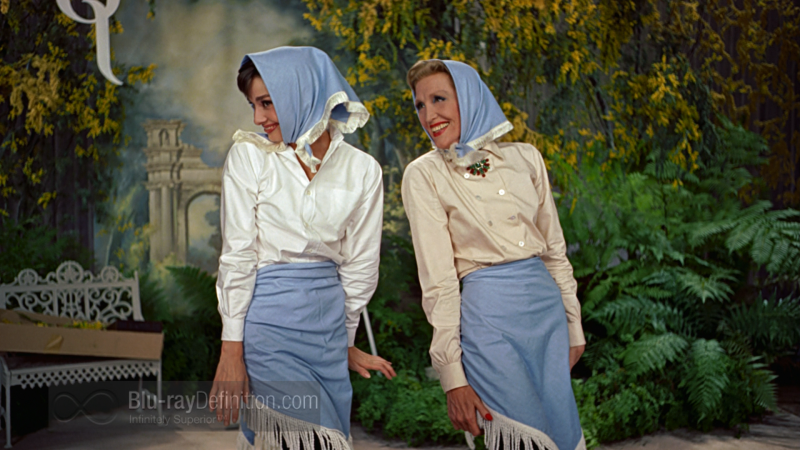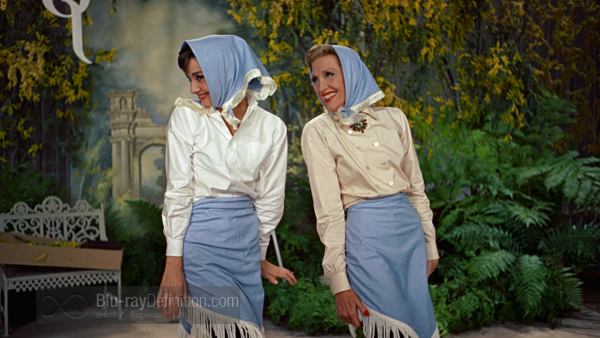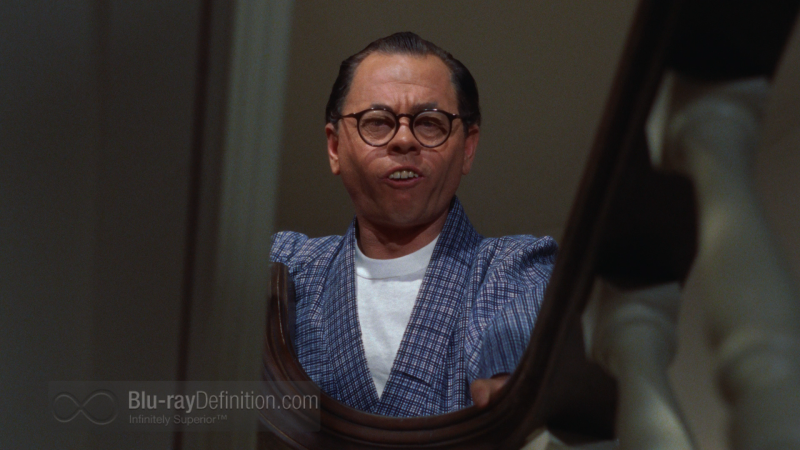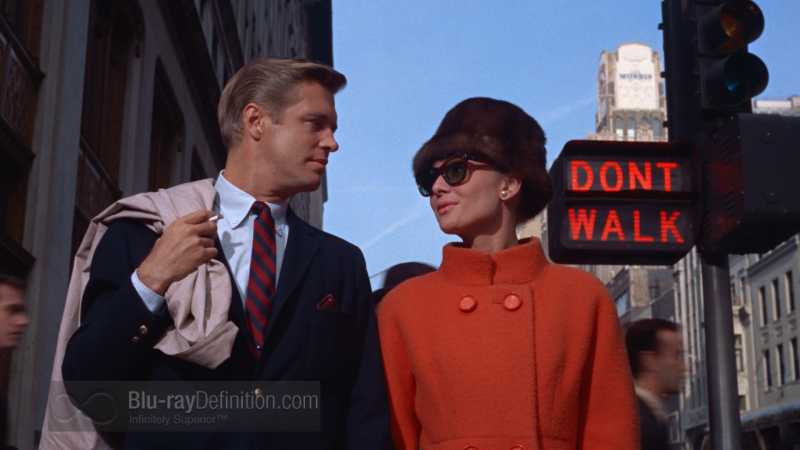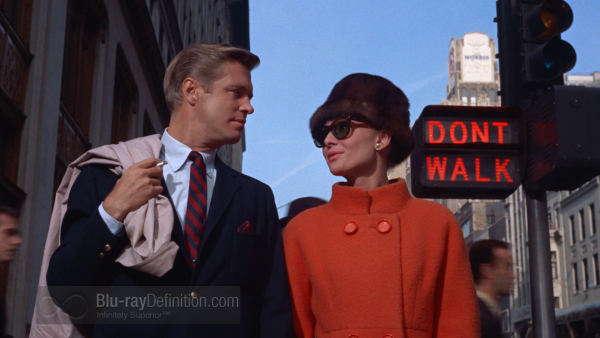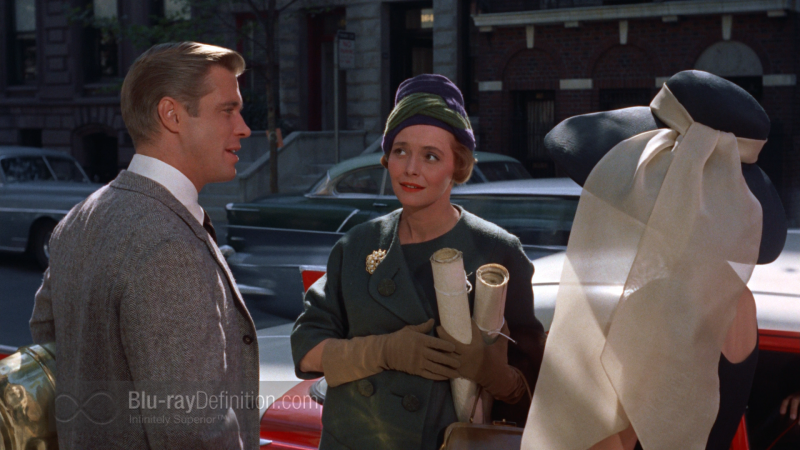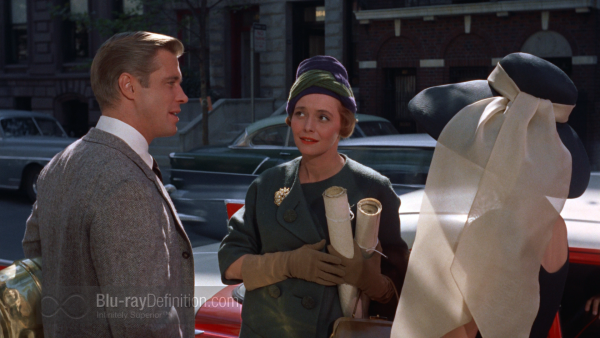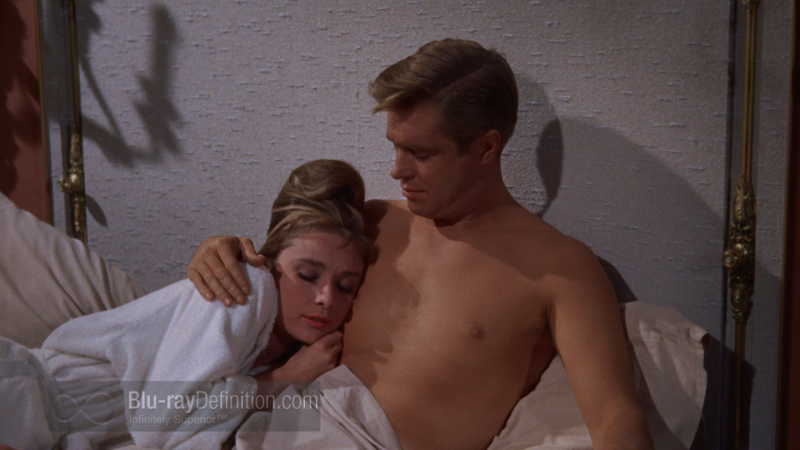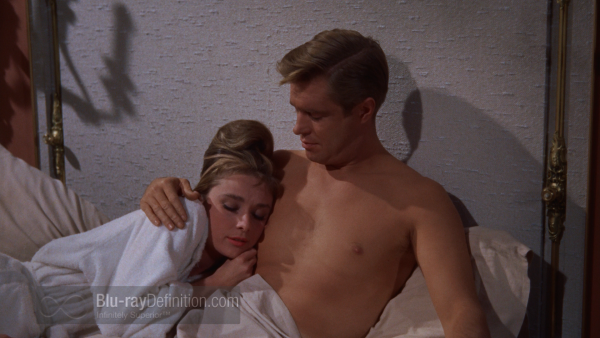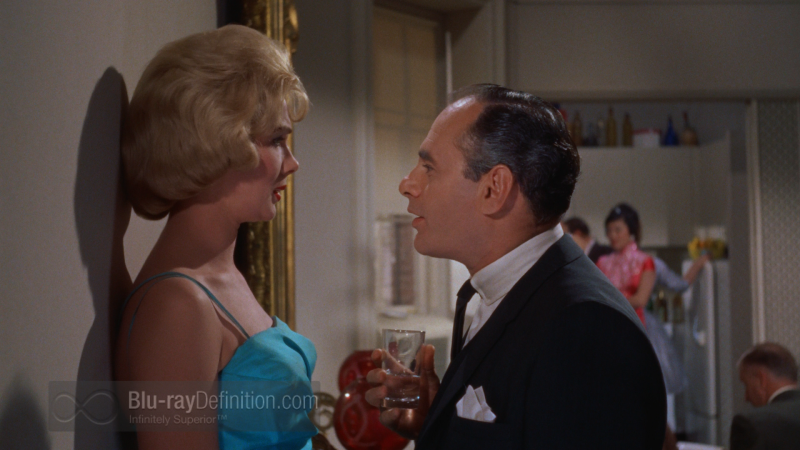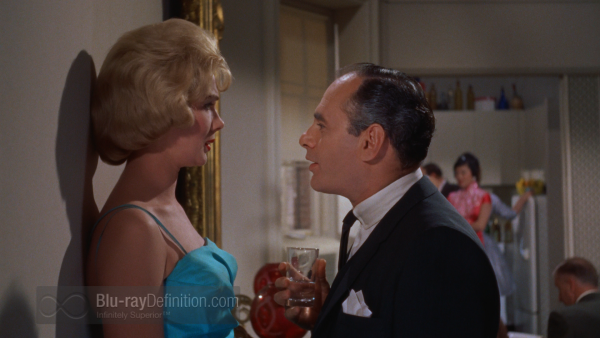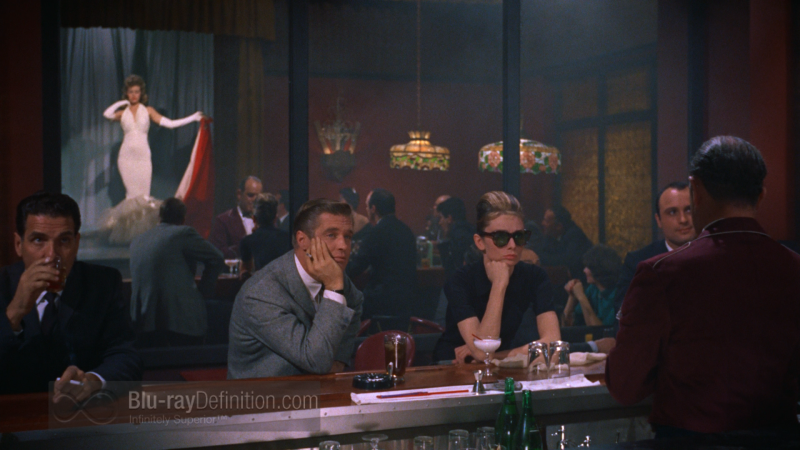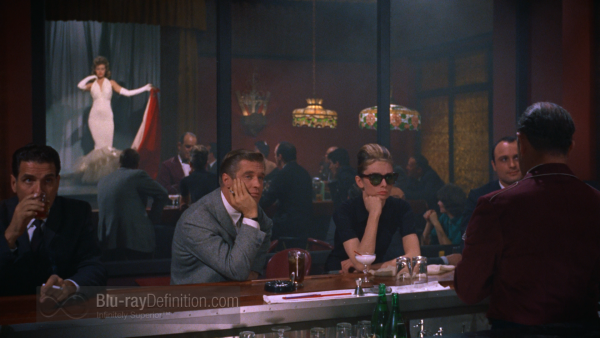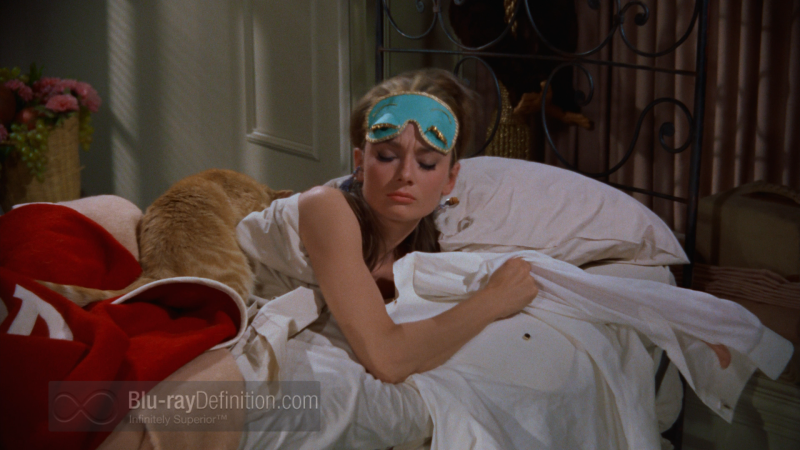 [amazon-product]B00KVSCJ78[/amazon-product]