A vigorously paced second installment of a three part series adapted from the work of J.R.R. Tolkien and meant to be a prequel to The Lord of the Rings. In other words this is director Peter Jackson's second in what will eventually be known as The Hobbit trilogy. For the purists out there, be warned Jackson takes plenty of liberties with the source material.
Full disclosure, I was not impressed with The Lord of the Rings and couldn't stay awake long enough to get through the first one. That being said I expected this to be an equally yawn inducing waste of time. I'm still shocked that I not only stayed awake to watch it, but was eager to do so. The Desolation of Smaug was full of surprises.
Hobbit Bilbo Baggins (Martin Freeman) teams up with Middle Earth dwarves on a journey to recover the riches of their mountain kingdom. But before they can reclaim wealth beyond their wildest dreams they must overcome one gigantic obstacle — a fire breathing dragon named Smaug. The mountain and its riches are fiercely guarded by a greedy, egotistic dragon smugly voiced by Sherlock's' Benedict Cumberbatch. As a fan of the BBC series Sherlock in which both Freeman and Cumberbatch star, seeing these two square off as the Hobbit and the dragon made me feel like I was watching a battle between Watson and Sherlock in an alternate universe. It was awesome (and perhaps my favorite scene in the movie).
Martin Freeman did for the hobbit role what Elijah Wood couldn't. Freeman played his character with a methodical seriousness that was enticing to watch. He wasn't annoying or oddly creepy about his precious ring. He handles his magical treasure thoughtfully, not just obsessively. This builds a credible foundation for the fixation we know is coming in future installments. Freeman brings a charisma to the screen that makes him a watchable actor regardless of the role. It's that charm that made The Hobbit a movie I didn't have to choke down.  Despite the supporting cast, he carried this movie. None of the other dwarves made an impression neither as individuals nor as a group. Sure they had speaking roles, but somehow they all felt more like background material.
There were a few cast members who stood out above the rest. Gandalf, the wizard that looked like he'd stepped off the pages of a Harry Potter novel was well played by Ian McKellen (X-Men). Evangeline Lilly (Lost; Real Steel) was radiant as Tauriel the charming master archer and woodland elf who finds herself in an interspecies love triangle. The Bard archer portrayed by Luke Evans was also noteworthy.
And then there was elf prince Legolas played by Orlando Bloom (Pirates of the Caribbean; The Lord of the Rings). Bloom was so immersed in character he wasn't instantly identifiable. With his blue eyes, long blond hair and elvish attributes the famous actor hid in plain sight. The transformation was remarkable and well worth seeing.
Luckily you don't have to hear every word to figure out what's going on. The thick accents accompanied with the realm's dialect made the dialogue difficult to make out at times. It is a long movie so be prepared. However if you forget to pause it on your way to the bathroom, don't worry, you won't miss anything you can't eventually figure out.
In general there was an abundance of CGI characters that were too computer looking for my taste. It reeked of massive post production and green screen scenes. Most of the complicated fight scenes felt too contrived and it was tough to feel emotionally attached to the battle of computer graphics. As a whole there was no particular emotional investment in the film. In terms of characters, it's a what you see is what you get type of movie.
Video Quality
[Rating:4.5/5]
Director Peter Jackson and cinematographer Andrew Lesnie use color and tone to shape the film's presence and effect on its audience. The Hobbit: The Desolation of Smaug is brought to us in a 1080p AVC encoded format. Costume design and the intricate make-up used to transform an actor into a character are just a few of the well documented subtleties in this film. Rich with texture that will overwhelm the senses, from the gold filled treasure room to the icy water in Laketown your eyes will not be disappointed. Contrast comes off well as does the stunning clarity.
Audio Quality
[Rating:5/5]
The Hobbit is presented in DTS-HD Master Audio 7.1 surround sound. Though the dialect itself makes some of the words difficult to discern, it is through no fault of the audio itself. Dialogue is clean and well preserved throughout the film. This soundtrack gives the surround sound a workout, utilizing the rear speakers when appropriate for the film. From the epic battle scenes, to the quiet of the treasure room and the hissing of the spiders spinning webs around their dinner the audio pleases the ears and sends shivers down the spine.
Special Features
[Rating:3/5]
Peter Jackson Invites You To The Set

: goes over the cast and crews routines, their lunch breaks, who they hang out with, the challenges that being in costume for too many hours can present, etc. This comes in two parts, "In the Company of The Hobbit" and "All In A Day's Work."
I See Fire Music Video
Live Event In the Cutting Room: Director Peter Jackson answers fan questions and tours production facilities from an archived version of a March 2013 worldwide live event.

Production Videos:

(Introduction to Pick-Ups Shooting, Recap of Pick-Ups Part 1, Recap of Pick-Ups Part 2, and Music Scoring) all of which go over the additional filming required, post production and the music scoring done by composer Howard Shore and an orchestra.
Trailers: theatrical trailers, extended edition trailer, and game trailers.
Aurora Snow Says
Overall:
[Rating:4/5]
Better than I'd ever imagined it could be, but that statement must be taken with a grain of salt. My expectations were extraordinarily low. The film is long, and much like the first one the goal is for the dwarves to reach the mountain. The cast did a decent job with the material they were given, the visual effects while too heavy on the CGI were still commendable and seeing it all come together in high definition on Blu-ray made it worth watching. I think fans of The Hobbit series will be pleased with this and for those of you who detested the Lord of the Rings, rest assured this comes at a much swifter pace. However it wasn't riveting enough to make me forget just how terribly long of a movie it is.
More Screen Captures
[amazon-product]B00ISJS48U[/amazon-product]
[amazon-product]B00HWWUQYY[/amazon-product]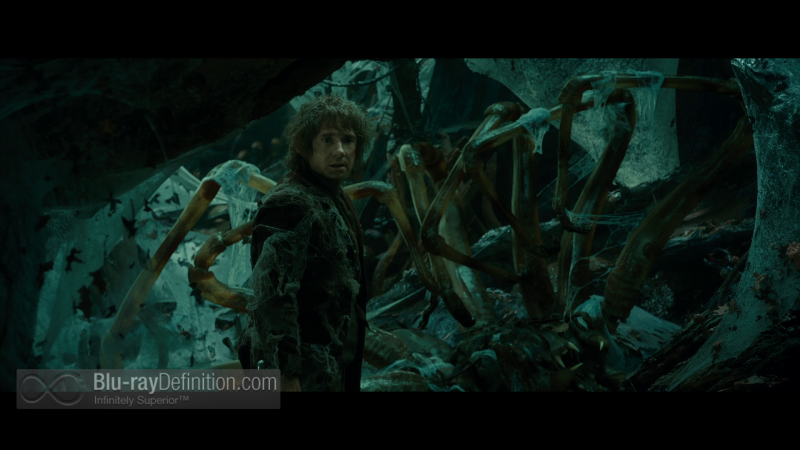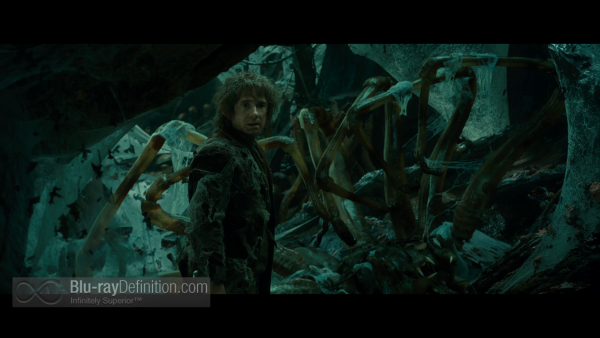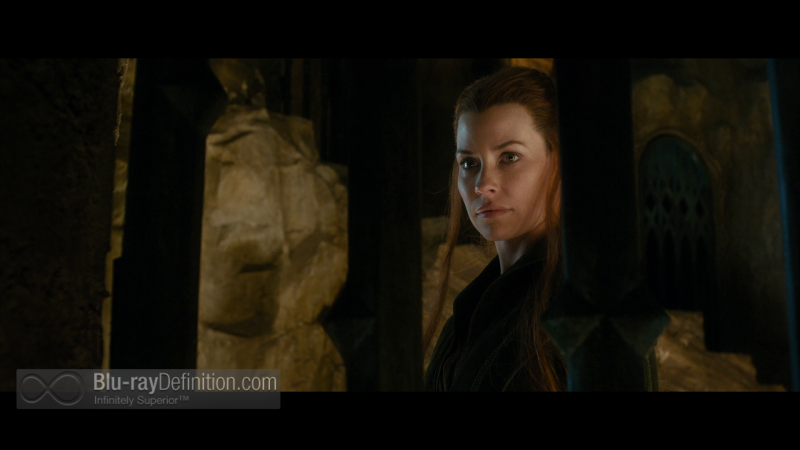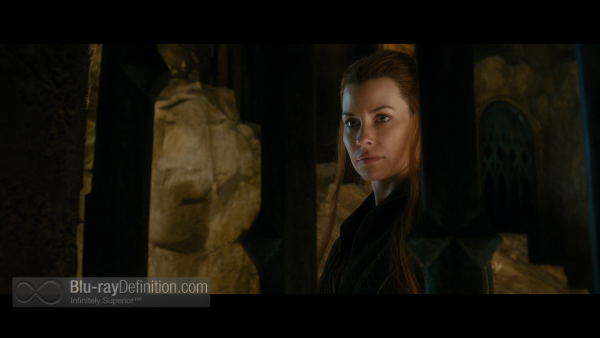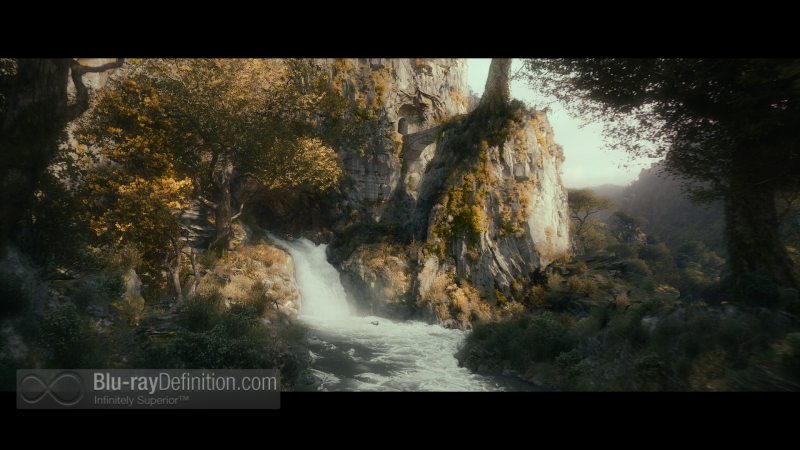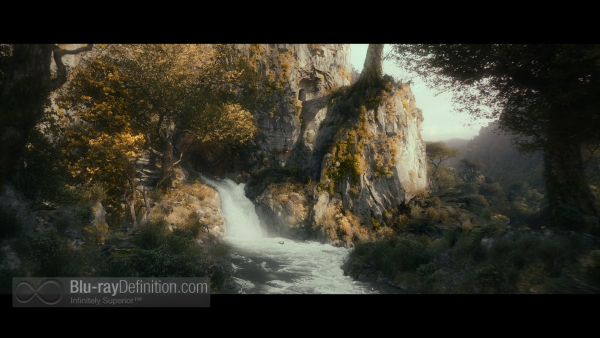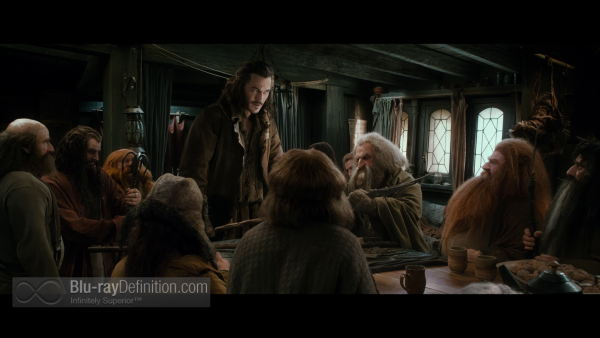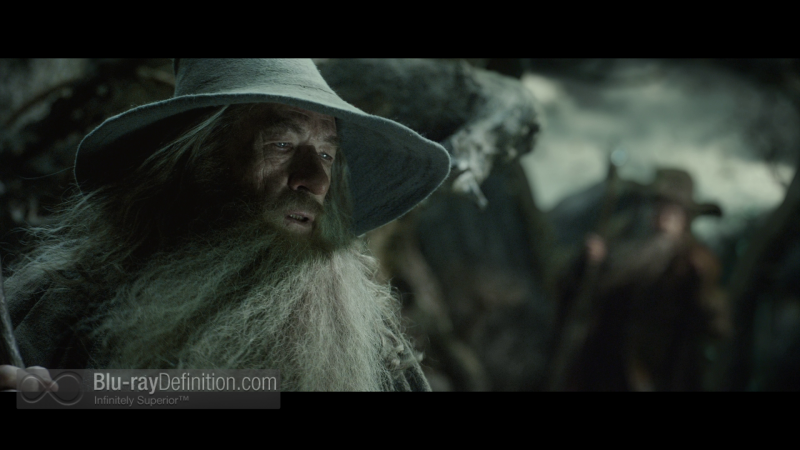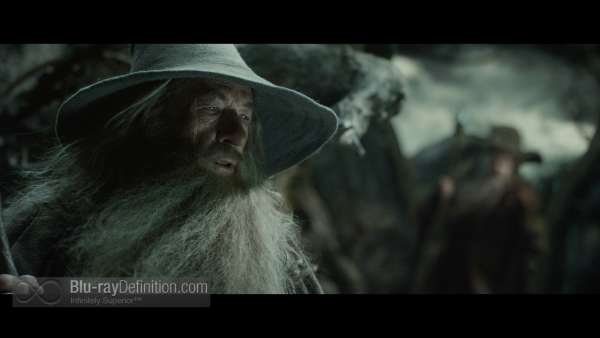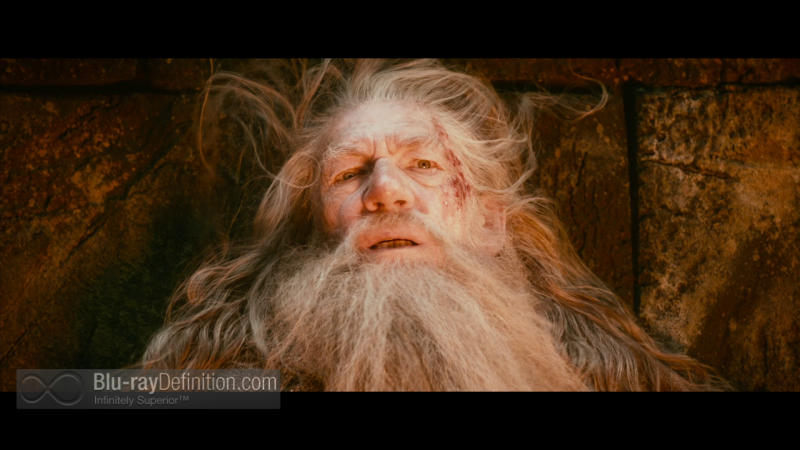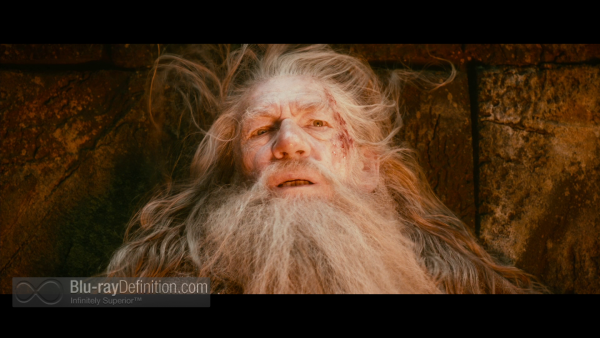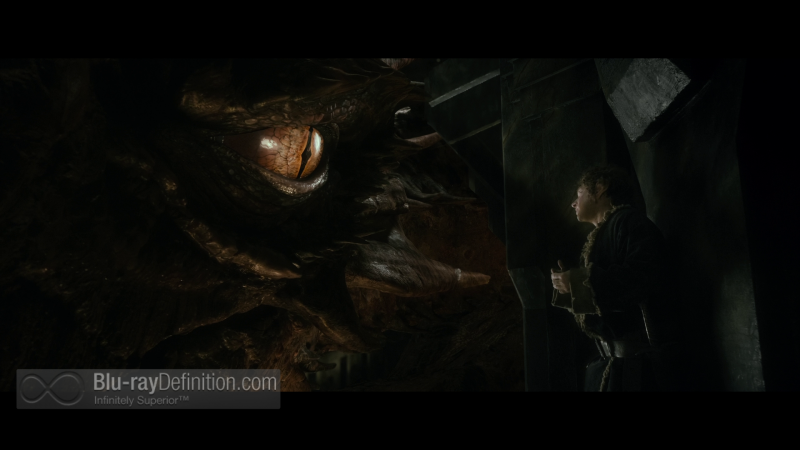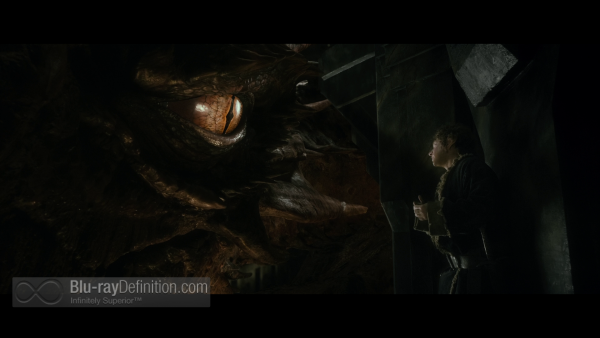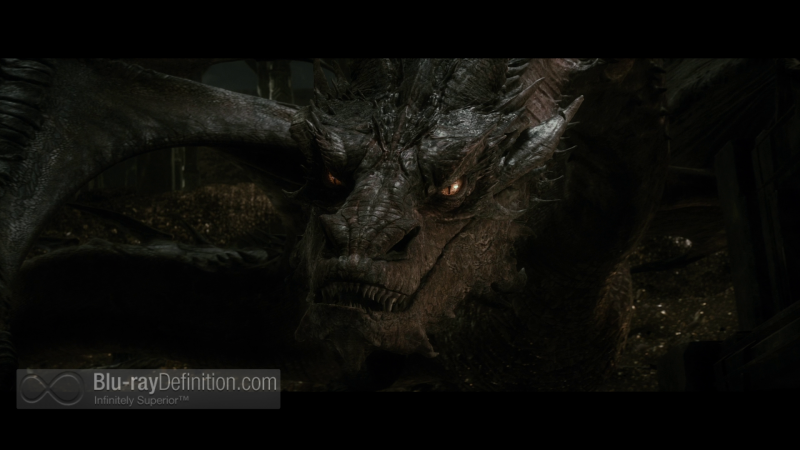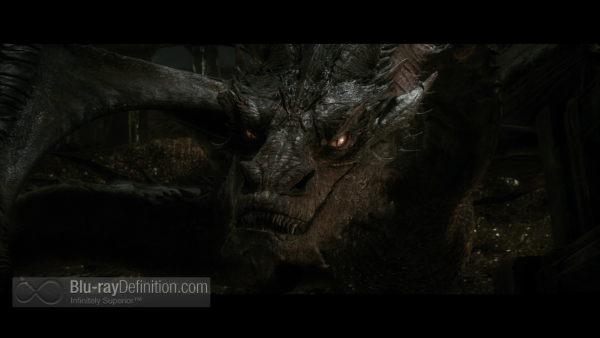 [amazon-product]B00ISJS48U[/amazon-product]
[amazon-product]B00HWWUQYY[/amazon-product]