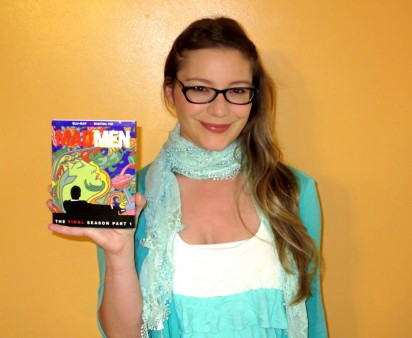 Why is Don Draper (Jon Hamm, Million Dollar Arm) so captivating, even though he is such an asshole? He is at times completely unlikable, yet viewers are tuning in primarily to see him. I have a theory. He is the ultimate man's man. The cool guy. We watch Don Draper because he has incredible powers of persuasion over business associates and over women. He has a way with words that could talk someone off a ledge… or onto one.
We watch because he is marketing artist. The man who seems to have everything, and yet his past and character flaws prevent him from obtaining something that should be so easily obtained for someone like Don… HAPPINESS. We have watched for six and a half seasons as the incredible Don Draper squanders his God-given gifts and sabotages his happiness. Though it may seem like he possesses the ultimate freedom (to get things done, to create, to have sex) he is actually just a prisoner of his past.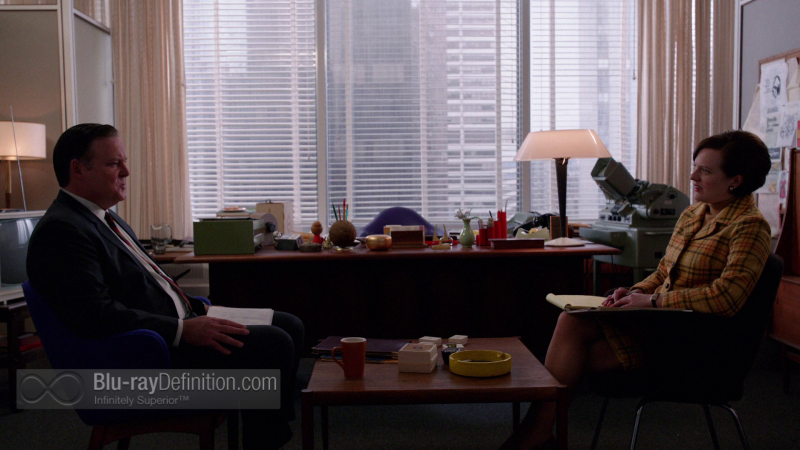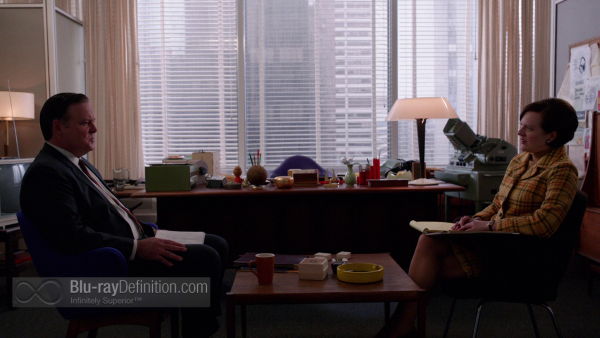 A man doomed to repeat his mistakes because he is haunted by his former life.  Then at the end of season 6 something incredible happened. Don Draper hit professional rock bottom, and started real changes. He even revealed a bit of his past to his children, offering them a glimpse of his former (secret) life in the form of a whorehouse. Perhaps he was finally on the road to something better, you know, something that resembles happiness, or at the very least an escape from his ghosts.
In season 7 Don is a broken man, having finally destroyed many of the positive aspects of his life. But this new Don, he is interested in rebuilding. New Don isn't afraid to pave new roads all in the name of a fresh start. Just as America is entering a whole new era, so is Don Draper.
Once again actual history is used as a backdrop on the show, this time with the moon landing uniting everyone in cosmic patriotism. It's 1969. People are marching and rioting for their rights as individuals and as a democracy. Young men were drafted for Vietnam and Richard Nixon became the 37th president. It was a time of civil unrest and discordance.
It's in this year that Don Draper endures yet another failed marriage while fighting for his place in the agency. He's got to pull himself up by the bootstraps and work from the bottom up. This simultaneously solves and creates plenty of entertaining problems. Hamm plays the dapper Don to a "T." As usual with this series the Don we love to loathe and cheer for is crafted in part by the stories of his surrounding peers.
Meghan (Jessica Paré, Hot Tub Time Machine) is off seeking her independence, making her way in the world not as Don's wife but as a woman with a name to make. In her own way Peggy Olsen (Elisabeth Moss, The One I Love) is attempting to do the same. By fighting tooth and nail to be recognized for her work in the agency, Peggy stubbornly wants to be seen as an equal. But that same fierce dedication to her work has created a void of loneliness in her life. Much like Don, Peggy struggles to find her own happiness this season. Joan (Christina Hendricks, Drive), on the other hand, simply accepts the male dominated world around her manipulating it to her satisfaction, a strategy that sends her straight to the upper levels with an office in accounts. Don's ex-wife Betty (January Jones, X-Men: First Class) however is just now realizing the limits of being married to a public figure; her opinions are not to be heard at parties unless they concern the food. It's a tough yet promising time to be a woman.
Roger Sterling (John Slattery, The Adjustment Bureau) is experimenting with his spirituality and the intoxicating substances that help him achieve it. Roger is increasingly becoming a man who plays harder than he works. And yet he remains an ever likeable character. Meanwhile his daughter decides to take a page out of her dad's playbook and abandons her family for a hippie commune.
Much like the times it reflects, the ad agency is a rapidly changing environment this season. Positions change, demotions, promotions, racial tensions and loss plague the partners. There's a new frenetic energy in the office, caused not by a person, but by the introduction of a machine. A giant computer now infiltrates the agency, and while some welcome the changes this causes others rebel against them. One major player meets his demise this season, while another is driven crazy – literally.
VIDEO QUALITY
[Rating:4.5/5]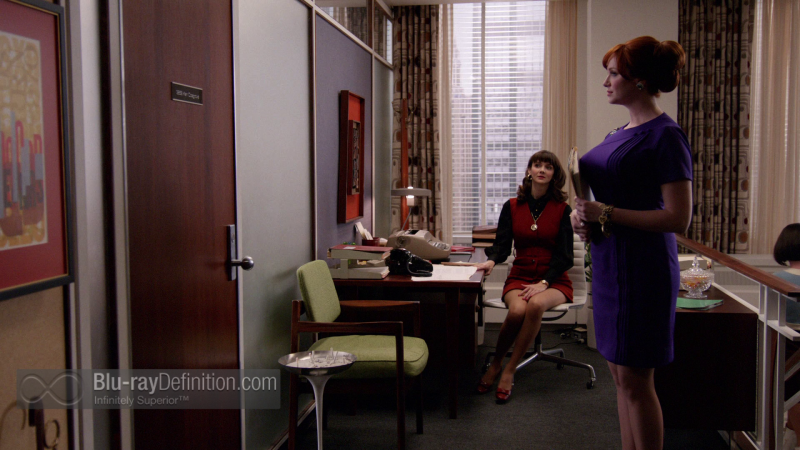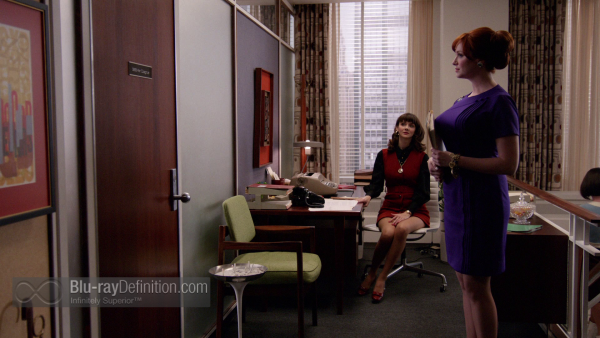 In an AVC encoded 1080p transfer in 1.78:1 the first half of Mad Men's seventh season looks fabulous. Fine details pop off the screen with exquisite detail. From the stylized and dated wardrobe, to the pieces of furniture that decorate our character's homes there's no mistaking what year it is. This obsession and attention to detail pays off, especially in the close ups. The colors of 1969 are bold, bright and eye catching, and it's easy to see what the 70s will look like. The coloring and contrast easily reflect the mood of the era here. Nicely contrasted, with solid blacks and well balanced whites. Overall a beautiful presentation.
AUDIO QUALITY
[Rating:5/5]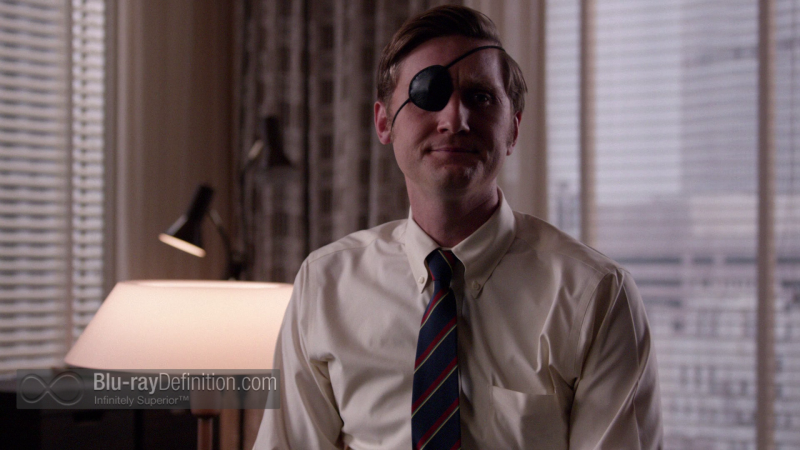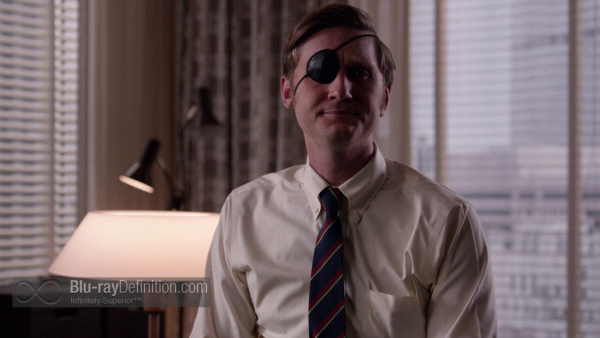 Presented with a DTS-HD Master Audio 5.1 Mad Men sounds just as one expects it too. Dialogue is consistently clean and clearly presented. There are plenty of natural audible shifts from the ambient tempo, to a particularly poignant scene, to the musical numbers. The oft-used rear channel speakers contribute to the immersive quality of this soundtrack. Whether it's a wild party at Meghan's Hollywood home or the hustle and bustle from the streets of New York, the sounds will transport you to a forgotten era. An era when people didn't wear seatbelts and didn't think twice about driving intoxicated. It was a less cautionary time, some might say these are the sounds of freedom but others might say these are the whispers of change.
SPECIAL FEATURES
[Rating:3/5]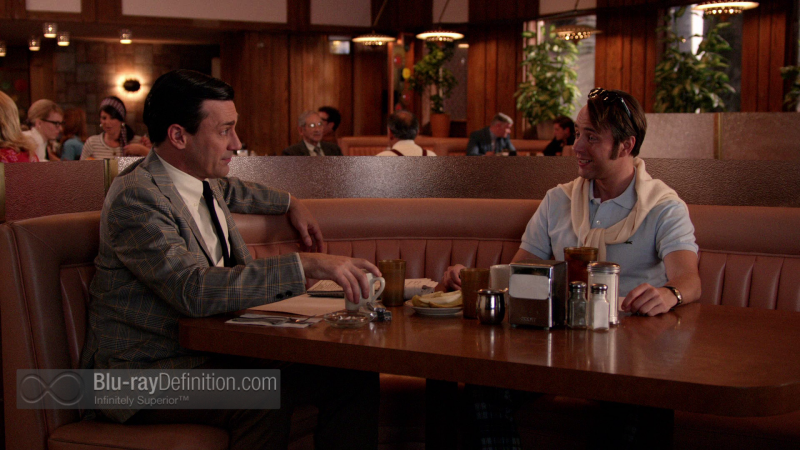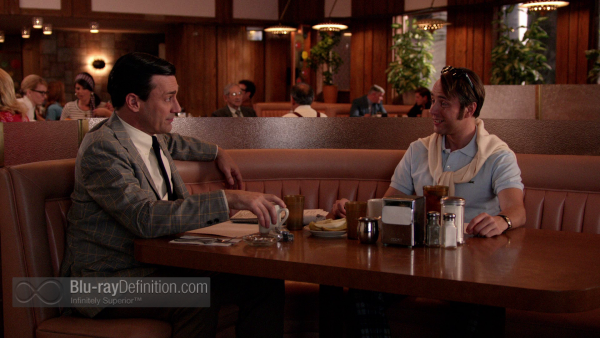 DISC ONE:
Audio Commentaries:

"Time Zones" – Commentary with Matthew Weiner, Janie Bryant and Scott Hornbacher
"A Day's Work" – Commentary with Matthew Weiner, Michael Uppendahl and Jonathan Igla.
"Field Trip" — Commentary with Matthew Weiner, Heather Jeng Bladt, Carrie Audino, and Laura Schiff
"The Monolith" —  Commentary with Matthew Weiner, Erin Levy, and Dan Bishop

 Technology:1969 —  An interactive gallery featuring 1969 technology in all its splendid glory. It's astonishing to see how far we've come with the size of our tech!
Gay Rights —  A timeline of fun facts about gay rights history with commentary from SFSU Professor Nan Alamilla Boyd.
The Best Things in Life Are Free — An entertaining cinematic segment featuring the prowess of actor Robert Morse and his Burt Cooper character throughout the years.
Featured Trailers
DISC TWO:
Audio Commentaries:

"The Runaways" — Commentary with Matthew Weiner and Chris Manley
"The Strategy" — Commentary with Matthew Weiner, Semi Chellas and Phil Abraham
"Waterloo" — Commentary with Matthew Weiner, David Carbonara, and Chris Gay

Gay Power- a slow paced, but educational history lesson in which UNLV Professor of History Marcia Gallo, SFSU Professor Nan Alamilla Boyd, Gay Activist & Founder of Vanguard Adrian Ravarour, Attorney for Gay Activists Harold M.Weiner, as well as victims of the time, discuss what it was like to be gay in the 1960s as it pertained to the cultural shift, activists and the effects of the civil rights movement.
The Trial of The Chicago 8: Part 1 — Expert commentary accompanied by a montage of old video footage and headlines from the late 1960s. Primarily focusing on Lyndon B. Johnsons resignation and the protests that helped force it, along with the riots that continued the following year.
The Trial of The Chicago 8: Part 2 — A continuation of the previous special feature (part 1). Focuses on what happened in the streets of Chicago as a result of the activists, who were then indicted on triumphed up charges.
Aurora Snow Says
OVERALL:
[Rating:4.5/5]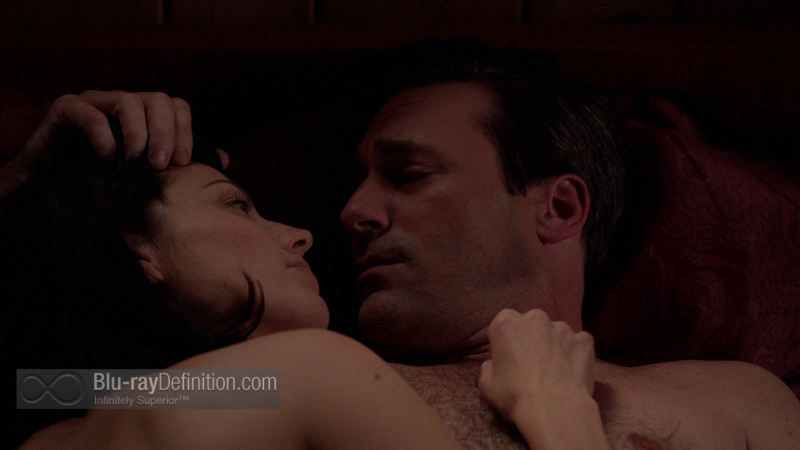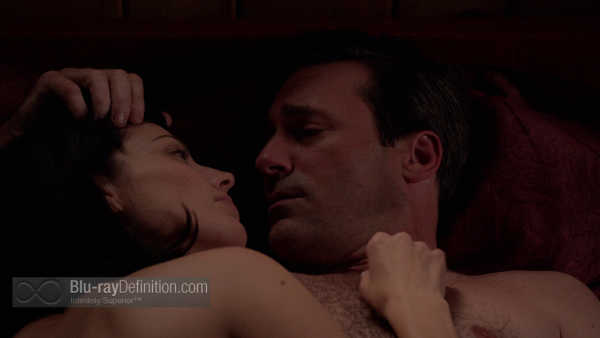 The talented cast of Mad Men, coupled with cleverly written episodes and well directed complex themes about the times makes this a season to own. Nowhere is the evolution of Don Draper clearer than in this seventh season. He is, after all, the reason most of us watch.
More Screen Captures
[amazon-product]B00M6X9ZS2[/amazon-product]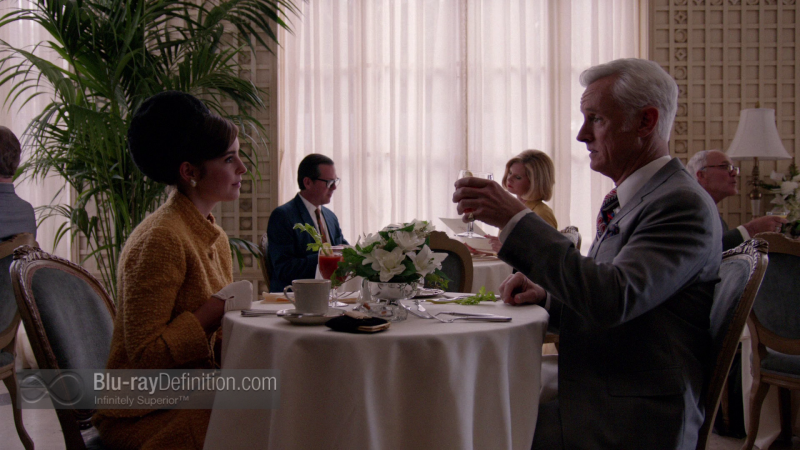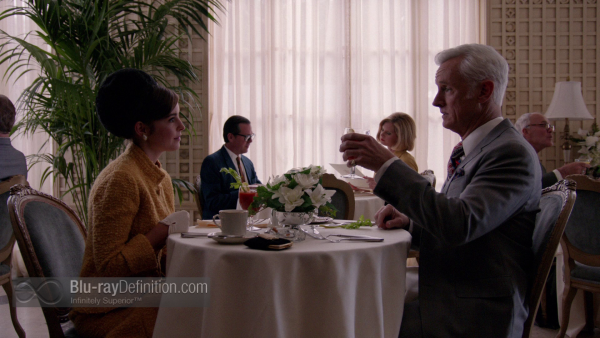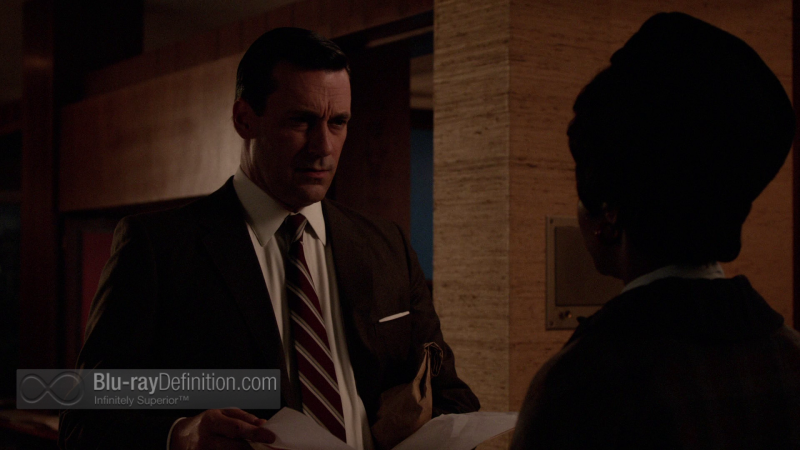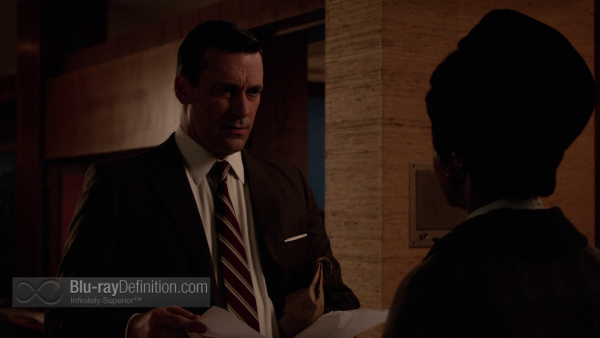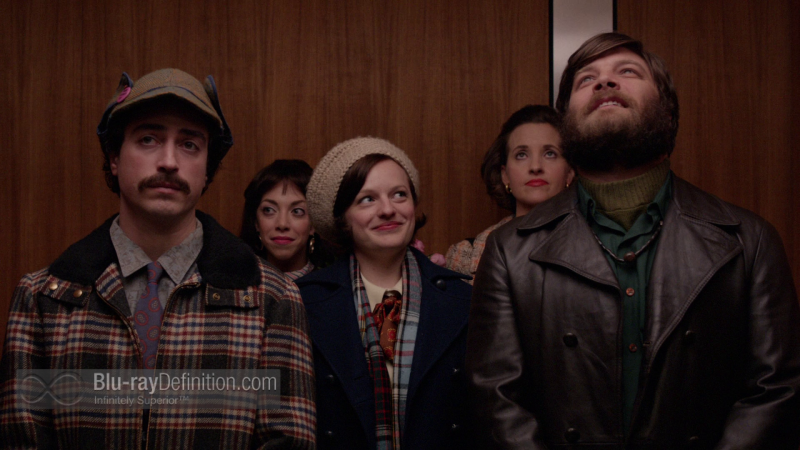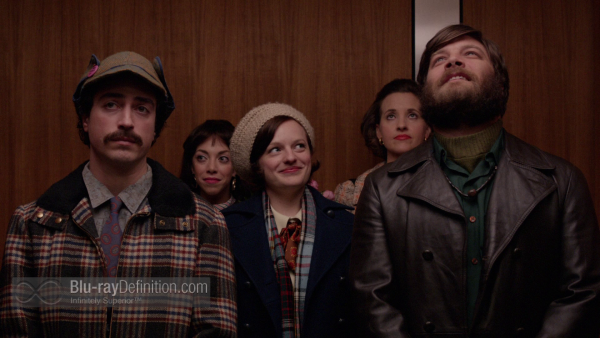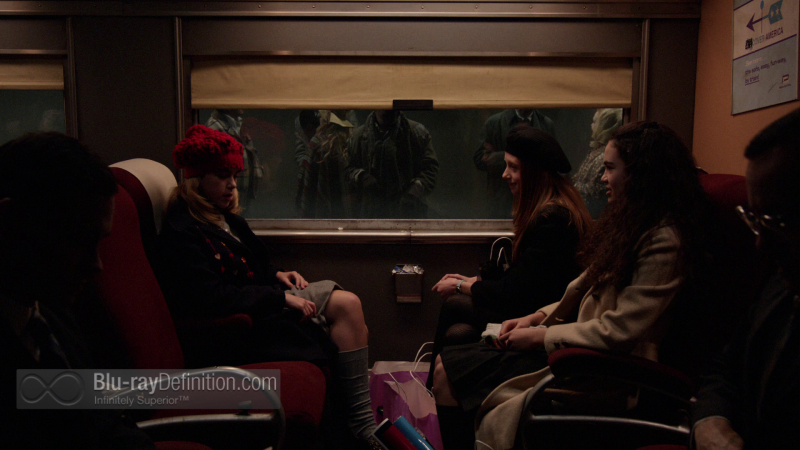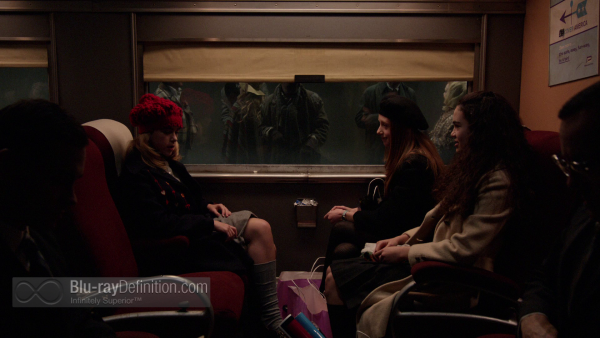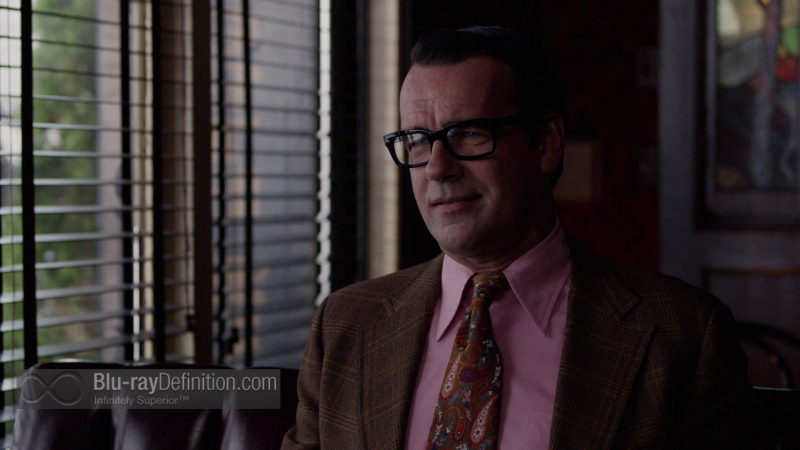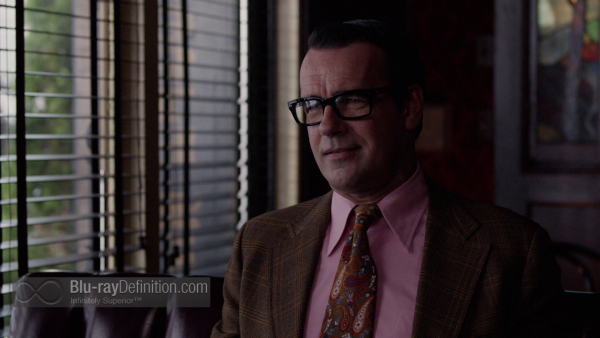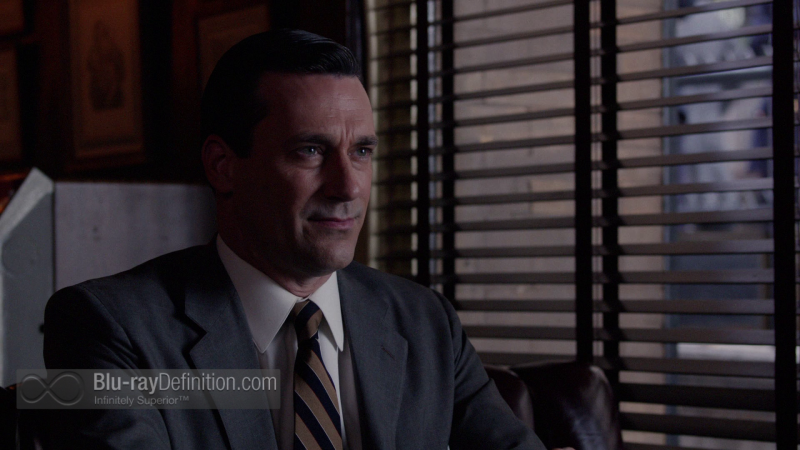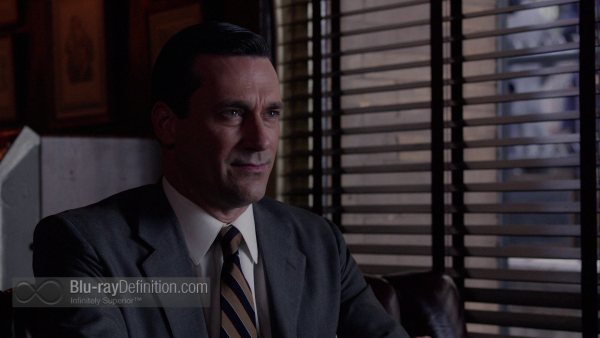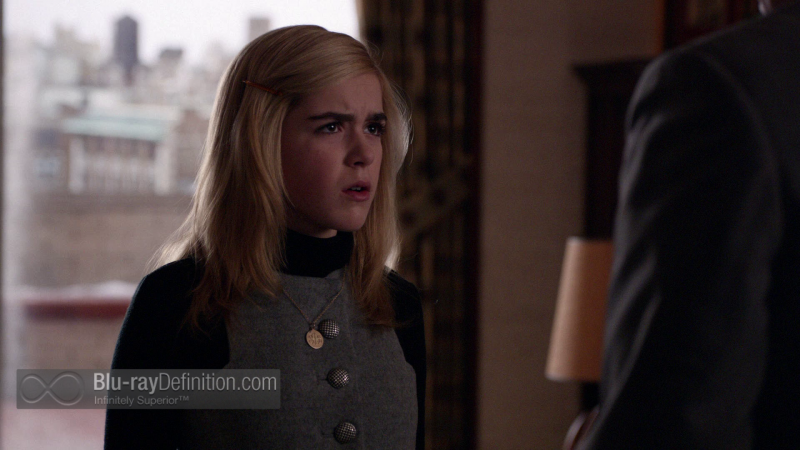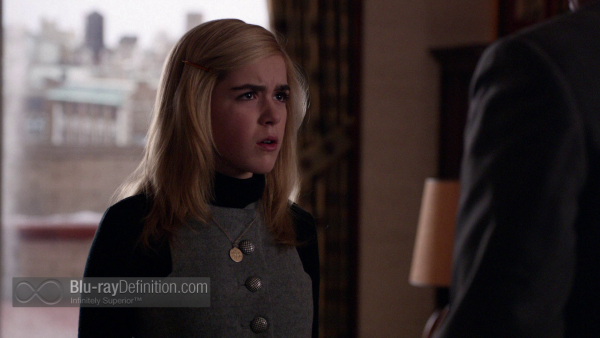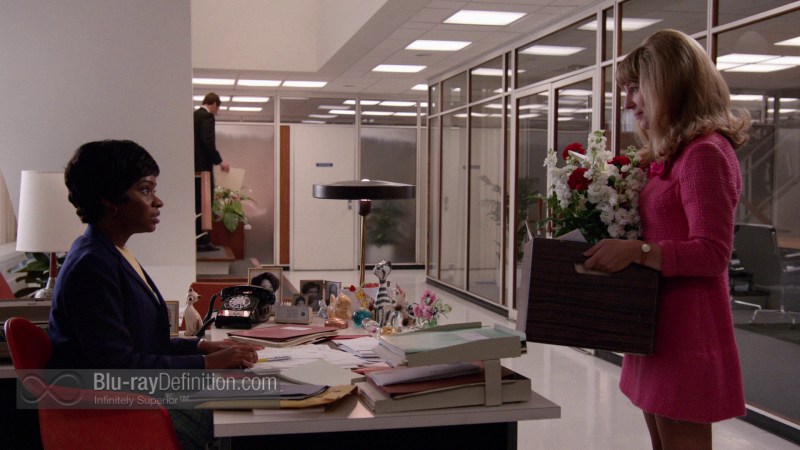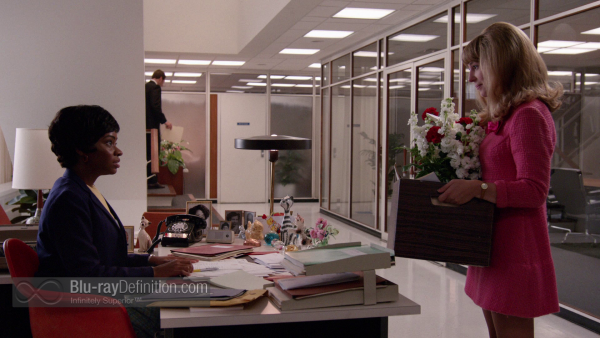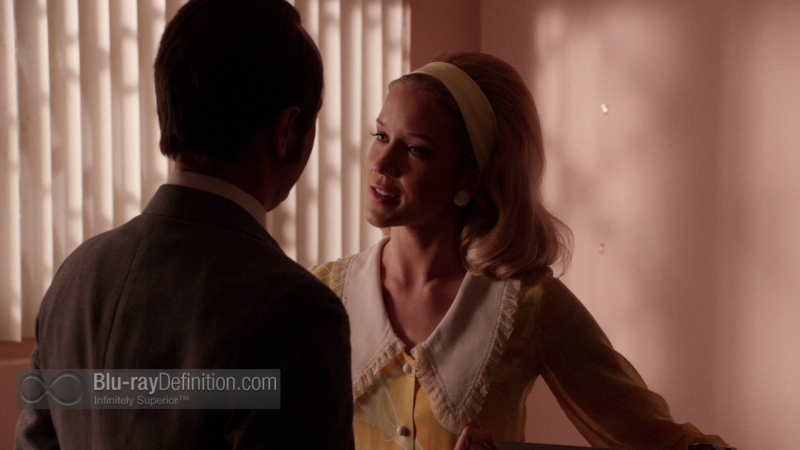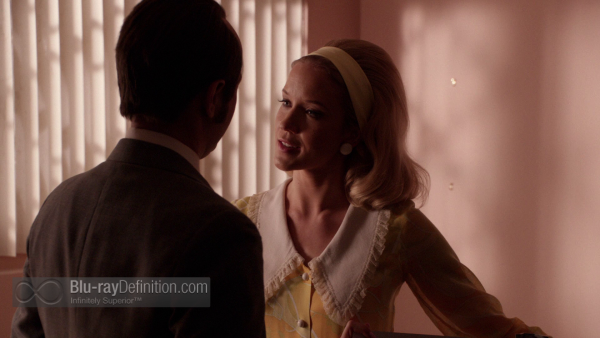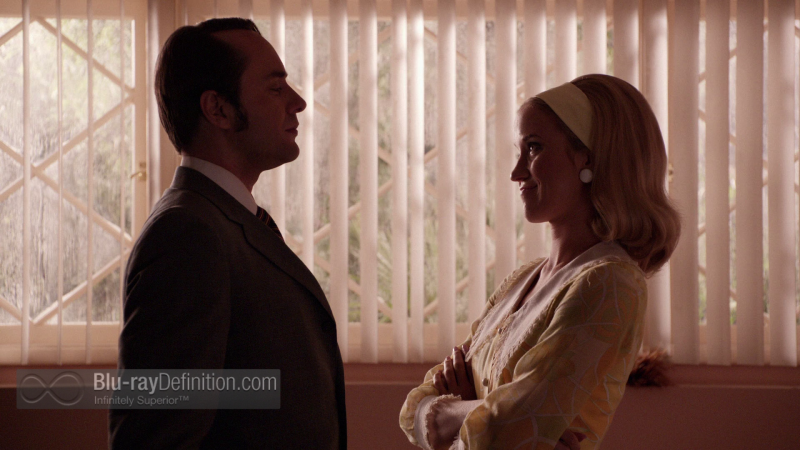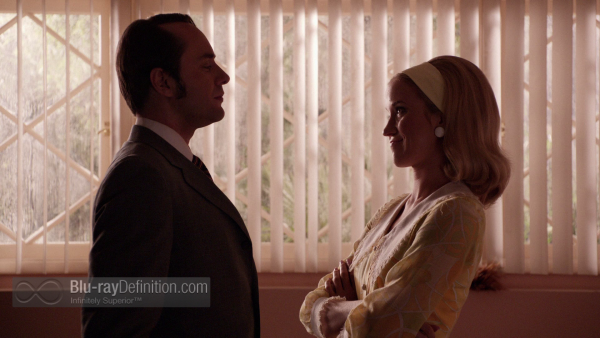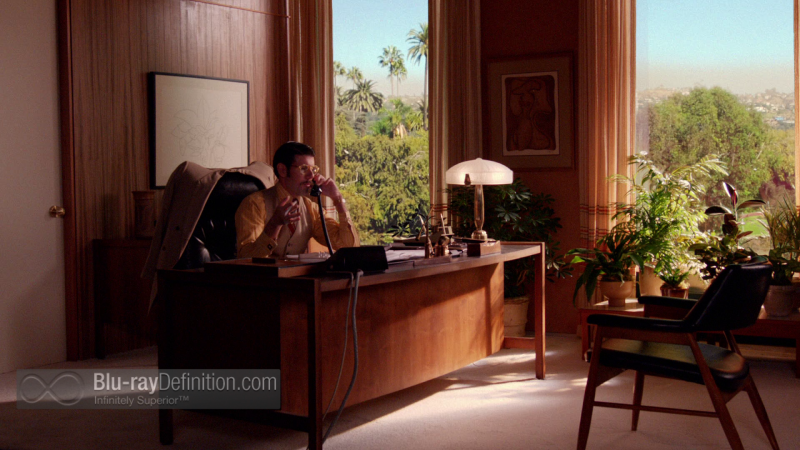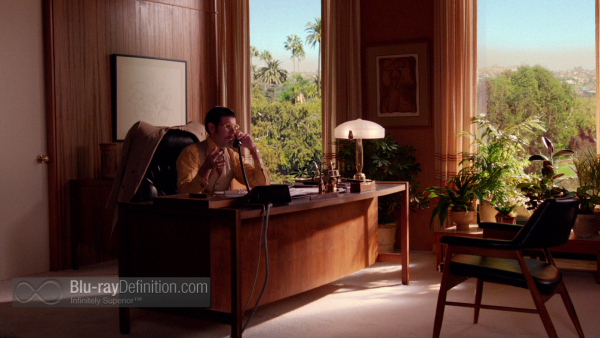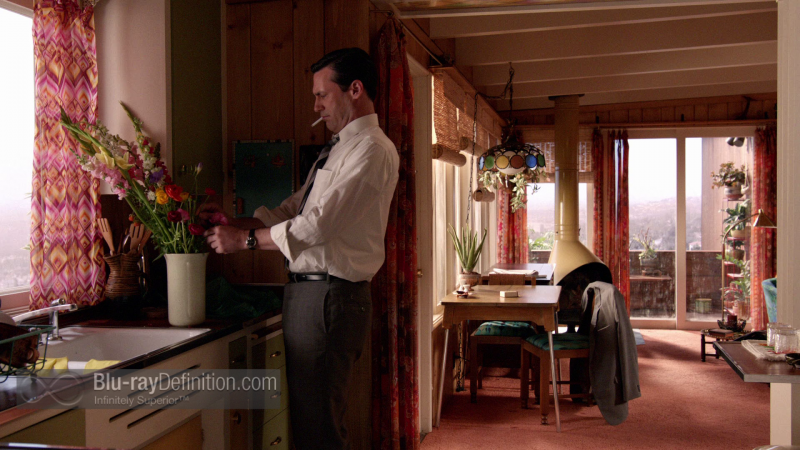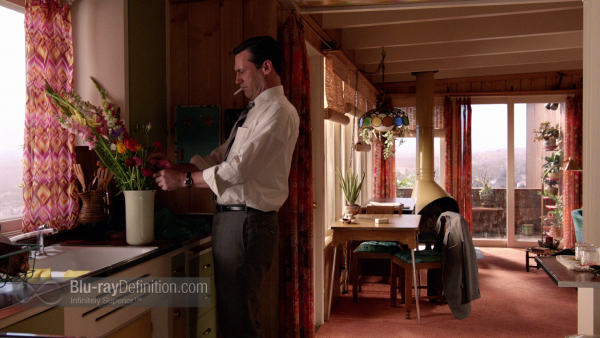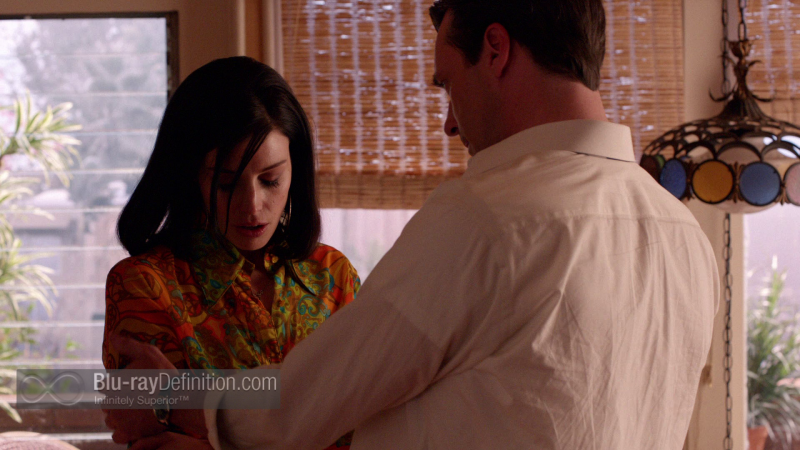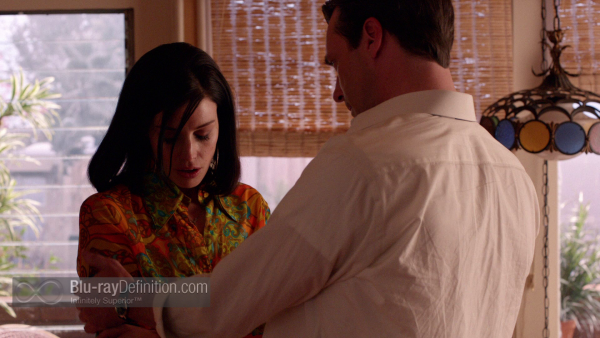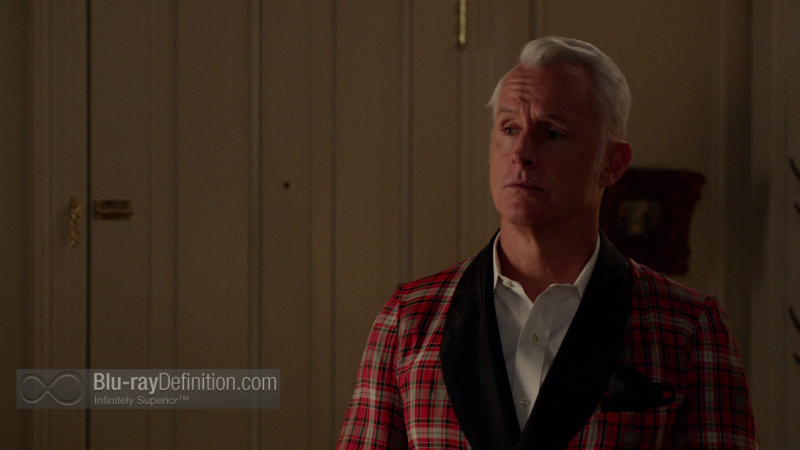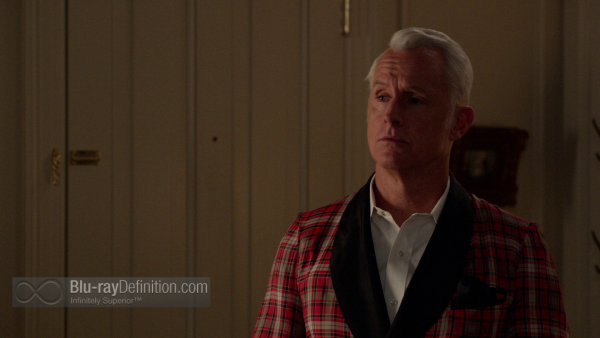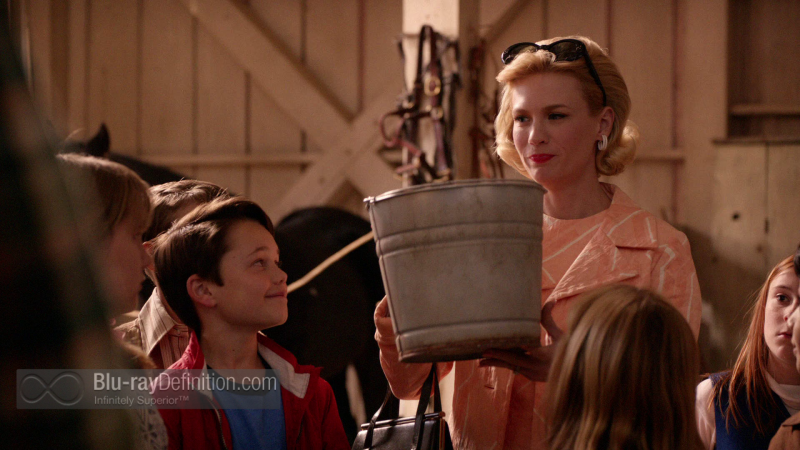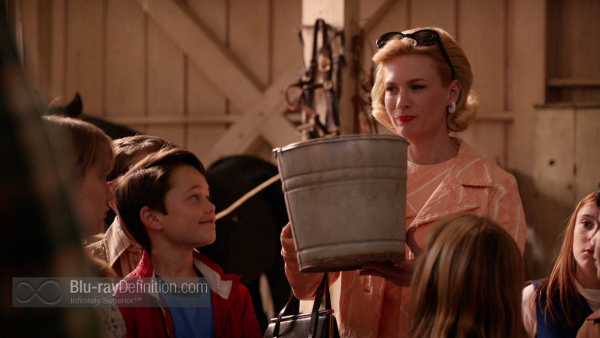 [amazon-product]B00M6X9ZS2[/amazon-product]