***SPOILER ALERT***
Mad Men is a distinctly unique period piece that changes with its times, characters react to the real history of a world rapidly changing around them.  Set in the 1960s, Mad Men is a window in time, a look into an important era of American History, and the ad men who shaped consumer's perceptions of the world around them. It's not the truth that matters, but how you spin it. For those who haven't had the pleasure of watching, this series follows a group of Madison Avenue (New York) advertising agents who spend their days penetrating the minds of then-modern consumers.
In this season of Mad Men, Don Draper (Jon Hamm) is still caught in the same patterns, wrestling the demons of his past. Despite being married to a wonderful woman, Megan Draper (Jessica Pare), his infidelity gets the best of him. At his core he's a serial womanizer. His lies begin to catch up with him and his inconsistent behavior along with his absence from the office isn't going unnoticed.
Don admits he's pushed himself too far, yet he's surprised when friends and coworkers notice the same thing. Don's daughter, Sally, reveals to him how little she knows about her dad. That revelation coupled with his guilty conscience may have been a turning point in his life. The suave swift talking Don is beginning to tear apart at the seams as the secrets he harbors in his thoughts begin connecting with his present.  Instead of piecing his life back together with little white lies he's making peace with the ugly truth, letting it trickle through the cracks.  He's a dysfunctional man of many flaws, all those years of holding a facade of himself together may finally be catching up.
History is well documented and woven into the story of the season. We see the Martin Luther King and Robert F. Kennedy assassinations as well as the race riots that ensued. It puts history in perspective, sharing the emotions of the times and the reactions of the people as seen through our favorite character's eyes.
A surprising merger takes place this season, spawning the growth of the company and reuniting Peggy (Elisabeth Olson) with her old agency. Peggy is still fighting for her place in a man's world, a courageous fight she never tires of. Yet when Joan (Christina Hendricks) struggles with the same problem, Peggy fails to see it which makes Joan's position ever more trying. The details of how Joan acquired her partnership comes back to haunt her this season in more ways than one.
The merger puts several characters in trying situations, testing their mettle and creating some unhealthy inner competitions. Pete Campbell (Vincent Kartheiser) who has always been on the verge of losing it, really does this season first his family, then his career. He becomes a desperate man unwilling to change his ways and dead set against working with the bubbly, enthusiastic new guy Bob Benson (James Wolk). It's hard to tell if Bob chases the ladies or not, he seems to have an affection for Joan and yet he also emits a gay vibe to his coworkers. This could be a controversial topic, considering that it's still the 1960s and being gay is not widely accepted.
Aloof and carefree Roger Sterling (John Slattery) seems to have had a change of heart. He's become warmer, and more interested in getting to know his son than ever before. Perhaps its age, or his feeling of loneliness that is driving him to be a better parent.
Towards the end of the season it is apparent that the era of free love is fast approaching, everyone is diddling each other and being married doesn't stop anyone (everyone cheats and seems to feel okay about it unless caught).
Video Quality
[Rating:4/5]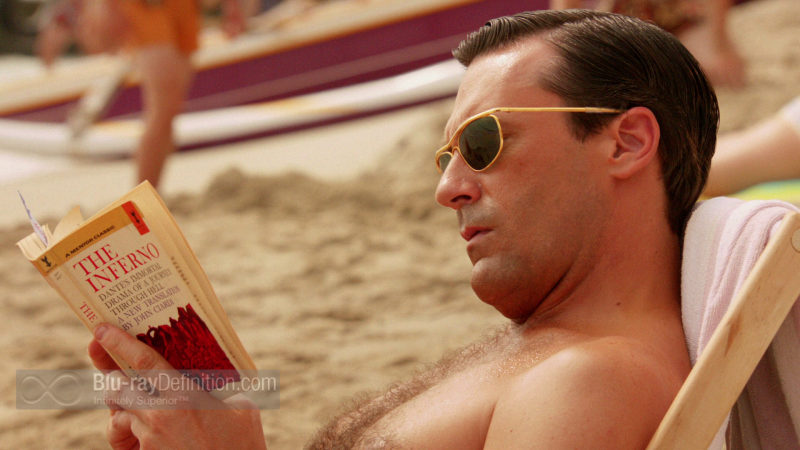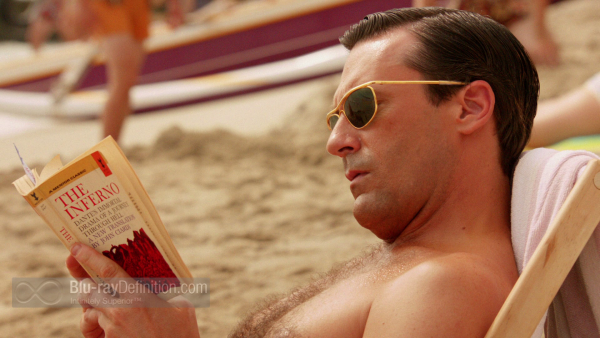 Mad Men is a beautiful series from the costumes to the makeup, all of which are well showcased in this AVC encoded 1080p transfer in 1.78:1 from Lionsgate. Detailed texture of the 1960s springs to life on screen from the costumes to the thick glass bottles in the office to the wallpapered bedrooms. Color and atmosphere lend a film-like quality to this television show. Superb color radiates from the screen with decent saturation levels throughout the series. The contrast is mostly consistent with the exception of a few overly dark scenes. Interior scenes pop equally as well as their outdoor counterparts, whether it's a dimly lit office or sunny day at the beach.
Audio Quality
[Rating:3.5/5]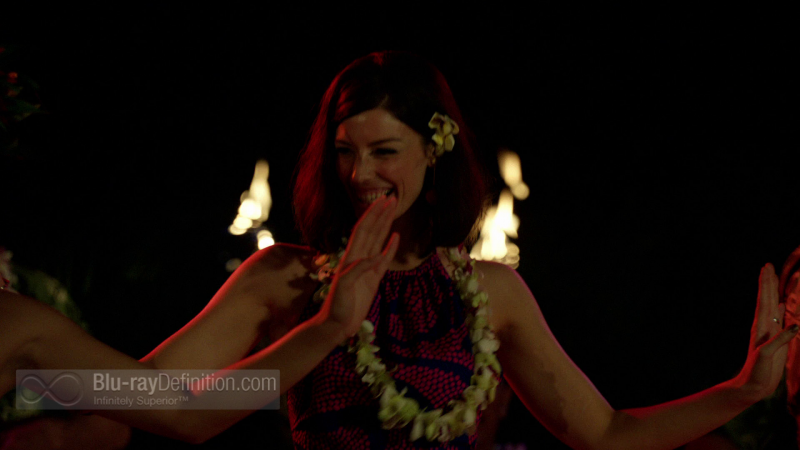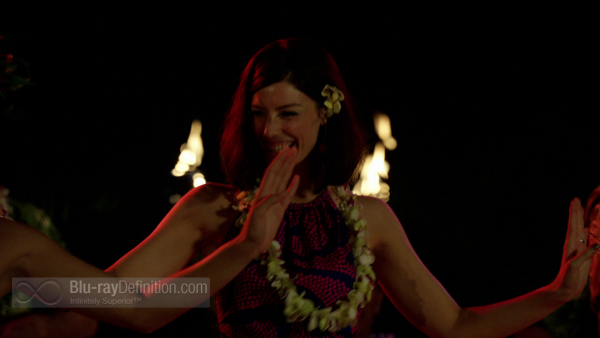 Mad Men presents a realistic sound track in DTS-HD Master Audio 5.1. The surround sound  offers some impressive features. An ambulance could be heard during several conversations in Don Drapers New York flat [denoting an increase in violence in the late 60's], it was so realistic I had to pause and rewind to be sure it was part of the show and not outside my own window. The dialogue was fine, clear and nothing to complain about. However if I were to be nitpicky then I ought to point out the ear shattering volume increase [maximum volume levels] on the DTS and Lionsgate logos. A word to the wise, keep your levels down until the theme music starts.
Special Features:
[Rating:1.5/5]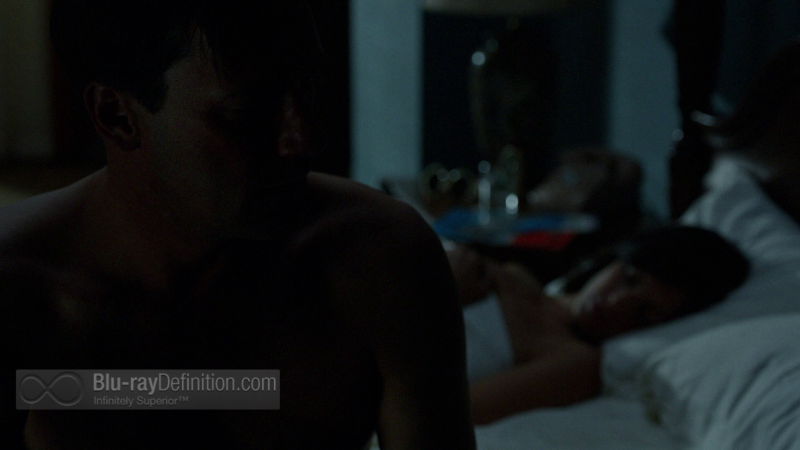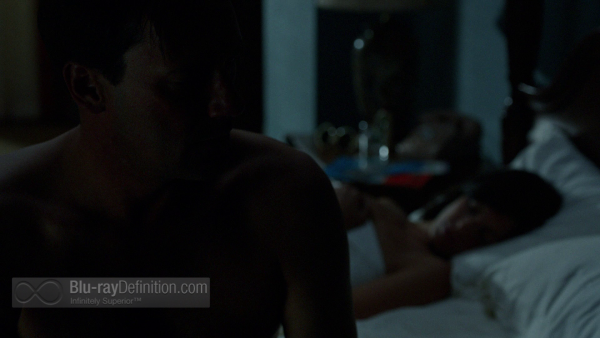 DISC ONE:
– Summer of Love (Interactive Gallery):  various labels lead to a slide show of photos or video clips. Neat idea but not well executed. Some of the video has a squeezed look to it.
DISC TWO:
– Turn On, Tune In, Drop Out: fascinating look at the drug culture of the era. Friends of Timothy Leary and journalist Don Lattin shed light on the prevalence of drugs and peddle information about LSD in depth. Lionsgate, AMC and Mad Men make it clear that they do not advocate the use of drugs, lest anyone should get the wrong idea.
DISC THREE:
-Recreating an Era: a virtual tour of the sets and in depth look at the detail oriented production design that goes into making this series look authentic.
Aurora Snow Says:
Overall:
[Rating:4/5]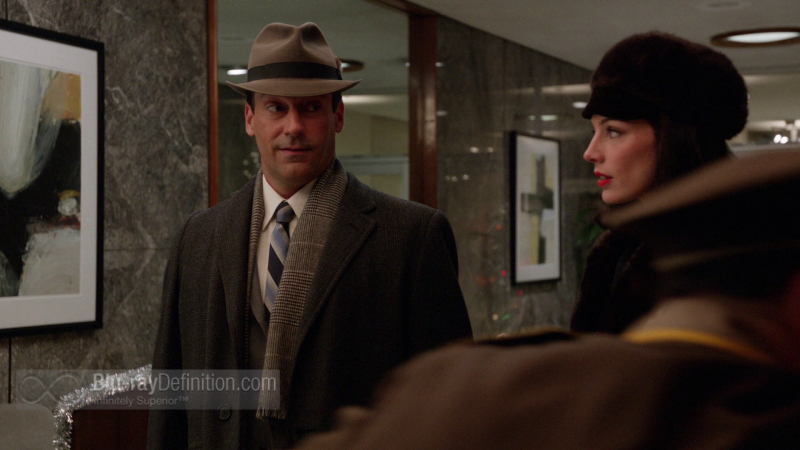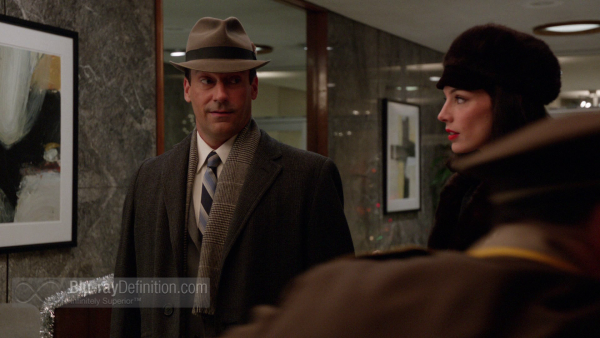 Mad Men Season Six starts off slowly, it's lukewarm at first but with a few well-placed pokes it becomes an intense blazing fire that you can't back away from. New changes both in terms of business, but also in terms of character development. The final episode leaves you wanting more, it's an addictive show that will leave you anticipating next seasons character developments.
More Screen Captures
[amazon-product]B00BUUAW5W[/amazon-product]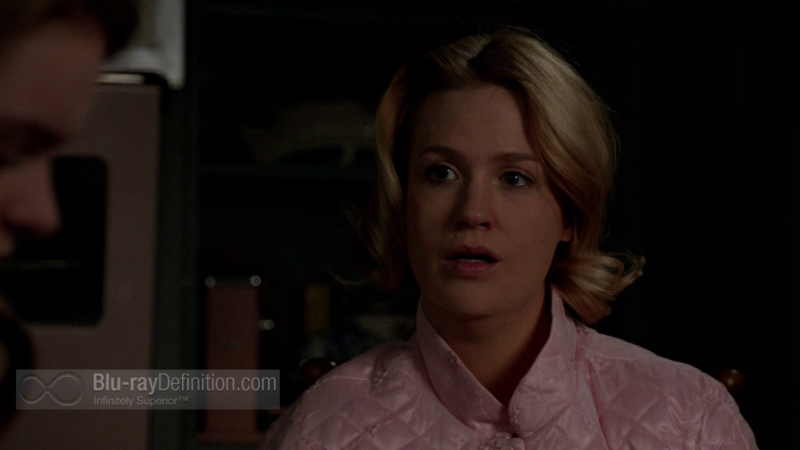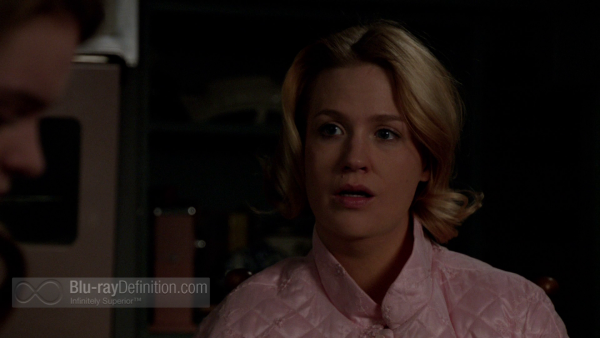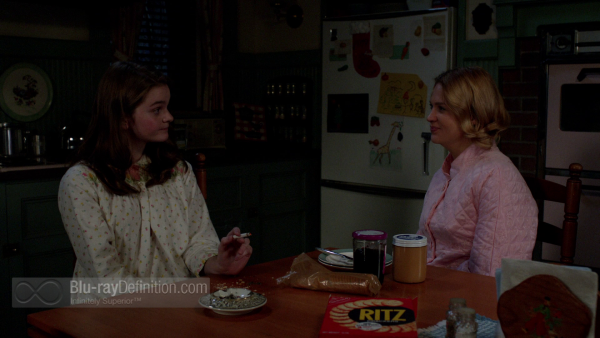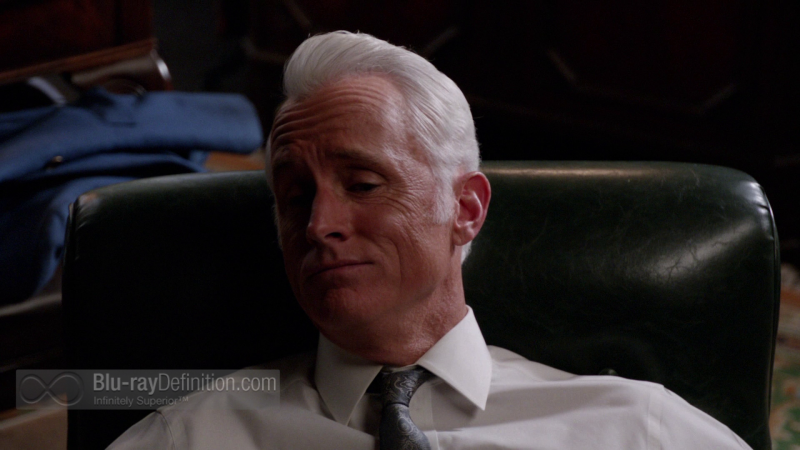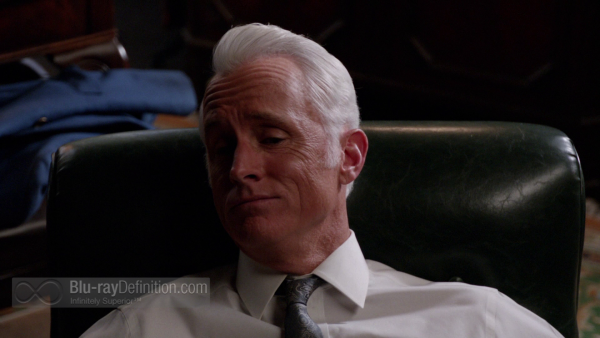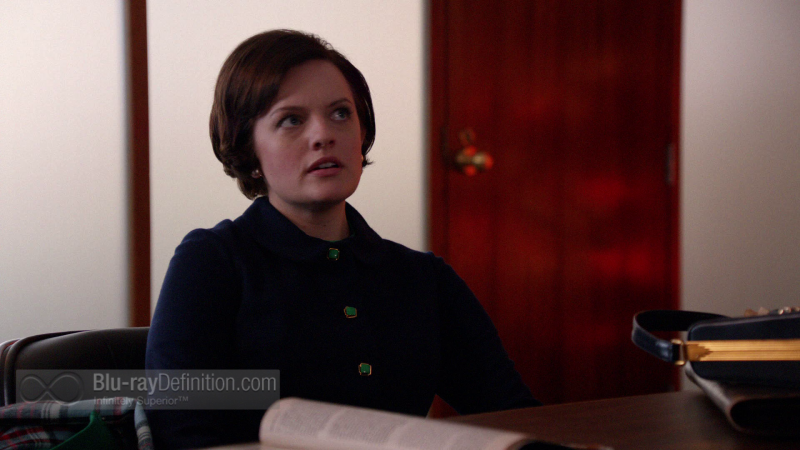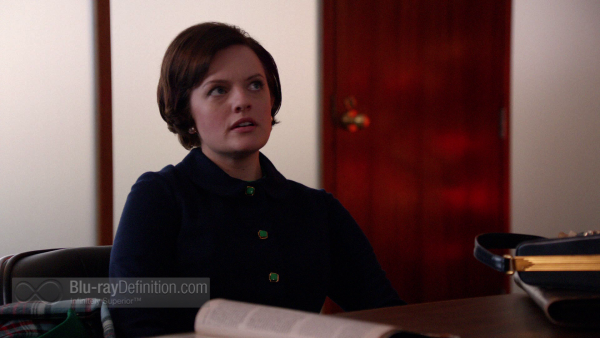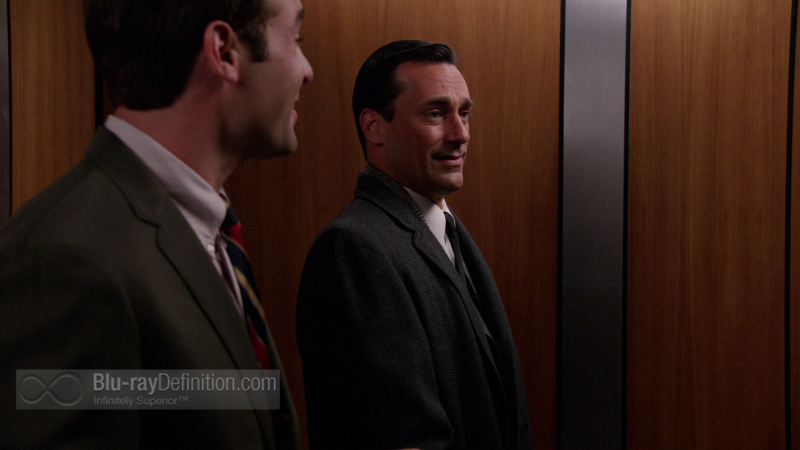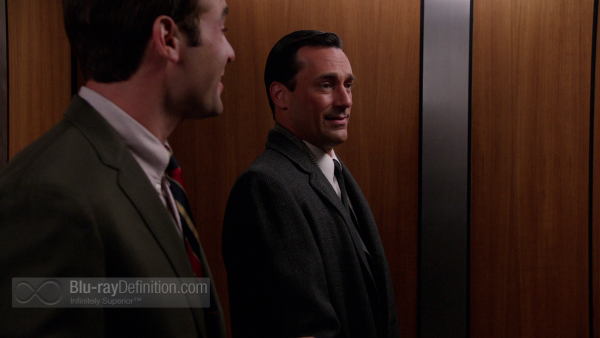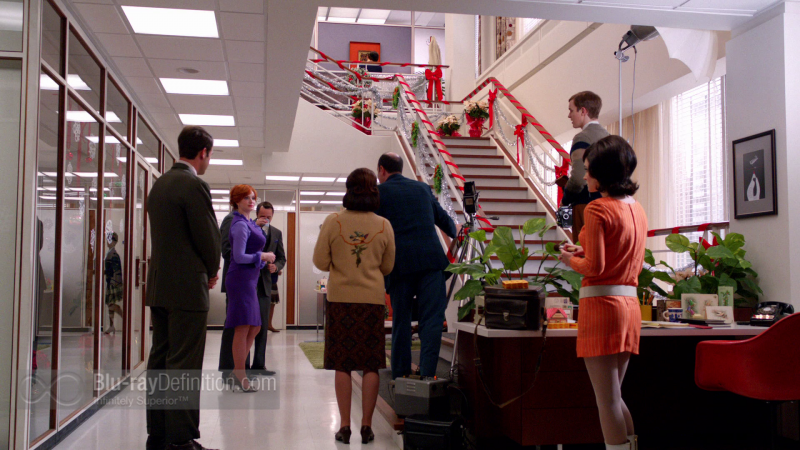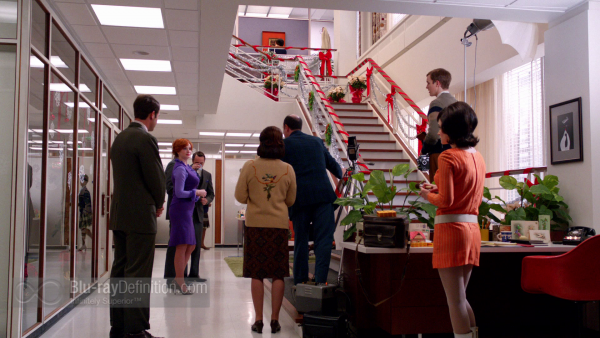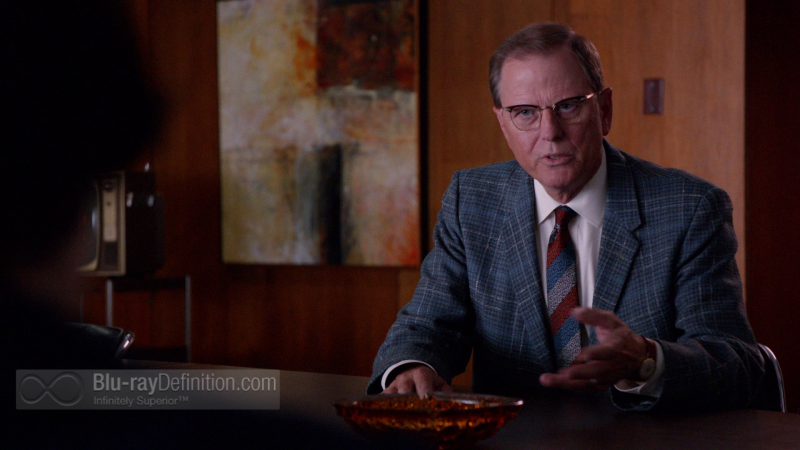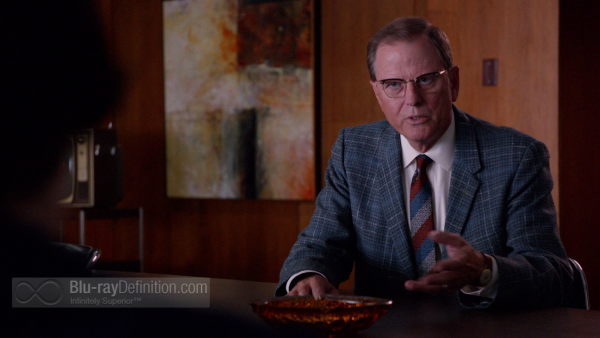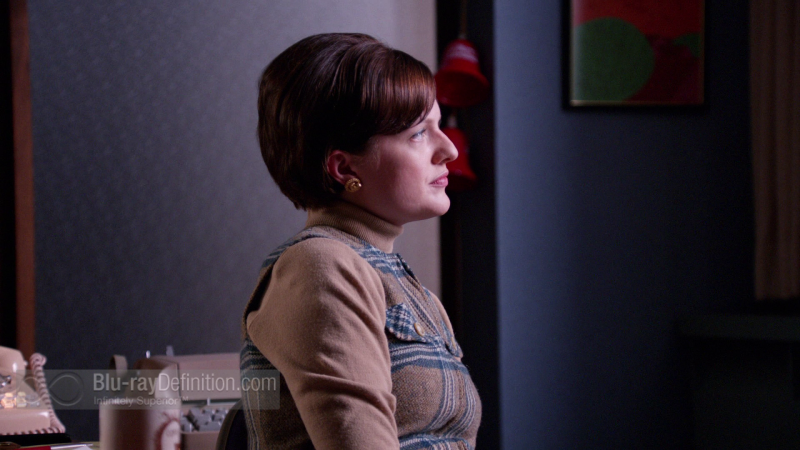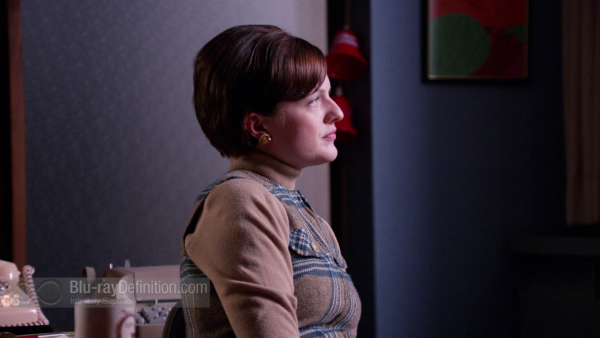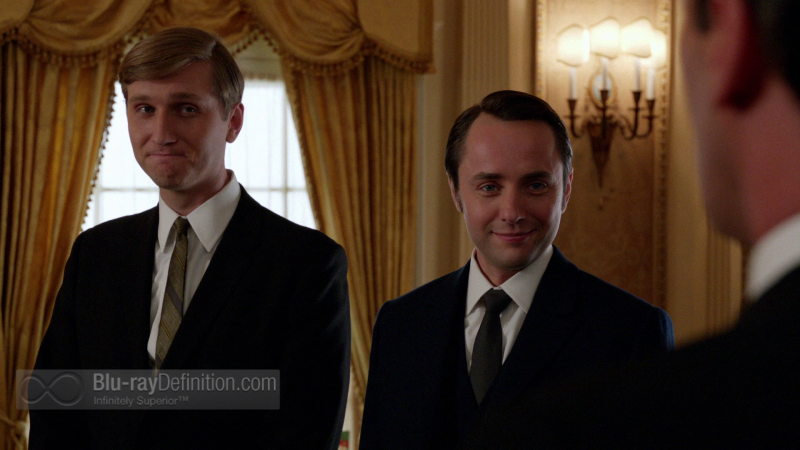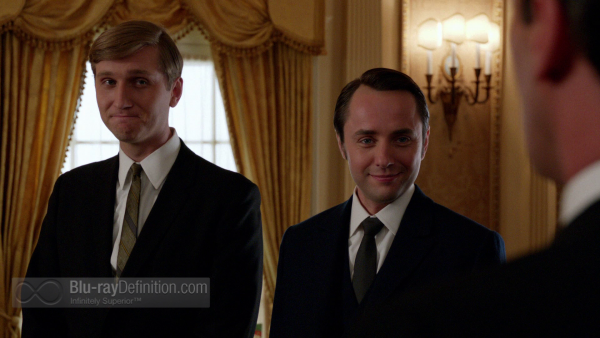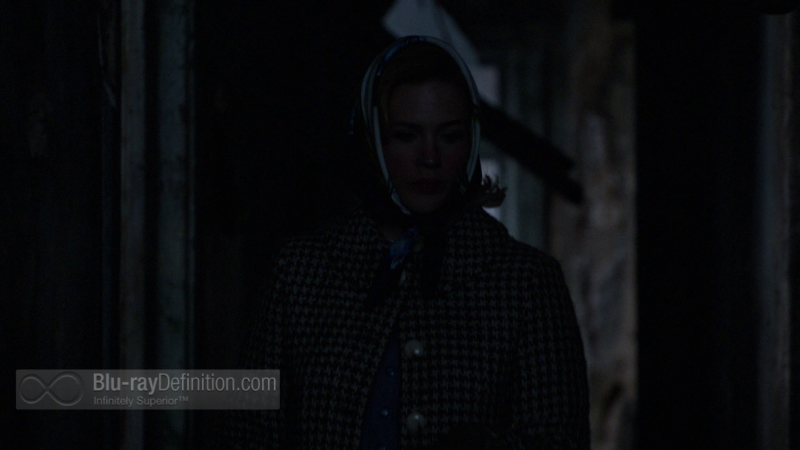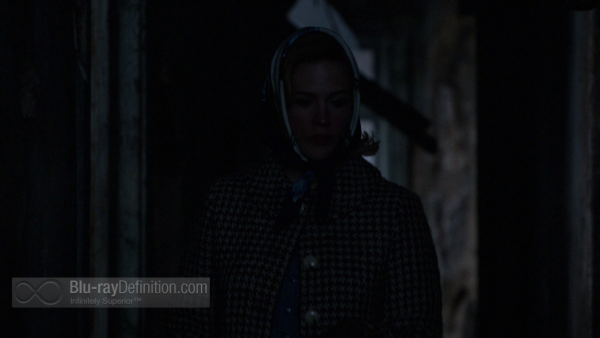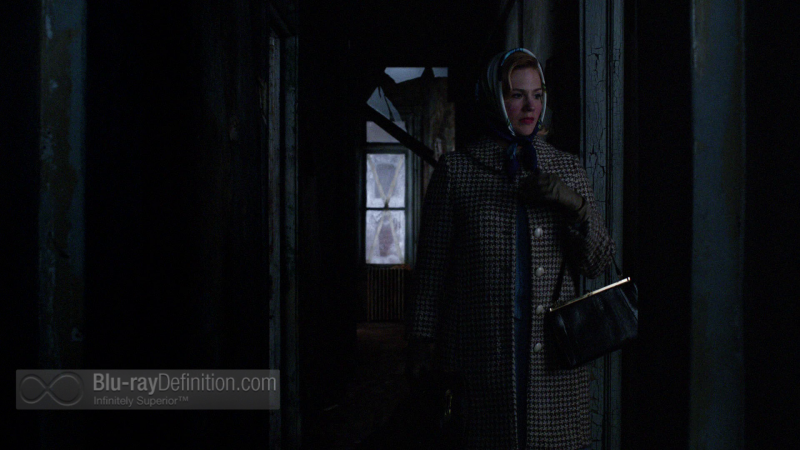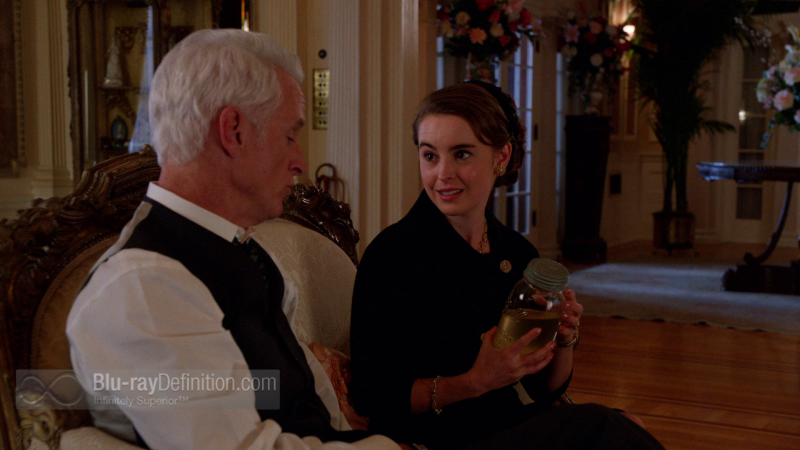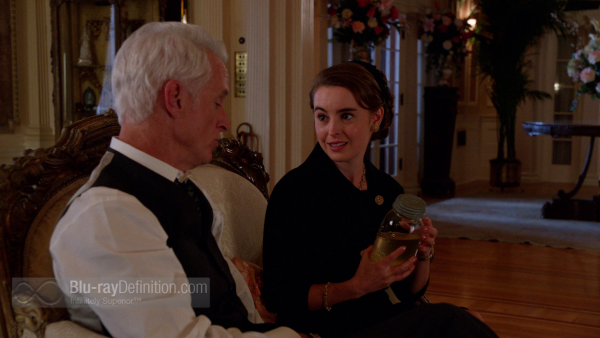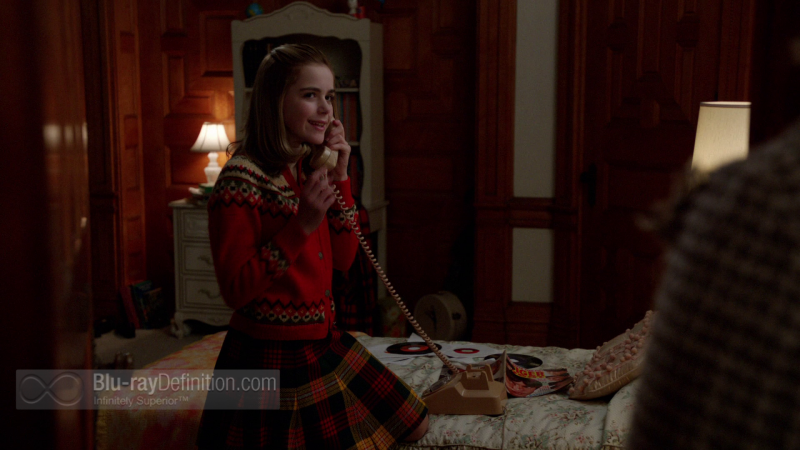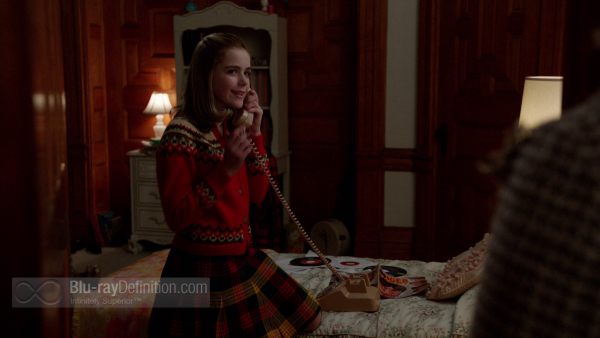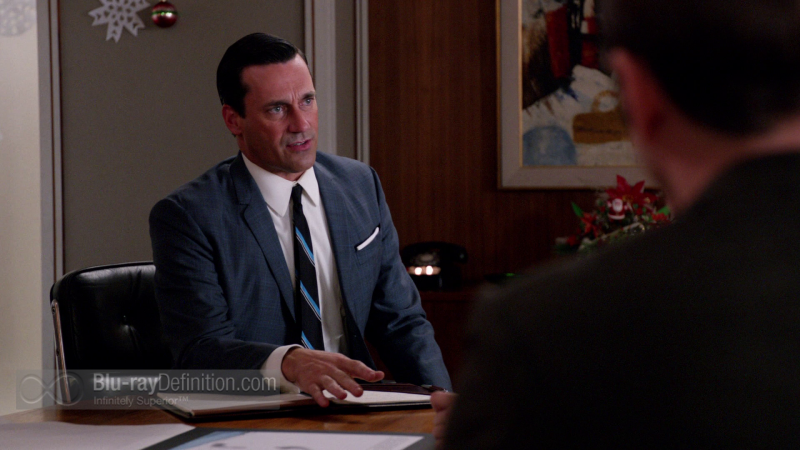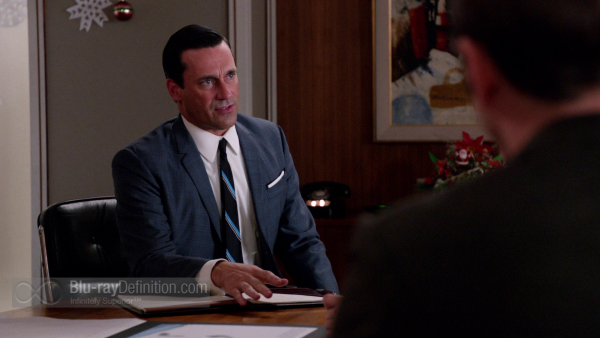 [amazon-product]B00BUUAW5W[/amazon-product]