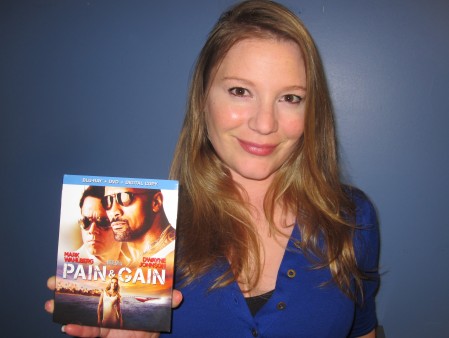 This is the first movie I've seen in a long time that offered a variety of characters with little to no likeability. It was based on actual events that occurred in the mid '90s involving the Sun Gym gang, so the fact that these characters left little to like about them says nothing about the writing and more about the sleazy people who dreamed this scheme up. This is more a comedy of errors than the action-comedy it purports to be.
Meathead personal trainer and gym manager, Danny Lugo (Mark Wahlberg; Boogie Nights), is the brains behind the operation, though this movie is more about brawn-over-brains. Tired of training rich clients, Lugo has an epiphany: instead of working towards his own riches he can just steal someone else's. After all his personal motto was "if you deserve it the universe will serve it." Wahlberg turned in a satisfactory performance; he was undeniably believable and repulsive all at once.
Lugo enlists the help of fellow bodybuilders/personal trainers, Paul (Dwayne Johnson; Race to Witch Mountain) and Adrian (Anthony Mackie; Abraham Lincoln: Vampire Hunter) to pull off his poorly planned scheme. High with an inflated ego from a self-help seminar Lugo feigns leadership and the other two knuckle heads fall in line behind him. It's the dumb leading the dumber.
Despite his muscle mass and the general stereotypes that go along with it, Dwayne Johnson just doesn't play dumb well. Perhaps it's because his character was not only vapid, but borderline bible thumper (an addict that found Jesus). It just didn't fit. Anthony Mackie played his character with a bit more sensibility, though some of that can be credited to the writing. He may have been the most likeable meathead, if there was one.
These three steroid breathing, protein shake drinkers set out to kidnap and extort Lugo's client, the wealthy Colombian immigrant Victor Kershaw (Tony Shalhoub; Hemingway & Gelhorn). They pull it off with all the finesse of a drowning water buffalo.  Truly cringe-worthy. Shalhoub really played up the tough guy, hardened victim bit; good call casting him in this role.
About halfway in, the film dramatically improves with the appearance of Ed Harris as a retired private detective. Unfortunately it's not enough to redeem the entire movie. It's Harris who turns things around and gets things moving. The focus is no longer bumbling idiots, but someone who is out to catch those same bumbling idiots.
Most Michael Bay movies have at least one smoking hot chic and this movie is no exception. European beauty pageant star turned stripper Sorina Luminita (Bar Paly), aces her supporting role in the pursuit of her idealized American dream. Paly plays a very convincing stripper who will believe just about anything she's told. Rebel Wilson also plays a noteworthy supporting character, a nurse with an unlimited supply of dick jokes that really weren't that funny despite the actress' best attempts. The writing just wasn't there for her.
I'm a little disappointed in this movie as a whole. There were plenty of opportunities to make witty points about a shallow culture and the greed that propels some towards the American Dream, yet it fell short of such cleverness. I thought this movie was meant to be funny, perhaps a dark satire, but it never rose to the occasion. Bay is better off sticking to movies like Bad Boys and Transformers, lots of action and very little message.
Video Quality
[Rating:5/5]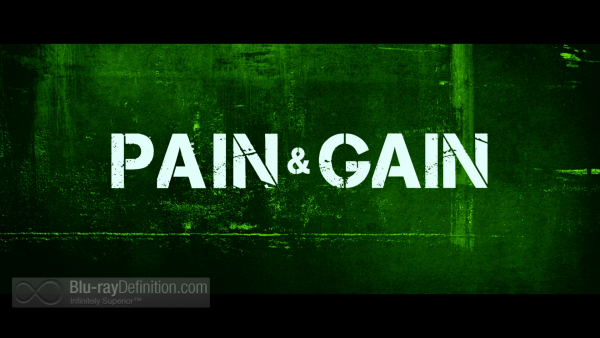 Well balanced color saturation blazed through the screen expertly done without coming across as heavy. It was very bright with a hint of neon color which made the Florida location really hit home. Though the movie's content did not win me over the high def quality did. Perfect contrast and well balanced blacks without any bleed through. It's beautiful and rich with texture much like most of Michael Bays work.
Audio Quality
[Rating:5/5]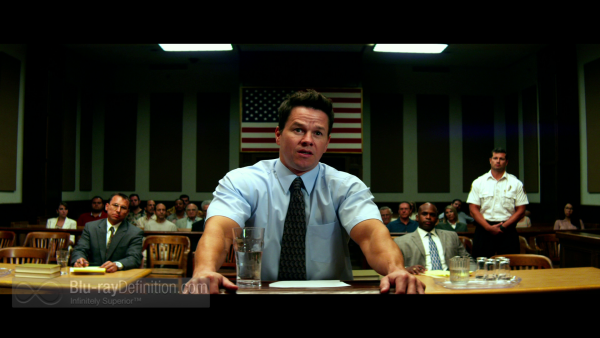 With 7.1 Dolby TrueHD the audio flexes its muscles and out classes the movie itself. Well balanced audio, places the listener in the midst of all the action whether it's party time at the strip club or blood splattering bullets. My living room essentially became a gyrating symphony of stripper music thanks to the awesome surround sound.
Special Features
[Rating:0/5]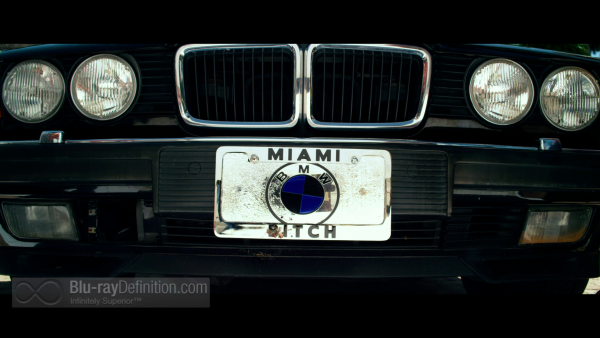 Shocking. There are no special features to speak of. This would have been an excellent place to add a few more minutes of footage of adult star Nikki Benz who makes a brief cameo in the movie as a dancer. At least the obligatory DVD and digital copy are provided.
Aurora Snow Says:
My Overall Rating:
[Rating:2.5/5]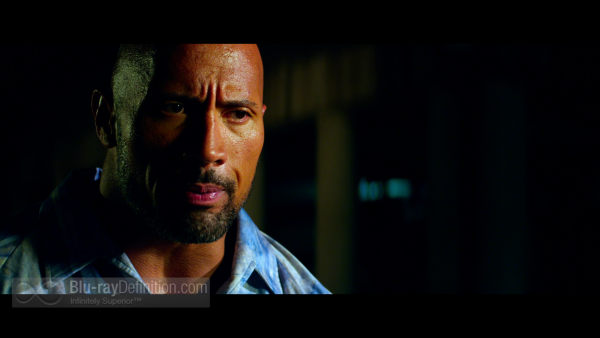 My initial knee-jerk reaction is to give this a 2/5 rating because despite the content it was a gorgeous Blu-ray with rich audio. Then I took into account that it is a true story, and the writers had to stick to that somewhat, which is how I arrived at the 2.5/5 rating. This movie had potential, it just never lived up to it. Much like it's muscle-headed characters it's all brawn and no brains. This might nostalgically appeal to men in their 40s who remember fanny packs and their iron pumping days.
More Screen Captures
[amazon-product]B00E1SVGPK[/amazon-product]
[amazon-product]B00BEIYLRK[/amazon-product]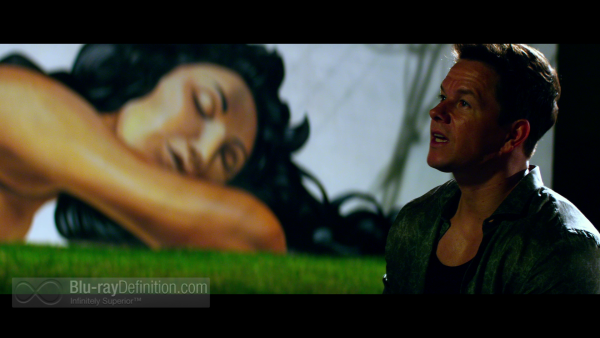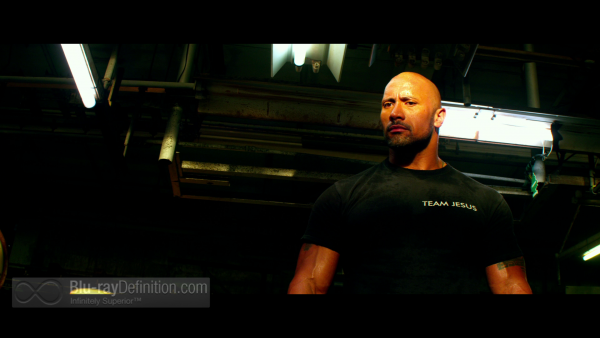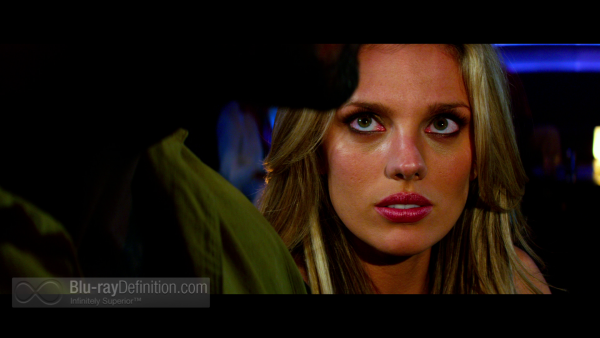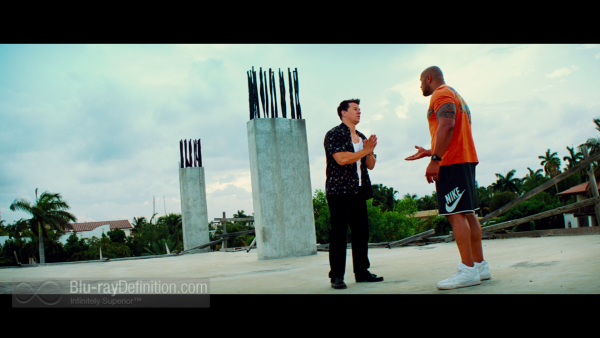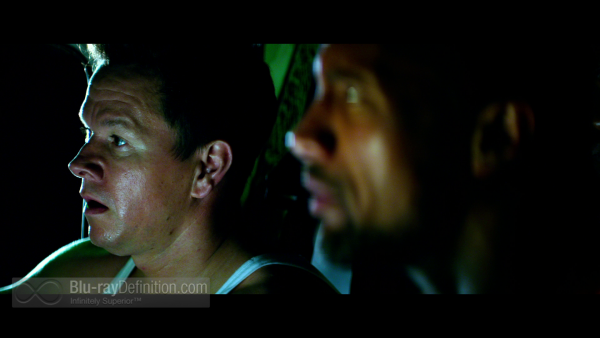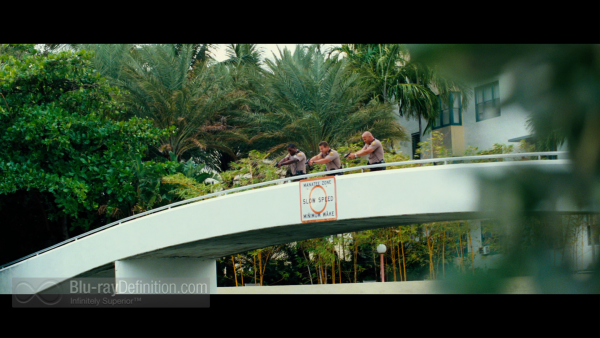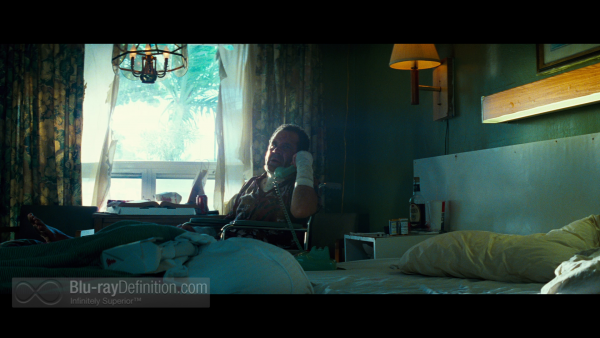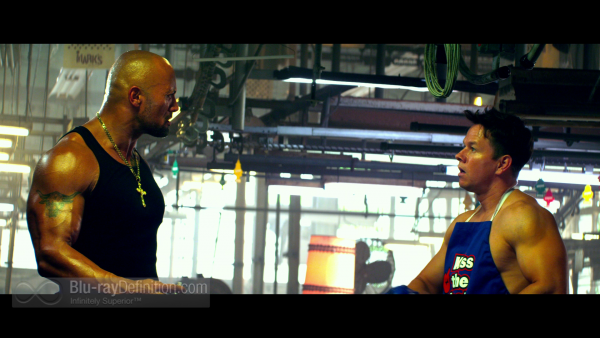 [amazon-product]B00E1SVGPK[/amazon-product]
[amazon-product]B00BEIYLRK[/amazon-product]