–
The Performance
[Rating:3.5/5]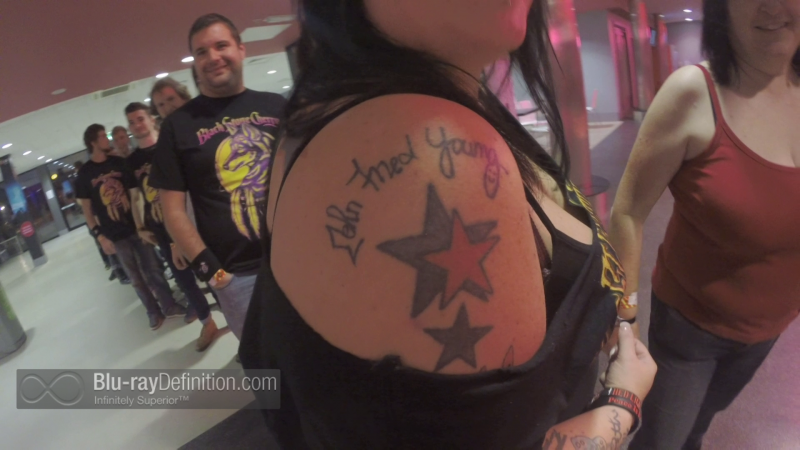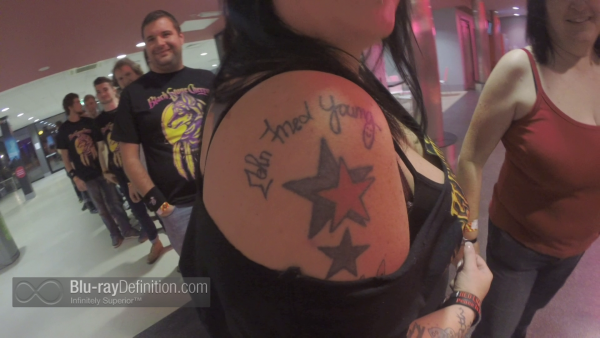 Southern rockers Black Stone Cherry cap off their very first tour of the UK with this concert disc, Thank You – Livin' Live, Birmingham, UK, shot on their Magic Mountain tour in October 2014 at the LG Arena in Birmingham, England. Their music a stew of riffs from Aerosmith, Lynyrd Skynyrd, Creedence Clearwater Revival, and Black Sabbath, the band are a melodic yet raw and in your face group of rockers that bring the Southern sound up to date for the millennial audience (they've been around for seven years), but also harken back to the big sound of 1980s guitar rock. Their performance here, though at times somewhat "same-ish" with songs that can bleed into one another, is nonetheless rousing, and they manage to amuse their British fans by mixing in some great classic English rock music to their set such as "Layla" and "Sunshine of Your Love."
Tracklist:
Rain Wizard
Blind Man
Me & Mary Jane
In My Blood
Holding On…To Letting Go
Maybe Someday
Such A Shame
Things My Father Said
Fiesta Del Fuego
Sunshine Of Your Love
Like I Roll
Bad Luck And Hard Love
*drum solo*
Hollywood In Kentucky
Hell And High Water
Soul Creek
White Trash Millionaire
Blame It On The Boom Boom/Layla
Peace Is Free
Lonely Train (Can't Judge A Book)

Video Quality
[Rating:4/5]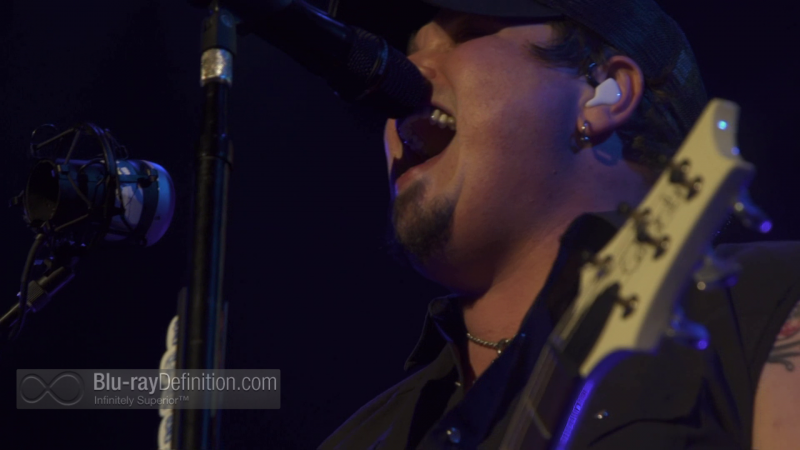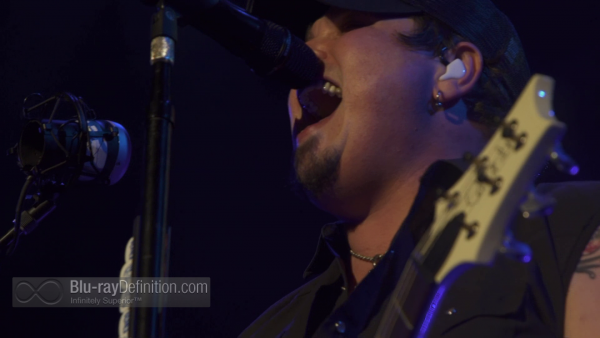 Eagle Rock delivers Black Stone Cherry's Thank You on Blu-ray in a 1080i/60 AVC encodement of its high definition production. There's not much to see or catch the eye in this simple, stripped down stage show, so it looks very bland and there are some noticeable digital anomalies like some mild aliasing and motion artifacts, but by and large this is a decent looking concert video.

Audio Quality
[Rating:4/5]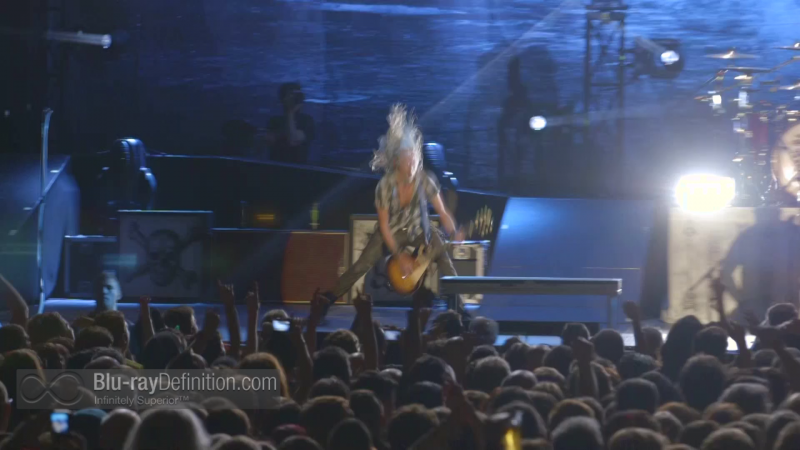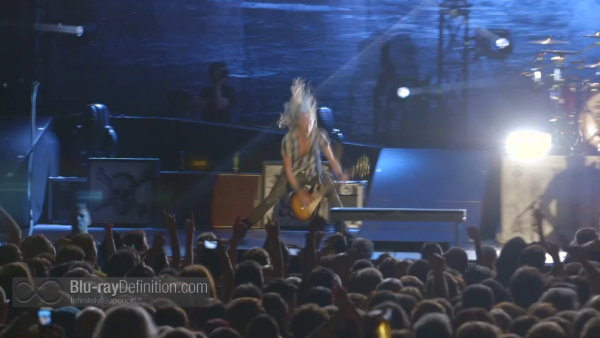 DTS-HD Master Audio 5.1 (48kHz/16-bit) and LPCM 2.0 stereo (48kHz/16-bit) audio tracks are provided for this guitar-heavy concert. The sound is straight-head rock 'n' roll, which means for the most part the music resides in the mid- and upper range of the audio spectrum, but the low end is good, just don't expect anything rattling floorboards and resonating through walls. Guitars sound just a little bit grating and separation isn't always too clear, but the 5.1 mix sound just about right for a live show with the ambience in the surrounds. The stereo mix is also good, but the nod goes to the 5.1 here.

Supplemental Materials
[Rating:2.5/5]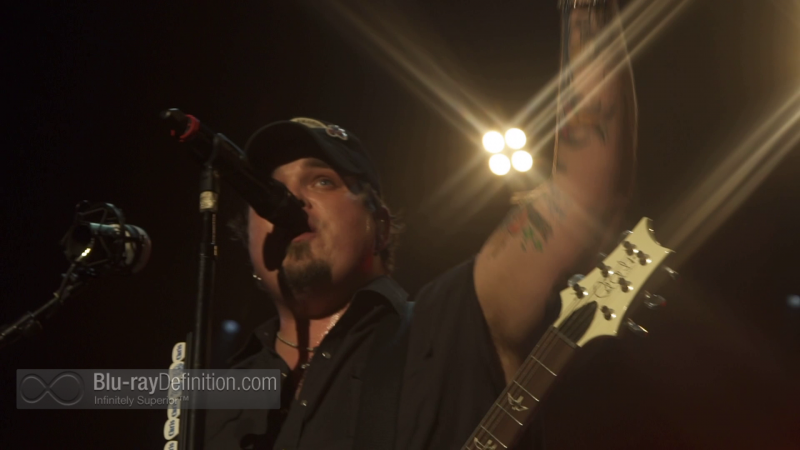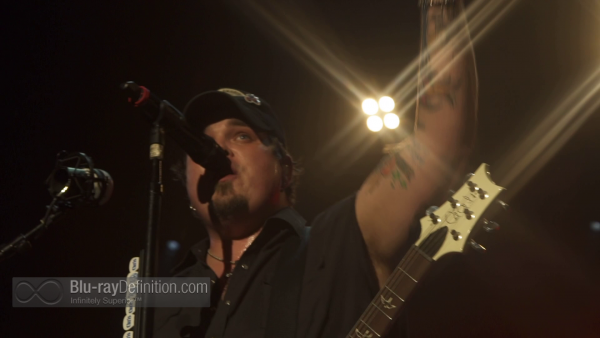 A couple of bonus performances from the 2015 Download Festival are included as well as a band interview. The DigiPak packaging doesn't have any liner notes per se, just a brief note from the band and some credits.
Bonus Tracks (Download Festival 2015):

Blame it on the Boom Boom
In My Blood

Download Festival Interview
CD

The Definitive Word
Overall:
[Rating:3.5/5]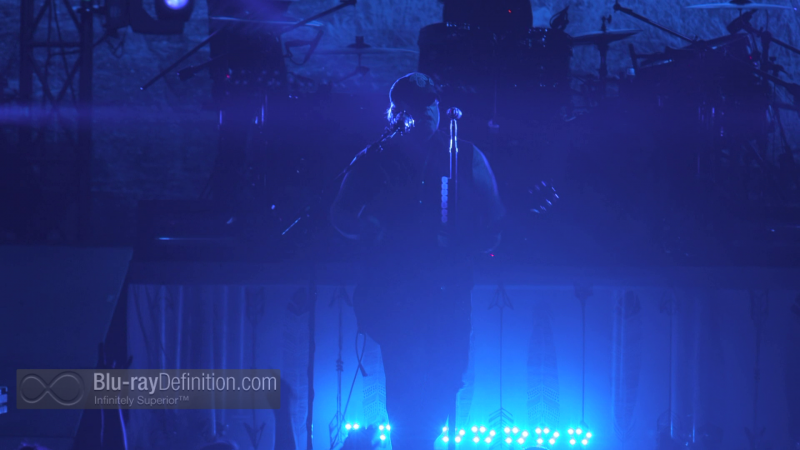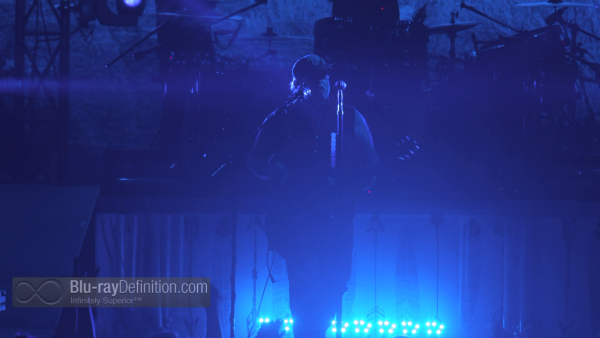 Raw and energetic, Black Stone Cherry thrown down some Southern blues rock in Birmingham, England in this strong concert video from Eagle Rock.

Additional Screen Captures