– –

The Film
[Rating:5/5]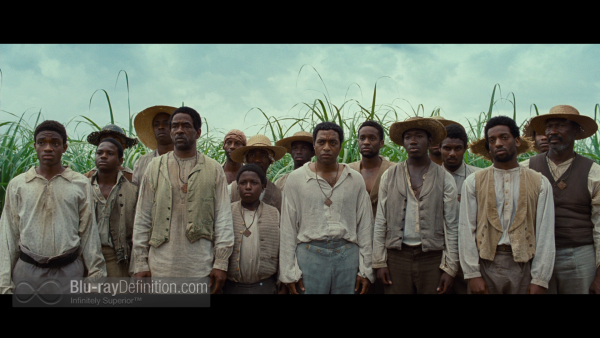 Not since the television series Roots ran in the 1970s has a work about slavery in the United States been such a game changing event. And it took British filmmaker Steve McQueen (Academy Award Nominee for Best Director), director of the powerful film Shame, to bring it to the big screen, with backing of Brad Pitt amongst its producers.
12 Years a Slave, based on the real-life story and book by Solomon Northup, tells of Northup's (played by Chiwetel Ejiofor, deservedly nominated here for a Best Actor Oscar, losing out to Matthew McConaughey) harrowing pre-Civil War ordeal, being kidnapped into slavery from the free state of New York.
An educated, middle-class black family man in Saratoga Springs, New York, Northup is offered the opportunity to play fiddle for a circus in D.C. by two shady businessmen, and it turns out it is a setup. He is kidnapped into slavery in the South, slavers claiming he matches the description of a runaway slave. He finds himself caught in the abusive institution with no one to help him get out and back to freedom in the North, left to the whims of a cruel slave master, Epps (Michael Fassbender, nominated for a Best Supporting Actor Oscar for his role). Not until he happens to come across a sympathetic ear in an Abolitionist Canadian carpenter (Brad Pitt), does Northup begin to find a new hope in obtaining his freedom once more, but twelve years have passed already.
The film is a brutal one that not only exposes the evils of the institution of slavery in America, but also manages to focus in on the subtle social structure, plutocracy, and dangers that existed in not only the South, but the North, for Blacks and for Whites that would seek to help them.
A beautifully captured film, thanks to the cinematography of Sean Bobbitt (who also worked with McQueen on Shame and has worked on other films such as Hysteria) the images capture a distinct juxtaposition between the brutality of the slavery regime and the beauty of the Southern landscape. Meanwhile Ejiofor puts on a magnificent performance that very well could have earned him a Best Actor statuette from the Academy. He portrays despair, dignity, and strength with a certain cerebral intensity that helps to carry the rest of the cast.
Video Quality
[Rating:4.5/5]
Shot on slow to high speed Kodak Vision3 50D 5203, Vision3 250D 5207 and Vision3 500T 5219 film stock, 12 Years a Slave arrives on Blu-ray with a strong AVC/MPEG-4 1080p encodement from 20th Century Fox. There are moments where the image looks a little gritty, but this is not because of the transfer, but because of the artistic choices. It doesn't harm the film at all, but in fact enhances the harsh drama of the film. It looks filmic and natural at all times, with lots of textural detail, rich midtones and primaries that really pop. Furthermore, the shadow details, though at times a little murky owing to the film stock choices, don't show any crush.
Audio Quality
[Rating:4/5]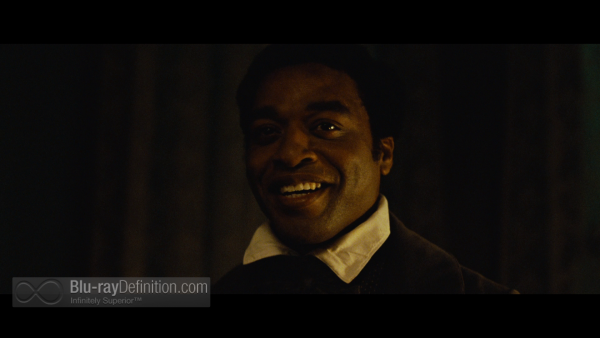 The English DTS-HD Master Audio 5.1 (48kHz/24-bit) soundtrack is not the sort of mix that's going to bowl you over with bombastic sound effects and big earth shaking low frequencies, but it has a beautiful balance of atmospheric sounds, front effects and clear dialogue.
Supplemental Materials
[Rating:2/5]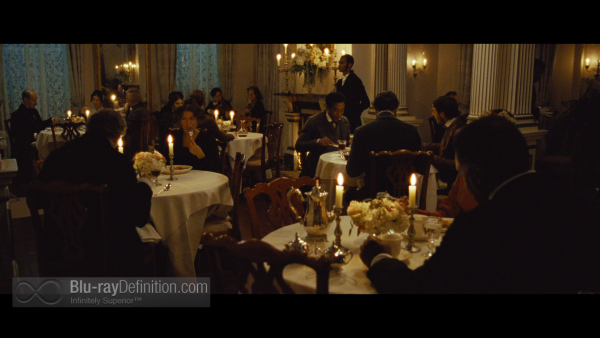 Digital HD UltraViolet
12 Years a Slave: A Historical Portrait (1.78:1; 1080p/24; 00:41:21)
The Team (1.78:1; 1080p/24; 00:07:43)
The Score (1.78:1; 1080p/24; 00:03:55)
Theatrical Trailer (2.35:1; 1080p/24; 00:02:23)
The Definitive Word
Overall:
[Rating:4/5]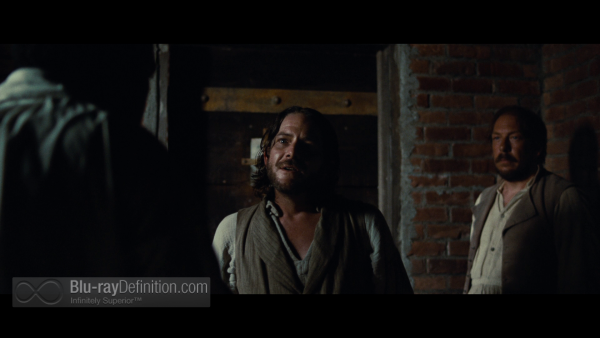 12 Years a Slave is powerful stuff. The deserved winner of this year's Best Picture Oscar, the film arrives on Blu-ray in a fantastic, reference quality Blu-ray release. This is one for the ages that will take its place alongside Roots, Amistad, and Schindler's List as powerful stories from history that need to be seen by everyone.
Additional Screen Captures
[amazon-product]B00G4Q3NDA[/amazon-product]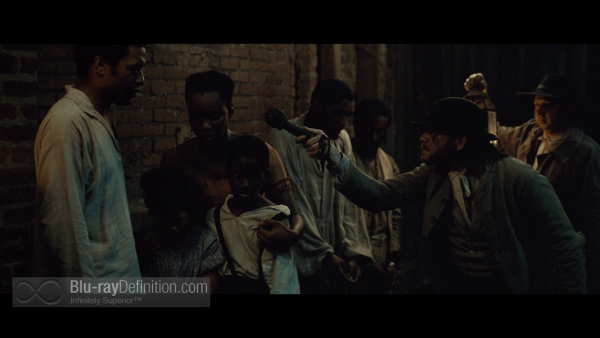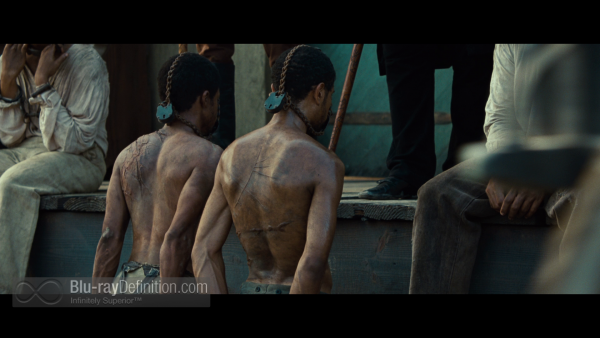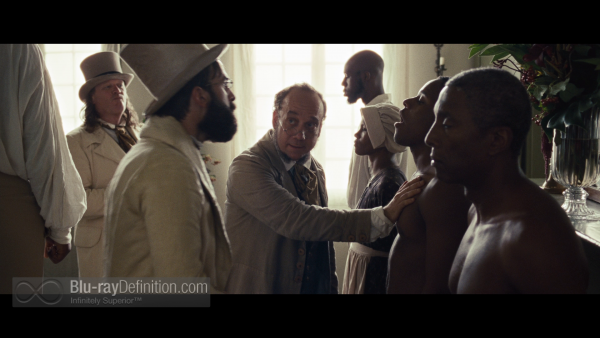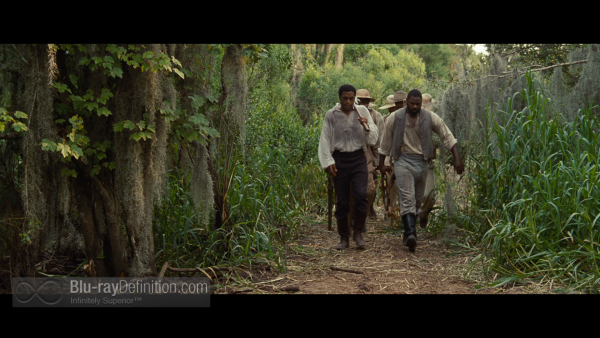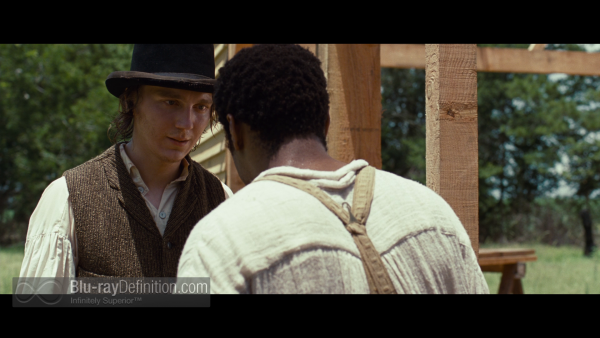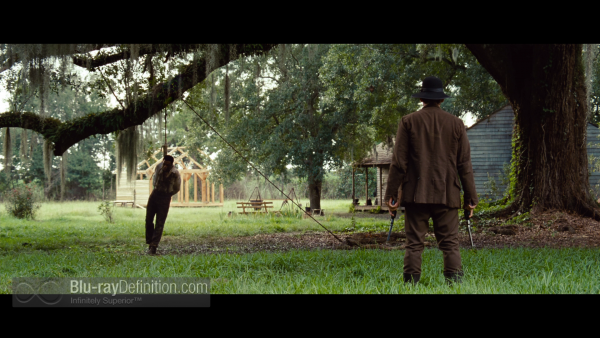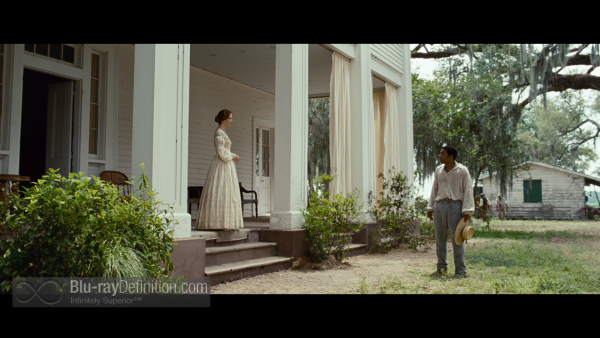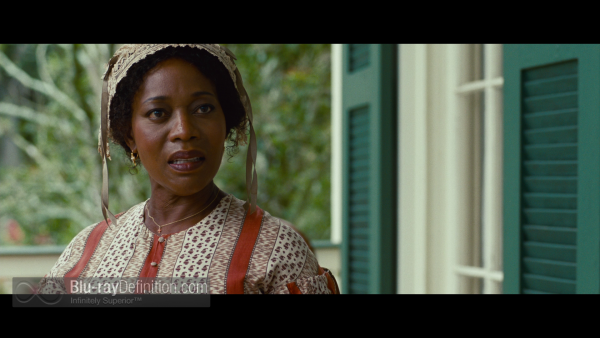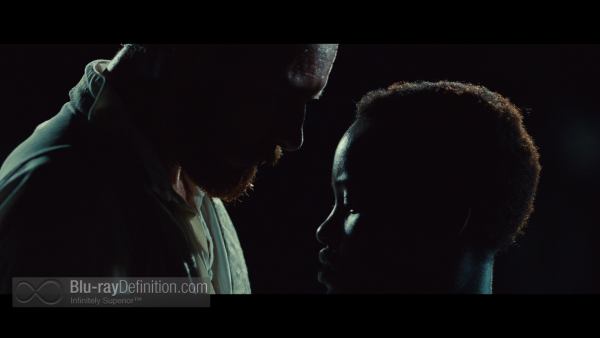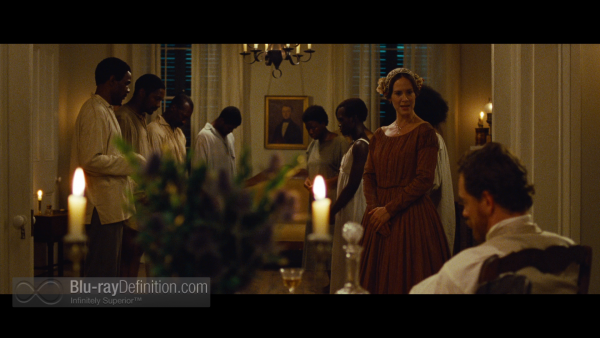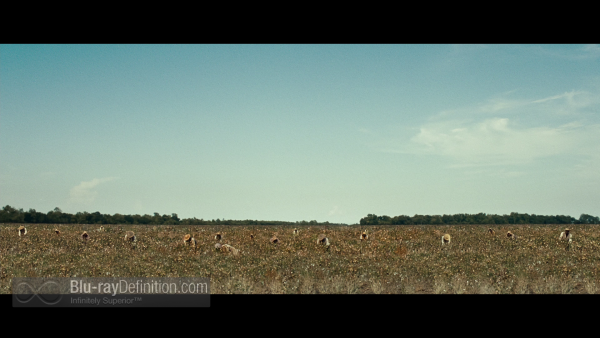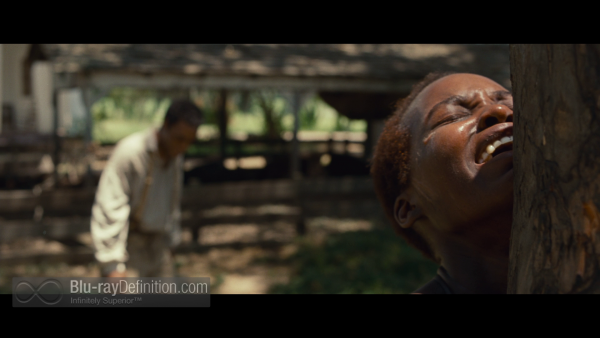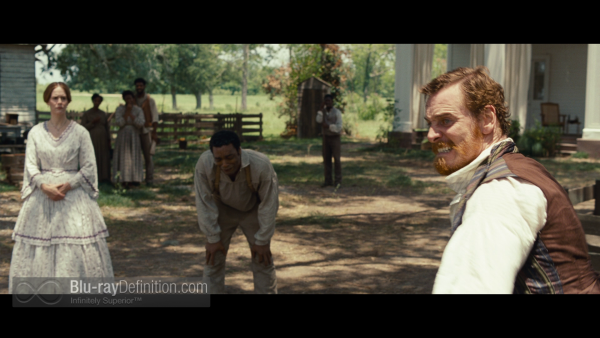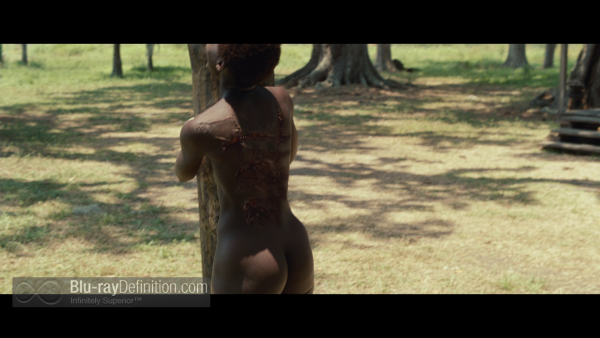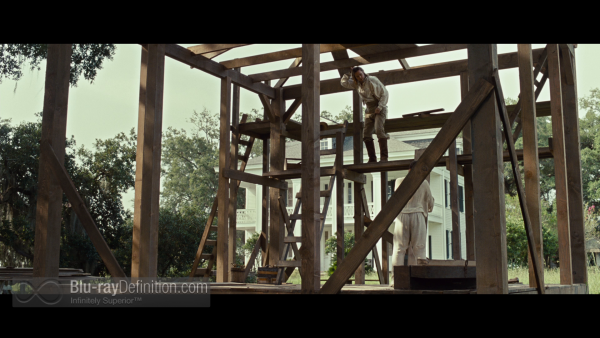 [amazon-product]B00G4Q3NDA[/amazon-product]