– –

The Film
[Rating:3/5]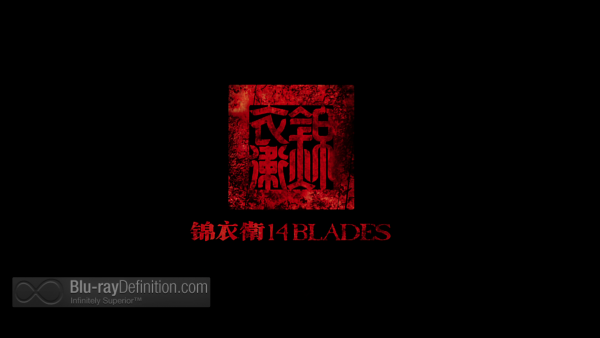 Superstar Donnie Yen (Ip Man, Hero, Iron Monkey) stars in this martial arts adventure from director Daniel Lee (White Vengeance). Filled with lavish costumes, nonstop action, and gorgeous cinematography, this historical adventure follows a special royal guard, Qinglong (Yen) as he is tasked with saving the Emperor from a traitor named Jia (Law Kar-Ying) by safely delivering a royal seal. His journey finds him joining forces with the beautiful Qiao Hua (Zhao Wei), daughter of the owner of a courier service with a dangerous female assassin on his trail.
Donnie Yen is, as always, up to the task in 14 Blades, turning in a magnetic performance as the martial arts master on the run, and the choreography of his action sequences plays beautifully against natural desert backdrops or luxurious interiors. The two leads, Yen and Zhao also provide wonderful chemistry on screen together. Zhao, as beautiful as ever, doesn't allow Yen's presence to overpower her onscreen at all.
Like many of these martial arts fantasies, 14 Blades does tend to go askew with its high-flying wirework and almost mystical martial arts abilities. One character appears to be able to move at hyper-speed and take on an ethereal form. The special effects don't always look as realistic as one would like them to be either. The film is best when it is grounded in reality and simply allowing the quick pace, choreography, and gorgeous canvas to lure you in.
Video Quality
[Rating:3/5]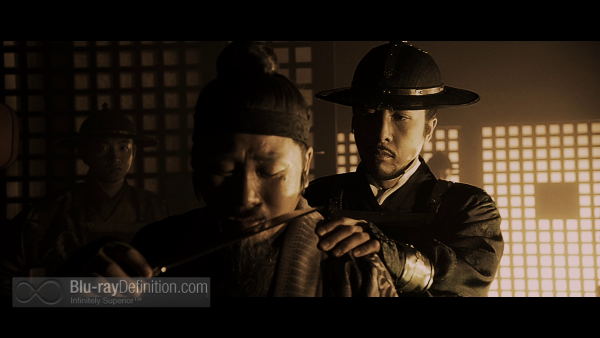 14 Blades was shot on various Arrflex cameras on 35mm Kodak (Vision2 200T 5217, Vision3 500T 5219) film stock in the Super 35 format. It was brought to Blu-ray by Anchor Bay in an AVC 1080p encodement. While the image looks clean and does yield lots of detail, there is some very strong and obvious edge enhancement that plagues it. Faces stick out against backgrounds quite obviously as do some buildings and signs. One can spot haloing and other ringing on objects. These detract from what is otherwise good color reproduction and contrast.
Audio Quality
[Rating:4.5/5]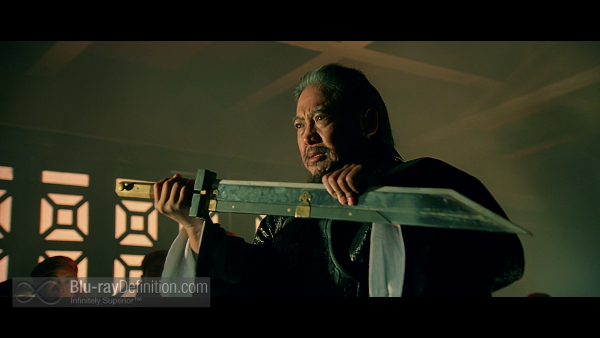 The Mandarin DTS-HD Master Audio 5.1 (48kHz/24-bit) soundtrack is a masterful one and that engulfs you in the sounds of galloping horses, the clashing of swords, and the thumps of punches and kicks. The low end is very extended, but tight, and dialogue is clear.
Supplemental Materials
[Rating:0/5]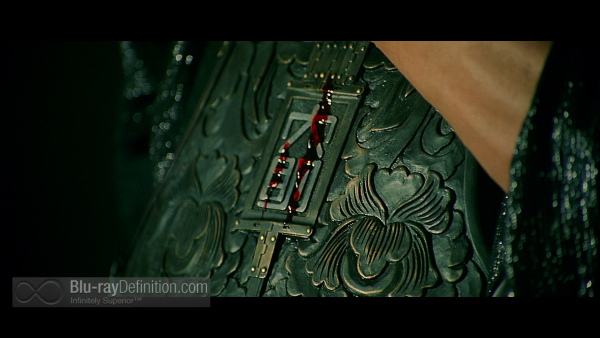 Nothing here to see.
The Definitive Word
Overall:
[Rating:3/5]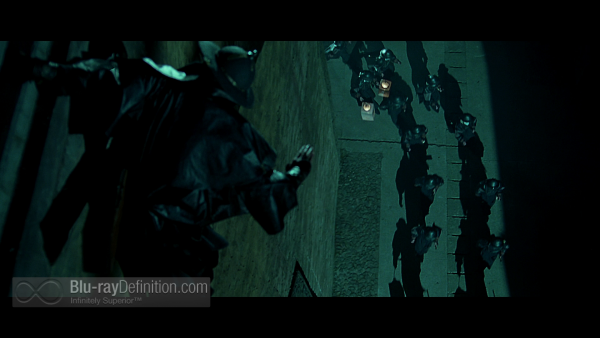 Not one of Daniel Lee or Donnie Yen's strongest efforts, 14 Blades is still an adrenaline rush, one with a heavy dose of humor and stunning visuals. Too bad this Blu-ray release isn't quite up to task in the visual department.
Additional Screen Captures
[amazon-product]B00L6AW1IW[/amazon-product]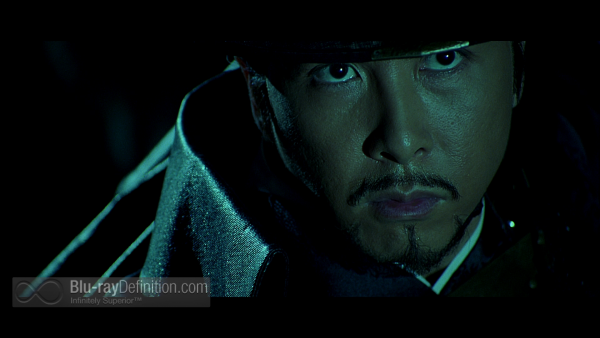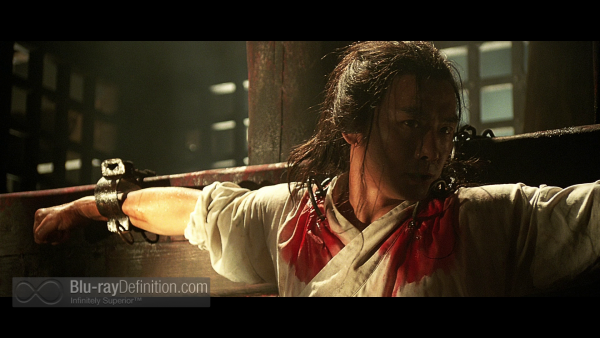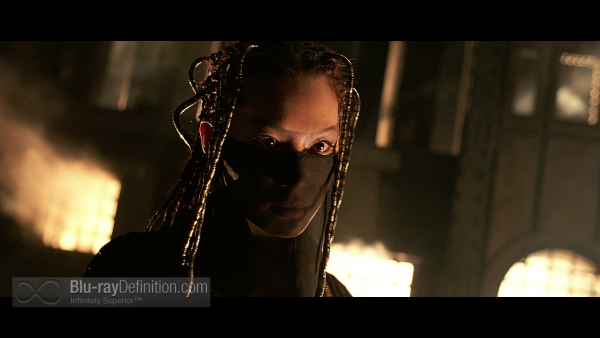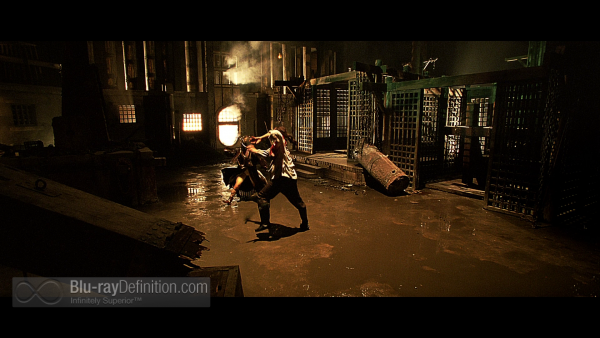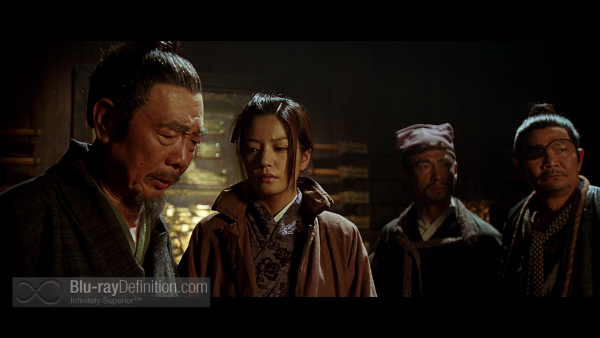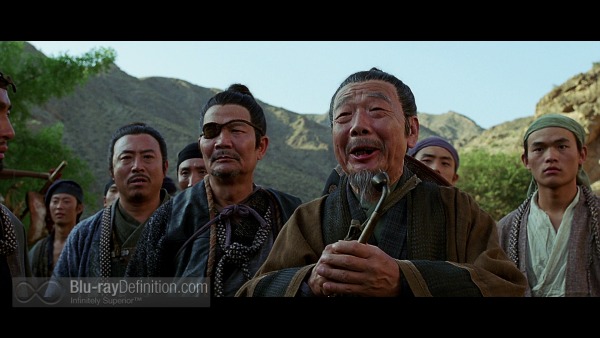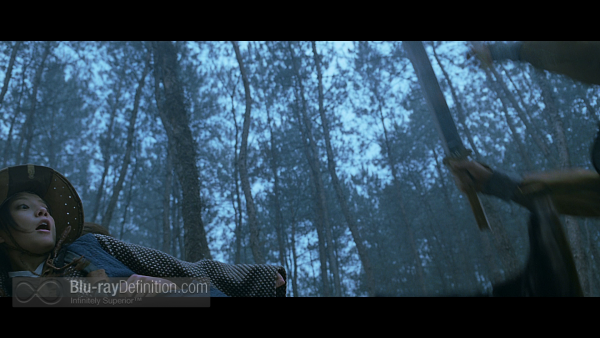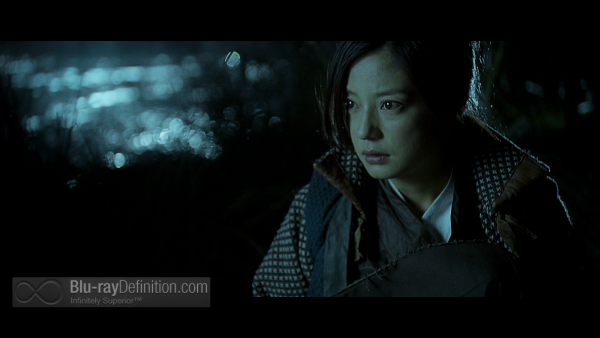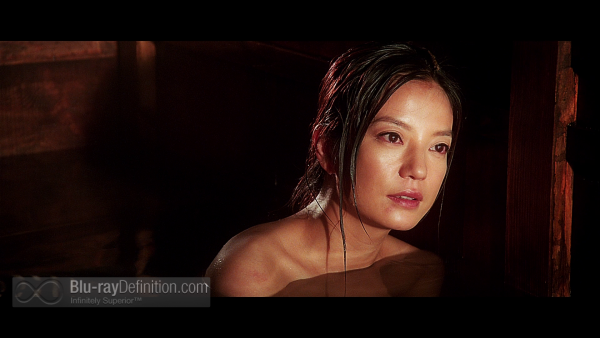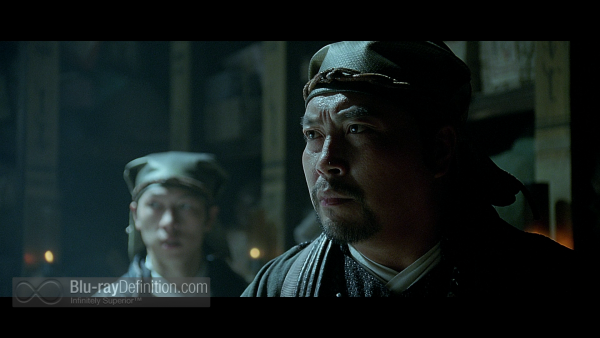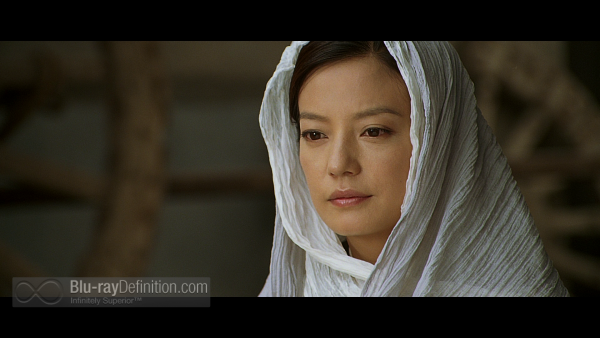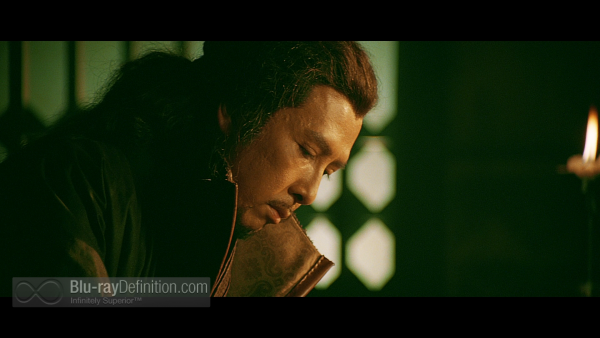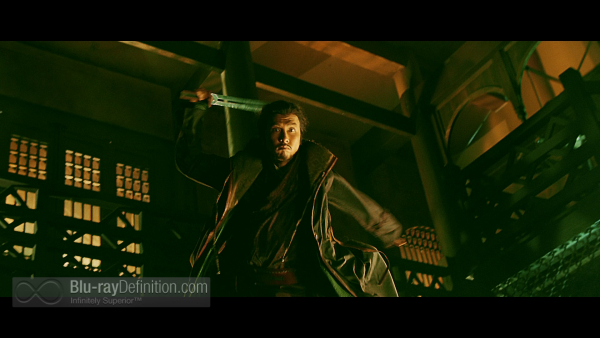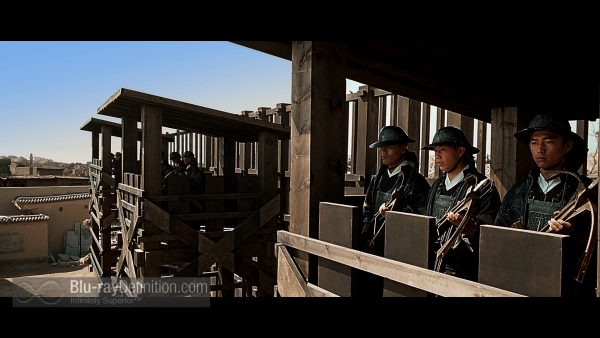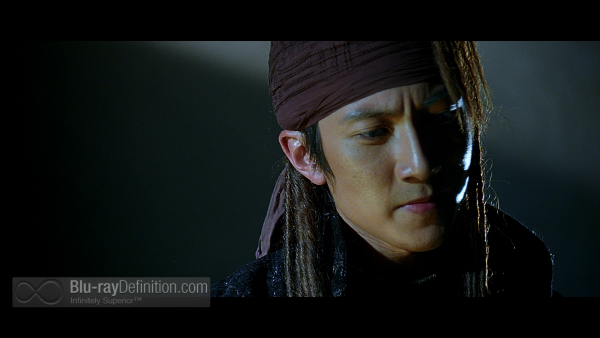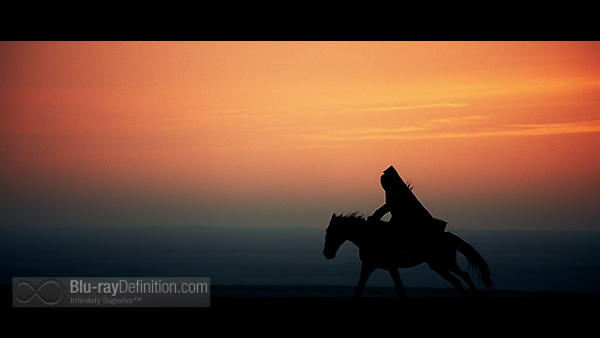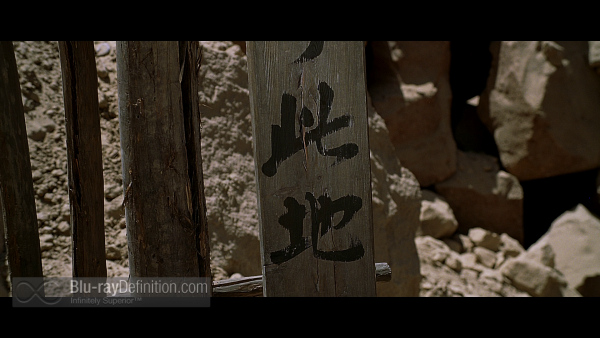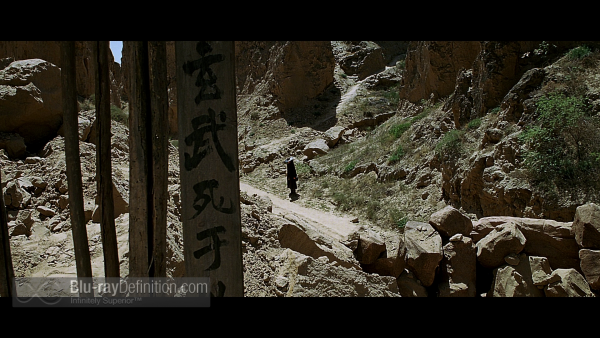 [amazon-product]B00L6AW1IW[/amazon-product]