– –

The Collection
[Rating:4.5/5]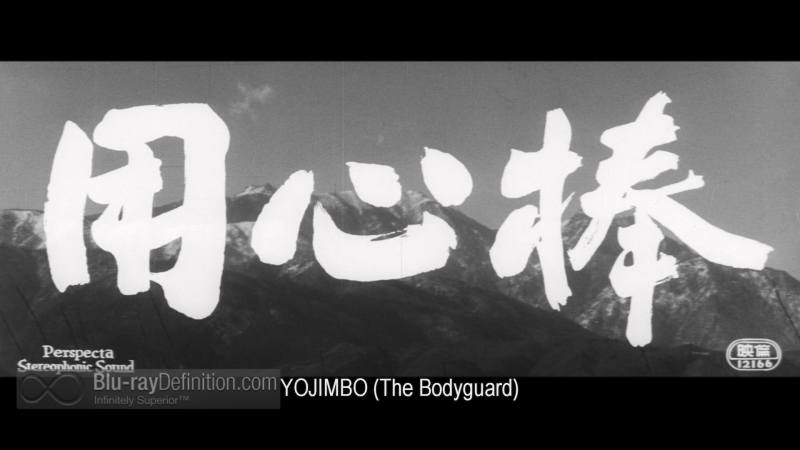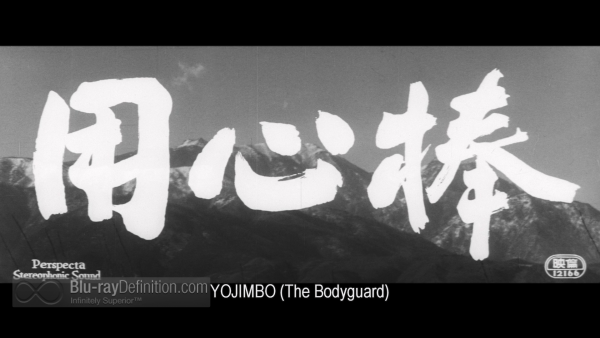 This Akira Kurosawa Samurai Collection from the BFI brings together four of the Japanese auteur's most celebrated early works in his most favored genre, the jidaigeki chambara or period samurai and swordplay film. Each film has been restored by Kurosawa's longtime production company Toho and provided to the BFI, with Seven Samurai having additional restoration work performed on it by the BFI as well.
Of the four films, Seven Samurai may be the most powerful and the most famous. The film that influenced a thousand other films, including a direct western remake in The Magnificent Seven, it heralded a new era in Kurosawa's filmmaking career, a new direction, a new level of comfort and experimentation in his filmmaking. It marked his first use of telephoto lenses to flatten the action and draw viewers closer into the film, and its nearly three-and-a-half-hour length left no doubt about his mastery over his art.
The slow, methodical epic samurai drama focuses on a provincial farming village harassed by a band of marauding bandits who, on the suggestion of the village elder, decide to hire seven masterless samurai, or ronin, to help defend them. They have nothing to offer in return for the samurai's services other than shelter and one bowl of rice a day.
Upon finding the eponymous seven samurai, the warriors not only come in to defend the village and train the villagers to defend themselves, but they change how the villagers think about and see themselves.
The bleakest of the lot, Throne of Blood or Spider's Web Castle (蜘蛛巣城) is Kurosawa Akira's hauntingly powerful adaptation of Shakespeare's Macbeth. For his vision of the tragedy, Kurosawa chose to transplant the tale to feudal Japan and infuse it with Noh (能楽), the traditional Japanese masked musical drama that has been performed for centuries. This ties in perfectly with the Shakespearean play since, just like in Shakespeare's time, Noh typically uses men in the female roles (but Kurosawa did not go that far in this film).
In Kurosawa's film, Macbeth is replaced by courageous general Washizu Taketoki (Mifune Toshirô) serving under Lord Tsuzuki of Spider's Web Castle. Washizu crosses paths with a strange female apparition after a battle in which he defeats the lord's enemies. When the apparition offers him and his fellow general several predictions, mainly that Washizu will be made master of the North Castle and eventually become Lord of the Forest Castle that his fellow general, Miki (Kubo Akira), will gain a crucial command post, and finally, Miki's son will eventually become Lord of the Forest Castle. When he returns home and parts of the prophecies begin to come true, Washizu is spurred on by his ambitious wife Asaji-sama (Yamada Isuzu) to take matters into his own hands to ensure the prophecy is fulfilled by killing Lord Tsusuki. This also leads to further plots and betrayals when the couple realize Miki's wife may have a son that could supplant Washizu as the Lord of the castle.
Kurosawa declined to consult Shakespeare's original text in crafting his adaptation of Macbeth, and the film is all the better for it. It is shrouded in Japanese feudalism, painted against a bleak, foggy landscape, and devoid of its minor characters. What is left is a bare, almost eerie tragedy made all the more pronounced by the brilliantly icy cold portrayal of Lady Asaji/Lady Macbeth by Yamada Isuzu, who counters Mifune Toshirô's towering Washizu flawlessly.
The shrouds of fog and mist in the film suggest its protagonists folly at trying to predict or influence their futures and their inability to see clearly what they are headed for. The stark blacks and bright whites reminiscent of a film noir are also suggestive of the dark foreboding atmosphere and the terrible path that Asaji-sama is leading everyone down.
Throne of Blood may be Kurosawa's bleakest film, but it is also one of his most powerful and beautifully rendered. With its visuals and language, it seamlessly shifts the Shakespearean world of Macbeth to the Japanese aesthetic and makes for one of the best adaptations of the play there is going.
The fun begins with the lightest film of the four film set, The Hidden Fortress. Kurosawa's1958 jidaigeki film may be known as one of the inspirations for George Lucas' Star Wars, but the almost uncharacteristically breezy and humorous film is great even without knowing that and stands on its own without question. Kurosawa's own inspiration from John Ford's The Searchers, also shines through in his magnificent use of wide open spaces and pioneering use of widescreen technology in the Japanese film industry, making the imagery big a part of The Hidden Fortress as the story.
The lighthearted adventure stars the inimitable Mifune Toshiro as the famous general, of a defeated clan, Makabe Rokurota, who enlists the help of two greedy and buffoonish peasant soldiers, Tahei (Chiaki Minoru) and Matashichi (Fujiwara Kamatari), to help him sneak his clan's cache of gold, hidden in branches of wood, and the headstrong teenaged princess Yuki (Uehara Misa) through enemy territory. Their adventure takes the foursome, rowing all the way, into various near-death circumstances, Yuki acting as a mute to disguise her high-class upbringing. One brilliantly done set piece has the four hiding from soldiers amidst a fire festival and having to toss their gold into a raging bonfire to avoid looking suspicious.
One can easily see the similarities between Kurosawa's quibbling Tahei and Matashichi and Lucas' R2-D2 and C3PO, but Lucas claims that his storyline involving the princess was purely coincidental. One can take him at his word, but it wouldn't be too difficult to substitute Princess Leia for Princess Yuki and Rokurota for Han Solo or Luke Skywalker, if one really wanted to over think things.
But forget about Star Wars, and look at The Hidden Fortress purely on its own. Kurosawa and his cinematographer Yamasaki Kazuo make a beautiful film, using the widescreen format to its utmost advantage. Long lenses provide a magnificent sense of space, yet the scenes often collapse into a sense of visual claustrophobia as the characters comically begin squabbling or finding themselves in a bind while on the run.
Finally, the set rounds out with a pair of jidaigeki films, again starring Kurosawa's favorite hero Mifune Toshiro, Yojimbo (1961) and its somewhat lesser sequel follow-up Sanjuro (1962). Yojimbo is the film that inspired A Fistful of Dollars. It's the story of a drifting ronin (Mifune) who wanders into a town full of corrupt warring factions who are all eager to hire him onto their side in order to gain control and power. Disgusted with their pettiness and violence, the masterless samurai decides to pit them against each other to rid the town of them for good. It's a fascinating film, one of the most overtly violent of Kurosawa's catalogue, and contains one of his most magnetic anti-heroes ever put to film. This is no honorable samurai out to do good for goodness' sake, he's out to make a buck and to kill as many people as he can, although redemption does come when he saves a woman who has been stolen from her weak husband as payment for a gambling debt and made to be a consort for one of the town's bosses. In Sanjuro, the ronin returns to help out a town full of inexperienced samurai in what is more of a political satire and a send-up of the jidaigeki genre than a straight reading of the sort that was Yojimbo. While it is not as interesting and Mifune feels just a little out of sorts here, the spectacularly violent ending reminds us where Kurosawa really wants to take us with a film like this.
Video Quality
[Rating:4/5]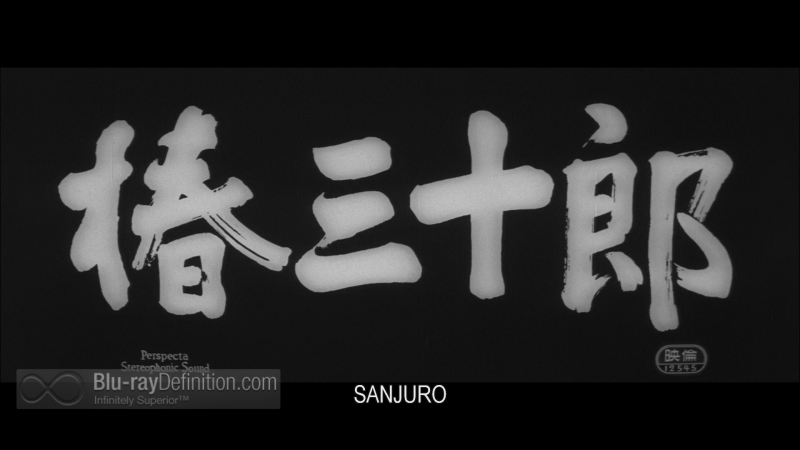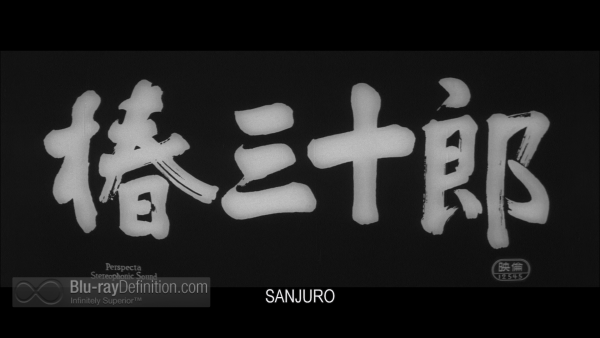 All the film in the BFI Akira Kurosawa Samurai Collection were mastered by Toho in Japan and provided to the BFI. Seven Samurai was restored by Toho in Japan using an original 35mm fine grain master positive and delivered to the BFI. Further digital restoration was undertaken by the BFI, at Deluxe Soho, to remove instance of film damage, emulsion-warping and frame jumping.
The films are all included in their original aspect ratios of either 1.33:1 or 2.35:1 in AVC/MPEG-4 1080p encodements. While the high definition presentations of these films are rather film-like and natural to the eyes, they do look a bit softer and darker overall than their American counterparts on Blu-ray from the Criterion Collection. Criterion's The Hidden Fortress, for example, is not only freer of scratches, but also has a crisper grain texture. The same can be said for Throne of Blood, even with its smokey atmosphere, it still yields a sharper picture in its US counterpart. Still, do not feel cheated by these BFI releases, which are darn good, and without a direct side-by-side comparison, one would be none the wiser. The standout film image-wise in the set is Yojimbo, which has the best contrast and the cleanest picture.
Editor's note: For screen captures of Seven Samurai see the review of the individual SteelBook release.
Audio Quality
[Rating:3.5/5]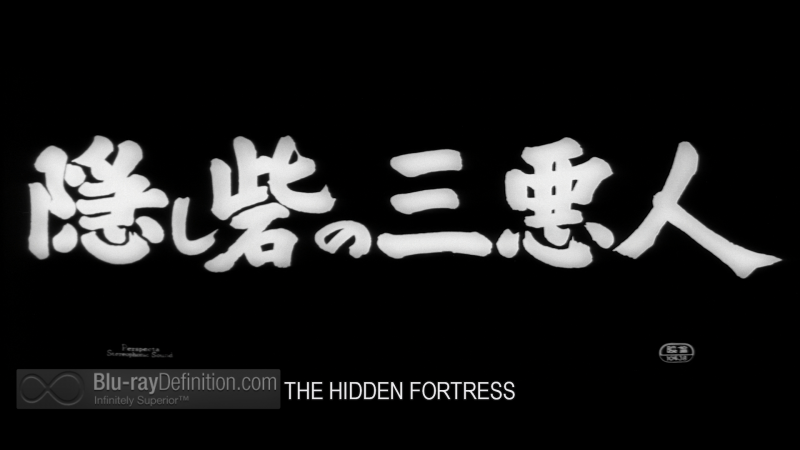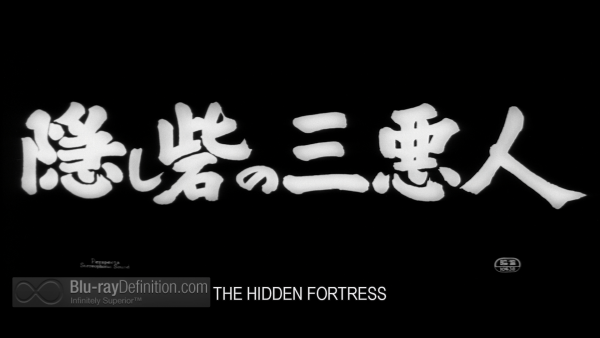 All films have their original Japanese monaural sound provided on LPCM 2.0 (48kHz/24-bit) tracks. Given the limitations of the era in which these films were made, one can't expect absolute reference sound, but they do the job despite the boxiness and at times scratchy sound.
Supplemental Materials
[Rating:3.5/5]
Fully illustrated booklet with essays by Philip Kemp and Nigel Andrews, contemporary reviews, and film credits.
Seven Samurai:
Play with or without the original intermission
The Art of Akira Kurosawa (1.78:1; 1080p/24; 00:48:46) – Asian cinema expert Tony Rayns discusses Kurosawa's career and influence
Original Japanese Theatrical Trailer (1.37:1; 1080p/24; 00:04:10)
Throne of Blood:
Audio Commentary with Michael Jeck
Original Japanese Theatrical Trailer (1.33:1; AVC/MPEG-4; 1080p/24)
Yojimbo:
Audio commentary with Philip Kemp
Original Japanese Theatrical Trailer (2.35:1; 1080p/24; 00:02:37)
Sanjuro:
Film Introduction by Alex Cox (1.78:1; SD/PAL; 00:05:13)
Alex Cox on Akira Kurosawa (1.78:1; SD/PAL; 00:09:11)
Original Japanese Theatrical Trailer (2.35:1; 1080p/24; 00:02:32)
The Definitive Word
Overall:
[Rating:4/5]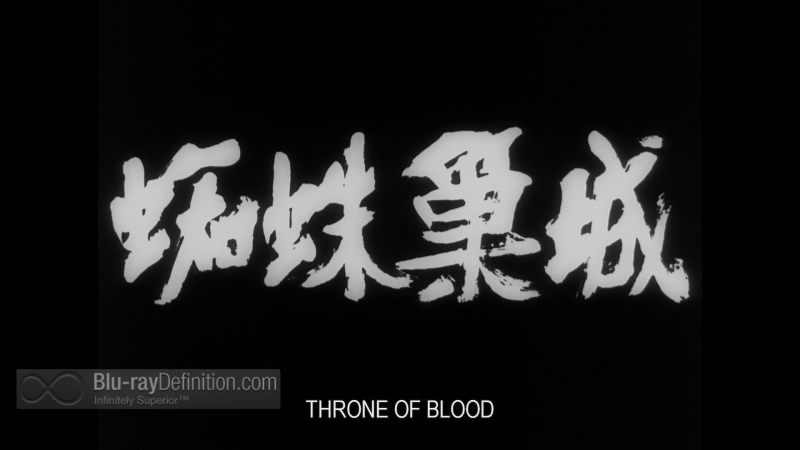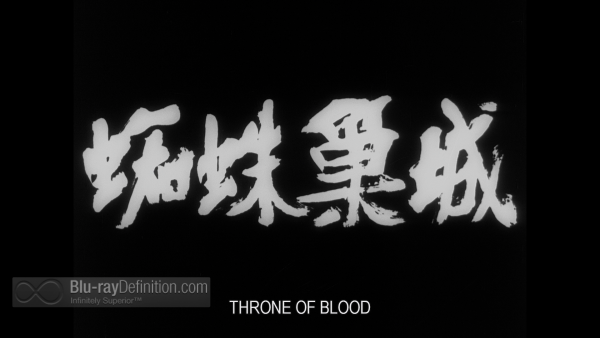 This Samurai Collection of Kurosawa films, freshly restored in high definition, is made for marathon viewing. From the swashbuckling of The Hidden Fortress to the dazzling blade work of Yojimbo or the moody Eastern interpretation of Macbeth that is Throne of Blood, this is high art at its finest.
Additional Screen Captures
[amazon-product region="uk" tracking_id="bluraydefinit-21″]B00LA1ZV52[/amazon-product]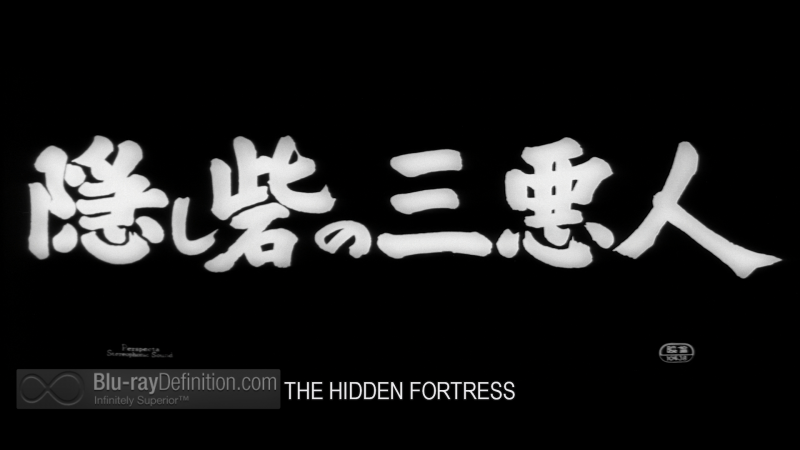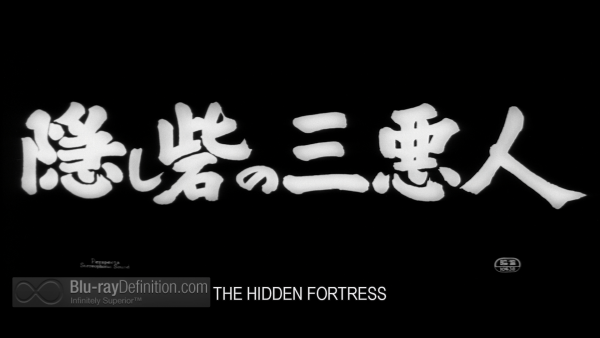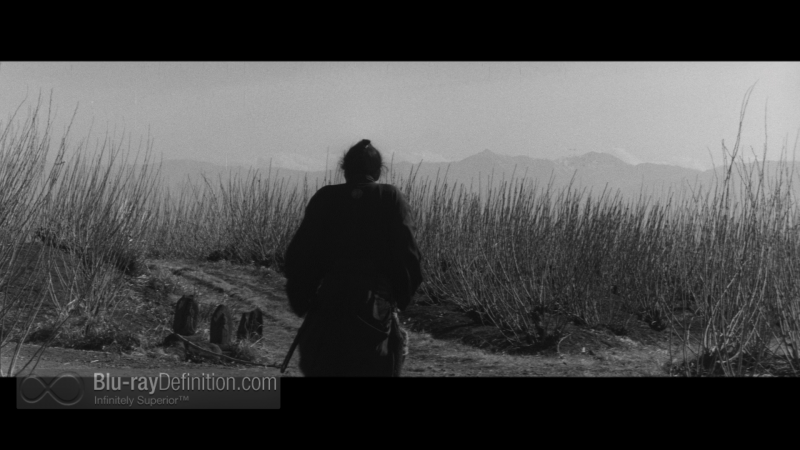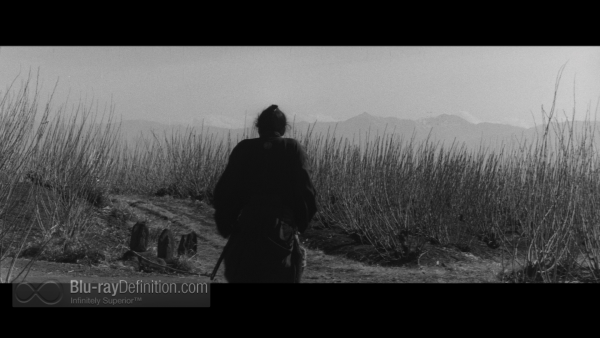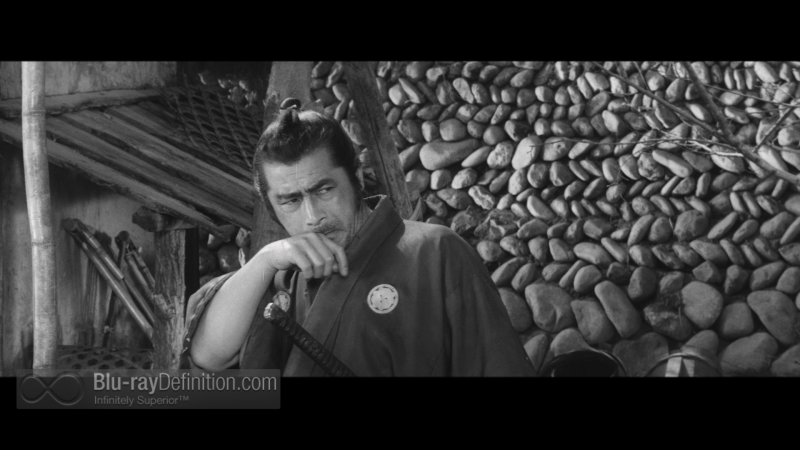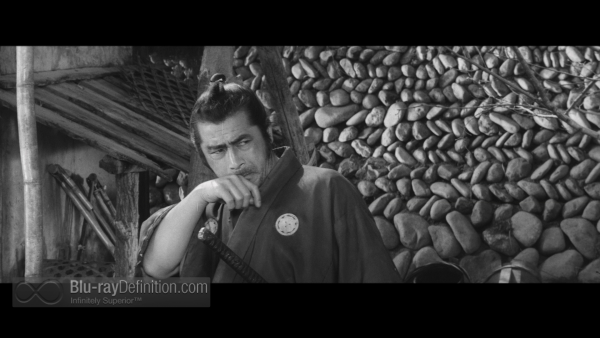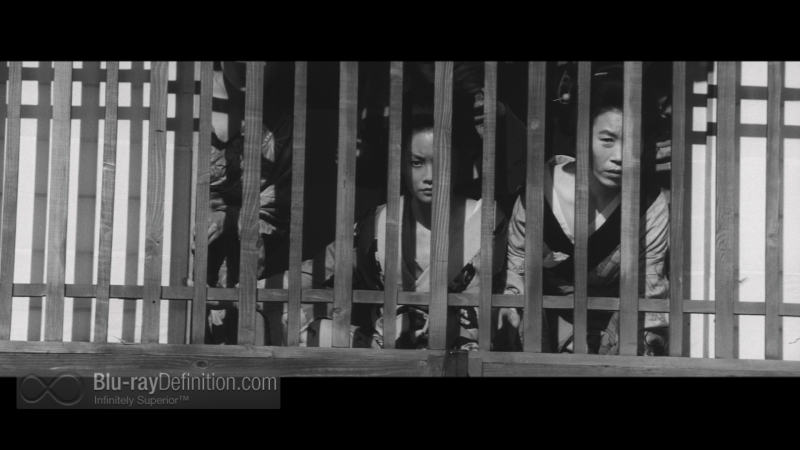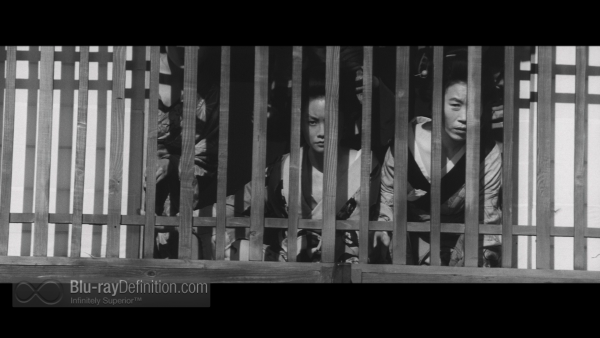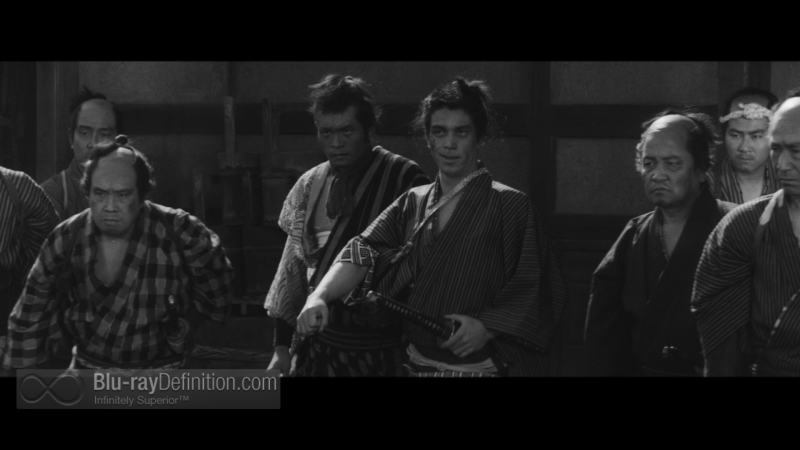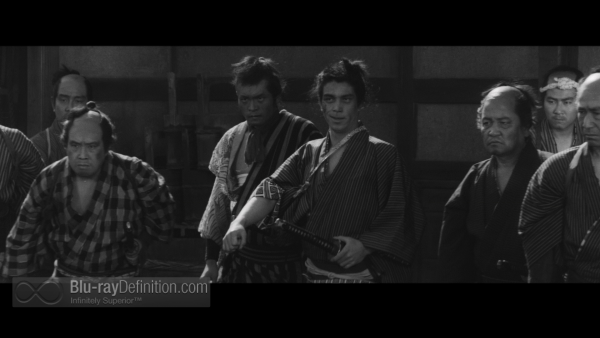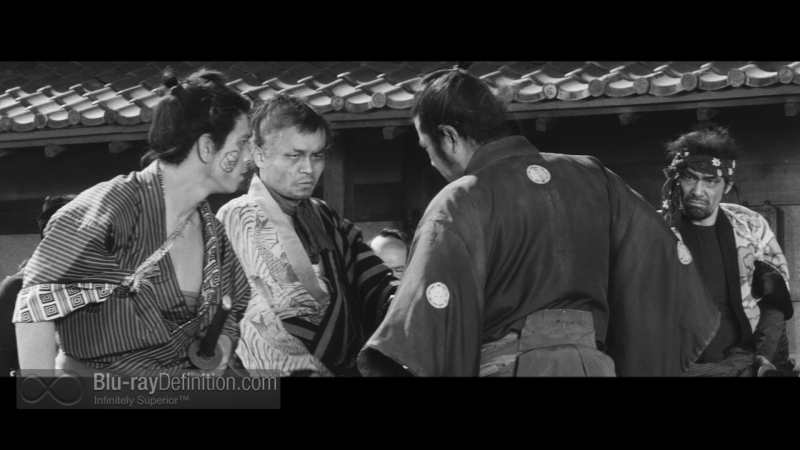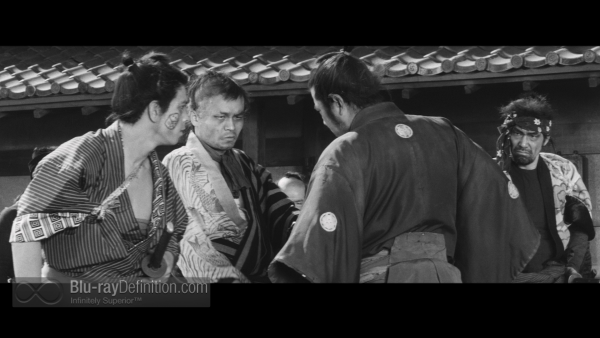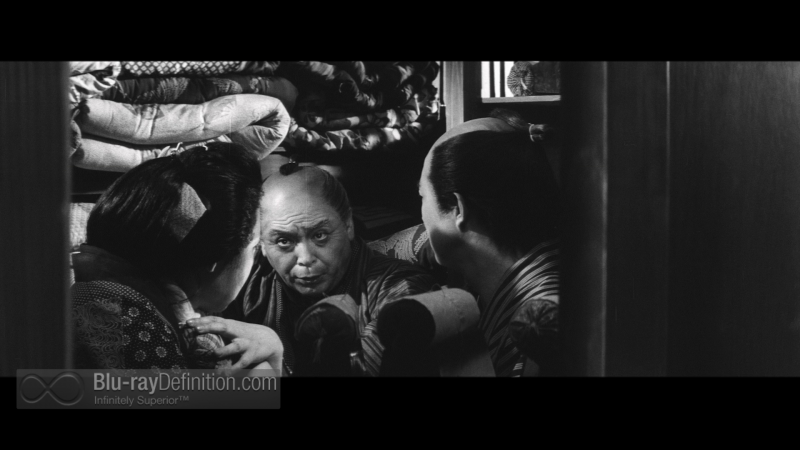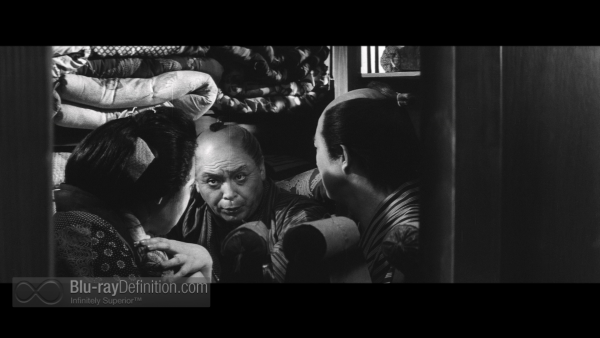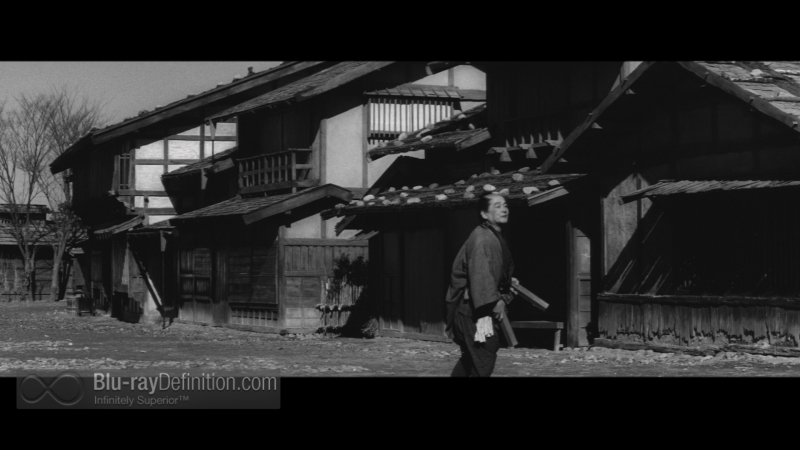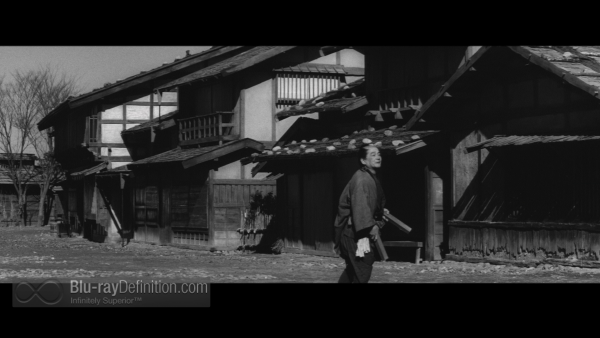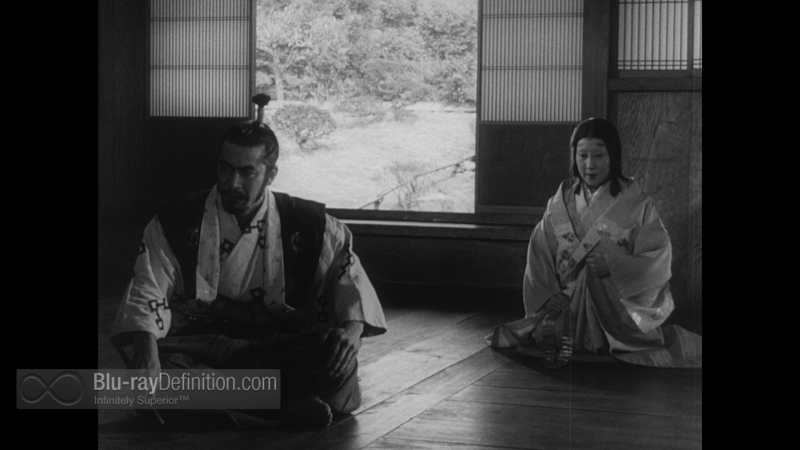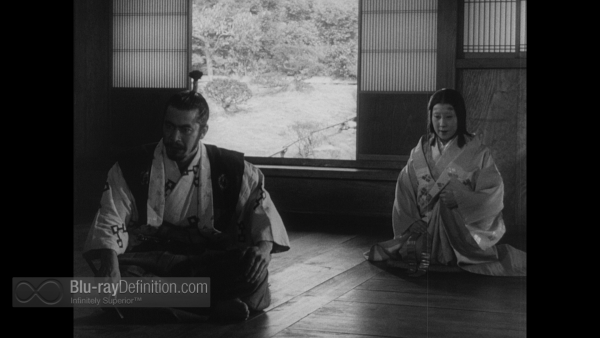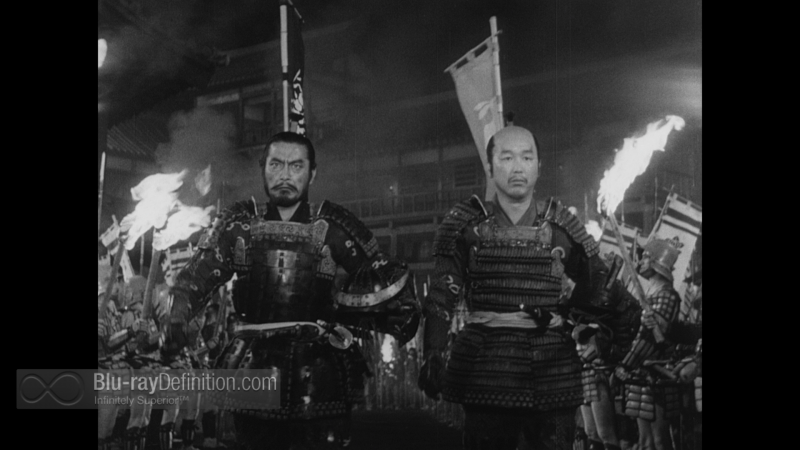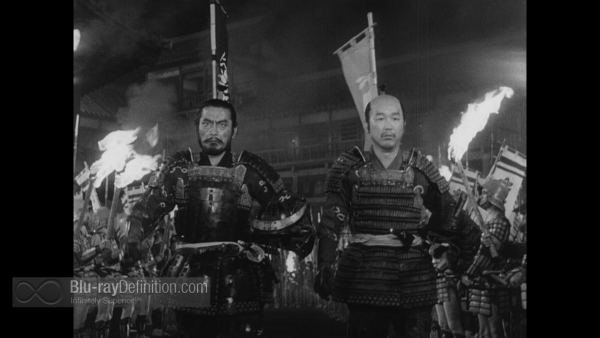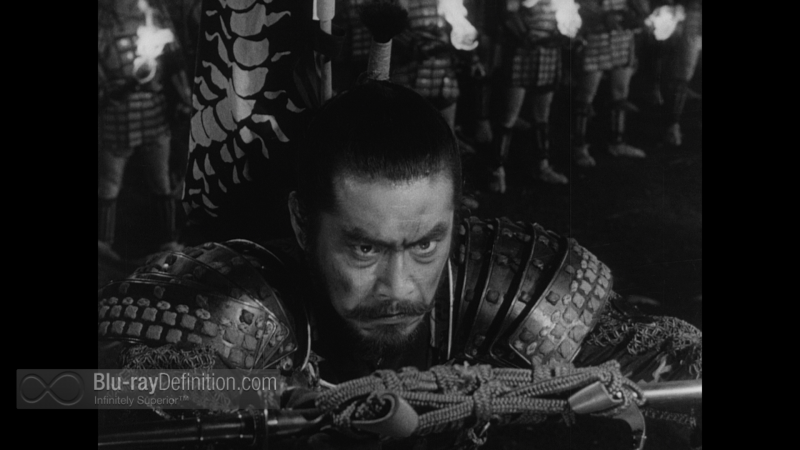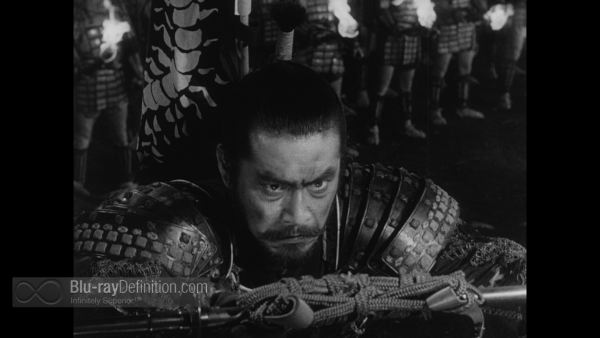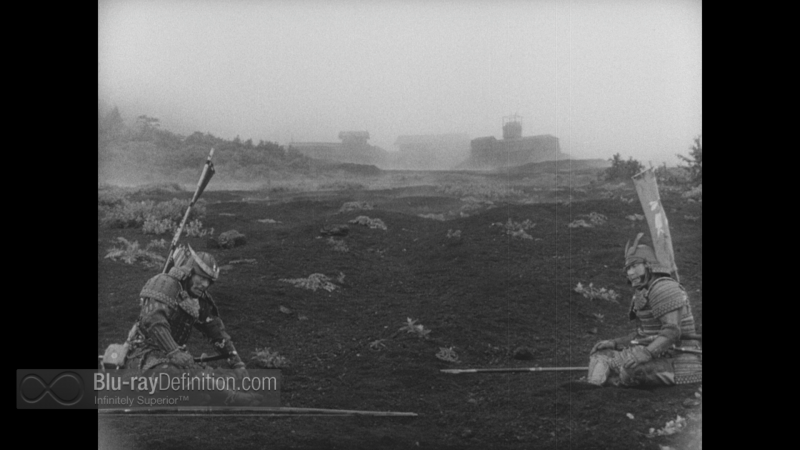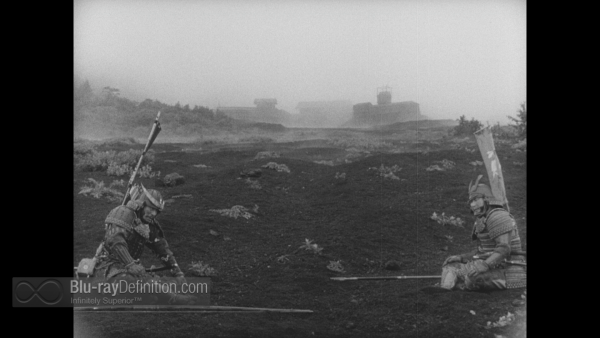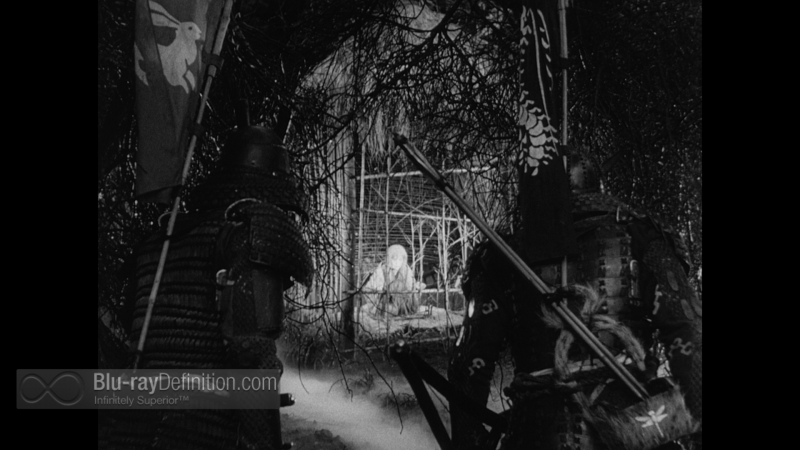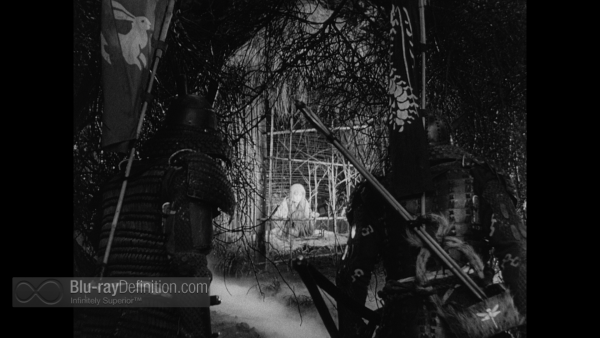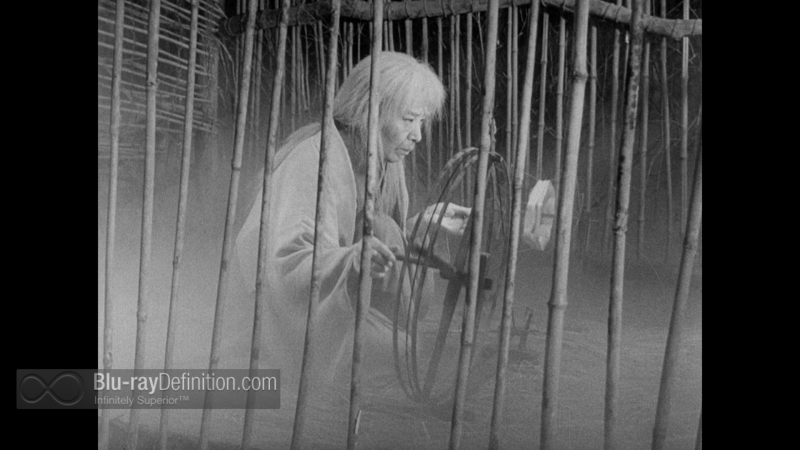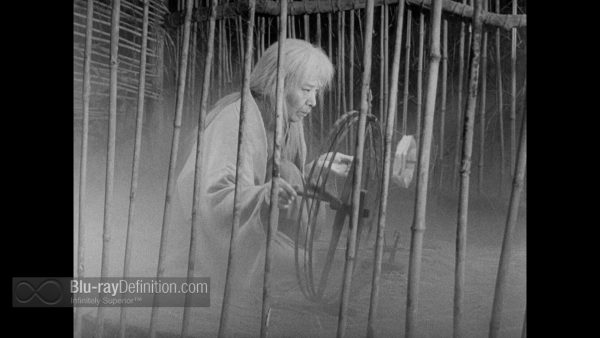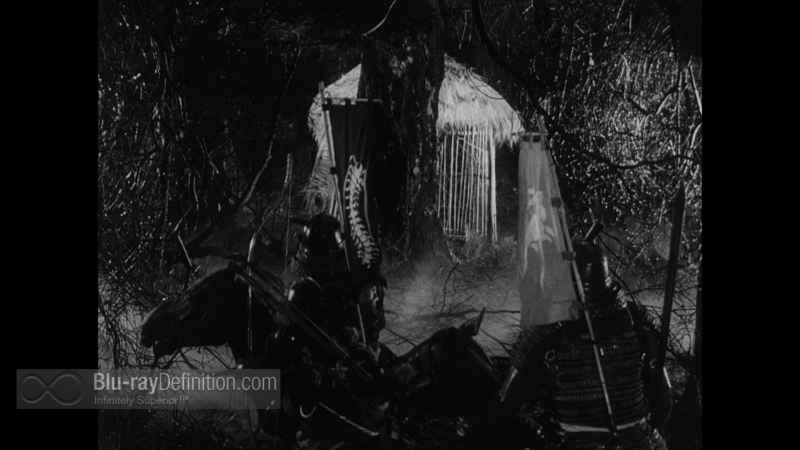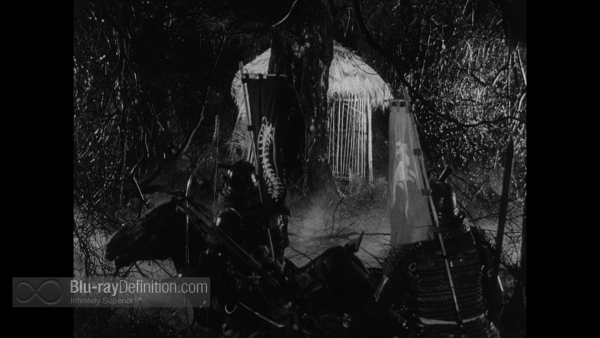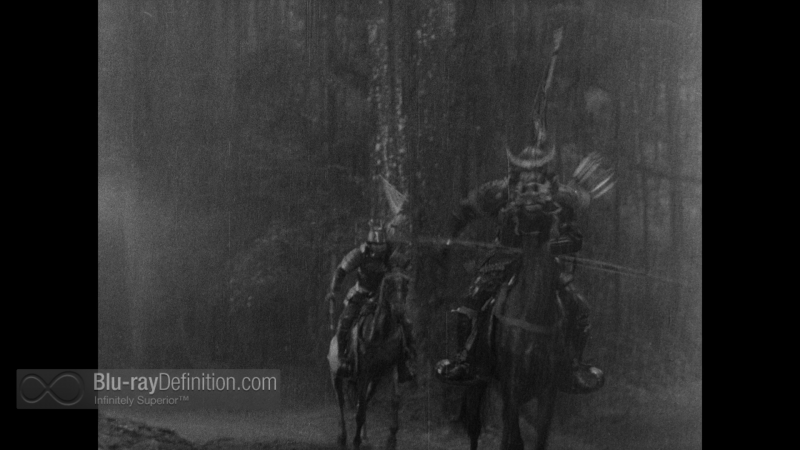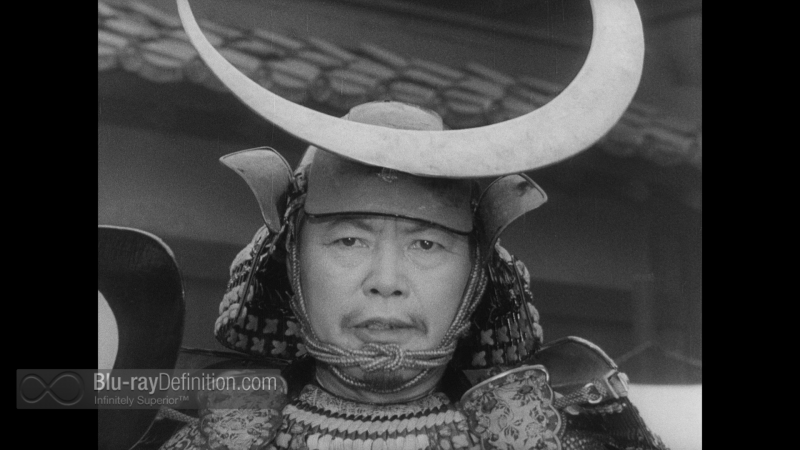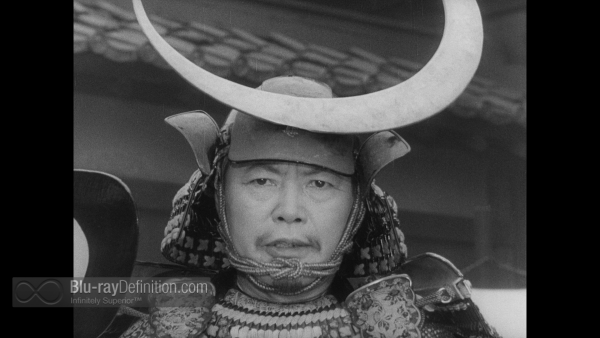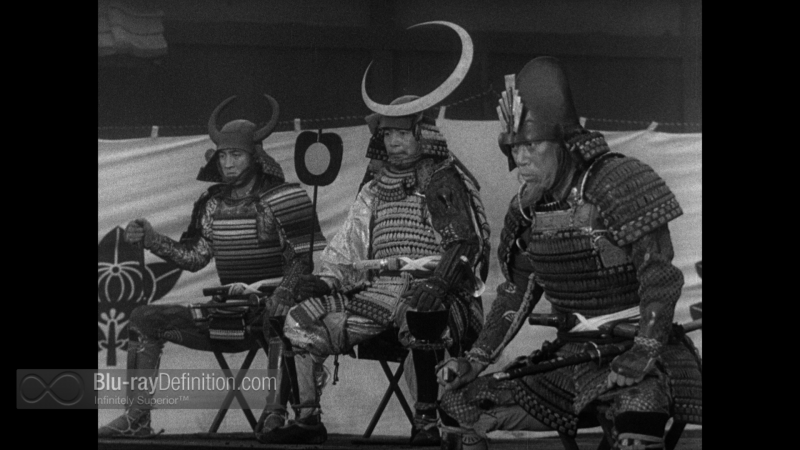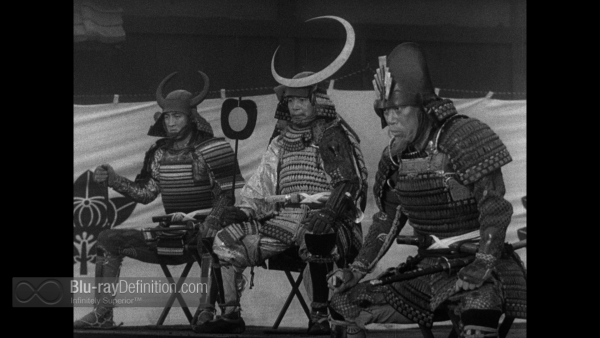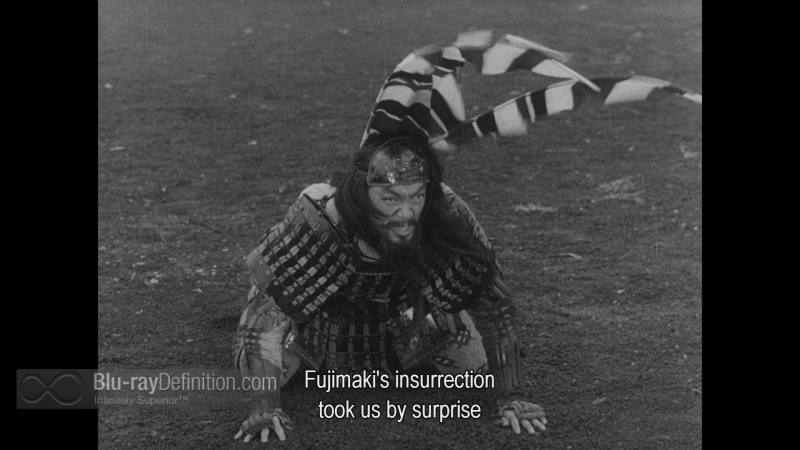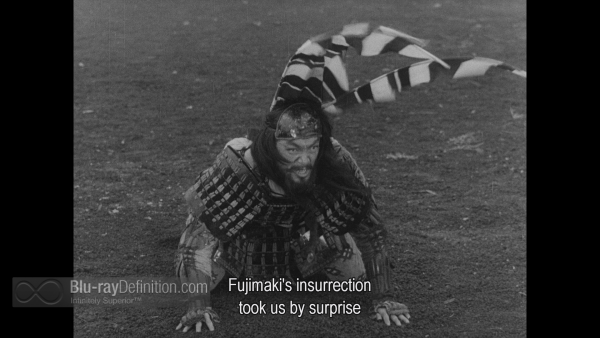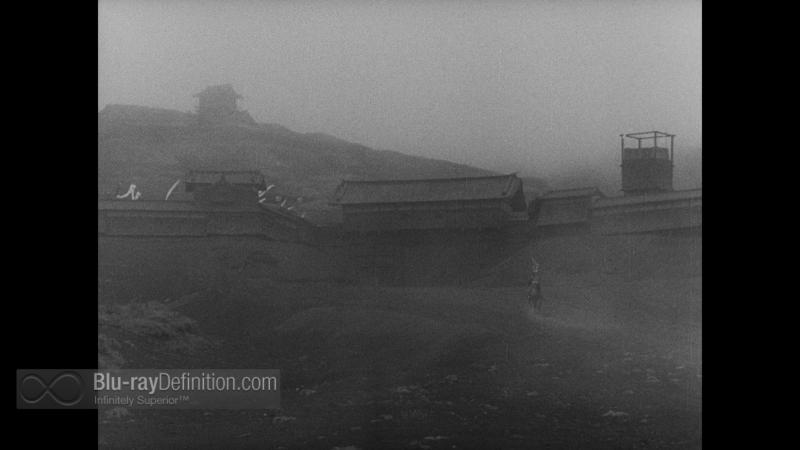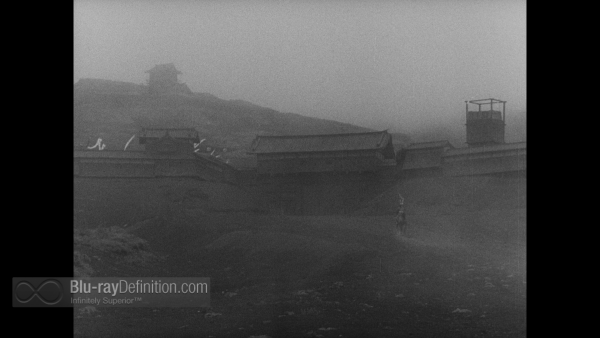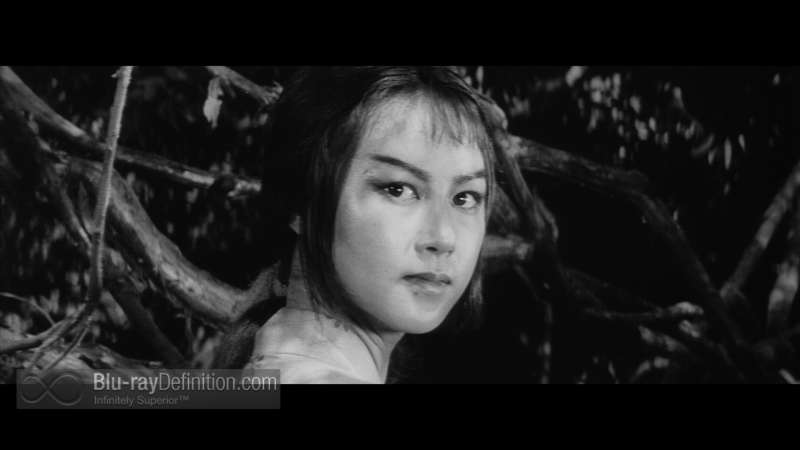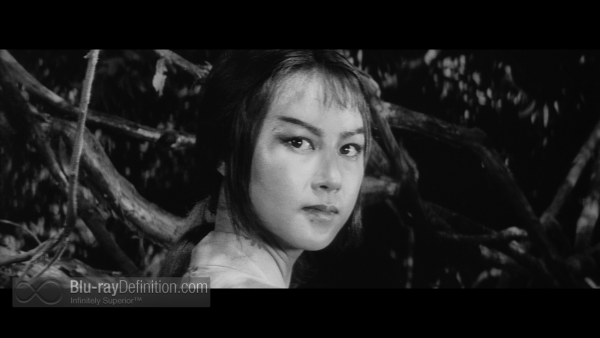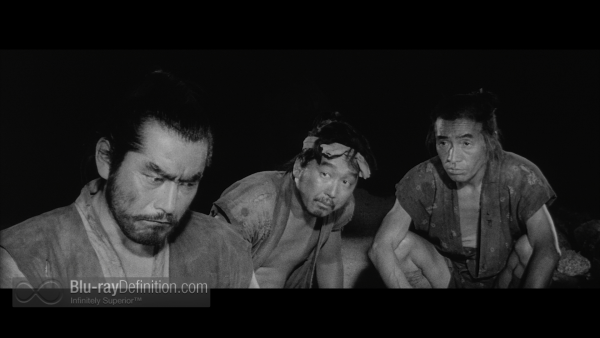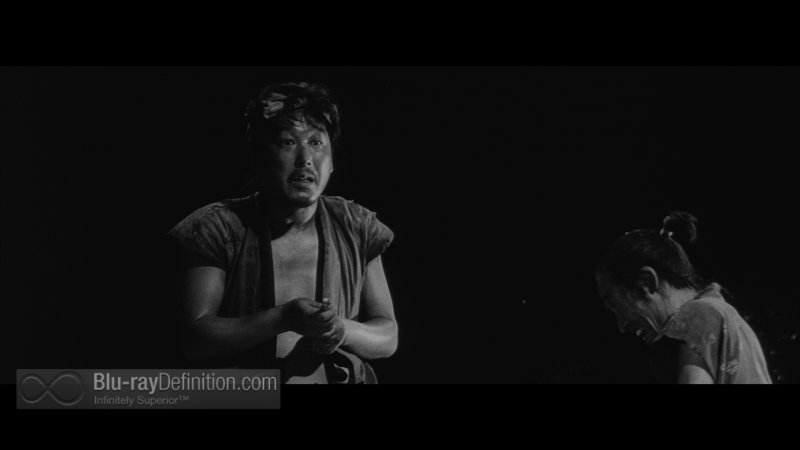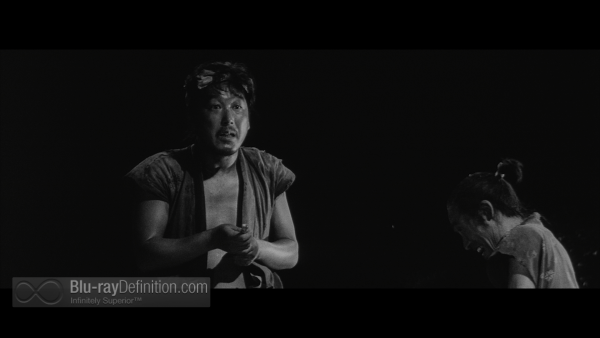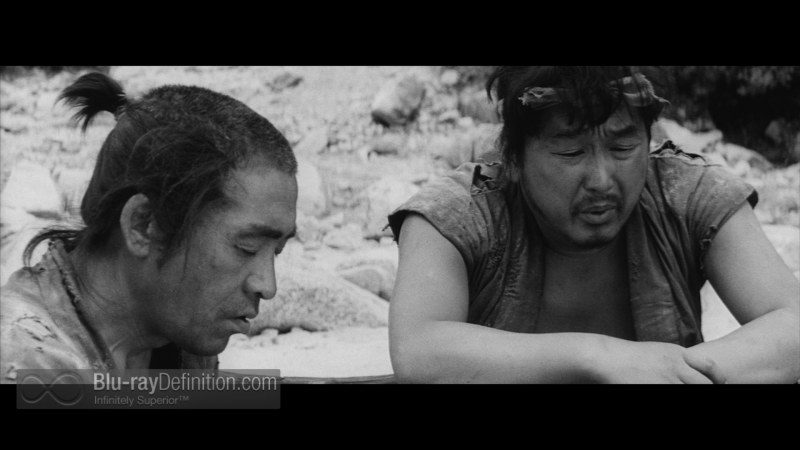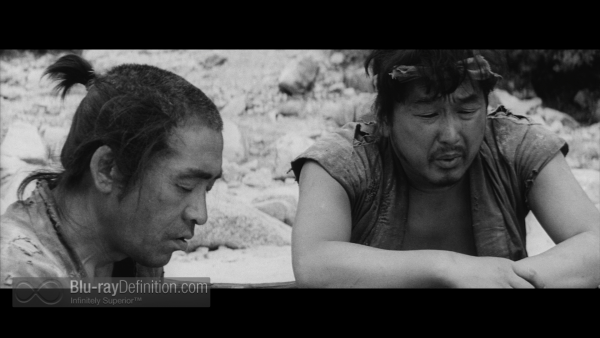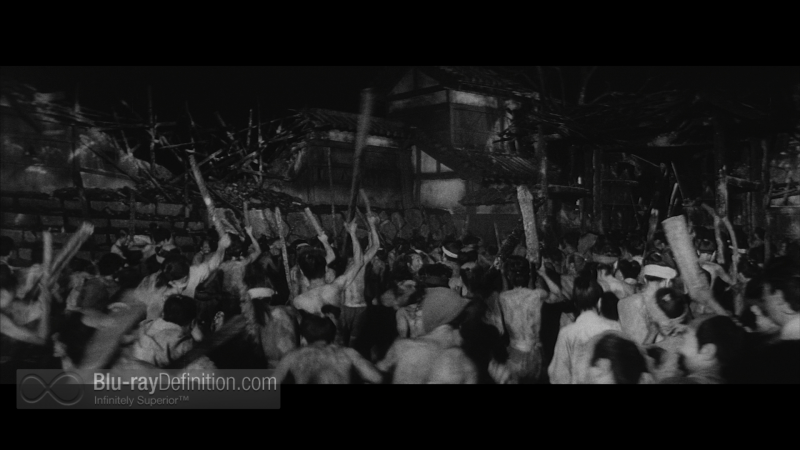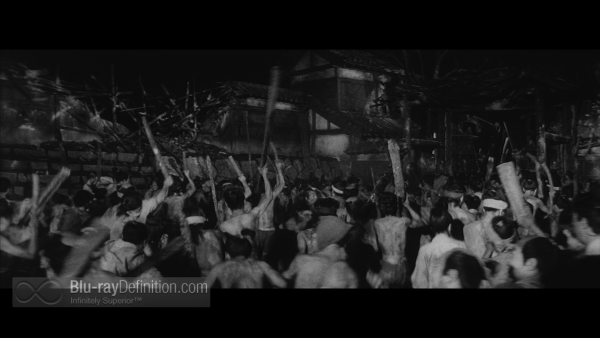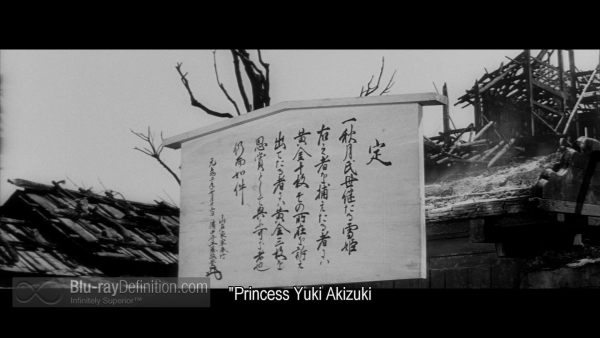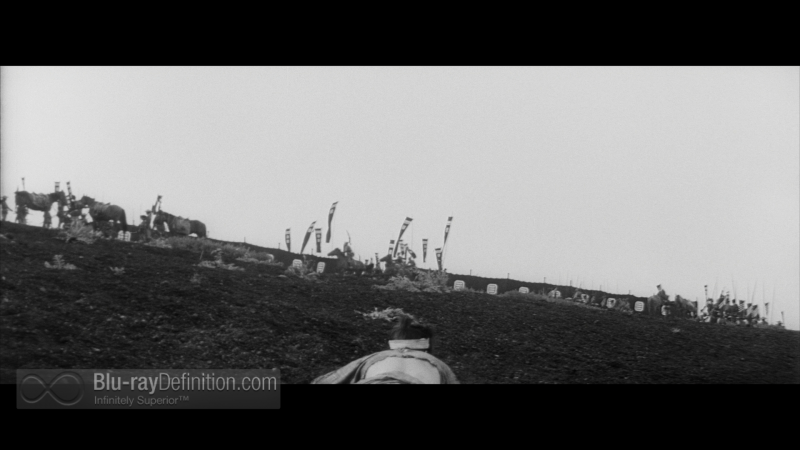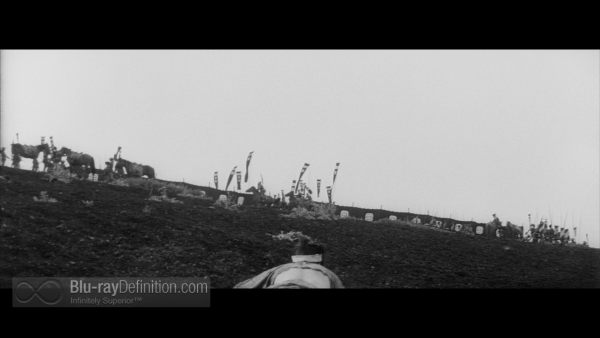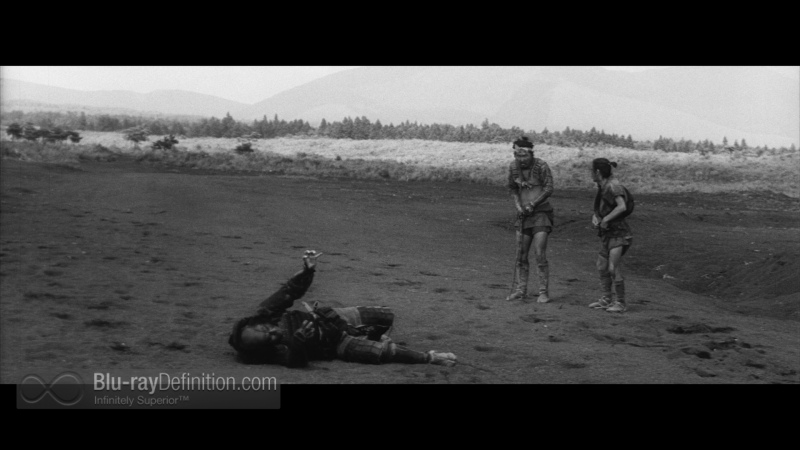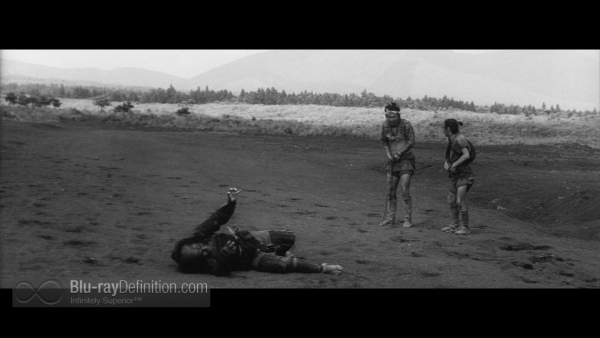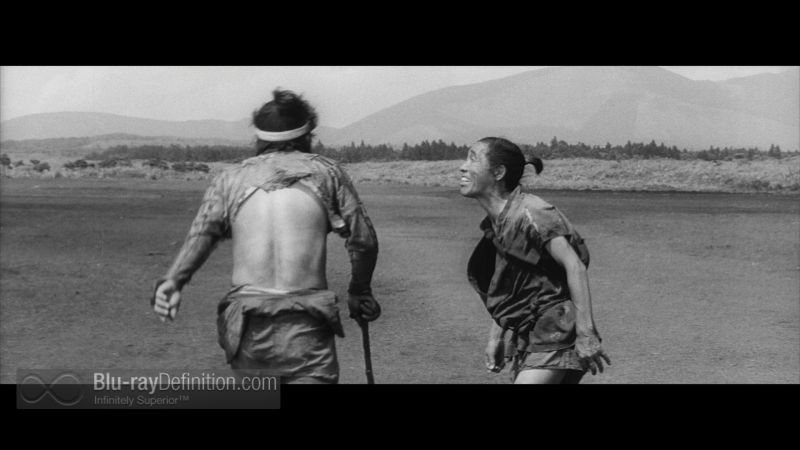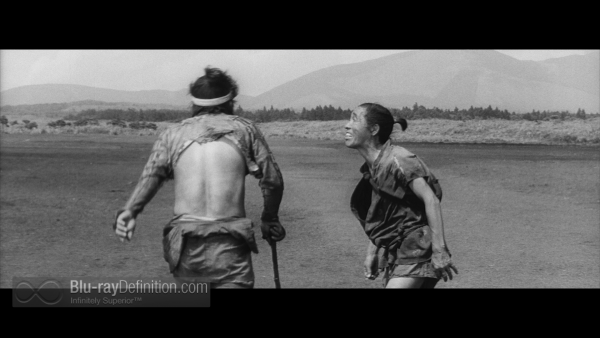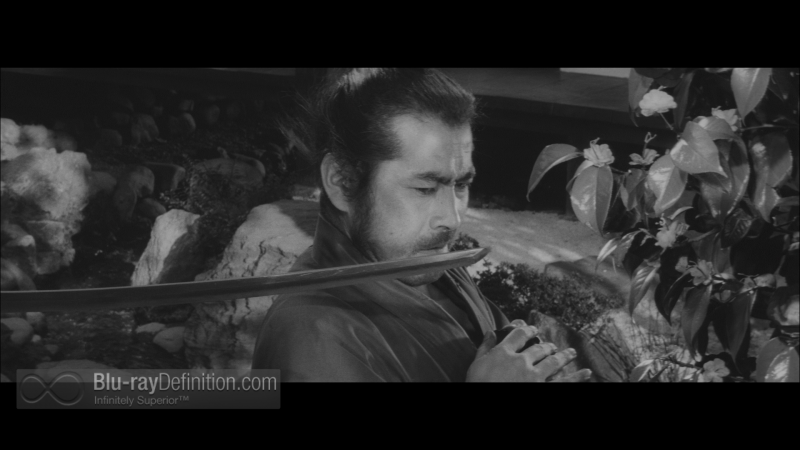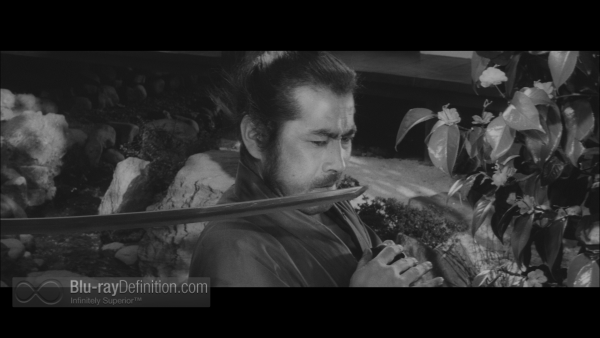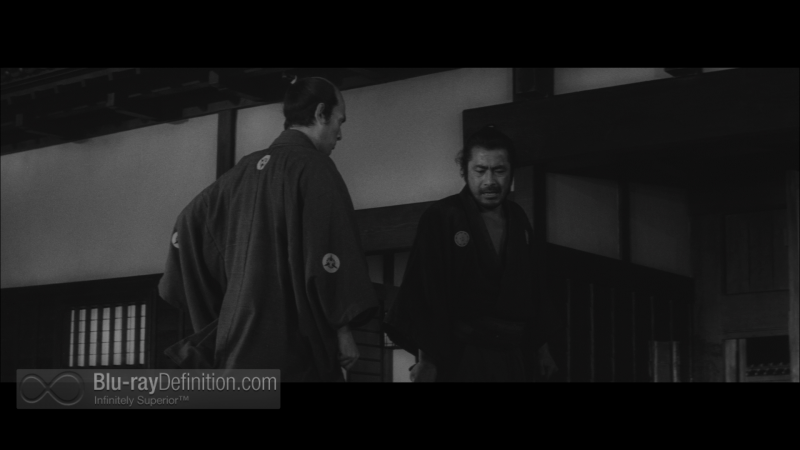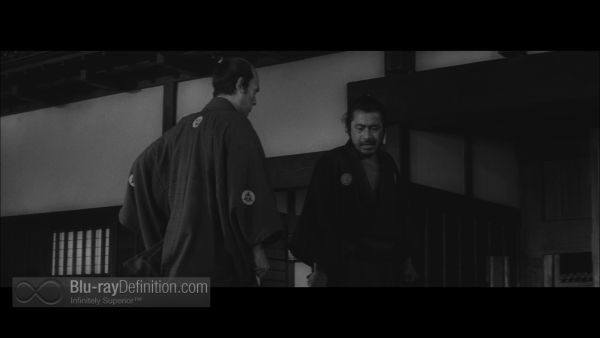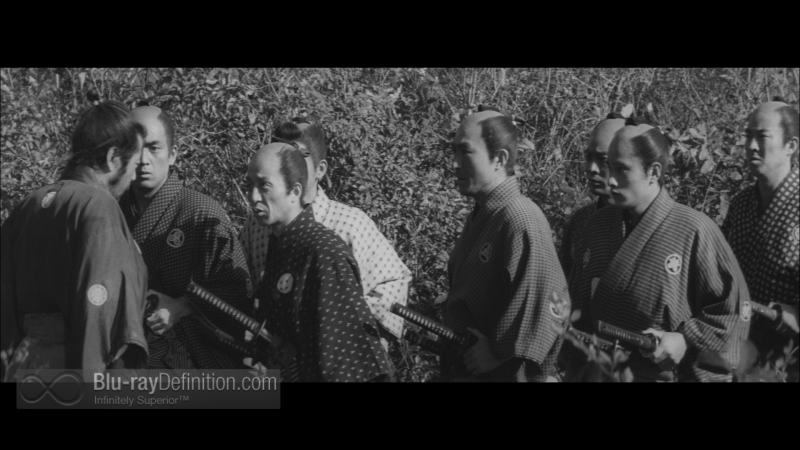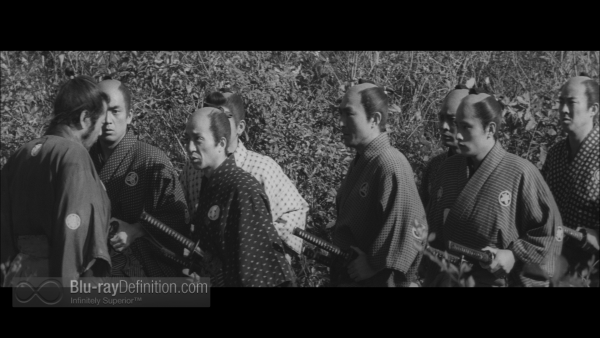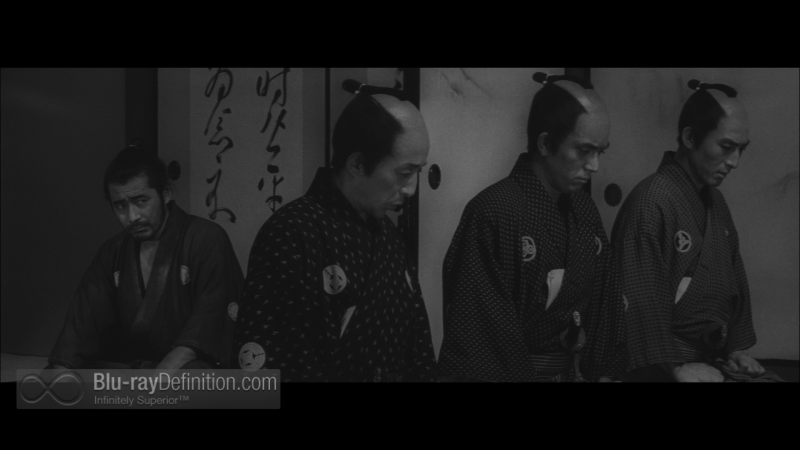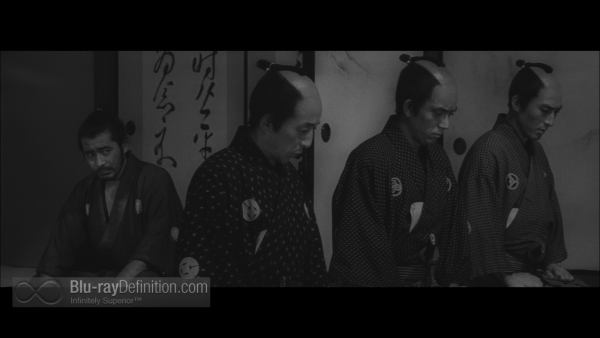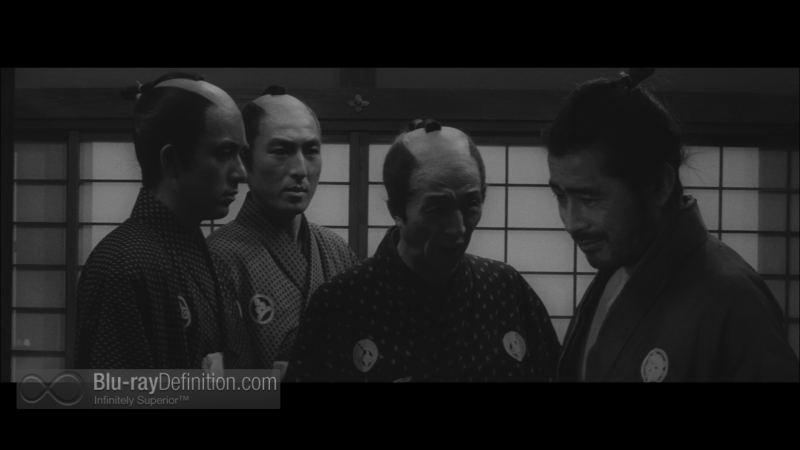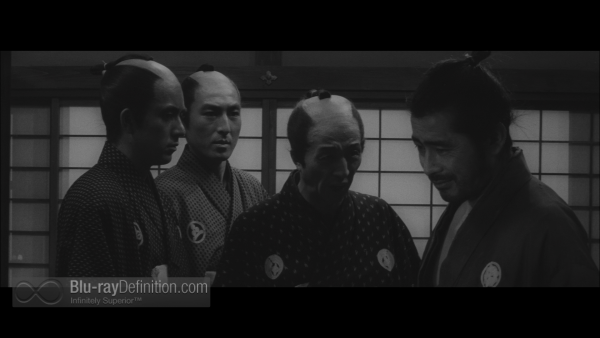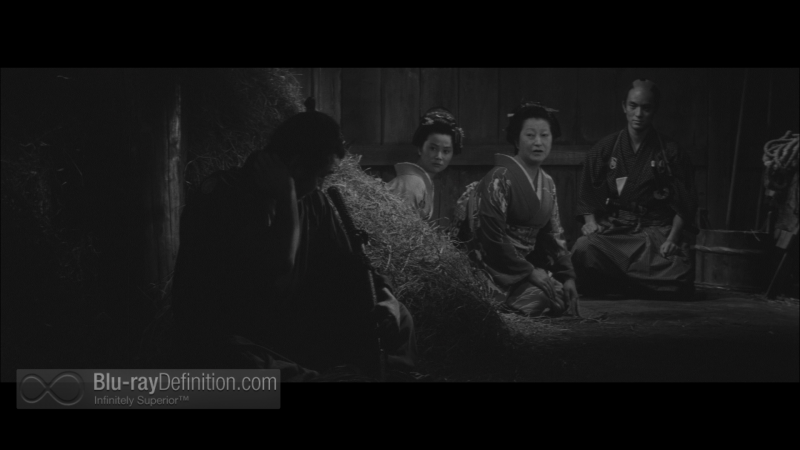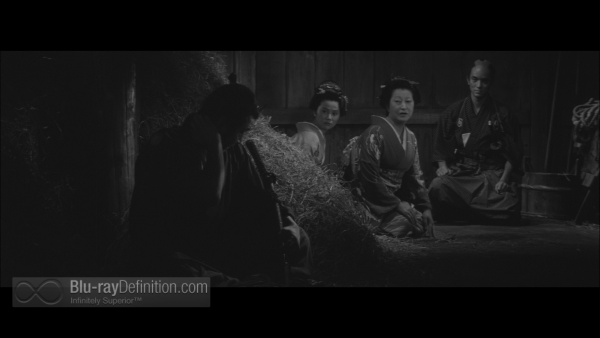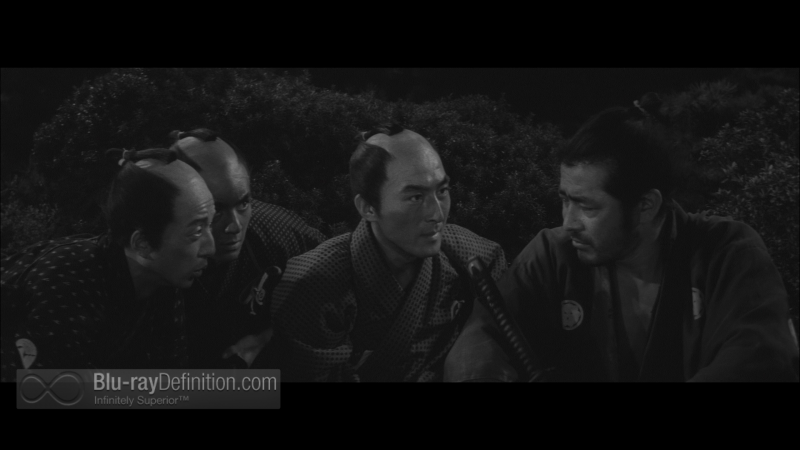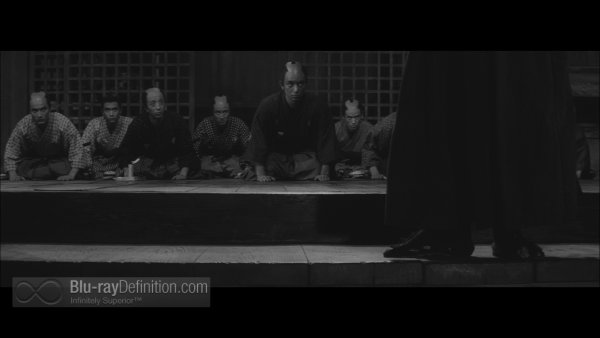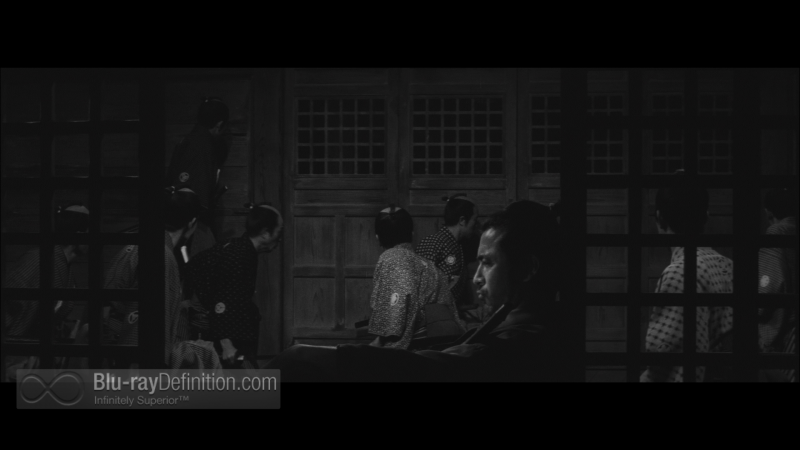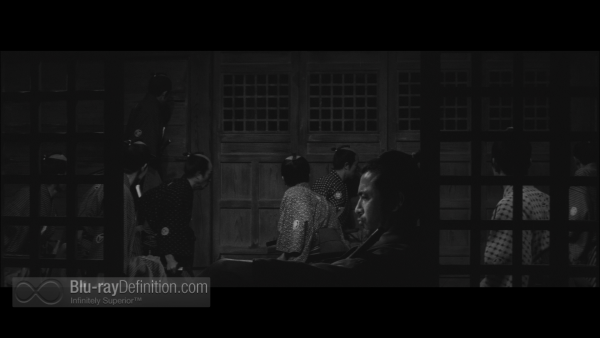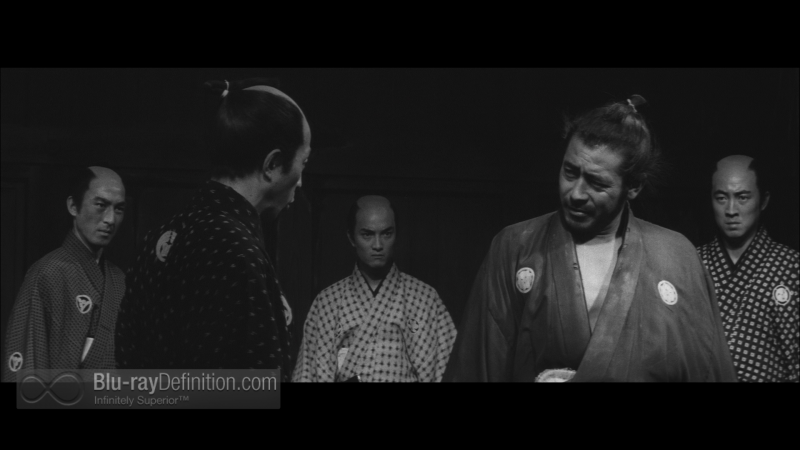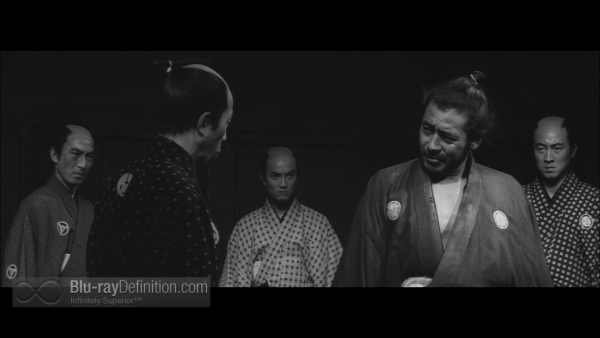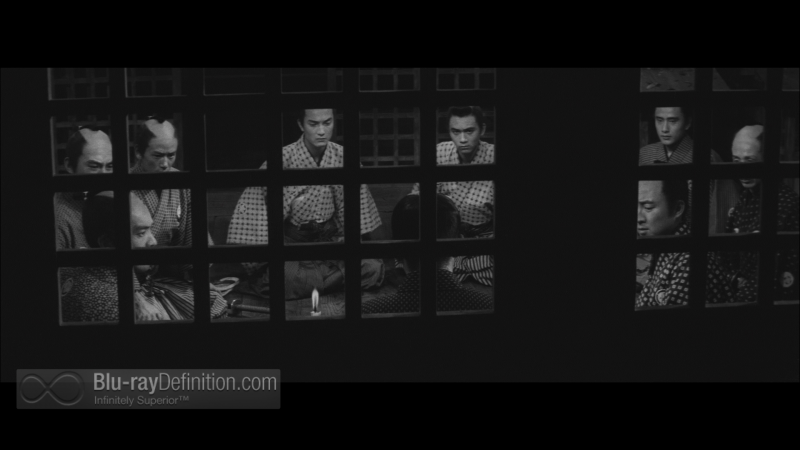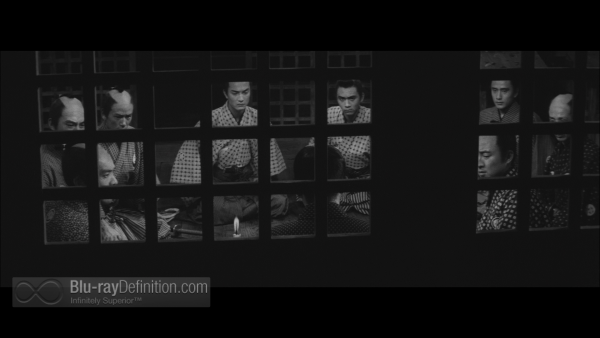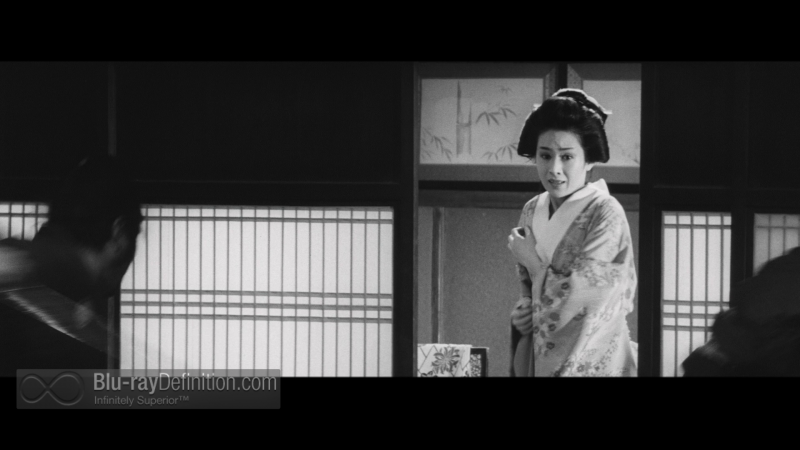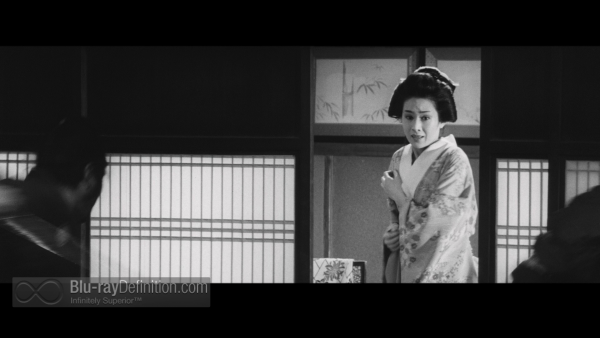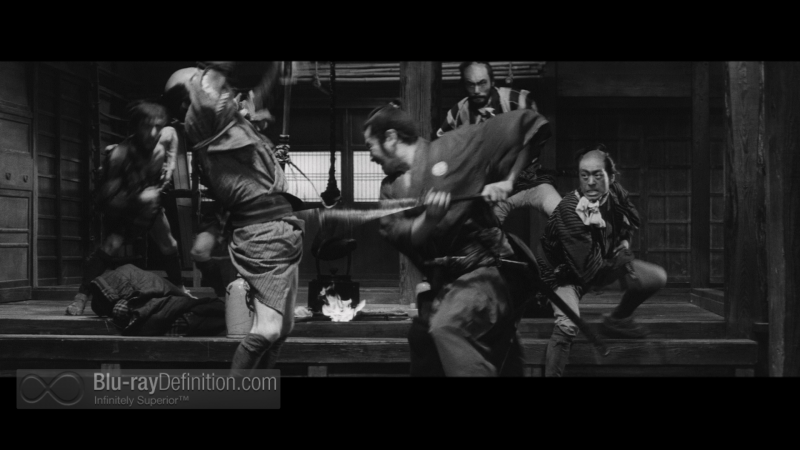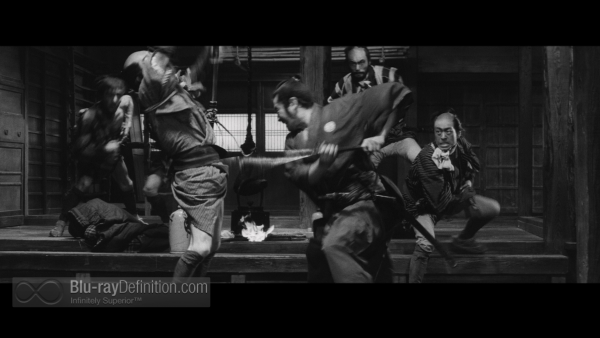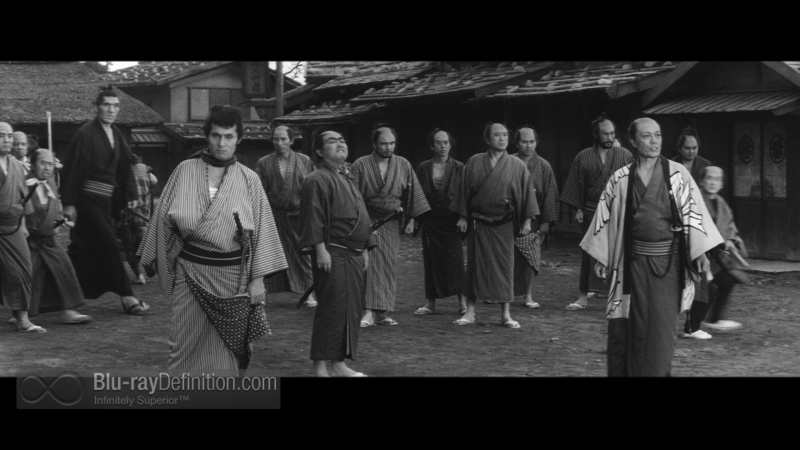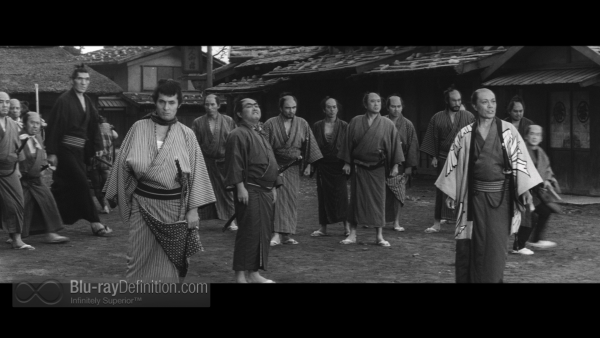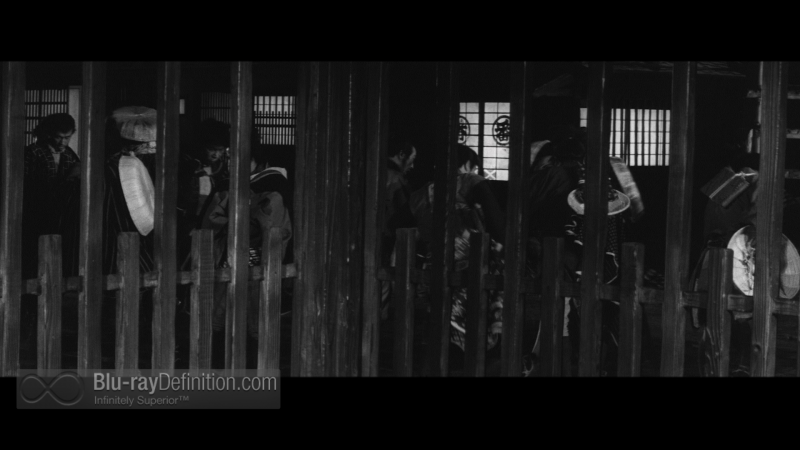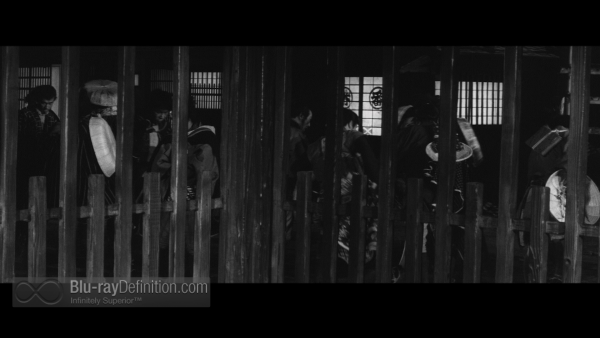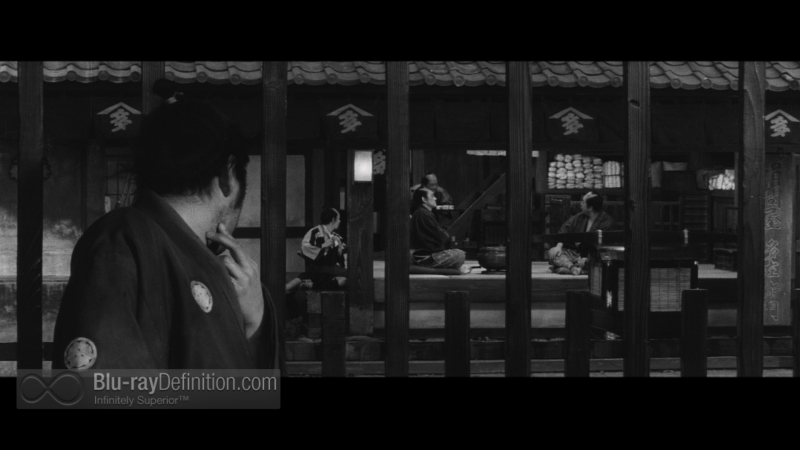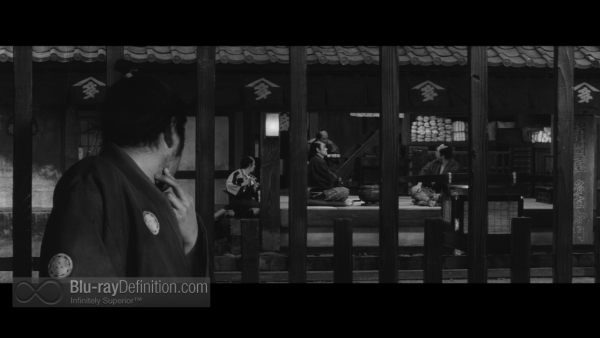 [amazon-product region="uk" tracking_id="bluraydefinit-21″]B00LA1ZV52[/amazon-product]