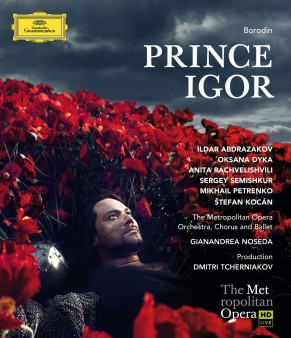 – –

The Performance
[Rating:4/5]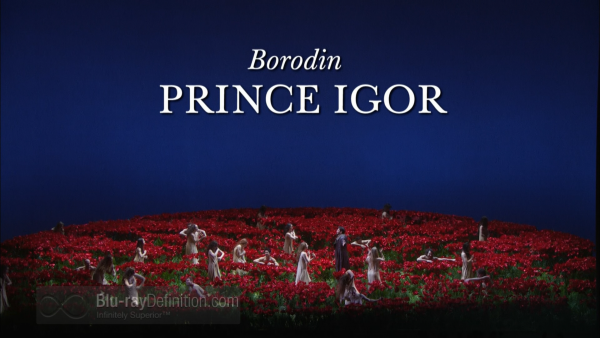 Prince Igor is one of the staples of Russian opera houses and although left unfinished by its composer, Alexander Borodin, we are more than fortunate that his colleague Nikolai Rimsky-Korsakov and his pupil Alexander Glazounov were up to the task of completing its monumental score. This Blu-ray release is a high-resolution video premiere and the first performances of this larger than life saga to reach the Met's stage in nearly a century.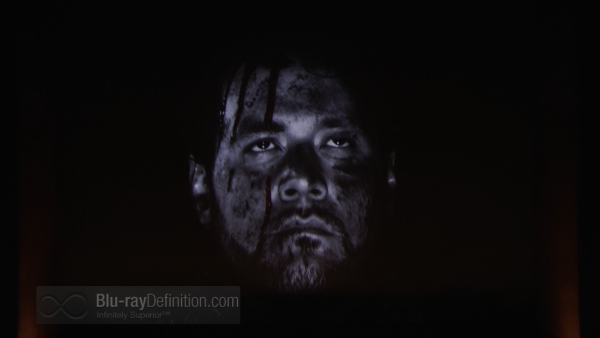 The prologue is set in Putivl where Prince Igor (Ildar Abdrazakov) is preparing to go to war against the Polovetsians. Their campaign is dealt a setback when there is a solar eclipse. Skula (Vladimir Ognovenko) and Yeroshka (Andrey Popov), two soldiers, take this omen seriously and decide to remain behind. Yaroslavna (Oksana Dyka), Igor's wife, begs him to stay home but he refuses and with his son Vladimir (Sergey Semishkur), Igor remands her safekeeping to her brother, Prince Galitsky (Mikhail Petrenko).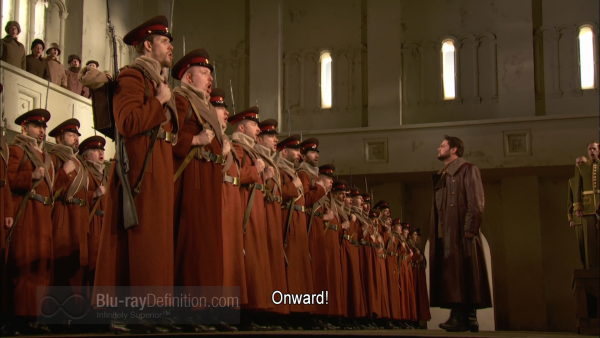 The first act opens in the Polovetsian steppes. Igor's army has been defeated and he is now the prisoner of Khan Kontchak. In a dream sequence, Igor sees the Khan's daughter Kontchakova (Anita Rachvelishvili) (who is in love with Vladimir), then his wife, and finally, an opportunity for redemption from the Khan (Stefan Kocan) who invites him to remain as an honored guest.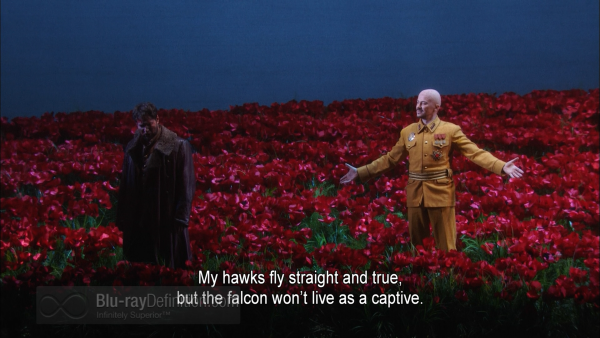 The second act finds Yaroslavna distraught from lack of news about her husband. Prince Galitsky has run wild during Igor's absence and has ambitions to take the throne and place Yarolsavna in a convent. When news of the army's destruction and Igor's capture reaches the palace, Galitsky and his band attempt a coup. Alarms announce the approach of the enemy and, in the ensuing melee, Galitsky is killed. .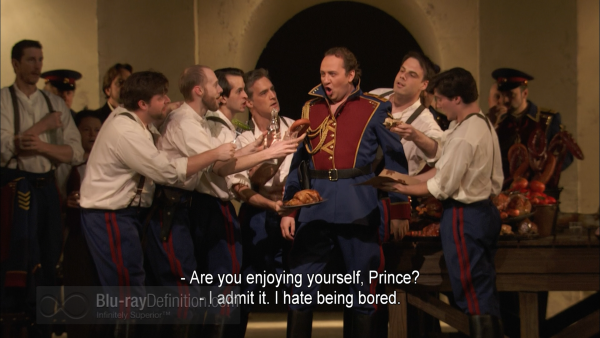 The final act shows Putivl in ruins. Igor returns and is devastated about what has happened and promises that, with his people's help, their state will be rebuilt.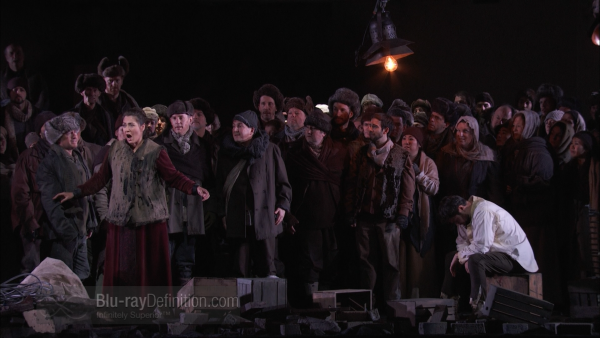 The New York Metropolitan Opera spared no expense on this production, including the designer poppies in the second act. Over the top as it might be, anyone seeing this opera live (my wife and I did) just reveled in the visuals that director/set designer Dmitri Tcherniakov kept throwing our way.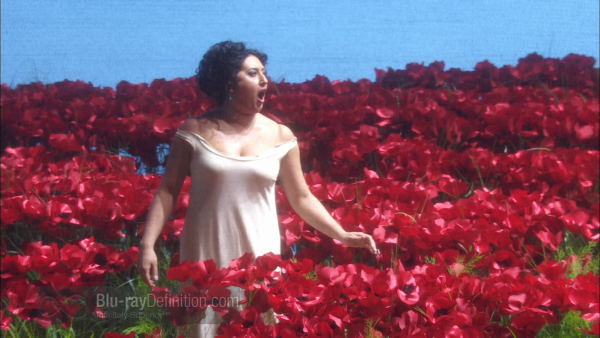 It is unlikely that you will see Prince Igor performed better in your lifetime with topnotch soloists and the opera world's best chorus in attendance. Maestro Gianandrea Noseda directs his forces con brio and elicits a towering performance from bass Abdrazakov and lustrous singing from mezzo-soprano Rachvelishvili but there is really not a weak link on this stage.
Video Quality
[Rating:4/5]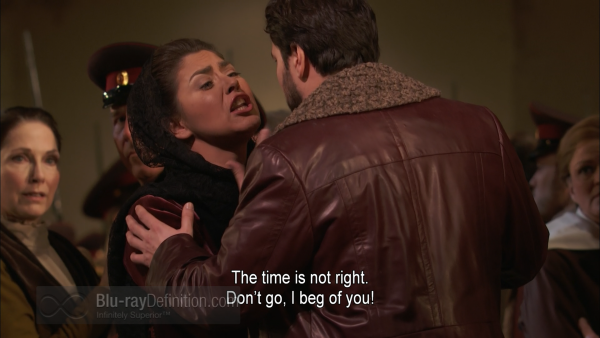 There should be little, if any, residual doubt, that the Met's video direction gives us the on-location experience that we expect. The addition of filmed images transport us to another era, a millenium removed from the original story. While the field of poppies dream sequence may be a bit confusing to those coming to this opera for the first time, Tcherniakov's fantasy setting mostly works. As expected, Gary Halvarson's video crew does a great job in covering the stage with just the right balance between panoramic and close up shots. I was a bit surprised by the rather soft edges on the close ups in the poppy field since the rest of the images are first-rate.
Audio Quality
[Rating:4/5]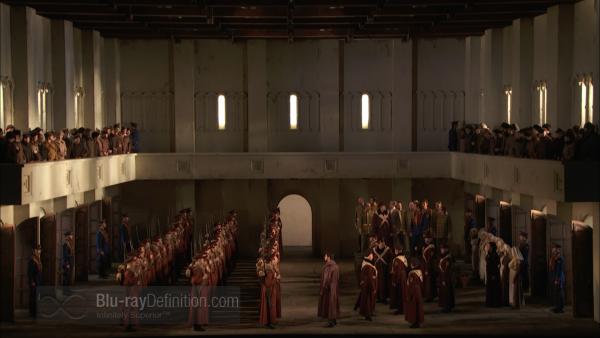 The Met Opera house has superb acoustics and the dts-HD Master Audio 5.1 lossless soundtrack gives us a great account of what happened on stage and in the pit from the perspective of a prime orchestra seat. The LPCM two-channel version is also quite good.
Supplemental Materials
[Rating:1.5/5]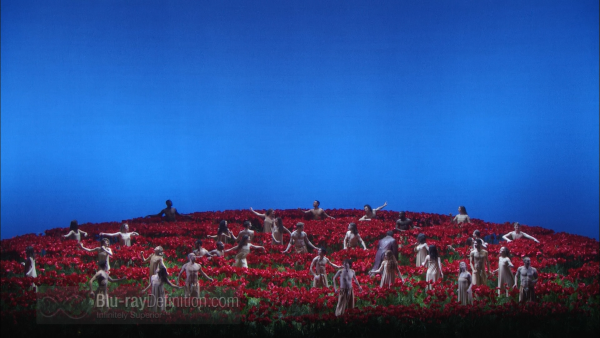 A program booklet contains track listings, production credits, a background essay on the opera and a brief synopsis. The short (09:41) visual extras include interviews with singers Ildar Abdrazakov, Anita Rachvelishvili, Oksana Dyka, Mikhail Petrenko, chorus director Donald Palumbo, and a round table discussion between stage director Dmitri Tcherniakov and Met director Peter Gelb.
The Definitive Word
Overall:
[Rating:4/5]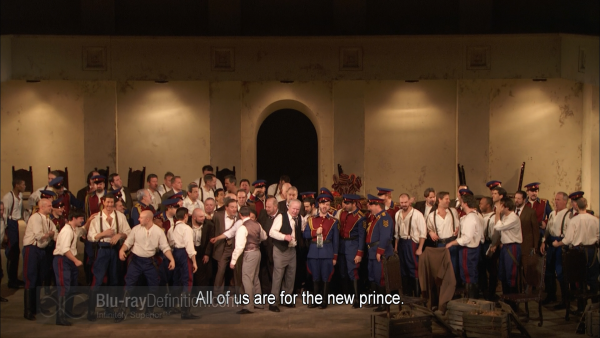 Poppies and some unusual choreography for the Polovetsian dances (the best known scene in this opera) aside, this is a generally well-sung and produced version of an opera to which American audiences are rarely exposed. The luxury of a Met performance is that you get the best of the best, and even if Prince Igor is not on your operatic short list, this production will go a long way to changing your mind.
Additional Screen Captures
[amazon-product region="uk" tracking_id="bluraydefinit-21″]B00M14I9VU[/amazon-product]
[amazon-product region="ca" tracking_id="bluraydefinit-20″]B00M14I9VU[/amazon-product]
[amazon-product]B00M14I9VU[/amazon-product]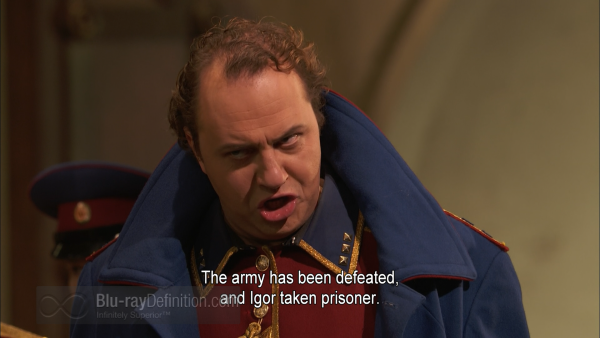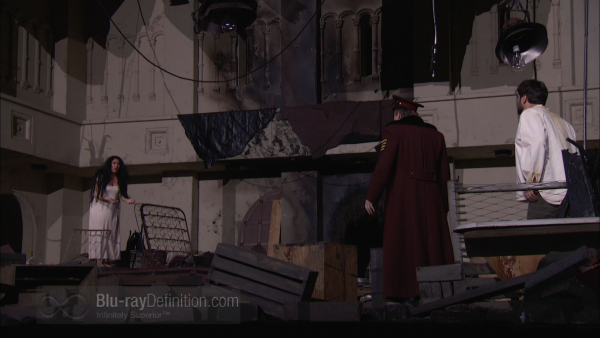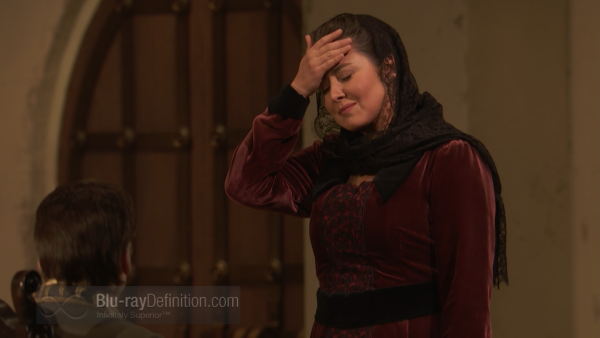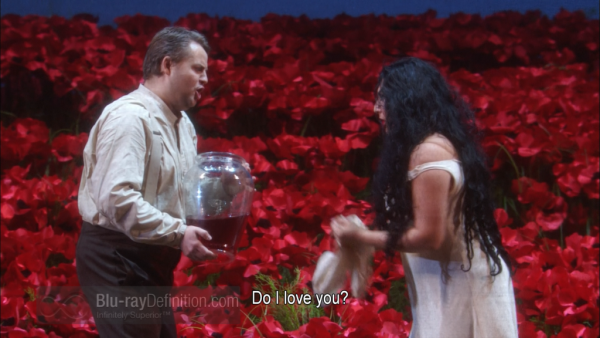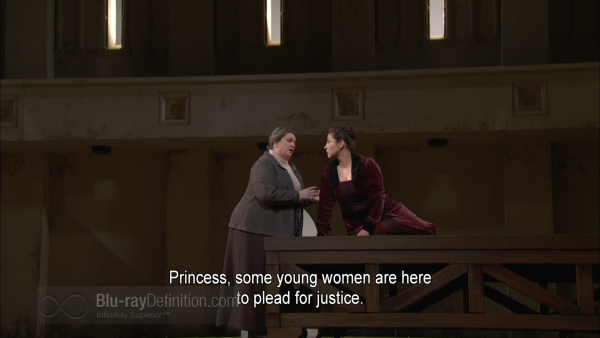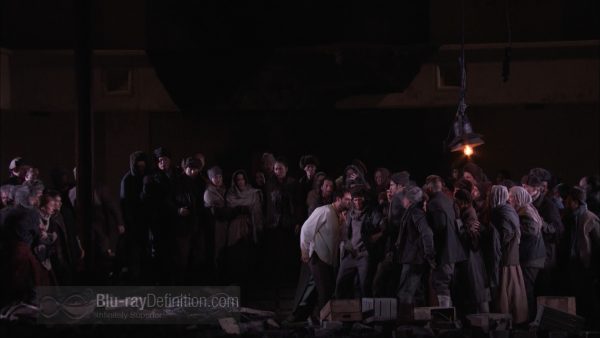 [amazon-product region="uk" tracking_id="bluraydefinit-21″]B00M14I9VU[/amazon-product]
[amazon-product region="ca" tracking_id="bluraydefinit-20″]B00M14I9VU[/amazon-product]
[amazon-product]B00M14I9VU[/amazon-product]