Mouse-over Cover Art for Details
Click thumbnails for high-resolution 1920X1080p screen captures
(The below TheaterByte screen captures were taken directly from the Blu-ray Disc and losslessly compressed in the PNG format. There should be no loss of picture quality with this format. All screen captures should be regarded only as an approximation of the full capabilities of the Blu-ray format.
The Film
[Rating:0.5/5]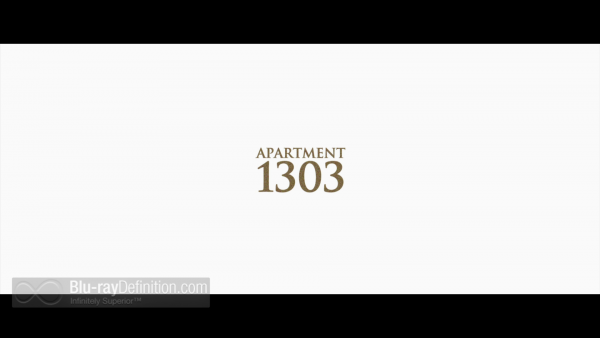 Apartment 1303 is yet another Westernized version of a so-called "J-horror" film, a trend that became popular when The Ring became a smash hit so many years ago. Subsequent attempts at recreating that success have been failures in comparison, even the somewhat successful film The Grudge. Based on the original Japanese film from writer/director Oikawa Ataru and writer Ôishi Kei, with a story from Ôishi, Apartment 1303 struggles to make sense of itself from the very beginning. There are two separate and disparate threads taking place in the film, and the two never quite add up.
In Apartment 1303, a woman moves into her late sister's apartment after her shocking death. Young Janet Slate (Julianne Michelle) finally decides to breakaway from her drug-addled, egomaniacal musician mother (Rebecca De Mornay) and strike out on her own. Renting a nice apartment in downtown Detroit with a beautiful view of the lake, she moves into her place and spends one odd night alone in which strange things start to occur. Frightened, she asks her boyfriend Mark (Corey Sevier) to stay over the next night night, but she suddenly leaps from the balcony to her death. Was it suicide, or was it something more sinister? Her sister Lara (Mischa Barton) moves in to investigate and discovers the story of the death of a mother and daughter in the very same apartment. Soon she herself is at the center of what seems to be a dangerous paranormal storm putting her life in jeopardy.
This film is all over the map, so to speak. From creepy perverted neighbors asking Janet to "show me your tits", to the strange prepubescent girl in the schoolgirl uniform forebodingly warning people to stay away, strangely reminiscent of The Shining. The film tries to give us an antagonistic mother/daughter relationship, but in the context of the film, it never quite makes any sense or really connects the dots as to why the poor relationship between Lara and Janet and their mother even matters to the plot. Even the thrills in this film, for the most part, amount to naught, as we get a lot of false jump scares and creepy noises that do nothing to progress the story. By the end of it all, you feel like the rather brief 83 minute runtime was more like two hours. Oh, and I haven't even mentioned the awful 3D production. Stay away from that if you can.
Video Quality
HD: [Rating:3.5/5]
3D Effect: [Rating:1/5]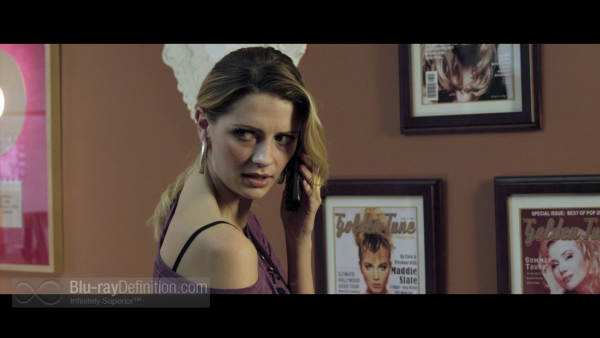 This was shot with the Red One camera in high definition, but it also has some of the worst 3D I have seen to date in a recent film. It's worthless, really, and, frankly, one of the first films, other than a Mars documentary with old 3D footage with an unusual lens spacing, that actually bothered my eyes a bit. I had to double check to make sure it wasn't encoded with the left and right eyes reversed. It shows a lot of video noise in 3D and 2D versions when there are darker scenes, the 3D is flat and unnatural, and the overall detail, contrast, and color saturation is just average.
Audio Quality
[Rating:4/5]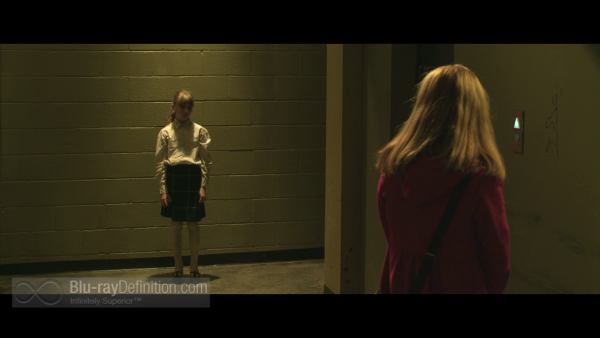 The English DTS-HD Master Audio 5.1 (48kHz/24-bit) soundtrack (there is also a solid, but less engaging PCM 2.0 stereo (48kHz/24-bit) track provided) is a definite step up from the video quality. It is atmospheric and moody, just as a good horror/thriller should be. Weird sounds move around the room or jump out at you from behind, from the sides, or from above. Dialogue is clear, and the overall balance is well done. This may be the only good part about watching this film.
Supplemental Materials
[Rating:0/5]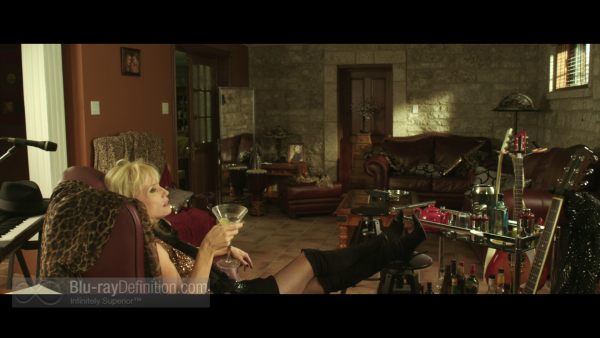 Zip, zilch, nothin'
The Definitive Word
Overall:
[Rating:1.5/5]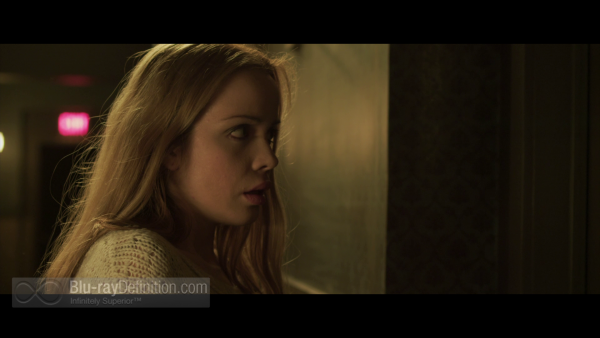 Apartment 1303 is one of the worst Westernized J-horror films I have had to endure to date. The original film was no masterpiece, but this is a completely unnecessary and poorly scripted production. If you're a horror fan, don't bother with this one.
Additional Screen Captures
[amazon-product region="uk" tracking_id="bluraydefinit-21″]B00B4F8KDO[/amazon-product]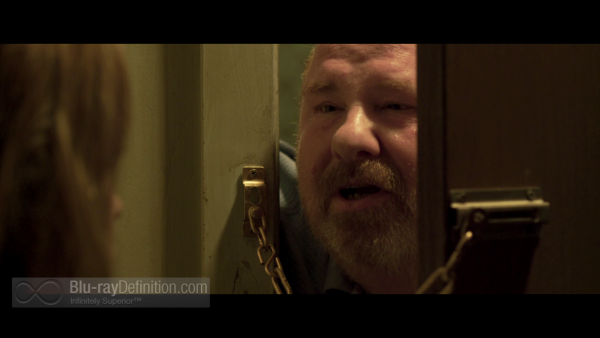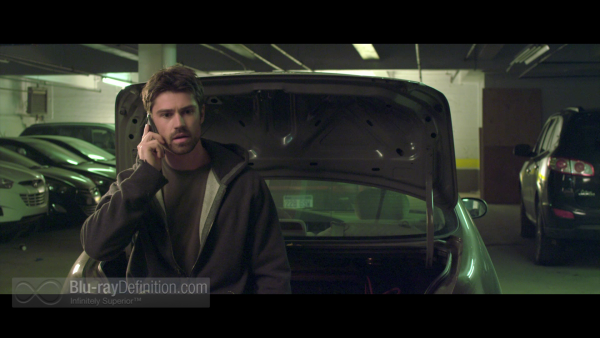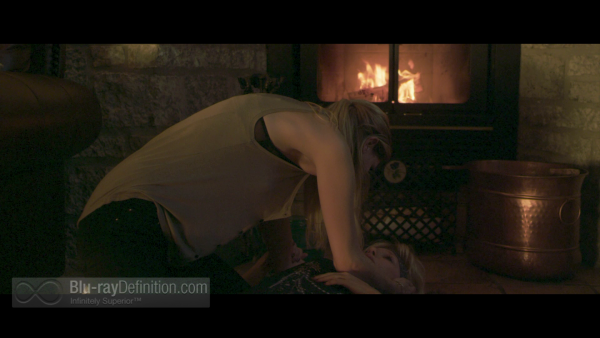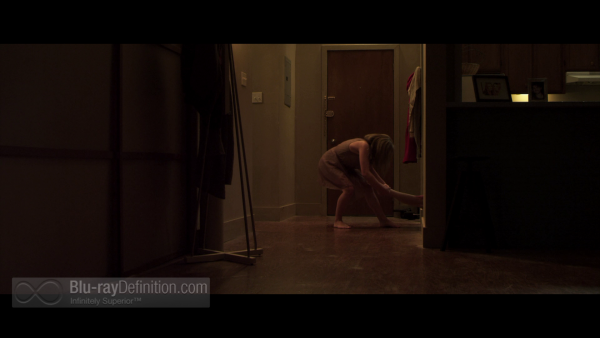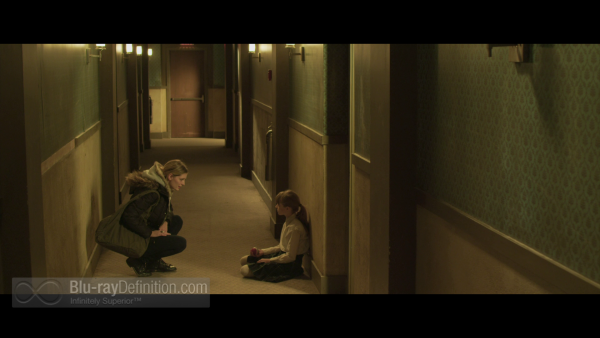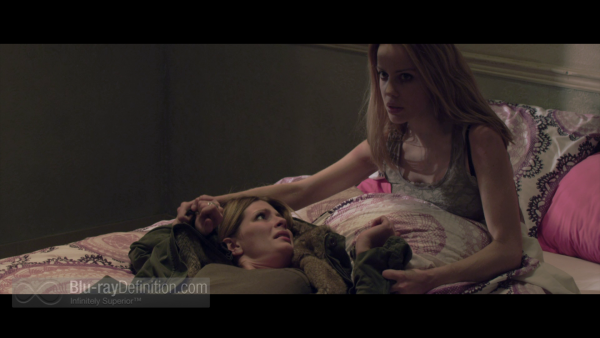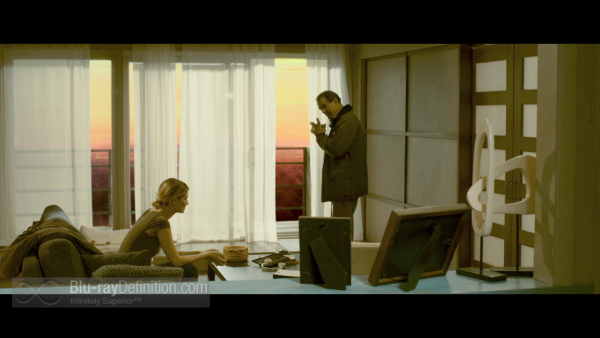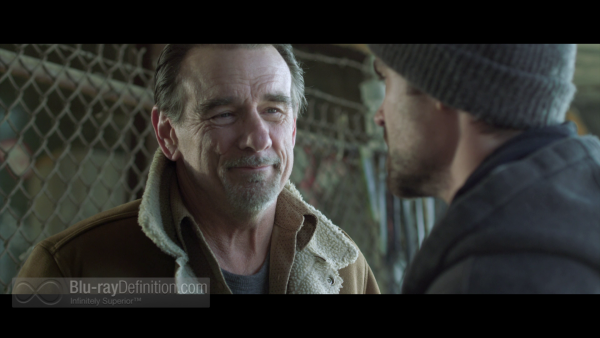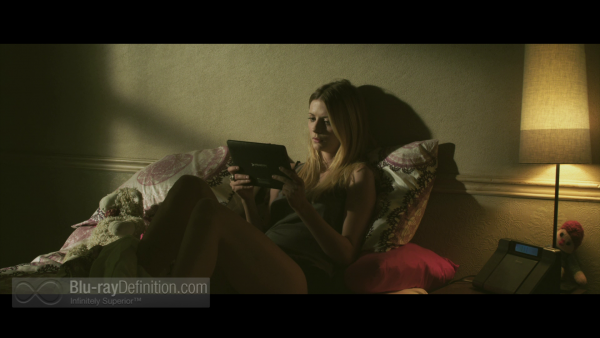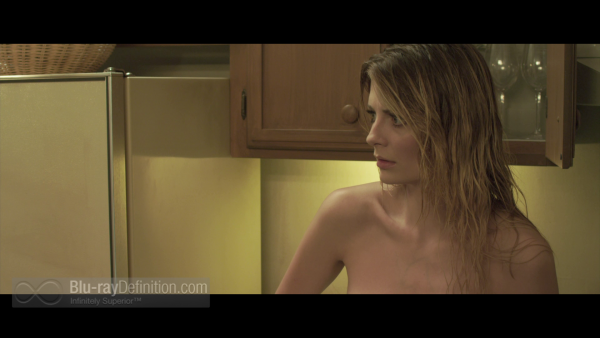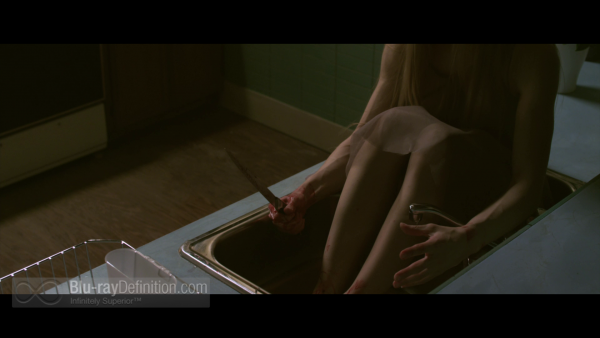 [amazon-product region="uk" tracking_id="bluraydefinit-21″]B00B4F8KDO[/amazon-product]