–
The Film
[Rating:3/5]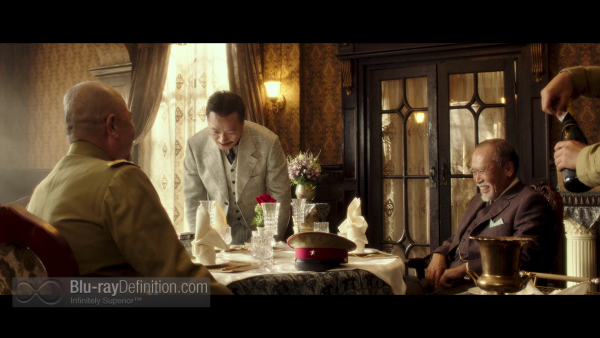 Choi Dong-hoon (The Thieves, Woochi) directs Assassination (Amsal) an historical drama of intrigue set in South Korea's Japanese colonial era and featuring an A+ cast of stars including Jun Ji-hyun (The Thieves), Ha Jung-woo (Kundo: Age of the Rampant), Oh Dal-soo (Oldboy, The Host), Cho Jin-woong (The Admiral) and Choi Deok-moon (The Admiral).
In 1933 as Korea is under occupation of the Japanese Imperial Army, the liberation army plans to assassinate a local Japanese army commander and his Korean collaborator in order to bring about a move toward independence. In order to execute their plan, they recruit two prisoners and an icy cold female sniper (Jun) in hiding who just so happens to be the long believed dead daughter of the Korean collaborator and his daughter's identical twin sister. The conspirators also run into problems when they realize a traitor working with the Japanese is in their midst.
Unlike The Thieves and Woochi, Choi Dong-hoon seems unable to make Assassination a consistently interesting film that carries its momentum straight through from beginning to end. There are far too many lulls and, perhaps, too many subplots in the screenplay for the director to keep track of. And at approximately two hours and twenty minutes, Assassination could have used a few more trips to the editing room for the sake of the story. It is best when the action is taking place, like a fantastically choreographed shoot-out in the final act of the film that takes place at a wedding. But, sitting through the whole film is a challenge, despite the fantastic acting of the lovely Jun Ji-hyun and Ha Jung-woo, who plays a charismatic hitman named Hawaii Pistol.

Video Quality
[Rating:4.5/5]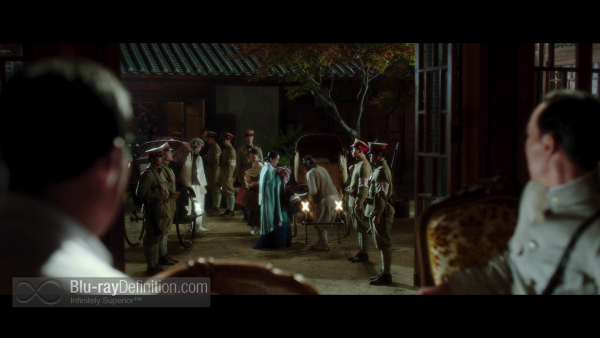 Assassination was shot in HD on the Arri Alexa XT Plus with Zeiss Master Prime, Fujinon Alura and Angenieux Optimo lenses and brought to Blu-ray by Well Go USA in an AVC/MPEG-4 1080p encodement that is of a very high, reference quality. There is strong contrast, rich midtones, nuanced shadow details, and very limited amounts of video noise or added "grain" that gives it a filmic quality.

Audio Quality
[Rating:4.5/5]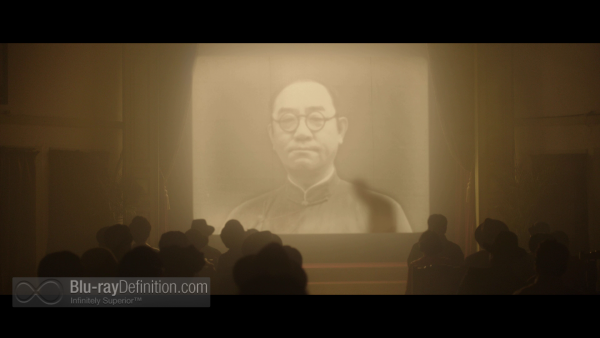 A rather aggressive but well balanced and engulfing Korean DTS-HD Master Audio 5.1 (48kHz/16-bit) audio mix us included. It perfectly captures all the finer details of this film, including the energetic score, the bombastic sound effects, but also the dialogue. The finale is an aural delight with lots of gunfire and explosions coming from all around.

Supplemental Materials
[Rating:0/5]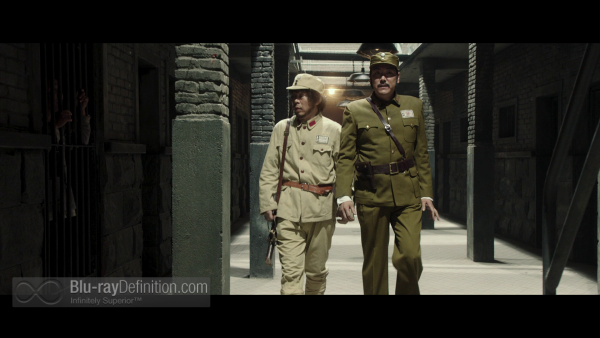 Only the theatrical trailer (HD) and more Well Go USA trailers are included.

The Definitive Word
Overall:
[Rating:3.5/5]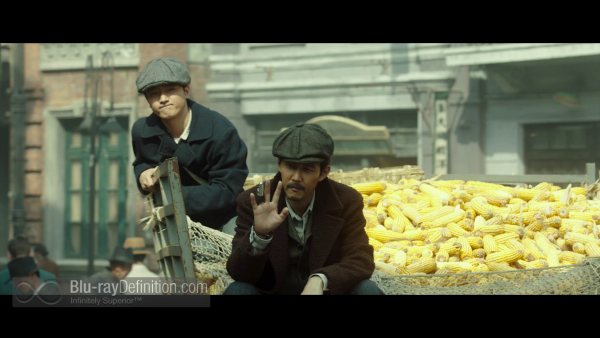 Assassination misses the mark due to its length and far too many lulls, surprisingly given the director's record of making quite action-packed films. It's not that the film is terrible, it's just that it needed a little more banging into shape to release its full potential.

Additional Screen Captures