–
The Film
[Rating:3/5]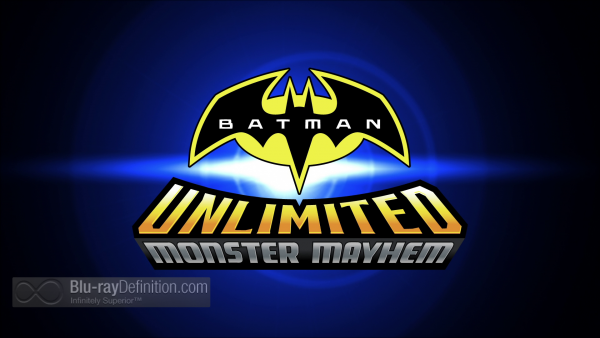 The Batman Unlimited series of direct-to-video feature length animated productions is based on Mattel's popular line of toys, and incorporates the designs, vehicles, and styles from the line. Monster Mayhem is the second in the series, following Batman Unlimited: Animal Instincts.
This story finds Batman having to team up with Green Arrow, Cyborg, Nightwing, and Red Robin to take down a crew of havoc wreaking monsters, Clayface, Solomon Grundy, and Silver Banshee, who are being headed by the wizard of mayhem himself, The Joker. As Halloween fast approaches, The Joker has a plan to unleash a digital laughing virus on Gotham City's computer networks that will bring the city's vital cyber systems to their knees.
As far as Batman animated features from DC Comics go, this one is just average. There's nothing groundbreaking at all to be found here in either the storytelling or the animation work. The Dark Knight isn't even really that dark, and the other heroes are also just basic. This is what it is – a DTV production that feels like it is meant to prop up a toy line aimed at kids. In that regard, it gets the job done, but for those comic book fans of a more mature bent, this may not really scratch that itch. However, if you have tweens that lobe Batman, this will surely do.

Video Quality
[Rating:4.5/5]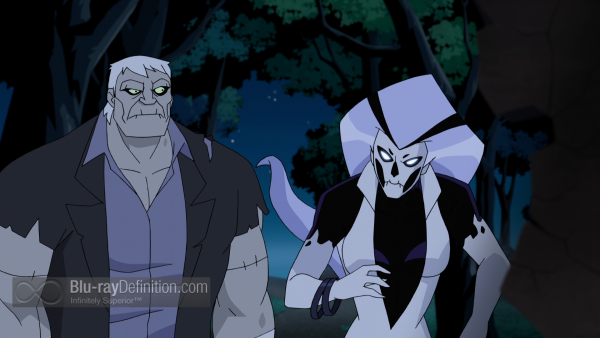 The AVC/MPEG-4 1080p encodement of the digital animation looks good. There's little to complain about here. Line art id crisp and well definite, colors are bright and vibrant, and no video noise or compression or motion artifacts creep in.

Audio Quality
[Rating:3.5/5]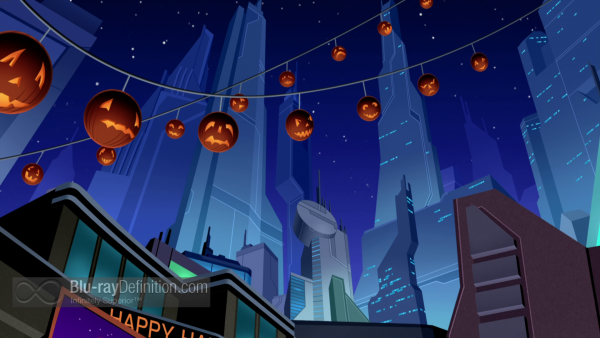 Batman Unlimited: Monster Mayhem comes with a DTS-HD Master Audio 5.1 (48kHz/24-bit) soundtrack that seems to think more is better, in this case more bass. The low end is beefed up, but just too much. It sounds out of balance, especially since the mix isn't really all that engaging. I never really felt like I was being drawn into the action or surrounded by sound, atmospherics could have been a bit better as could have the discrete sound effects panned through the surround channels. Dialogue is full and clean, but the overdone LFE is distracting.

Supplemental Materials
[Rating:3/5]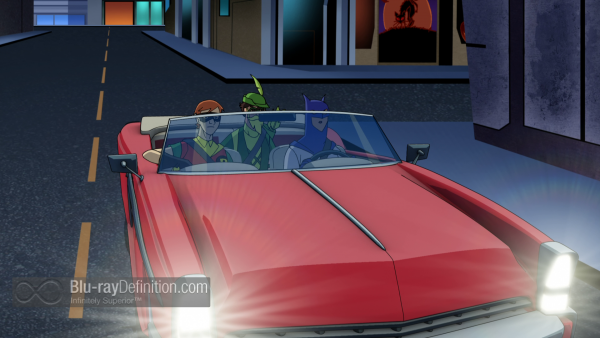 We get a couple of production featurettes with the crew and some great looking shorts that actually feature a more innovative animation style than the main feature film, but aren't to substantive content-wise.
Gotham of Tomorrow: Designing a Future World (1.78:1; 1080p/24; 00:11:24)
Batman: The Brave and the Bold: Mayhem of the Music Meister! (1.78:1; 1080p/24; 00:23:08)
DC Nation Shorts (1080p/24):

SHAZAM!: Courage
SHAZAM!: Wisdom
SHAZAM!: Stamina
Green Arrow: Onomatopoeia-Bot
Green Arrow: Brick
Green Arrow: Cupid
Riddler: Riddle Me This!
Deadman: Deadman Catch
Animal Man: Bank & Train
Animal Man: Beach & City

Trailers

The Definitive Word
Overall:
[Rating:3/5]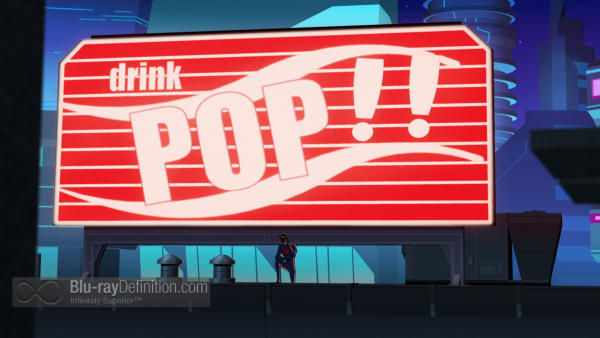 An average Batman feature aimed squarely at younger audiences still into playing with action figures and what not, Batman Unlimited: Monster Mayhem may be a good one to pull out for Halloween for that special tween in your life who loves superheroes.

Additional Screen Captures