– –

The Film
[Rating:3.5/5]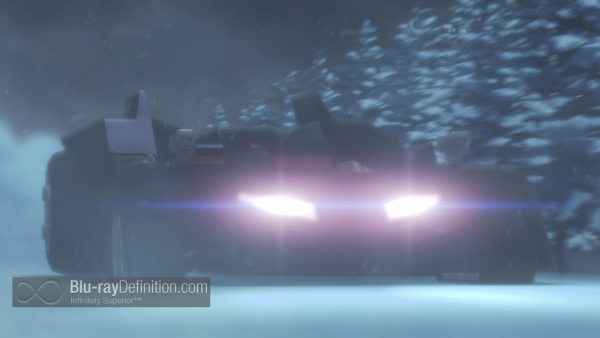 Pulled from the world of DC Universe comic books, Batman Vs. Robin is a dark story that pits Bruce Wayne/Batman against his own son, Damian Wayne, who now bears the mantle of Robin. Raised by the infamous Ra's al Ghul, who also happens to be his grandfather, Damian has anger issues and was raised to be an assassin. It is up to Bruce Wayne to set the boy straight, but growing pains get in the way. It's a dangerous time, especially when the mysterious killer Talon, from Gotham's mythical Court of Owls tries to tempt Robin away from Batman into joining their cause of cleaning out the city – violently.
Comic fans will relish the chance to see Nightwing/Dick Grayson, Batman, and Robin/Damian duking it out side-by-side and against each other while also taking down the Court of Owls in Gotham's shadowy underworld.
The graphics are top notch in this production, neither beholden to traditional American animation styles nor going too far overboard with aping Japanese anime style, it is an easy hybrid of modern American comic animation that is slick and eye-popping.
The action sequences are well coordinated, the story is gripping, and, if you're a fan of the caped crusader, there really isn't much to complain about with Batman Vs. Robin. It has all the psychological gravitas and moodiness befitting a tale involving the Dark Knight and his two "wards".

Video Quality
[Rating:3.5/5]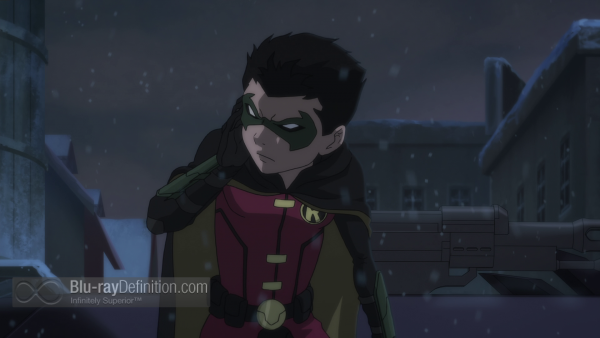 Batman Vs. Robin looked good to my eyes initially, but a closer inspection showed that it does suffer from a lot of color banding issues that really present themselves in the flat-colored backgrounds. The color palette is dull and dark purposely, so nothing really pops, this is the Dark Knight, after all. That said, it is a good, but not great transfer to Blu-ray of the AVC/MPEG-4 1080p encodement from Warner.

Audio Quality
[Rating:4.5/5]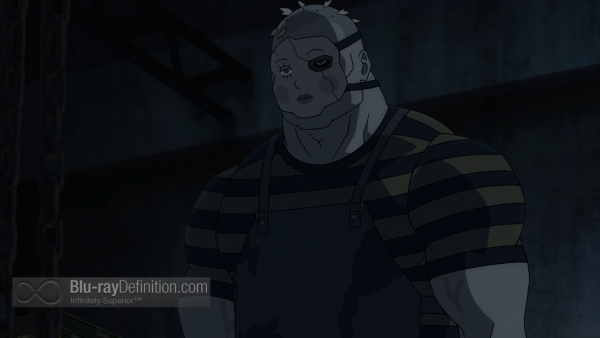 The audio is the star of the show for this release as far as the technical aspects go. An English DTS-HD Master Audio 5.1 (48kHz/24-bit) soundtrack is supplied and it is an aggressive one that pans solid effects throughout the room, packs a good wallop in the low end, has an airy high end, and good clean dialogue that is kept above the sound effects.

Supplemental Materials
[Rating:3.5/5]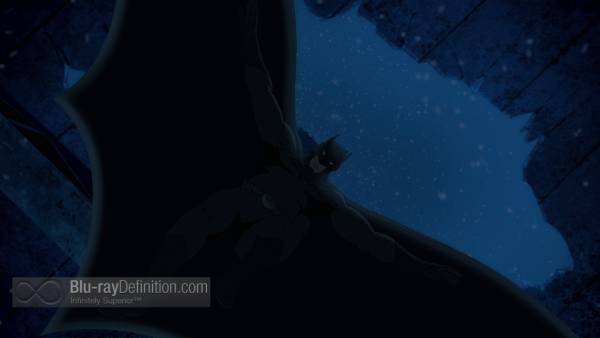 There's a good bit of extras on offer here, from classic animated TV episodes from the world of DC animation to an audio commentary. One version of this set is even packed with a Batman figurine (Warner was kind enough to send that one out to me).
Digital HD UltraViolet
DVD
Batman Figurine
Audio Commentary
Gotham City's Secret: The Mythic Court of Owls (1.78:1; 1080p/24; 00:31:25)
The Talons of the Owls (1.78:1; 1080p/24; 00:14:03)
A Sneak Peek at DC Universe's Next Animated movie, "Justice League: Gods & Monsters" (1.78:1; 1080p/24; 00:11:08)
From the DC Comics Vault:

Batman: the Brave and the Bold: The Color of Revenge! (1.78:1; SD; 00:22:44)
Batman: The Animated Series: Old Wounds (1.33:1; SD; 00:21:13)
Superman: The Animated Series: Obsession (1.33:1; SD: 00:21:19)
Young Justice: Auld Acquaintance (1.78:1; SD; 00:22:04)

Presenting a Merrie Melodies "Blue Ribbon" Short, "Super-Rabbit" (1.37:1; 1080p/24; 00:08:15)
Warner Animation Trailers

The Definitive Word
Overall:
[Rating:3.5/5]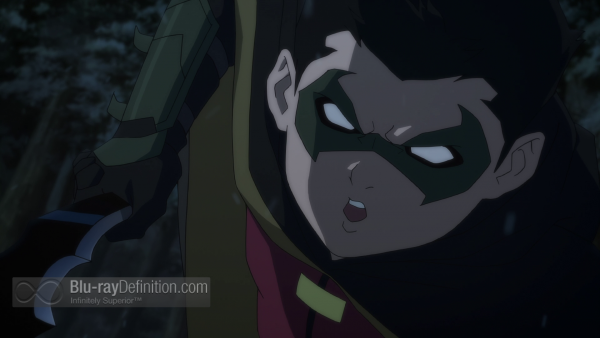 While Batman Vs. Robin does still have its weaknesses, such as some lapses in continuity and some woefully misguided dialogue choices, if one keeps in mind that this is in fact still from the land of comic books where everything tends to be on the nose and overdone, the movie is actually an enjoyable diversion with amazing animation. It captures the mood of the Batman comics and graphic novels and sets them in motion.
Additional Screen Captures
[amazon-product]B00SIHIFY0[/amazon-product]
[amazon-product]B00NPHD5KC[/amazon-product]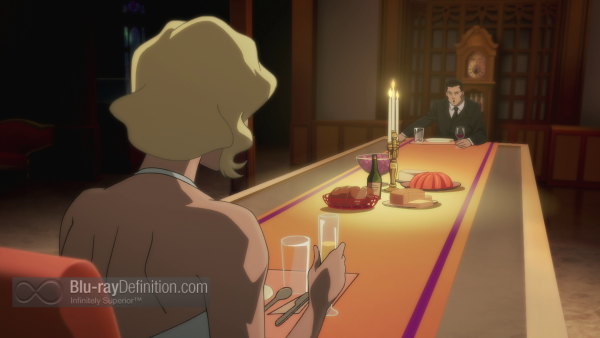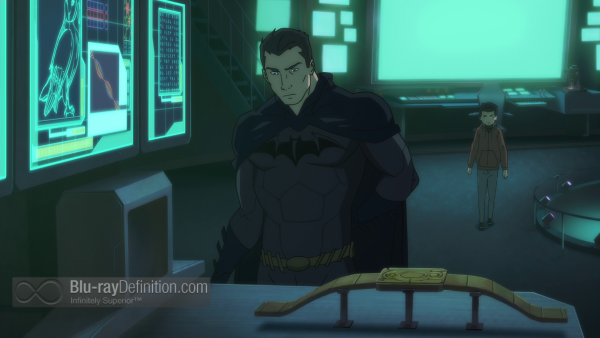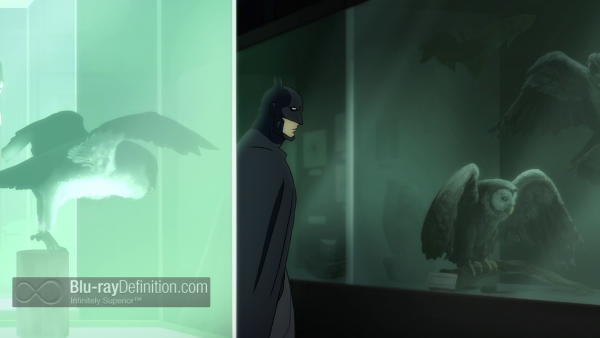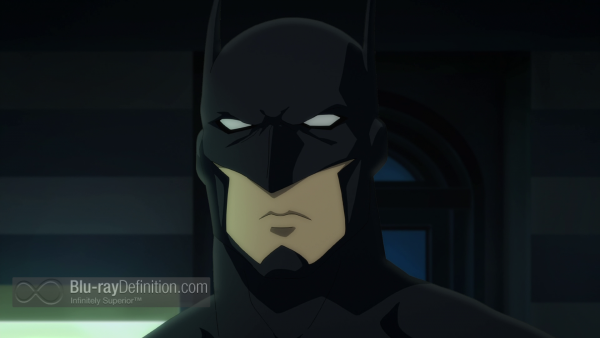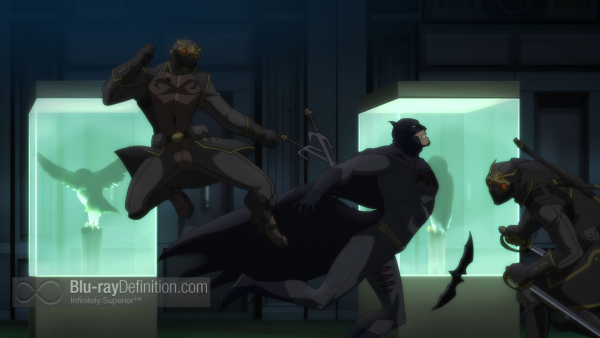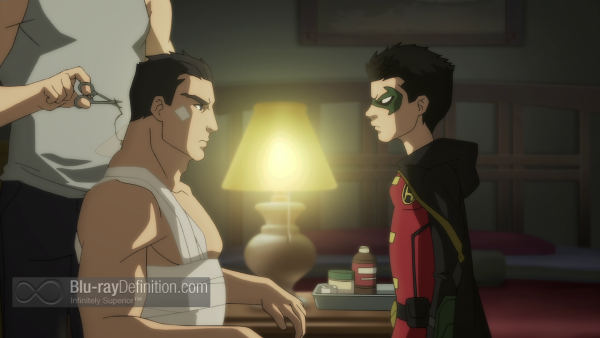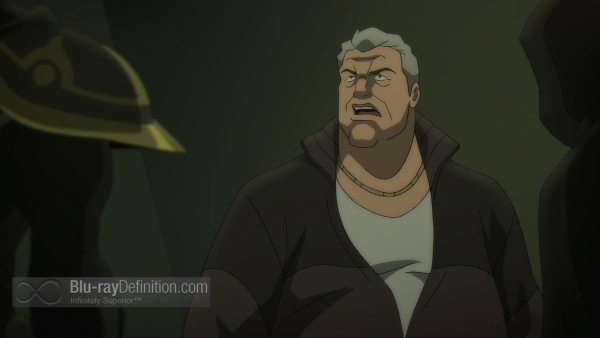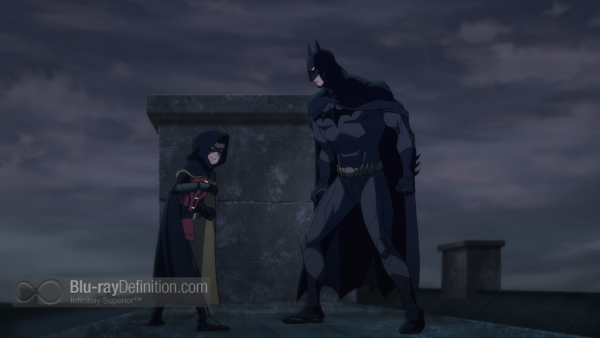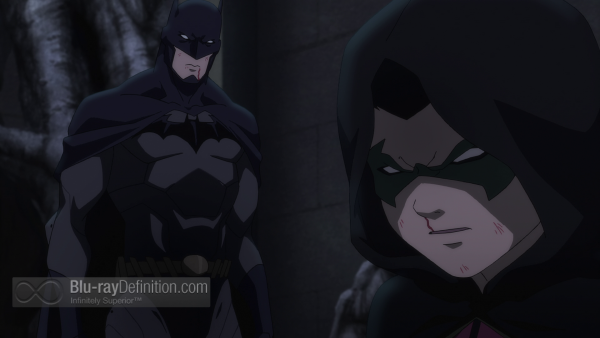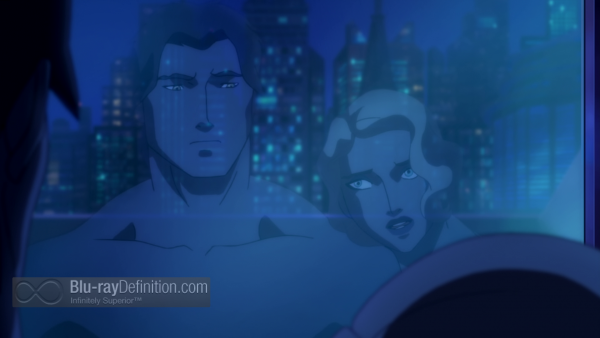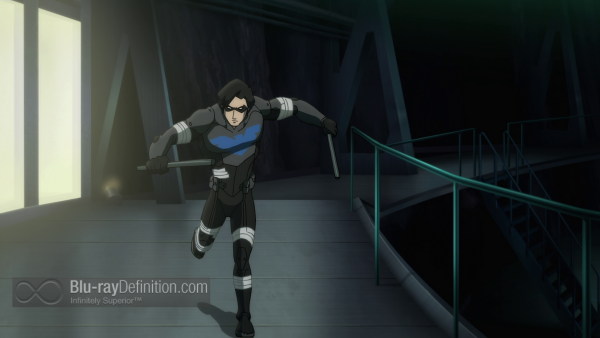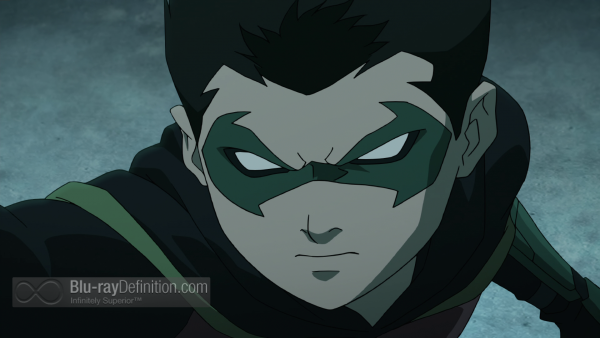 [amazon-product]B00SIHIFY0[/amazon-product]
[amazon-product]B00NPHD5KC[/amazon-product]