– –
The Film
[Rating:4.5/5]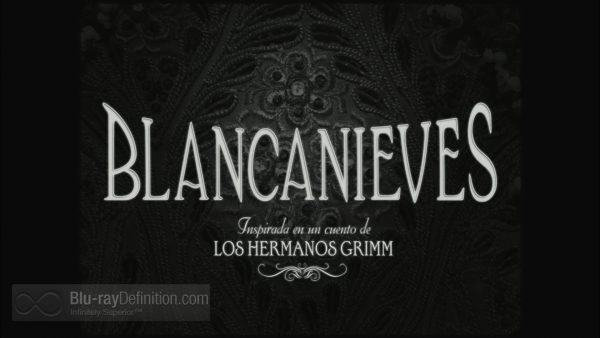 The Snow White story has had many cinematic transmogrifications including the legendary Disney animated version that we all have loved since childhood. Moving forward to more recent times, we have gotten some very dark versions like Snow White and the Huntsman. Blancanieves, written and directed by Pablo Berger, adopts the film style of the silent movies with titleboards and an orchestral soundtrack, a style most recently employed in the award-winning film, The Actor. The bullfighter Antonio Villalta (Daniel Jimenez Cacho) fathers a child who will eventually become Blancanieves. Antonio is gored during a bullfight and his wife Carmen de Triana (Inma Cuesta) dies in childbirth, leaving his newborn daughter Carmencita (Sofia Oria) to the care of her grandmother Dona Concha (Angela Molina).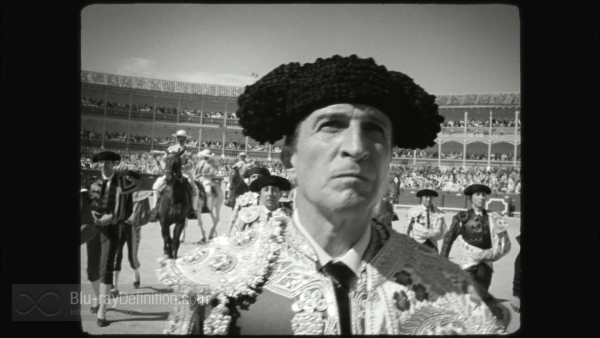 The nurse who has cared for and now married to Antonio, Encarna (Maribel Verdu), becomes Carmencita's wicked stepmother. When Dona Concha dies, Carmencita moves to the Villalta estate. However, she is reduced to serving girl status, as Encarna treats the crippled Antonio like a prisoner while spending his money freely and having an affair with Genaro the chauffer (Pere Ponce). Antonio begins to instruct Carmencita in the art of bullfighting.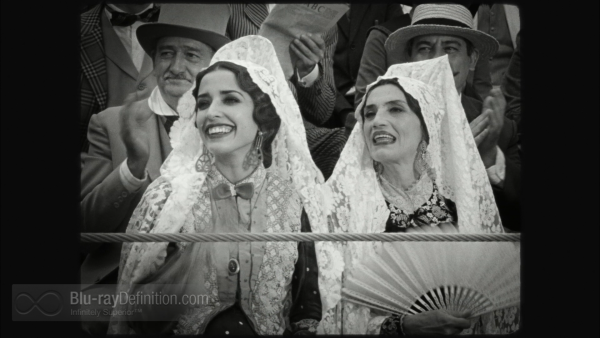 Years pass and the withering Don Antonio is finally sent to his final reward by the evil Encarna. Not satisfied with matters, Encarna sends her chauffer Genaro (Pere Ponce) to dispatch the now-grown-up Carmen. Not to worry as she is rescued by none other than a troupe of seven bullfighting dwarves and given a new name, Blancanieves.  In short order, it becomes apparent that the young lady has a real talent for bullfighting. Of course, the dwarf leader, now reduced to an also-ran is less than thrilled about Blancanieves's new fame and plots her undoing.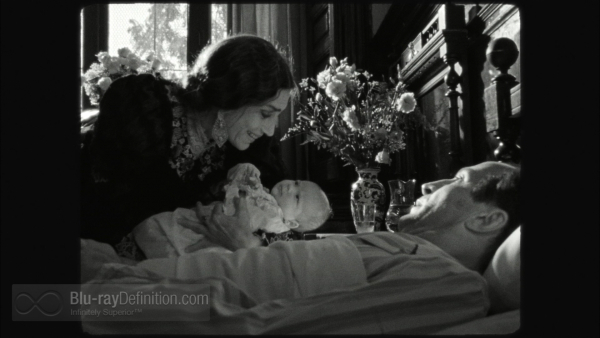 Does Blancanieves have a happy ending? I am not giving up the spoiler here because I really want viewers to watch and enjoy this marvelous film from beginning to end. The directing, the cinematic qualities and the original score deserve every last minute of one's attention as there is not a single wasted moment.
Video Quality
[Rating:4/5]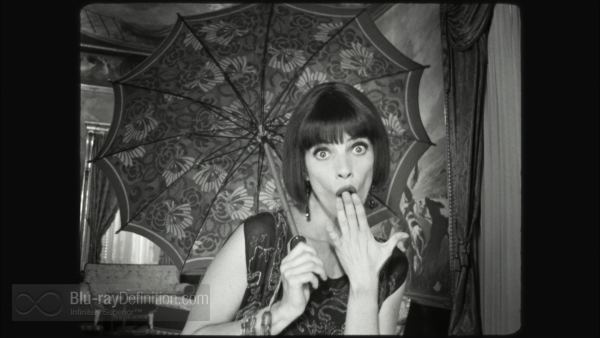 Being a 2012 release, although shot in the old-fashioned film noir style with a 1.33:1 aspect ratio, the details are quite sharp with excellent black and white contrast. Kiko de la Rica's cinematography was obviously inspired by many early 20th film legends like Abel Gance and Fritz Lang who let their cameras do the talking in the absence of spoken dialogue. Meticulous attention is paid to the expressive faces of the actors.
Audio Quality
[Rating:4/5]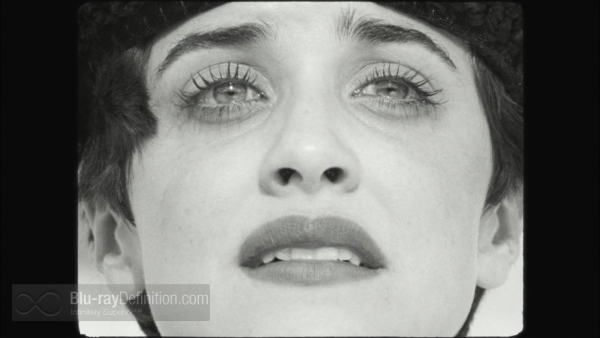 There are two soundtracks, a DTS-HD Master Audio 5.1 surround version and a lossy Dolby Digital 5.1 alternative. Both are good but the former has a deeper soundstage and more impact.
Supplemental Materials
[Rating:3/5]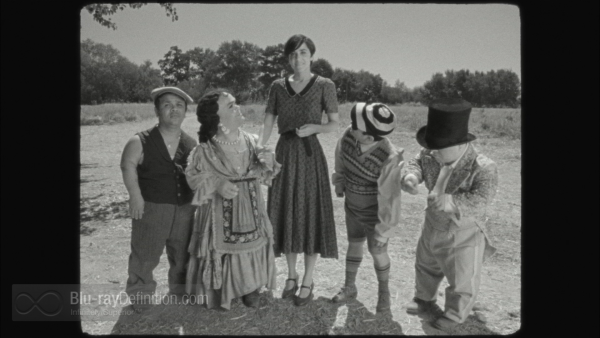 The bonus materials include the following:
The Making of Blancanieves (30:11) (Spanish LPCM Stereo 48 kHz/24-bit ): a documentary on the making of this film.
Director's Introduction (1:48): (Spanish Dolby Digital Stereo 48 kHz/24-bit)
First Day of Shooting (5:24) (Spanish LPCM Stereo 48 kHz/24-bit)
Blancanieves in Concert (4:35) (Spanish LPCM Dolby Digital Stereo 48 kHz/24-bit): A brief selection showing a live orchestra playing in a cinema where the film is being shown.
Souvenir booklet with a plot synopsis and other background material.
Digital download of the original score
The Definitive Word
Overall:
[Rating:4.5/5]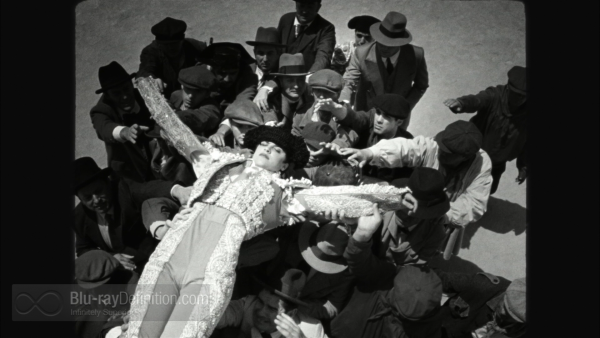 The Cohen Media Group has a knack for selecting films that are not only masterful but, being foreign language cinema, might have entirely eluded American audiences.  Director Berger and his stellar cast, abetted by sensational cinematography and one of the best original scores that I have heard in years, simply knock it out of the proverbial park with Blancanieves. You may think that you know Snow White, but believe me this one may make you forget all of those that have gone before. Truly one of the best Blu-rays that I have seen this year, Blancanieves is an easy top recommendation for all viewers old and young.
 Additional Screen Captures
[amazon-product]B00DPJEWF2[/amazon-product]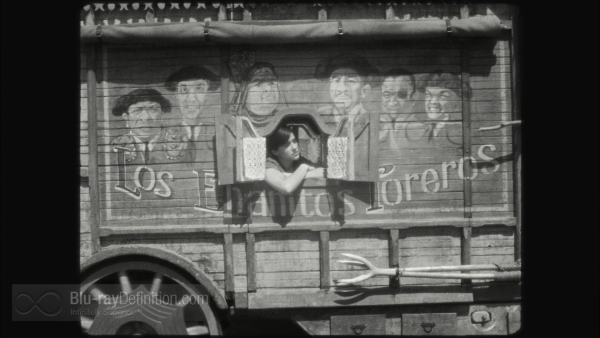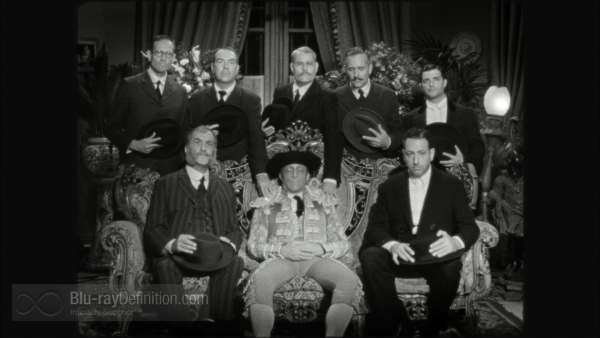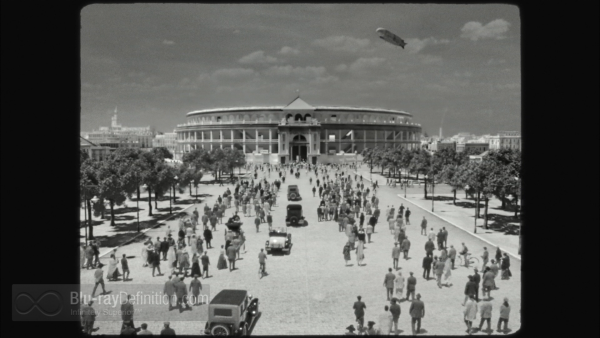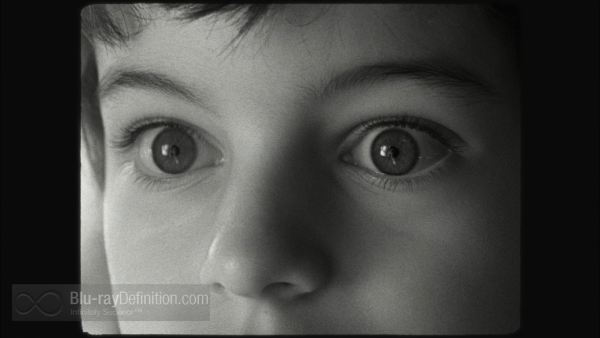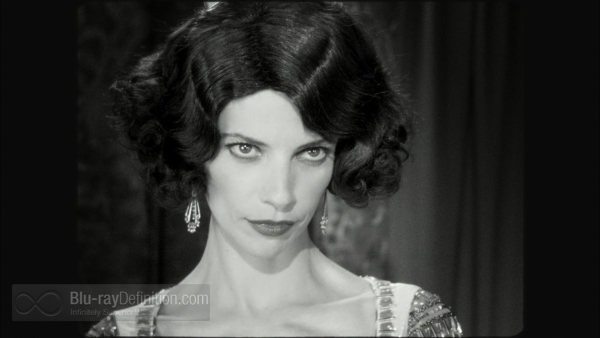 [amazon-product]B00DPJEWF2[/amazon-product]