– –
The Film
[Rating:3/5]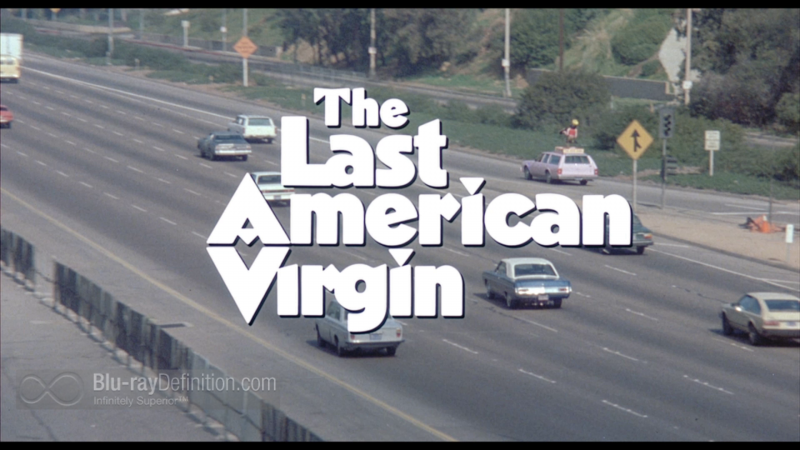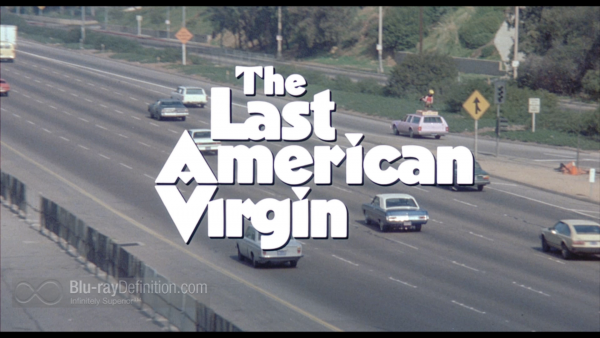 Let me first apologize for getting this one up late. It seems I failed to make note of the release date change and still had the later date listed. Now, onward with the review!
The Last American Virgin springs from the same era as Fast Times as Ridgemont High, but writer/director Boaz Davidson's teen comedy lacks the originality and cohesion of the latter, making it an also-ran of the era, though one that still offers some rewards while watching.
The film is made up mostly of a string of set pieces typical of the genre while the story follows three high school buddies, Gary (Lawrence Monoson), Rick (Steve Antin), and David (Joe Rubbo) with one thing one their minds girls, girls, girls (Read: sex, sex, sex). As they navigate the difficult teenaged landscape of sex, drugs, and rock and roll (the film is set against a rocking early-'80s new wave and hard rock soundtrack including the likes of Devo, The Police, and The Waitresses, among others), they find their friendship challenged when love gets in the way. A pretty new girl in town, Karen (Diane Franklin), comes between two of the friends threatening to blow up their friendship.
Mostly sticking to an energetic, but not necessarily connected, narrative of moving from one party and one awkward sexual situation to the next, some of which include a hyper-sexual older woman coming on to the boys during a pizza delivery, a penis measuring contest in the boys locker room, and a make-out session in car that ends in the ocean, The Last American Virgin is nothing we haven't seen many times over by now in teen comedies, and certainly not unfamiliar territory even for 1982. Rife with nudity, drug references, and a whole lot of drinking, the film is better taken as an exaggerated slice of teen life during the era with a few honestly humorous moments along the way and a humorous bit of escapism than any form of high-minded filmmaking.
Video Quality
[Rating:3.5/5]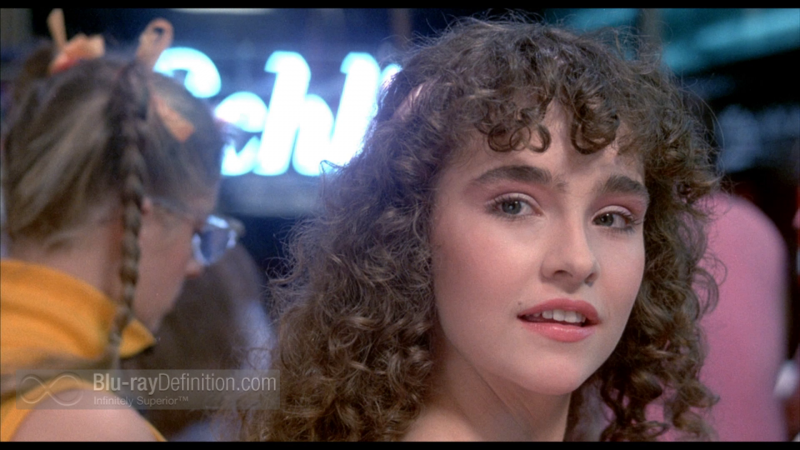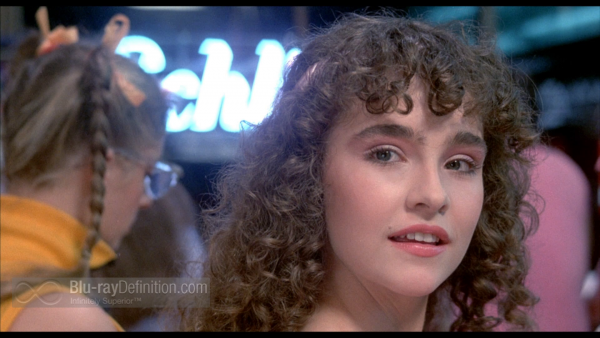 The Last American Virgin comes to Blu-ray from Arrow Video with an AVC/MPEG-4 1080p encodement that looks natural, but nothing nearing reference quality. There's a lot of film softness and source damage can be eyed throughout the presentation. Flesh tones are one of the major strengths as they are spot on and colors pop nicely with good saturation. Some close-ups in brighter scenes yield good detail and textural information on skin and clothing, but overall, we get something with contrast that is of a medium quality, rather thick grain structure, and far from the best catalogue releases out there.
Audio Quality
[Rating:3.5/5]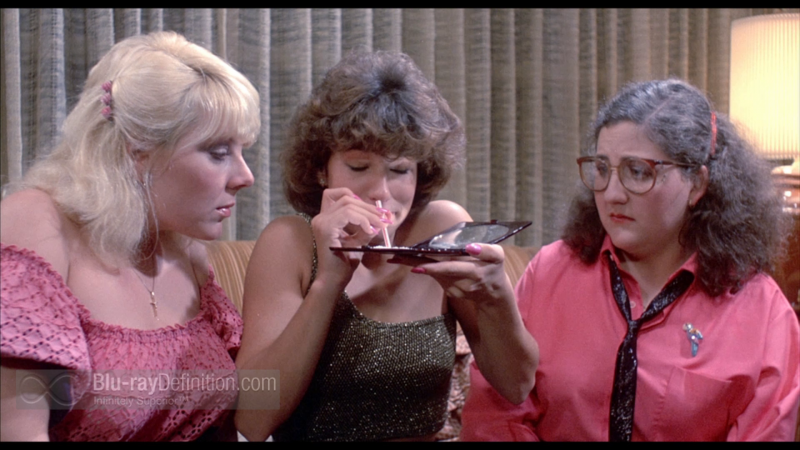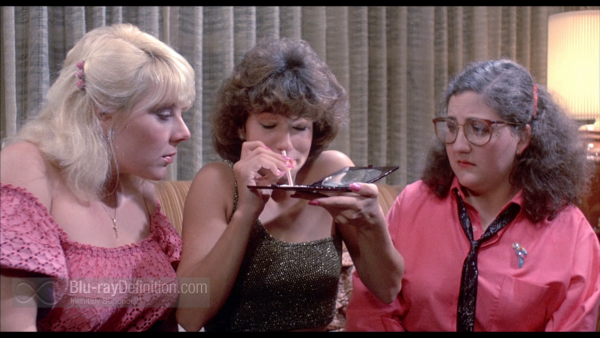 The original stereo soundtrack is included on the Blu-ray Disc in LPCM 2.0 (48kHz/16-bit), and while it gets the job done, the stereo separation is a bit narrow and there is some audible crackle/clipping that can be heard in both the 80s rock and new wave soundtrack and in the dialogue.
Supplemental Materials
[Rating:4/5]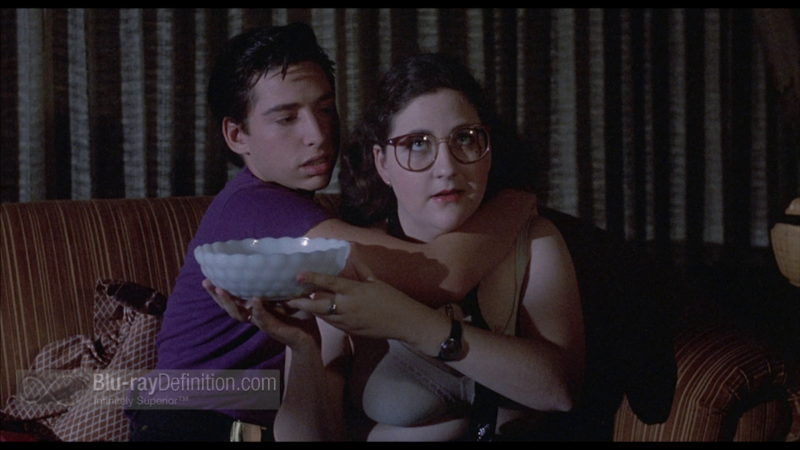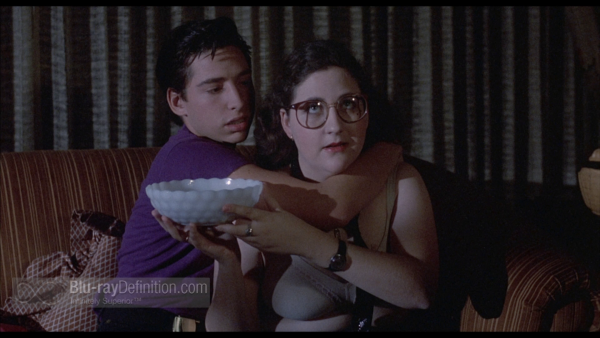 Arrow Video gives us a rather full collection of supplements here, typical of their releases, with new interviews from members of the cast and the director plus a collectible booklet worth reading through.
The supplements:
"The First American Remake" a new interview with Boaz Davidson (1.78:1; 1080p/24; 00:36:06)
"Memories of a Pizza Boy" a new interview with Lawrence Monoson (1.78:1; 1080p/24; 00:26:07)
"Babe of the Eighties" a new interview with Diane Franklin (1.78:1; 1080p/24; 00:20:59)
"In Praise of Smaller Movies" an interview with cinematographer Adam Greenberg (1.78:1; 1080p/24; 00:21:10)
Trailer (1.78:1; 1080p/24)
Reversible sleeve featuring original and newly commissioned artwork by The Red Dress
Collector's booklet featuring new writing on the film by author and publisher Robin Bougie and an interview with The Last American Virgin super fan Eli Roth conducted by Callum Waddell, illustrated with original archive stills and posters.
The Definitive Word
Overall:
[Rating:3.5/5]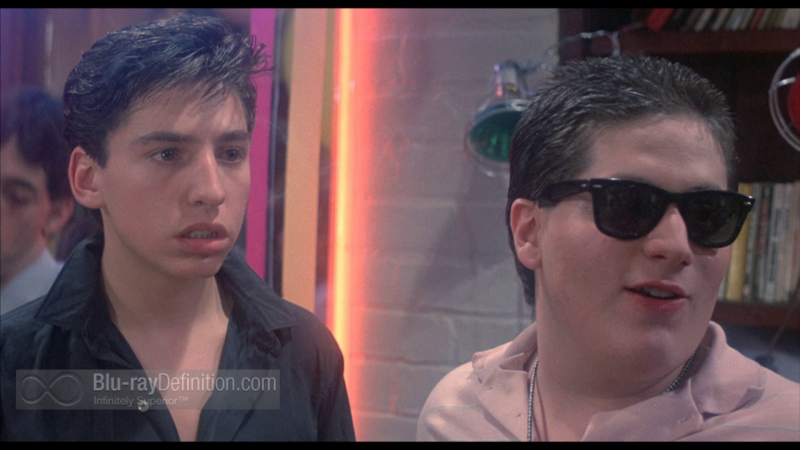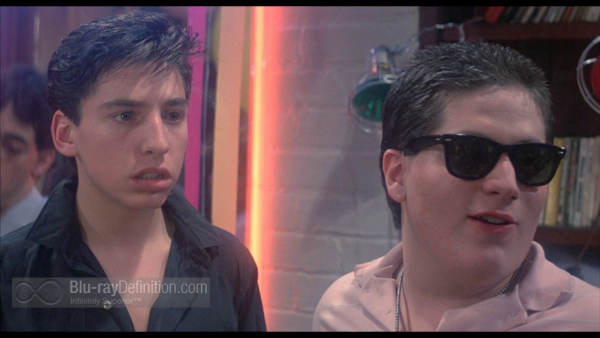 The Last American Virgin is like opening a time capsule from 1982. It reawakens memories of the era, even with its puerile humor, raised sport jacket collars and skinny ties. Never mind the raucous behavior and rather disconnected narrative of this film, it is easily a fun one to watch, even if it doesn't quite match other films of the genre from the era, like Porky's, Fast Times at Ridgemont High.
Additional Screen Captures
[amazon-product]B00CKECFL6[/amazon-product]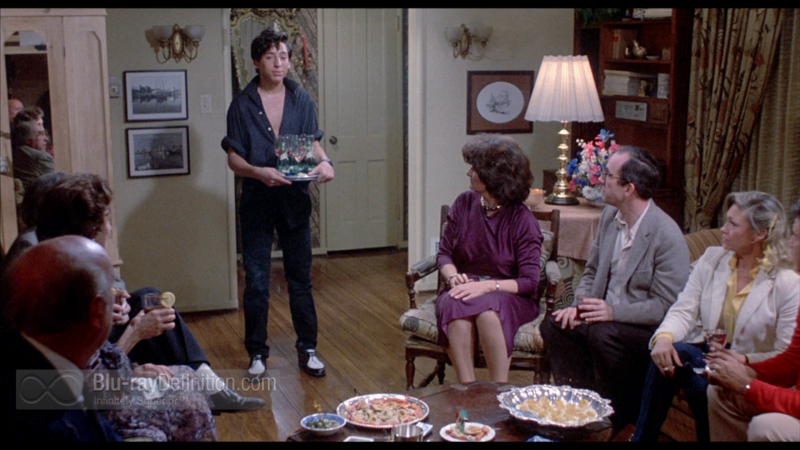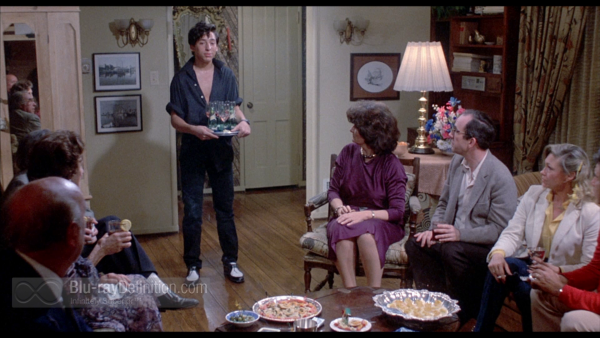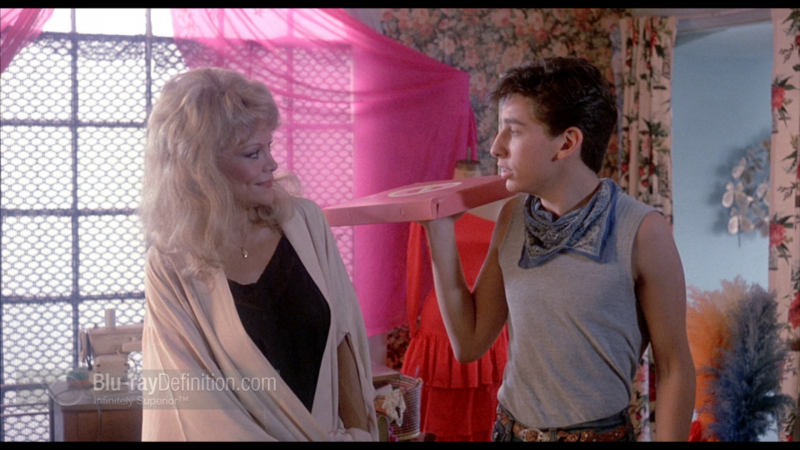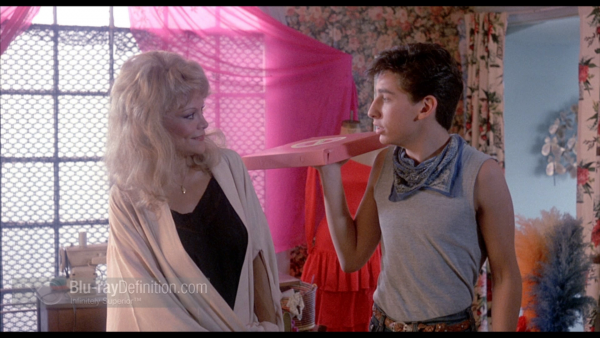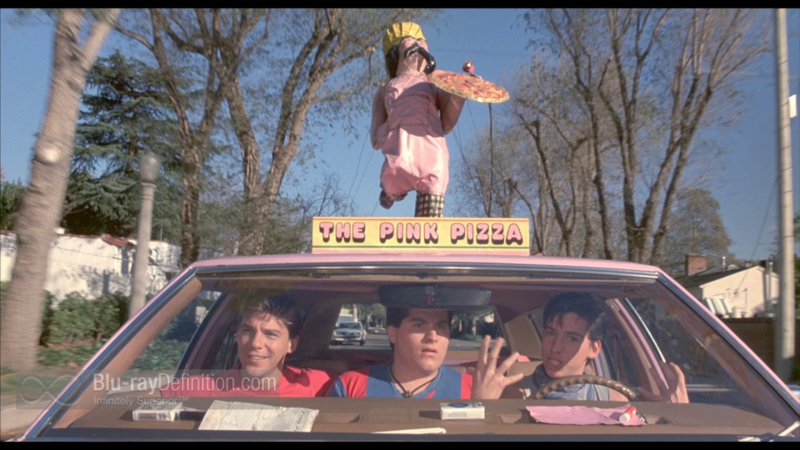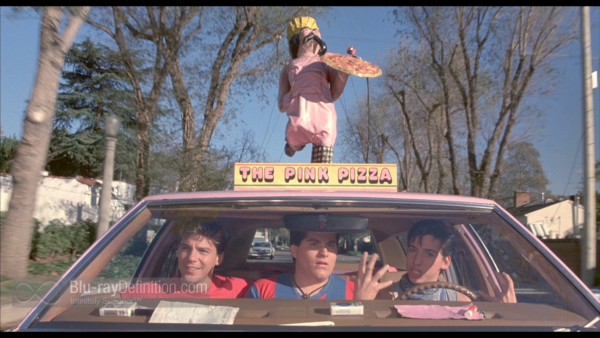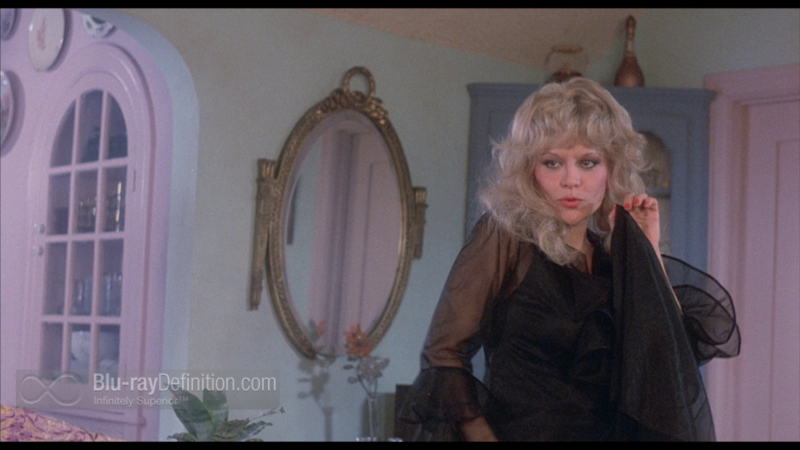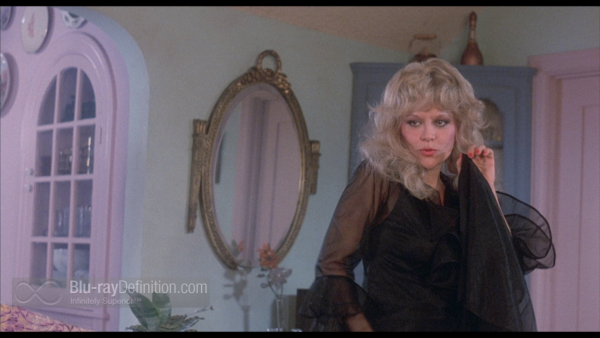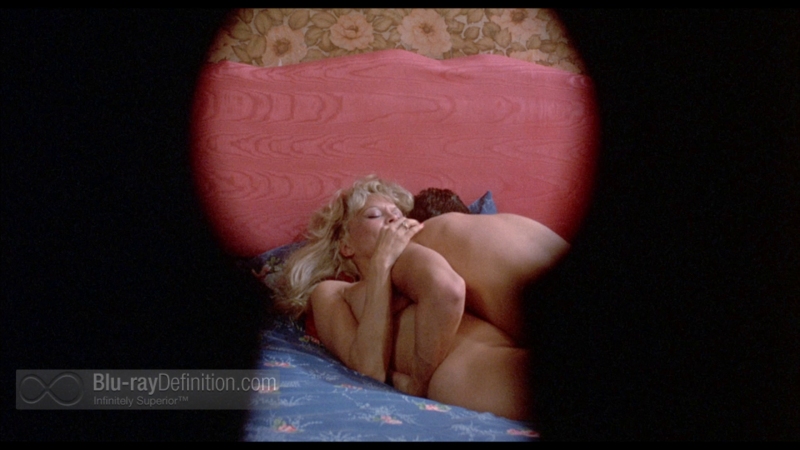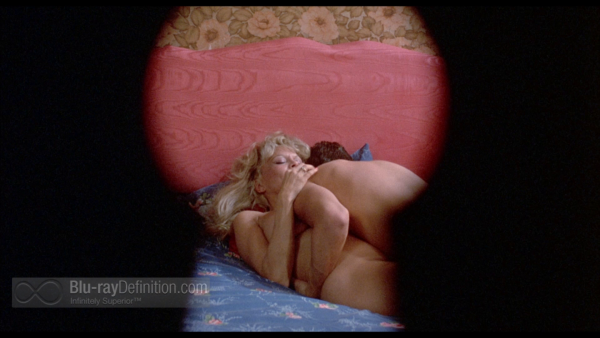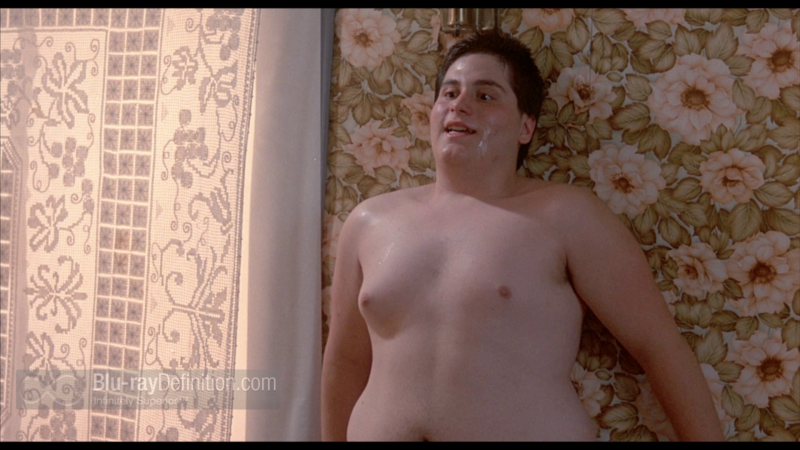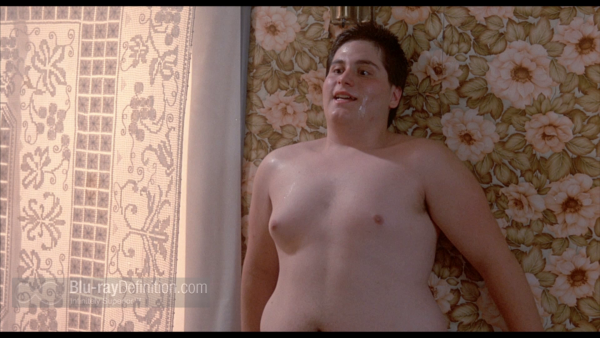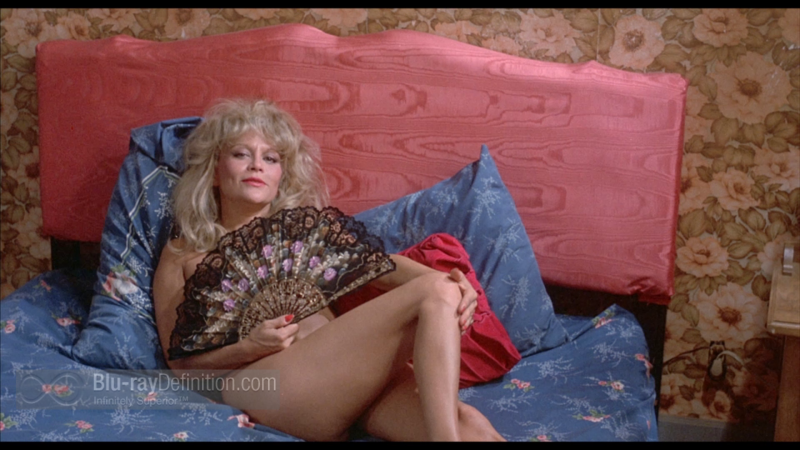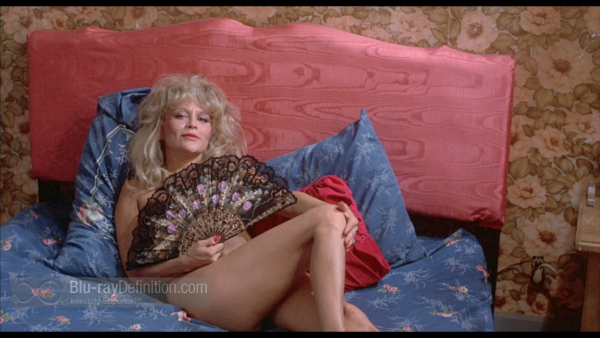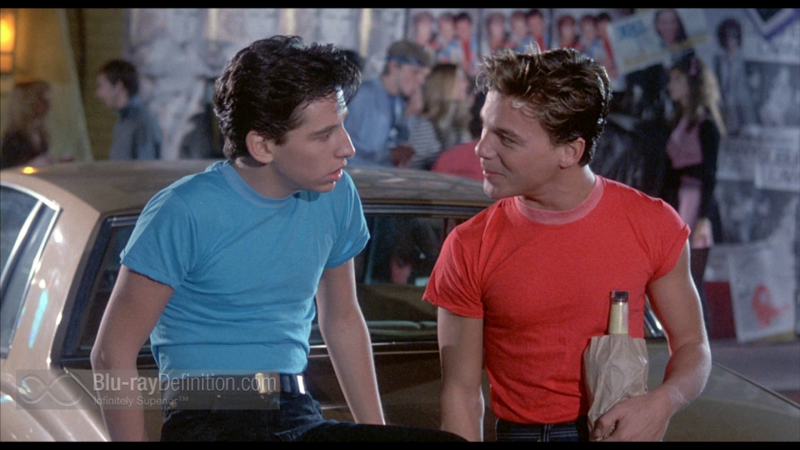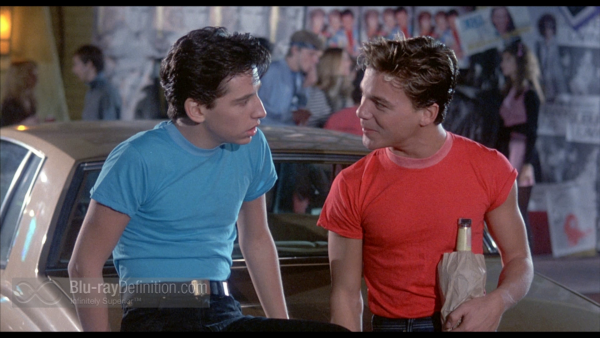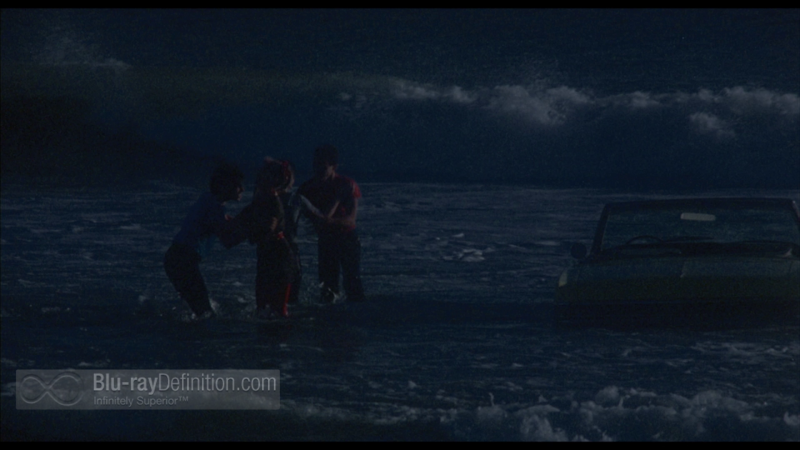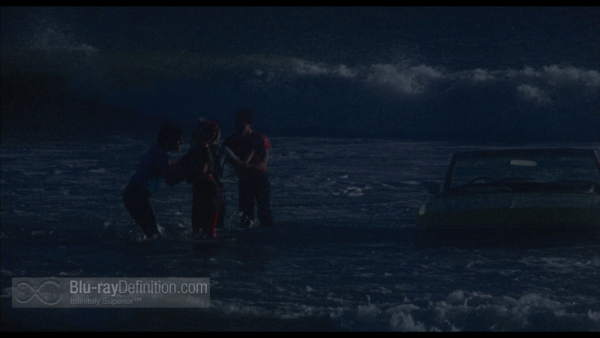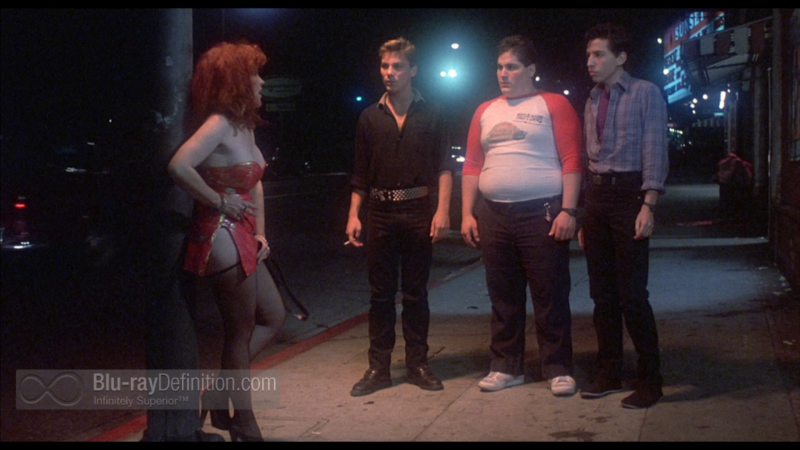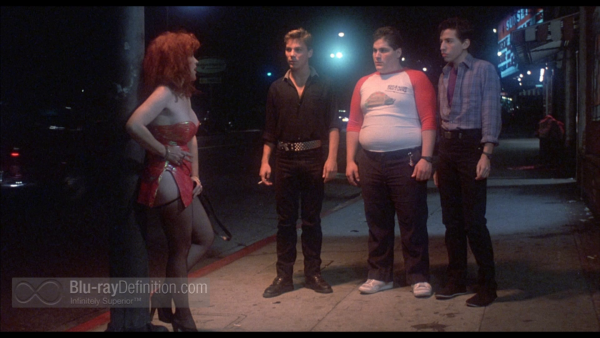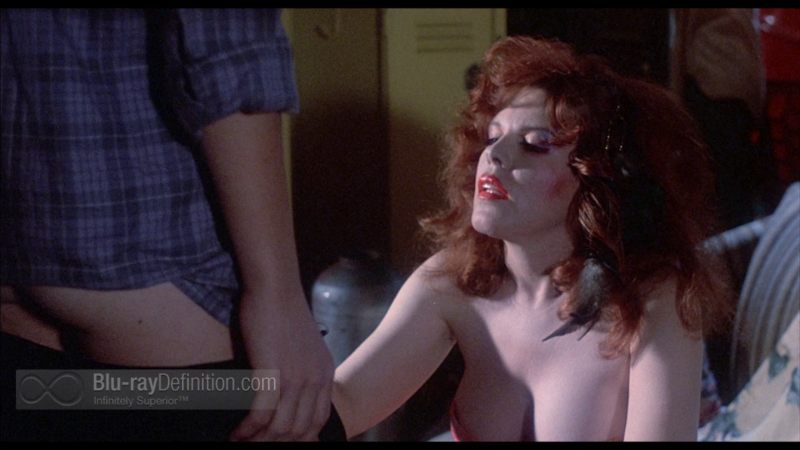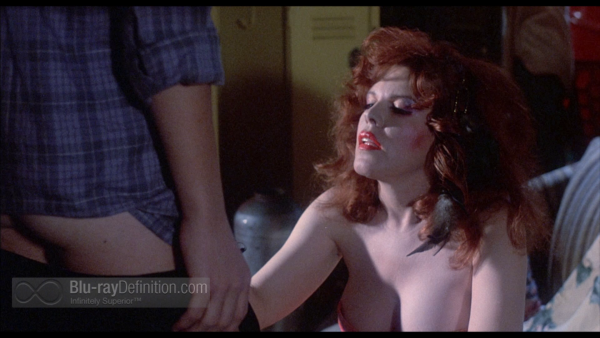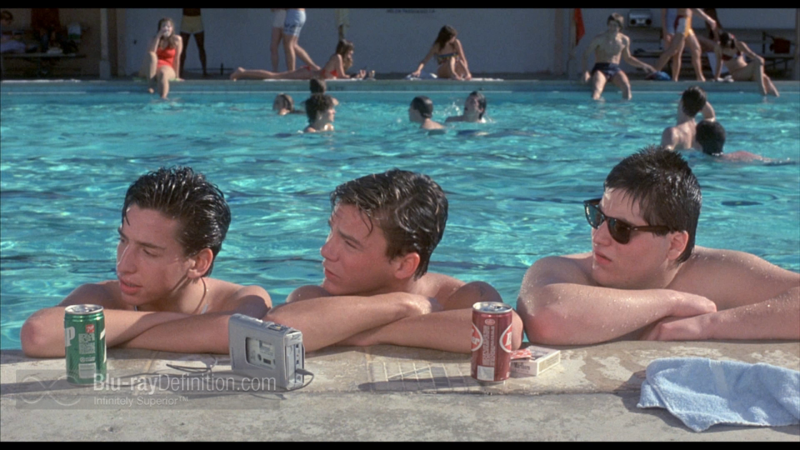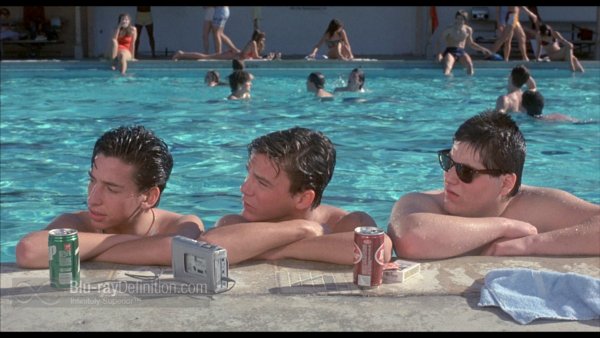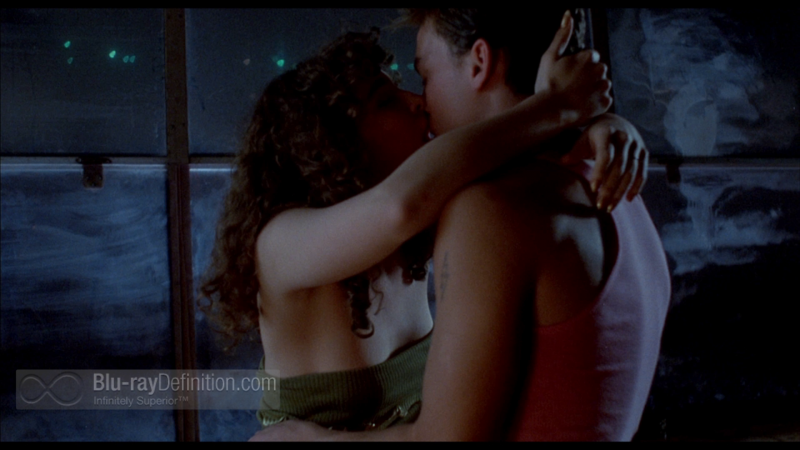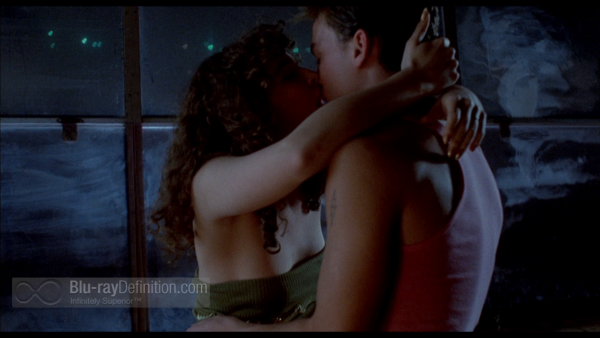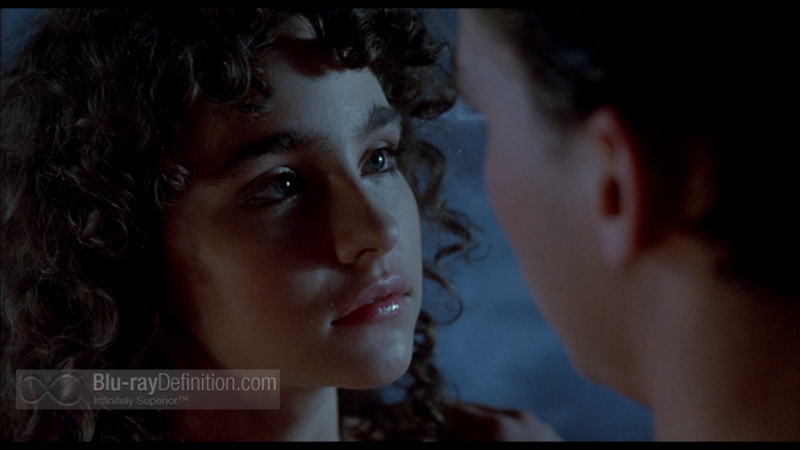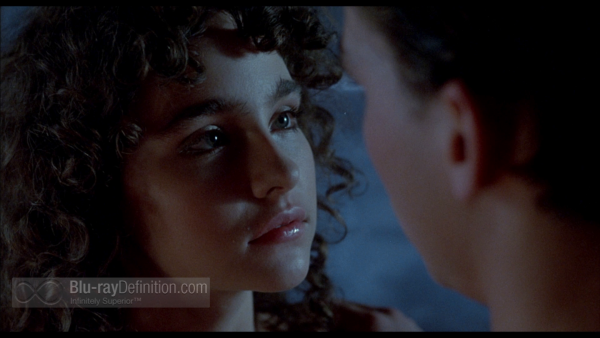 [amazon-product]B00CKECFL6[/amazon-product]