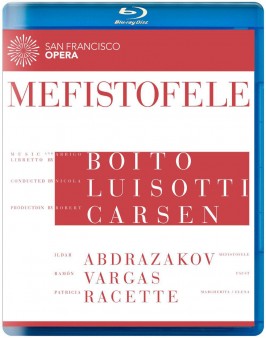 – –
The Performance
[Rating:4/5]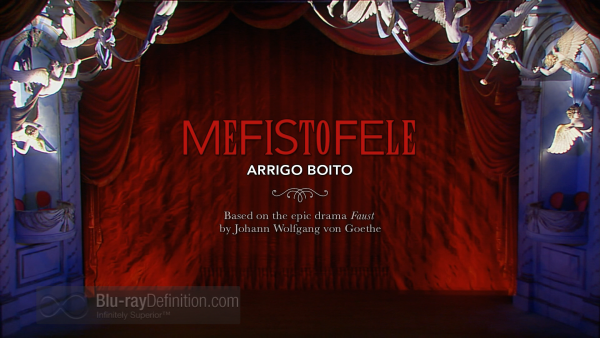 Better known as the old Verdi's librettist, Arrigo Boito did create one operatic masterpiece, Mefistofele. This 2013 production is a revival of the original Robert Carsen 1989 San Francisco Opera production that featured bass Samuel Ramey in the title role during its sensational debut. While the Faust legend is most popularly recalled in Gounod's Faust, there are other operatic versions based on Goethe's epic work and, by its title alone, Mefistofele gives us a different dramatic point of view.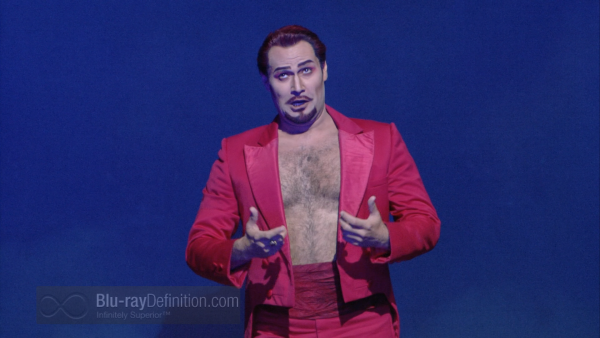 The Prologue opens in Heaven with Mefistofele (Ildar Abdrazakov) challenging the worth of man to God Himself. Mefistofele wagers that he can trap Faust (Ramon Vargas) and triumph over the Creator.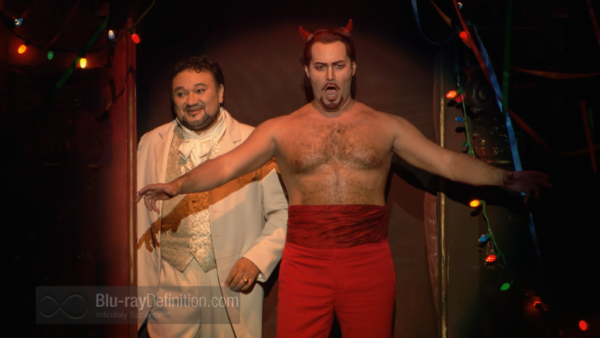 Act I is set during Easter Sunday. Faust and Wagner (Chuanyue Wang), his student attend a rather bawdy holiday celebration. A monk appears (guess who!) and his appearance disturbs the aging Faust.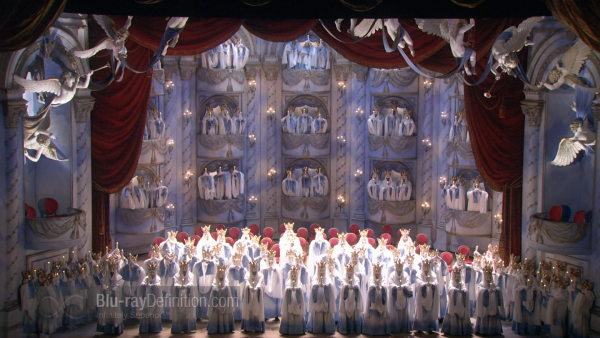 Later, the monk reappears to Faust, in his study, and reveals himself to be Mefistofele who then offers the old man his services. A pact is signed that will allow Faust to enjoy earthly pleasures while alive but after death, his soul will belong to the Devil. The pair take off to help Faust find true love.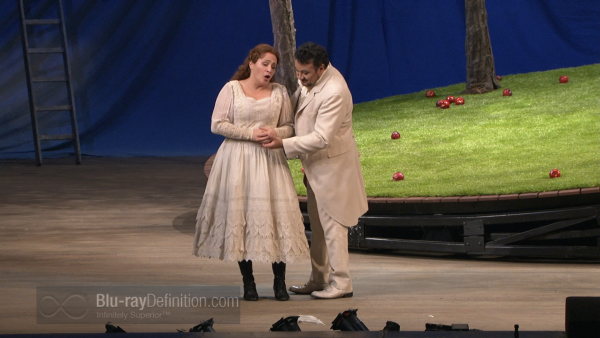 Act II opens in the garden of Margherita (Patricia Racette) the object of the now-young Faust's desire, while Mefistofele distracts nosy neighbor Marta (Erin Johnson). Faust asks Margherita to permit him frequent visits to her home and says that he has a harmless sleeping potion that the girl can give to her mother during his visits.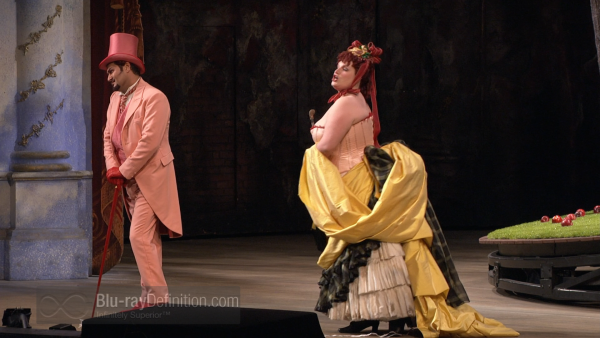 Mefistofele brings Faust to a Witches' Sabbath. The Devil reigns supreme here among the evil spirits and conjures up a vision of Margherita in chains while the celebration continues.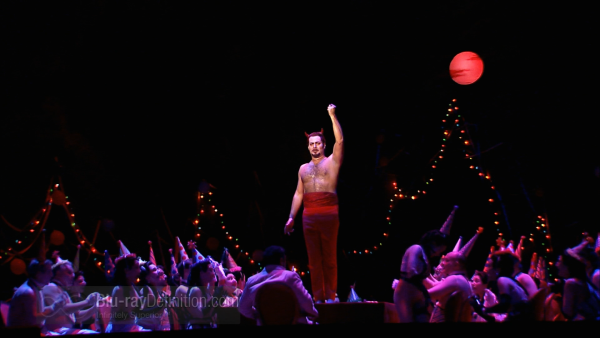 Act III finds Margherita now insane and condemned to death for poisoning her mother and drowning her child by Faust.  Mefistofele and Faust arrive and the latter attempts to get Margherita to escape with him but she prays for forgiveness and renounces Faust. The heavenly choir of the Prologue announces her salvation.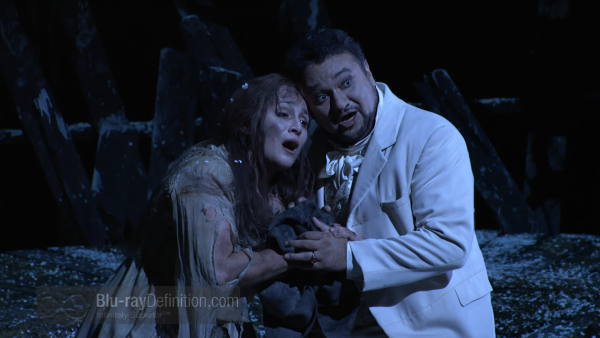 Act IV is a classical Walpurgis Night with Faust transported to ancient Greece where he meets Elena (Helen of Troy also played by Patricia Racette). Mefistofele has arranged for the tryst between Elena and Faust and the pair vow to remain together forever.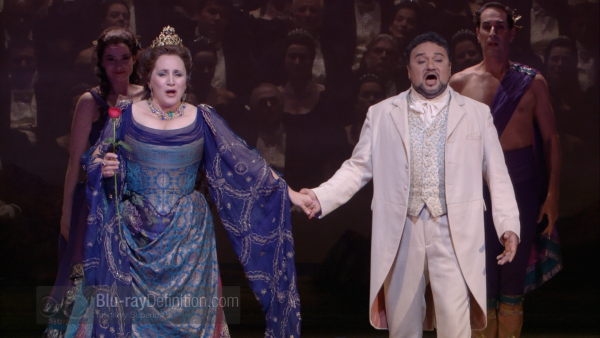 The Epilogue has Faust back in his study as he realizes that his end is near. The quest for real and ideal love has not brought Faust happiness. The old man dreams that he is the ruler of a peaceful kingdom inhabited by happy and wealthy people. Mefistofele attempts to take him away but Faust dies, redeemed.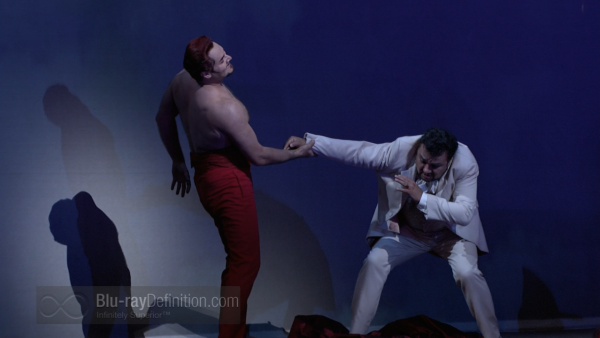 Not all productions age as well as this one and Michael Levine's frequently over-the-top sets are still quite impressive. This work succeeds or fails on its principals and music director. In this case we have Abdrazakov's force-of-nature bass and commanding stage presence, Vargas's honey-toned tenor, and Racette's lush and warm soprano to deliver the vocal goods.  Maestro Luisotti is in very comfortable territory with Boito's opera and keeps his forces in very good shape throughout this lengthy performance.
Video Quality
[Rating:3.5/5]
This is the fourth SFO opera Blu-ray that I have reviewed and, when the lighting is on, the colors and details are excellent. However, when the stage darkens these elements are considerably subdued.  Overall, video director Frank Zamacona gives us a pretty convincing sense of the huge spectacle that characterizes Carsen's production.
Audio Quality
[Rating:4/5]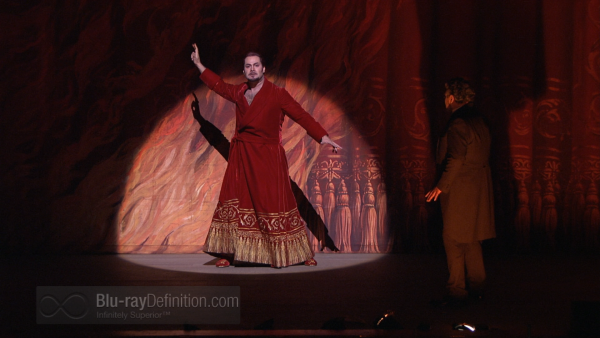 This is a powerful score with massive orchestral and choral effects that could easily overwhelm the singers on stage. It is to the credit of the audio engineers that the voices are reproduced quite well. The surround version has more ambience and better balance than the two-channel alternative.
Supplemental Materials
[Rating:1/5]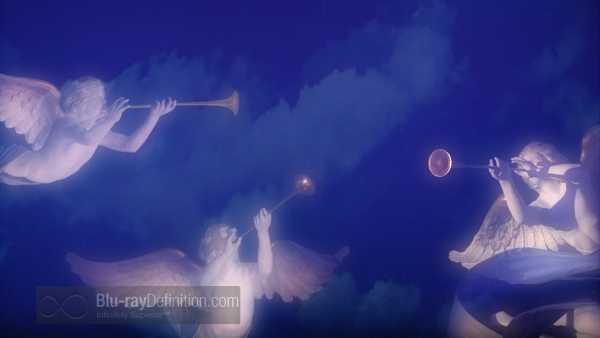 EuroArts includes a program book with cast and production credits, an interesting background essay by director Carsen and a synopsis. Other than that, we get only EuroArts trailers.
The Definitive Word
Overall:
[Rating:4/5]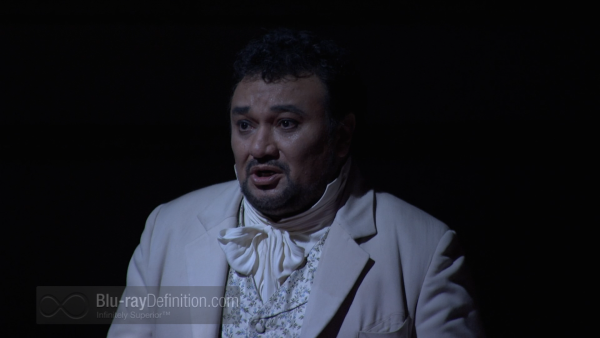 The original SFO performance captured in standard definition with Samuel Ramey at the height of his powers, remains my go-to version for this opera. But a quarter of century later, Ramey is no longer performing this role so perhaps it is only fair to say that Abdrazakov may be his heir apparent when it comes to this superhuman role. This new Mefistofele is also blessed with other principals and a music director at least the equals of (if not superior to) Ramey's supporting cast. For opera lovers who are seeking a Mefistofele with contemporary audio and video properties, this becomes the performance to own.
Additional Screen Captures
[amazon-product region="uk" tracking_id="bluraydefinit-21″]B00MU00H4W[/amazon-product]
[amazon-product region="ca" tracking_id="bluraydefinit-20″]B00MU00H4W[/amazon-product]
[amazon-product]B00MU00H4W[/amazon-product]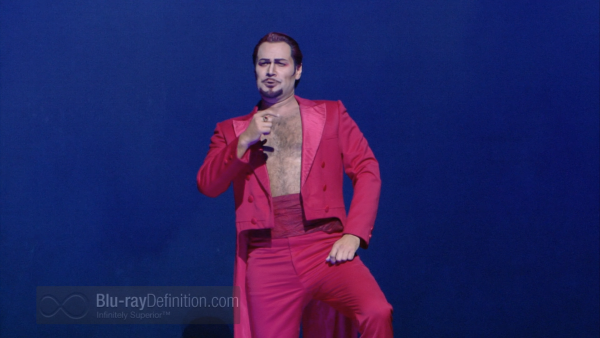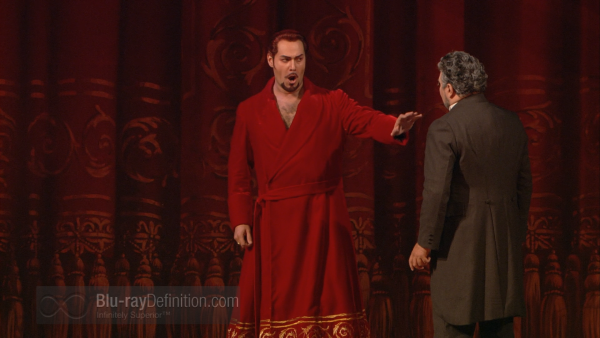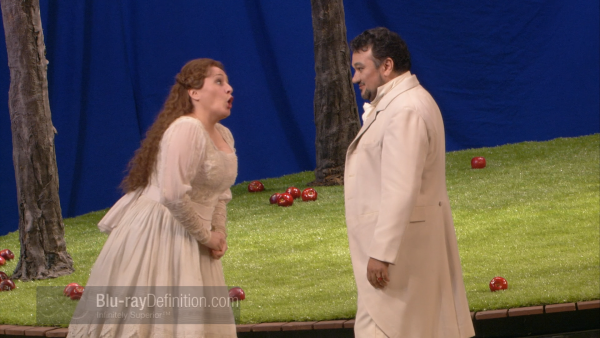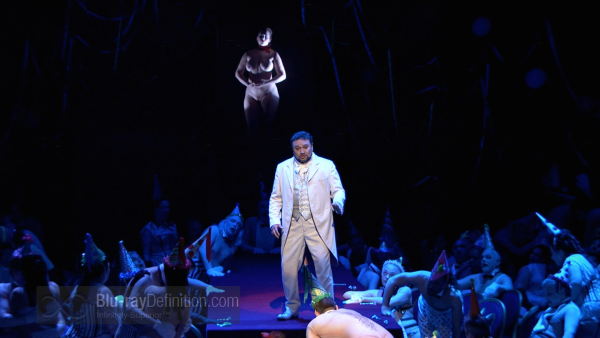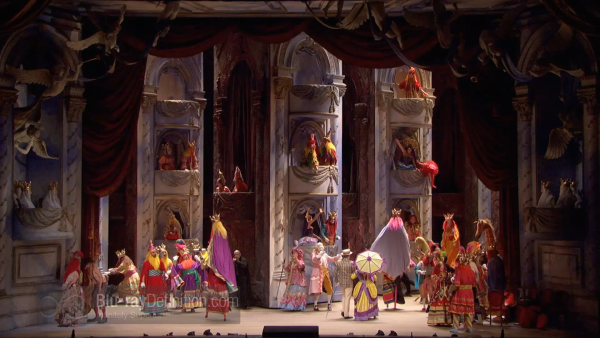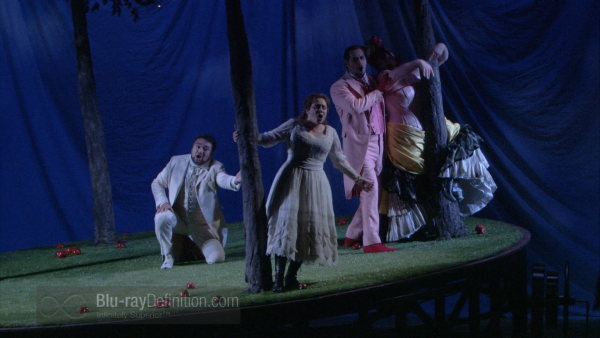 [amazon-product region="uk" tracking_id="bluraydefinit-21″]B00MU00H4W[/amazon-product]
[amazon-product region="ca" tracking_id="bluraydefinit-20″]B00MU00H4W[/amazon-product]
[amazon-product]B00MU00H4W[/amazon-product]