– –

The Film
[Rating:2/5]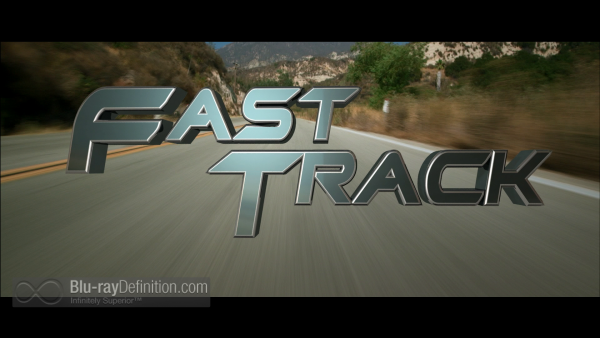 A generic racing film that falls in line with Need for Speed and The Fast and the Furious, this sequel to the hitherto little known direct-to-video original Born to Race, Born to Race: Fast Track, from returning director Alex Ranarivelo, is in fact so unoriginal and generic, that it replaces the actors for its main protagonists with new ones and doesn't miss a beat.
Young hotshot street racer Danny Krueger (Brett Davern replacing Brett Davern) wins a scholarship to an exclusive racing school where he finds the competition fierce. When his partner is taken out in a terrible crash during a drag race, he finds himself paired up with his old rival Jake Kendall (Beau Mirchoff replacing Brando Eaton). The two are very different, one is rich (Jake), one is struggling to pay his way through (Danny), but both having racing roots. Their fathers are old racing rivals as well. They must put their differences and rivalries aside to help each other to win the only to spots available to graduate and get a shot on a professional racing team. It will be difficult. The other young racers are highly skilled, especially the two Italian brothers Enzo and Paulo Lauricello (Diogo Morgado and Alberto Frezza) who aren't above dirty tricks to knock out their competition.
If you're looking to be surprised or for something suspenseful in Fast Track, then look elsewhere. This story is telegraphed in from the opening moments. Although the racing sequences offer a fine bit of adrenalin-fueled action, they don't stand out any more than what we've seen so many times before in Need for Speed or The Fast and the Furious, in fact, they aren't even as exciting. When you combine this with the bland acting skills of the two leads and the paint-by-numbers story of the young kid with girlfriend troubles, money troubles, and the rich rival who has to make good on the racetrack, this film is far too average to get anyone's motor running.
Video Quality
[Rating:5/5]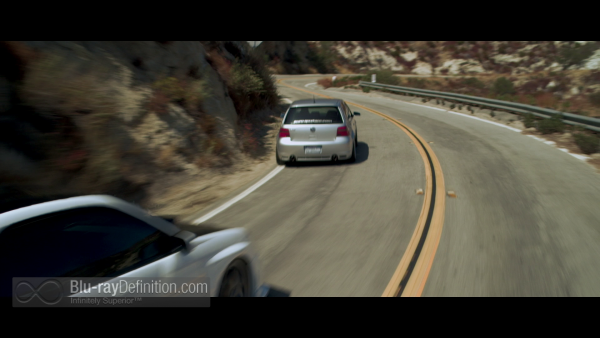 The AVC/MPEG-4 1080p encodement to Blu-ray of Born to Race: Fast Track is an excellent, reference quality high definition image. It's crisp, clear, with great contrast, good black levels, and bright whites free from clipping. Textures are crisp, colors are bright, and flesh tones look spot on. Furthermore, in all of those quick-paced racing sequences, not even a hit of motion artifacts or macroblocking can be spotted.
Audio Quality
[Rating:4/5]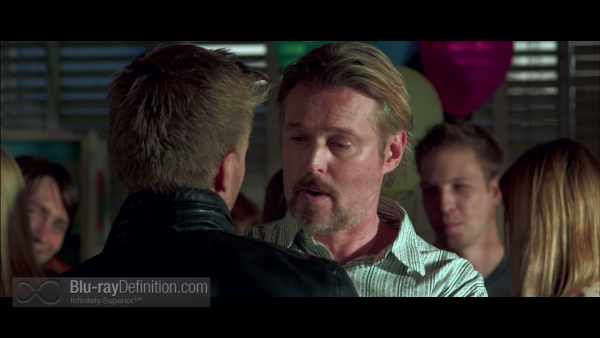 The Dolby TrueHD 5.1 (48kHz/24-bit) soundtrack is effective at surrounding us in the roaring engines and screeching tires of these souped-up Japanese racing cars during the multiple, high energy racing sequences, but it could use a little more low end. The sound is just a little too much in the midrange. Dialogue, on the other hand, sounds just right.
Supplemental Materials
[Rating:0.5/5]
Fast Track: Behind the Scenes (1.78:1; 1080i/60; 00:07:29)
The Definitive Word
Overall:
[Rating:3/5]
A boring film outside of the average racing sequences that only help to make it somewhat palatable, Born to Race: Fast Track is a middling racing film that ticks all the boxes, but offers nothing new.
Additional Screen Captures
[amazon-product]B00L6AW12I[/amazon-product]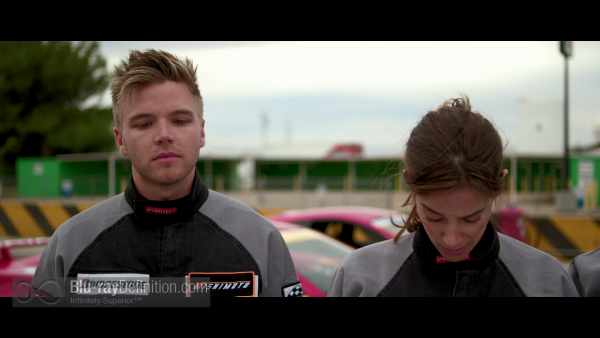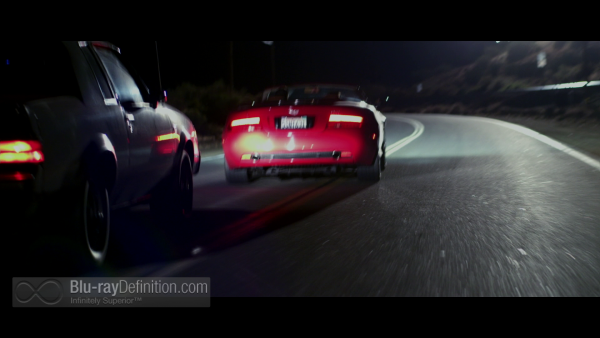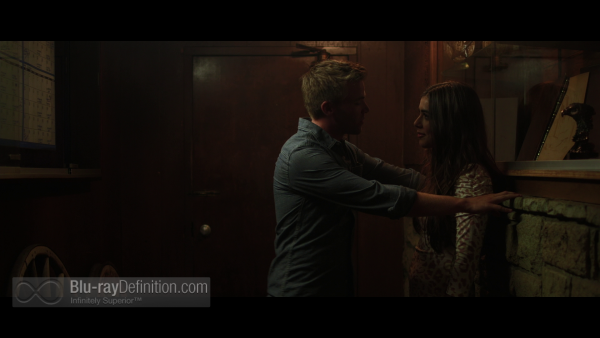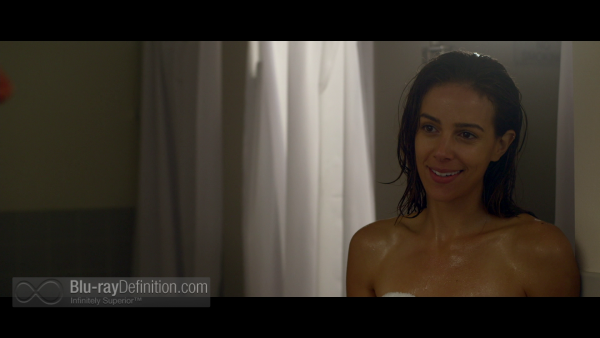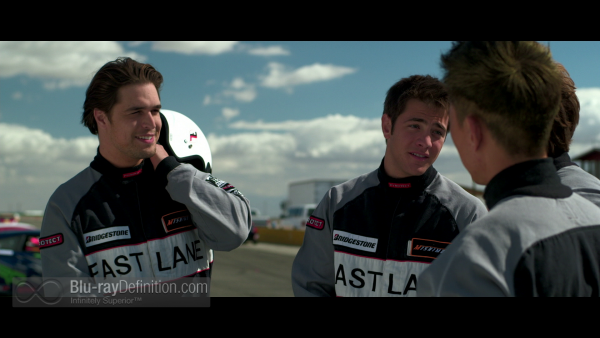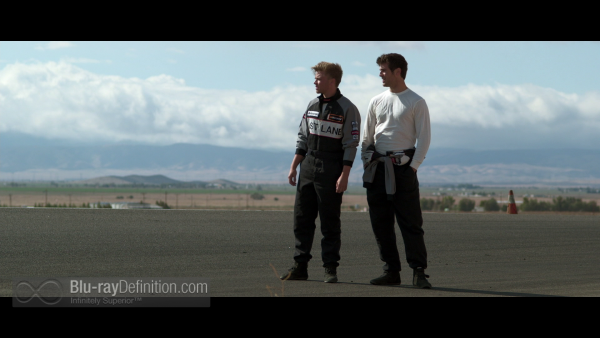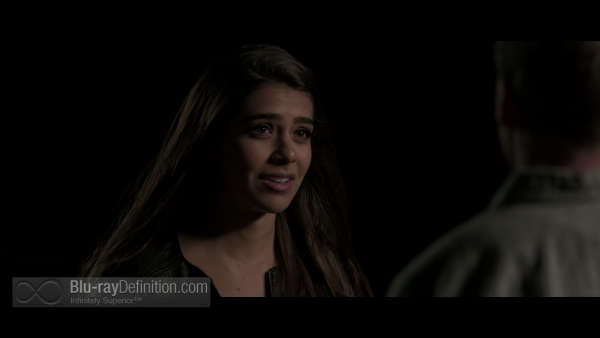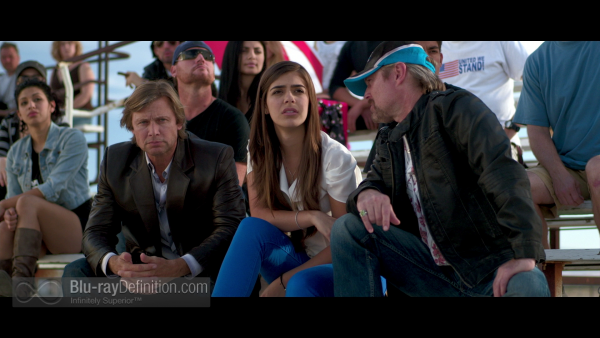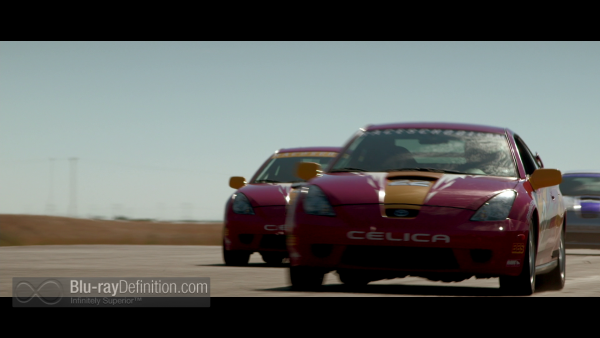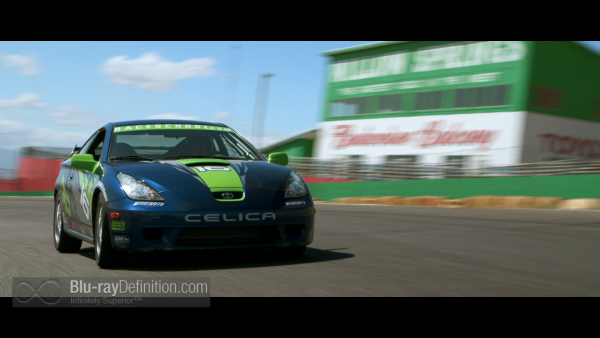 [amazon-product]B00L6AW12I[/amazon-product]