– –
The Film
[Rating:2.5/5]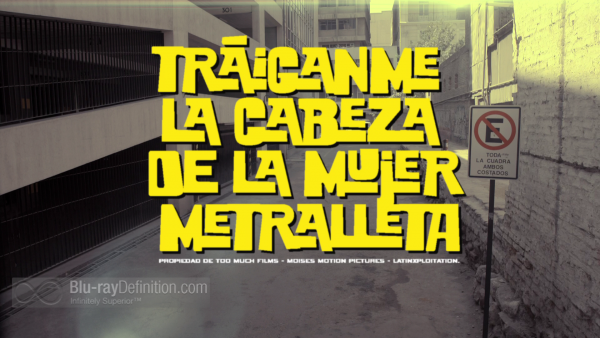 Chilean filmmaker Ernesto Díaz Espinoza wrote and directed this neo-LAtinXPloitation romp, Bring Me the Head of the Machine Gun Woman (Tráiganme la cabeza de la mujer metralleta). A lot sillier than it is bloody, the film unravels like a videgame, which is fitting given its video game-obsessed protagonist.
When the hapless DJ and videogame addict Santiago (Matías Oviedo) overhears a ruthless Argentinian gangster and his minions talking about putting out a hit on the sexy, feme fatale bounty hunter  known as"The Machine Gun Woman" (Fernanda Urrejola) who has killing off their men, the only thing that saves his life is when he promises to bring her in himself.  He's given 24-hours to fulfill his promise, or he and his friends and family will be dead. He's thrown into his own personal videogame of sorts, featuring guns, violence, and sexy women.
Like a live-action version of GTA, there isn't much to this story, or the production at all. Boy sees girl, gets caught up in a world of crime, meets girl, gets seduced. Numerous moments of gunplay and gratuitous nudity ensue. Well, not even so much the latter, that comes earlier.
The acting is every bit as over the top as a film like this requires and the characters are as deep as a shallow puddle. If you can actually figure out what's going on in the movie outside of ample opportunities for Fernanda Urrejola to don her revealing S&M getup and kick some serious ass with her machine guns, then you're doing really well. And, it goes without saying, that Urrejola plays it up perfectly – sexy and deadly, even that appendectomy scar looks hot on her.
Video Quality
[Rating:3/5]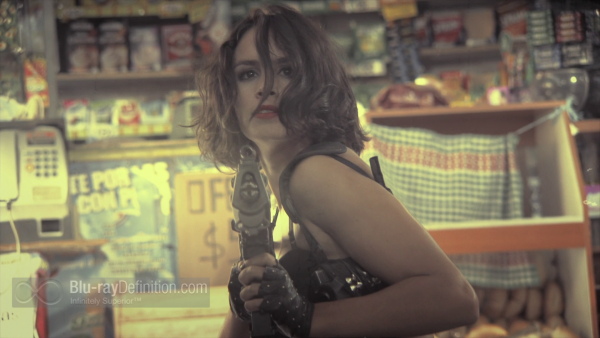 In keeping with the genre, Bring Me the Head of the Machine Gun Woman does not look great. It was shot using the Sony F3, which by today's standards is not a choice cinematographic HD camera. The image looks flat, contrast is middling at best, and darker scenes are swarming with video noise and rather murky. Added to the that all are visual effects to make the it look "gritty". The transfer comes to Blu-ray in an AVC/MPEG-4 1080p encodement.
Audio Quality
[Rating:3.5/5]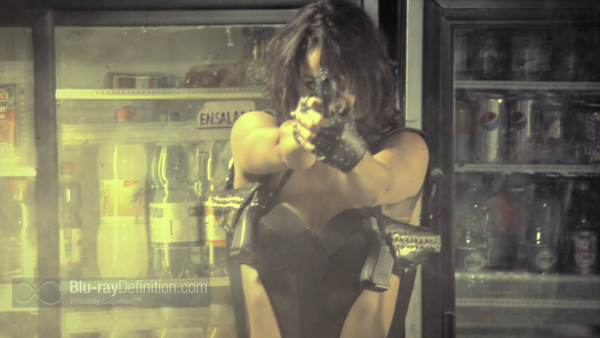 The surround soundtrack is offered in the unusual LPCM 5.1 (48kHz/16-bit) format in the original-language Spanish (Chile), as well as a German dub, also in LPCM 5.1 (48kHz/16-bit). A French LPCM 2.0 Stereo (48kHz/16-bit) track is also included. None of these are available from the menu screen, but can be accessed from the audio menu on your remote control instead. The sound for the 5.1 is acceptable, with a mild amount of extension down in the lower end, some low level atmospherics in the surround channels and clear dialogue.
Supplemental Materials
[Rating:0/0.5]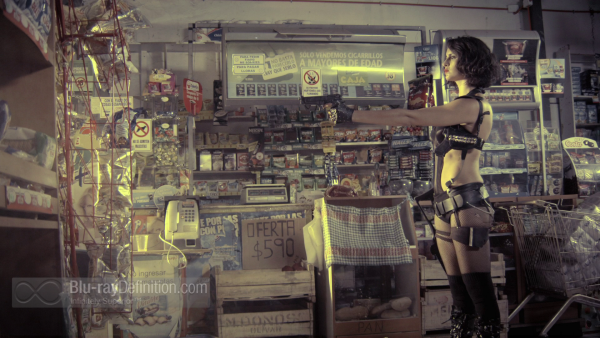 Nothing much to see here, really.
The supplements:
Behind the Scenes (1.78:1; 1080i/60; 00:03:14) – A little bit of B-roll is all you get here.
Trailer (1.78:1; 1080p/24)
The Definitive Word
Overall:
[Rating:2.5/5]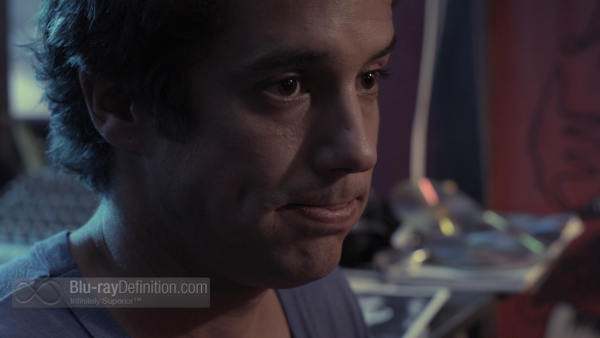 The bottom line with Bring Me the Head of the Machine Gun Woman is it is a genre film that will appeal strictly to those who love grindhouse cinema. It fulfills all the requirements there.
Additional Screen Captures
[amazon-product region="uk" tracking_id="bluraydefinit-21″]B00DRH98U6[/amazon-product]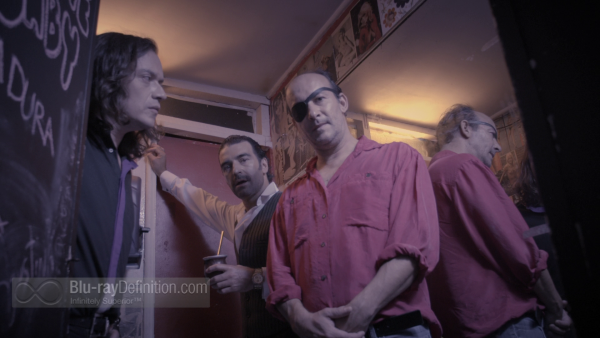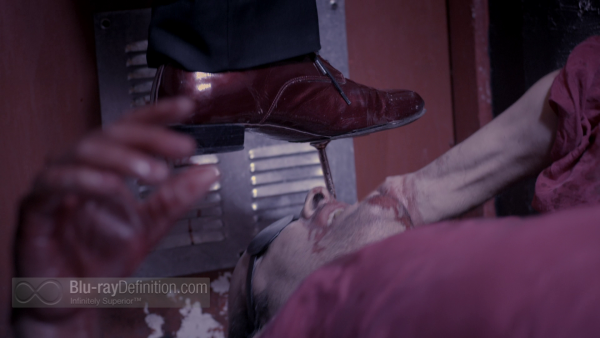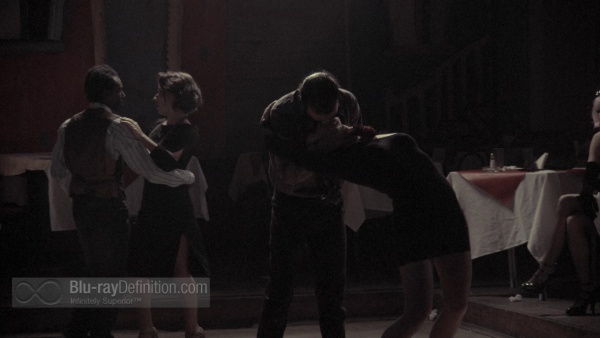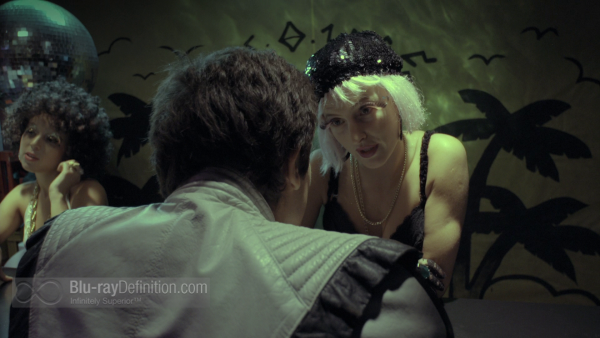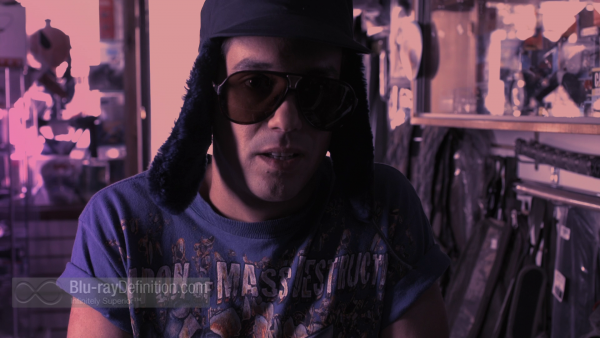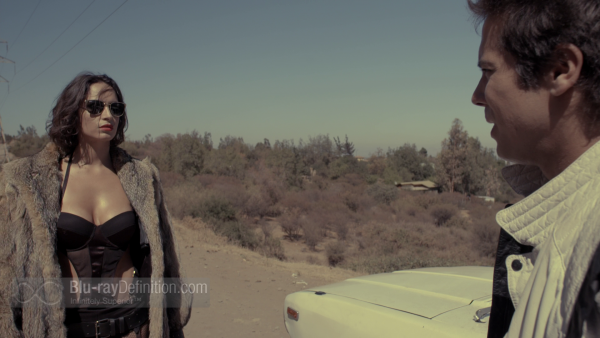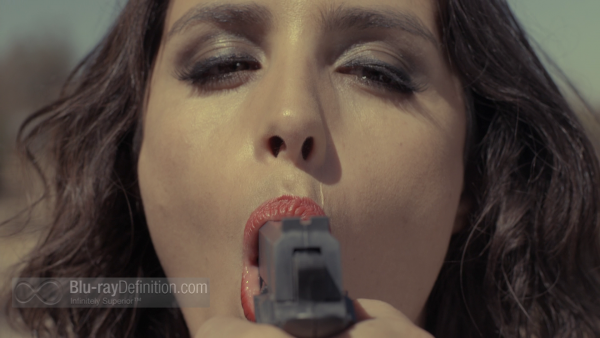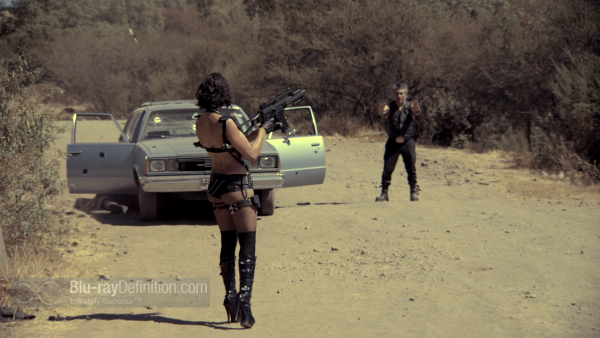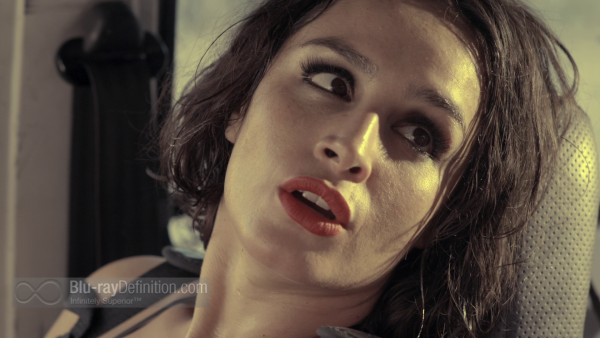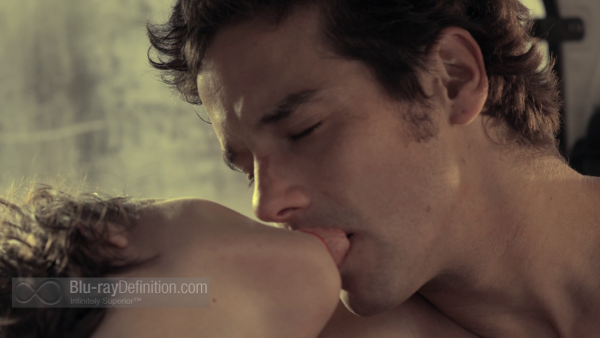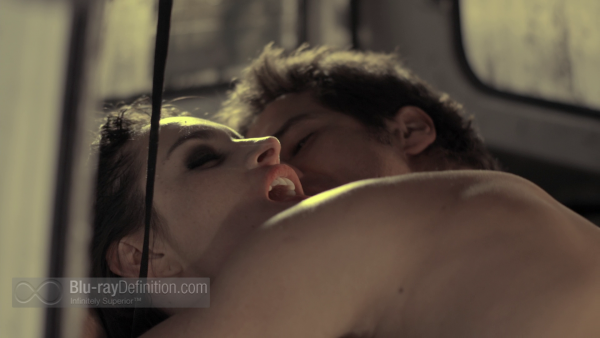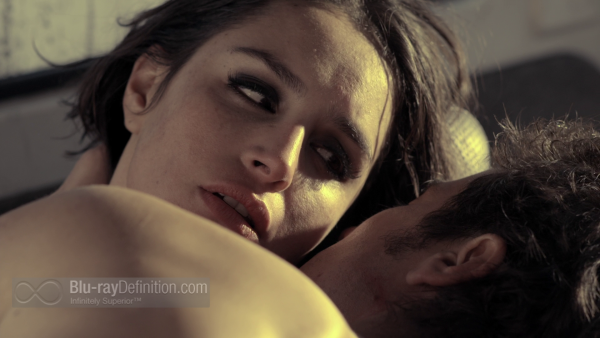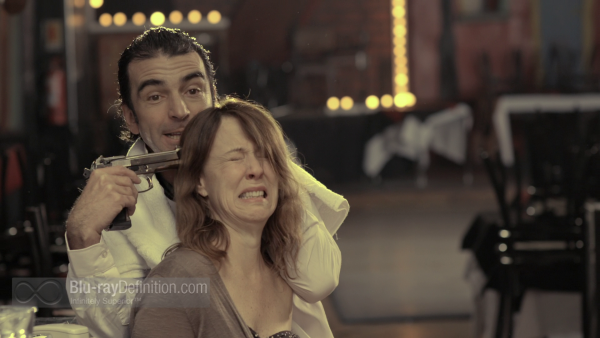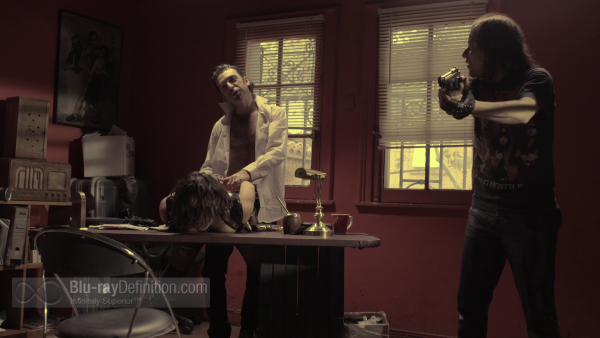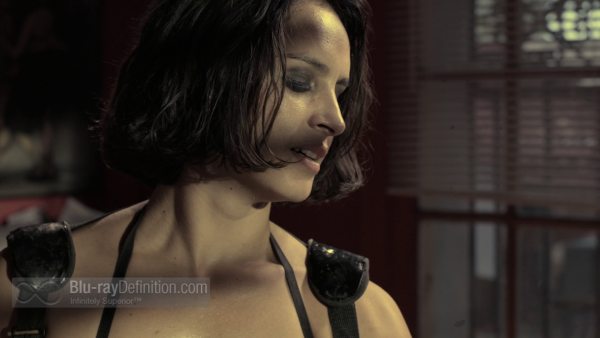 [amazon-product region="uk" tracking_id="bluraydefinit-21″]B00DRH98U6[/amazon-product]