– –
The Series
[Rating:2.5/5]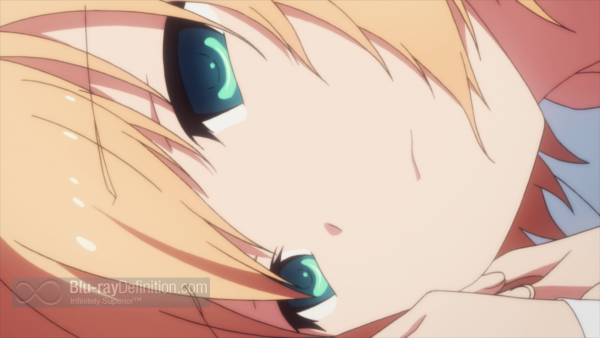 Little Busters! (リトルバスターズ!) is an anime series based on a visual novel. I'll admit upfront that this sub-genre of anime tends to be one of my least favorite mostly because it seems difficult to adapt the non-linear gameplay of the visual novel format to an anime series that requires some formal storytelling. Little Busters! is no exception to this rule, regrettably.
The game is a romance visual novel, and the anime sort of captures that, but not quite. Set in high school, the series concerns itself with a group friends from childhood who want to hold onto their youth as long as possible before they have to move on, some of them in their final year and readying to graduate. The de facto leader of the group seems to be the charismatic Kyouske, a senior, who decides to bring them all together to form a casual hardball team. Unfortunately, the creators of the anime series don't settle on Kyouske as their protagonist, but rather the rather bland Riki, who seems almost too young to even be in high school and doesn't have much of a personality at all. The other core members of the group are Rin, Kyouske's younger sister, a shy girl who has trouble speaking to other people, especially other girls, and is obsessed with cats. Then there are Riki's roommate Masato who is obsessed with his muscles and working out, and Kengo, a skilled kendo martial artist who speaks in idioms. Kyouske assigns Riki the task of finding more members for their baseball club, dubbed the "Little Busters", so that they have enough members for a team. Through his searches, they meet a varied and eccentric array of girls from their school who all join the Little Busters, including the happy-go-lucky Komari, the prankster Haruka, the foreign student Kudryavka who's part-Japanese and has a slight understanding of English, the elegant, and nearly perfect at everything Yuiko, whom everyone looks up to, and the quiet and retiring Mio who always carries a parasol.
The series on the whole is rather uneven, starting out with the feeling of being a straightforward, comedy/slapstick series that employs simple jokes and physical gags, mainly involving fights between Masato and Kengo, or Masato getting kicked in the face by Rin. Then it takes a turn into romance territory as Riki gets close to Komari. It then shifts into the mystical as we begin to find mysterious letters showing up telling about "secrets to this world", then a strange twist ending involving the personality of the character Mio shifts the series again. All the while they continue to mix in some of the slapstick gags that begin to feel out of place with the changing mood of the series.
More problems arise in the character designs, which are cute, but far from great. The individual characters become very difficult to distinguish at times, especially the female characters. For example, Haruka and the head of the school disciplinary committee, Kanata, look nearly identical. Now, in researching this series, I found that in the game they are meant to be twin sisters, but this is not mentioned anywhere in this series, unless I missed it somewhere. Komari and Kudryavka often tend to look alike at various times during the series as well, and given their similar, childlike personalities, it just becomes a little difficult to follow.
Video Quality
[Rating:4/5]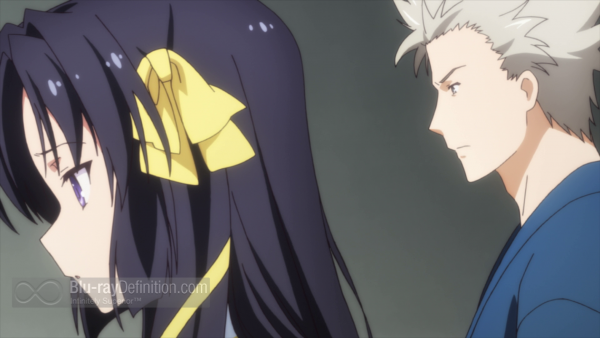 Coming to Blu-ray in an AVC/MPEG-4 1080p encodement, Little Busters! looks reasonably good with rich colors and a good amount of detail apparent in the line art. Some slight banding can be spotted in the color fills and there's a soft look to the overall image, but it isn't too much of a distraction from what is an otherwise strong transfer.
Audio Quality
[Rating:4/5]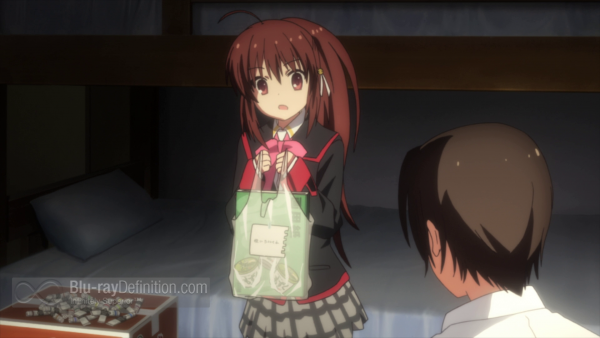 Little Busters! gets Japanese and English lossless soundtracks in DTS-HD Master Audio 2.0 (48kHz/24-bit). They both convey the dialogue well and provide wide stereo imaging. The musical score, which consists of a lot of upbeat piano-based tunes, comes across well, with good dynamics and a natural sound.
Supplemental Materials
[Rating:1/5]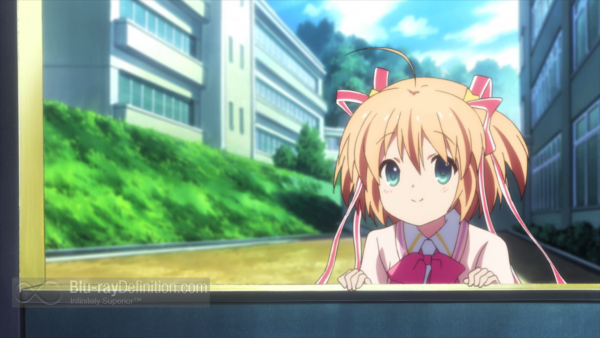 Nothing much here:
Clean Opening Animation
Clean Closing Animation
Sentai Filmworks Trailers
Disc Credits
The Definitive Word
Overall:
[Rating:3/5]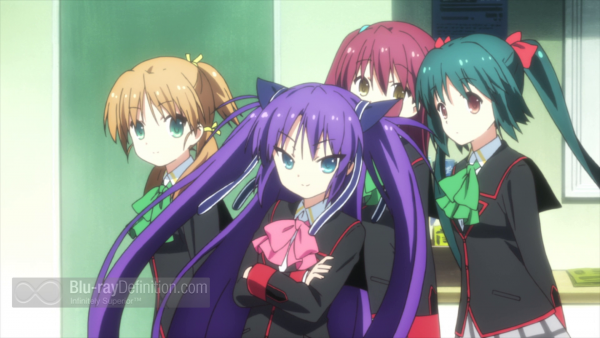 The name of this series and the cover art made me optimistic that I might enjoy it, but once I started in on it and made it to the end of this first season, I was disappointed. Little Busters! had potential to be a charming coming of age story, but instead it seems like the creators just didn't know if they wanted to make it fantasy, romance, or straight slapstick. This indecision can be seen in the average artwork as well. Will the second season improve things? Maybe.
Additional Screen Captures
[amazon-product]B00E688B8A[/amazon-product]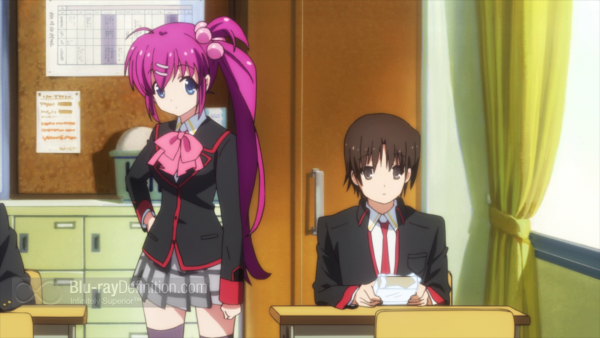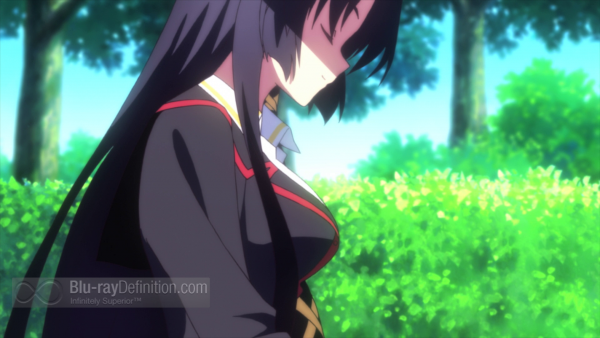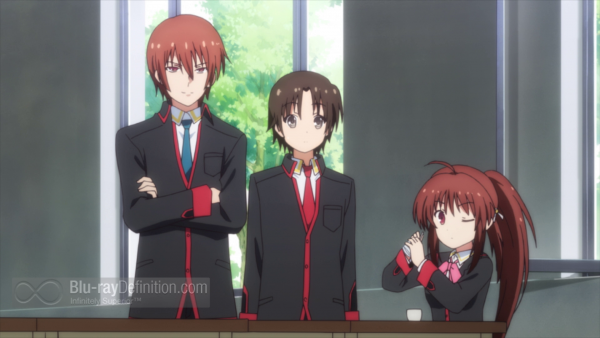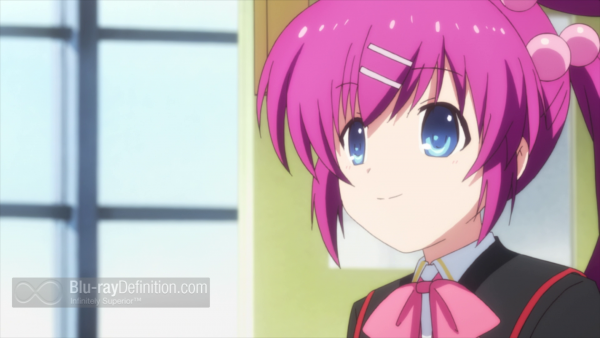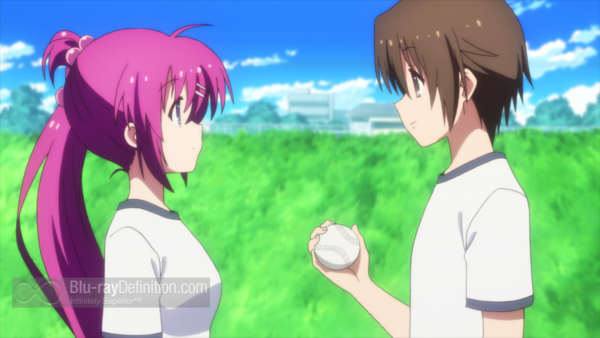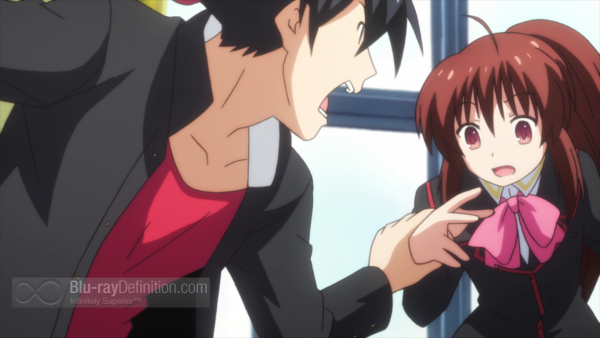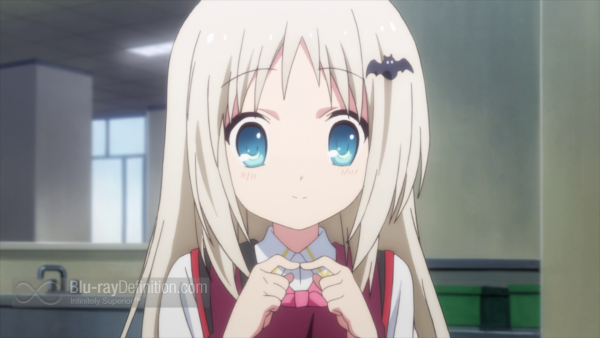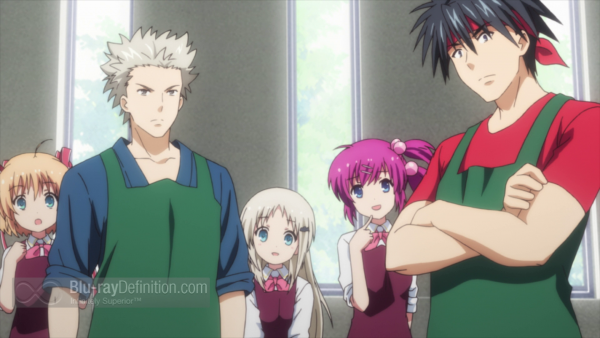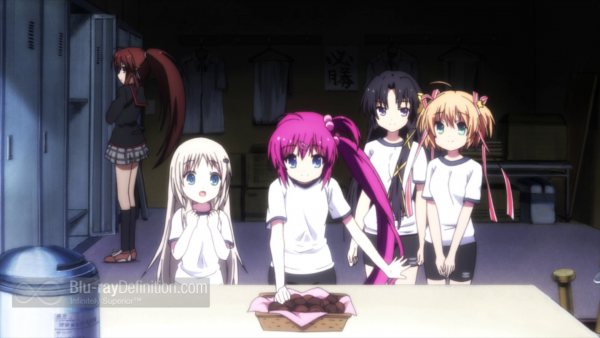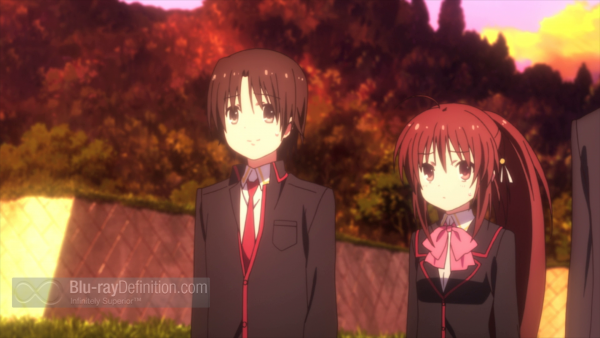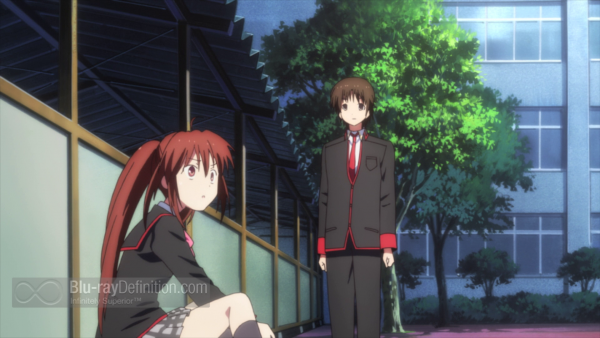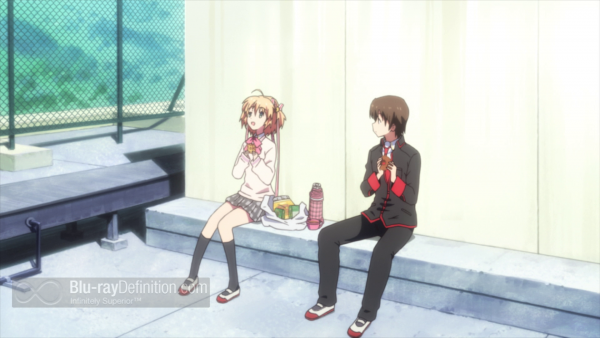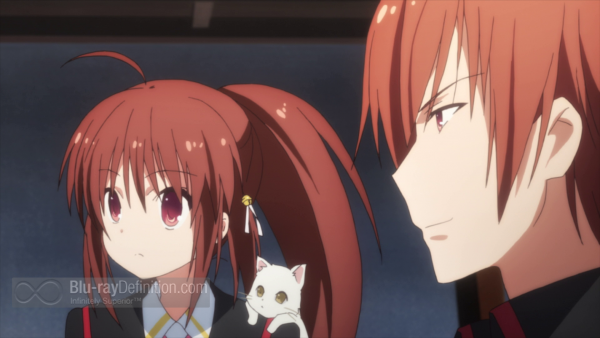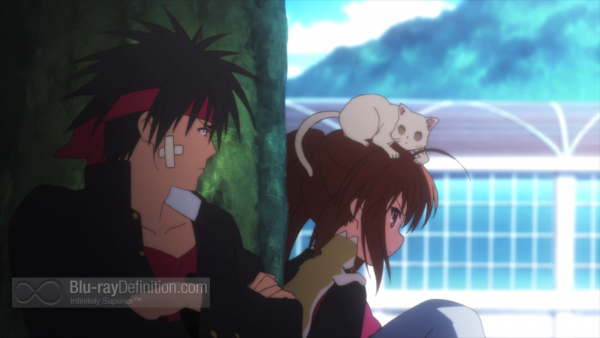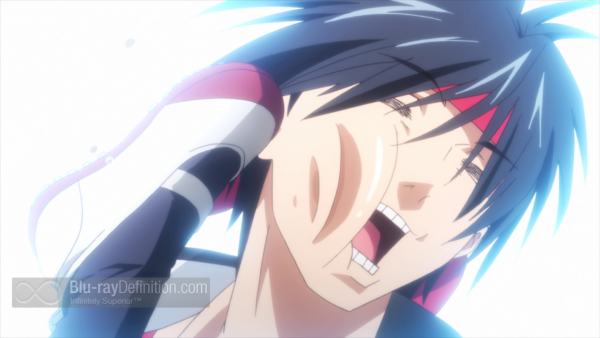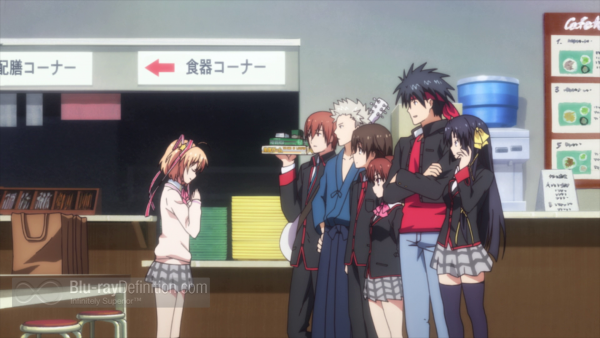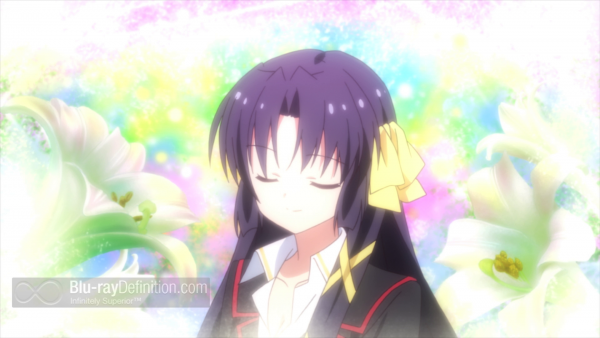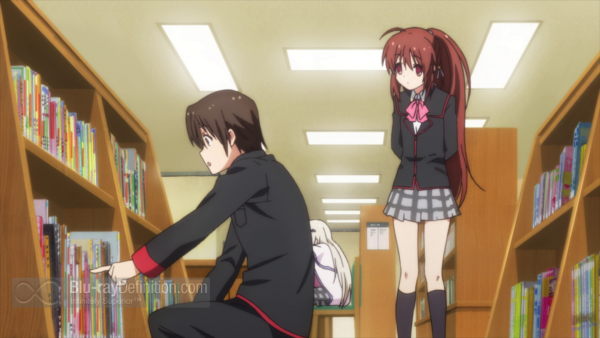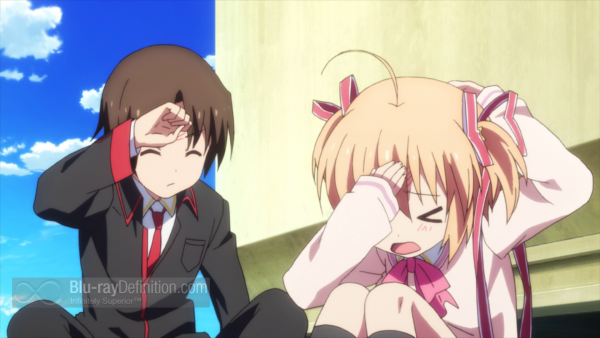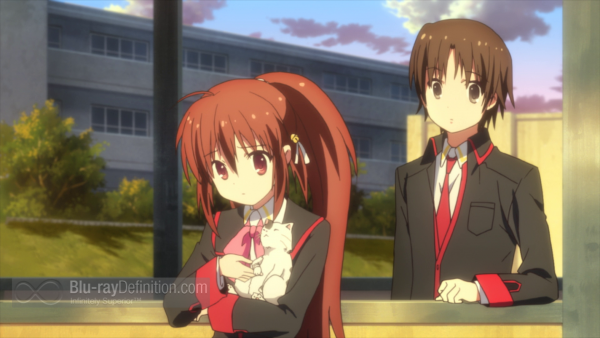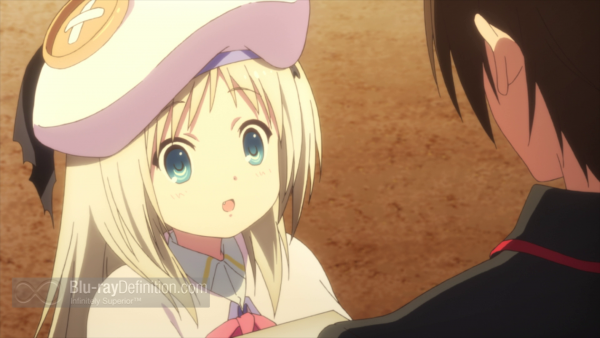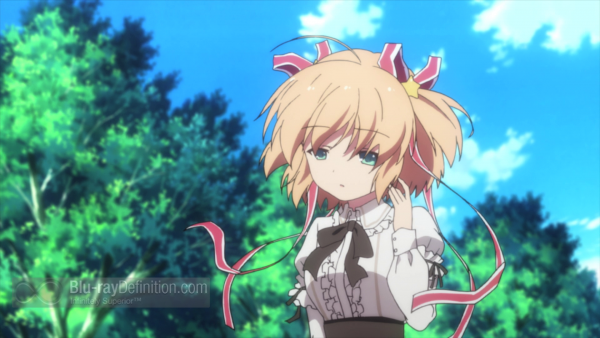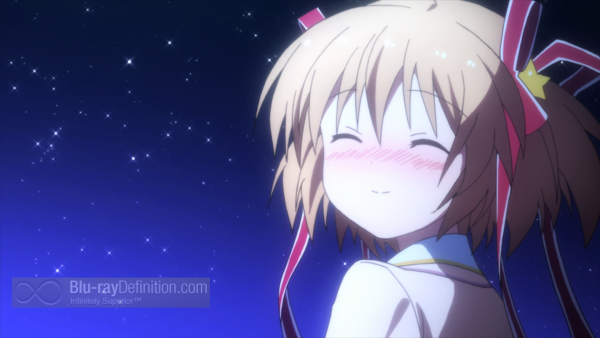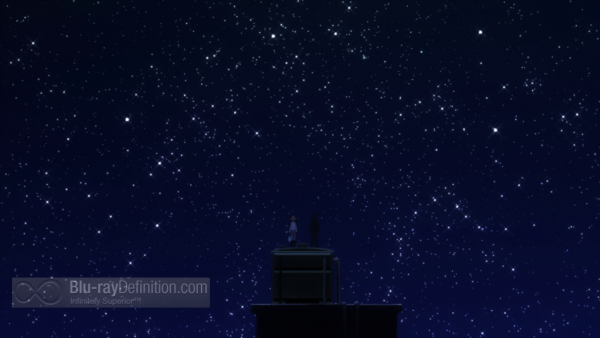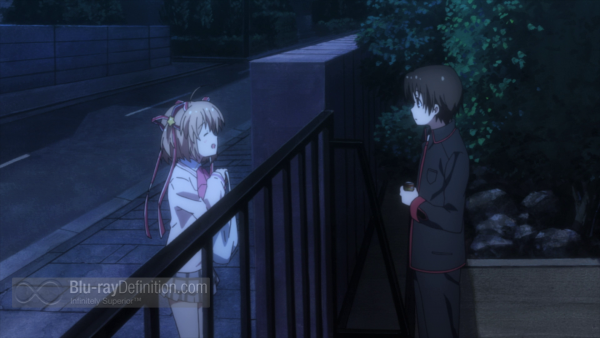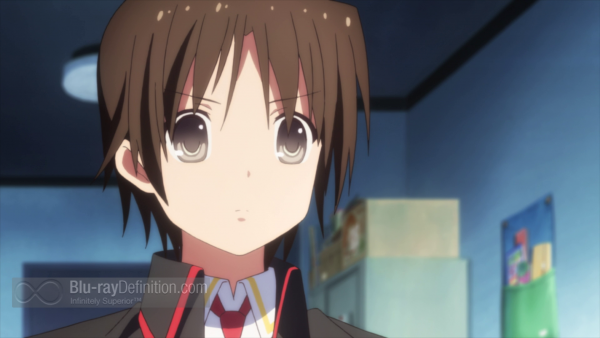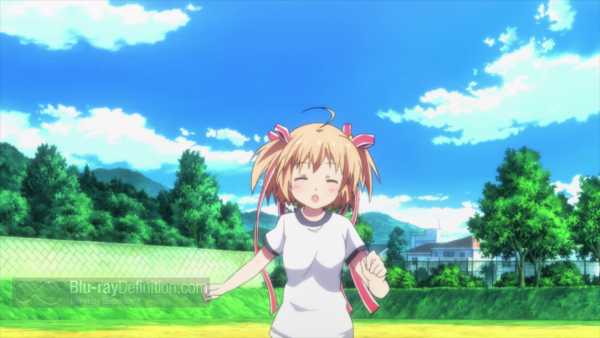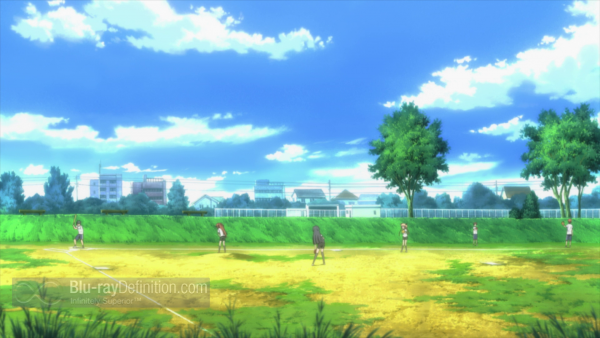 [amazon-product]B00E688B8A[/amazon-product]