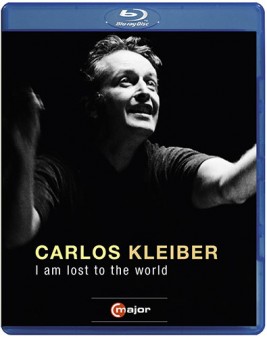 – –

The Film
[Rating:3.5/5]
Coming relatively hard on the heels of the previously reviewed Traces to Nowhere, is the second Carlos Kleiber biography, taking its title from a Ruckert poem, Ich bin der Welt abhanden gekommen, in which the hero speaks of isolation, believing that he is truly dead to the world, and that he will reside in heaven with his music. Given the unusual career of a musician whom many of those interviewed in this film believed was a troubled and isolated genius, this poem appropriately reflects Kleiber's conflicted life.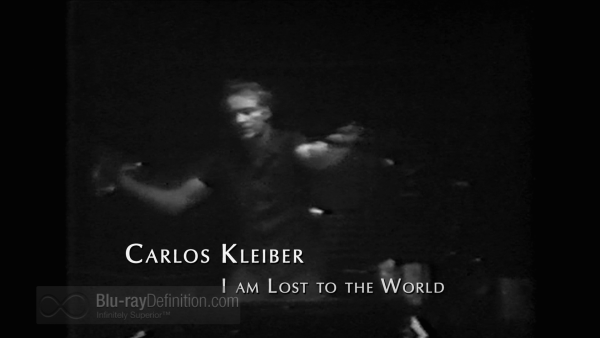 Being the son of a world-famous conductor, Erich Kleiber, son Karl (later changed to Carlos) grew up on the road and had limited contact with his parents. Although Papa Kleiber discouraged Carlos from pursuing a career in music, music eventually won out, and many critics opined that the son was the better conductor of the two. A cloud that hung over most of Carlos Kleiber's adult life was the suspected suicide of both of his parents.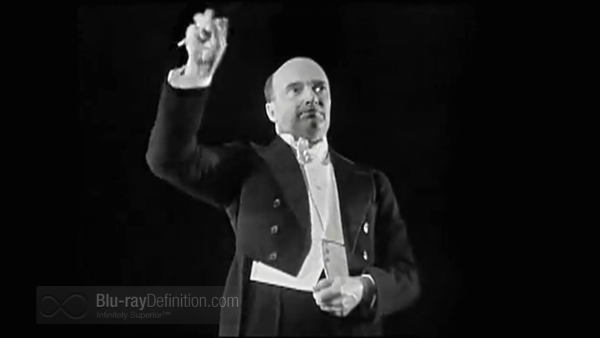 I am Lost to the World traces, chronologically, the Kleiber career and his gradual ascent to the top of the rosters of world-famous maestros. However, we also get numerous indications from friends and colleagues that he placed incredible demands on himself, often stating "why perform this work again…I would always have to be better than my last performance." Kleiber also had a singular fear of the press and gave very few interviews during his life, thus limiting the amount of personal information available for this documentary.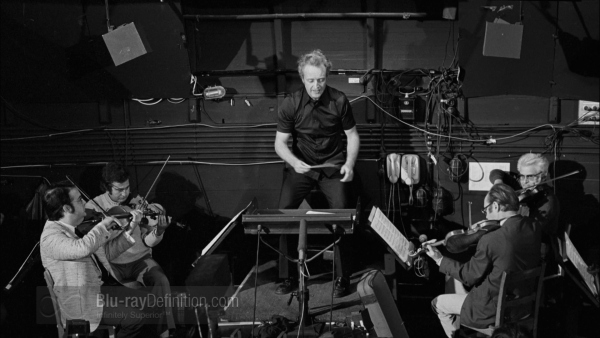 Compared to other leading conductors, Kleiber deliberately limited his repertory, but those works that he chose to perform were often considered by those who played or heard them to be the best renditions that they had ever heard, case in point the 1974 Bayreuth Festival Tristan und Isolde. In rehearsal, as we see, Kleiber was not only a perfectionist, but had idiosyncratic methods to get his players to understand what he wanted, and this film presents typical snippets that get this point across.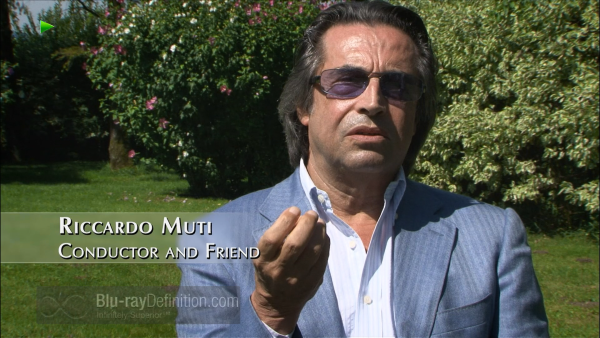 We do get some personal insights into the kind of man that Carlos Kleiber was in his private life, including his serial womanizing and his tendency to be distracted to the point of missing or canceling performances. These insights are relatively few and, yet one theme that does repeat itself, the overarching shadow of Kleiber's father, decades after his death. Since we get very few words from Kleiber himself, we will never get a complete understanding of this complex human being. At the film's end, the shrouds that covered the man during his life are barely lifted after his death from prostate cancer.
Video Quality
[Rating:3.5/5]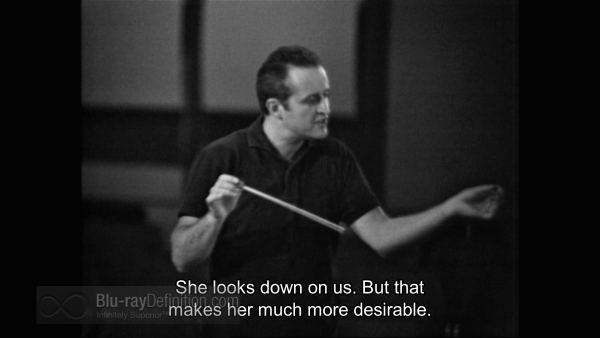 The quality of the images vary widely as the photos, kines, films and videos cover much of the past century. The interviews are quite recent with good definition and colors.
Audio Quality
[Rating:3.5/5]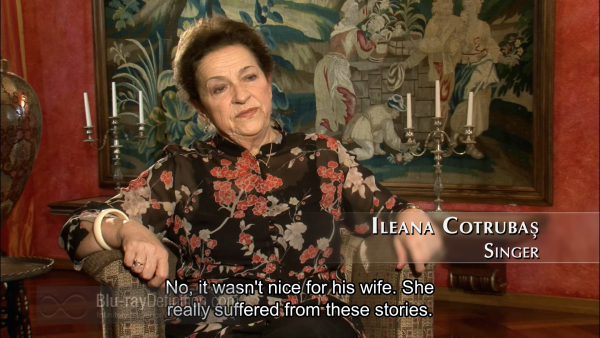 Again, there is a wide range of recorded selections from four decades of Kleiber's career. The stereo soundtrack does a decent job with the dialogue that makes up the majority of this film.
Supplemental Materials
[Rating:1/5]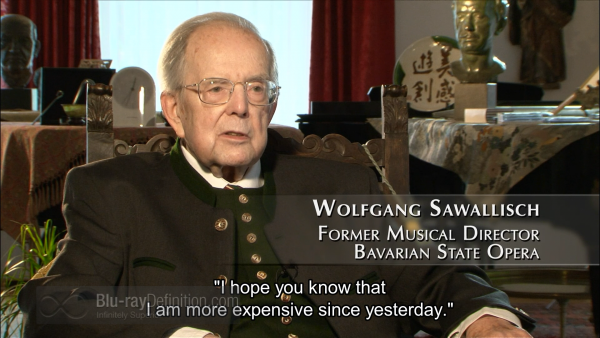 C Major supplies a program booklet with an essay on Kleiber by Harald Reiter and the usual classical music trailers.
The Definitive Word
Overall:
[Rating:3.5/5]
I Am Lost to the World is a much shorter film than its predecessor Traces to Nowhere, yet its approach is more objective and, if not adding a huge amount of new information (there was a limited amount to start with), its documentary style is better coordinated and the many brief interviews better segued. There is a mostly different cast of interviewees, and although the film does share some of the archival footage and photos with Traces to Nowhere, these are better integrated in the fabric of the story. As I doubt that there will be a third Kleiber film biography, this would be the one that I would choose for viewers who would like to know a bit more about one of the musical geniuses of the last century.
Additional Screen Captures
[amazon-product region="uk" tracking_id="bluraydefinit-21″]B00HX6FCWU[/amazon-product]
[amazon-product region="ca" tracking_id="bluraydefinit-20″]B00HX6FCWU[/amazon-product]
[amazon-product]B00HX6FCWU[/amazon-product]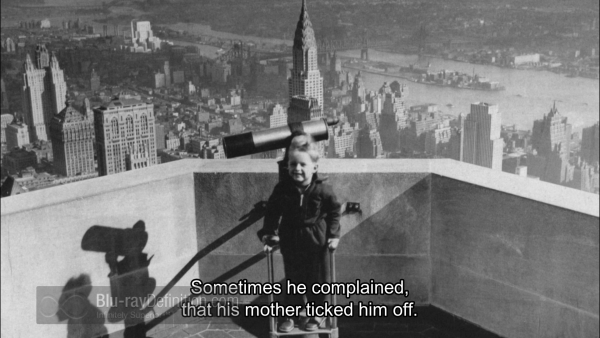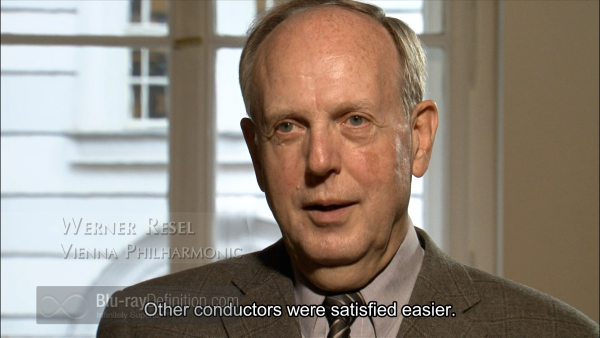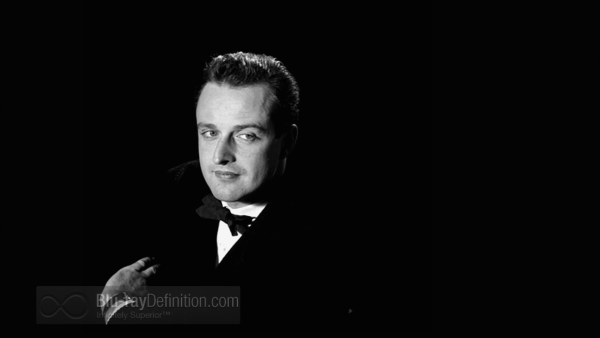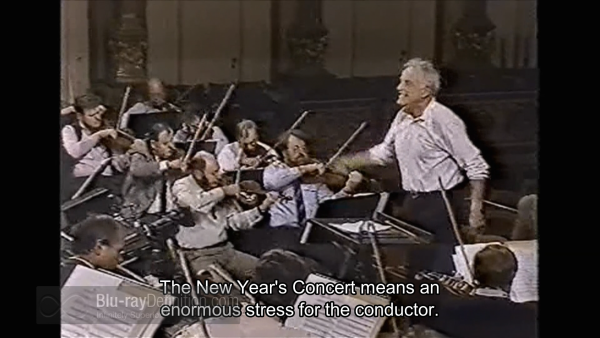 [amazon-product region="uk" tracking_id="bluraydefinit-21″]B00HX6FCWU[/amazon-product]
[amazon-product region="ca" tracking_id="bluraydefinit-20″]B00HX6FCWU[/amazon-product]
[amazon-product]B00HX6FCWU[/amazon-product]