– –

The Film
[Rating:3.5/5]
Cesar Chávez  opens as its subject (Michael Peña) describes his start in the labor movement. Using Chávez's biography and actual documentary footage, our hero moves his children and his wife Helen (America Ferrara) to join the field hands in Delano, California. Organizing the braceros (workers) is a daunting project as they number more than 50,000 and the owners of the large farms are violently opposed to organized labor.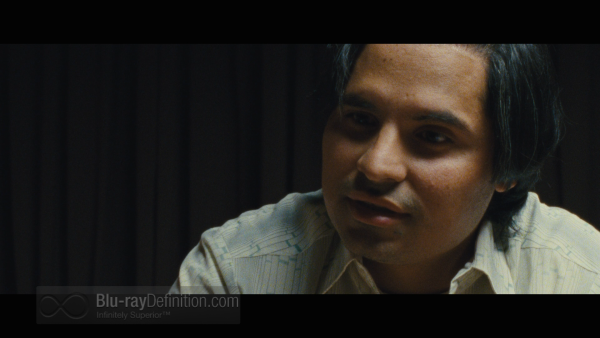 Activists Dolores Huerta (Rosario Dawson) and Fred Ross (Mark Moses) join the group. Cesar butts heads with Sherriff Smith (Michael Cudlitz) after he opens a workers' credit union. Chávez soon realizes that he must start a workers union and delivers his stirring "si se puede" (yes you can) speech.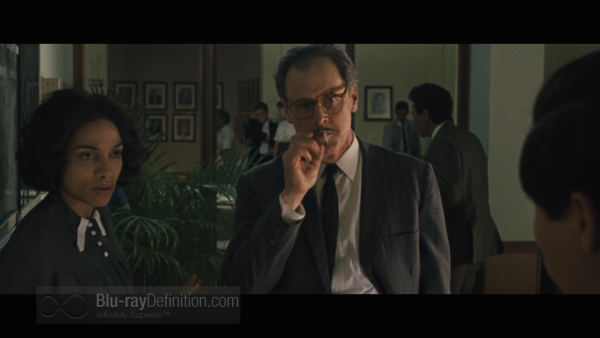 Their first huelga (strike) is met with armed opposition but the United Farm Workers union is formed and they adopt a strategy of passive resistance, beginning with a boycott of the growers' grapes. With his brother Richard (Jacob Vargas), Chávez initiates a campaign that gets national press and television coverage, including a press conference headed by Senators Robert Kennedy (Jack Holmes) and George Murphy (Joe Gandurski) that embarrasses the sheriff and the growers.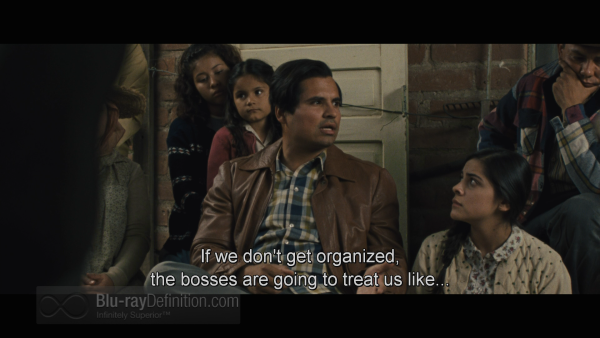 When Chávez leads his union members on a 300-mile march to Sacramento they gain financial support from other unions and finally bring some of the growers to their knees. Grape grower Bogdanovich Senior (John Malkovich) is next on the endangered list and his son Bogdanovich Junior (Gabriel Mann) pressures the sheriff to escalate their violence against the workers.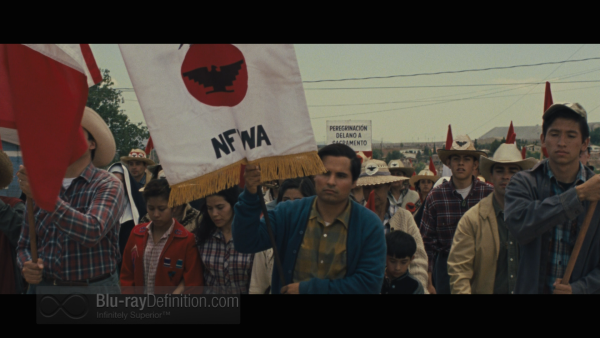 When the movement's nonviolent tactics are threatened, Chávez goes on a hunger strike to get everyone's buy in.  A surprising turn of events begins with Nixon's election, resulting in a federal bailout of the grape growers by allowing them to sell their produce to European markets. Chávez becomes Time magazine's Man of the Year, goes to the UK, and gets the unions of Europe to support his grape boycott. After five years on strike, Chávez and his comrades are rewarded with formal capitulation by the growers who recognize the UFW and sign a binding agreement with the workers.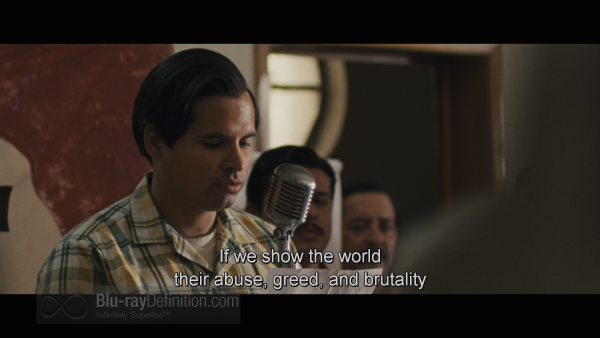 This potent story is generally well told albeit with some of the confrontation scenes becoming repetitive in nature. Director Diego Luna was clearly enamored of the Chávez legend and the film's pacing tends to linger more than is needed.
Video Quality
[Rating:3.5/5]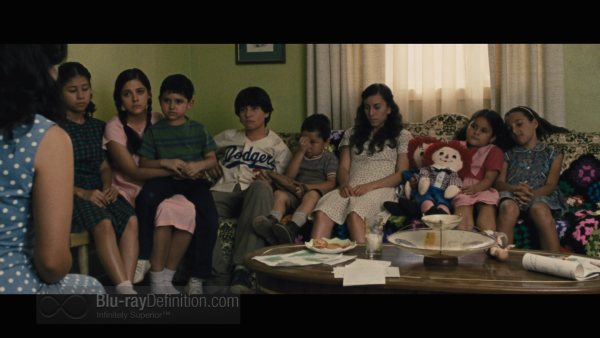 For a 2014 release, there is a surprising roughness around the edges in a number of scenes, giving them a filmed on-the-fly appearance. Of course, the actual documentary scenes are accurate reflections of their 1960s and 1970s provenance.  The color palette is somewhat muted as well.
Audio Quality
[Rating:4/5]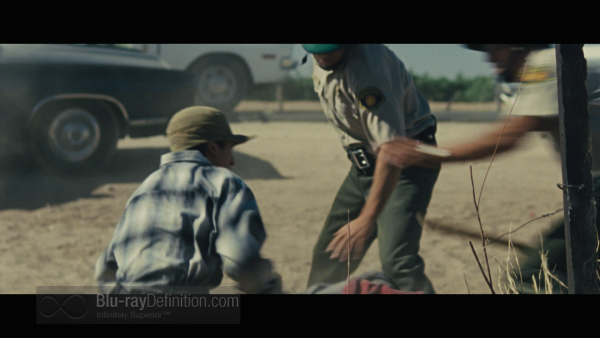 The surround channel soundtrack is very lively, much more so than its two channel version, and while discrete surround effects are minimal, it takes us deeper into both the musical score and the dialog that is all important to the relation of this story.
Supplemental Materials
[Rating:2/5]
There are two extras:
"Making of Cesar Chávez" (English Dolby Digital Stereo 48k/16b) (19:05). A featurette that includes interviews with the principal actors and director. Like the film itself, it tells how financial difficulties were overcome and the passion for this man and his accomplishments delivered.
Trailers
The Definitive Word
Overall:
[Rating:3.5/5]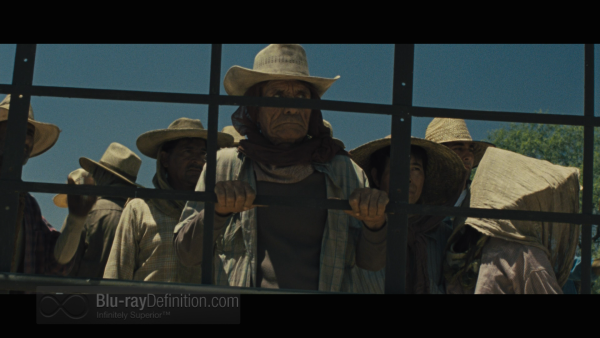 Cesar Chávez is the powerful account of how one man, driven by an idea, changed the course of history for an historically downtrodden and exploited group of manual laborers, further disadvantaged by their ethnicity. A tribute to the strength of the human spirit, Cesar Chávez has a strong cast but suffers a bit from a dilatory directorial pace and would have benefited from tighter editing. That aside, this is a film not only well worth watching but one that delivers an important social message.
Additional Screen Captures
[amazon-product]B00JPFTPZC[/amazon-product]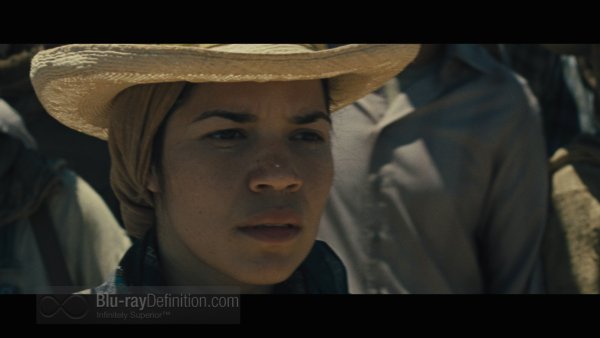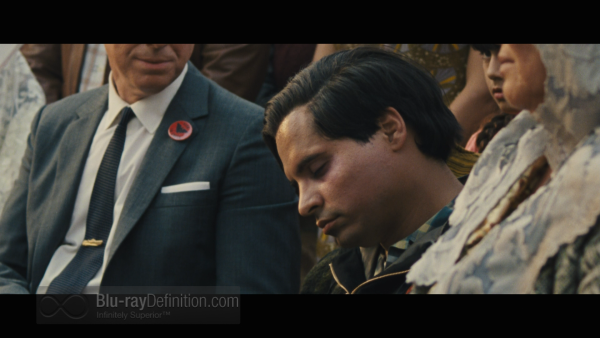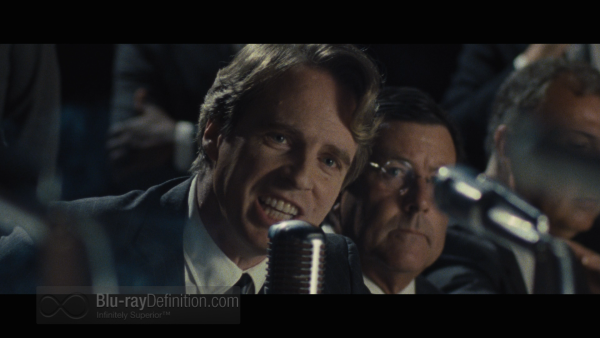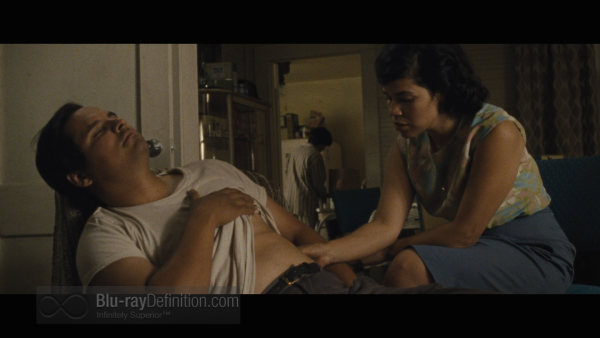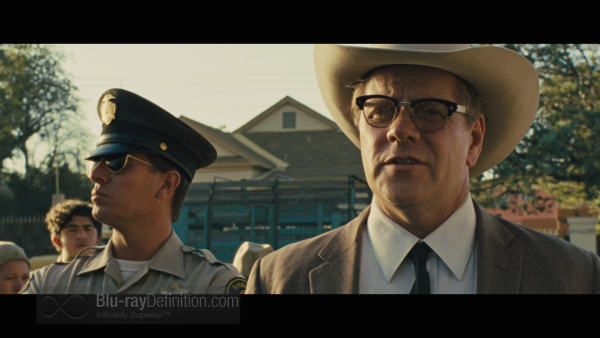 [amazon-product]B00JPFTPZC[/amazon-product]