– –

The Film(s)

[Rating:3.5/5]
Australia's tourist industry got a tremendous boost from the Crocodile Dundee series that kicked off with a search for adventure in the Down Under. Of course, having an iconic hero who inspired a slew of Aussie action films did not hurt the cause of what eventually became a Crocodile Dundee trilogy.  Paramount brings us the Blu-ray premiere double feature of the first two films in this series.
Crocodile Dundee (1986)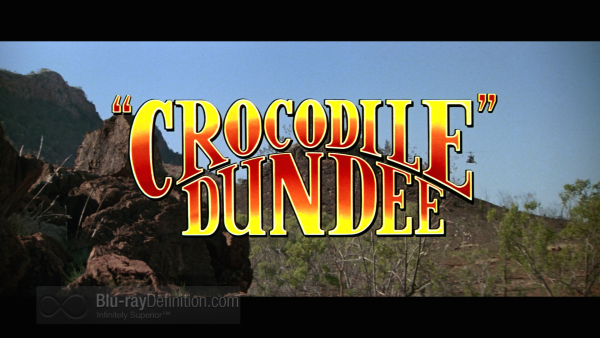 Newsday reporter Sue Charlton (Linda Kozlowski) goes to the Outback in pursuit of a feature story about living legend Michael "Mick" J. "Crocodile" Dundee (Paul Hogan). Escorted by Crocodile's sidekick Walter Reilly (John Meillon), she meets the Croc up close and personal at the Walkabout Bar.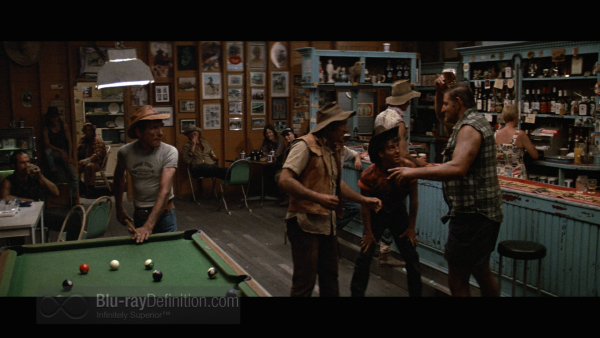 Sue becomes more intimately acquainted with her subject who continues to surprise her with his many talents like hypnotizing a water buffalo. Walter drops the pair off in the bush and we begin to see the transformation of city girl Charlton as she falls under outdoorsman Mick's spell.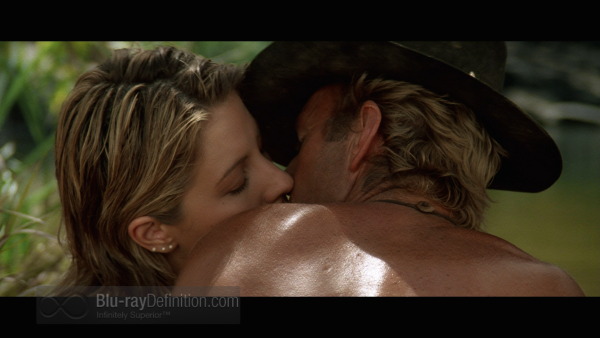 Much of this film's magic resides in its extensive use of Australia's natural scenery including a plethora of wild life such as the crocodile that attacks Sue, only to be done in by the Croc Man.  As their relationship matures, Sue invites Mick to the Big Apple, a move that leads to a number of humorous situations, as he becomes acquainted with various appurtenances of civilization like the bidet in his suite at the Plaza Hotel.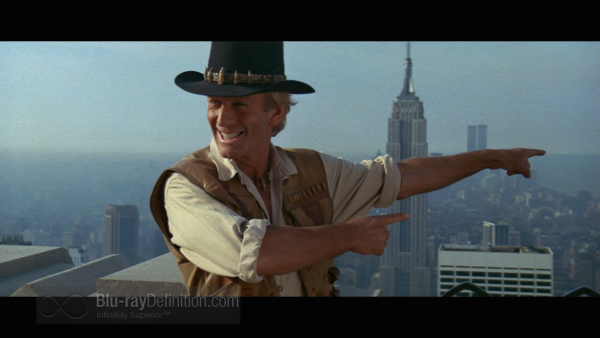 There is a personal story  between Sue and Newsday editor Richard Mason (Mark Blum) that creates an awkward moment when Richard proposes to Sue at Crocodile's big reception.  Of course, the ending is right out of the pages of the Hollywood romance tabloids.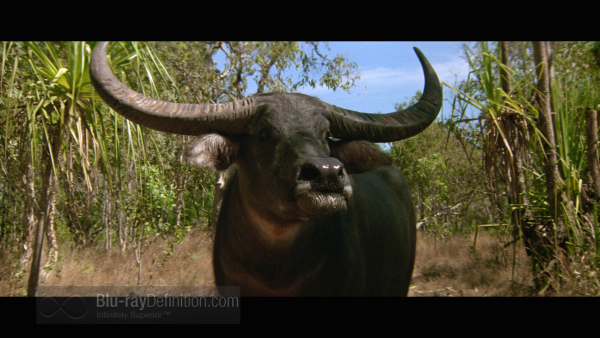 A breakthrough film for Paul Hogan, Crocodile Dundee was a refreshing change from the many formulaic '80s movies that we usually got week after week.
Crocodile Dundee II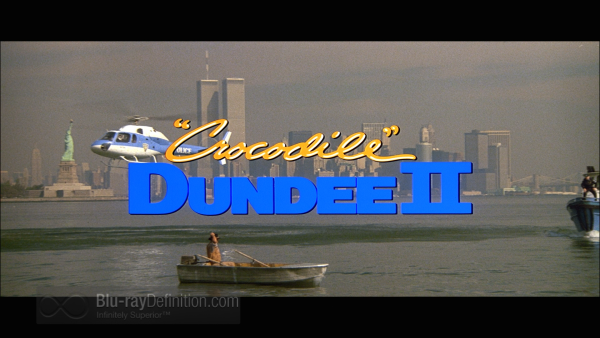 Sue and Mick are now living together in New York. However, a restless Mick approaches buddy Leroy Brown (Charles Dutton) who offers employment as a delivery boy. A new angle is tossed in when Sue's ex-husband, Bob Tanner (Dennis Boutsikaris), on location in Colombia, is captured by drogistas, Miguel (Juan Fernandez) and Luis Rico (Hechter Ubarry), but not before Bob sends Sue some incriminating photos of the drug lord himself.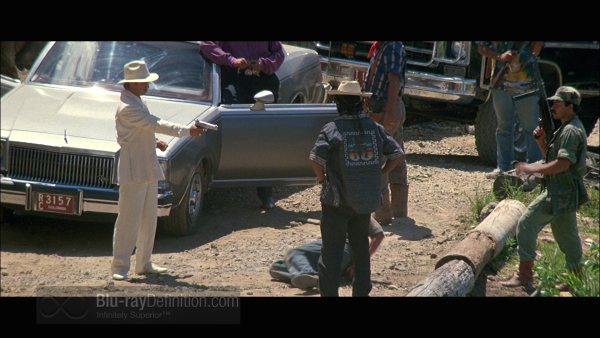 Crocodile Dundee II has a much more complicated storyline than the first film with Sue eventually being kidnapped by the drug dealers and Crocodile becoming her only hope for survival. Of course, the DEA gets in on the act with inept agents Brannigan (Kenneth Welsh) and Toilet (Stephen Root) also looking for the baddies.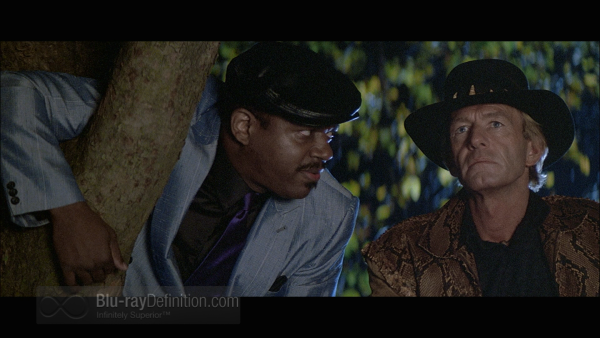 In a classic case of West meets West,  Dundee gets in over his head, yet with his native ingenuity, he somehow manages to make things work out, like getting a street gang to distract Rico's guards while Mick goes to get his girl. Mick and Sue beat it back to the Outback with Rico and his guys in hot pursuit. However, the final half-hour leads up to a most predictable ending (after all you shouldn't go after an Aussie on his home turf). This film eventually turns into a leaden-paced series of misadventures visited upon the drug dealers. As a sequel to a smash hit, Crocodile Dundee II has some high moments but falls well short of the bar set by its predecessor.
Video Quality
[Rating:4/5]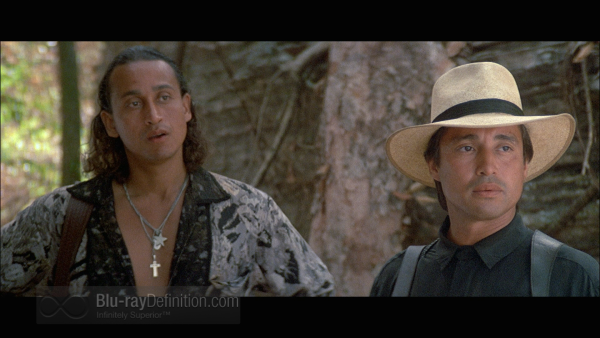 Both films offer top rate images with colors and details that are superb. There is not much difference in picture quality between them (they were shot over a period of two years) and both benefit from the abundant natural scenery.
Audio Quality
[Rating:4/5]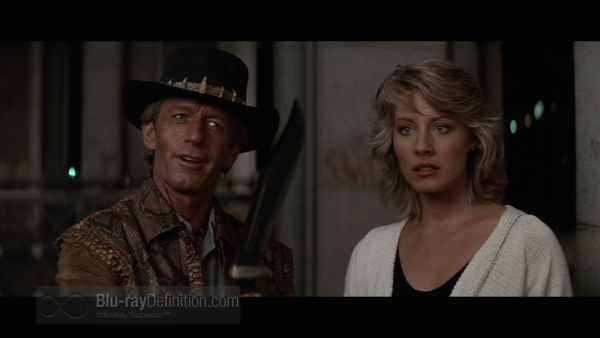 I was surprised how little difference there was between the DTS-HD Master Audio 2.0 and 5.1 soundtracks of the first and second soundtracks, respectively. Both were quite atmospheric with occasional special effects and nifty scores.
Supplemental Materials
[Rating:2.5/5]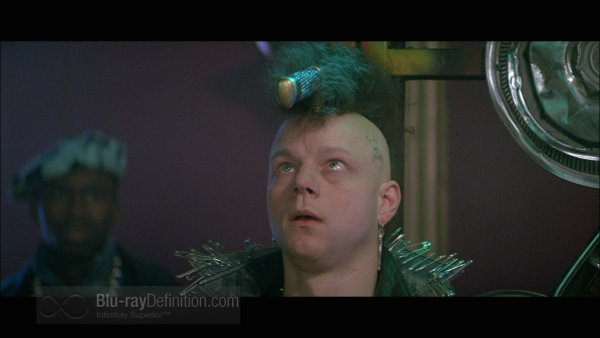 Trailers for each film are included along with a brief "behind the scenes" featurette for Crocodile Dundee II (English Dolby Digital Stereo 48kHz/16-bit). Rather small beer, if you ask me, for a special Blu-ray edition.
The Definitive Word
Overall:
[Rating:3.5/5]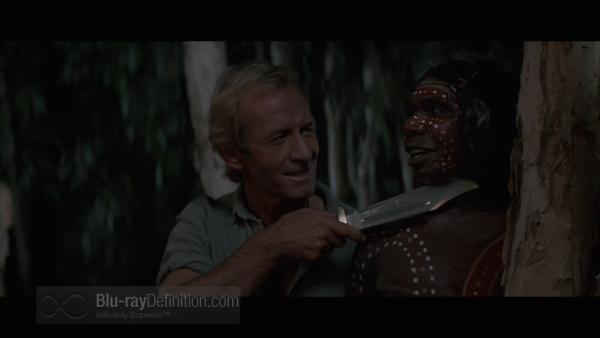 It is often difficult for a sequel to equal the excitement of the original and this is certainly the case here. Crocodile Dundee II would have benefited from tighter editing but in the quarter-century that has passed since the Crocodile Man first came to America, there have been rather few films that have surpassed these two for sheer viewing pleasure, balancing a deft mix of action and comedy. For viewers seeking a more intense (and better acted action series), go for any of the first three Indiana Jones flicks (Indy's femmes fatales act rings around newcomer Kozlowski who often seems rather clueless). The natural wonders of Australia that are portrayed in both films are worth watching  and should interest viewers in actually seeing these scenes in person.
Additional Screen Captures
[amazon-product]B00HW3L2R8[/amazon-product]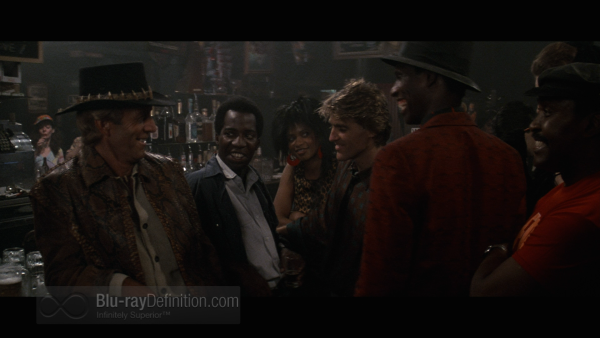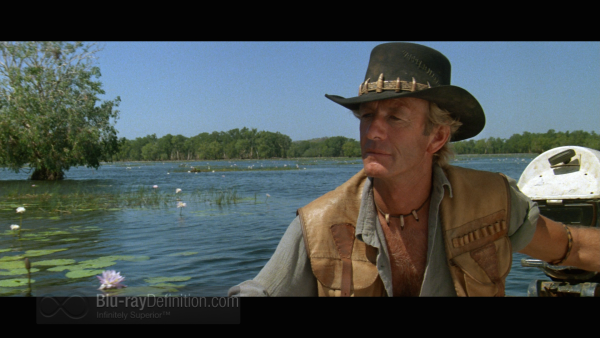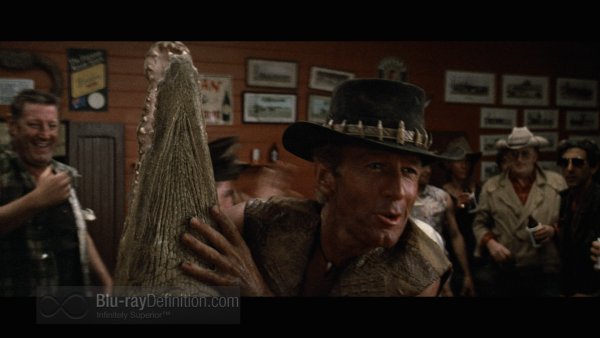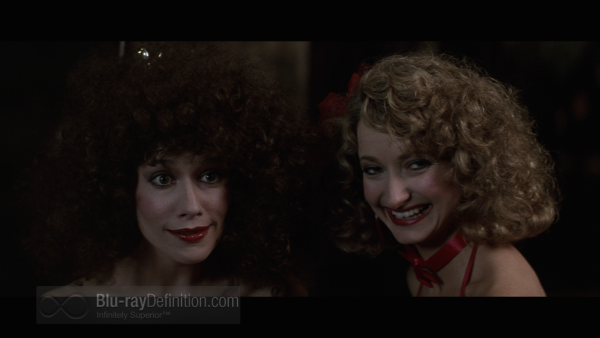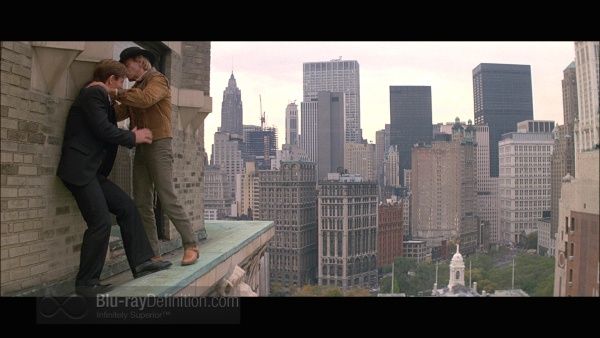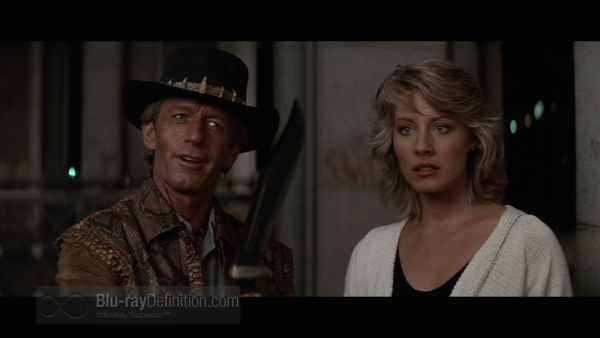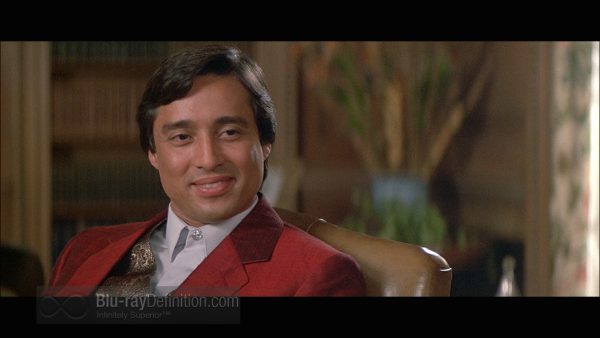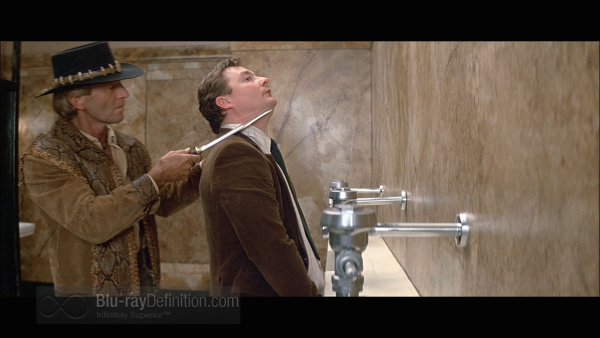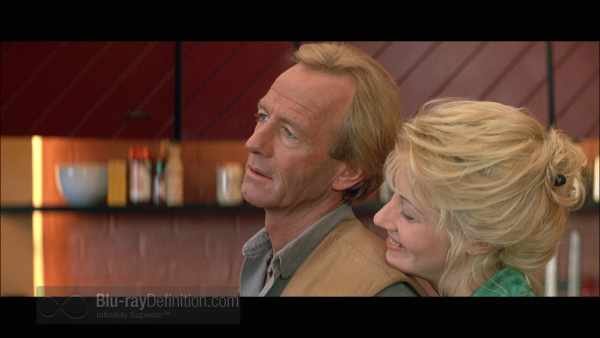 [amazon-product]B00HW3L2R8[/amazon-product]