– –

The Film
[Rating:3.5/5]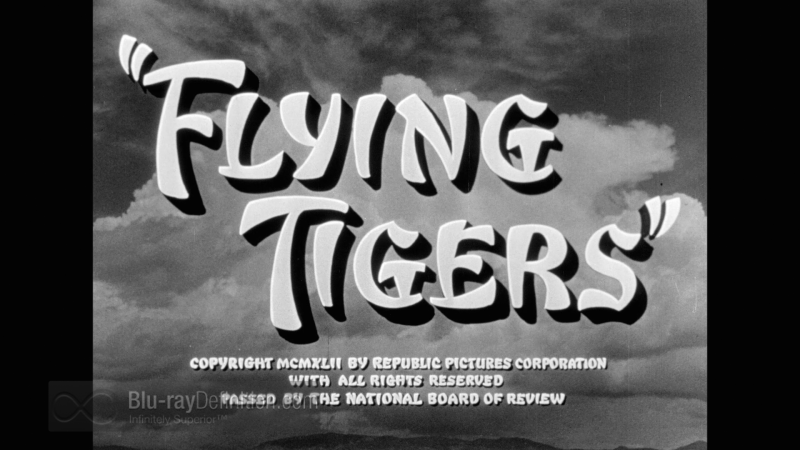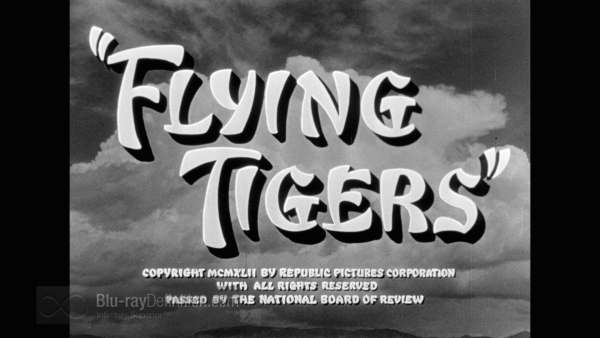 The War in the Pacific was nearly a year old when Flying Tigers hit the silver screen. An unsanctioned civilian air unit that operated during the early years of World War II in the skies above China as the 1st American Volunteer Group of the Chinese Air Force, the original Flying Tigers were led by the legendary Claire Lee Chennault. These pilots were mercenaries who, in their familiar shark-faced fighter aircraft, were given bonuses for all of the enemy planes that they downed.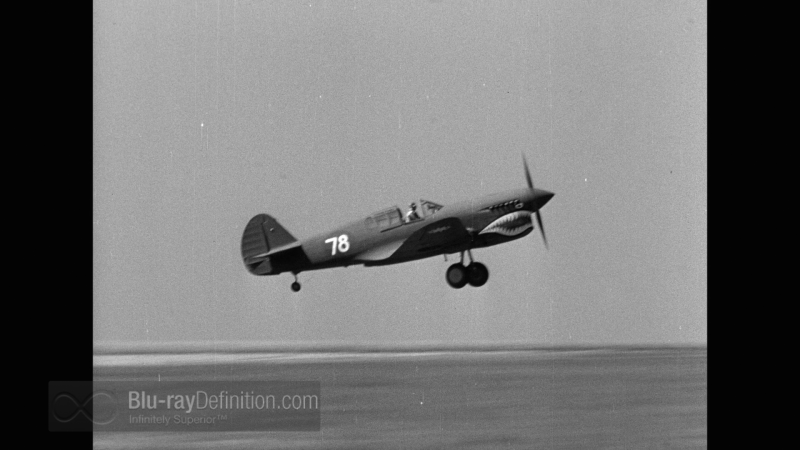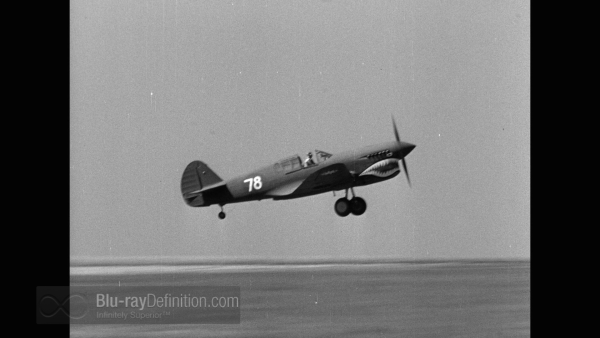 The film opens with a spectacular air engagement led by Commander Jim Gordon (John Wayne) with some amazing shots of one-on-one dogfights. Gordon returns to his base to find that young pilot Dale (Bill Shirley) was fatally wounded. English nurse Brooke Elliott (Anna Lee) and Gordon are an item but their future is as uncertain as the outcome of the ongoing hostilities.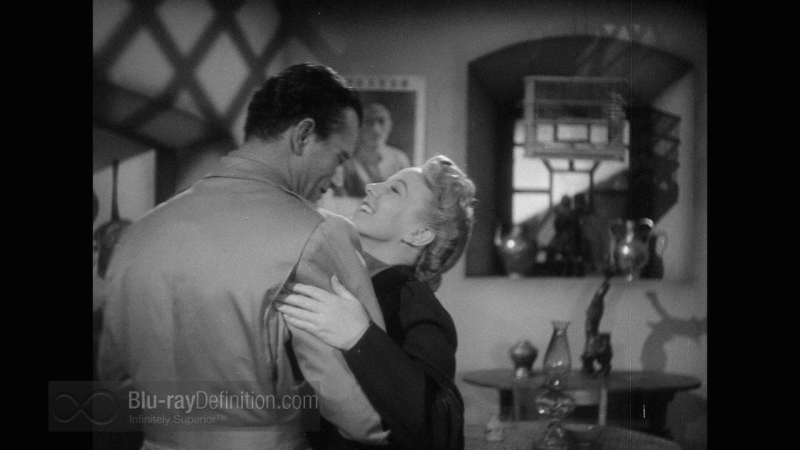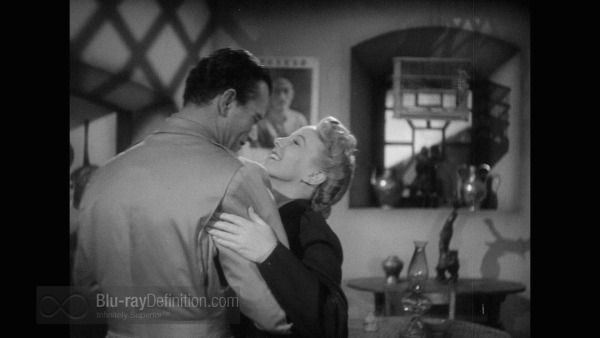 Jim goes to Rangoon to recruit replacements pilots and runs into former pilot Blackie Bales (Edmund MacDonald) and his wife Verna (Mae Clarke). When Gordon refuses to hire Blackie, Verna secretly intercedes on her husband's behalf.  One of Gordon's old acquaintances, pilot Woody Jason (John Carroll) makes a spectacular crash landing of his commercial airplane, and joins the Tigers.  In short order, Jason takes a liking to Brooke, creating immediate friction with Gordon. To make matters worse, Woody hijacks an unarmed plane without a radio and makes yet another  crash landing. After getting a piece of Gordon's mind, Woody promises to mend his ways.
When Blackie gets done in by a Japanese war plane, everyone blames Jason for not covering his back instead of going after another plane to get his bounty. He lies about his role to Gordon and then delivers the bad news to Verna, paints an inflated picture of her late husband's bravery, and then gives her the bonus that he received.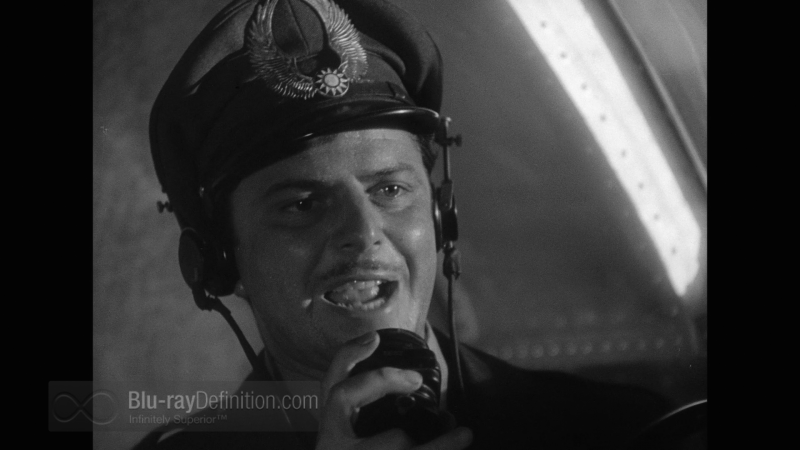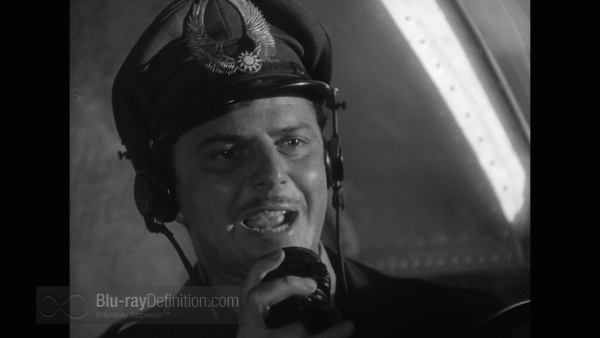 The "reformed" Woody makes another play for nurse Brooke during a Japanese bomb attack on the local hospital but she remains steadfastly committed to Gordon. Word comes that the Flying Tigers must now perform night reconnaissance under less than ideal conditions.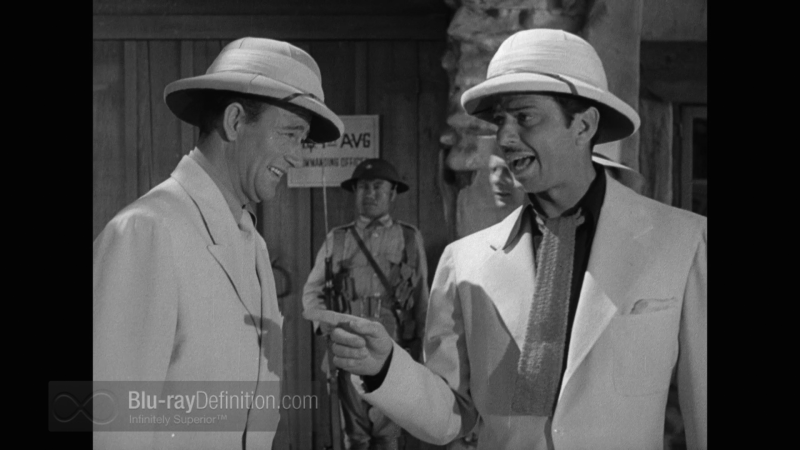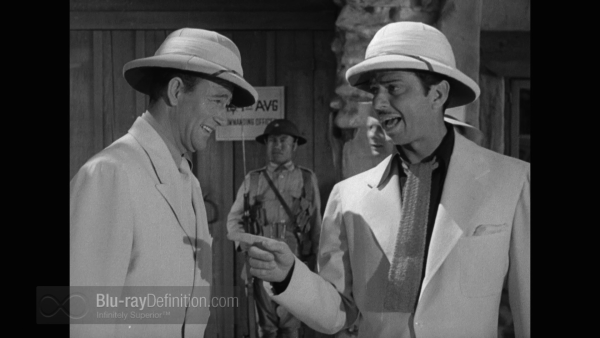 Heroic acts in the air continue as the order of the day as the Flying Tigers encounter a huge squadron of Japanese planes. Finally, everything points to the "big dangerous mission," as the United States is now officially at war with Japan, following the attack on Pearl Harbor.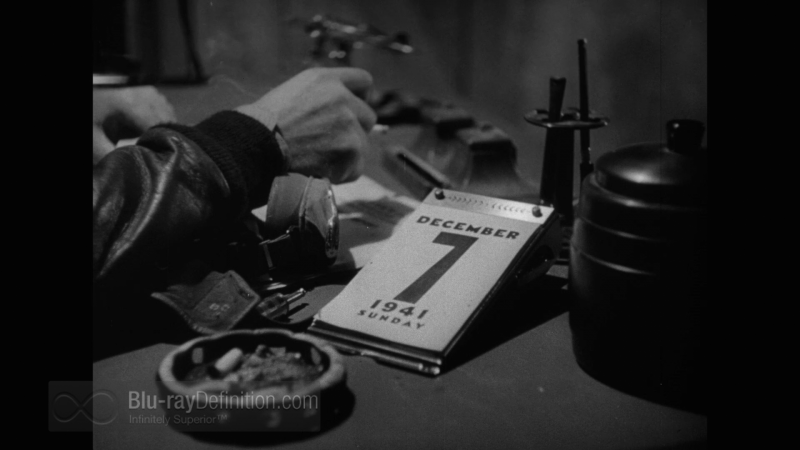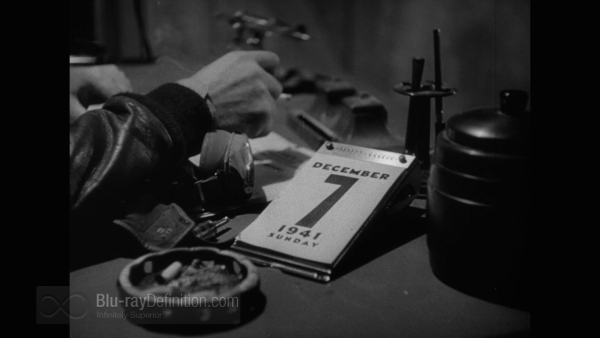 This was the Duke's first foray into war films, a genre that he was to revisit successfully many times in his legendary career.  With a strong supporting cast, particularly John Carroll,  we get a film that provides adventure, romance, and the thrill of flight when nothing was taken for granted.
Video Quality
[Rating:3/5]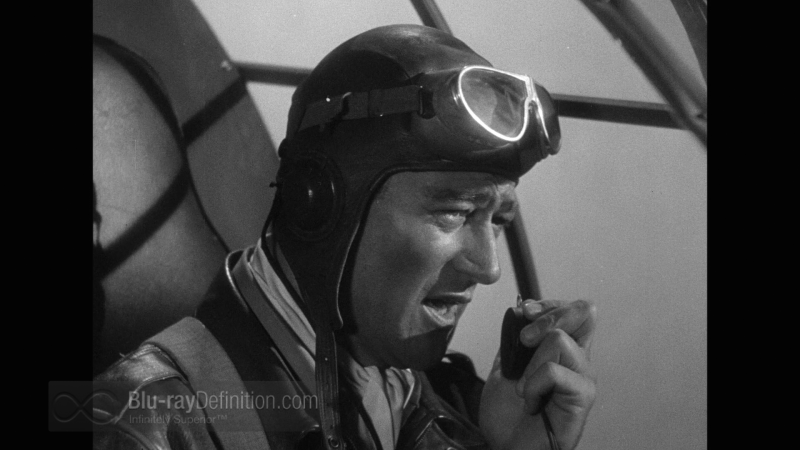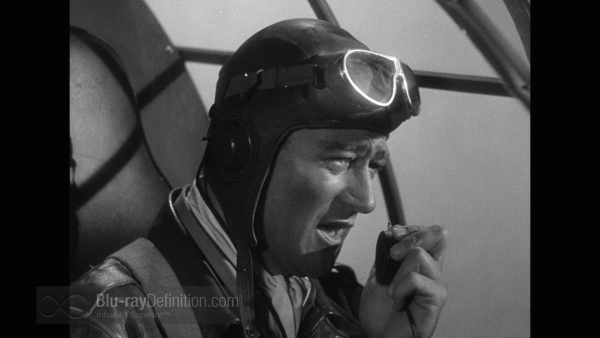 This is a nearly a three-quarter century-old film and the indoor scenes with their frequent close ups look amazingly crisp. There is the inevitable streakiness, grain, and blur but these instances are relatively few and most noticeable in the night sequences.  The air scenes are pretty spectacular to say the least with some great camerawork by Jack Marta's crew.
Audio Quality
[Rating:3/5]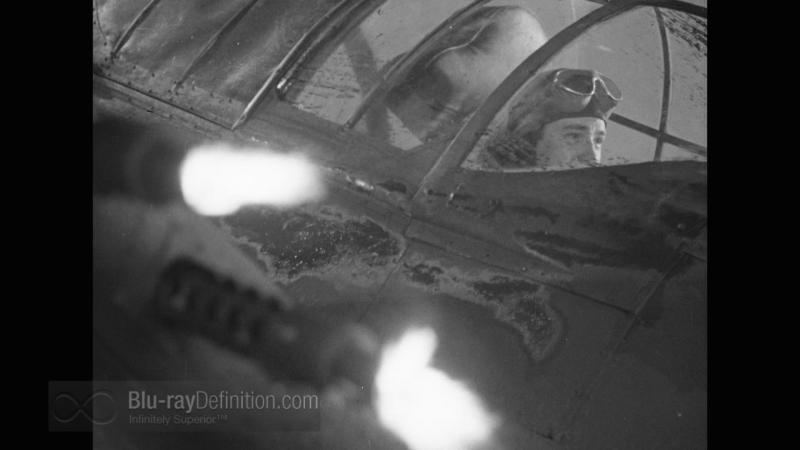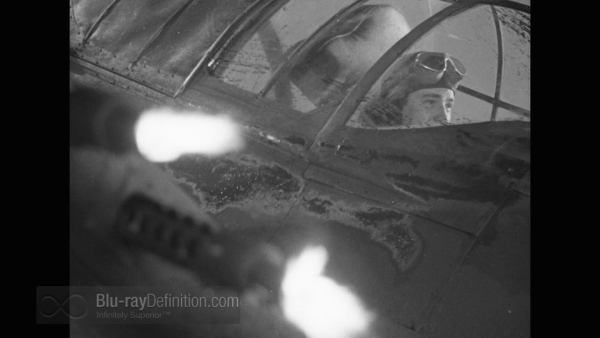 Dialogue is very clear, including the actual radio broadcast of FDR's "a day that will live in infamy" speech following the attack on Pearl Harbor that occurs near the film's conclusion. The DTS-HD Master Audio mono soundtrack has less of a boxy quality than many films of this era that I have seen.
Supplemental Materials
[Rating:0/5]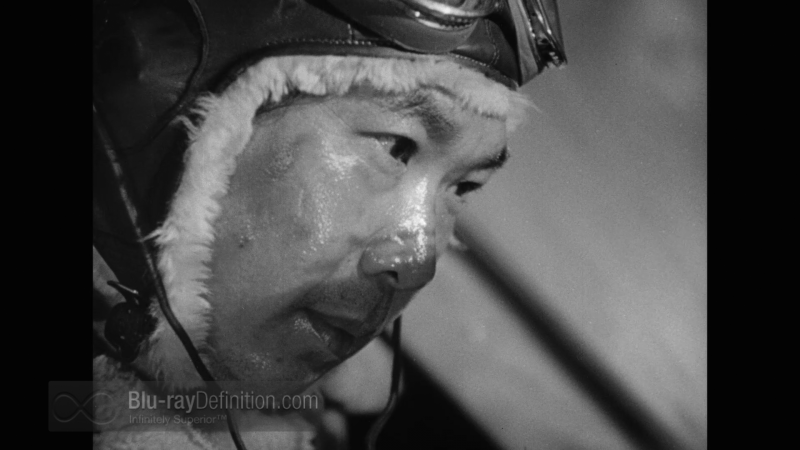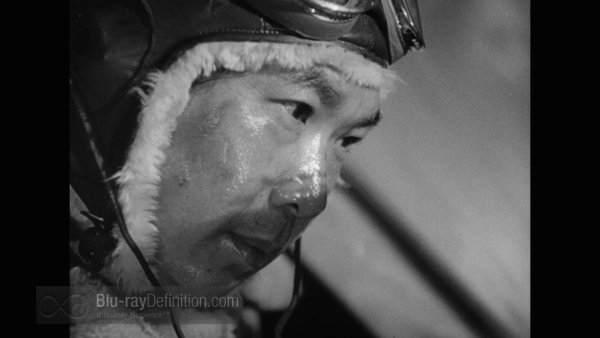 No extras are provided.
The Definitive Word
Overall:
[Rating:3.5/5]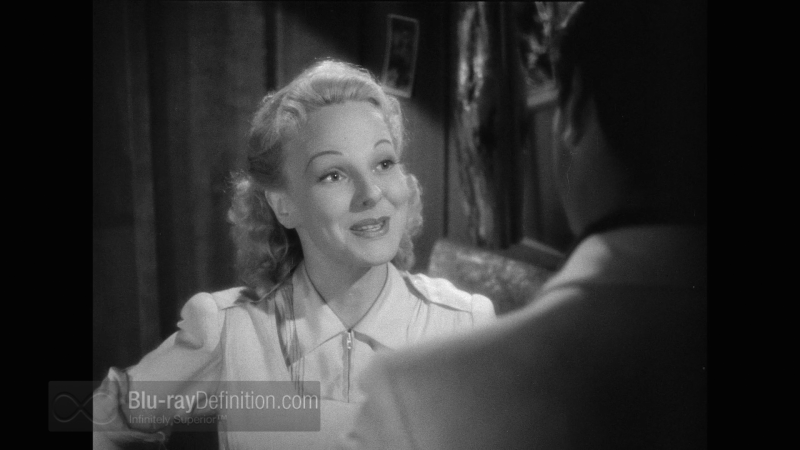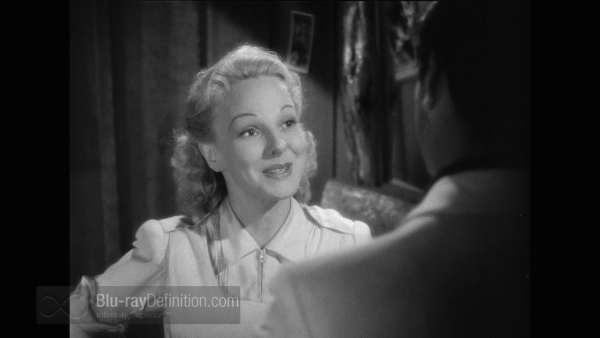 Taking a fresh look at one of John Wayne's earlier film efforts, we get a lasting impression of why he was such a huge Hollywood box office draw. Delivering his lines with a straight face and keeping to the theme of "less is more" leave little doubt about what makes for a great film hero. With exciting aerial shots and an engaging (if predictable) storyline, Flying Tigers maintains the high wire drama that encompassed the early days of World War II.
 Additional Screen Captures
[amazon-product]B00IQAUO4S[/amazon-product]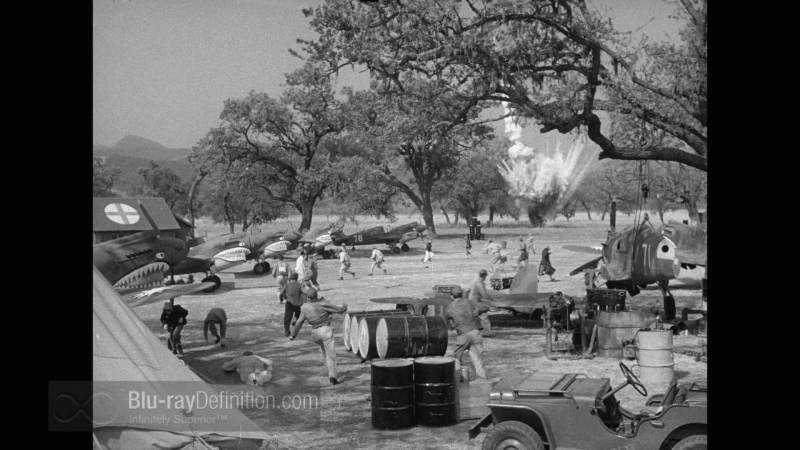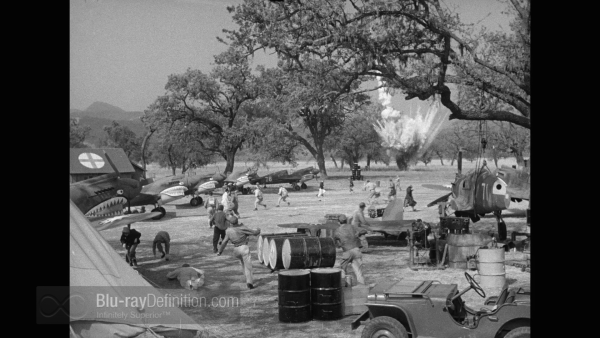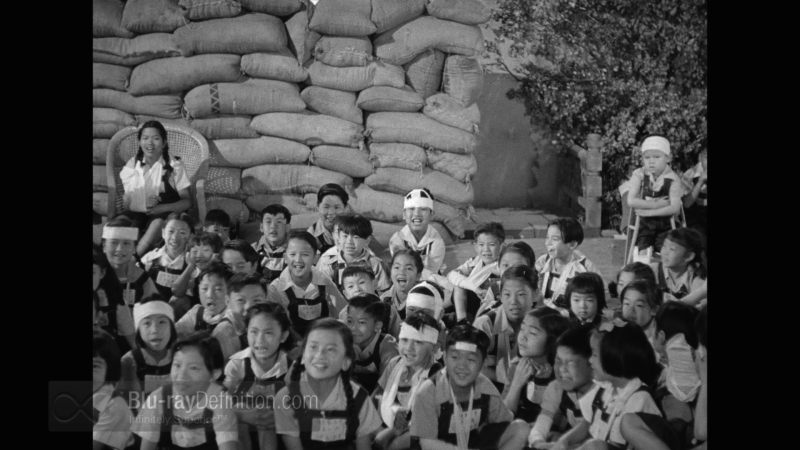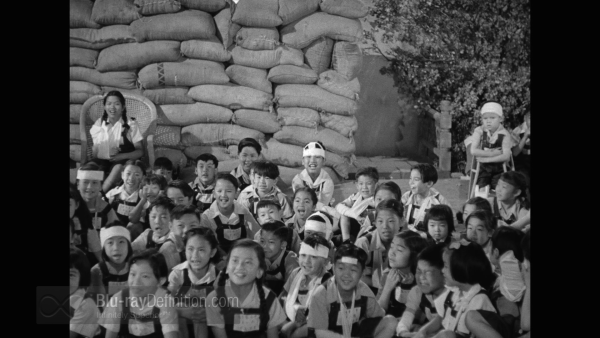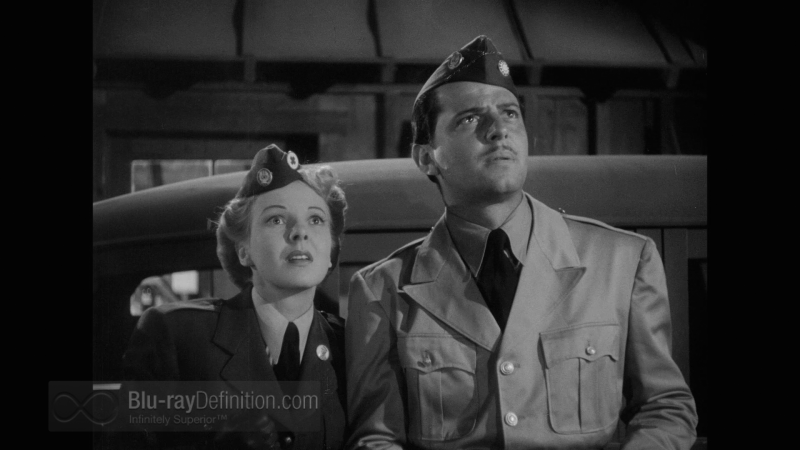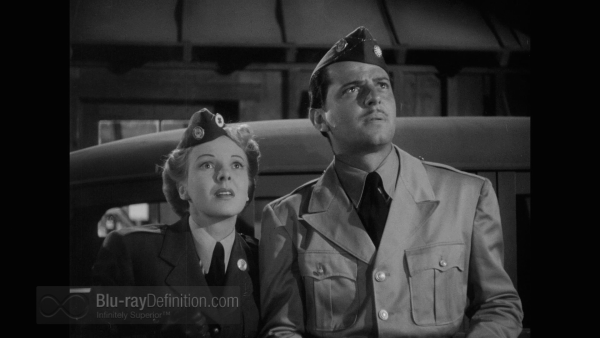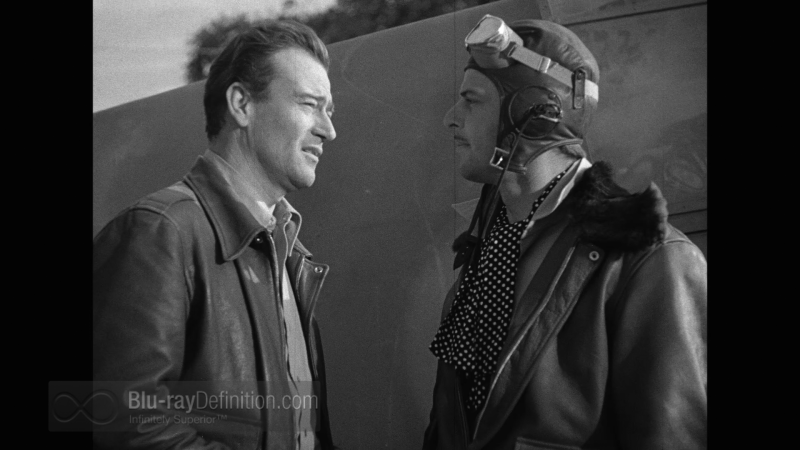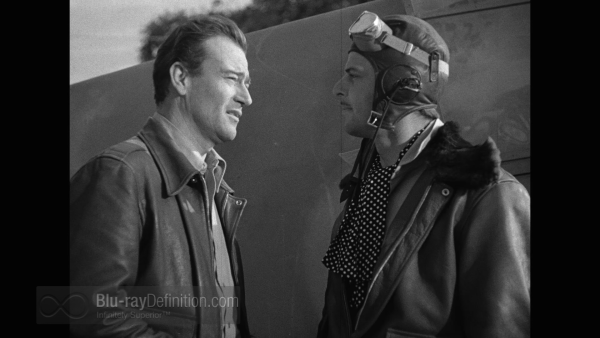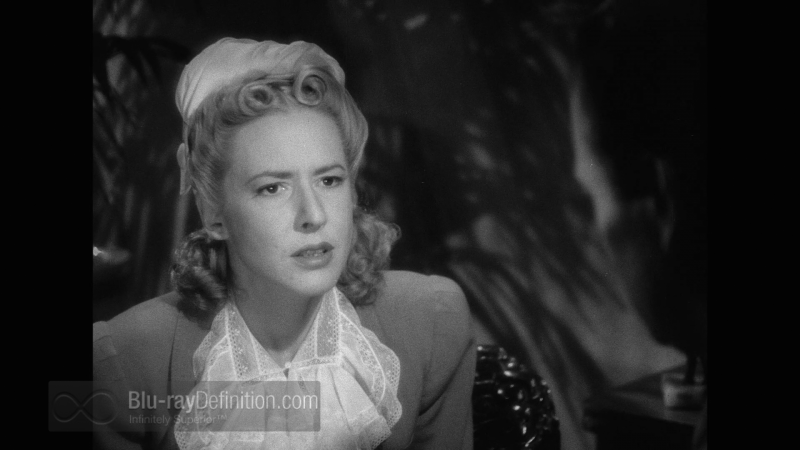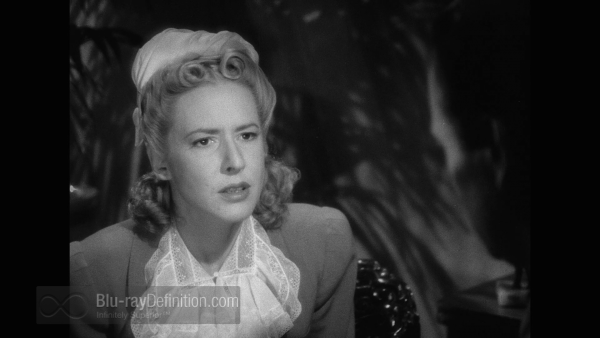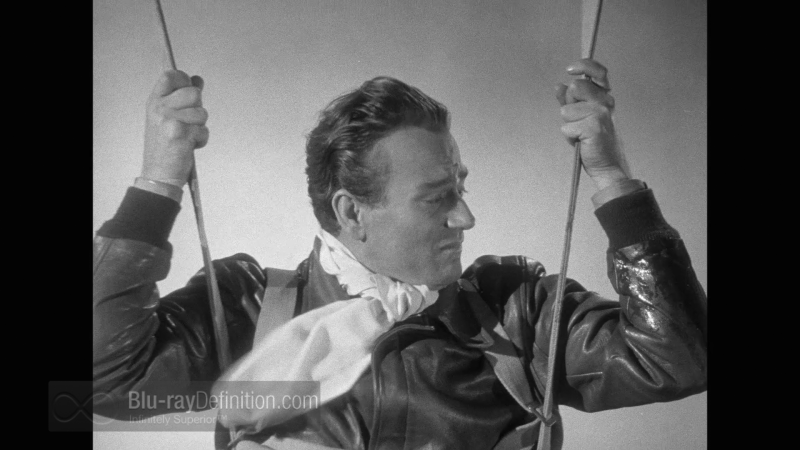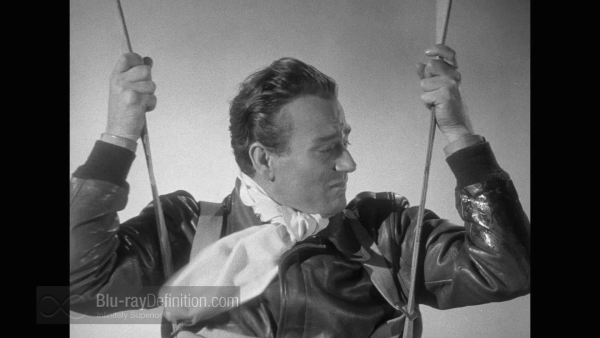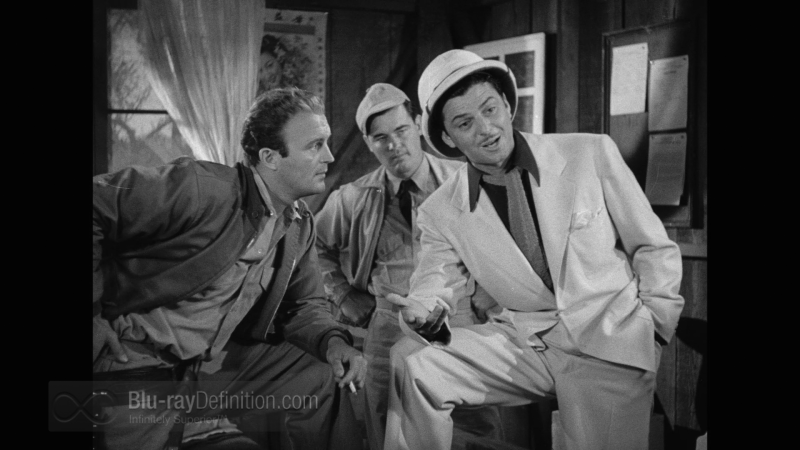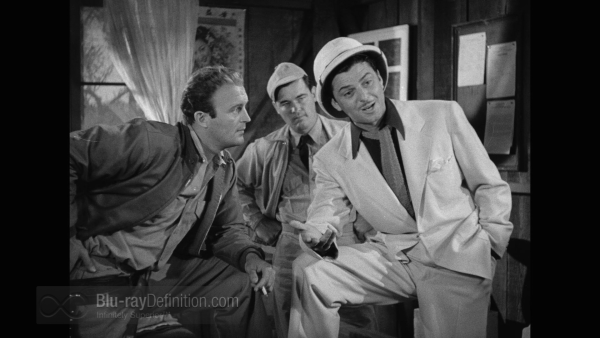 [amazon-product]B00IQAUO4S[/amazon-product]