– –

The Film
[Rating:3.5/5]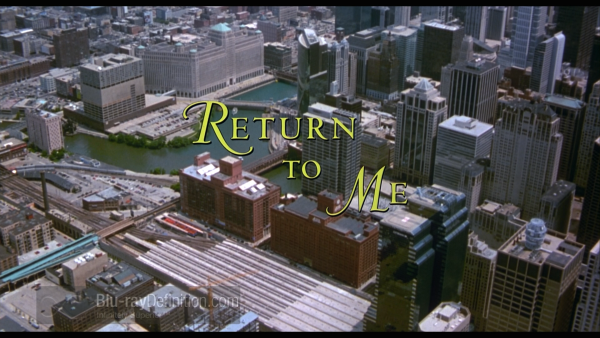 Director/writer/Bonnie Hunt's take on love and the hereafter, Return to Me, is set in my hometown, Chicago. Busy architect Bob Rueland (David Duchovny) and his zoologist wife Elizabeth (Joely Richardson) are attending a benefit for Lincoln Park Zoo's gorilla habitat but on their way home, they are involved in a serious car crash.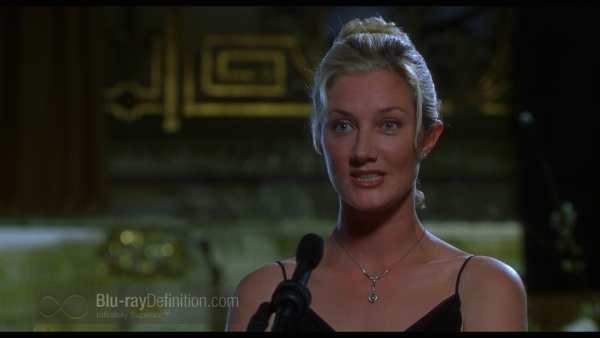 The scene shifts to a hospital room where Grace Briggs (Minnie Driver) is in the throes of end-stage heart disease with a heart transplant as her only hope of survival. Marty O'Reilly (Carroll O'Connor) and brother-in-law Angelo Pardipillo (Robert Loggia) run an Irish-Italian restaurant and in the midst of the dinner service Marty gets the call that granddaughter Grace is about to receive her life-saving transplant. The hitch, as we later discover, is that the new heart has come from Elizabeth who did not survive her injuries. Grace's friend, nurse Megan Dayton (Bonnie Hunt) who is married to crusty fireman Joe Dayton (James Belushi), agrees to keep Grace's family in the loop while her surgery is in progress.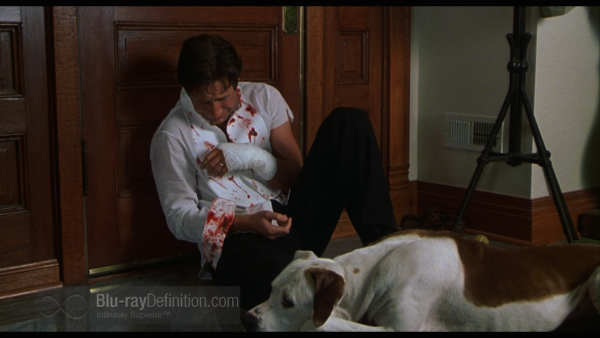 Later we see Grace, an artist, riding her bike to her next check up. Grace is conflicted about having received someone else's heart and struggles to mail an anonymous thank you note to the organ donor liaison program. Charlie (David Alan Grier) tries to get Bob to start dating but without success and Bob's apartment like his messy life is littered with trash, old food cartons and bottles.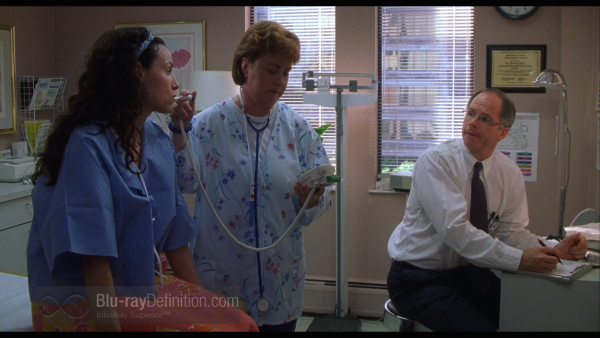 At O'Reilly's restaurant, Marty gives Grace a ticket to Italy so that she can paint some of the most famous sites in the world. As Grace tries to dodge a disastrous blind date, Bob is also contending with Charlie's arranged date for him, Marsha (Holly Wortell) who is a loud, obnoxious attorney. In the restaurant, Bob and Grace have their first meet-cute moment, each being unaware of their connection. The following day, Bob returns to the restaurant to get his cell phone that he had forgotten on the previous night. Once again Grace and Bob get thrown together and this time, things begin to click for this couple.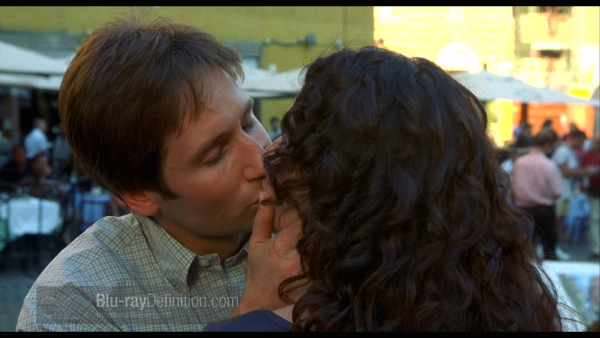 In the best rom-com tradition, starting with Grace and Bob's first date, you can see where this one is headed. Okay, there are some rough spots here and there but fans of this film genre will definitely go home happy. The supporting cast that includes Marty and Angelo's cronies, Emmett (Eddie Jones), Wally (William Bronder) and Sophie (Marianne Muellerheile) does not have a single weak link. Bonnie Hunt's direction has perfect timing and her script avoids being overly sentimental.

Video Quality
[Rating:4/5]
As a recent (2000) film, the color palette is absolutely beautiful and most of the images are crisp and clean. Veteran film director Laszlo Kovacs gets the essence of the characters just right and his camera crew does a splendid job with the location shots in Chicago and Italy.

Audio Quality
[Rating:4/5]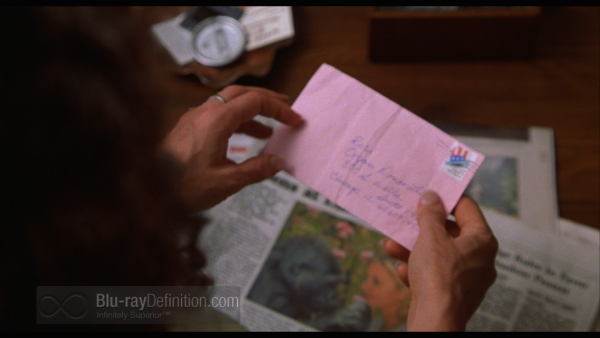 The surround soundtrack is big-boned with good coverage of the often-loud dialogue and excellent reproduction of Emmy-winning composer Nicholas Pike's emotion-laden score, a real surprise as he is best known for his music for thrillers and horror films.

Supplemental Materials
[Rating:2/5]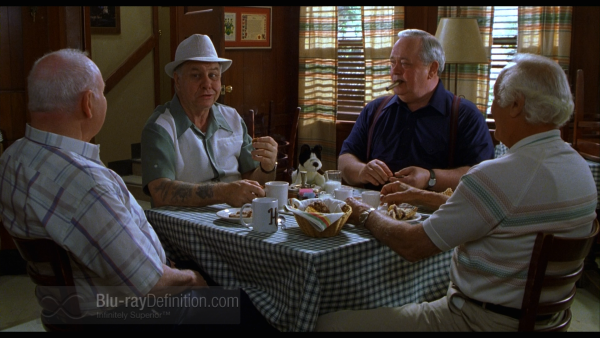 A few brief extras are included:
What If I Loved You (music video): (2:25) (English Dolby Digital Stereo 48k/16b): a brief mixing of the Joey Gian's cover of this soundtrack song, intermixed with clips from the film.
Deleted scene (3:38) (English Dolby Digital Stereo 48k/16b): a rendition of "Danny Boy" by the poker playing quartet that this film just did not need.
Theatrical trailer
Audio commentary by writer/director Bonnie Hunt and writer Don Lake (who has a cameo role as Grace's first blind date after her heart transplant).

The Definitive Word
Overall:
[Rating:4/5]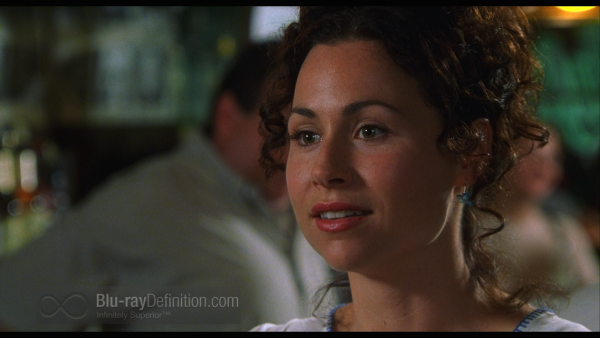 As romantic comedy-dramas go, this one is top-notch in all respects. Supported by terrific production values, a stand out cast and direction, Return to Me proves to be a film that will occasionally moisten your eyes and warm your heart. Sadly, it was Carroll O'Connor's final picture and his performance reminds us of how much he is missed. Strongly recommended.
 Additional Screen Captures
[amazon-product]B00QK4ARKI[/amazon-product]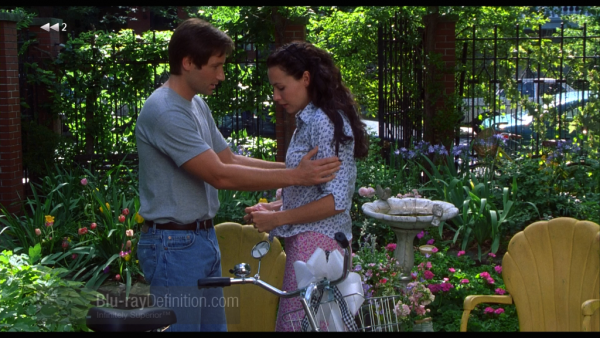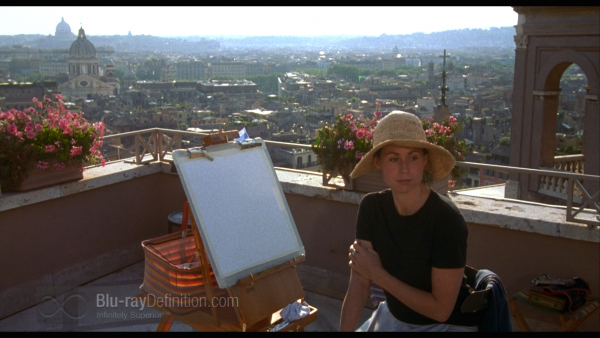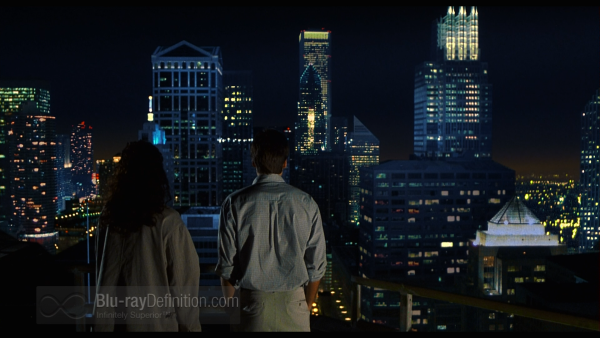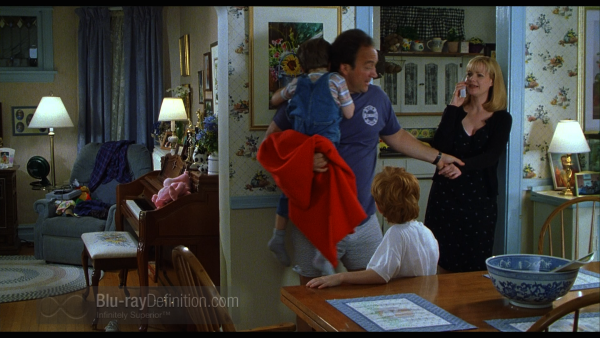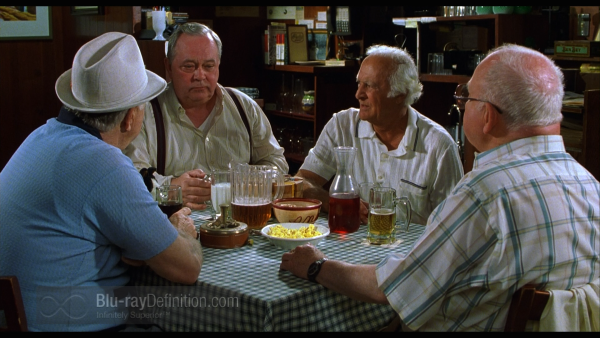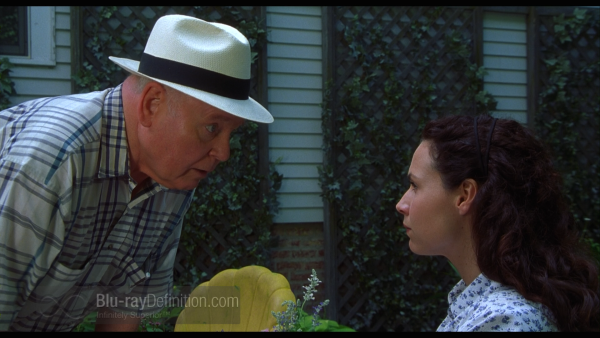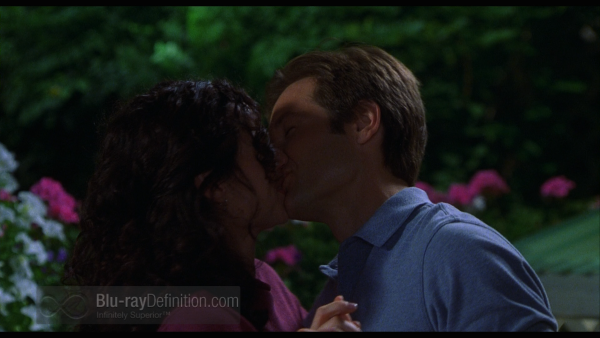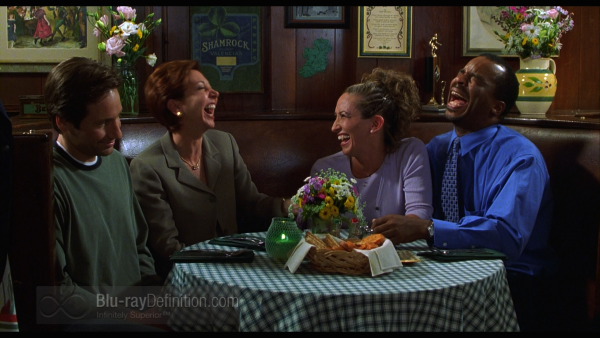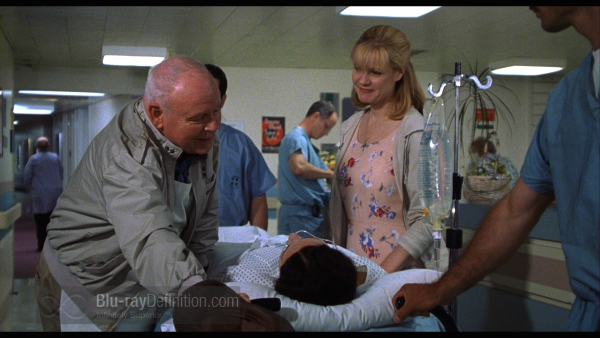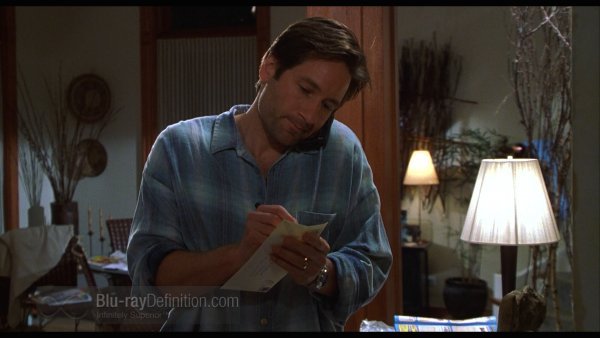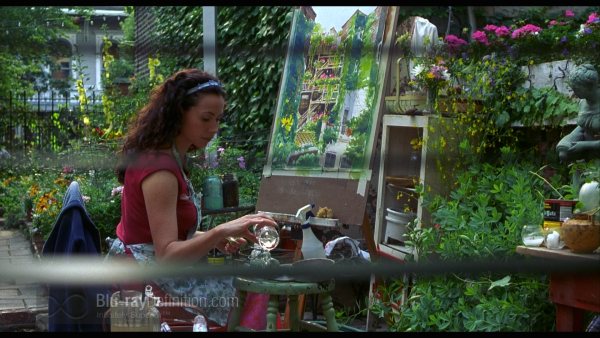 [amazon-product]B00QK4ARKI[/amazon-product]