– –

The Series
[Rating:3.5/5]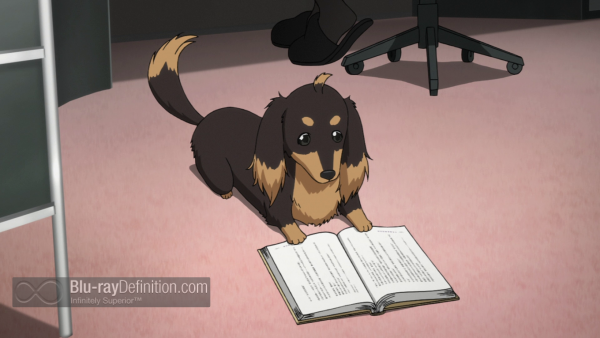 Every so often an anime release comes along that draws just a little bit outside the lines and shakes them up in a way that makes them just a little bit unrecognizable. Dog & Scissors (犬とハサミは使いよう), based on a Japanese light novel series written by Sarai Shunsuke and illustrated by Nabeshima Tetsuhiro, is one such series. Although much of the conventional markers of anime are here, such as comedy, some ecchi, S&M, high school kids, action sequences, and romance, it is the main storyline that is the odd thing about Dog & Scissors.
The story revolves around the high school boy Harumi Kazuhito who is just a normal kid in every way, except for his obsession with reading books. When Kazuhito's parents move out of Tokyo, they agree that he can stay behind on his own so he can stay with his large book collection and near the bookstores that supply his habit. One day in while in a cafe, Kazuhito tries to protect a strange girl from an armed robber and dies in the process. While dying, he wishes so hard that he won't die before reading the last book in the Seven Deadly Sins series from his favorite writer Akiyama Shinobu, that he gets a second chance at life. He's brought back as a dachshund and rescued from a pet store by the very girl he tried to save, Natsuno Kirihime. He soon realizes that she can hear his thougts, but she is a sadist who loves to torture him with a pair of finely sharpened scissors she keeps strapped to her thigh. In addition to that, and in an ironic twist, she also happens to be his favorite author. She writes under the pseudonym Akiyama Shinobu, but she has been unable to finish the last book in her Seven Deadly Sins series ever since the incident at the cafe that left Kazuhito dead.
Dog & Scissors is quick-paced, funny, sexy (but not in a weird way) and filled with a steady flow of quirky yet likable characters. While some of the gags are overused (they constantly return to Kirihime's editor who is a masochist and loves it when she is abused by Kirihime in any way), there's no denying the appeal of the oddball world that the series resides in. A scissor-wielding, sadistic author and a sister (Kazuhito's) with a chainsaw who makes candy-colored curry are just a couple of the kooky people that keep this series lively and worth watching.
Video Quality
[Rating:4.5/5]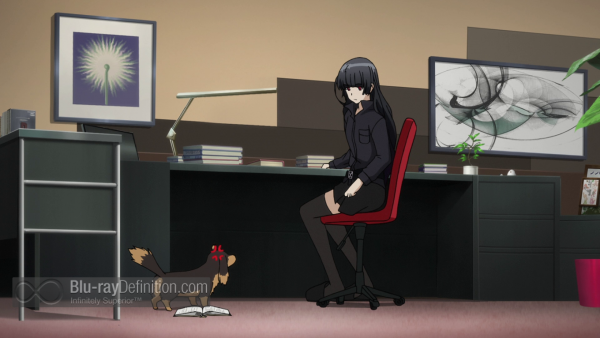 Dog & Scissors is one of the stronger transfers I have seen from Sentai Filmworks recently. There is very slight color banding, no aliasing can be spotted, the colors look bright and naturally saturated, and contrast is strong. The series is encoded on Blu-ray in AVC at 1080p.
Audio Quality
[Rating:4/5]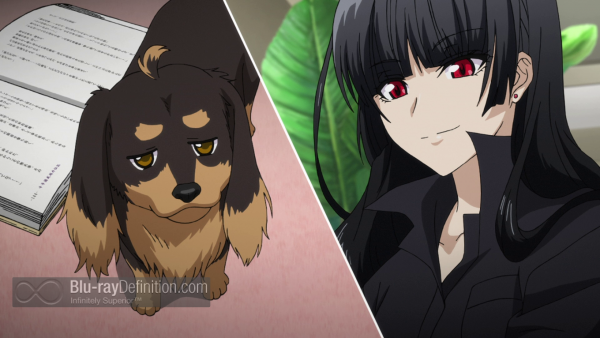 The original Japanese-language track is provided as well as a "new" English dub, both in DTS-HD Master Audio 2.0 stereo (48kHz/24-bit). The mixes sound identical, with clean and full dialogue, a good bit of dynamics, and stereo separation. That said, the Japanese voice cast with Inoue Marina and Sakurai Takahiro definitely get the nod here for being more charismatic and believable, and funny in their portrayals.
Supplemental Materials
[Rating:0.5/5]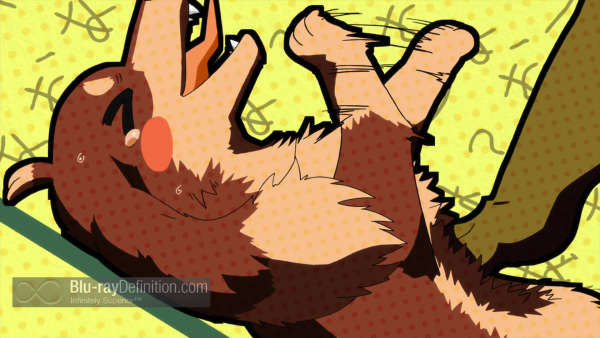 This is a barebones release with just the usual clean animations and additional Sentai Filmworks trailers.
Clean Opening Animations
Clean Closing Animations
Sentai Filmworks Trailers
The Definitive Word
Overall:
[Rating:3.5/5]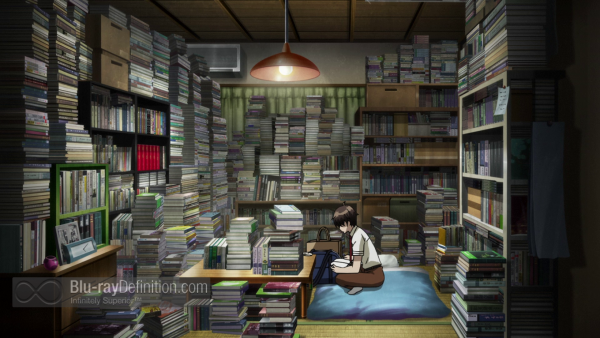 While the show runners play just enough with the idea of a good looking girl and a dog in a relationship, they know well enough what lines not to cross and keep this funny, cheeky, strange, and in a strange universe all its own. While there are some hiccups in Dog & Scissors, it's a refreshing diversion from some f the usual, well worn territory.
Additional Screen Captures
[amazon-product]B00NW6KOPK[/amazon-product]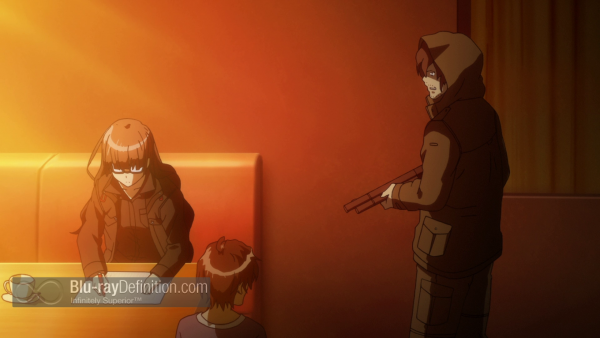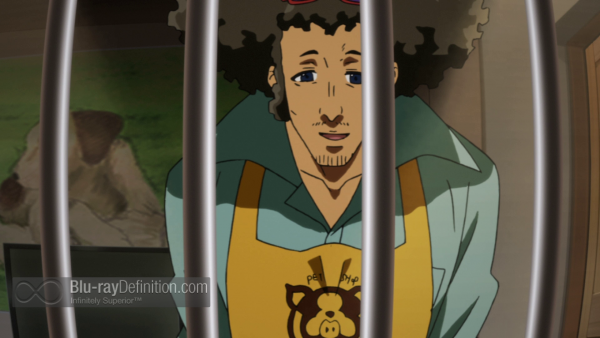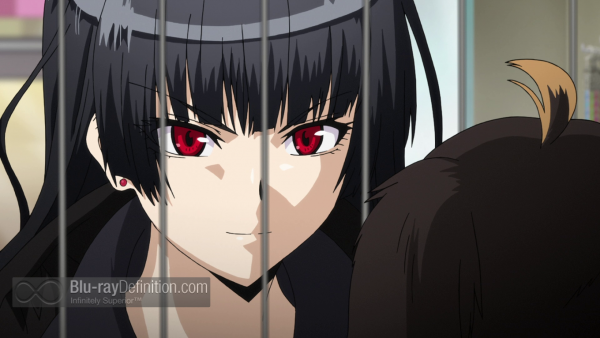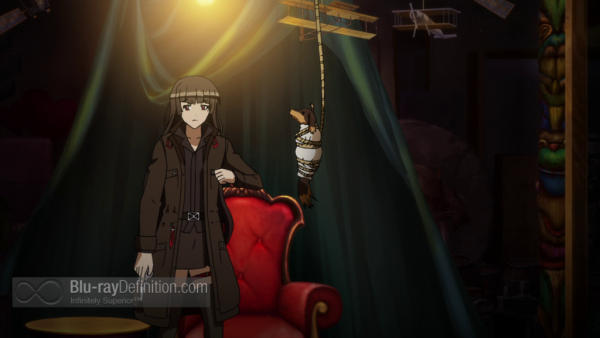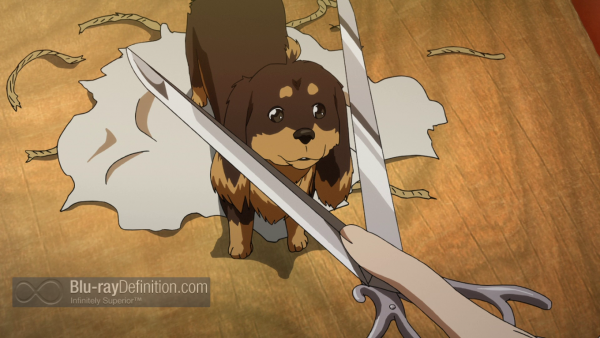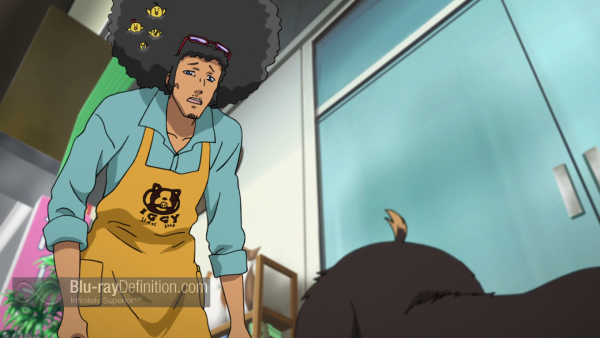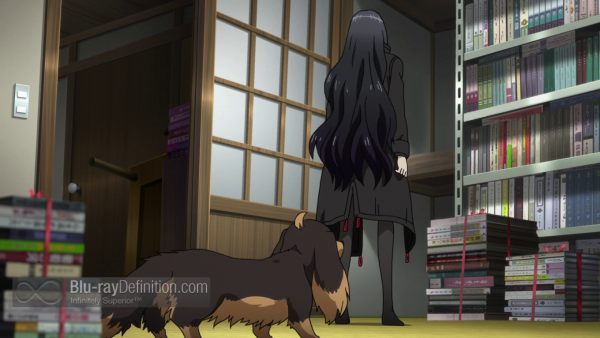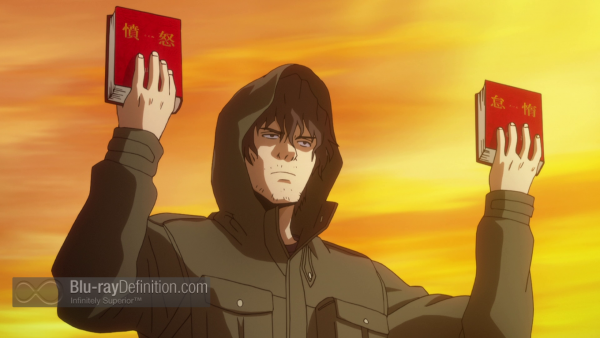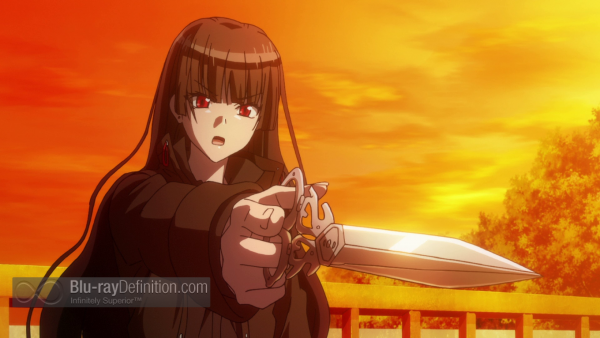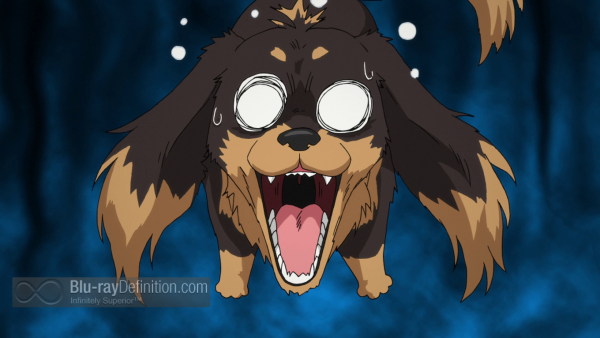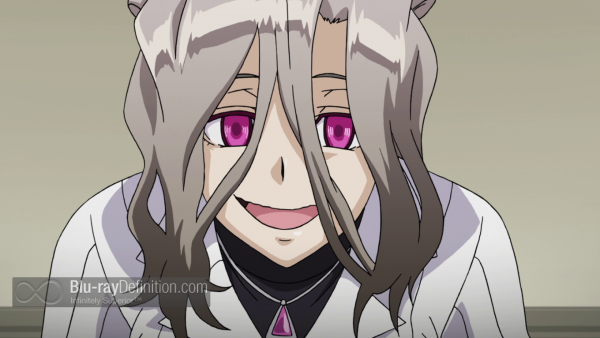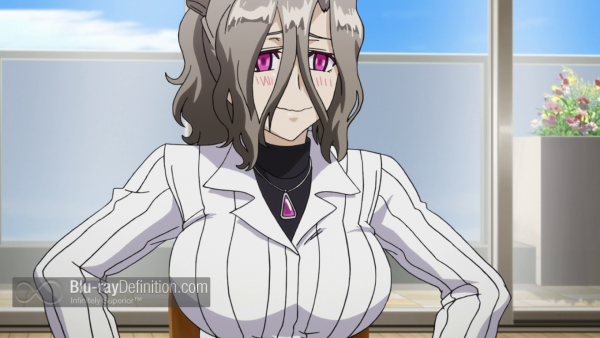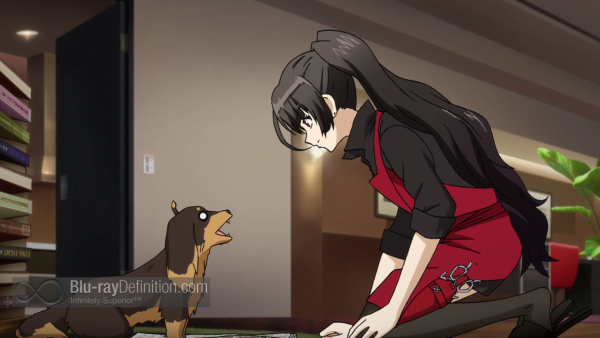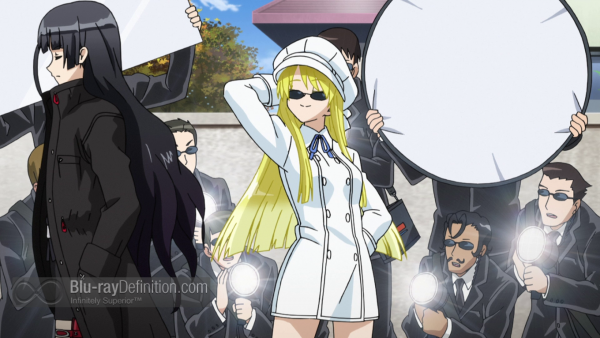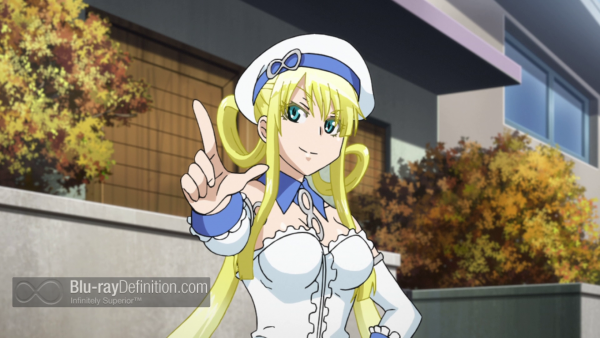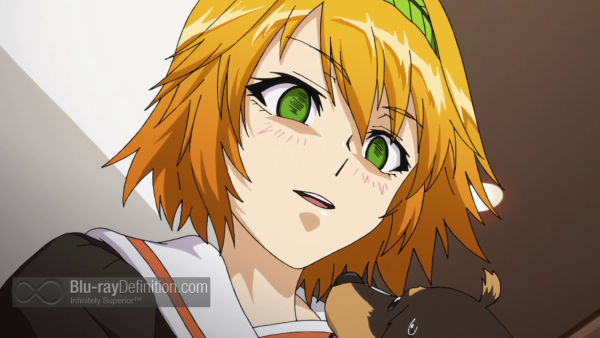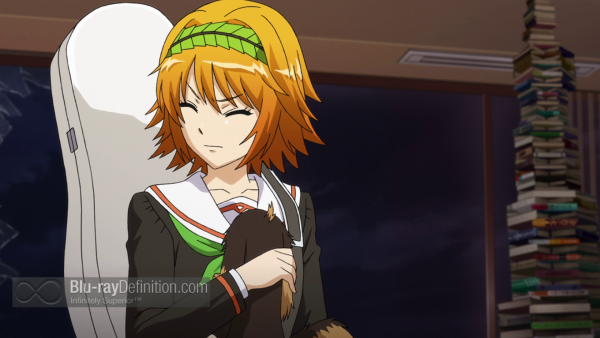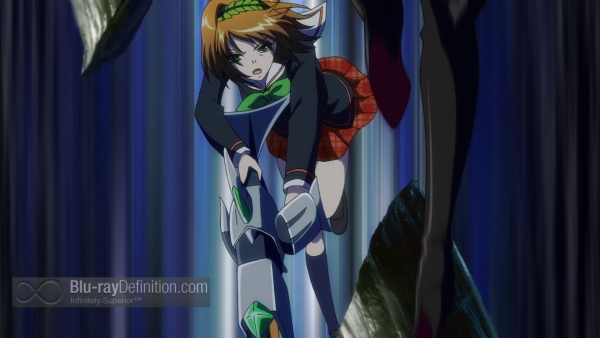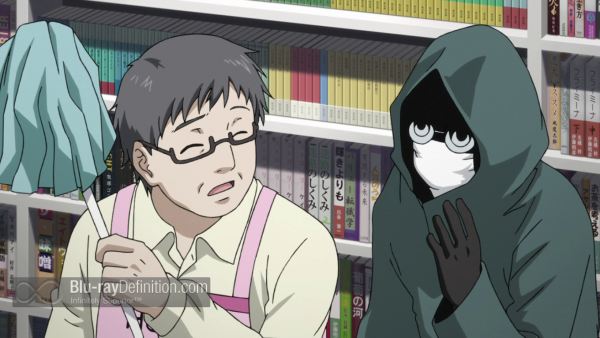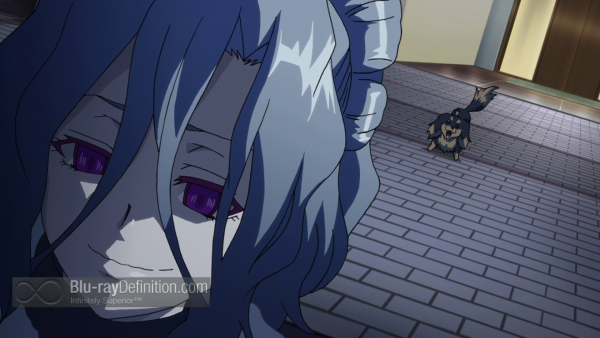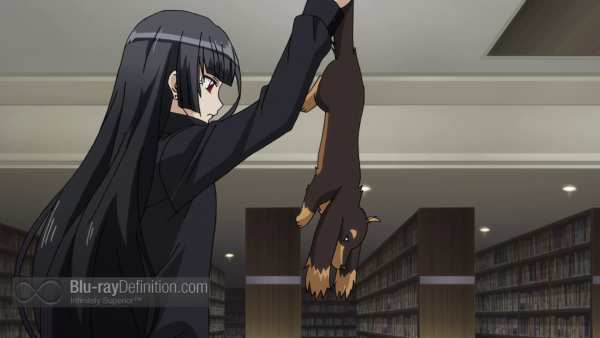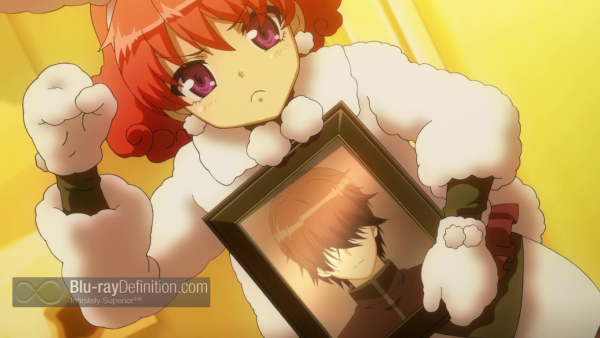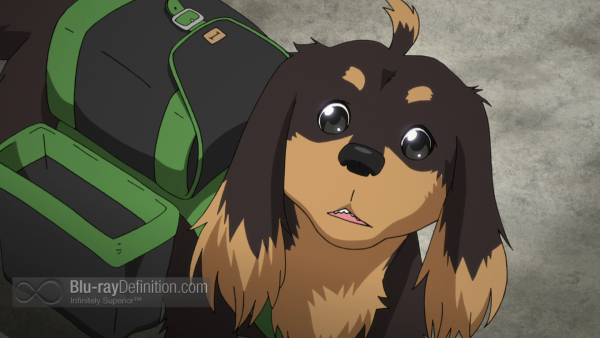 [amazon-product]B00NW6KOPK[/amazon-product]