– –

The Film
[Rating:3.5/5]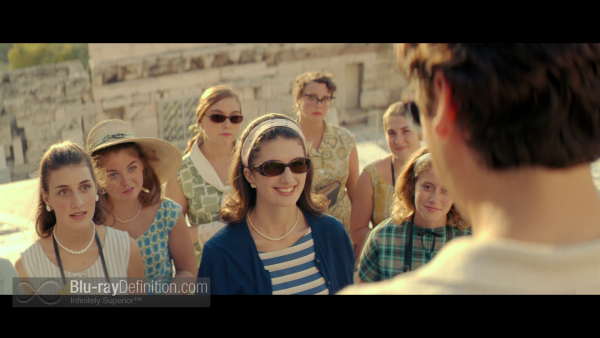 Hossein Amini makes his feature-length writing and directorial debut with this film adapted from a Patricia Highsmith (The Talented Mr. Ripley) novel. It's a whirlwind of treachery, deceit, and seething sexuality.
In 1962, high-rolling businessman Chester MacFarland (Viggo Mortensen) and his winsome younger wife Colette (Kirsten Dunst; Anchorman 2: The Legend Continues) arrive in Athens, Greece to soak up the sights. While on a sightseeing tour of the Acropolis, the couple meet Rydal (Oscar Issac; Inside Llewyn Davis), an American-born tourist guide with a strong command of the Greek language that helps him charm young college girls out of their money and their clothes. Colette is drawn to Rydal's charms despite Chester's suspicions, and it earns him an invitation to dinner with the pair later that night. Little does he know that the couple are hiding secrets of their own – dangerous ones. Later that evening, when Rydal returns to the MacFarland's hotel to return a bracelet Colette left in a taxi, he comes across Chester dragging an "unconscious" man out of the room. Chester convinces Rydal the man just attacked him, and to help him. Rydal is now ensnared deeper in a web of lies with the police after them all, realizing he is now inexorably tied to Chester's fate, while his flirtations with Colette continue to be returned and Chester grows increasingly angered at his presence and jealous. The trio plan to flee from Athens to another island, then eventually to Turkey, setting up a fateful confrontation.
Amini's direction and screenplay are nearly flawless for all of the first three acts of The Two Faces of January, weaving a rich and complex story that is both suspenseful, sexy, and, thanks to the cinematography of Marcel Zyskind (TV's Wallander), beautiful to watch. However, by the final act, the story begins to feel rushed and the final confrontational scene is anti-climactic, to say the least, almost like something out of pulp novel. One could be disappointed and write the whole film off, but the first three quarters of the film more than make up for the lackluster ending, which isn't entirely out of left field.
With the wonderful acting from Viggo Mortensen who is edgy, suave, and dangerous as Chester MacFarland, and Kirsten Dunst who seems like an excellent choice for this film to play the quintessential femme fatale, The Two Faces of January still makes for some tasty, suspenseful entertainment. Oscar Issac also continues to prove his acting abilities. Here he is decidedly more approachable than he was in Inside Llewyn Davis, yet we still don't know if we should like him or not, he's a dubious character, and Issac nails this duplicitous nature. No doubt, much of this is down to good direction from Amini guiding his strong cast of actors down the right path and balancing this film, which could very easily become guilty pleasure, into an entertaining, though flawed, thriller.
Video Quality
[Rating:4/5]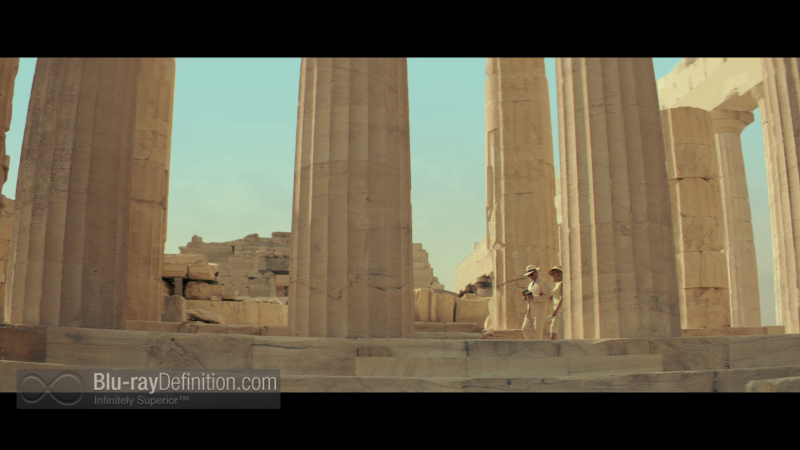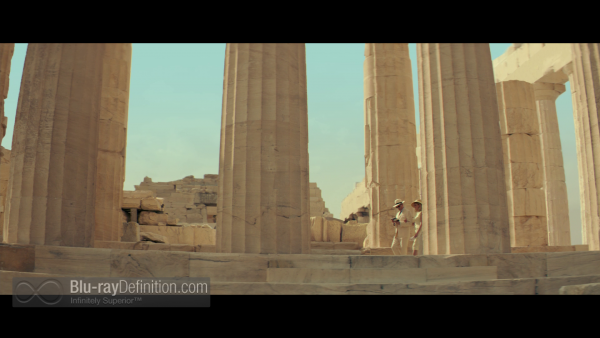 The Two Faces of January is an original high definition production shot in the anamorphic format on the Arri Alexa Plus with Hawk C-Series lenses. It comes to Blu-ray with a 1080p AVC encodement from Magnolia that has a generally good appearance. There is some video noise, but nothing too obtrusive, and it generally looks passable as film grain in most instances. Contrast is good, although the color palette can tend to be just slightly pallid and darker scenes a little murky at times.
Audio Quality
[Rating:4/5]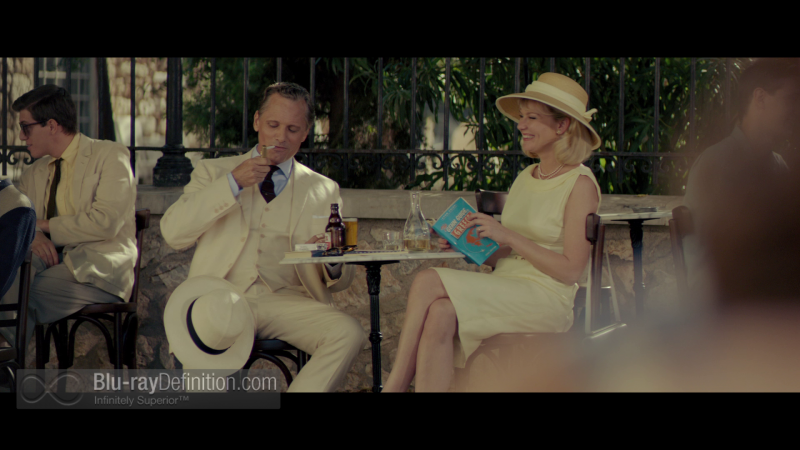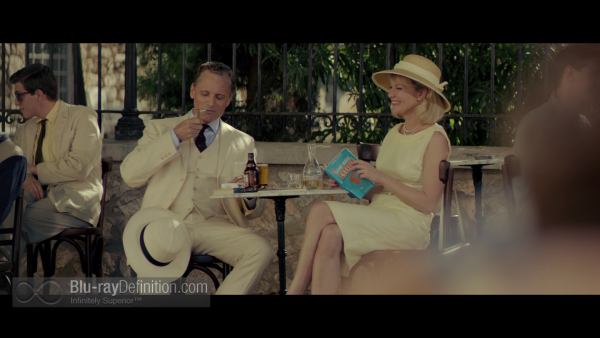 A single English DTS-HD Master Audio 5.1 (48kHz/24-bit) soundtrack is provided that is lushly mixed with atmospherics, capturing the din of the Mediterranean and balancing in the rich score from Alberto Iglesias.
Supplemental Materials
[Rating:3/5]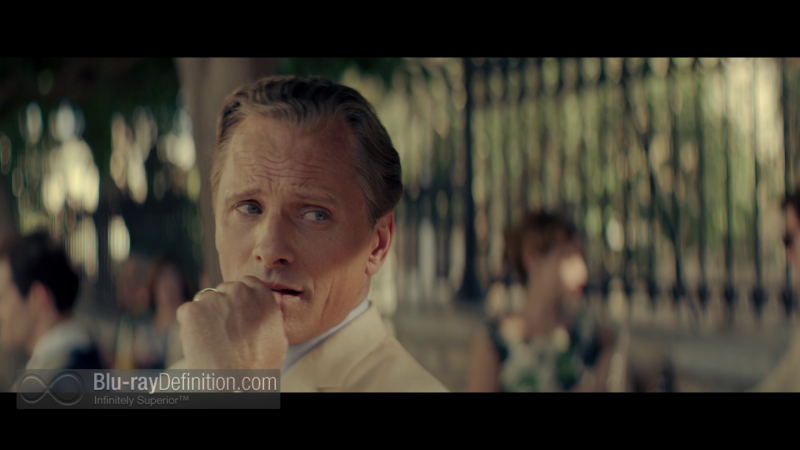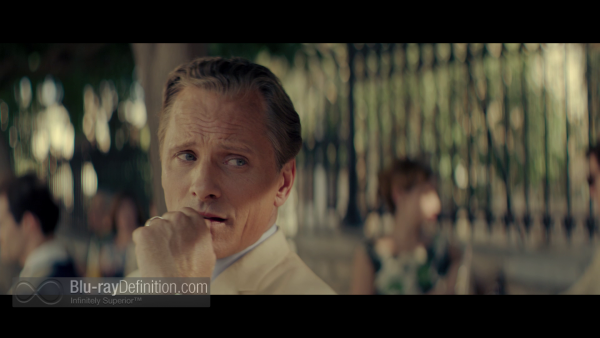 Deleted Scenes (2.35:1 1080p/24; 00:006:03)
Bloopers (2.35:1; 1080p/24; 00:03:48)
Traveling in Style (2.35:1; 1080i/60; 00:02:33)
Shooting the Odyssey (1.78:1; 1080i/60; 00:02:51)
A Twist on the Classic Thriller (1.78:1; 1080i/60; 00:03:09)
AXS TV: A Look at The Two Faces of January (1.78:1; 1080p/24; 00:02:32)
Theatrical Trailer (2.35:1; 1080p/24; Dolby Digital 5.1; 00:02:16)
Magnolia Home Entertainment Trailers
The Definitive Word
Overall:
[Rating:3.5/5]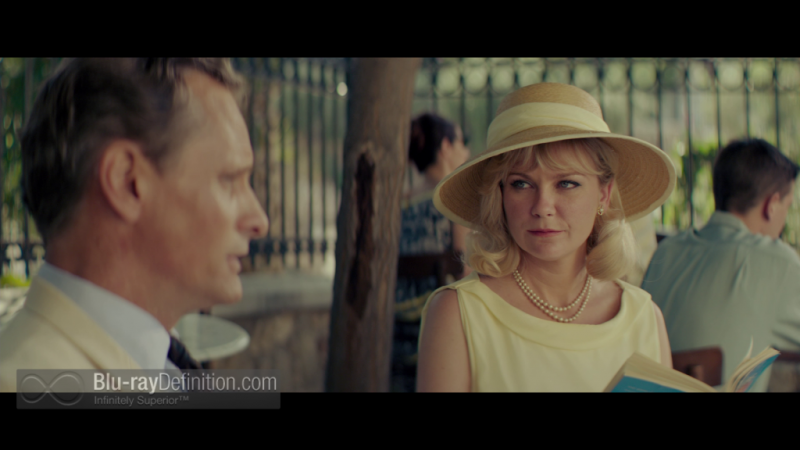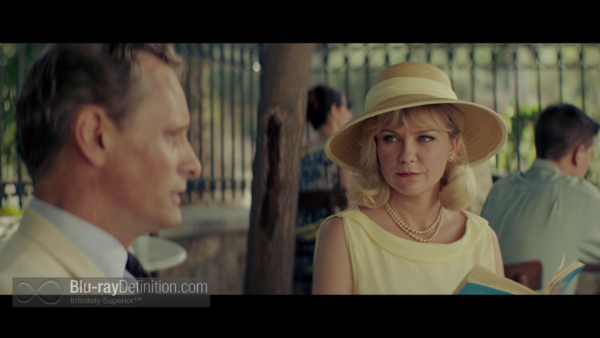 The Two Faces of January is suspenseful and lavishly filmed, propped up by a strong cast and good direction, hampered only by a weak ending. The beautiful cinematography, fine cast, and high quality of this transfer to Blu-ray make it a satisfying film to watch.
Additional Screen Captures
[amazon-product]B00OLIIGNU[/amazon-product]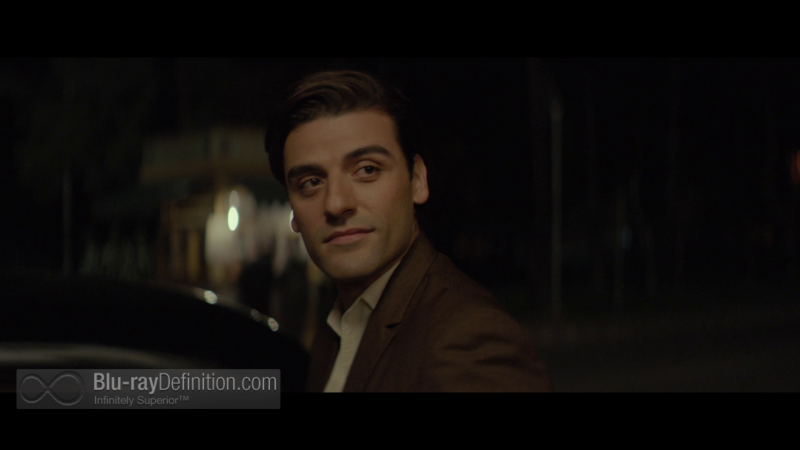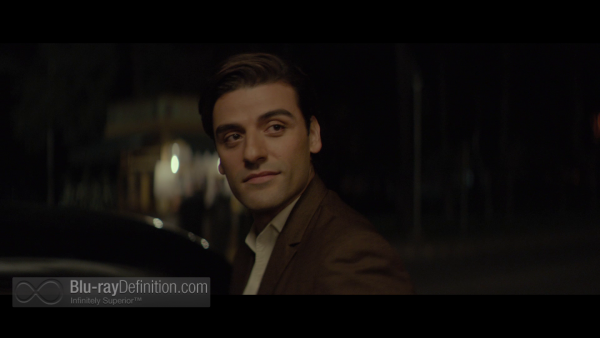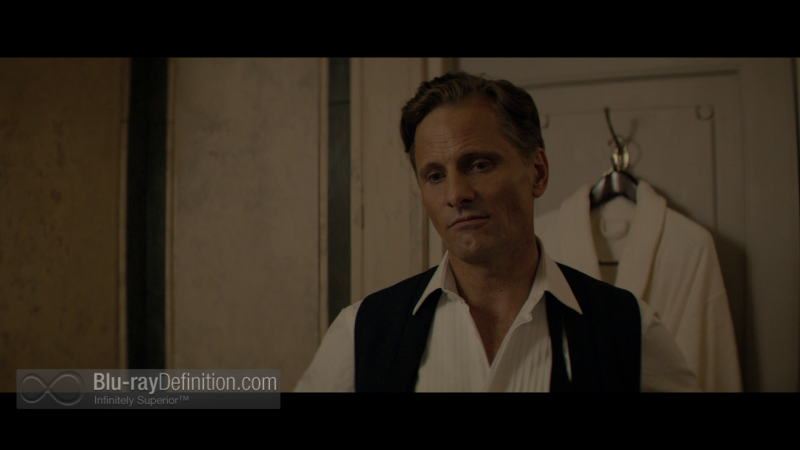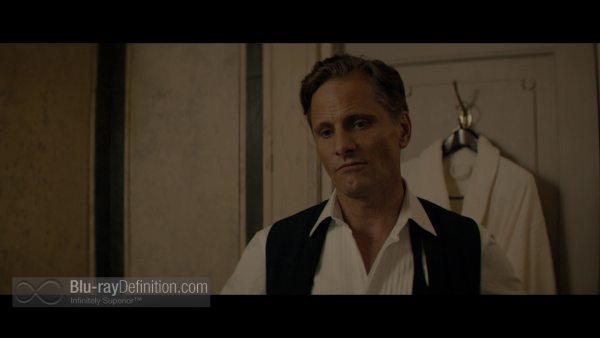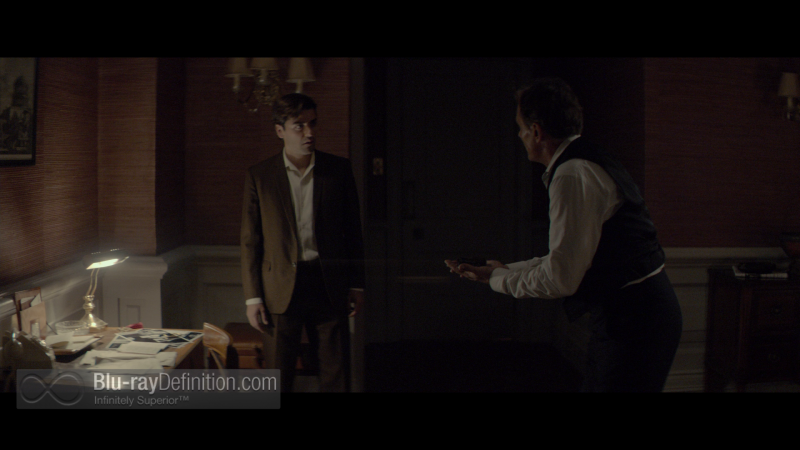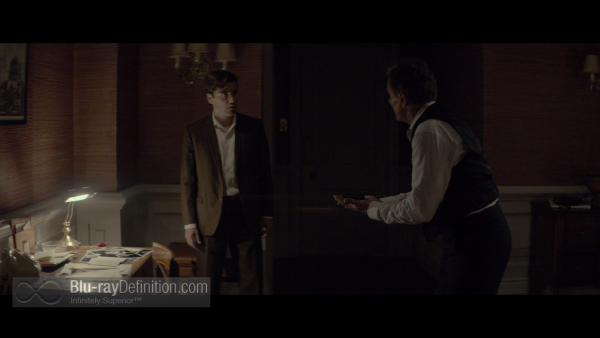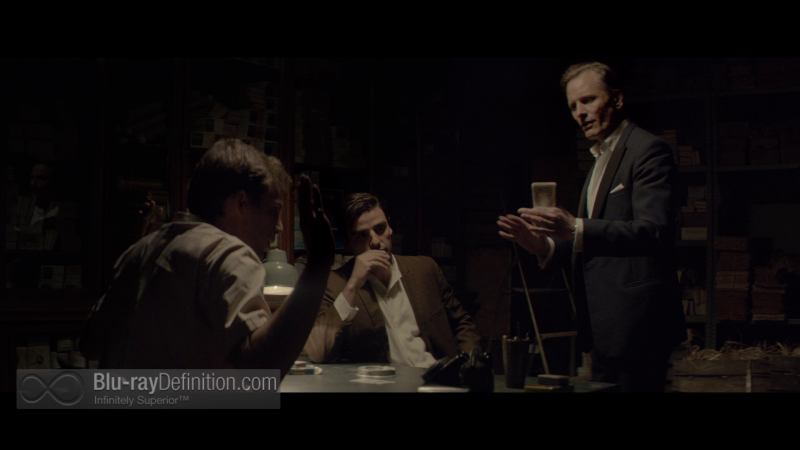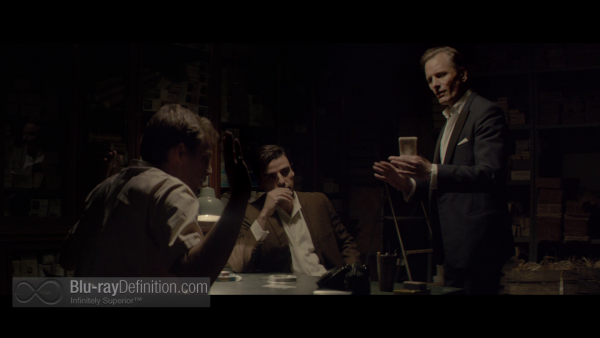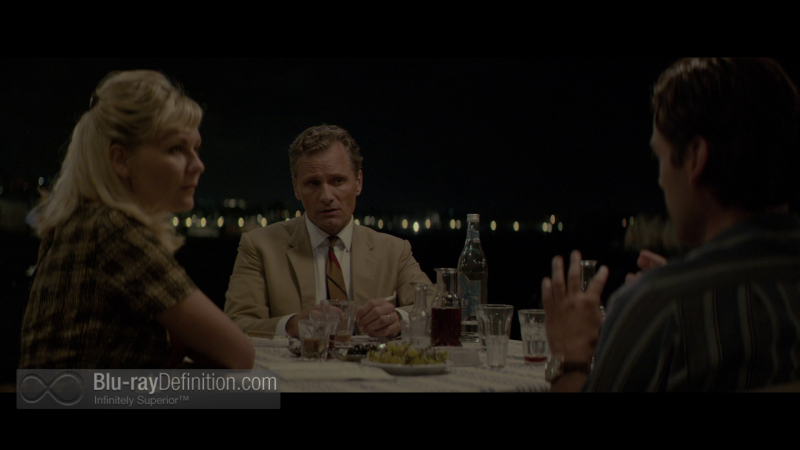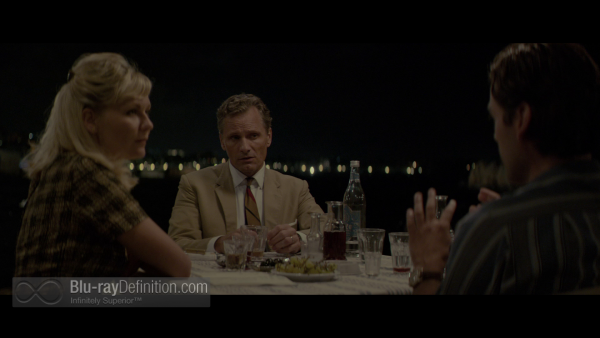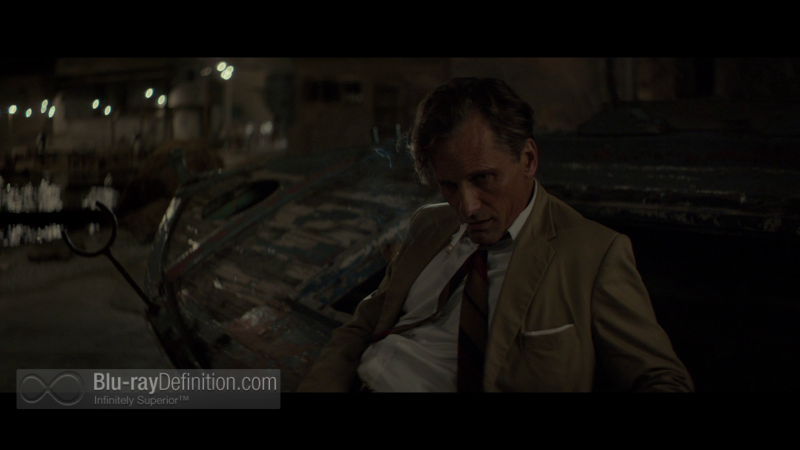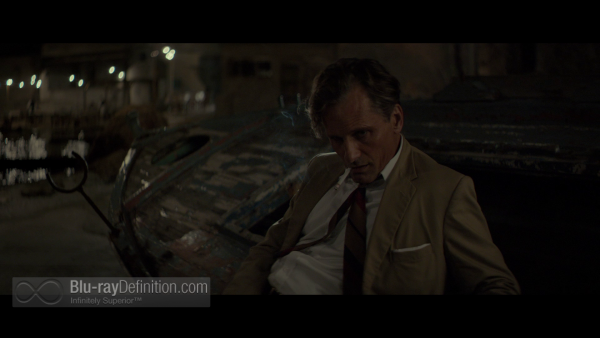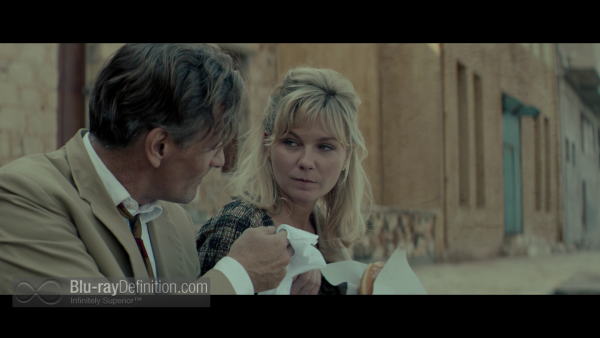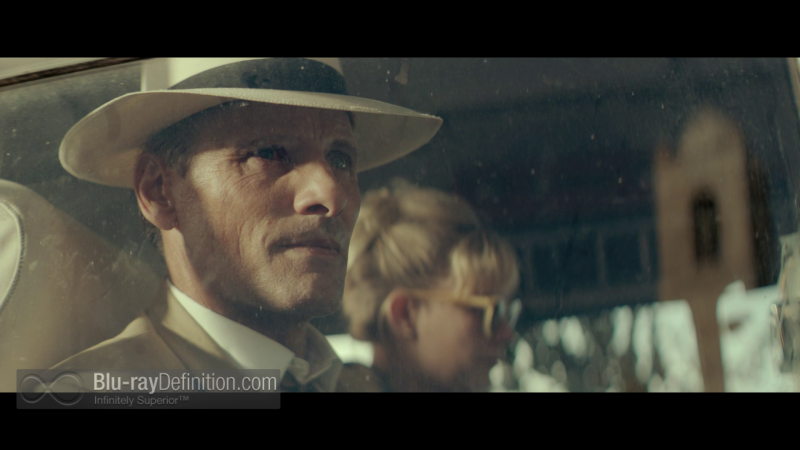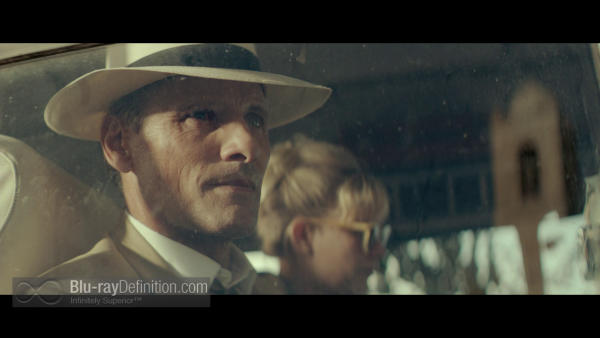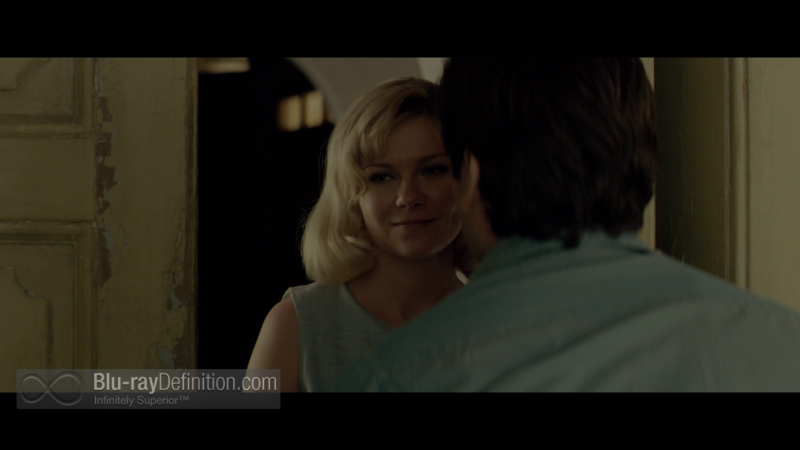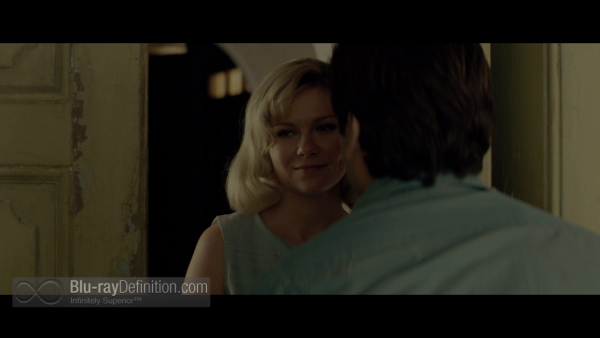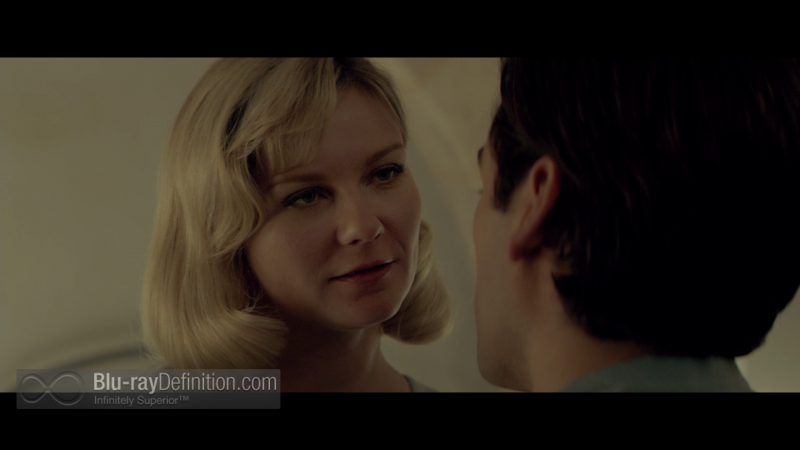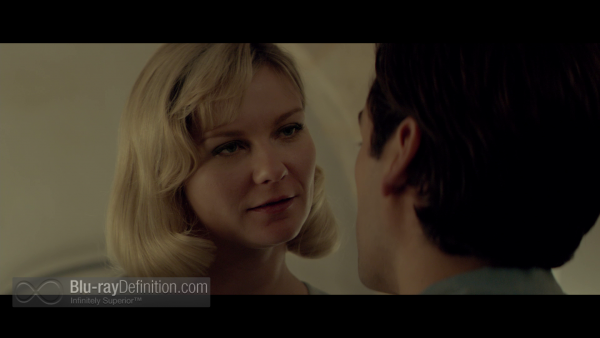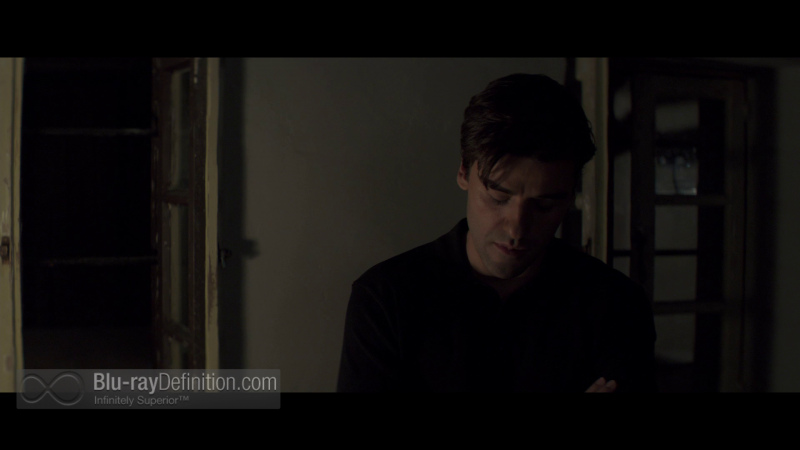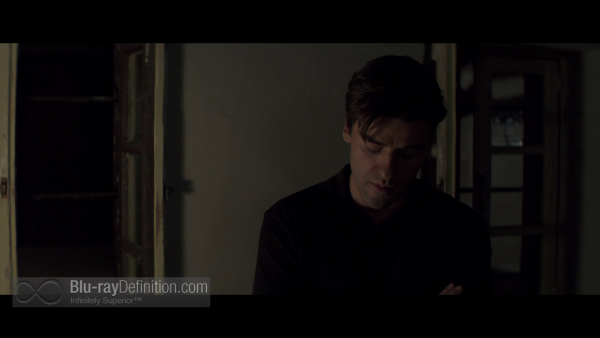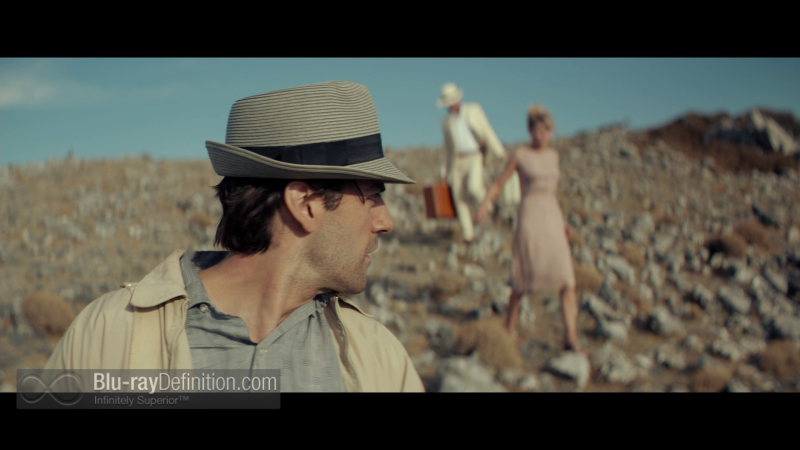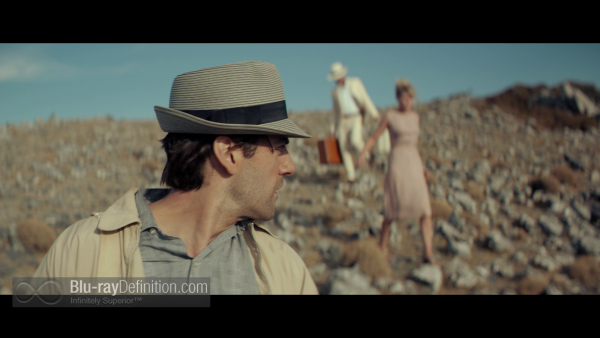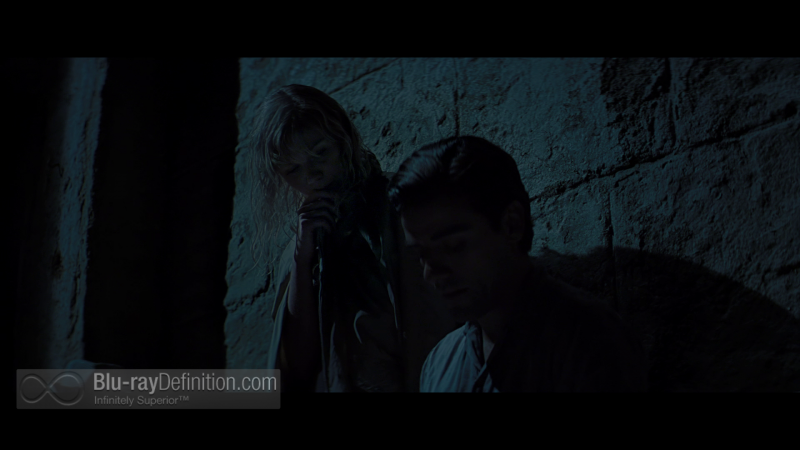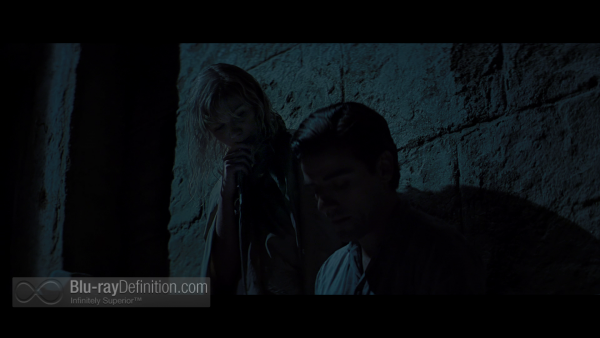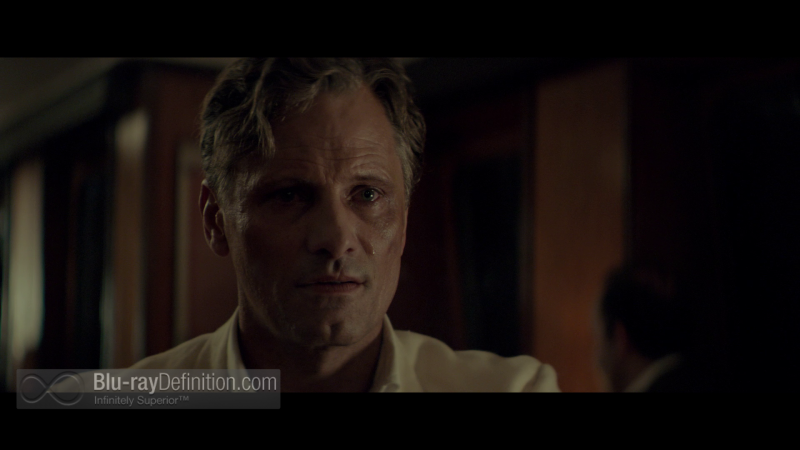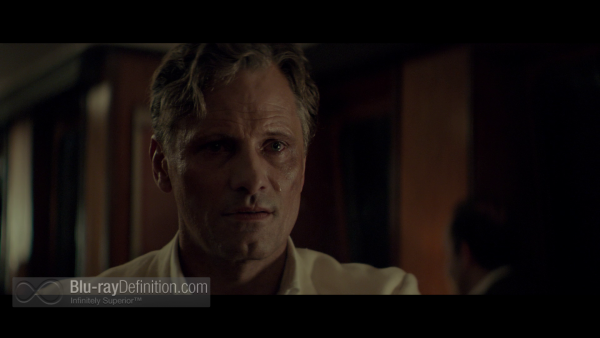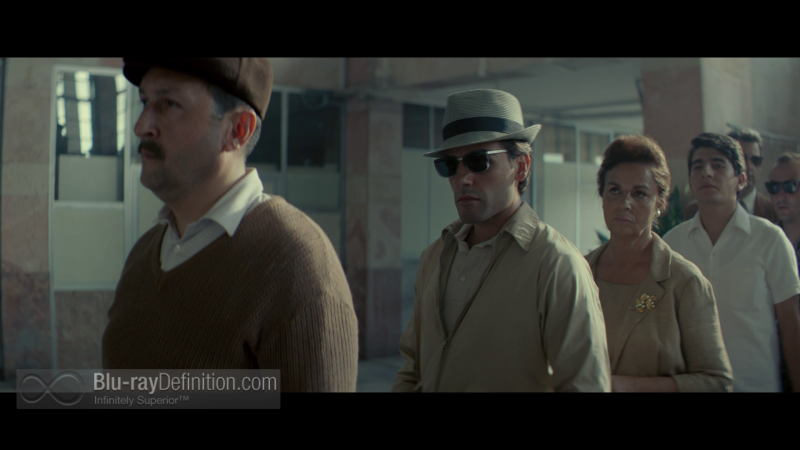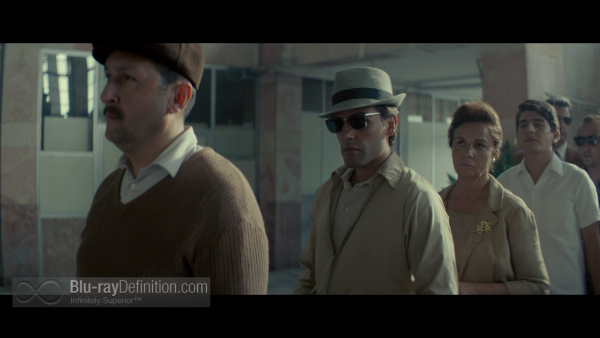 [amazon-product]B00OLIIGNU[/amazon-product]