– –
The Film
[Rating:5/5]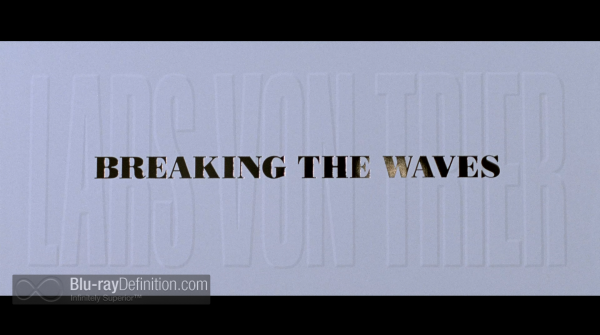 With perhaps what is the pinnacle of Lars von Trier's Dogma 95 film movement, Breaking the Waves arrived in 1996 and catapulted von Trier into the realm of '90s filmmakers to be reckoned with. It still remains his most reserved, visually and emotionally moving film. One that doesn't just shock with sex, (like Nymphomaniac), but makes you think.
A mixture of sexuality and spirituality and a study of devoted love, the film focuses on Bess (Emily Watson who was nominated in her debut for the role), a woman from a small coastal village in Scotland ruled by the strictly religious and somewhat xenophobic elders of the village. Recovering from a nervous breakdown due to the recent death of her brother, Bess, a simple-minded and naïve young woman, falls in love with a man names Jan (Stellan Skarsgård), a rough but kind oil rig worker. The two marry and Jan introduces Bess the joys of sex, which she very much enjoys. It isn't long, however, before Jan must return to his work on the oil rig, which sends Bess into a deep depression. On the rig, Jan suffers a terrible injury that leaves him paralyzed from the neck down. The devoted Bess prays to God for Jan's recovery, but Jan has other plans. Seeing her misery, he encourages her to have sex with other men and to recount her experiences to him, hoping it will help Bess recover and become normal again. Sadly, Bess' guilt over Jan's accident and her subsequent behavior begins a terrible spiral downward toward tragedy.
Von Trier's film is one of perpetual motion, which serves to heighten the tension and drama of the dry atmosphere – there's no musical score, just the atmospheric sounds and the dialogue. This almost documentary style realism is at times brutally painful, particularly when Bess goes into church alone to pray and answers herself back in the voice of God. We wonder, is she, in fact, mentally unstable? Or has she simply suffered so many tragedies that she has developed her own coping mechanism?
Somewhere in this interplay of faith, love, and sex, is a metaphor about devotion in all of its forms, and it is an artfully woven one. Both in the masterful dramatic performances from the two lead performers and in the screenplay by von Trier and co. and the agitated cinematography from Robby Müller, whose gritty and sepia-toned imagery places the film in its own world, another era; it's a place where these ideals of religion, purity, and devout love can exist unquestioned.
Video Quality
[Rating:4/5]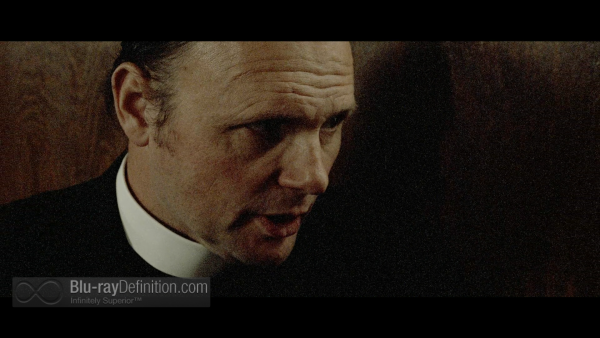 The grainy, gritty, nearly monochromatic imagery of Breaking the Waves comes through naturally in this AVC/MPEG-4 1080p encodement from Artificial Eye. Some of the darker scenes really do push over into noisiness, but this film has always looked this way. There's lots of texture and detail here and good nuance in places. Shadows are murky in this film, so don't expect to see a lot of wonderful detail there. As far as presenting the film without digital anomalies and authenticity, this does a bang up job.
Audio Quality
[Rating:4/5]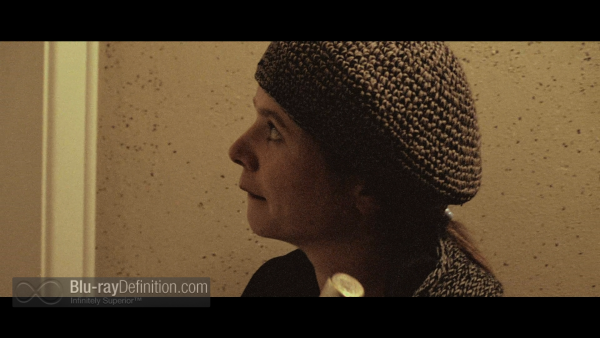 Breaking the Waves gets both an English DTS-HD Master Audio 5.1 (48kHz/16-bit) track and a LPCM 2.0 (48kHz/16-bit) stereo track. The 5.1 track is definitely the better way to go, sounding smoother, more balanced and relaxed, with a natural dynamic range. The surrounds have subtle but audible atmospherics. The 2.0 track is very forward and loud, the dialogue pushed way up in the mix, and it has less subtle dynamics.
Supplemental Materials
[Rating:3.5/5]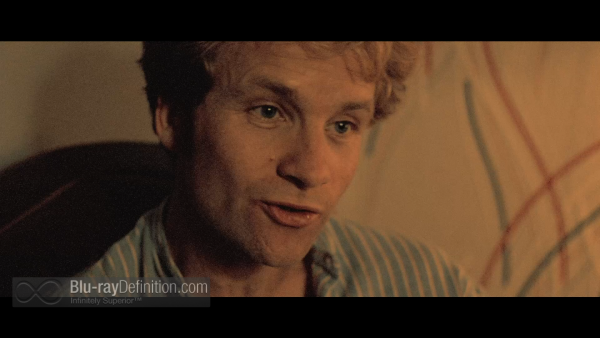 There are no new high definition extras included, but we do get a decent bit of interview and behind-the-scenes footage alongside some deleted scenes.
Trailer (2.35:1; SD/PAL; 00:02:00)
Selected Commentary with Lars Von Trier, editor Anders Refn – Interviewed by Dod Mantle
Excerpts from the documentary 'Trancformer – A Film About Lars Von Trier' (1.66:1; SD/PAL; 00:17:26)
Interview with Adrian Rawlins (1.33:1; SD/PAL; 00:02:09)
Casting of Emily Watson w/optional commentary (1.33:1; SD/PAL; 00:02:03)
In Memory of Katrin Cartlidge (deleted scene) (2.35:1; SD/PAL; 00:01:10)
Deleted Scene 1 (2.35:1; SD/PAL; 00:03:33)
Deleted Scene 2 w/optional commentary (2.35:1; SD/PAL; 00:02:43)
2 Extended Scenes w/optional commentary (2.35:1; SD/PAL; 00:04:42)
Lars Von Trier Promo Clip – Made for the Cannes Festival 1996 (1.33:1; SD/PAL; 00:00:15)
The Definitive Word
Overall:
[Rating:4/5]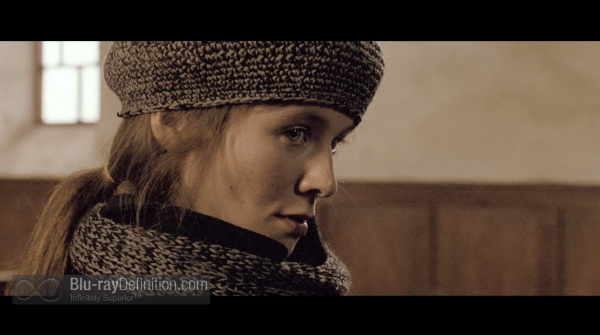 Breaking the Waves is a powerful film that looks gorgeous and is presented in fine form on Blu-ray from Artificial Eye. It may very well be one of, if not the best film to date from Lars von Trier.
Additional Screen Captures
[amazon-product region="uk" tracking_id="bluraydefinit-21″]B00H2SUNV4[/amazon-product]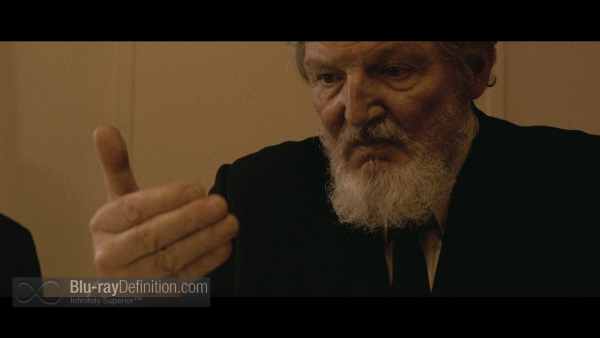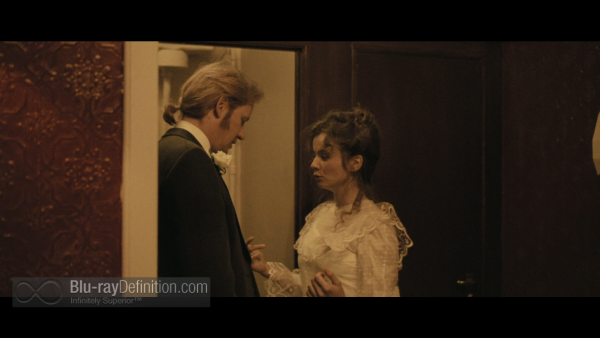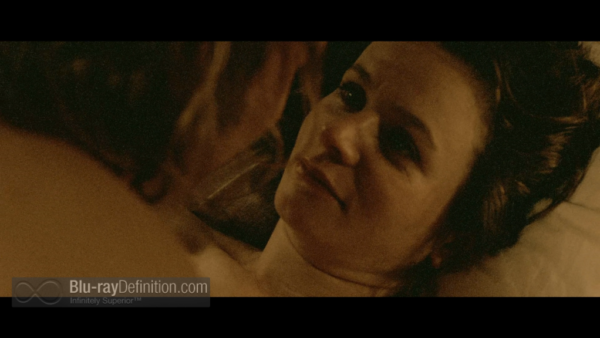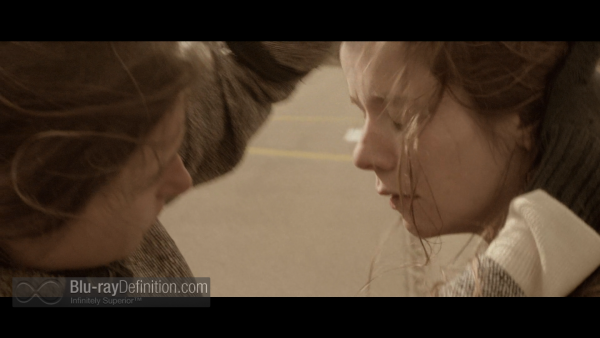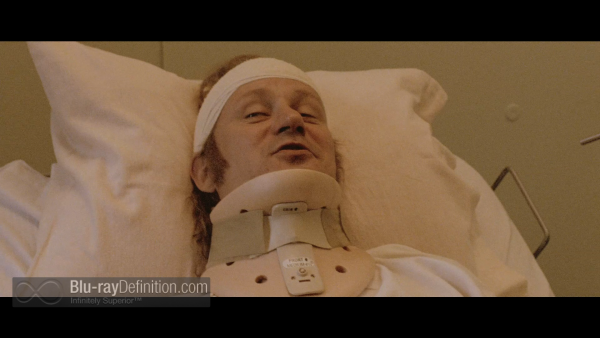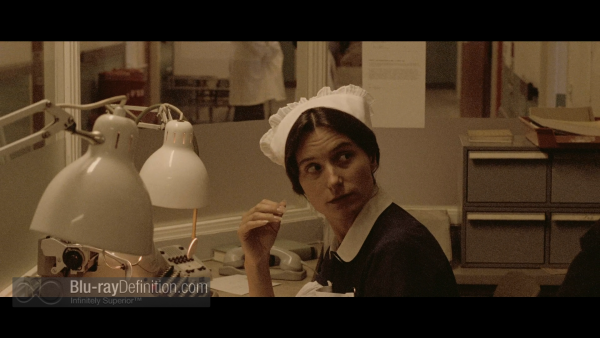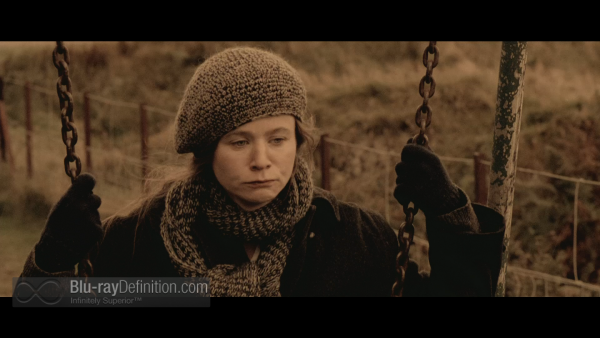 [amazon-product region="uk" tracking_id="bluraydefinit-21″]B00H2SUNV4[/amazon-product]