–
The Series
[Rating:4.5/5]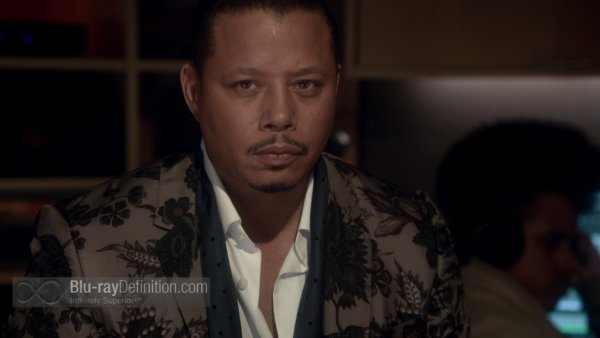 Empire is the breakout phenomenon of network television. In a Shakespearean, almost King Lear adaptation in a musical drama, the story follows the fictional hip-hop genius Lucious Lyon (Terrence Howard) who is diagnosed with ALS on the verge of taking his hugely successful company, Empire Records, public. Dying, Lucious now wants to groom one of his three adult sons, Hakeem (Bryshere Y. Gray), Jamal (Jussie Smollett), and Andre (Trai Byers) to take over as head of the company. This sets off a rivalry, infighting, and lots of intrigue. Complicating matters is Lucious' ex-wife Cookie's (Taraji P. Henson) release from prison after serving 17-years for a drug possession charge. It was her drug dealing money, $400 thousand, that helped seed Empire Records and she took the fall for Lucious. Now she wants her share in the company and to get to know the three kids she had to leave behind. He arrival not only disrupts the family and the company, but Lucious' relationship with his current girlfriend, Empire Records' head of A&R Anika (Grace Gealey). And there's one more hitch in Lucious' plans, his inability to accept is son Jamal's sexuality. Jamal is gay, and even though he is a talented musician, some say even more talented than Luscious, Luscious is antagonistic against him and not likely to allow him to run the company. Luscious favors Hakeem, a rapper who struggles to write and find a style and is more comfortable hanging out with his friends and chasing girls. Jamal is the odd man out. Suffering from bi-polar disorder and being married to a woman Luscious disapproves of, he's forced to plot with his wife (Kaitlin Doubleday) to turn his two brothers against each other in order to take over Empire.
Empire was originally conceived as a film by co-creator Danny Strong, but co-creator Lee Daniels is the one that recommended it should be a series. It was a stroke of genius. Not only does the series break ground being a real drama on network TV that focuses on a Black cast, but its hip-hop productions (and let's face it, hip-hop rules the airwaves today), acting, and cutthroat familial intrigue make it thoroughly addictive. The King Lear elements of the storyline make it something that can be watched and enjoyed even if one is not particularly a fan of hip-hop, such as myself.
Terence Howard is the protagonist, but Taraji P. Henson is the break out star of the series in every way, making good on her decision to leave Person of Interest, which is a good series, no doubt, but here she truly shines. And with a cast of strong actors and star guests like Snoop Dogg, Patti Labelle and Courtney Love, Empire will be a tough series for any network to top.

Video Quality
[Rating:4./5]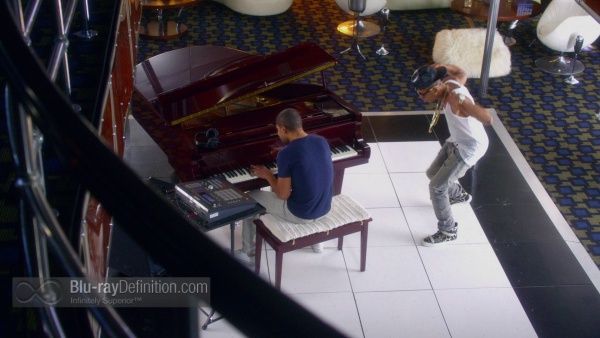 Empire gets an excellent AVC/MPEG-4 1080p encodement on Blu-ray from Fox. The original HD production has a rich midrange with nuanced shadow details and a filmic quality that is quite satisfying. The Blu-ray is vastly superior to the broadcasts and streams, removing all compression noise and macroblocking and replacing them with vivid colors, strong contrast and a reference release all around.

Audio Quality
[Rating:5/5]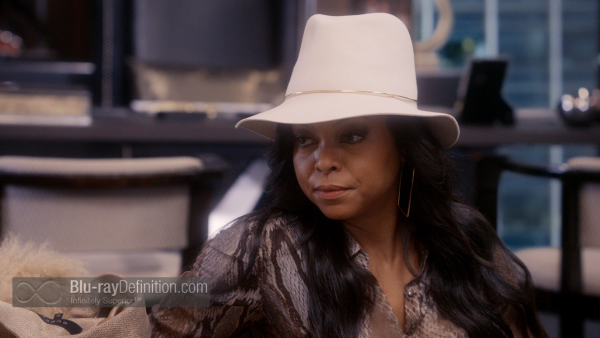 The English DTS-HD Master Audio 5.1 (48kHz/24-bit) soundtrack for Empire is a well done mix that really captures the musical performances perfectly. The low end in the rap and hip-hop performances is deep and musical, the vocals clear and the highs are airy. We get excellent dynamics and the dialogue during the normal scenes is clean with only the slightest hint of some mild clipping when the passages get louder.

Supplemental Materials
[Rating:3/5]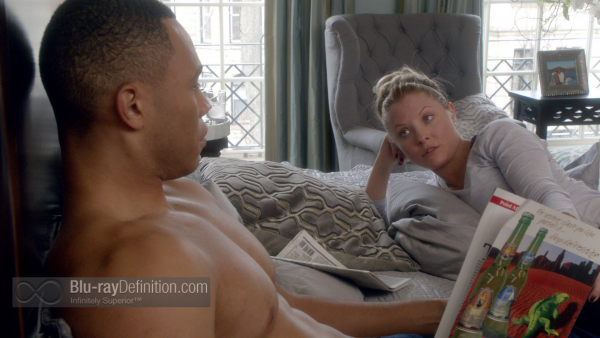 Uncut Music Performances (1.78:1; 1080p/24)
Commentary on "Pilot" by Terrence Howard, Taraji P. Henson, Lee Daniels, Danny Strong, Ilene Chaiken, and Brian Grazer
"What is Love" Video
"Power of the Empire" Video
"Come Away with Me" Video
Empire: It's in the Music (1.78:1; 1080p/24; 00:09:17)
The Empire of Style (1.78:1; 1080p/24; 00:08:26)

The Definitive Word
Overall:
[Rating:4/5]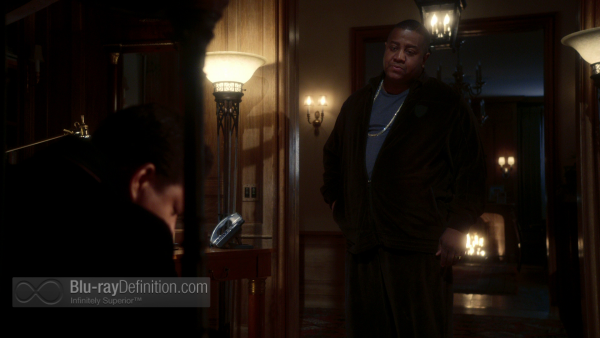 Fantastic drama and an honest breakout success for good reason, Empire is addictive television at its finest with strong acting, unexpected twists, and, for hip-hop fans, great music.

Additional Screen Captures