– –
The Film
[Rating:5/5]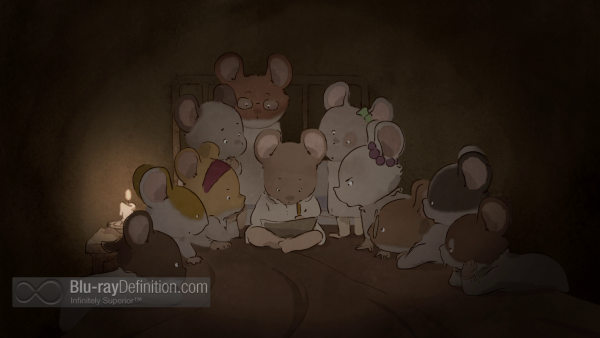 An imposing and somewhat irascible bear named Ernest develops an unlikely friendship with a tiny and inquisitive mouse named Célestine in this charming adaptation of author Gabrielle Vincent's popular children's book.
Célestine (voiced in English by Mackenzie Foy) is an orphaned mouse who lives underground with group of other young orphaned mice. Artistically inclined, she is taught warned to stop her drawings of bears, who live above ground, and to learn to be afraid of them by their caretaker, The Grey One (voiced in English by Lauren Bacall). Célestine is instead training to be a dentist, the highest of honors amongst the mice, but on her night out to steal teeth from the bears, she finds herself trapped in a garbage bin and the next morning nearly becoming breakfast for the hungry, ill-mannered bear Ernest (voiced in English by Forest Whitaker). The quick-whited and plucky young mouse talks Ernest out of eating her and instead directs him to the local candy store. From then, the two become quick friends and an inseparable pair, but this is a world where mice are meant to be underground and bears above, and an unfortunate event that places both of them together at the wrong place at the wrong time has the unlikely duo having to come together to battle the fears and prejudices of both of their communities who are out to make an example of them and set their worlds back in balance.
A beautiful story of friendship and love with an equally beautiful animated palette that mimics a storybook, this is an old-timey allegory that families can feel good about sitting their children down to. As Ernest's and Célestine's relationship progresses from one of mere allies to one of father and daughter or even brother and sister and they hole up in Ernest's shack for the winter hiding out from the angry hordes waiting to punish them, the story really becomes quite tender. Ernest encourages Célestine's love of art and she cares for him as he gets sick, and also quells his loneliness. At last, when they are each asked what they want, they respond with is to find the other and to stay with them forever. Absolutely charming.
Video Quality
[Rating:5/5]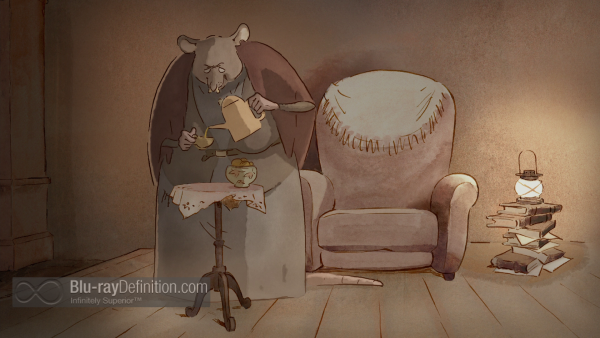 We get a beautiful and flawless transfer of the animation for Ernest et Célestine in an AVC/MPEG-4 1080p encodement on Blu-ray that almost looks like the very storybook pages it seeks to emulate. No instances of noise, aliasing, or banding can be detected, and the pastel color palette comes across quite nicely.
Audio Quality
[Rating:4.5/5]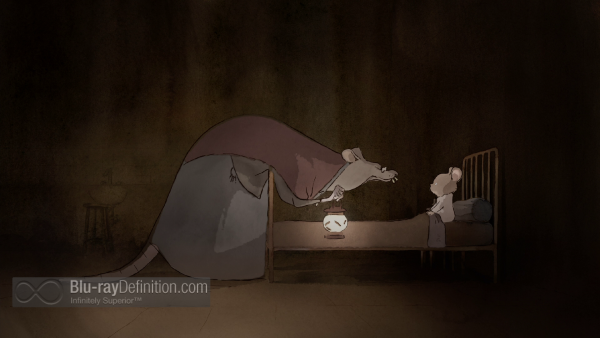 This is your typically aggressive surround mix that so many animated films, especially those that come out of Hollywood or Japan, seem to favor. This is subtle, but very natural and evenly balanced. The natural spread of sounds, the atmosphere, and clear dialogue in both the French and English DTS-HD Master Audio 5.1 (48kHz/24-bit) mixes is very engaging, and there are just a few moments where some louder discrete sounds pan to the back as well. Low frequency extension is also subtle, but well placed and kept mainly to support the musical score and some more active sequences.
Supplemental Materials
[Rating:2.5/5]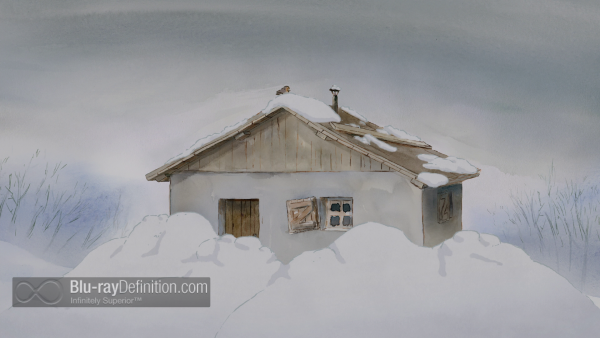 The Making of Ernest & Celestine (1.78:1; 1080p/24; 00:51:59)
Interview with Director Benjamin Renner (1.78:1; 1080p/24; 00:13:58)
Feature-Length Animatic (1.78:1; 1080p/24; 01:24:17)
Theatrical Trailer (1.78:1; 1080p/24; 00:02:21)
More Animation Trailers from GKIDS
The Definitive Word
Overall:
[Rating:4.5/5]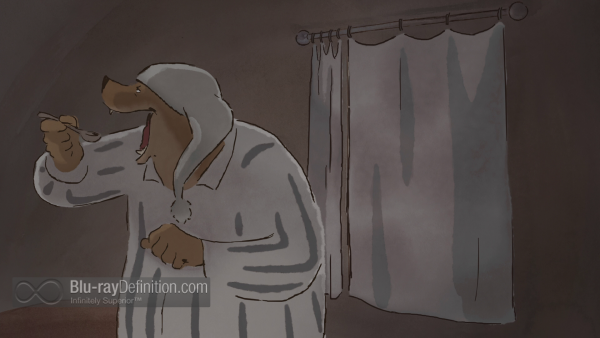 This may not be the usual cat and mouse rivalry, but, hey, apparently bears and mice make for an even better story in this feel-good adaptation. Buy it, rent it, watch it with the whole family – Ernest et Célestine is highly recommended by this reviewer.
Additional Screen Captures
[amazon-product]B00GOT165E[/amazon-product]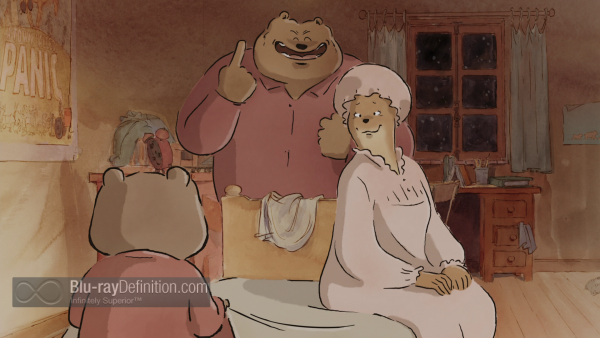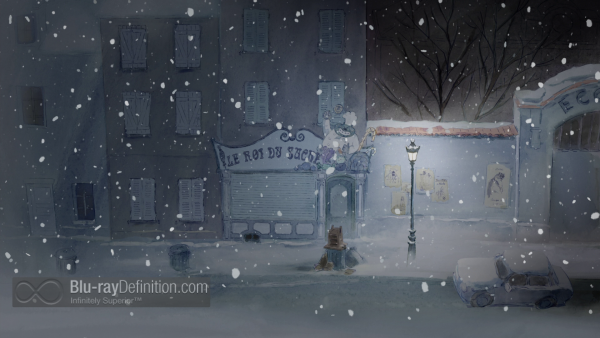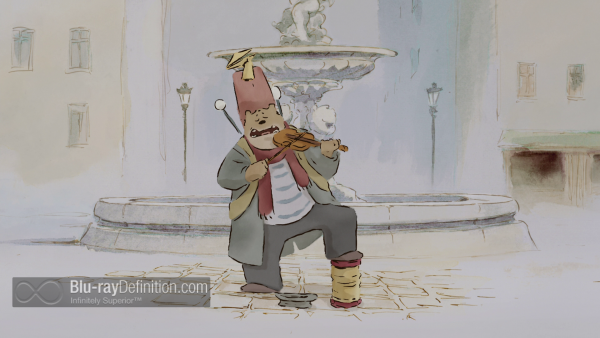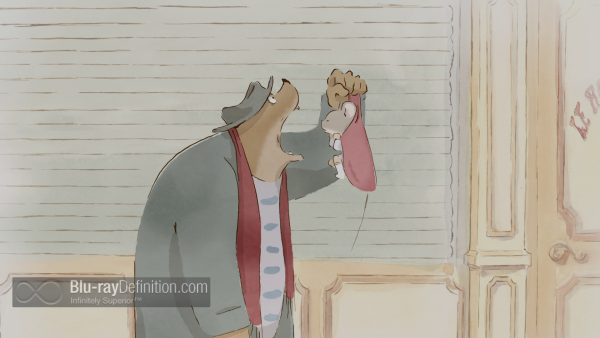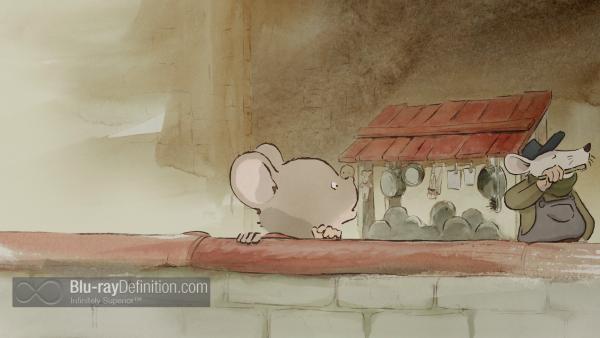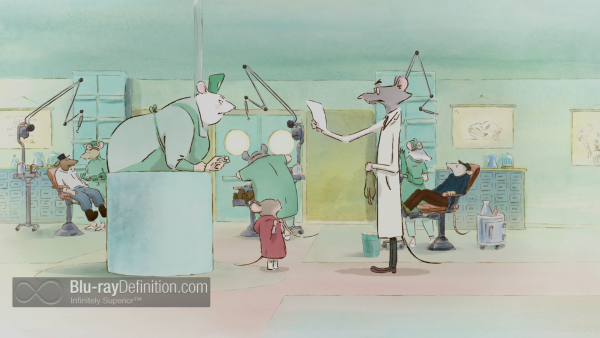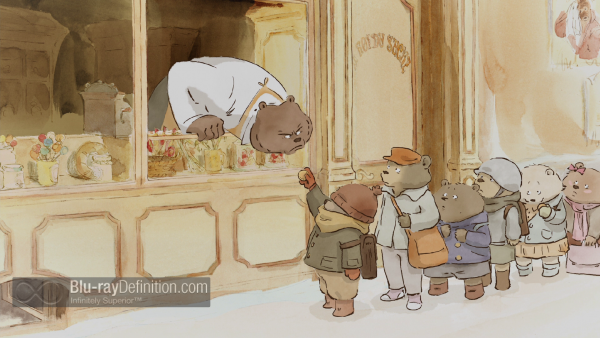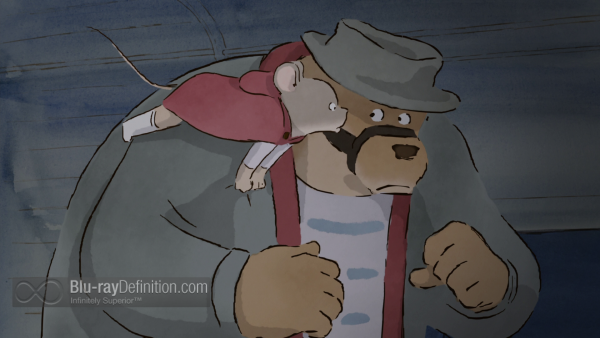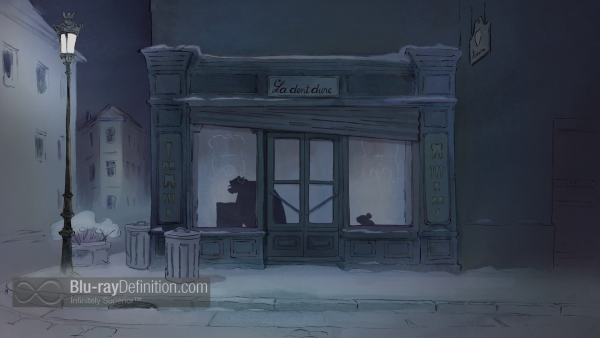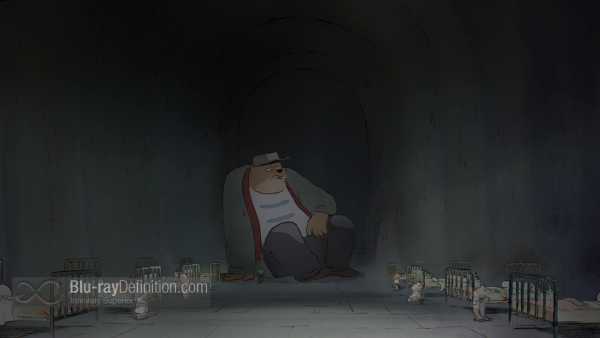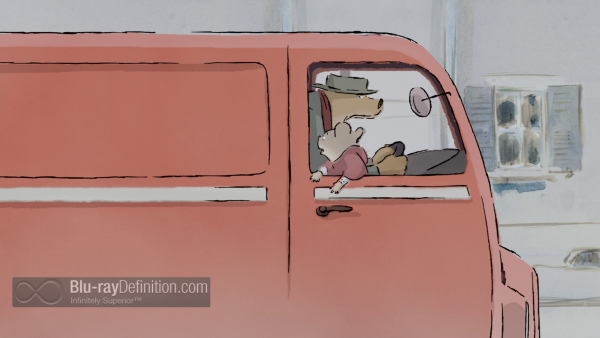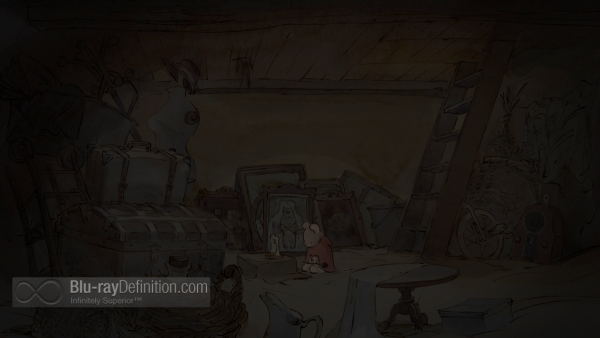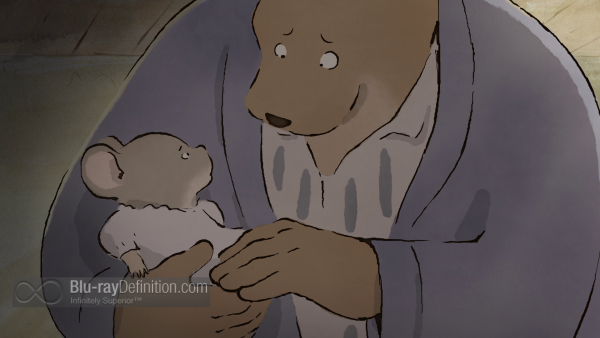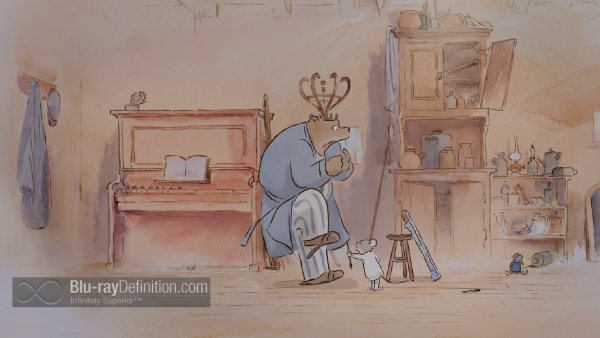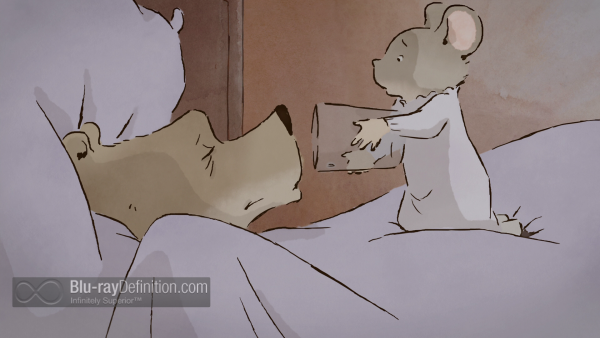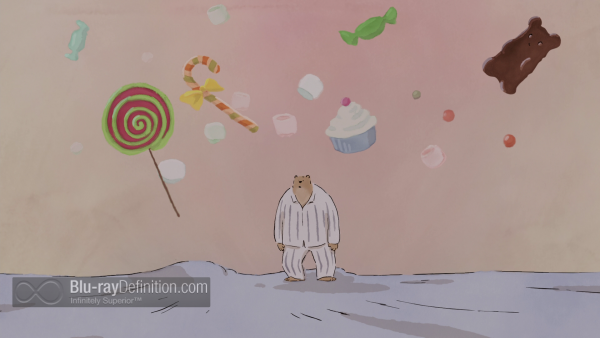 [amazon-product]B00GOT165E[/amazon-product]